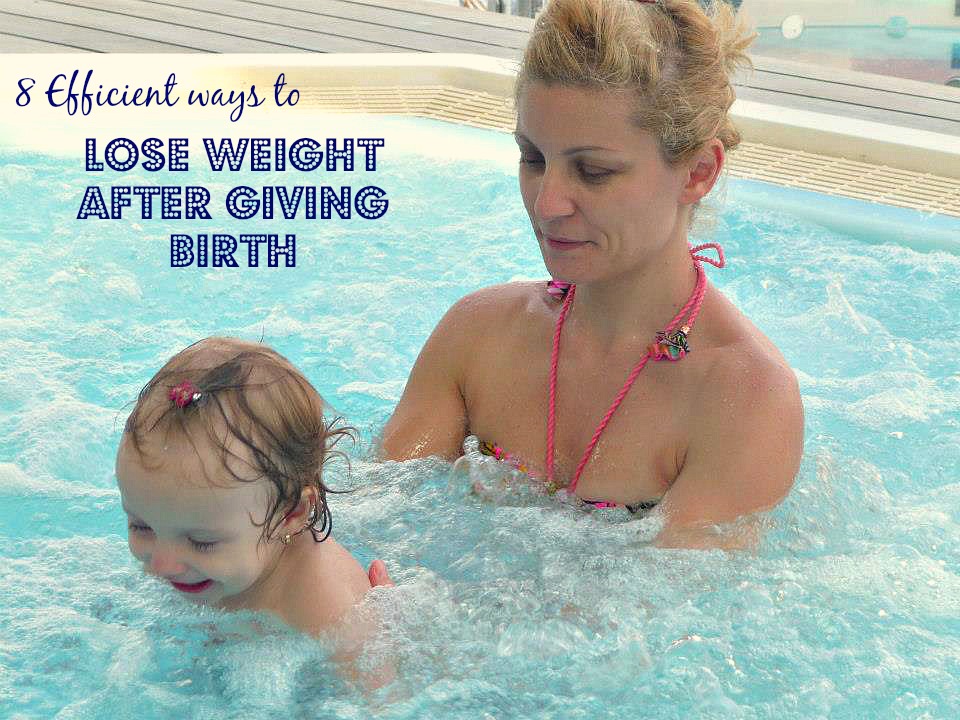 My sister in law (my husband's baby sister) just gave birth to a beautiful girl and that brought back so many beautiful memories from my early days as a mother. Having a baby, breastfeeding them and taking care of their every need (and boy they do have a lot of needs) is such an unique experience, it stays printed in a mother's memory forever. I also remembered a few healthy tricks I used to follow to help me lose weight after giving birth, although this wasn't my priority.
As I was breastfeeding my little girl Ellie, I wanted to be healthy while I tried to lose the extra 5 kilos (11 pounds) I gained throughout my 8 months long pregnancy. I couldn't afford a drastic weight loss diet which I'd never approve in the first place. My baby needed me to be healthy both physically and mentally so I took small steps towards my goal.
A woman's body goes through lots of changes during pregnancy and after giving birth, changes that affect metabolism as well as other aspects. Traditional ways to lose weight are not as effective and may even have the opposite effect. Also diets and excessive exercise are not the best solution.
Here are eight efficient ways to lose weight after giving birth.
No matter which concept is based on, a diet that restricts caloric intake is a wrong choice. Metabolism has gone through significant changes and calorie deficit will not work as well. On the contrary, it may greatly slow the metabolism down, causing even more weight gain. Instead set a healthy meal program based on lots of fruit, veggies, lean meat and nuts and eat small portions throughout a day (5 to 6 small meals, snacks included). Don't skip the dairy, they do help a lot with breastfeeding and keeping you healthy.
Breastfeed as much as possible.
If you breastfeed your baby, enjoy getting closer to your newborn through this activity and burn more calories. My doctor said breastfeeding burns between 500 to 800 calories a day and sometimes I felt it does much more than just that.
I was lactating a lot and in addition to breastfeeding my girl, I had to use a breast pump to get rid of the excess milk in my breasts. I chose to freeze and preserve this milk for when my supply will run low or stop which proved to be a great idea as I used the frozen milk for about 2 more months after I stopped breastfeeding. It is however important to continue to eat healthy to have the energy needed for daily feeding. If you lose weight more than 1 kg per week, milk quality and quality will be affected.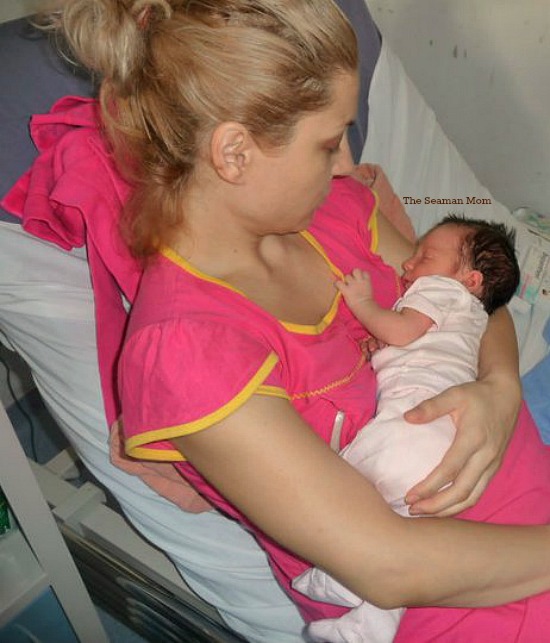 Proper hydration is very important because it may have the effect of accelerating the metabolism after giving birth. And it did in my case. Plus it helps the milk supply which means you'll breastfeed longer and lose weight in the process.
In the early weeks of your new life, try to sleep when the baby sleeps. After they regulate their sleep rhythm you try to sleep at least 7 hours. If you sleep less, the body produces more hormones associated with stress. They destroy your will to abstain from certain culinary temptations, causing weight gain.
As a new mother, the easiest way to exercise is just walking a lot. You can however do more demanding exercises, along with your baby. From baby yoga to aerobics classes easier for mothers, there are several solutions to keep you in shape without ignoring your baby. You could also carry your baby anywhere you go using a baby carrier. I even used to carry Ellie in her baby carrier around the house, doing small house chores or cooking small meals for us.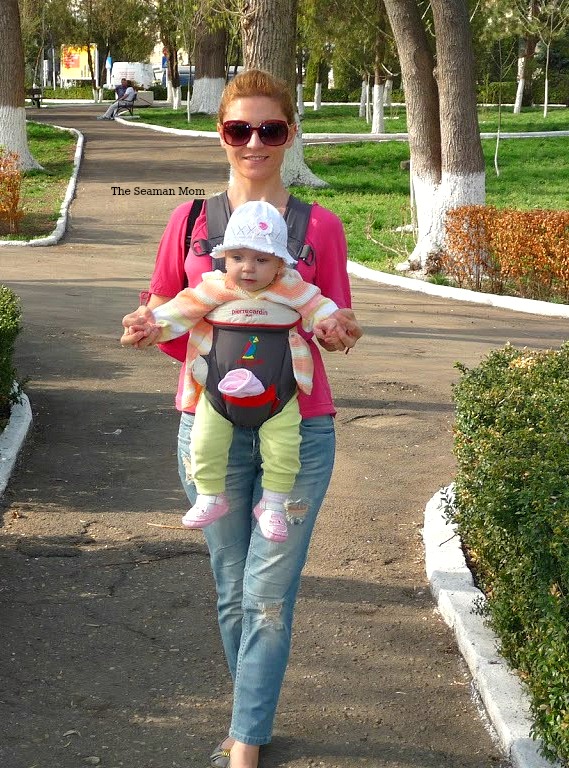 Avoid baby food (for yourself, not the baby).
Once you have set your meals program, stick to it and do not take one extra bite, no matter what. There's no need to finish your baby's food in an attempt to avoid wasting it. Make a bigger batch for them and then serve them very small portions at a time. If they finish the first portion you can always add up more from the big batch and freeze the rest.
Opt for foods rich in Omega-3
Fish should not be missing from your diet after birth. Salmon, sardines and tuna have the highest content of Omega-3 fatty acids, but any cold water fish is also a good recommendation.
Find every day at least a few minutes to do something that is not baby related and gives you pleasure. This is when and how blogging came to my life. If you can truly relax even for a few moments, you'll fight the hormones produced by stress and fatigue, which may affect your progress in a positive way.