Article may contain Amazon & affiliate links. As an Amazon Associate I earn from qualifying purchases at no additional cost to you.

Caramel popcorn pretzel bars
I would like to open this article by saying: Oh.My.Goodness!!! I died and gone to heaven! These little treats are simply to die for! They are insanely, dangerously addictive and I haven't realized that until I was done making them, followed by frantically stuffing my face!
And now I'm just going to take a deep breath and become a normal person so I could tell you why these things are as amazing as they look like. I'm very much in awe of how delicious this creation is and as I see it now, these caramel popcorn pretzel bars will always have a special place on my table.
More popcorn recipes you will love: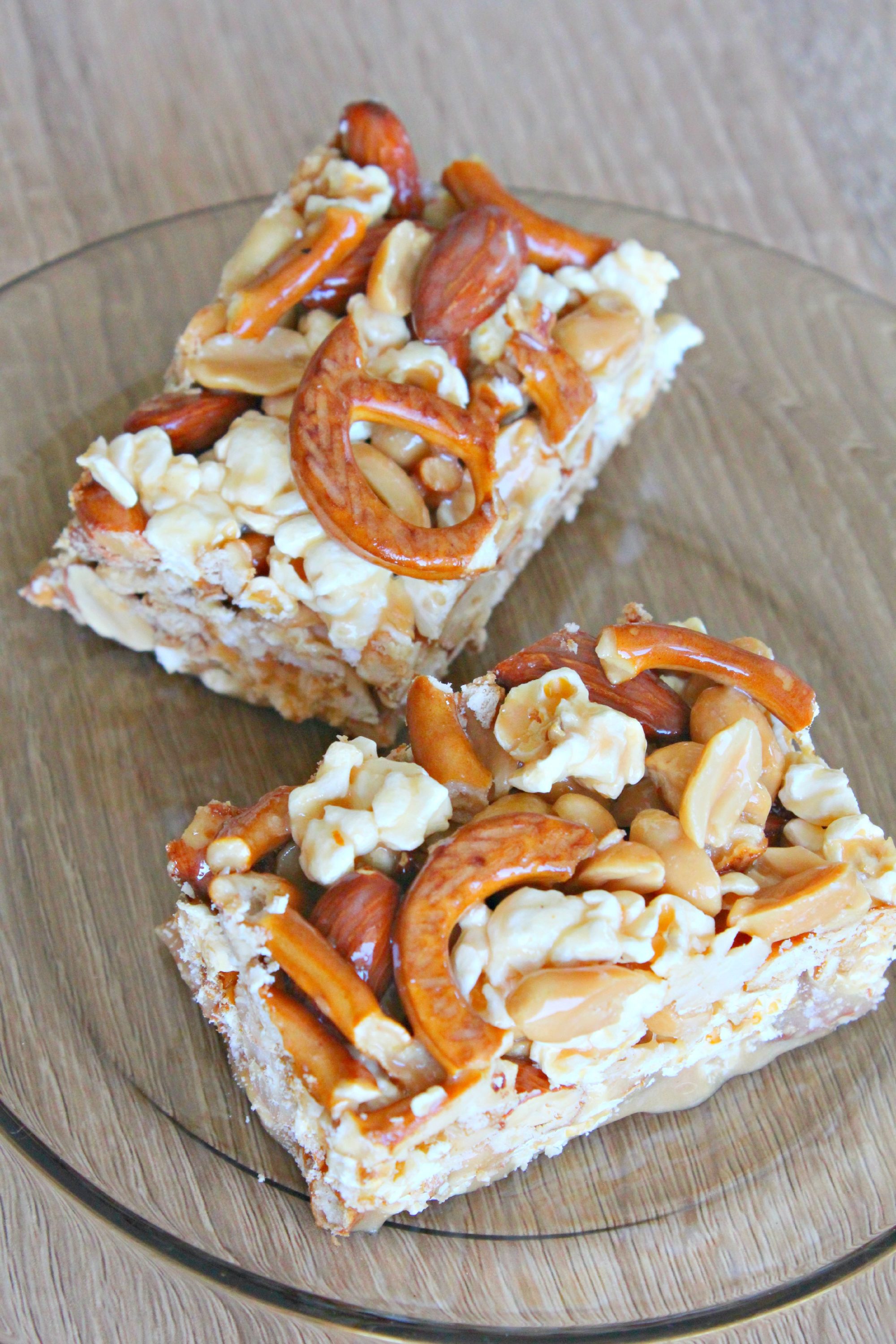 These flavors are all my favorites and the combination is as delicious as it sounds. It's the perfect combination of textures and flavors. I really love caramel and when paired with nuts my excitement is up the roof. But I never thought popcorn and pretzels will add up to the excitement as much as they did, through their added crunchiness and a little touch of saltiness.
There's marshmallows in there too and although their taste is not obvious once incorporated into the caramel sauce, they do contribute greatly to the overall amazing flavor and texture.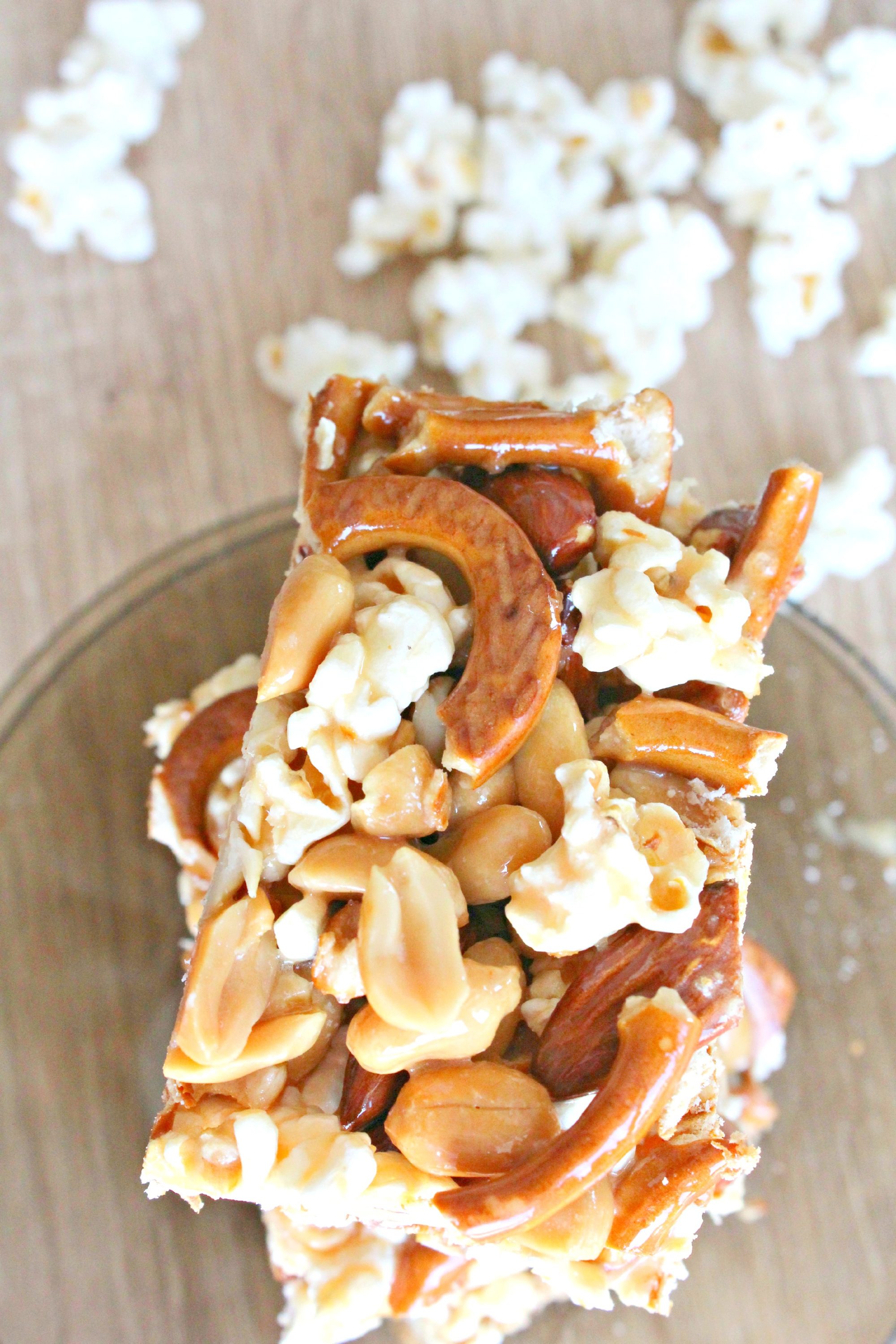 Of course these will do nothing to your diet and I'm sorry about that but seriously, if you keep balance in mind as I try to do all the time, you can indulge occasionally and if you do, why not cheat with these heavenly caramel popcorn pretzel bars?
Caramel popcorn pretzel bars recipe
Chewy & Crunchy Caramel popcorn pretzel bars
Ingredients
Nonstick cooking spray

12

cups

plain popped popcorn

4

cups

coarsely chopped small salted pretzels

1

cup

mixed nuts

2

cups

sugar

2/3

cup

heavy cream

2

cups

miniature marshmallows
Instructions
Coat a baking dish with cooking spray

In a large bowl, toss together popcorn, pretzels and nuts

In a medium saucepan, bring sugar and 1/2 cup water to a boil over medium-high

Boil until mixture is amber in color, approx 12 minutes

Remove pan from heat and slowly pour in cream (mixture will sputter so be careful)

Immediately add marshmallows and stir until melted

Pour caramel mixture over popcorn and pretzels and quickly stir with a rubber spatula to coat well

Transfer mixture to a glass tray

Coat a piece of plastic wrap with cooking spray then to press evenly into tray

Sprinkle with coarse salt if preferred

Let cool or transfer to fridge for 30 minutes before cutting into bars