Chocolate heart pops recipe with homemade chocolate
Article may contain Amazon & affiliate links. As an Amazon Associate I earn from qualifying purchases at no additional cost to you.
Valentine's Day is all about gifts from the heart, and what says "I love you" better than a homemade lollipop? Here's a simple and easy Chocolate heart pops recipe, made with homemade chocolate.
Heart chocolate pops recipe

One would think there is no Valentine's Day for me as my husband is away for work, on a cruise ship. Well I beg to differ, sir/madam! Valentine's Day day is not only about couples in an intimate relationship, Valentine's Day is all about love. Period. And I've got lots of love to share with my little daughter (I've got a hunch she loves me too) so we thought why not celebrate THAT kind of love with a big bash?
We asked, we received. The bash is here via a chocolate recipe with a twist: Valentine's Day Chocolate heart pops recipe, made with homemade chocolate. I cannot begin to tell you how much effort I've put into making this otherwise ridiculously easy recipe but turns out things like to mess up when you need it less. Here is my gift to my little Valentine, Ellie (yes, I feed chocolate to my daughter occasionally, please don't throw stones).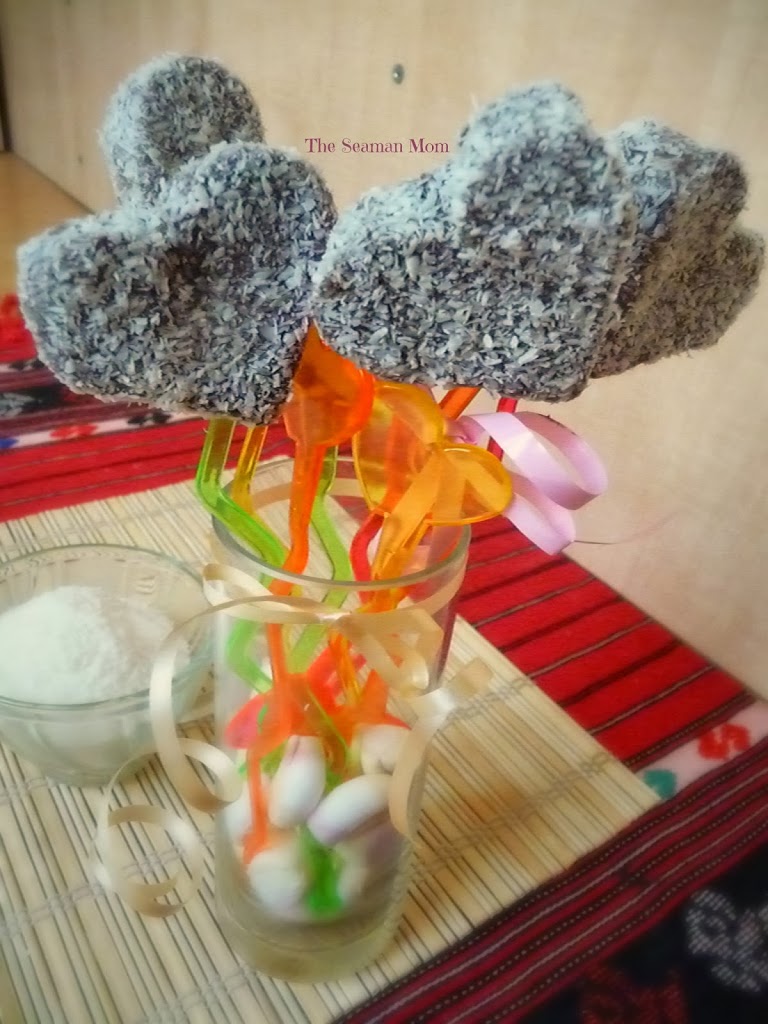 Chocolate heart pops recipe
This is something I haven't tried since high school and required an unexpected effort on my side. I have added the lollipop factor to make it more appealing to my daughter and also Valentine's Day appropriate. As if the heart shapes were not cheesy enough…
Ingredients:
150 ml = 5 oz water
400 g = 14 oz sugar
100 g = 3 oz butter, melted and cooled
250 g = 9 oz milk powder (unsweetened)
50 g = 2 oz cocoa
1 teaspoon vanilla (or rum ) extract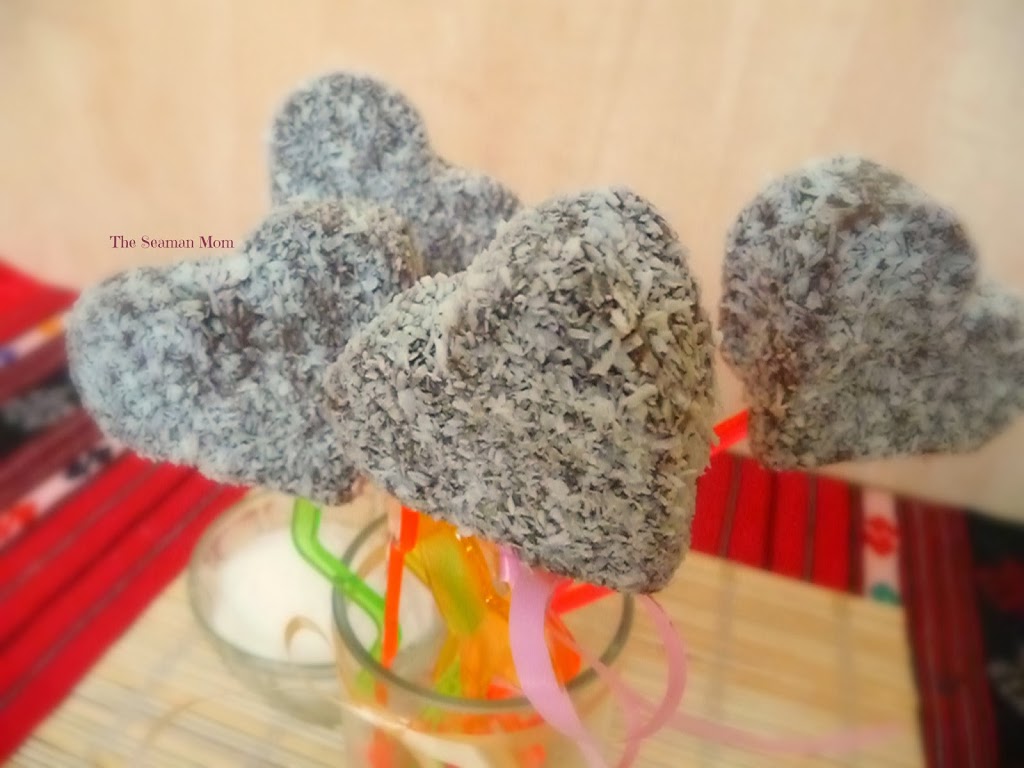 Directions:
Mix milk powder with cocoa.
Put water to boil with sugar. Stir until sugar dissolves. When it begins to boil, the syrup will make a white foam. If you want the chocolate to be softer boil the syrup just a few minutes. If you want a crumbly chocolate make a thick syrup, similar to honey in consistency.
When the syrup is ready, turn off the heat and add the milk powder in several batches and mix until well smooth.
Add butter and essence and mix well .
When cool, place in the fridge until it hardens. If the syrup was thick you'll need about 2-3 hours until able to serve. If the syrup was thin, leave the chocolate in the fridge overnight. That is if you follow "the book". I've cheated and put it in the deep freezer and got it ready in 1 hour. Ha! But then it took about 2 hours to make the heart shapes as the chocolate was too hard and thick. Arg!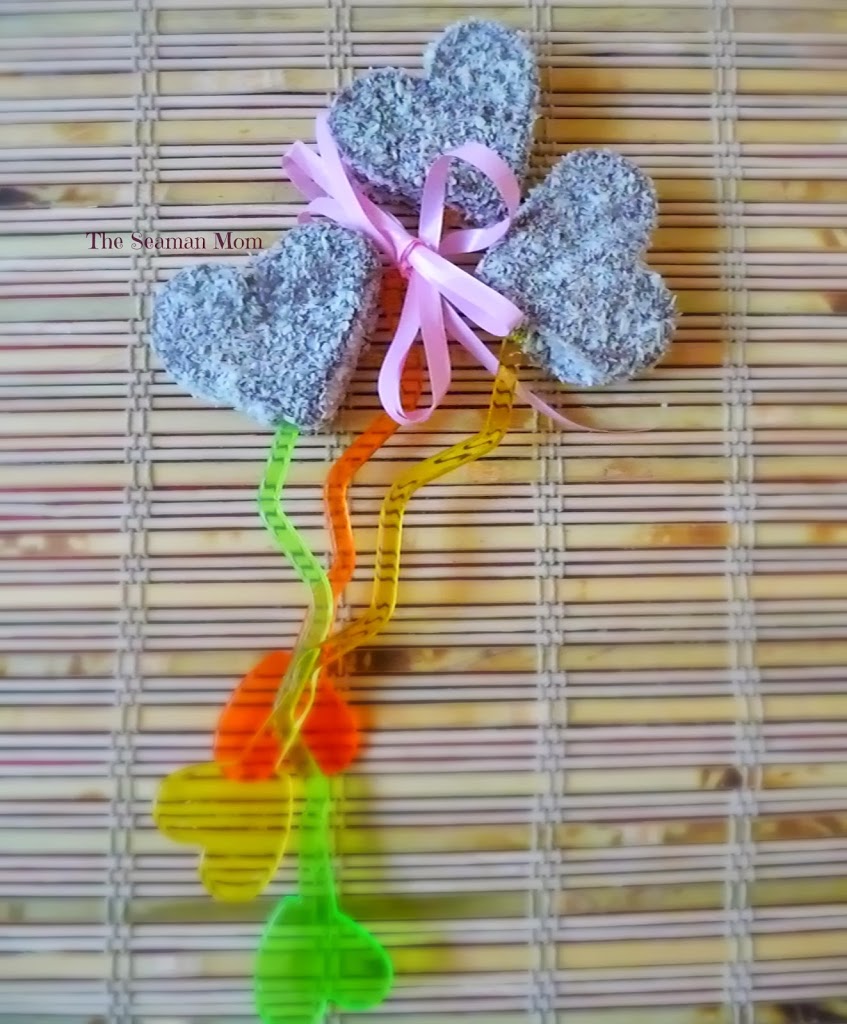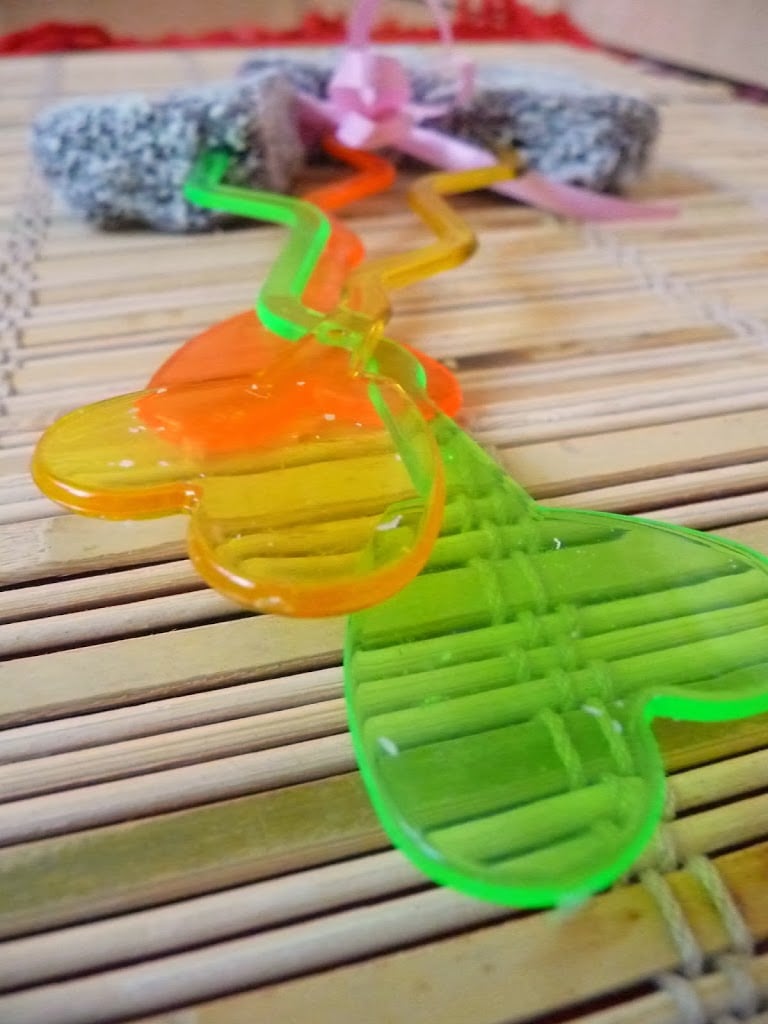 Then I used some little heart shaped kitchen utensils (I have no idea what their name is but you can use heart cookie cutters) and pressed on the chocolate to form heart shapes.
Sprinkled some coconut flakes, decorated with marshmallows, bows and cocktail sticks and twisted my old body around in all kinds of funny positions to take all these photos. And Voila! My "chef-d'œuvre" (masterpiece) is here!