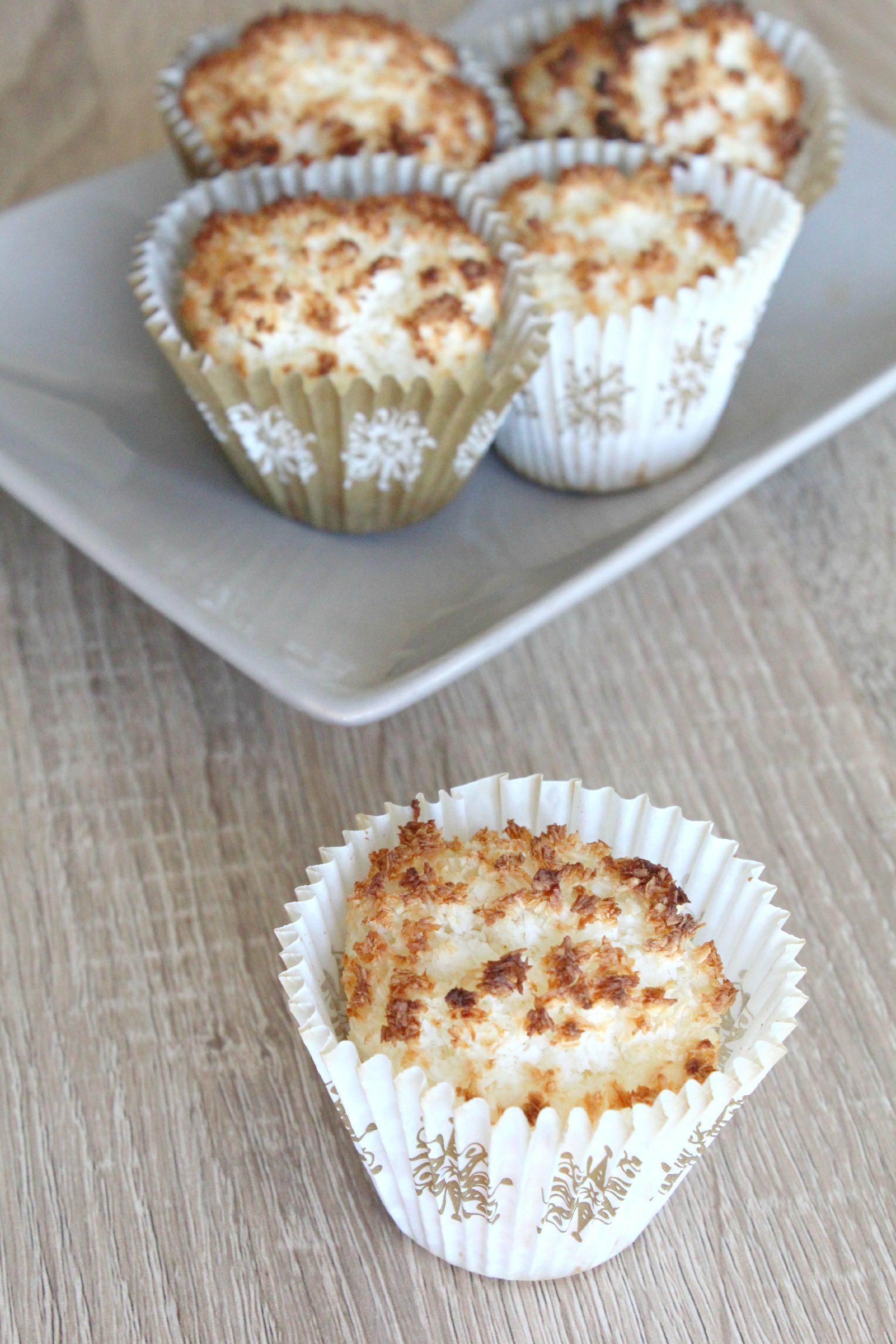 Coconut macaroons cupcakes
Lately I've been running out of time, most days. It may be the fact that I'm trying to raise my daughter right while doing my very best to be a top notch housewife. Or maybe I'm just as slow as a snail and that would make much more sense.
Anyway, I needed quick recipes, that didn't take up all of my so called free time, recipes that are also edible. I also wanted to make a dessert that's not packing too many calories but it's still very tasty and enjoyable enough to count as a sweet treat. And these coconut macaroons cupcakes are just the perfect recipe to cover all that. Plus they're pretty good to make for holidays too.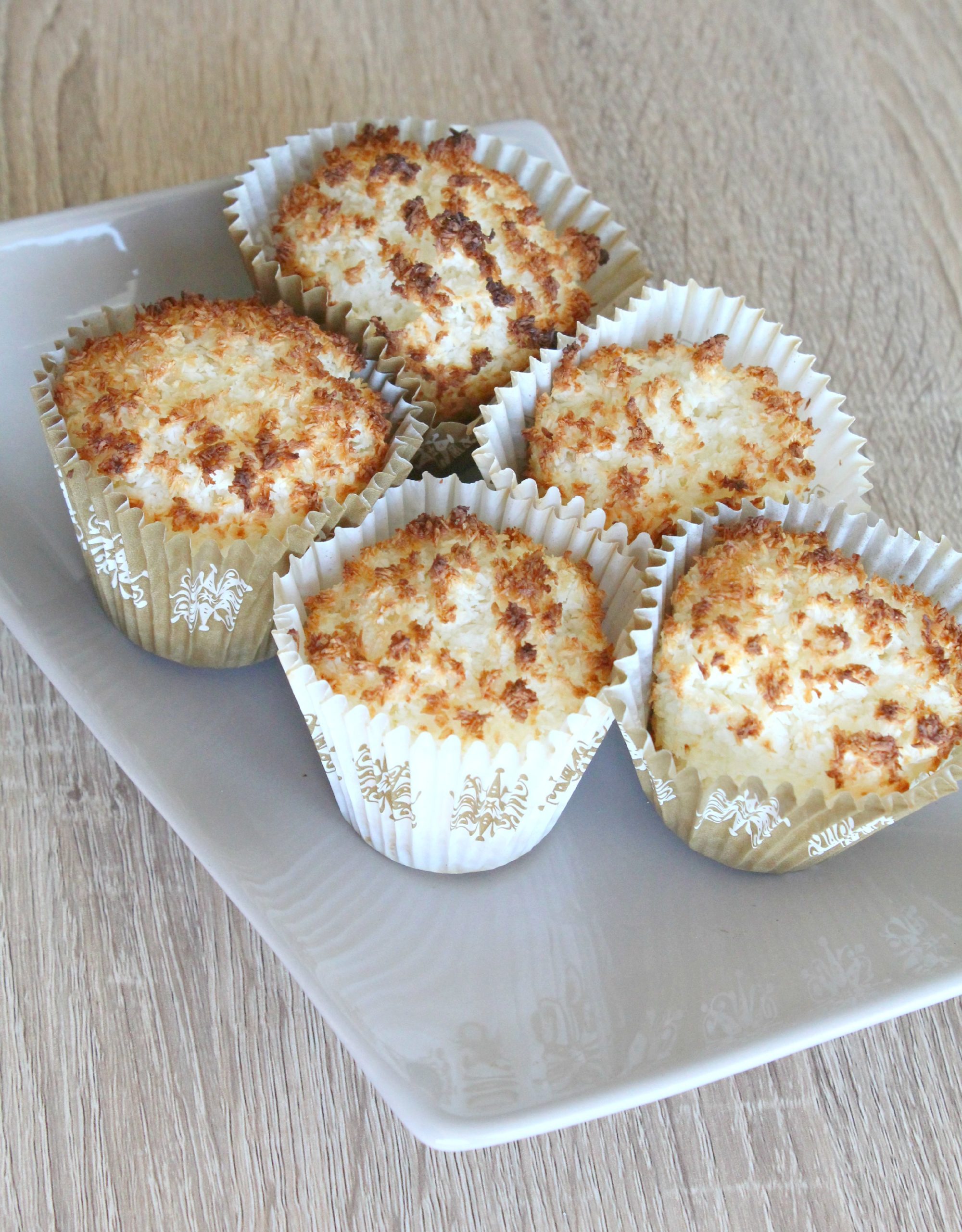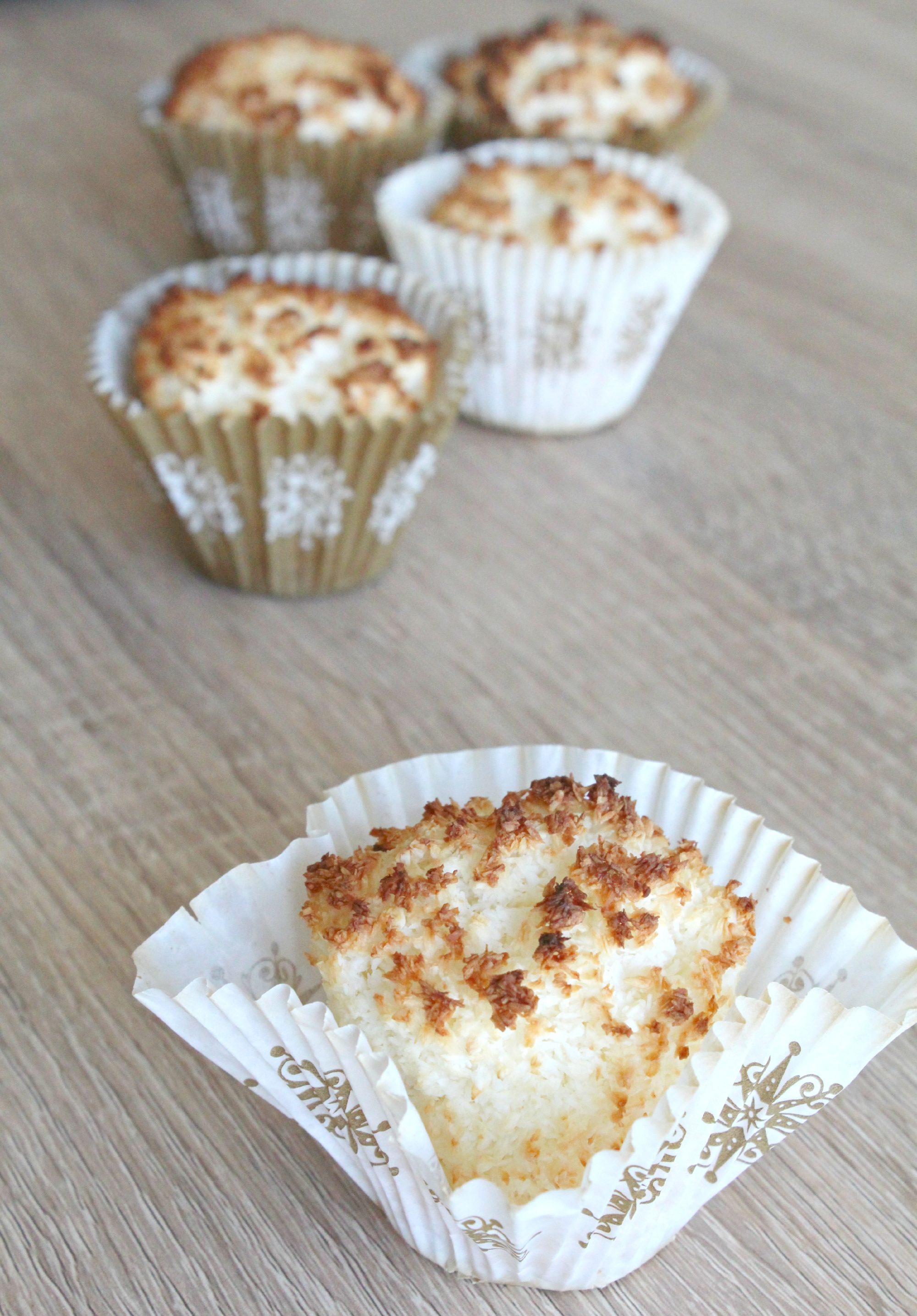 Making this recipe was also a good way to use some of the coconut leftovers from my Coconut chocolate bars with Milka chocolate. I hate wasting food so I had no choice but to grab this opportunity.
So if you enjoy coconut, like to make easy treats or you need a dessert for holidays then this light as a feather recipe is for you. The coconut gives the recipe a doze of sophistication and the macaroons keep well for a few days, which makes them the perfect dessert to make ahead or give as gifts during the holidays.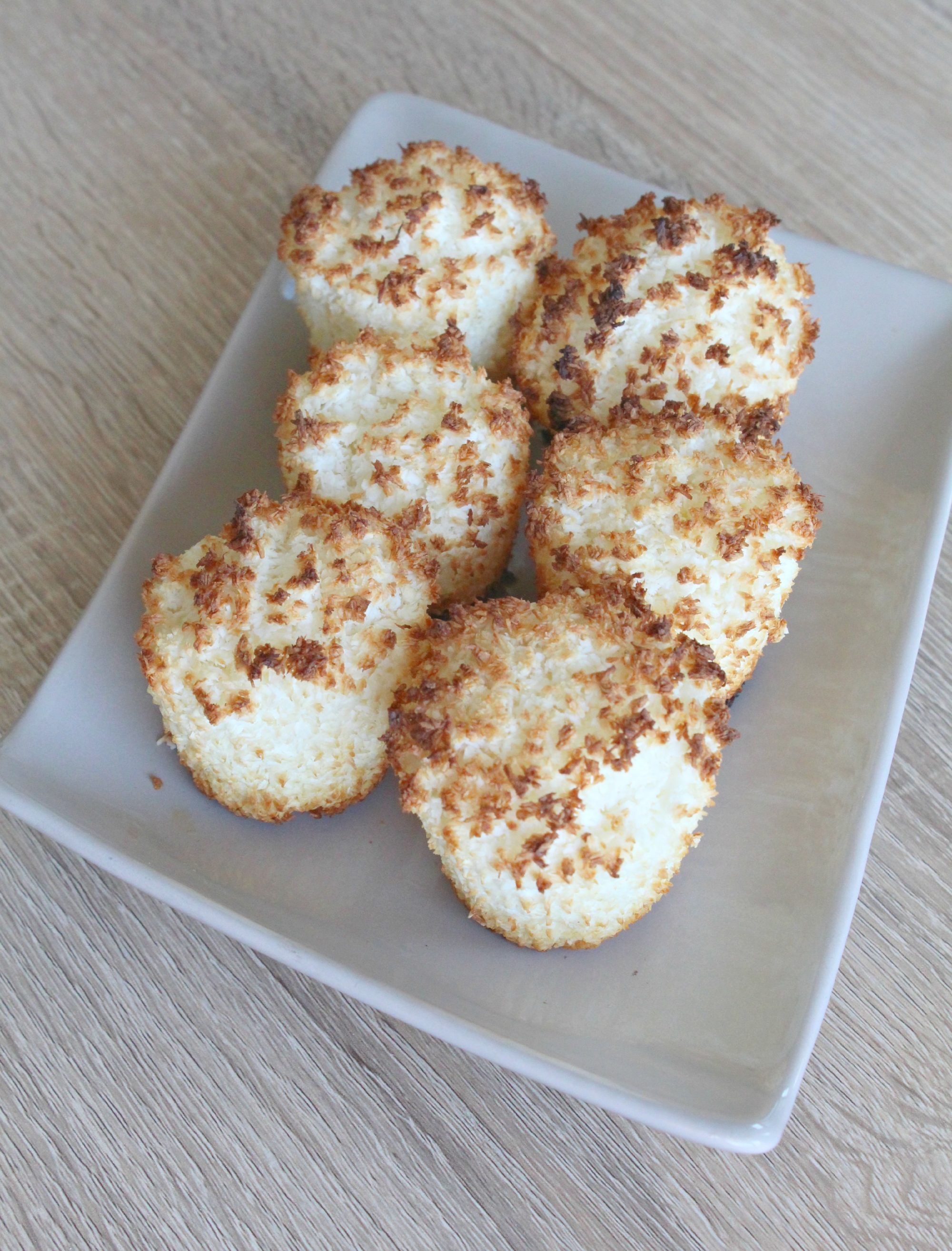 Coconut macaroons cupcakes recipe
Coconut macaroons cupcakes
If you enjoy coconut, like to make easy treats or you need a dessert for holidays then this light as a feather coconut macaroons cupcakes recipe is for you.
Ingredients
400

g

= 14 ounces sweetened shredded coconut

400

ml

= 14 ounces sweetened condensed milk

1

teaspoon

pure vanilla extract

2

extra-large egg whites

at room temperature

1/4

teaspoon

kosher salt
Instructions
Preheat oven to 160 C = 325 F

Mix coconut, condensed milk, and vanilla in a large bowl

Whip the egg whites and salt on high speed in the bowl of an electric mixer until they make medium-firm peaks

Fold the egg whites into the coconut mixture.

Drop the batter onto cupcakes molds

Bake for 25 to 30 minutes, until golden brown

Cool and serve.
Notes
Dip the bottom in chocolate for added tastiness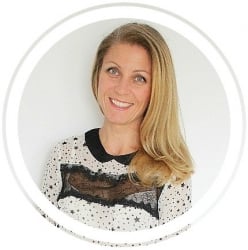 Hi, I'm Petro, author and founder of Easy Peasy Creative Ideas. Sewist, crafter, avid DIY-er, foodie, photographer, homemaker and mommy to one. I'm an expert at coming up with quick, clever sewing tips, recycling crafts and simple, easy recipes! You can find my ideas featured in reputable publications such as Country Living, Good House Keeping, Yahoo News, WikiHow, Shutterfly, Parade, Brit & Co and more. Thanks for stopping by and hope you'll stay for a while, get to know me better and come back another time. Stick around for real fun projects!