Why go out and buy an expensive bird feeder when you can make one yourself? This easy orange bird feeder craft will teach you how, using orange peel. 
Garden Bird Feeders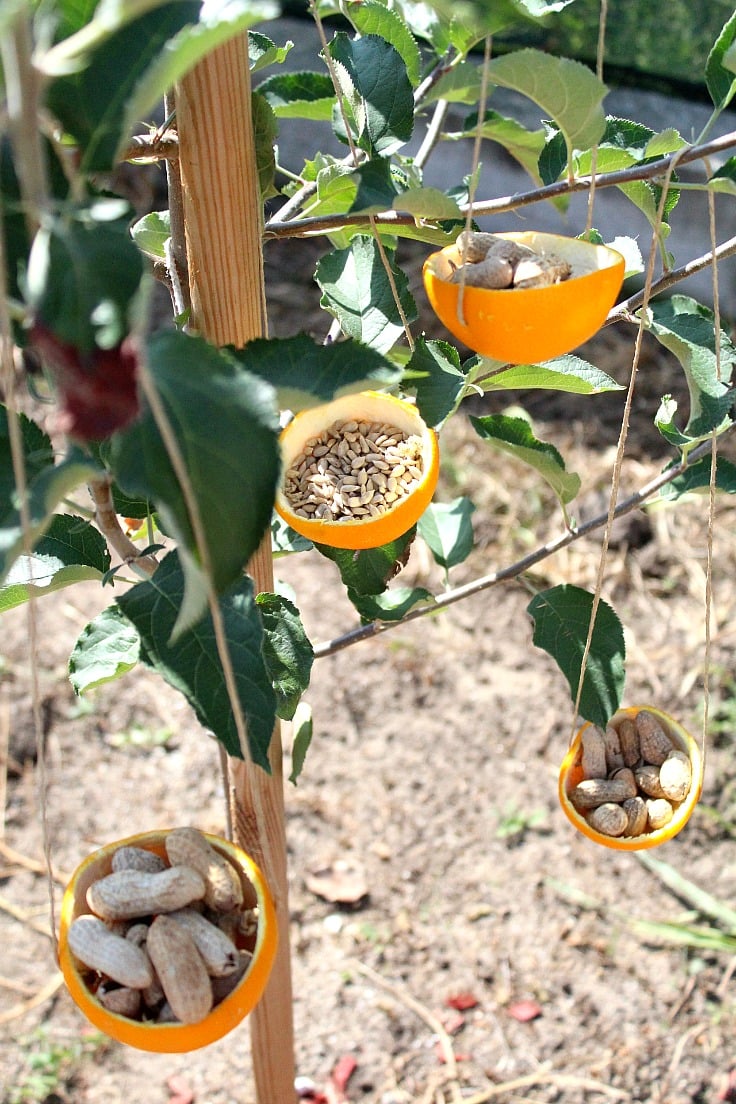 I love looking after the "wild life" in my neighborhood, especially during cold season when these little buddies need it the most. This fun and easy orange bird feeder will keep birds happy and healthy during fall and winter days, providing a great, convenient source of food.
I also love recycling stuff we'd normally throw away like orange peel. I make a lot of citrus vinegar cleaner and I even use some orange peel in my compost but since we eat tons of oranges, there's still a considerable amount of orange peel we have to throw away. So I thought making a recycled bird feeder would be a nice way to put those to a good use instead. These cheap bird feeders are ridiculously easy and they literally take minutes to make.
My orange peel bird feeder is also a great project to make with kids and a wonderful opportunity to teach them to love, appreciate and protect nature and wild life.
Orange Bird Feeder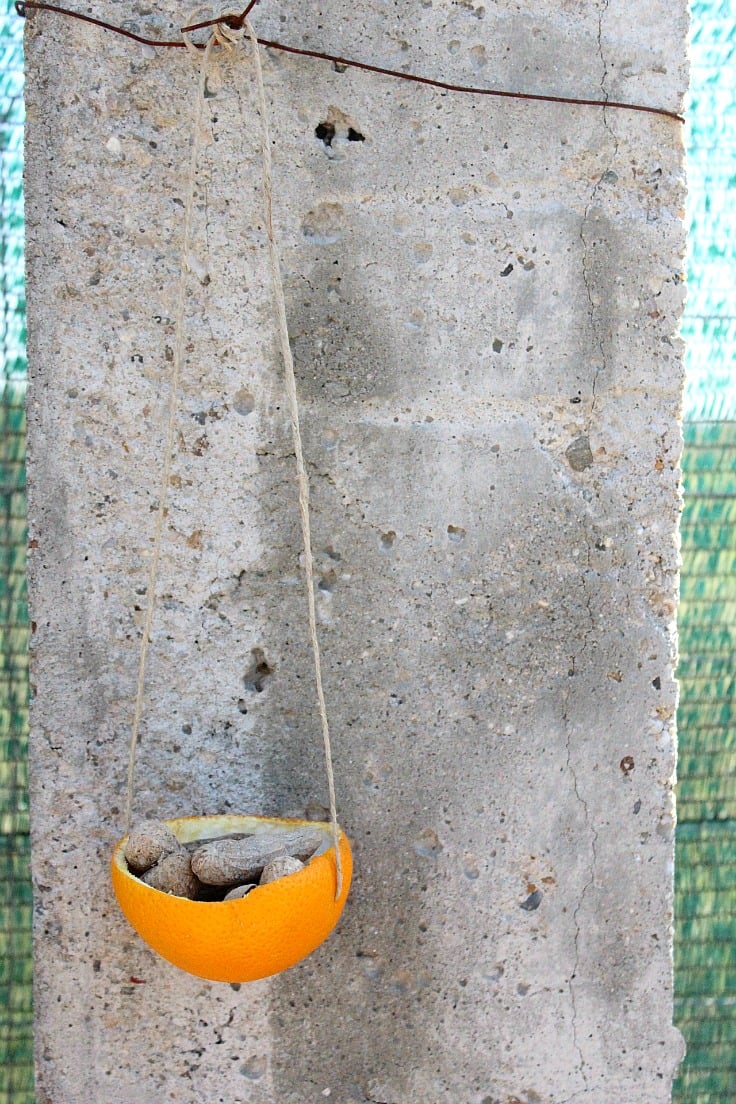 Materials:
Orange peels, halves
Twine
Scissors
Hole puncher
Seeds, nuts, peanuts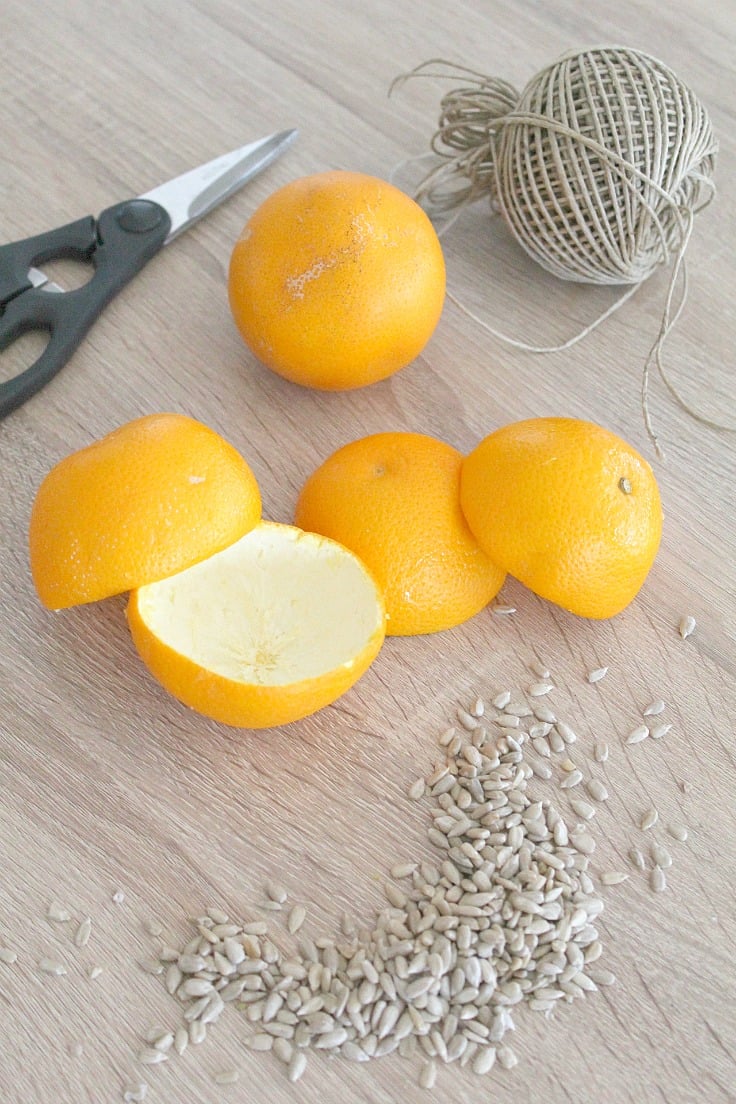 Directions:
Clean the orange peel halves with a clean cloth and remove as much of the white pith as possible.
Punch two holes in the middle of each half, on opposite sides, close to the edge but not too close as it may break when threading the twine. (if you want the bird feeder more stable, punch 4 holes and make double handles from twine).
Cut some twine the desired length.
Thread one end of the twine through a whole and make a knot. Do the same with the other end.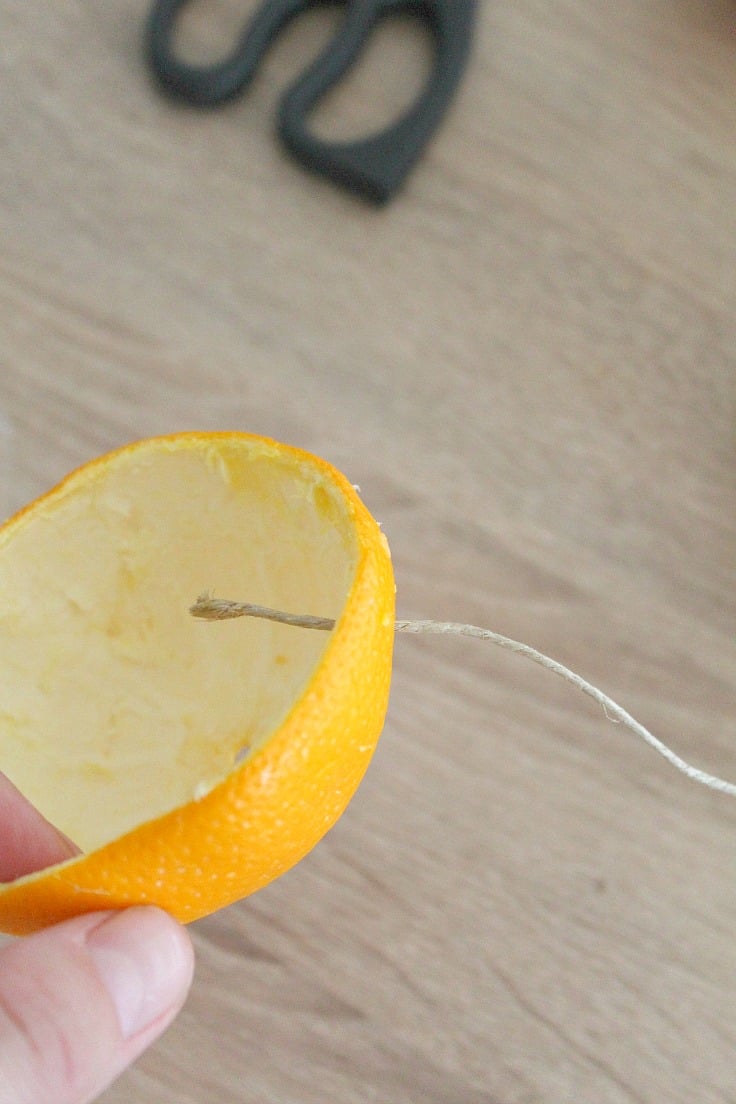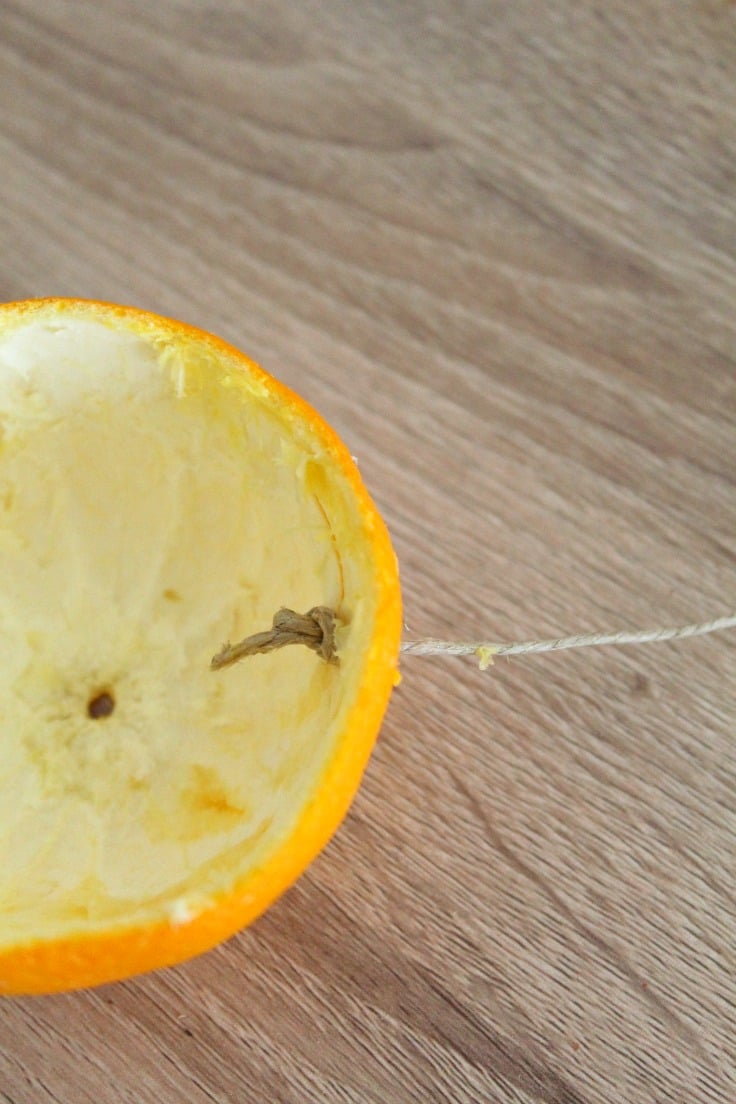 Fill the bird feeder with seeds, nuts or peanuts and hang in trees or in areas where birds can reach the feeder easily.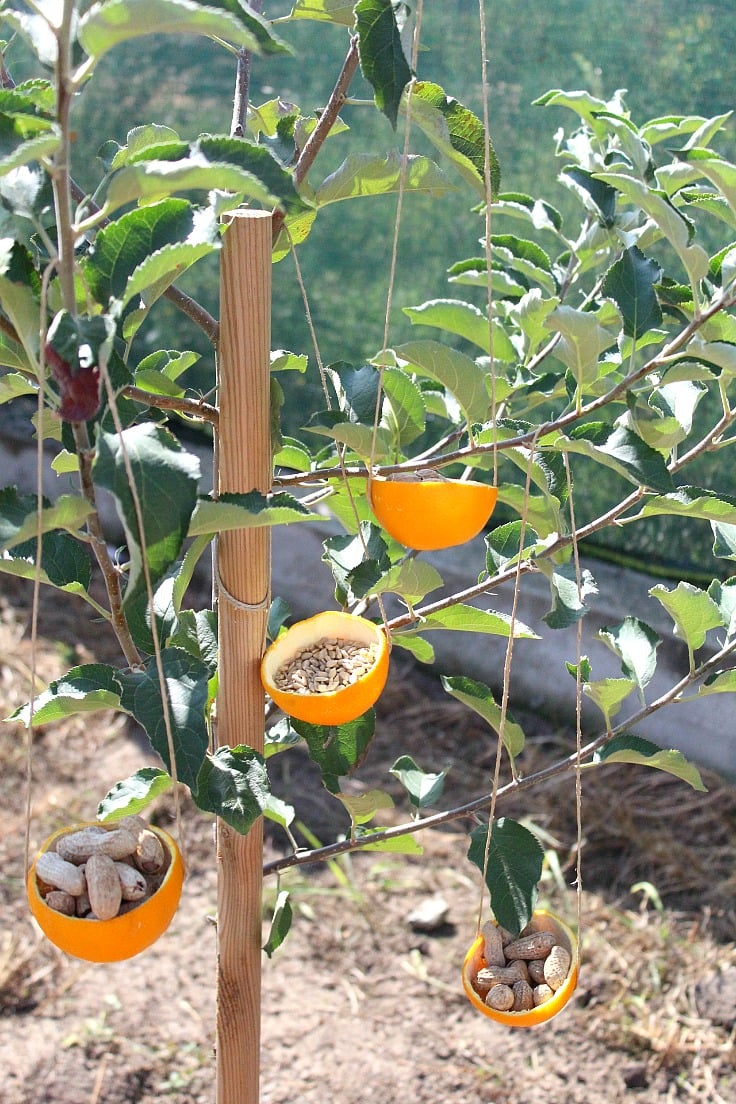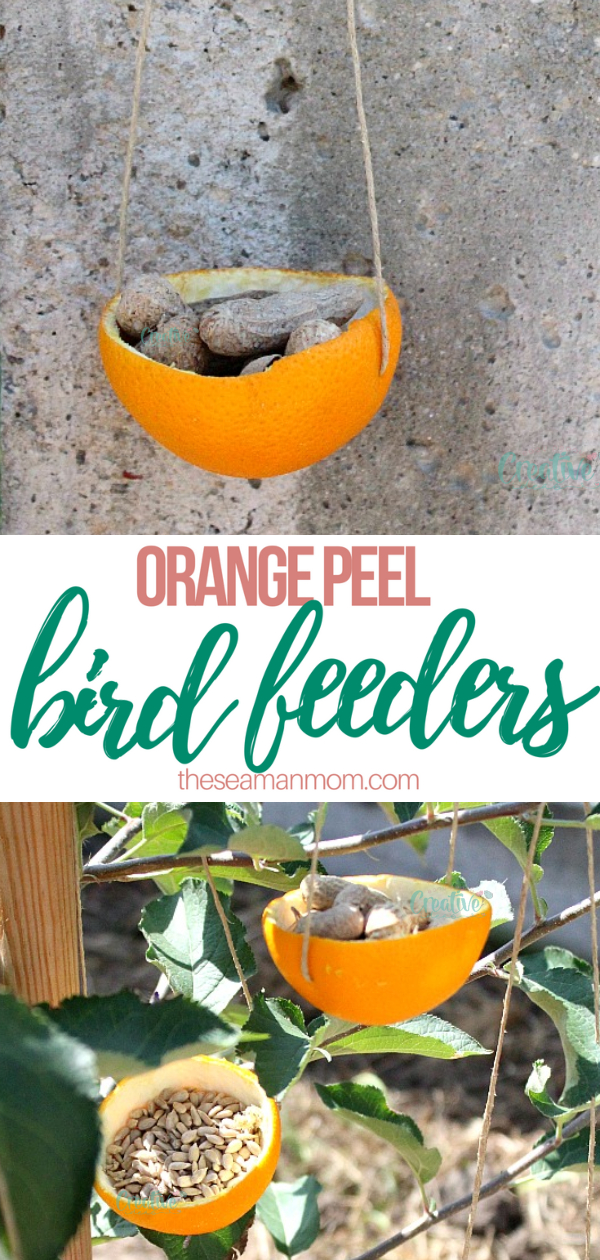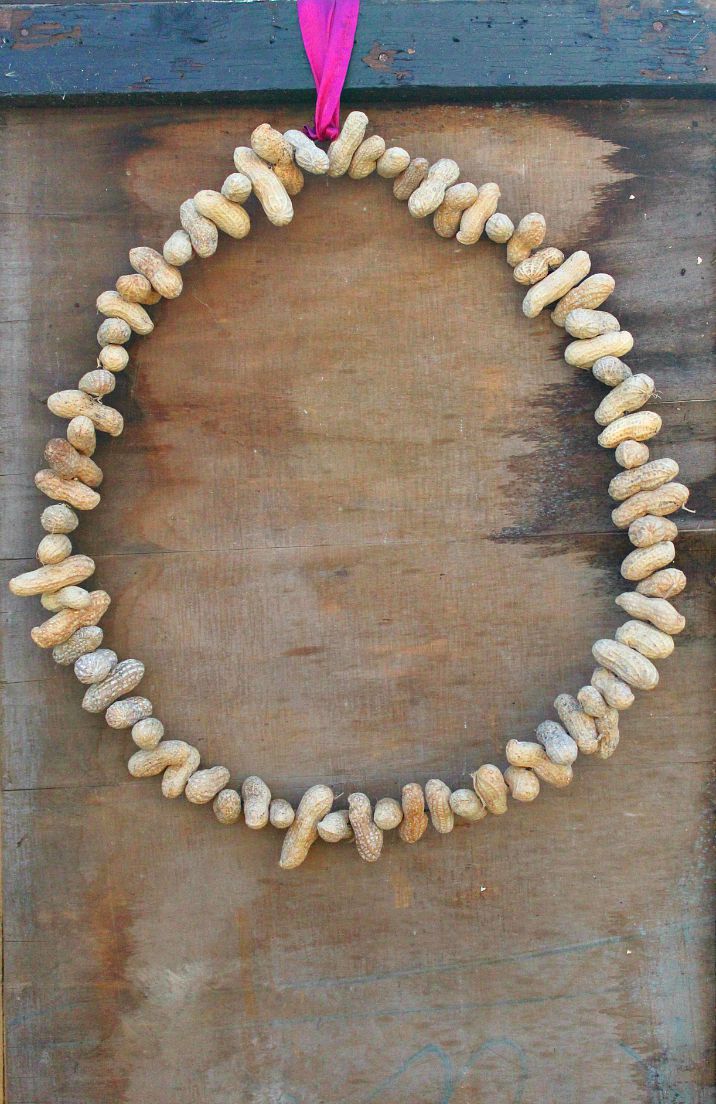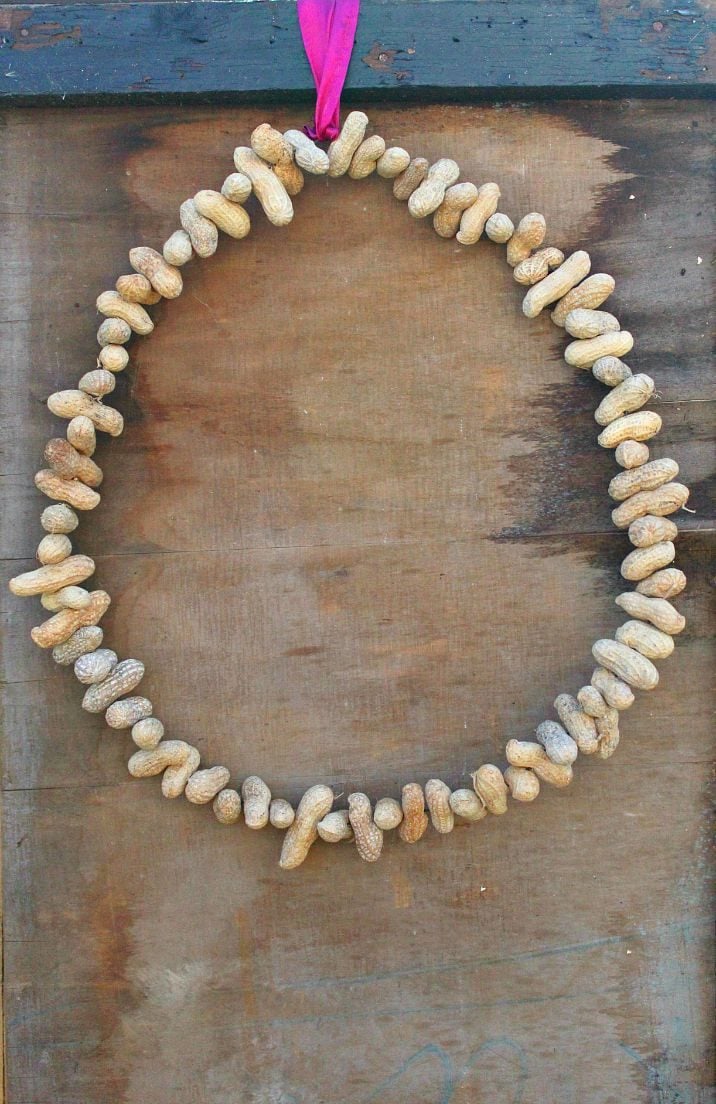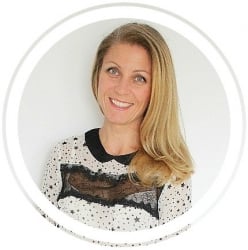 Hi, I'm Petro, author and founder of Easy Peasy Creative Ideas. Sewist, crafter, avid DIY-er, foodie, photographer, homemaker and mommy to one. I'm an expert at coming up with quick, clever sewing tips, recycling crafts and simple, easy recipes! You can find my ideas featured in reputable publications such as Country Living, Good House Keeping, Yahoo News, WikiHow, Shutterfly, Parade, Brit & Co and more. Thanks for stopping by and hope you'll stay for a while, get to know me better and come back another time. Stick around for real fun projects!