Article may contain Amazon & affiliate links. As an Amazon Associate I earn from qualifying purchases at no additional cost to you.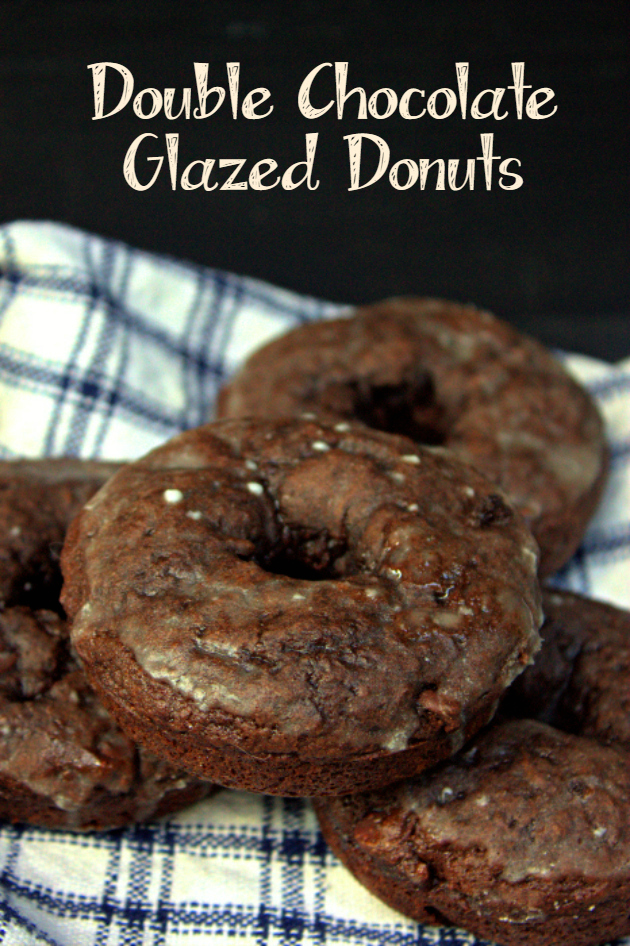 Hip, Hip, Hooray! It's National Donut Day and I could not be happier. Oh donuts, how I love thee! Let me count the ways..that I can eat you!! In my opinion, a donut is just about one of the most perfect foods on the planet! You can eat them with a cold glass of milk, either as a chaser or to dunk that delicious baked good into! You can eat them frosted or glazed, full of jelly or cream, topped with nuts, sprinkles, or just plain.
It really doesn't matter how you eat them, as long as you are eating them! If you head out to your favorite donut shop, chances are they are offering a free donut. Just be careful, because those free donuts usually lead to a dozen or more that you are paying for out of your pocket. Or, you can save yourself the money and make your own. Like these Double Chocolate Glazed Donuts!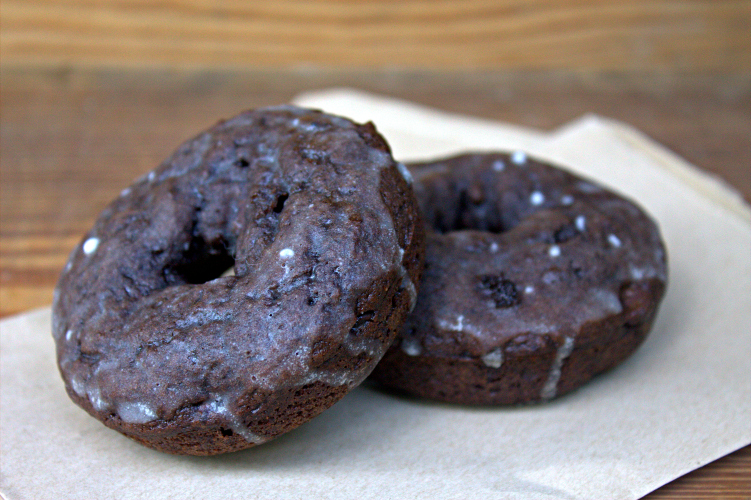 When you have 6 kids in your family, you don't get a lot of say in what you get to eat. Unless, it was your birthday. Then you could talk mom into making just about anything you wanted. I am a girl who has always loved chocolate, so when December 15th rolled around, I knew it would be a day filled with glorious chocolate treats!
When I woke up, I would run downstairs into the kitchen where I would find mom making my favorite Double Chocolate Glazed Donuts. She made enough for me to have for breakfast and then as a snack later. I would eat those Double Chocolate Glazed Donuts until I was sick as a dog! I reminded myself a little of Augustus from Willie Wonka!! I am 100% sure if I were to be in his place, I would have ended up just like him…trying to drink from that delicious lake of chocolate!!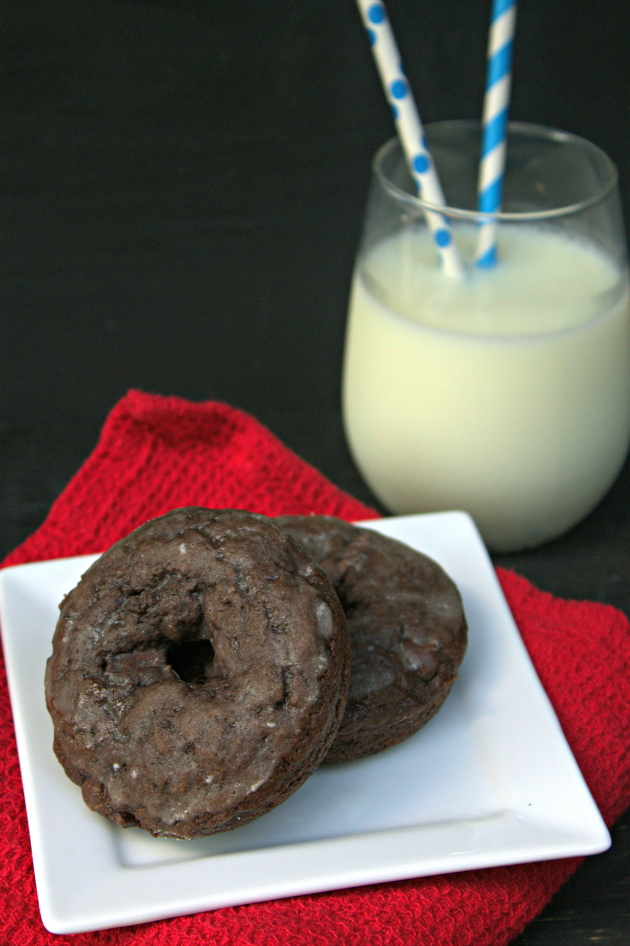 This recipe can be tweaked to just about any recipe you want. If you have someone who doesn't like Double Chocolate Glazed Donuts, you can make blueberry, maple, strawberry, vanilla or just about any flavor you like. You would just need to leave out the chocolate and make the necessary switches for your choice of donut flavor.
Double Chocolate Glazed Donuts
Ingredients
1

cup

flour

1/2

cup

sugar

1/4

cup

cocoa powder

1/4

cup

mini chocolate chips

1/2

teaspoon

baking soda

1/2

teaspoon

vanilla extract

1

egg

1/4

cup

sour cream

1/4

cup

milk

1/4

cup

vegetable oil

For the glaze:

2

cups

powdered sugar

6

tablespoons

whole milk

1

teaspoon

vanilla
Instructions
Preheat oven to 375 degrees.

In a medium mixing bowl, combine the flour, sugar, cocoa powder, chocolate chips, and baking soda.

In a small bowl, beat together the vanilla, egg, sour cream, milk, and oil.

Stir the wet ingredients into the dry until just combined.

Spoon in a greased donut pan.

Bake for 8 minutes or until the tops spring back when you touch them.

Let the donuts cool in the pan before glazing.

To make the glaze:

In a small saucepan over low heat, combine the sugar, milk, and vanilla until well combined. Remove from the heat.

Dunk the donuts in the glaze to fully coat and place on a wire rack to set.