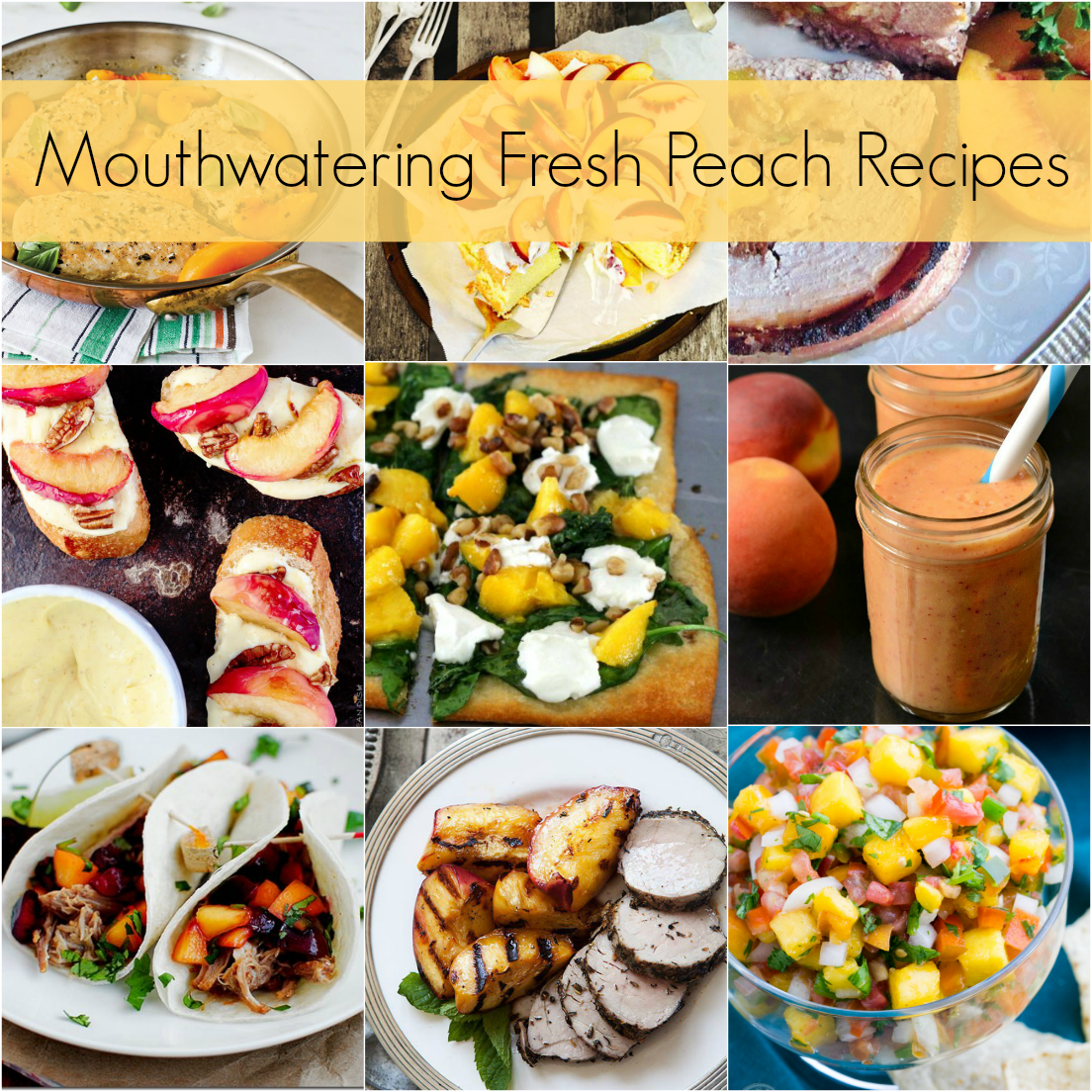 This post is sponsored by Mode Media, however all opinions are 100% my own.
Celebrate Summer and savor sweet, juicy peaches with these best fresh peach recipes to showcase one of my favorite seasonal fruit.
Perfectly ripe peaches are one of life's pleasures, and summer is the best time to seek them out. Fresh, juicy peaches are a healthy addition to sweet recipes and savory recipes alike.
Peaches are packed with vitamins and low in calories and peach recipes are easy and delicious. Their sweet and tart flavor is perfect for drinks, dips, salads, or desserts but it proves to be a perfect match in meaty recipes too. The juiciness of a perfect peach is sublime.
Make summertime entertaining even more perfect with these top-rated fresh peach recipes. Click through to discovered all that deliciousness and let me know which one is your most favorite. I have a hard time deciding on mine!
Check out 18 Most scrumptious, mouthwatering fresh peach recipes

by Petro @ The Seaman Mom at Mode