This Homemade Easy Apple Pie, made with filo pastry is not only simple and quick to make but a great low fat alternative to the classic apple pie. A sure crowd pleaser!
Homemade Easy Apple Pie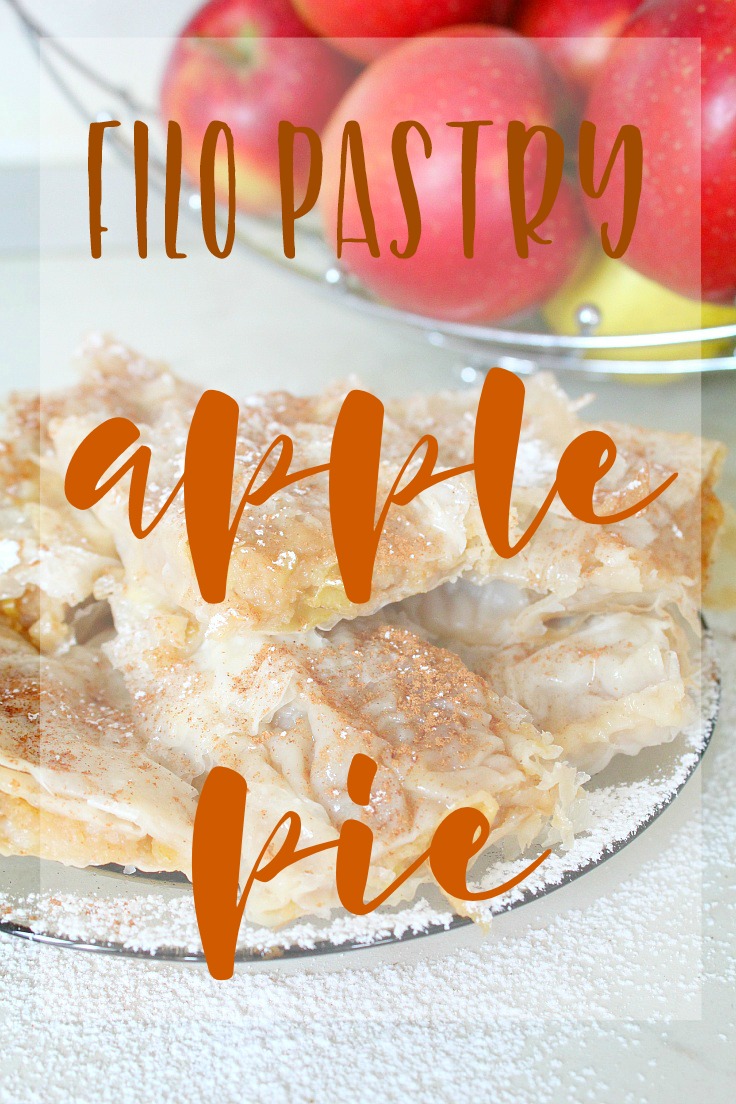 This quick Homemade Easy apple pie recipe is ready in a flash, and is also a little bit healthier than other versions as it's using filo pastry instead of pie dough or puff pastry. With a golden filo pastry on the outside and a juicy, moist inner, this pie is pure bliss! Especially if your apples are extra juicy and flavorful!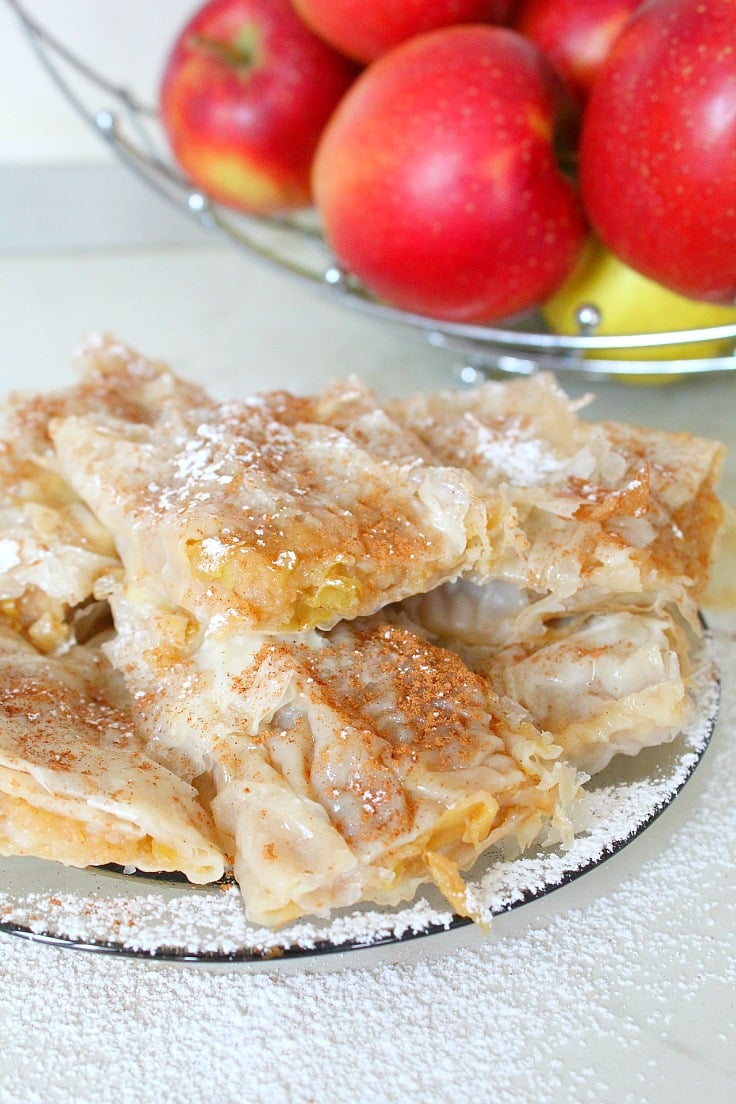 SEE MY MOST RECENT VIDEOS HERE
Crisp, flaky and delicious, this pie can be your regular dessert or make a fancy one at a more festive event, dressed up with cinnamon, fresh apples and whipped cream. Using the filo pastry makes this pie extra quick to put together and also bake so it makes the recipe a great last minute dessert idea.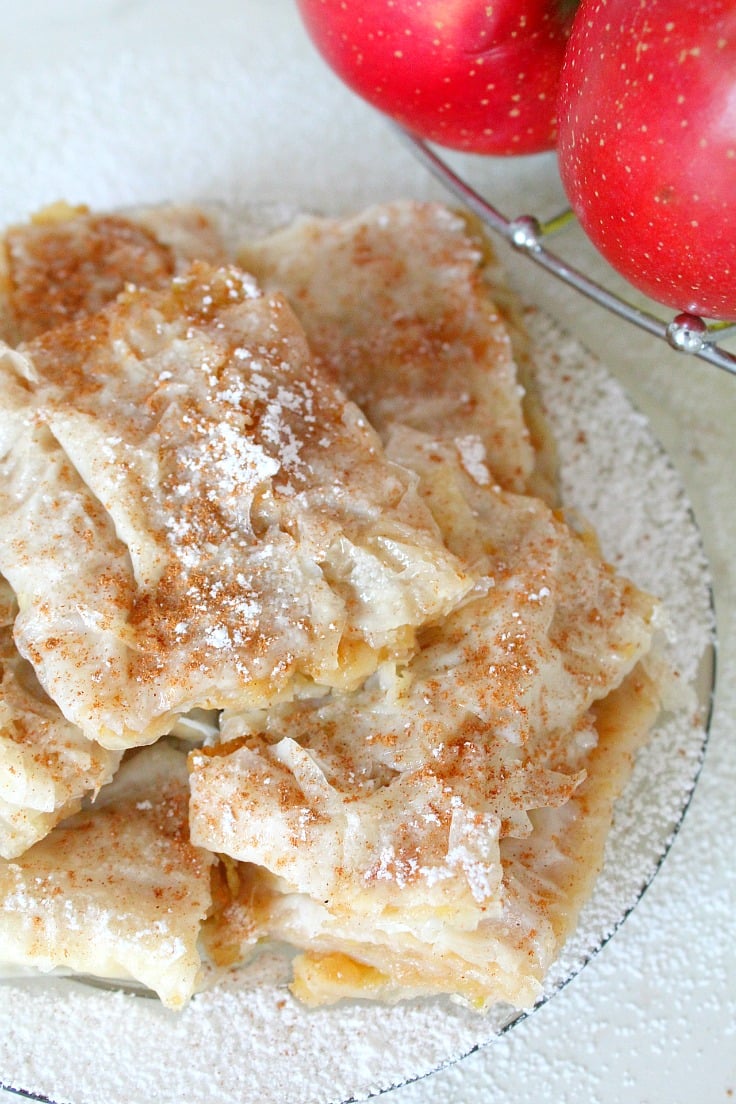 This pie is probably the best apple pie I've ever ate! And since it's super quick to (about 30 minutes) it makes this one of our most favorite and go to desserts, perfect for lazy family Sundays!