Article may contain Amazon & affiliate links. As an Amazon Associate I earn from qualifying purchases at no additional cost to you.
Chickenpox in adults is a contagious and infectious disease with extremely wide spread, with flue like symptoms accompanied by the eruption of vesicles (blisters) specific for this disease, occurring in successive eruptive waves. The vesicles are very deep and scratching them will cause permanent scarring.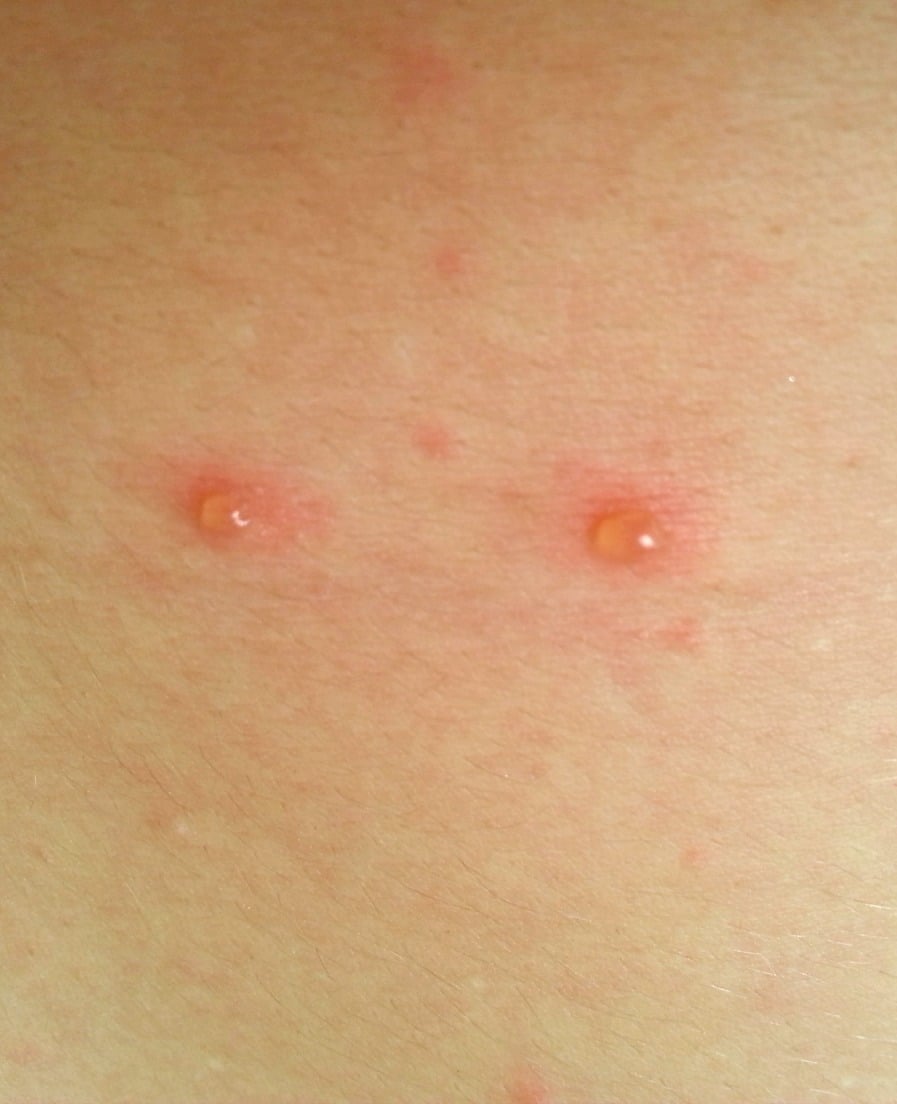 Although you couldn't tell, I just recovered from chicken pox, after almost 2 weeks of agonizing pain. Judging by the number of blog posts I produced, you could swear I was perfectly healthy but the truth is, there were days when I literally had to drag myself to grab a glass of water.
It's been a nightmare to deal with chicken pox, look after a 4 years old kid, cook, bake, and do all the other house chores but I had no choice, someone had to do all these and since there wasn't anyone else to fill in the "someone" position other than myself, I simply had to toughen up and just do it. Family and friends have been a real blessing, helping a lot with stuff I couldn't do especially tasks involving getting out of the house.
I did learn a lot along the way, things I wish I knew before I got chickenpox and one main thing is that chickenpox in adults not only sucks but is hundred if not thousand times more painful and dangerous than in children.
I did take it for granted when my daughter had it, 4 weeks ago, this is how it all started. She had a mild version, with no fever at all and just a few light blisters on her body, in her throat and mouth but almost none on the face. She was as cheerful and playful as always, she didn't have any troubles eating, sleeping or hydrating and she's been completely cured in 2-3 days so I thought I'll be just as fine when I've noticed the first blisters on my thighs.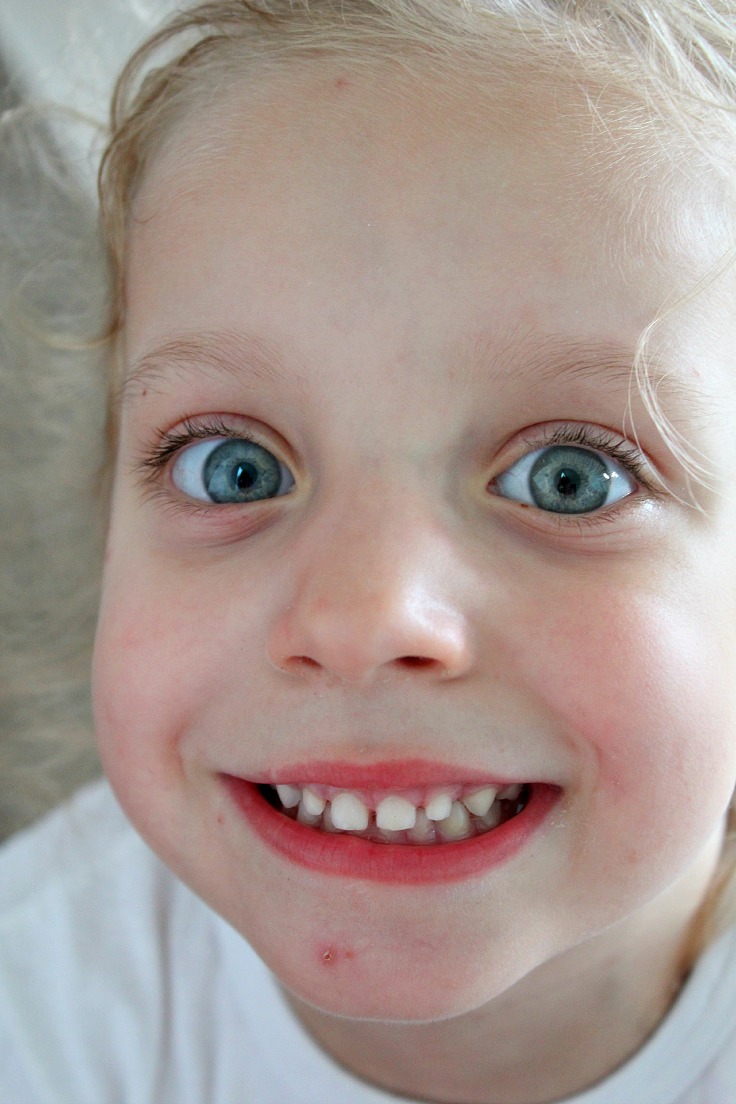 But how wrong I was! It has started with an ugly cough and strong headaches, a couple of days before the blisters popped up but I thought it's my sinuses although I never experienced that kind of headache. It evolved into the nastiest, strongest, life changing headache; a migraine would be considered a little baby if I was to compare them. I honestly though I have meningitis which I later found out it's a possible complication of the chickenpox. How scary!
For 2 days straight I had extreme high fever (40 – 41 C = 104 – 105 F) which I haven't experienced since I was a kid. I took medicine but the headache and fever wouldn't go away. The fever stopped on day 3, in the evening and the headache started to be milder after day 4, taking more than a week to completely disappear. I was in so much pain, my skin was literally burning, especially the face and I couldn't even move my eyeballs without getting dizzy and having excruciating pain.
On day 2 my face, neck and scalp were covered in blisters and then on day 3 the rest of the body, except for my legs which were "blessed" with just a few. I'm now on day 14 and I still have scabs; they're healed but are still visible.
I was so lucky to be blessed with the most wonderful child in the whole world who has been so understanding and supported me all this time. She even paid a great compliment when I was at my lowest, complaining I look like a monster. She said "No, mommy! How can you look like a monster? You have such pretty hair!" (although trust me, I did look really bad; see below)
This is me on Day 1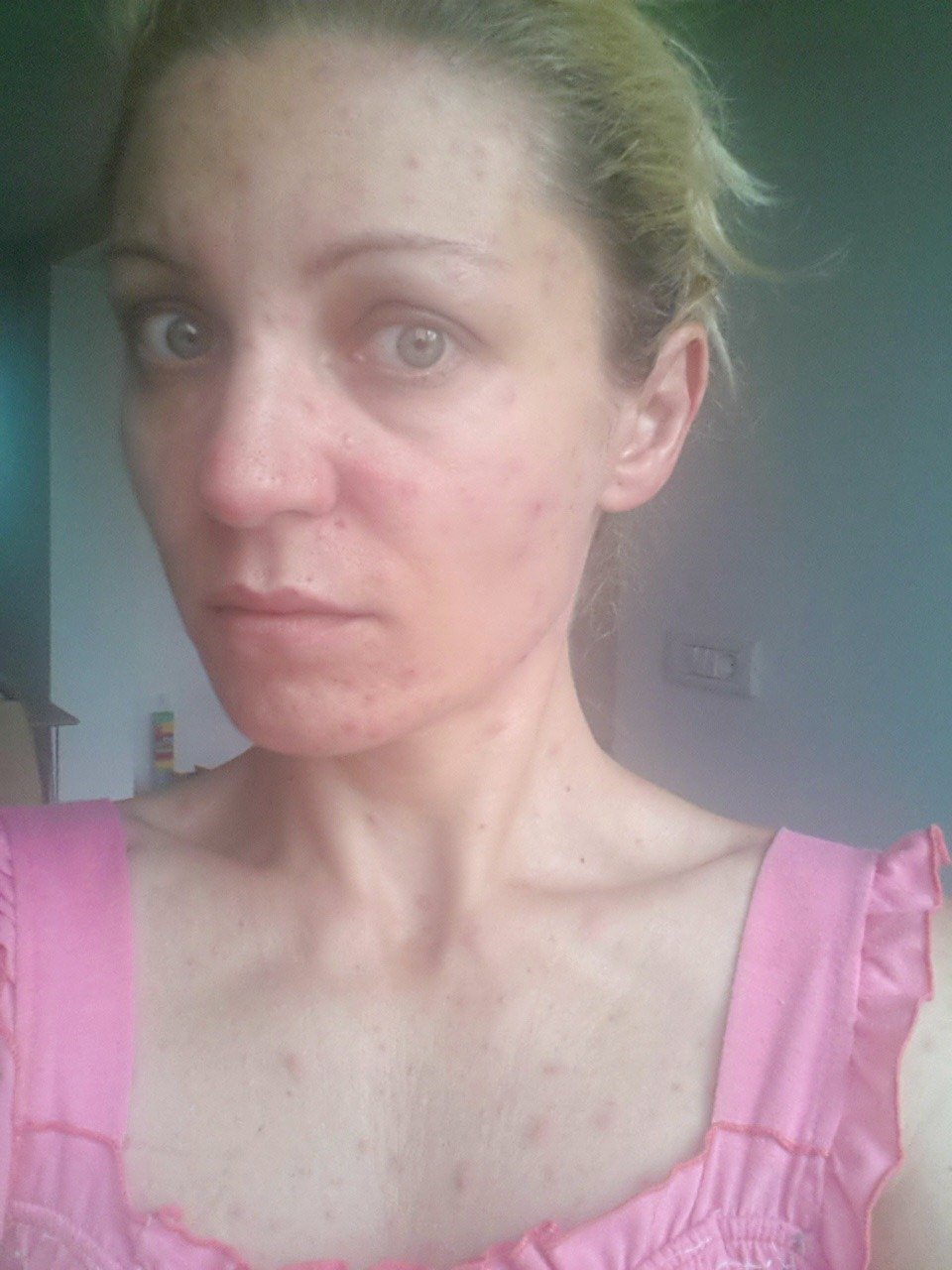 Here are a few facts about chickenpox in adults:
Incubation lasts between 7 and 21 days
Even if you had the vaccine you may still get chickenpox. I had the vaccine done 11 years ago, then 5 years ago and again 2 years ago.
Chickenpox in adults can complicate into pneumonia, encephalitis or meningitis and certain drugs are prescribed to prevent that, such as Acyclovir
If you suffer from anxiety or/and panic attacks as I do, inform your doctor about it before taking the medicine. Acyclovir may cause agitation which will trigger severe anxiety and panic attacks. I haven't had a severe one since 2009 yet when I took the first pill I had what it seemed like a life threatening panic attack. My doctor did not have the decency to discuss about the medicine and I was too foggy from the fever to ask or read the label. Big mistake!
You are contagious only until the blisters turn into scabs.
You may have scabs on for up to 2 weeks depending on how fast your skin normally heals
Certain foods may cause chickenpox complications so they should be avoided: fruit with small seeds (like berries), citrus fruits, fish, eggs, all nuts, dairy, margarine and butter, spices, cocoa, sugar, pickles, chocolate.
Aspirin is totally forbidden as it may cause Reye's disease.
After the chicken pox has gone, your immune system is very weak so you need to try and avoid getting sick.
After the disease is cured, the virus can remain dormant in your body and then, especially during adulthood, can cause a different disease called shingles.
This is me on Day 5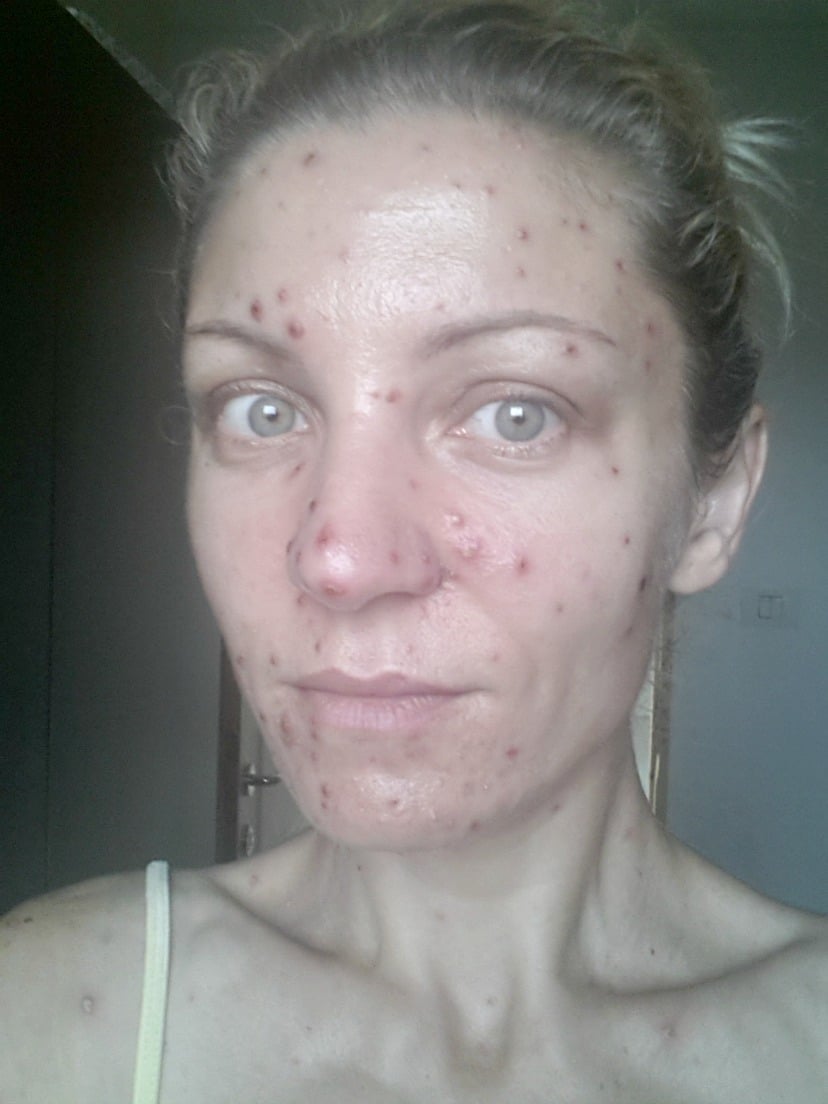 Symptoms of Chickenpox in adults:
Skin may feel more like burning not itching.
Very high fever – 40 – 41 C = 104 – 105 F
Extreme headache (eyes, forehead, back of the head, neck, throat)
Stiff neck which might indicate meningitis – see a doctor immediately
Vomiting sensation
Dizziness
Extreme weakness
Loss of appetite and weight loss
Extreme muscles and joint pain
Insomnia
Loss of appetite
Flue like symptoms
Blisters on most body parts but more on face, scalp, upper body, mouth, throat
Treatment:
Antihistamine medicine to help with itching
Fever and pain killer
Acyclovir (again discuss your anxiety disorder with your doctor)
You may be placed in quarantine although there's a 90% chance the rest of the family and the ones you got in contact with for the last few days will get the chickenpox.
Recovering, 14 days into chicken pox – marks left on skin, though I haven't scratched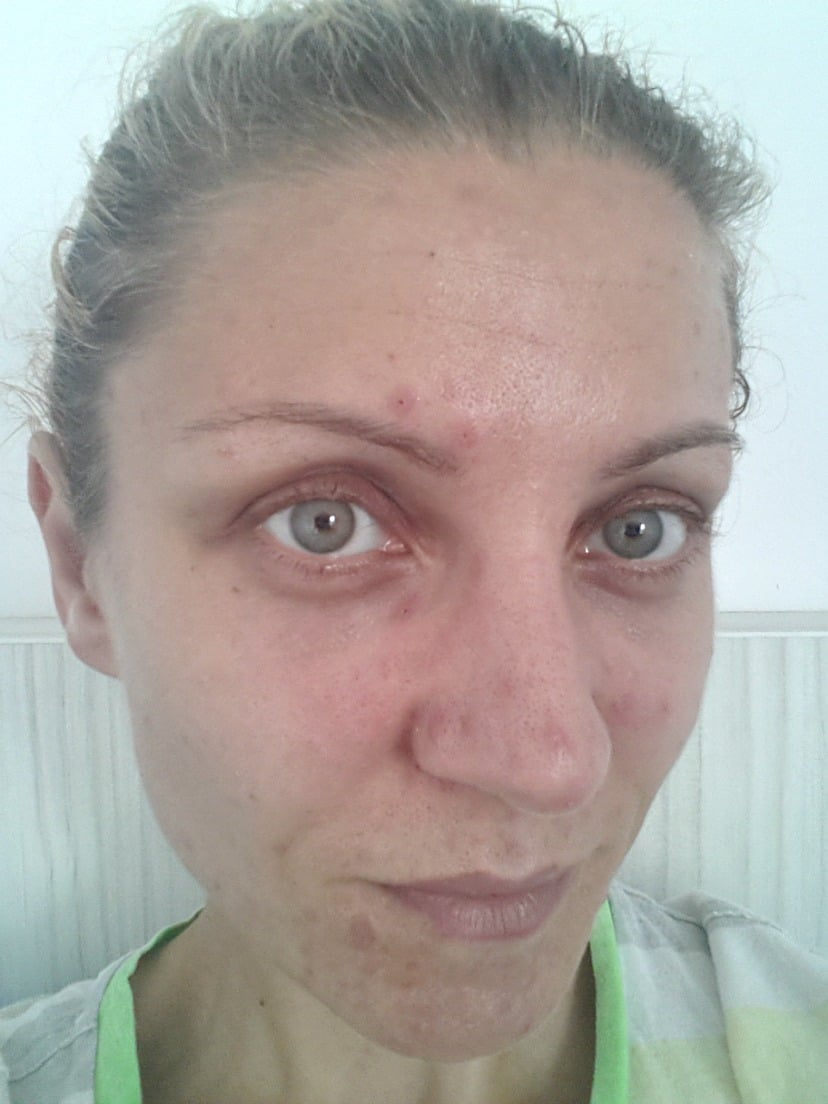 Tips on how to make chickenpox in adults more bearable:
Don't wear perfume; it's obvious the alcohol in it will irritate your skin and the blisters
Don't think that by avoid washing your body, face or hair you will do yourself and the blisters a favor. Chances are the sweat will irritate them more so they may get infected, causing you a visit to the doctor for a different round of medicine which might involve antibiotics; that's the last thing you need as antibiotics cause your immune system to slow down and since your body is already weak, it won't be able to fight the chicken pox infection.
Don't take shower but baths. Your skin is too sore to bear the water drops.
Take lukewarm baths instead of hot as the latter will make you sweat and will open up the blisters more which will cause you pain.
Use a mild soap like glycerin or a baby soap. I used my daughter's for the body and a glycerin one for the face. I love hers so much I am now addicted to it, I may never go back to the adult version.
When washing hair don't rub the scalp just gently massage the shampoo into a lather which you can leave on for a minute or so to work its way down the roots.
Gently pat dry your body with a soft towel, resisting the urge to rub (unless, of course, you love getting deep, nasty marks on your body for like FOREVER!)
Take many lukewarm baths a day if you need to, without any soap or shampoo, just to cool down your skin and to relieve itchiness. If you can, air dry, body and hair.
Eat soft food if you have blisters in your throat, such as warm soups, mashed fruit that won't cause allergy
Drink plenty water to stay hydrated, especially during high fever days (I had up to 4 liters)
Stay in a cool area so you don't sweat
Wear loose, comfortable and soft clothing. I basically lived in my VS nighty for a week.
Apply a menthol solution to skin (like Calamine) if you can't bear the itchiness.
Don't scratch the scabs off, even if you think they're healed. They are healed when fall off on their own. The blisters form deep into the skin and heal very slowly; if you scratch the scabs off while the root is not healed you may leave permanent scarring to the skin.
Try and sleep facing up; if your face touches the pillow the scabs might rub against the pillow while you sleep and leave deep scarring. I believe that's what happened to me as I haven't scratched at all but I still have some scars on my face.
Don't wear any makeup until the scabs are completely gone and your skin seems healed.
Do not dye your hair for about a month after the scabs on your body have healed. Hair follicles produce oil and make healing slower. Plus you are not able to see your scalp to check if all scabs are gone and healed.
This was my experience with chicken pox and how I handled things. If you have any tips on how to make things easier during chicken pox, please share in the comments, other people suffering from this nasty infection might find them useful.