Fabric Bunting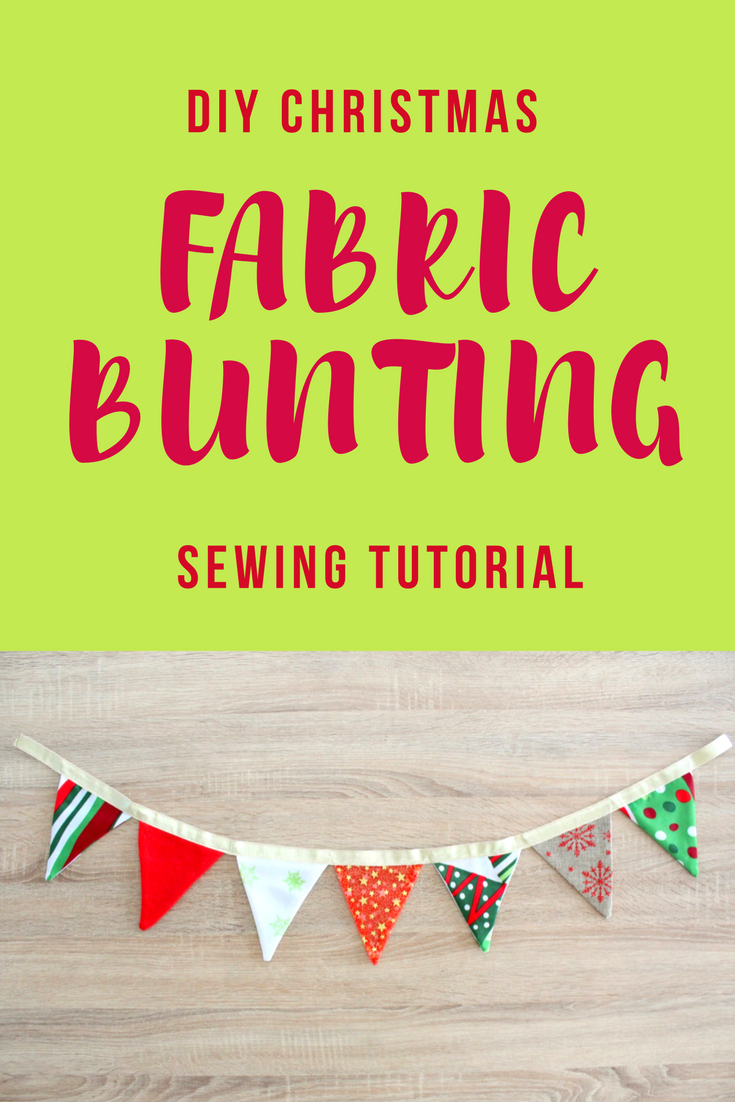 Materials:
Fabrics in various colors, patterns and textures (I used cotton, burlap, soft felt and organza)
Ribbon (I used golden ribbon I've got from this Burlap table runner project) – 2 strips. Alternatively, use bias tape.
Optional – Template (download from here if you don't want to make your own)
Ruler
Recommended links:
Beginner Serging
Make In A Day Sewing Project Kits
Project Upcycle Class
Liberty of London Sewing Fabric
20 Things to Know Before You Sew
Sewing Machine Feet from A to Z
40 Techniques Every Sewer Should Know – Gail Yellen
Top Trending Free Sewing Patterns

Directions:
Print out your template.
Fold fabric in half and cut around the template. This way you'll have two layers of fabric at the same time. Use the ruler to cut straight lines.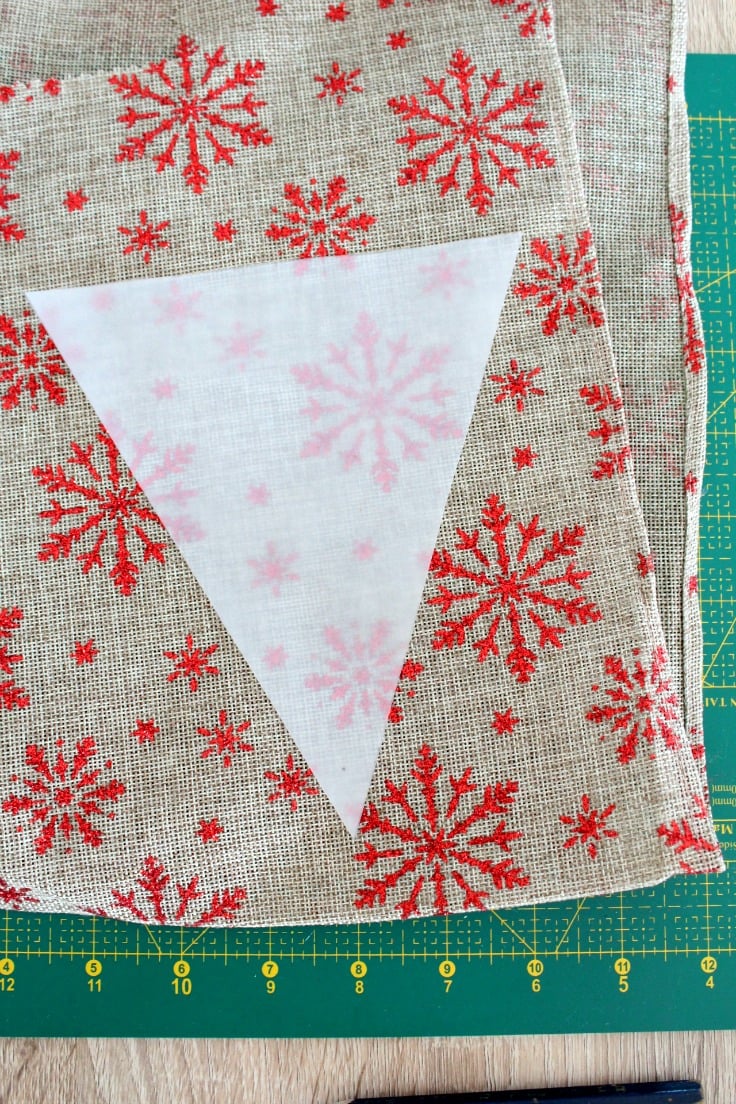 SEE MY MOST RECENT VIDEOS HERE
Put the fabric triangles right side together and sew down the long sides.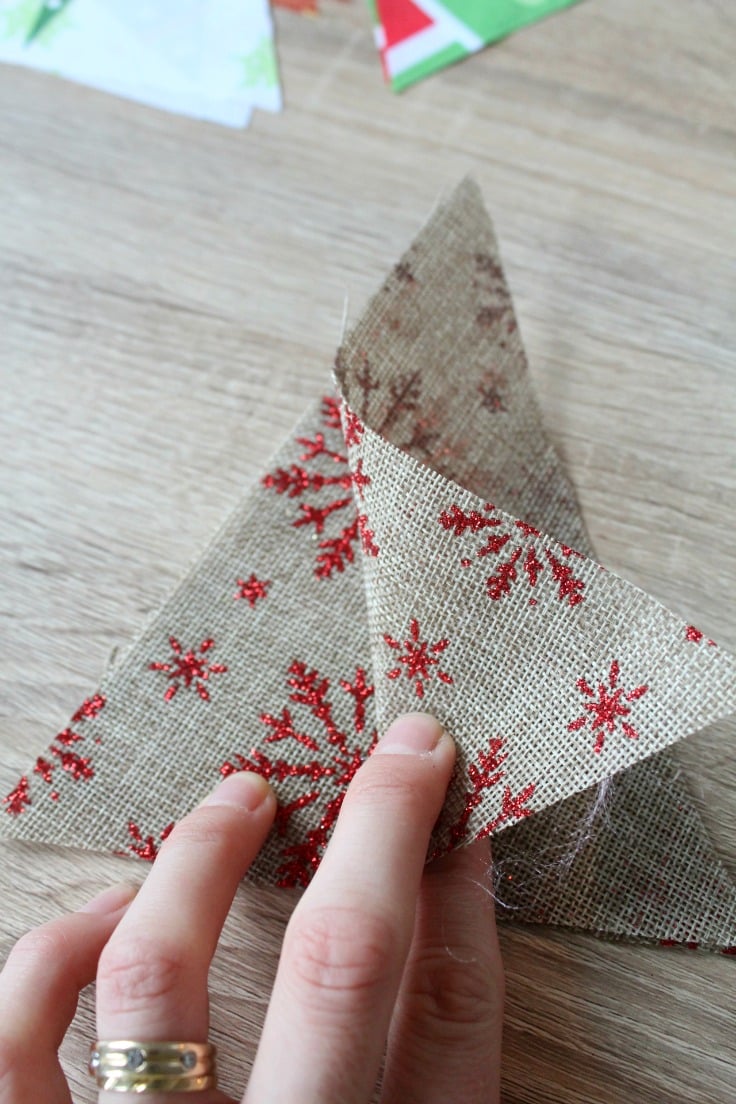 Trim excess fabric at the tip.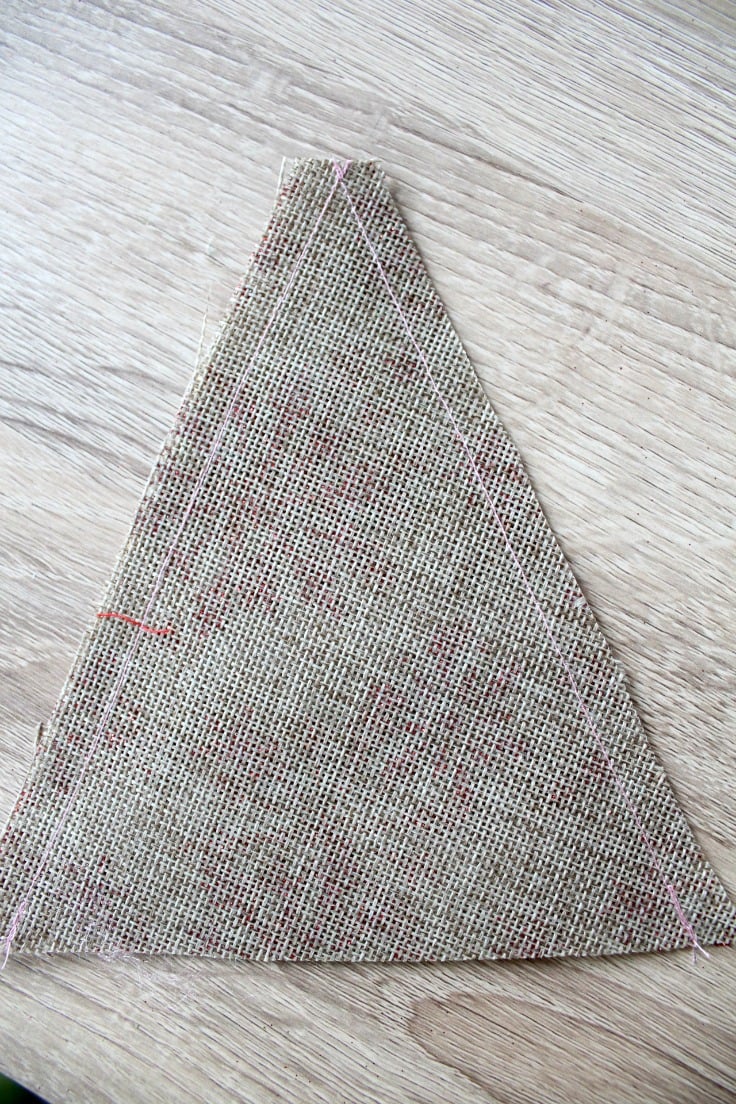 Turn the triangle right side out and using a pointy tool (but not too sharp) push the tip of the triangle (I used a crayon)
Do as many triangles as you like then press them all.
Trim the excess fabric sticking out.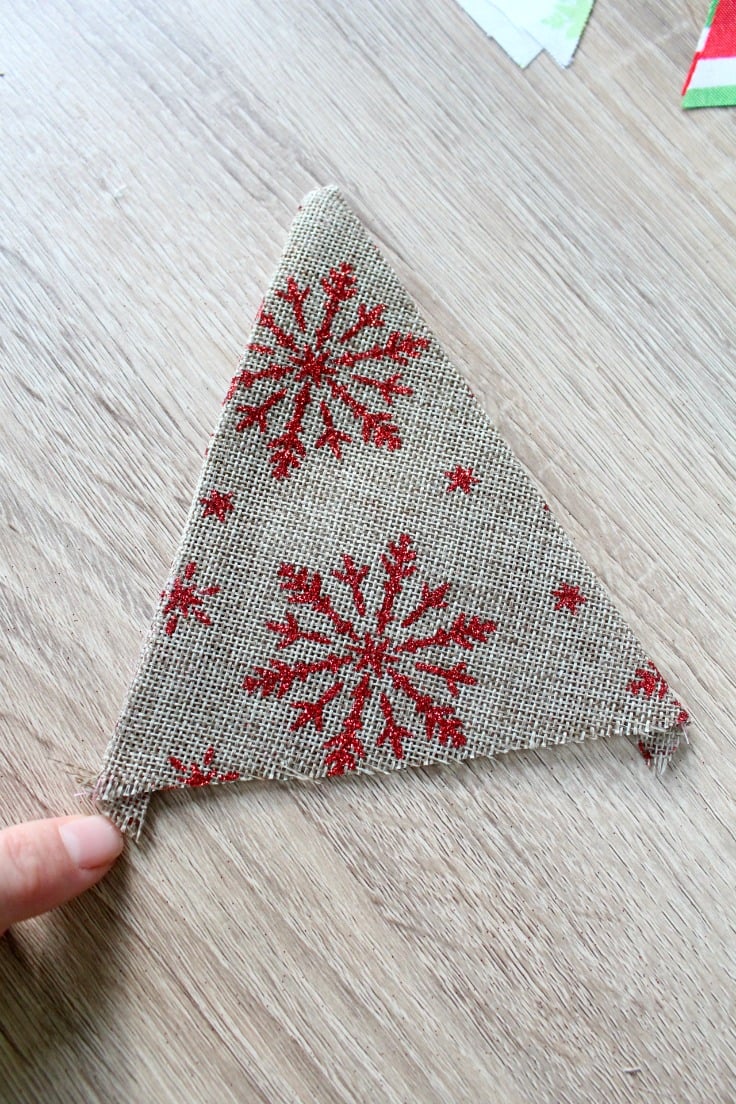 Time to attach the triangles to the ribbon. Put the 2 ribbon strips right side together and sew down on one side, as close to the edge as possible.
Open up the ribbon casing and arrange your fabric triangles as you like.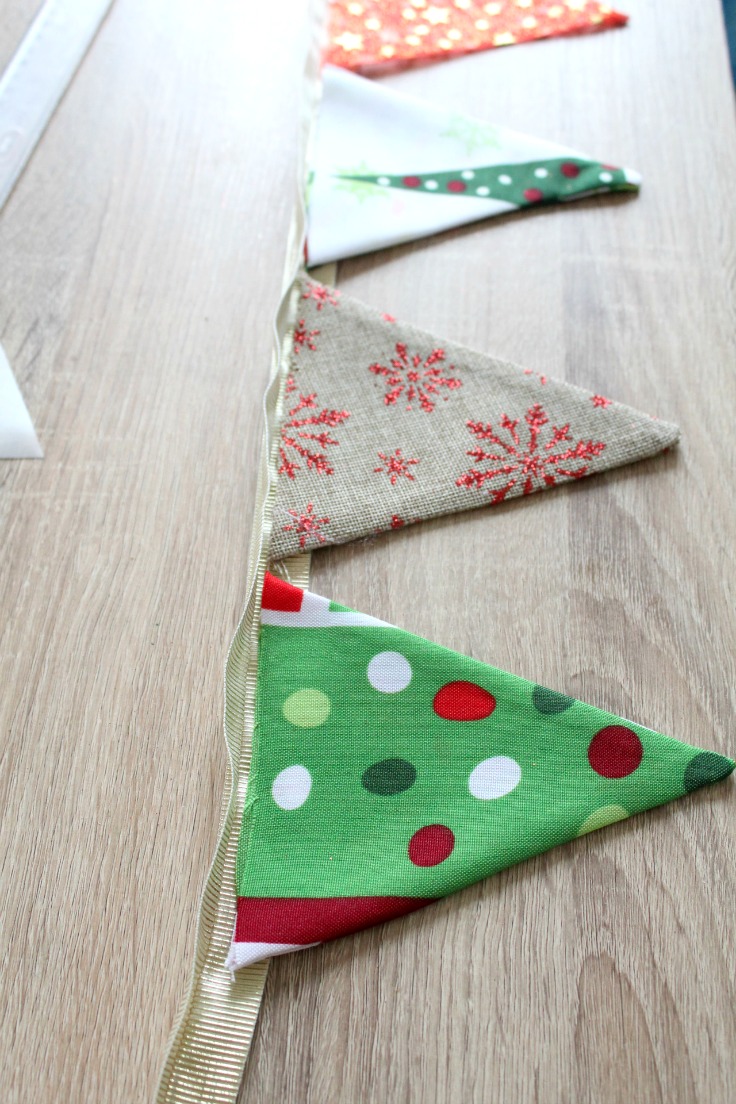 Close the ribbon casing and pin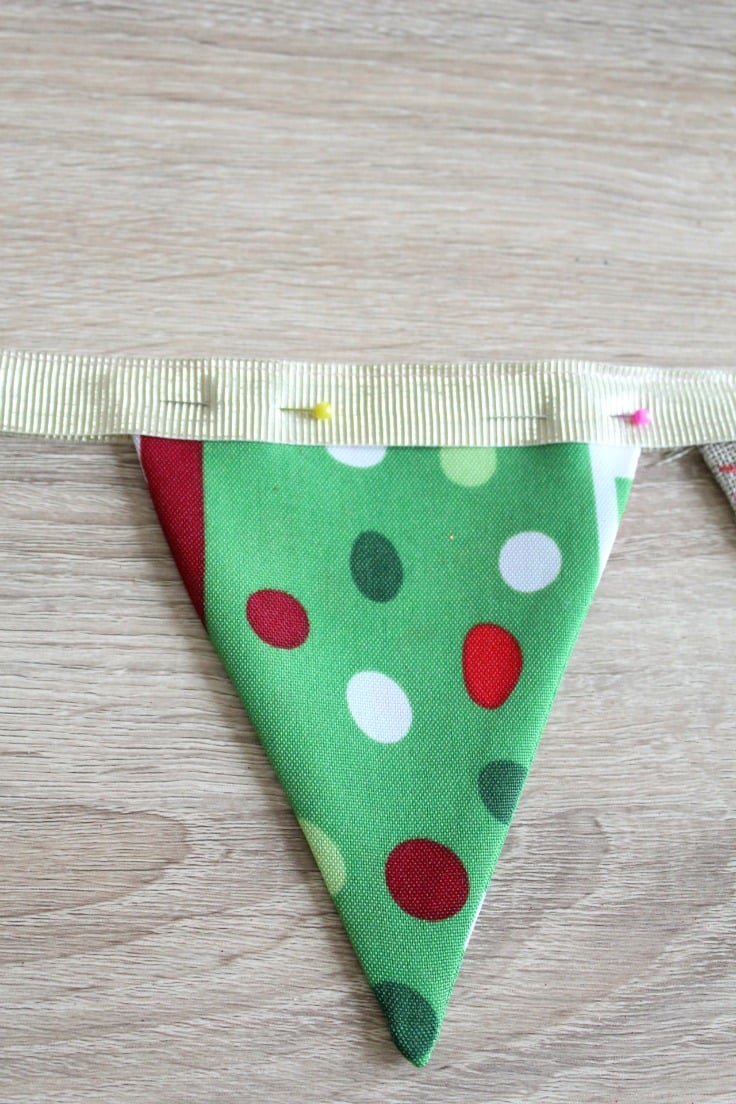 Sew down as close to the the edge as possible.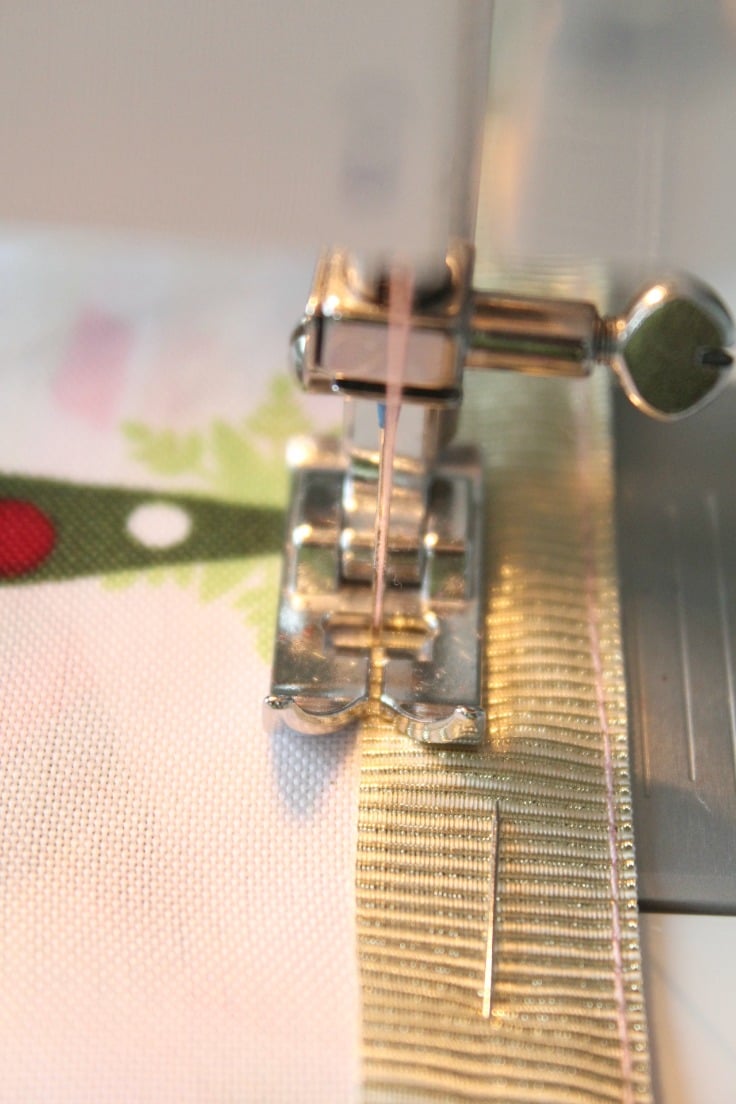 Press again and hang on a wall, your Christmas tree or your fence.
Now that you know how to make your own bunting, you'll probably want to keep making these cuties over and over again!
Pin to save for later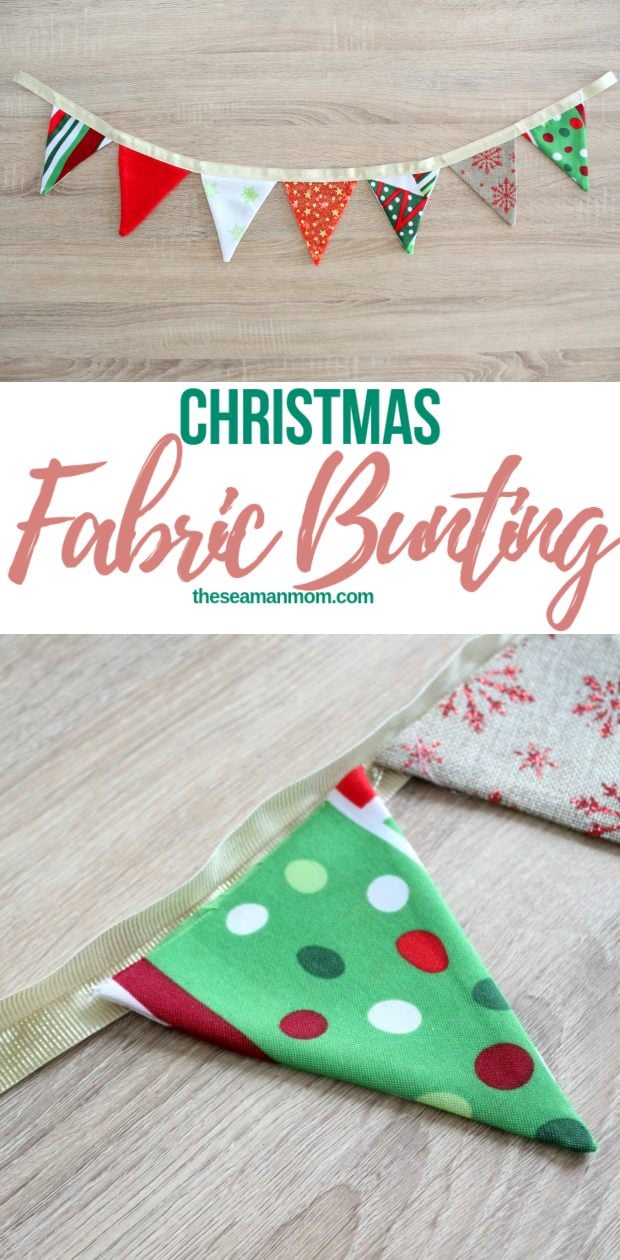 Similar posts you might like:
Most Popular Sewing articles