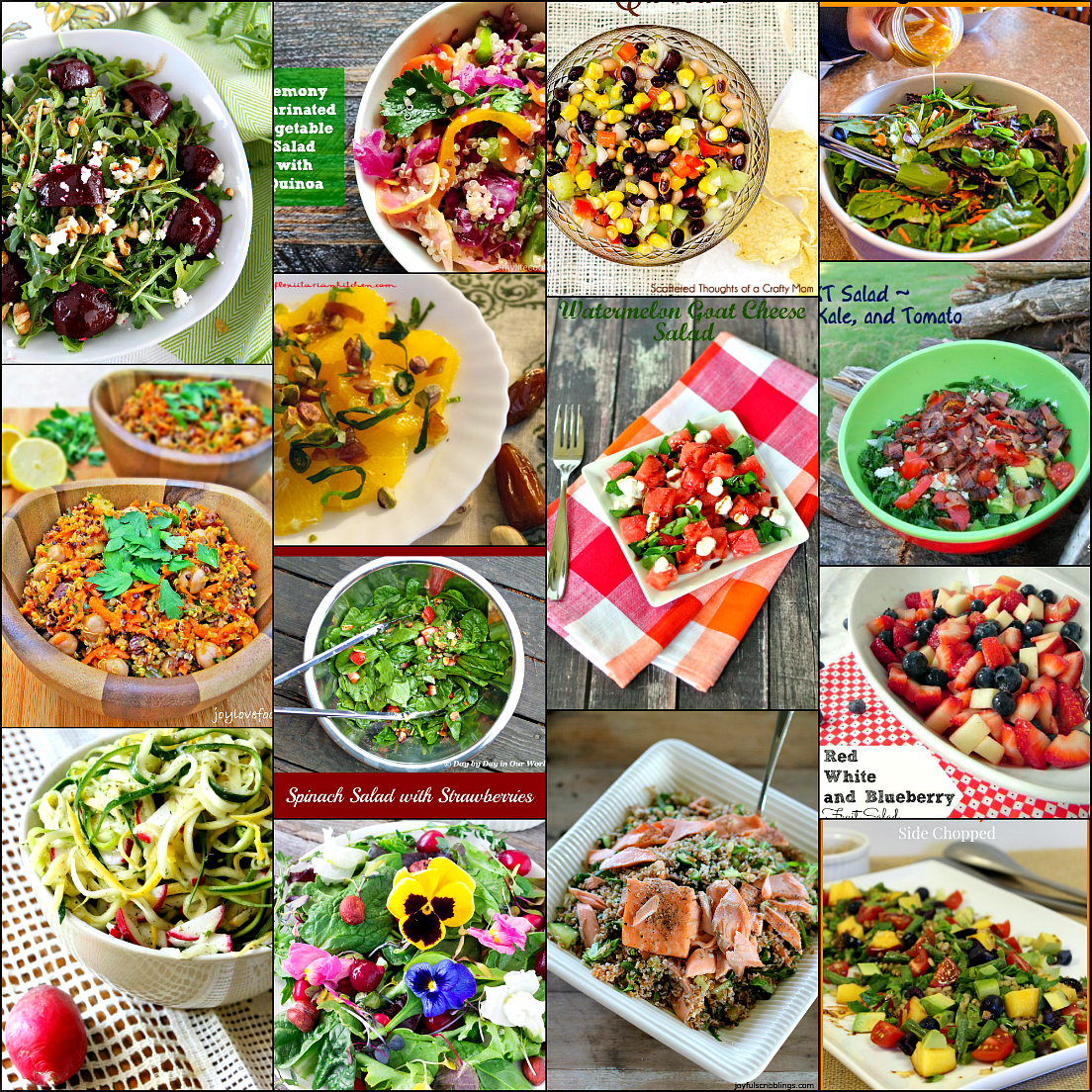 Light tasty summer salads recipes
As the temperatures get higher every day, I feel like eating lighter meals; most of the time no meat ones are my favorite. I find it hard to fulfill my need for spicy food too so I may need to put that aside for a while and resort to some light tasty summer salads instead.
It's a good thing I love salads, I have one almost every day with my favorites being this Roasted carrots and Baby Spinach salad with Chickpeas, Feta and Pistachios and the Nectarine and cucumber salad with honey mustard sauce, both perfect at summer time. I like to serve these light tasty summer salads as they are or to pair the Nectarine cucumber one with some cottage cheese and whole wheat toast.
So I've been looking for some great light tasty summer salads recipes to make this summer and I found some I think you will enjoy. These are quick and easy to make, require no cooking and are the perfect way to enjoy the produce in season now. With so much healthy goodness around this season you should just ditch the supermarket pre-made salads and get stuck into these fresh and healthy summer salads.
14 Light tasty summer salads