Nutella lava cake in a cup is a perfect, decadent dessert! An easy and quick recipe that makes one cake with a warm, oozy lava center.
Nutella Lava Cake in a cup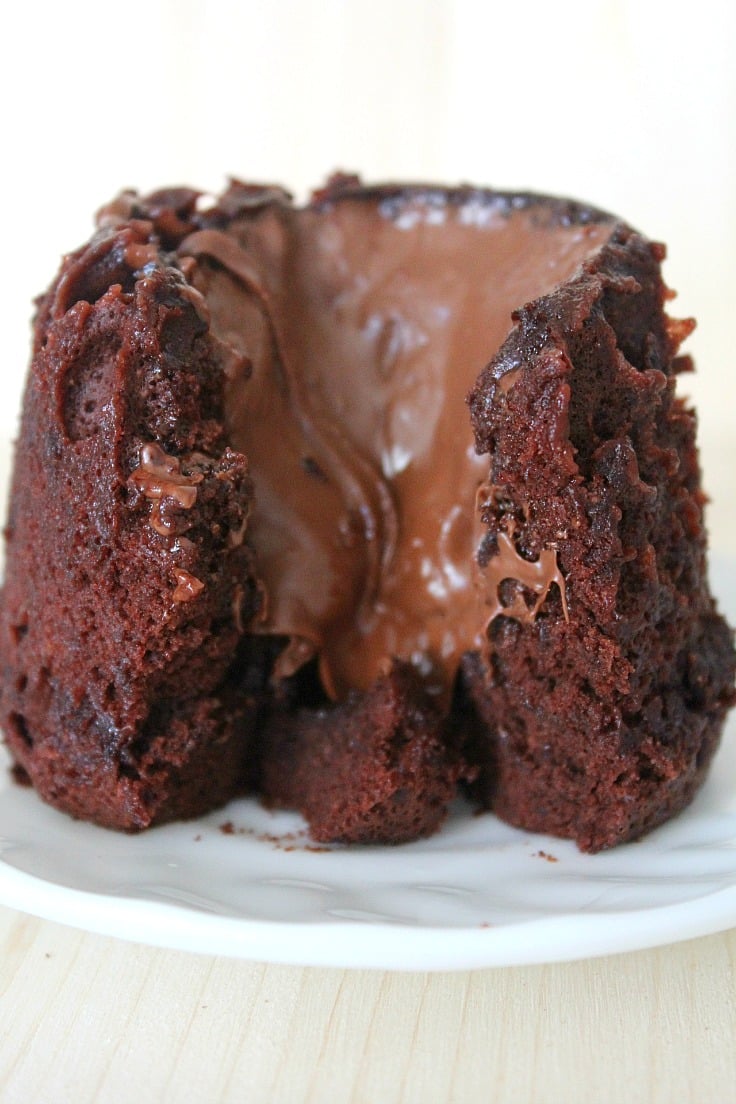 Guys, I have something incredibly delicious for you! If you are a big Nutella fan as myself you'll find that this recipe is just like a little sweet piece of heaven! If you want a rich chocolate dessert but don't want to deal with the hassle of baking something time consuming, this Nutella lava cake in a cup, oozing with creamy chocolate is a real lifesaver! This will soon become your most favorite dessert ever, because this impressive dessert delivers so much tastiness in just a blink of an eye. And it only takes 5 minutes to make (3 if you are as anxious as I was to start gulping this down)!
This recipe was born out of my deep love for brownies and Nutella and I've published it first at This Silly Girl's Kitchen. I'm a big fan of both Nutella and brownies and although I'm ashamed to admit it, I indulge in both pretty often. I bake a lot of other goodies lately, but I somehow manage to keep going back to my "first love", brownies and Nutella.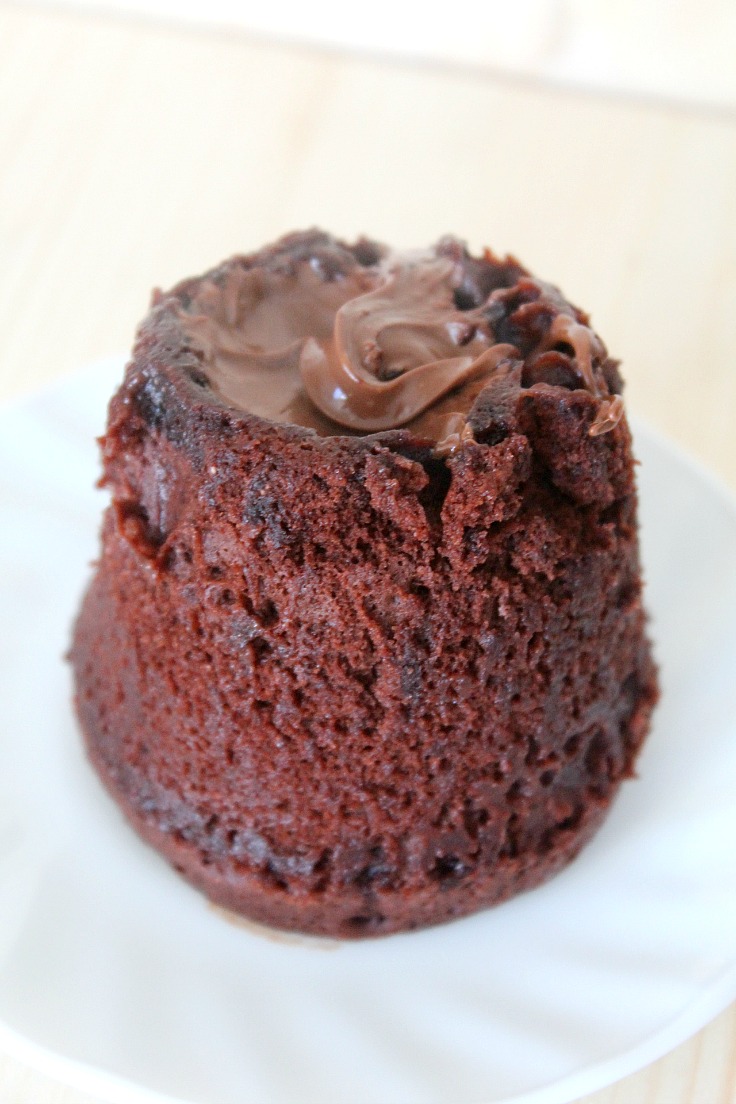 A while ago I made a recipe for Microwaved Brownies, out of my need to have a quick fix for my sweet tooth, something that took little to no time and wasn't going to add lots of calories to my hips because it was meant to be a single serving thingy. Brownies are so easy and quick to make, there's no way you could mess things up with a brownie recipe. So I thought I should base this Nutella lava cake in a cup on the original Microwaved Brownies, slightly change the ingredients and add a generous scoop of Nutella.
I of course had to serve this delicious cake with some whipped cream and a scoop of vanilla ice cream because everyone knows this is the best combo ever. It was madness! Pure sinful, gooey, fluffy heaven! The photography does not do any justice to this incredibly simple yet decadent tasting dessert.