Nutella Peanut Butter Breakfast sandwich recipe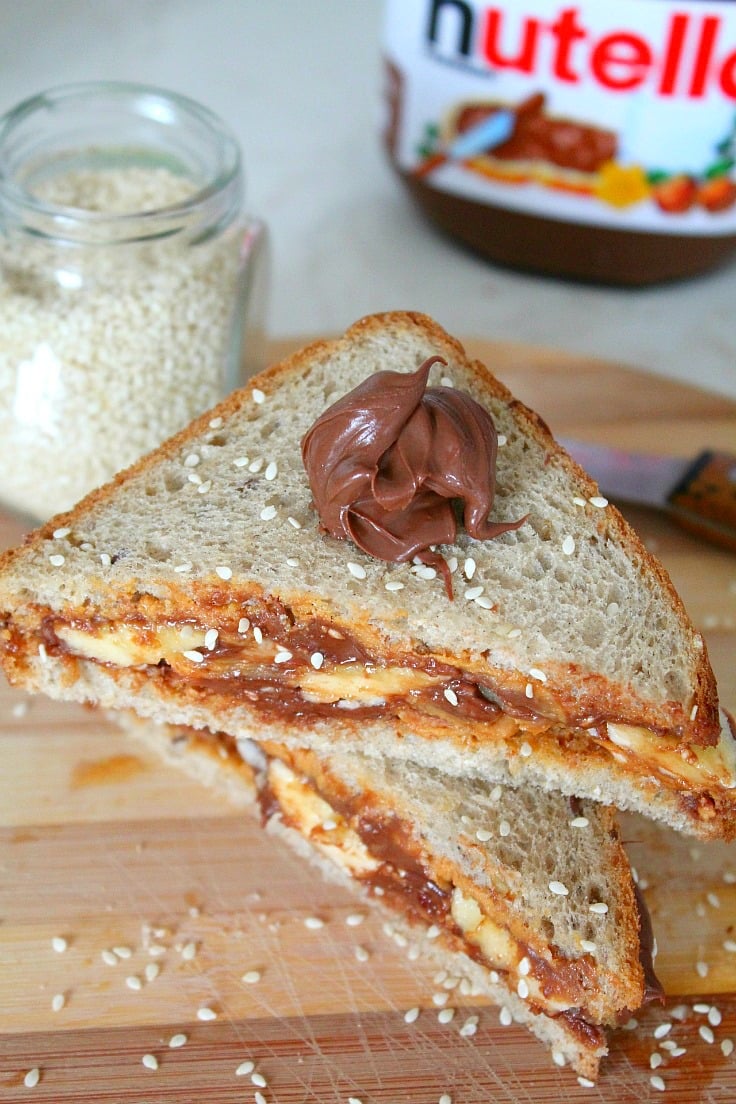 Ingredients:
Nutella
2 slices whole wheat bread with mixed seeds
1/2 large banana
organic sesame seeds (which I store in these awesome Ikea Glass Spice Jars that I simply adore! I've purchased about 6 sets of 4 to store all of my herbs and spices!)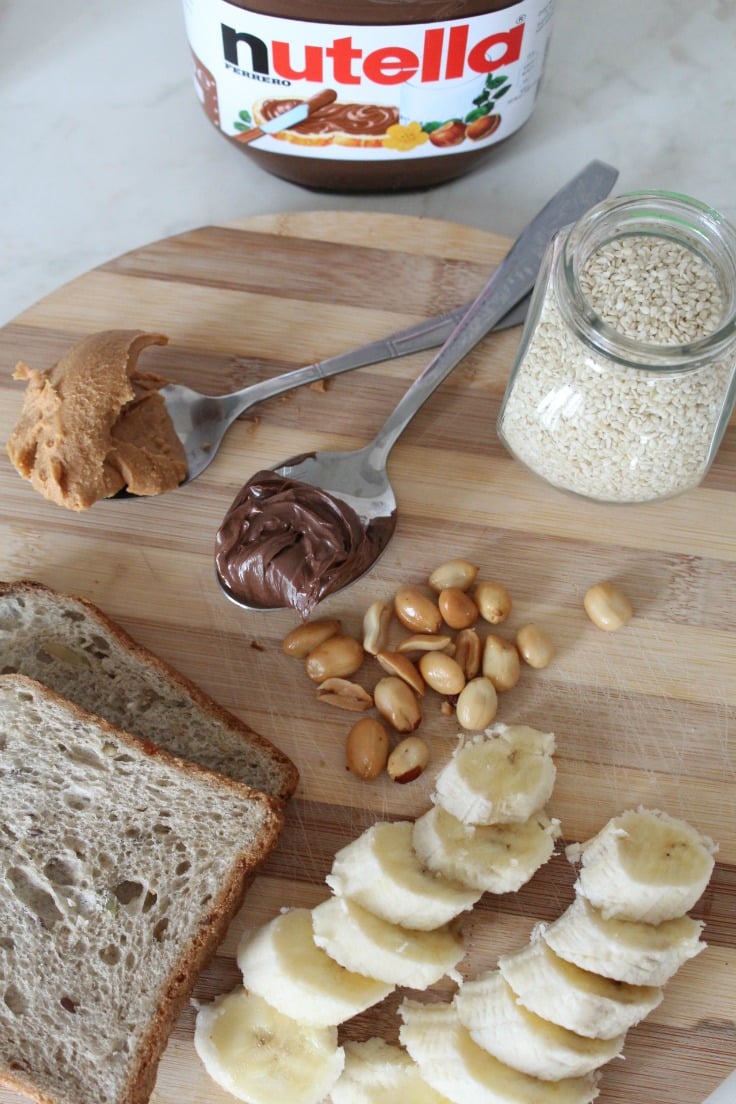 Directions:
On each slice of bread spread a layer of peanut butter and a layer of Nutella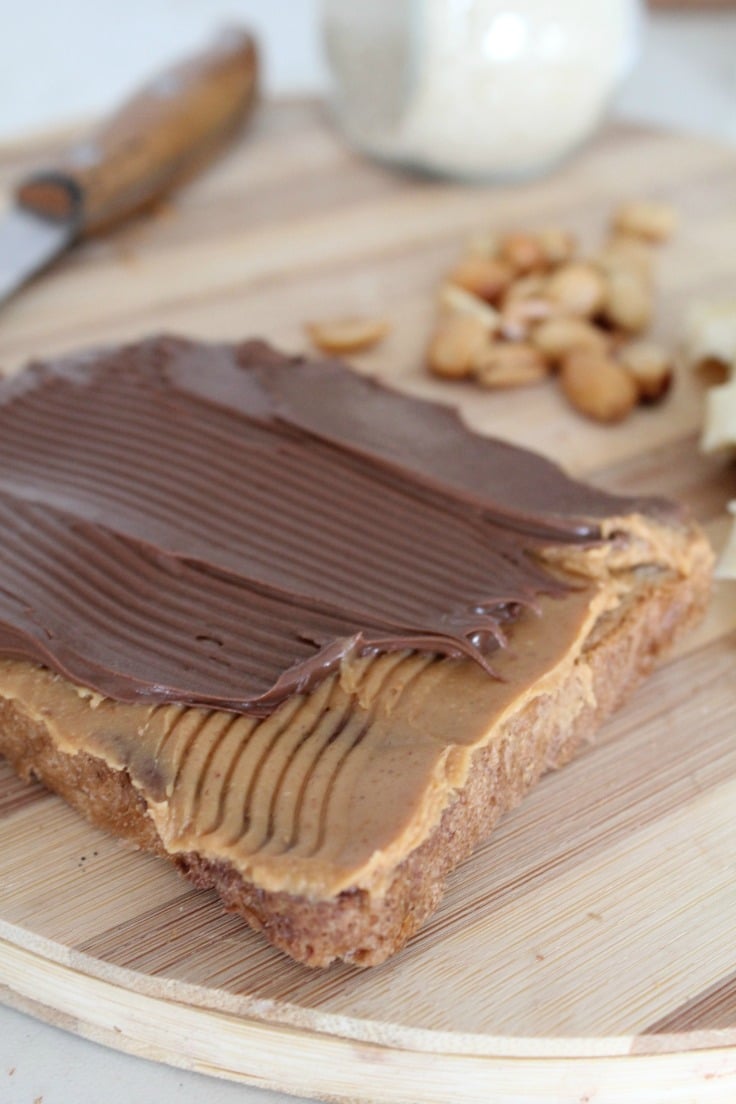 Sprinkle sesame seeds on both sides and peanuts on one side.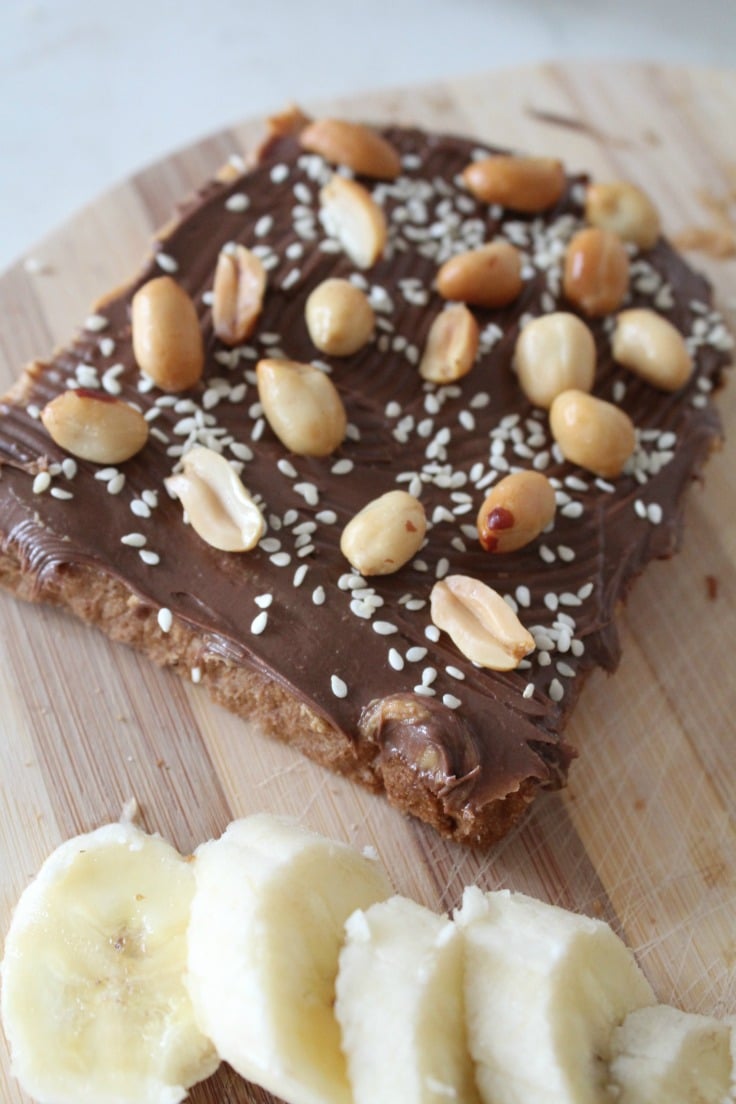 Slice banana and add the slices on one side only, over the peanuts.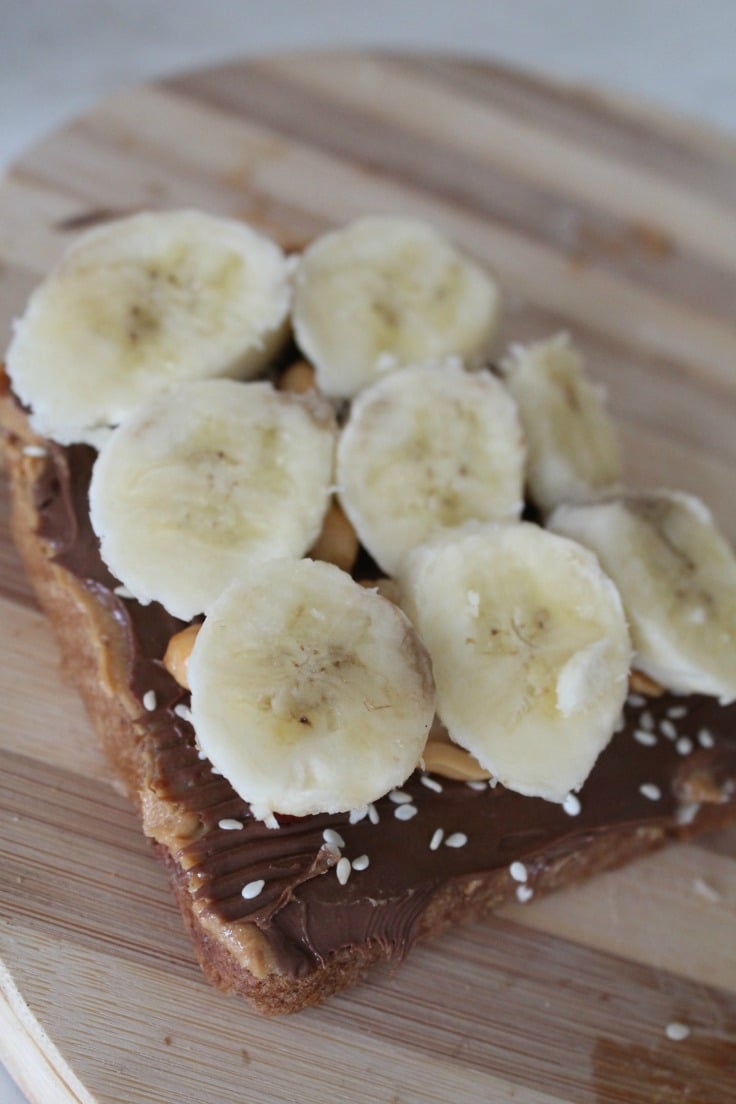 Close the sandwich.
Optional – grill on both sides in some butter, until slightly golden (I didn't, I thought it's going to make the sandwich taste too heavy)
Peanut butter Nutella breakfast sandwich
Ingredients
Nutella
Creamy Peanut Butter
2 slices whole wheat bread with mixed seeds
1/2 large banana
lightly salted peanuts
organic sesame seeds
Instructions
On each slice of bread spread a layer of peanut butter and a layer of Nutella
Sprinkle sesame seeds on both sides and peanuts on one side.
Slice banana and add the slices on one side only.
Close the sandwich.
Optional - grill on both sides in some butter, until slightly golden (I didn't, I thought it's going to make the sandwich taste too heavy)
https://theseamanmom.com/nutella-peanut-butter-breakfast/