Perfect for any gatherings, parties or barbecues, these pizza baked potatoes are loaded with pepperoni, mushrooms, peppers and cheesy goodness!
Stuffed Baked Potato Recipe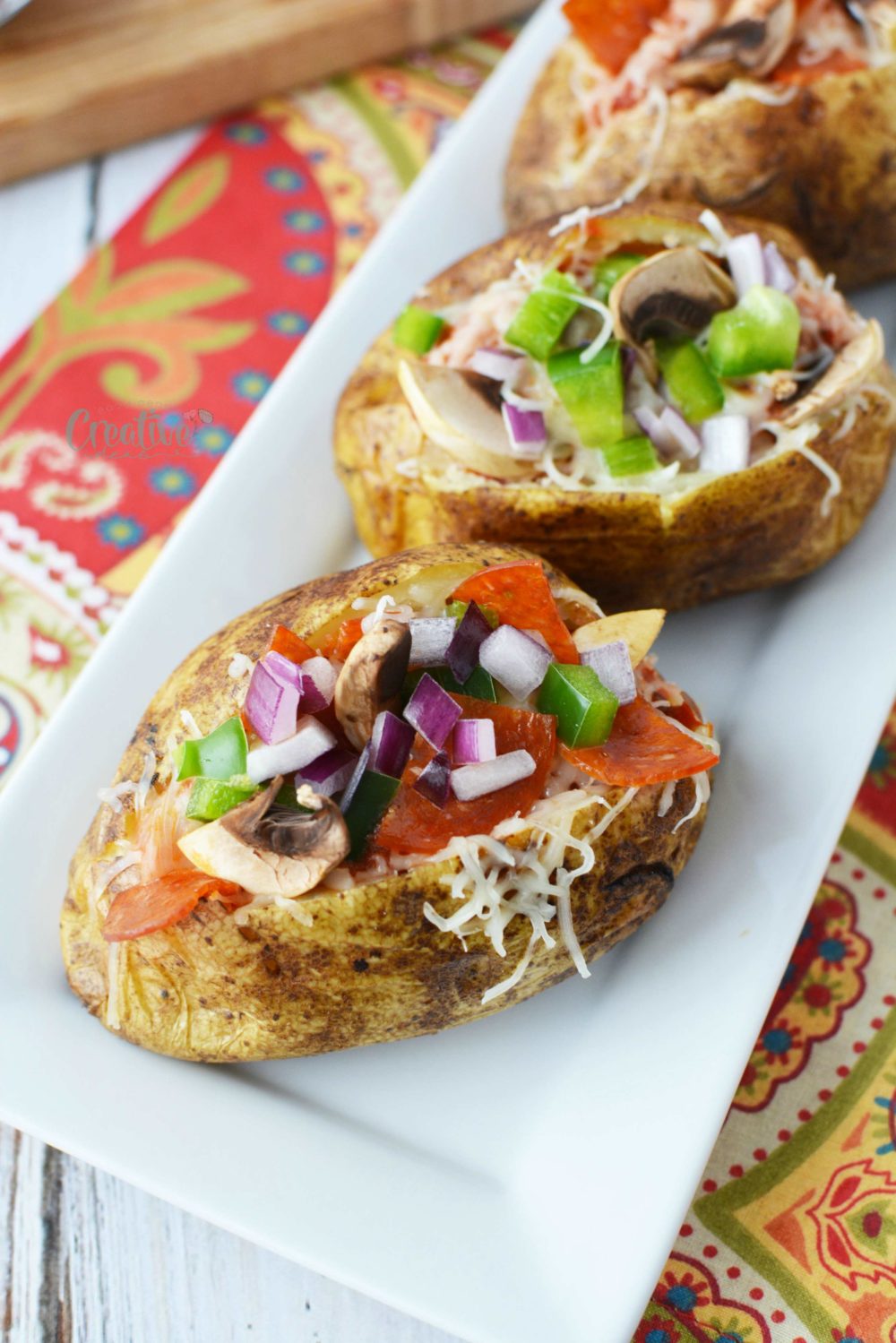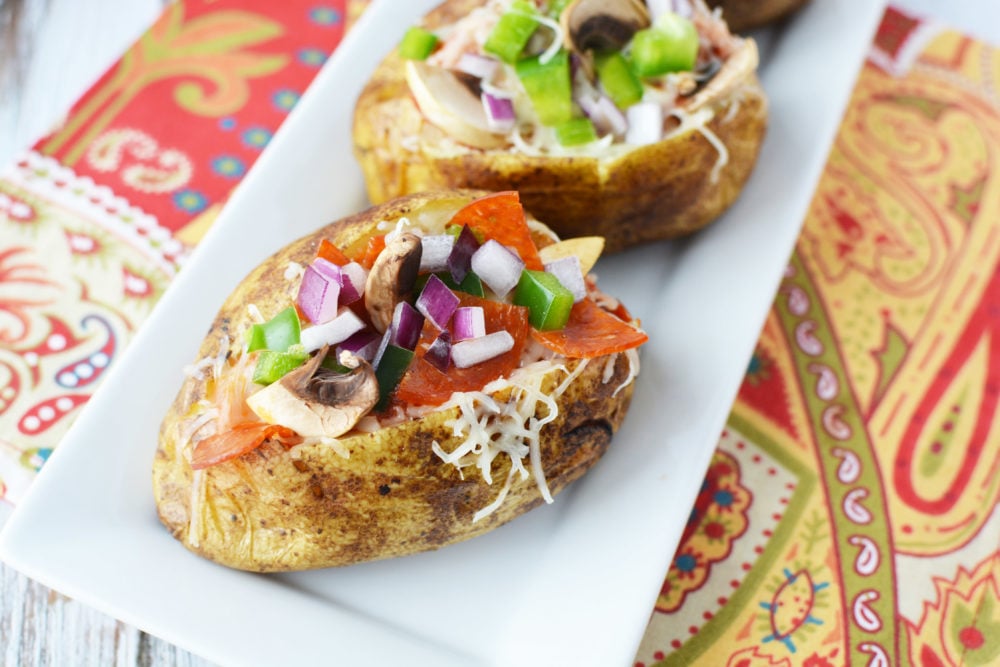 I must say I've never had a pizza stuffed baked potatoes before and they were really, really good! Lip-smacking good I would add! What I love about these stuffed baked potatoes is that you can customize the recipe to anyone's taste and even make it completely vegetarian!

SEE MY MOST RECENT VIDEOS HERE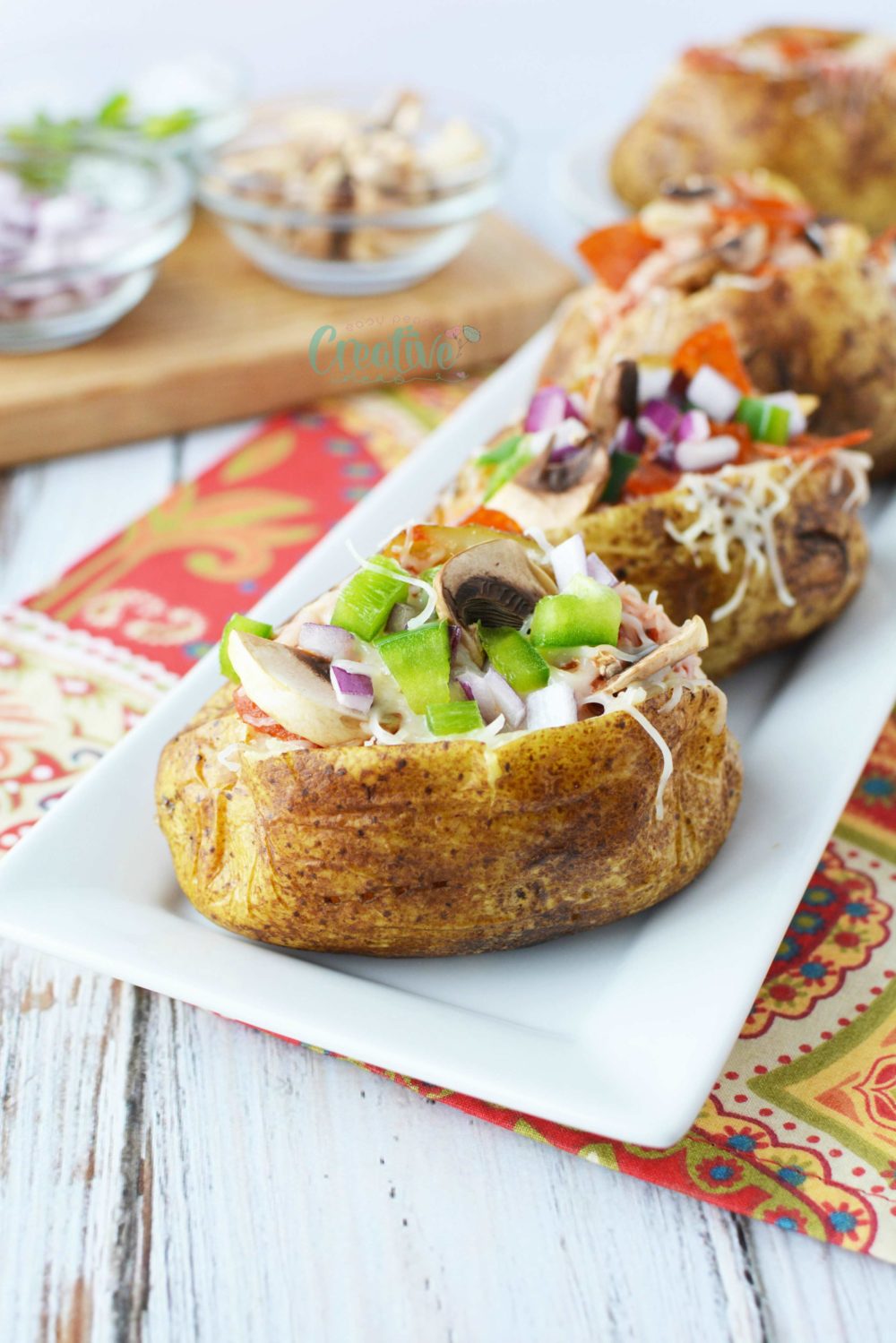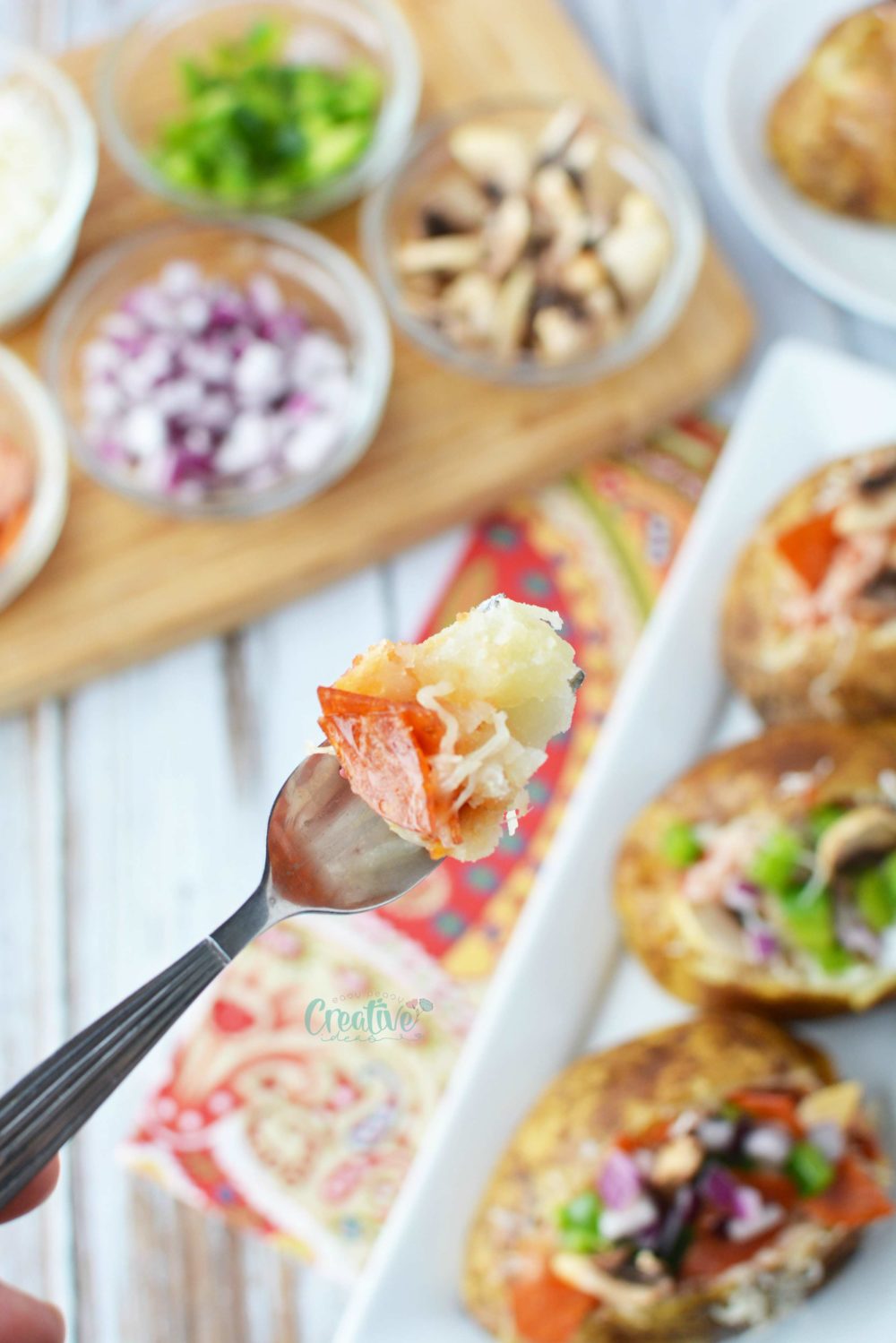 These pizza baked potatoes are not only fun to make but super easy too. These work great as appetizers, a side dish or even a meal in itself. Versatile, filling and full of amazing flavors, these twice baked stuffed potatoes would make a great addition to Super Bowl parties, family gatherings, potlucks and barbecues. But you can easily serve these pepperoni stuffed potatoes at dinner or at pizza nights.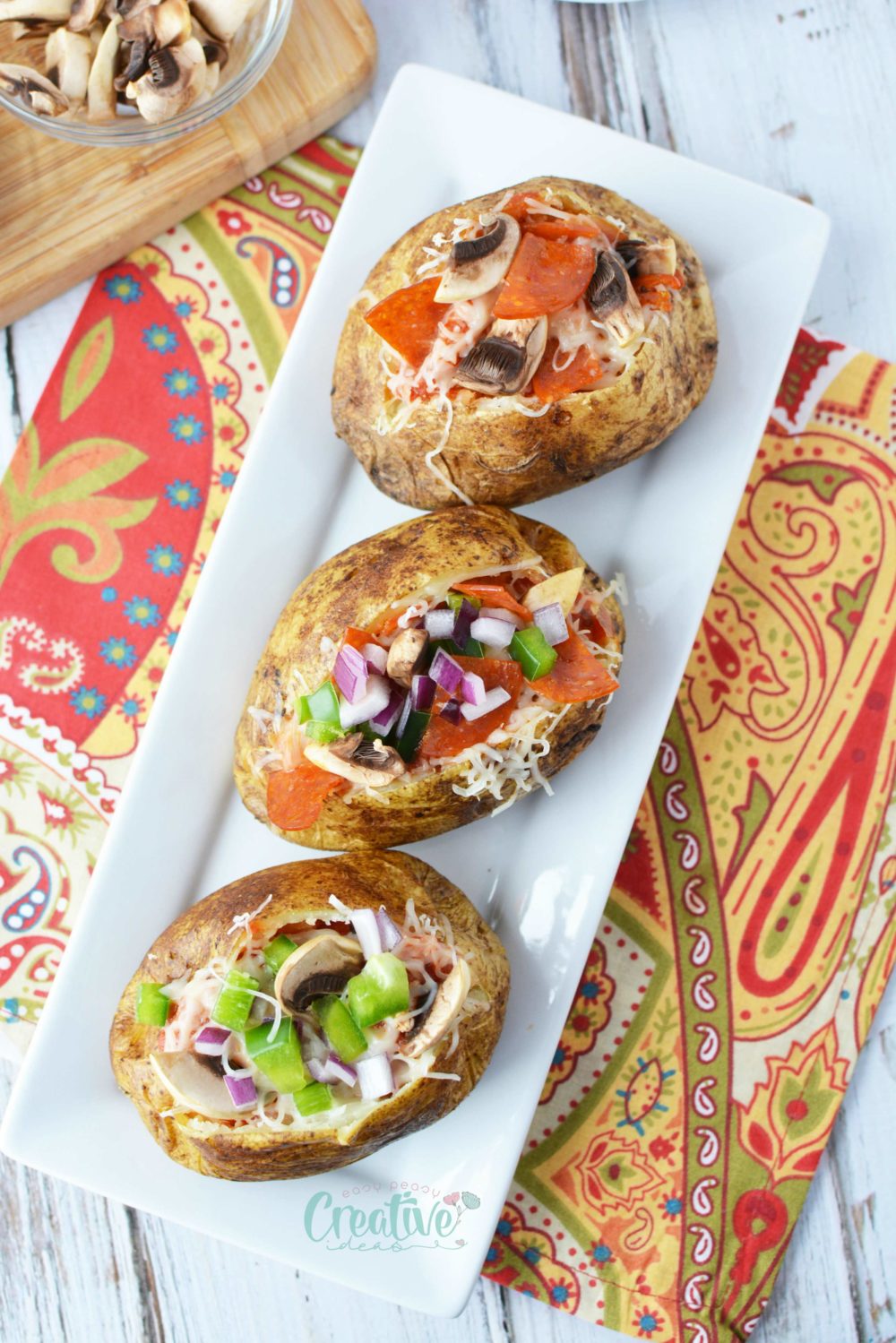 The ingredient amounts below are for 4 baked potatoes. Obviously you will need to make adjustments if you decide to make more potatoes.