Article may contain Amazon & affiliate links. As an Amazon Associate I earn from qualifying purchases at no additional cost to you.
While famous for its expensive sights, there are a few things to do in Stockholm that are worth every penny. Here are just a few of Stockholm's gorgeous highlights.
Things to do in Stockholm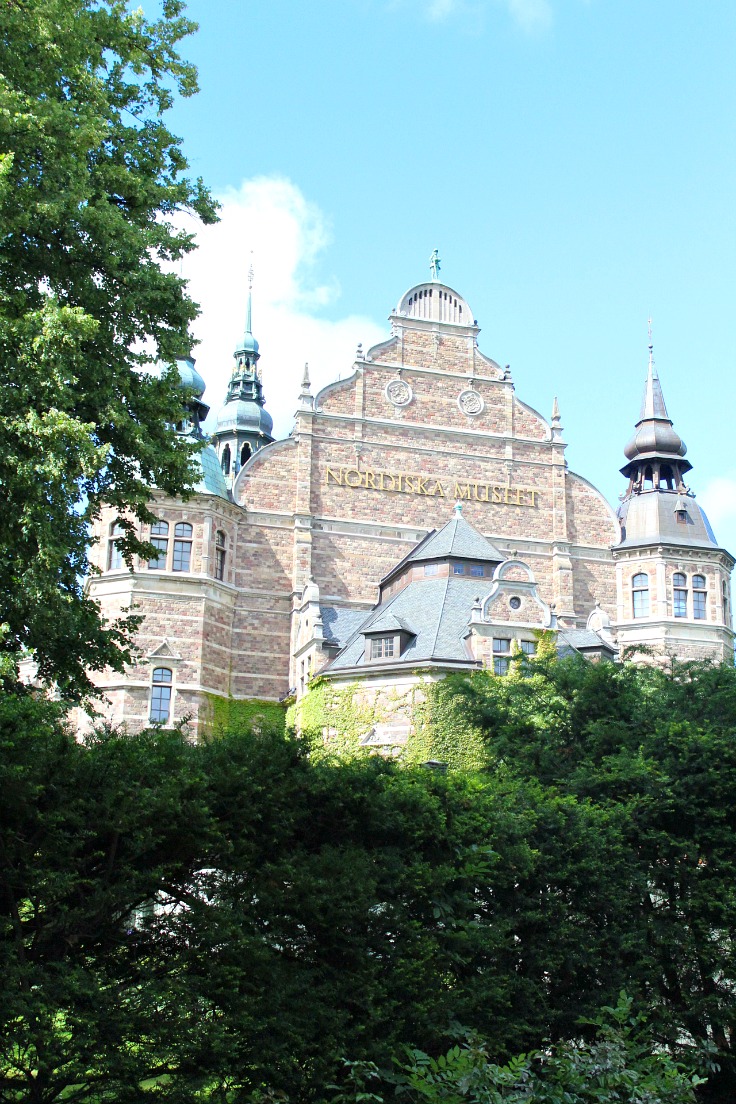 Sweden is an amazing place to travel in terms of history, art and nature to name just a few! Sweden is also a very kid friendly country all around so if you have kids and a budget set aside for traveling, this is a great place to start.
Stockholm is by far the most popular area in Sweden and most visitors end up traveling to Sweden just to see this beautiful, friendly city. Stockholm is the place where modernity meets ancientness in a beautiful, harmonious and tasteful blend. Vibrant nightclubs and the modern architecture of restaurants and hotels make a stylish contrast next to the "Venice of North's" picturesque peninsulas (as Stockholm is often called).
With so many must see highlights, Stockholm is a place where you would want to spend a few good days, enjoying its history as well as its entertaining side. We've been lucky enough to stop by for more than once and we had plenty of time to visit some of the most famous points of interest in Stockholm as well as entertain our 4 years old daughter. Traveling by sea, on a cruise ship that stops in this dreamy place for more than just a few hours is the best way to travel, in my opinion.
Stockholm is a wonderful place to have fun with kids but also offers great opportunity to educate them too and that's going to be the subject of a future article.
For now here, in this article, I'll recommend some of the things to do in Stockholm, with or without kids, based on the sights we've managed to visit or pass by during our 2 months cruise vacation.
If you spend more than one day in Stockholm, I highly recommend taking the Hop on – Hop off bus, booking a 48 hr ticket. I found it the cheapest and most convenient way to visit Stockholm's points of interest. There are 2 bus lines, the green and the red and while they have slightly different itineraries, they both stop by the same places. They both offer a great deal of information in terms of schedule, itinerary, means of traveling around the city etc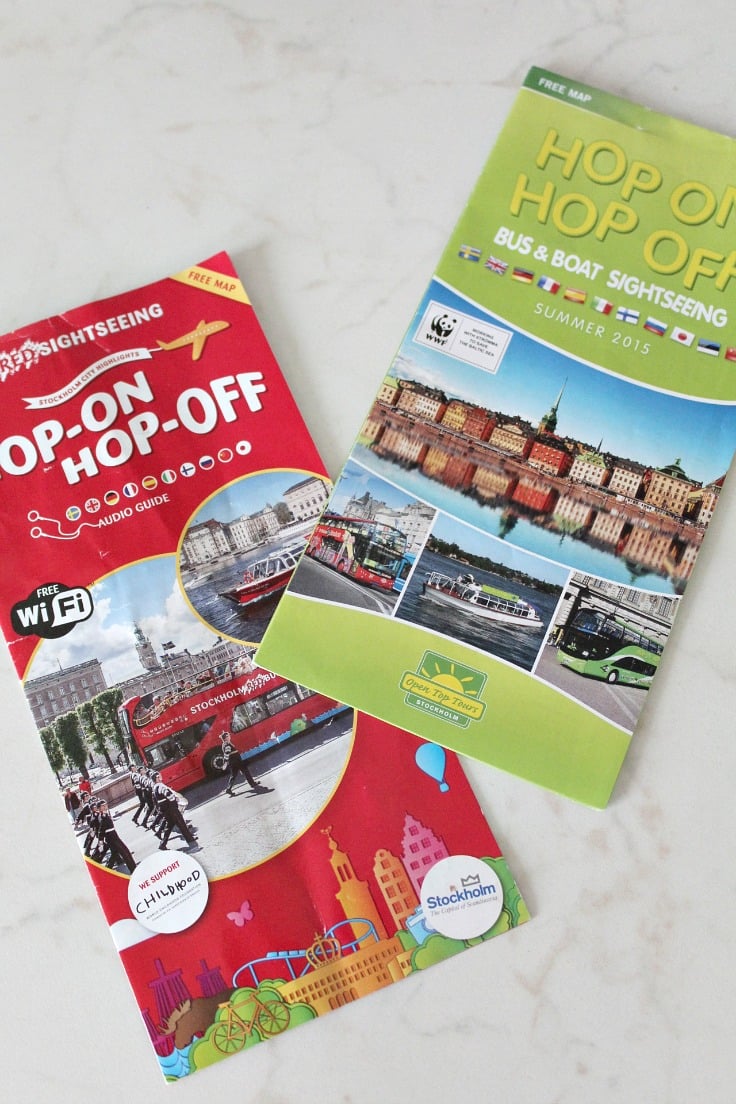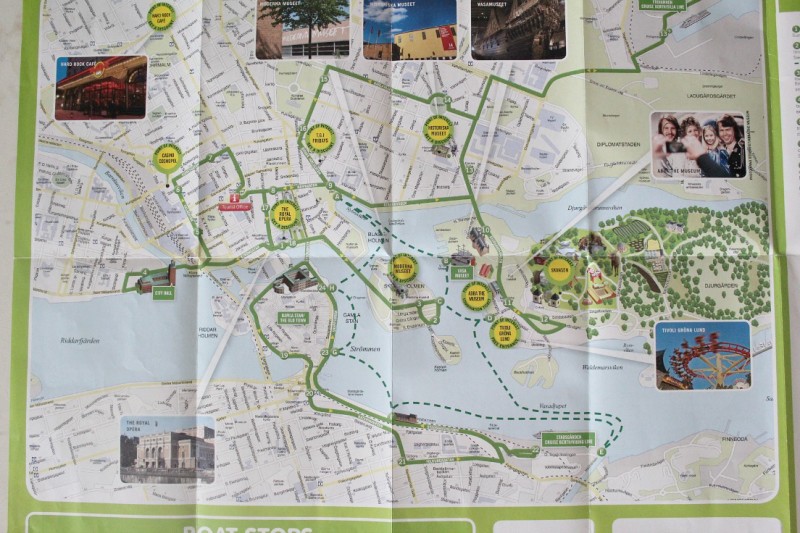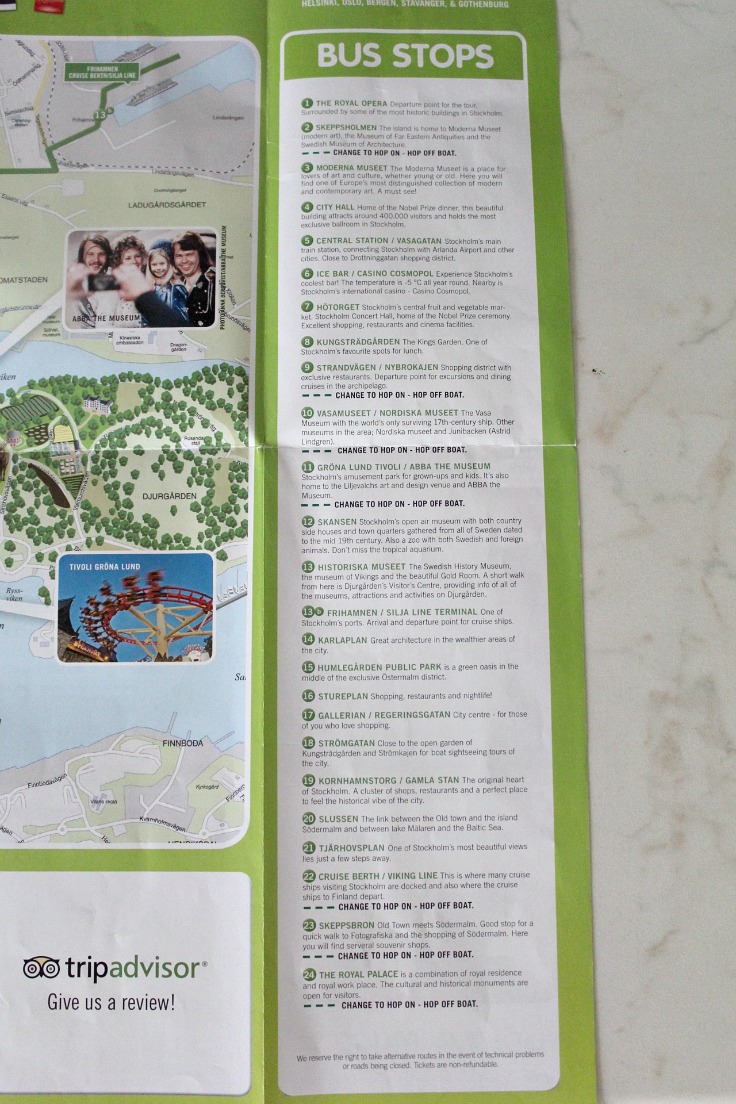 Check both and see which one fits better your itinerary and points of interest you've planned to see. Make a list with all the places you'd love to visit for the time spent in Stockholm as I doubt you will have time to visit all of these places highlighted below in a couple of days; I think you'd need 3 to 5 days to see them all. And if you are unlucky to catch bad weather, your plans will be slowed even more.
You can also take the water ferry or rent a bike and spend the savings on museums and amusement parks.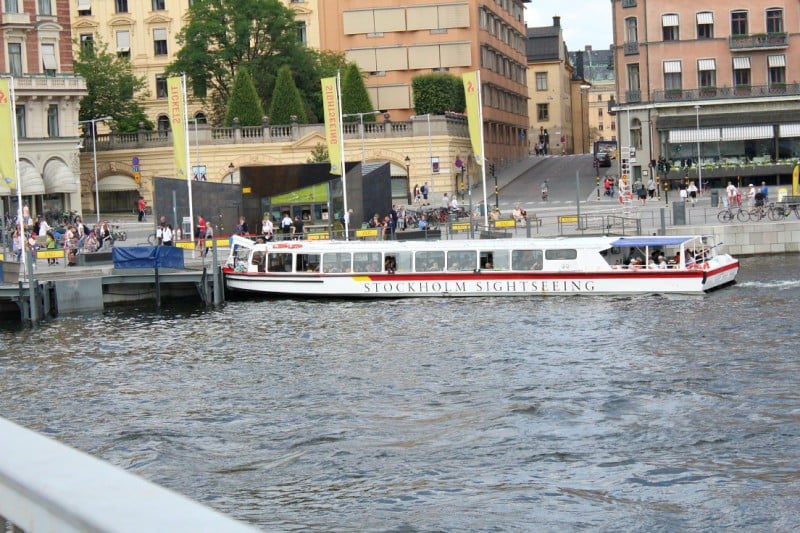 No matter your choice here are a few things to do in Stockholm:
Visit the Old Town (Gamla Stan), one of the largest and best preserved medieval city centers in Europe, and one of the foremost attractions in Stockholm. Plenty of shops, cafes and restaurants make the area always looking cheerful and friendly. Located in Stockholm's oldest and cosiest district, here you'll find a few great highlights of the old days, like the Royal palace, the official residence of the Swedish monarchy.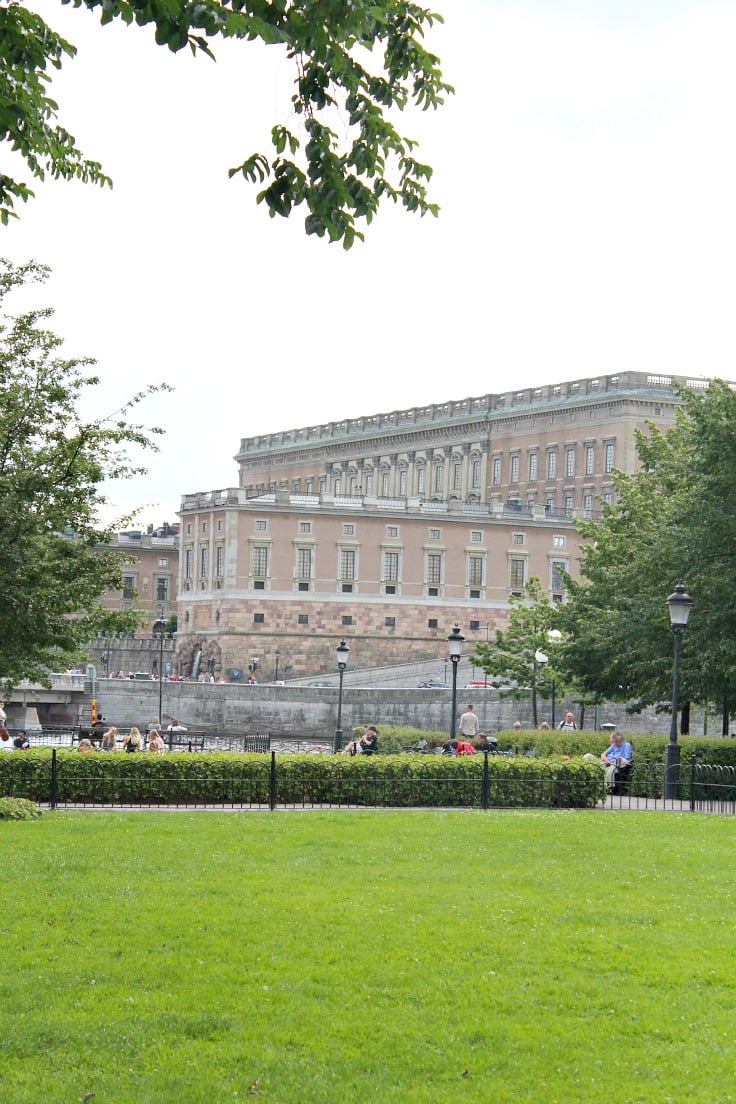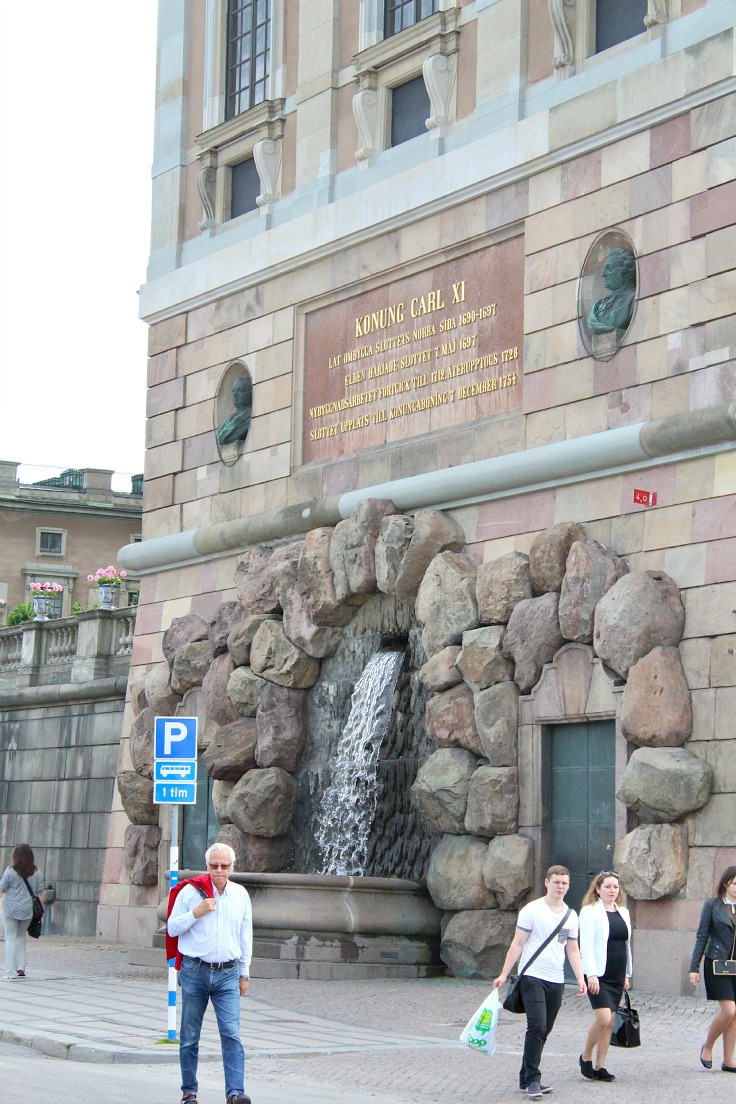 or the Riksdang – Swedish Parliament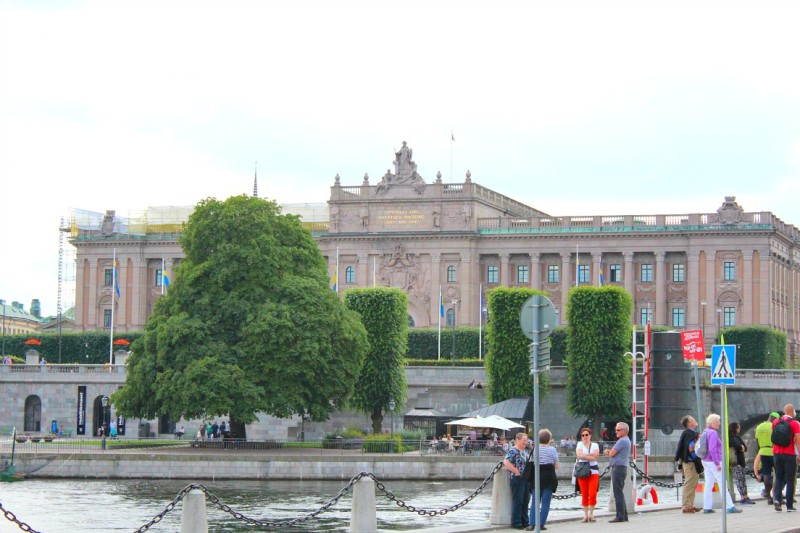 Or the National Museum with its impressive art collection (about half a million drawings from the Middle Ages to 1900 and a Rembrandt collection as well as collection of porcelain, paintings, sculptures etc).
Opera can also be found in the Old Town (not pictured as I lost some of the photos, opera included; sigh)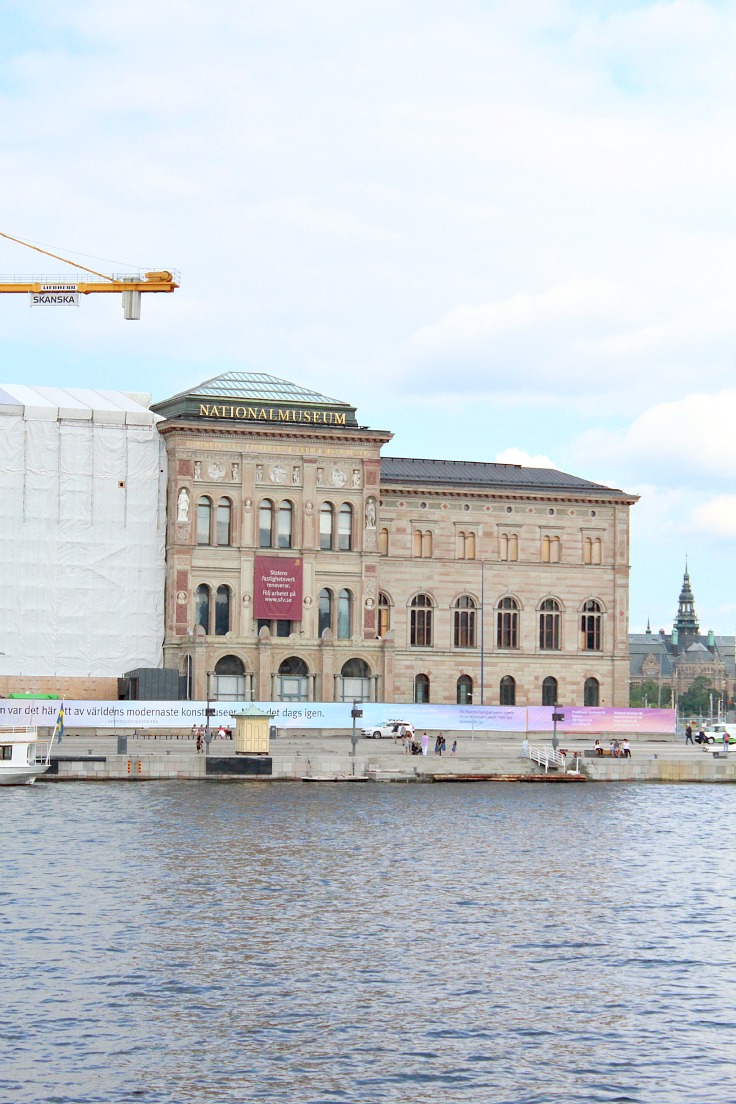 Very close to the Old Town and Royal Palace is the Humlegarden park. Just steps from the busy roads in central Stockholm, the park is a breath of fresh air.This is a great place to stop by if you have kids but even if you travel alone, it's a nice place to spend a few minutes, relaxing, enjoying the nature while recharging your batteries. The park is a popular recreational area for locals, hosting a small soccer ground, skateboard ramp, children's playground and lawns. People are actually sunbathing here. Half naked! In the park! Gotta love the laid back spirit of this country!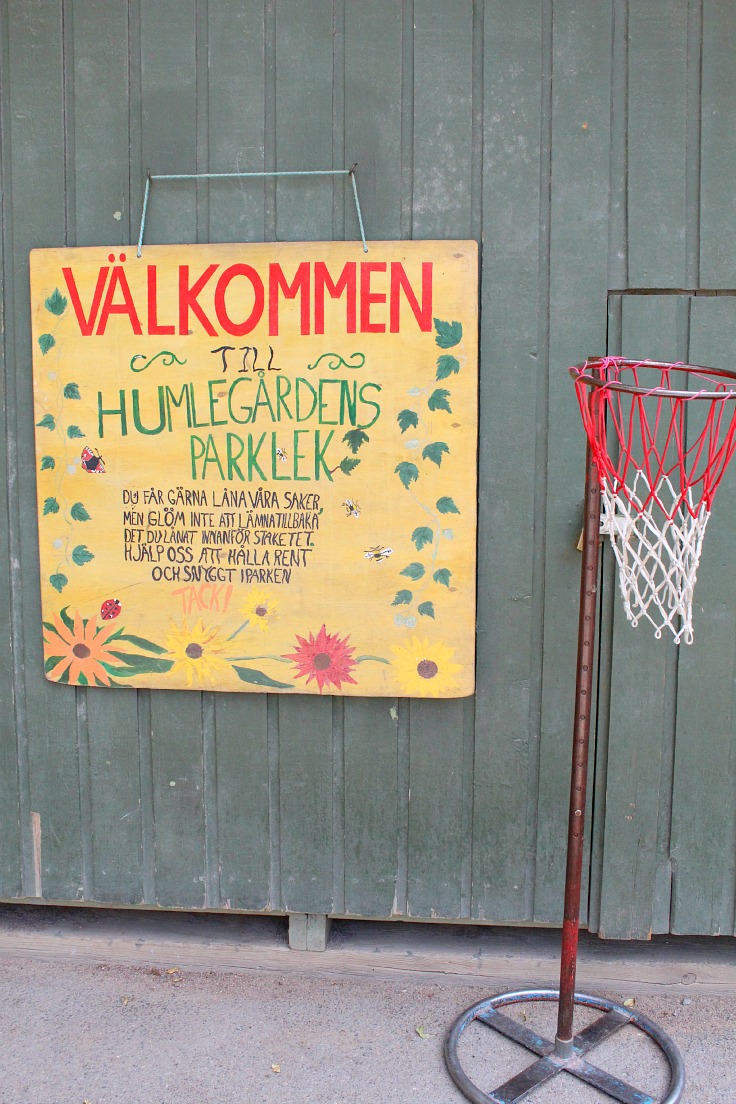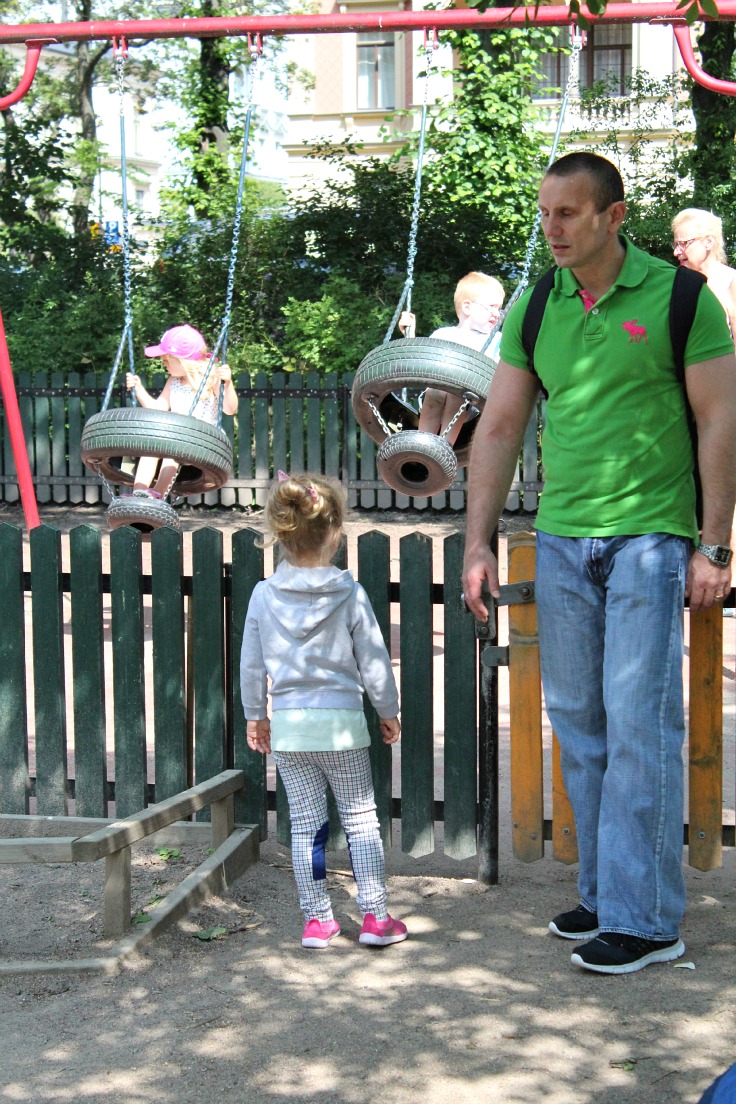 Get an insight into how Swedish people lived once upon a time by visiting the Skansen Museum (which is more of an open air Village Museum). This is a huge park where you'll get to see some of the North European fauna and lots of old buildings like barns, windmills, an old school and a bank etc You'll also have the opportunity to relax in a few small secluded areas or have fun with kids at a playground, or by riding a car or you can just enjoy the open air shows. If you're hungry and need to take a bite, there are lots of kiosks where you can pick up a variety of foods from hamburgers, to fruit or pastry and ice cream and even venison if you feel like treating your taste buds to something fancy. I'll come back with more details and photos about the Skansen Museum in a future post so be sure to check back.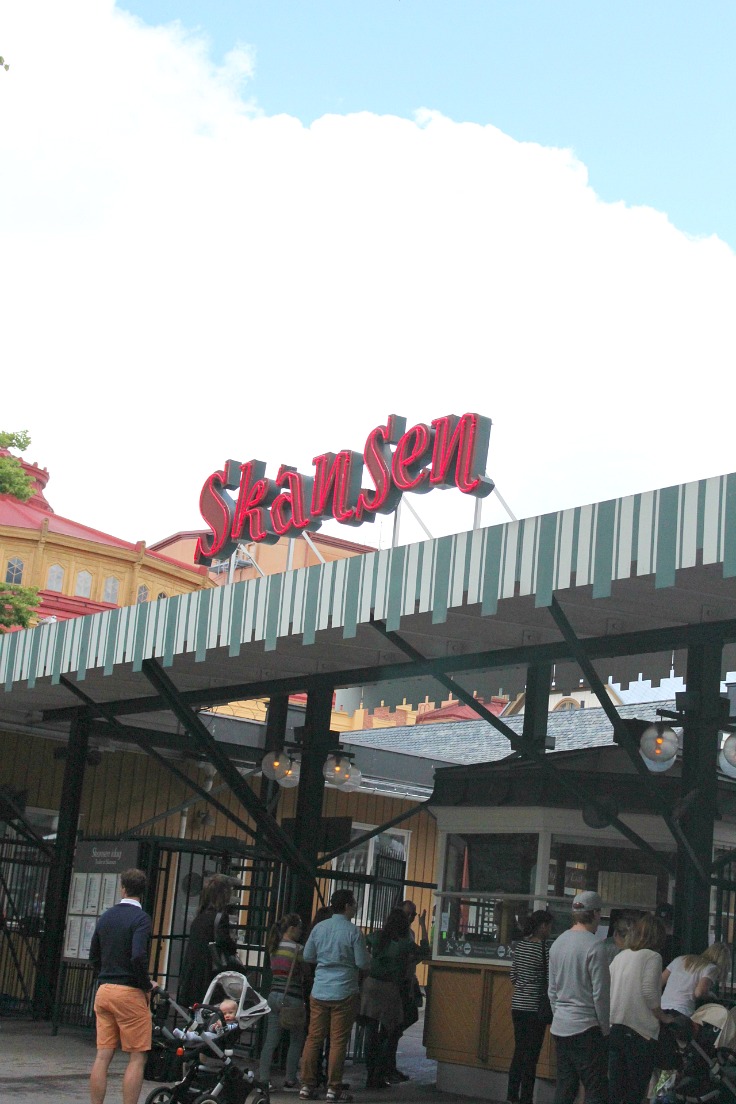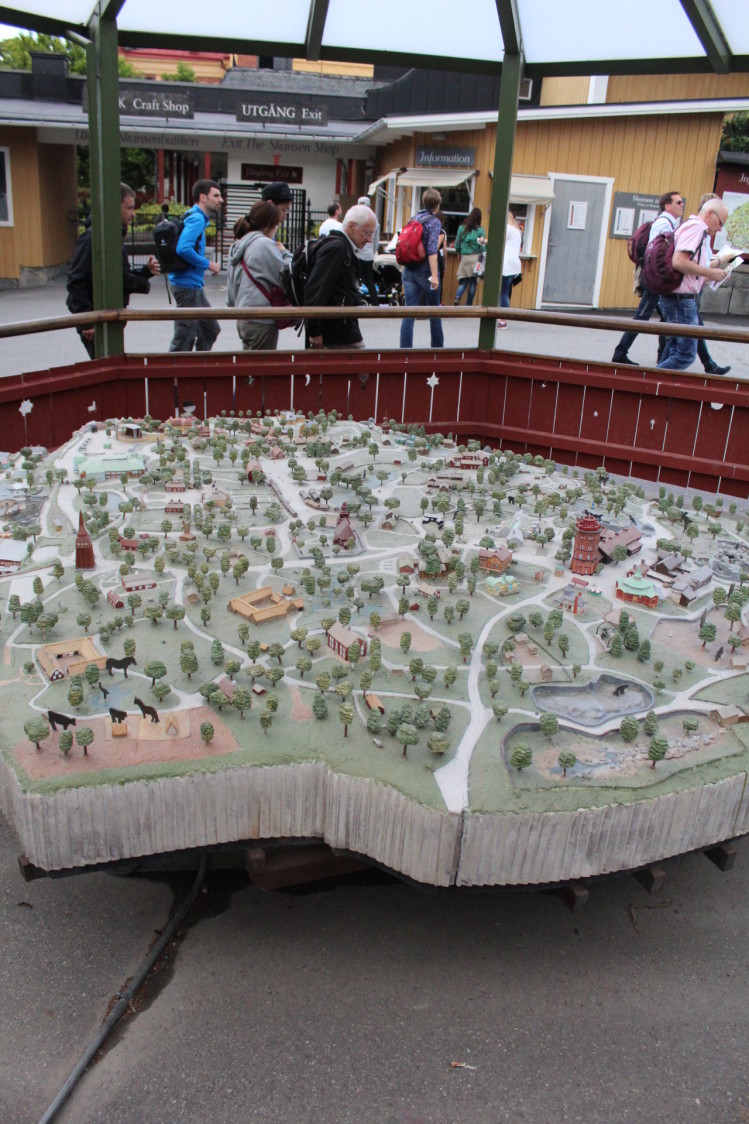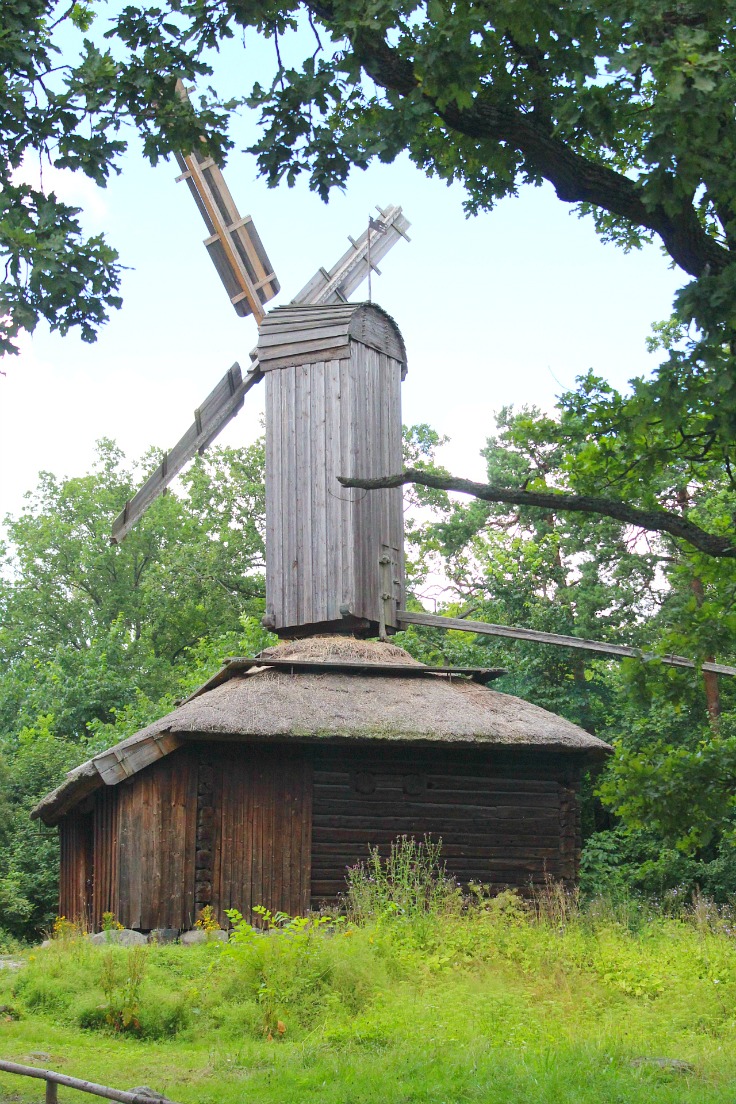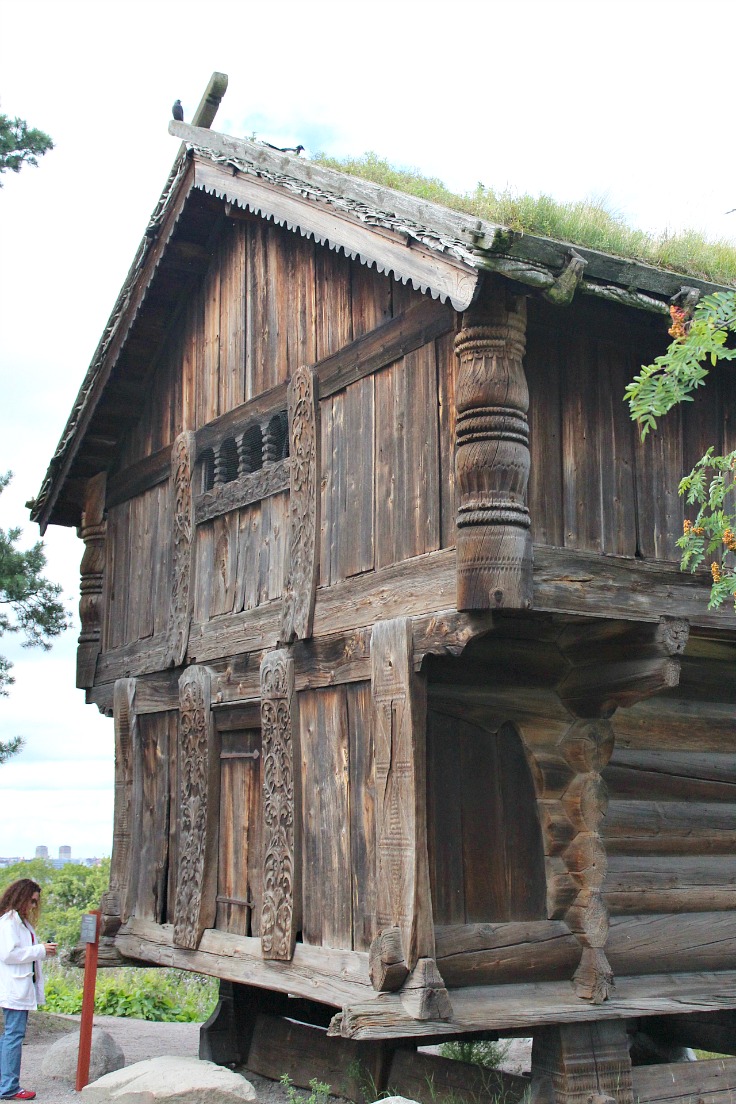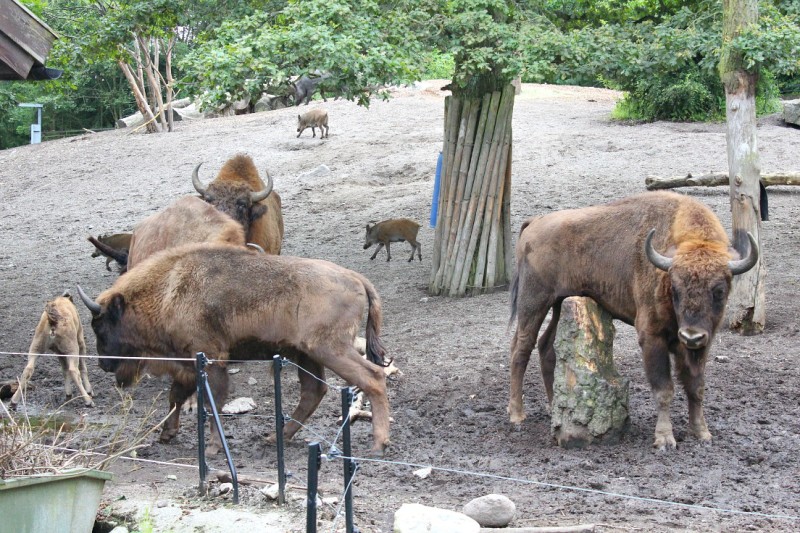 Vasa Museum – the home of the massive warship named Vasa. From what I've seen, this is the most popular point of interest in Stockholm and for a good reason. While the building doesn't inspire much interest, once stepping inside, the view is magical. The museum displays the Vasa warship almost fully intact. The warship Vasa sank on her maiden voyage in Stockholm 1628, was discovered 1958 ad then salvaged in 1961, being the only preserved 17th century ship in the whole world. It was built to fight the kingdom of Poland in the early 1600s but it sank in Stockholm before it could engage another ship.
Apologies for the poor quality photos due to extremely low lighting inside the museum. Also the Vasa is so large you can't photograph the whole thing at once so I had a hard time capturing its glory.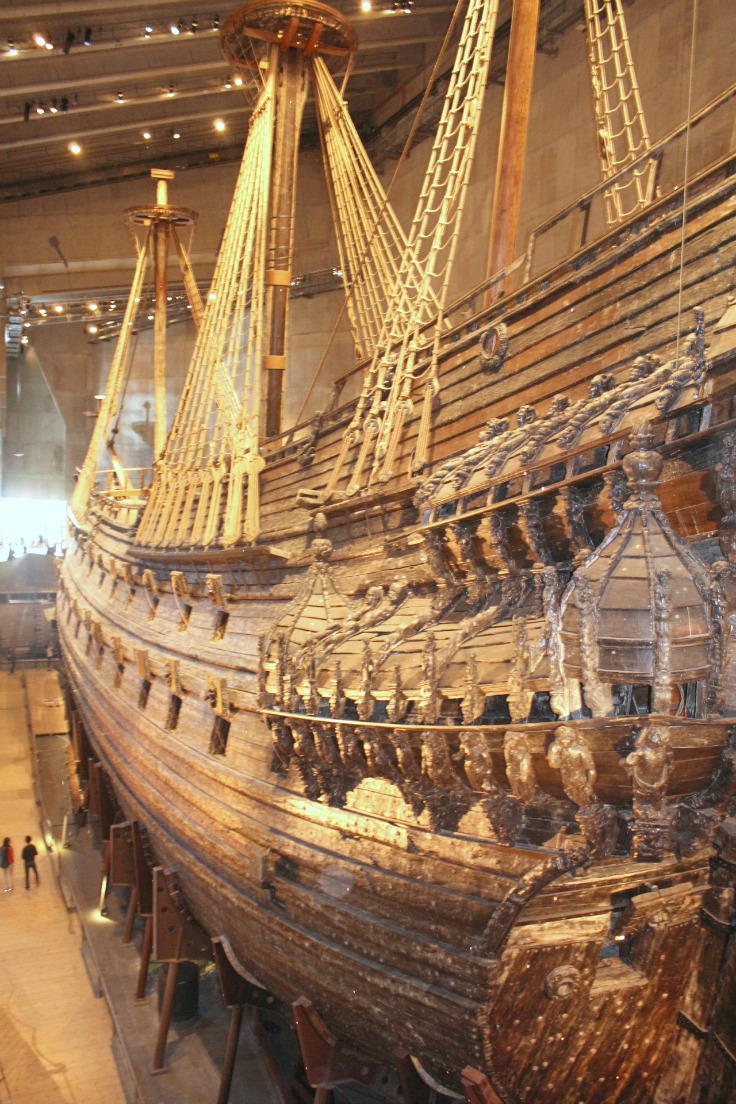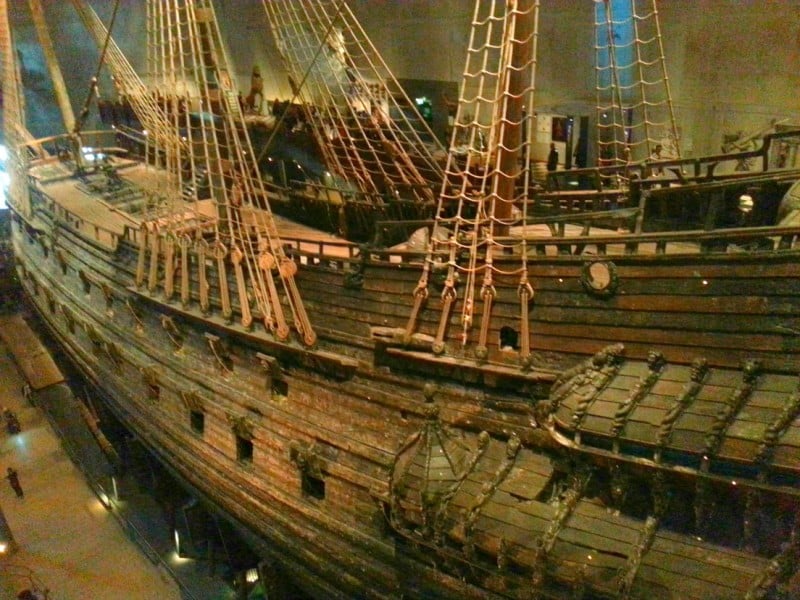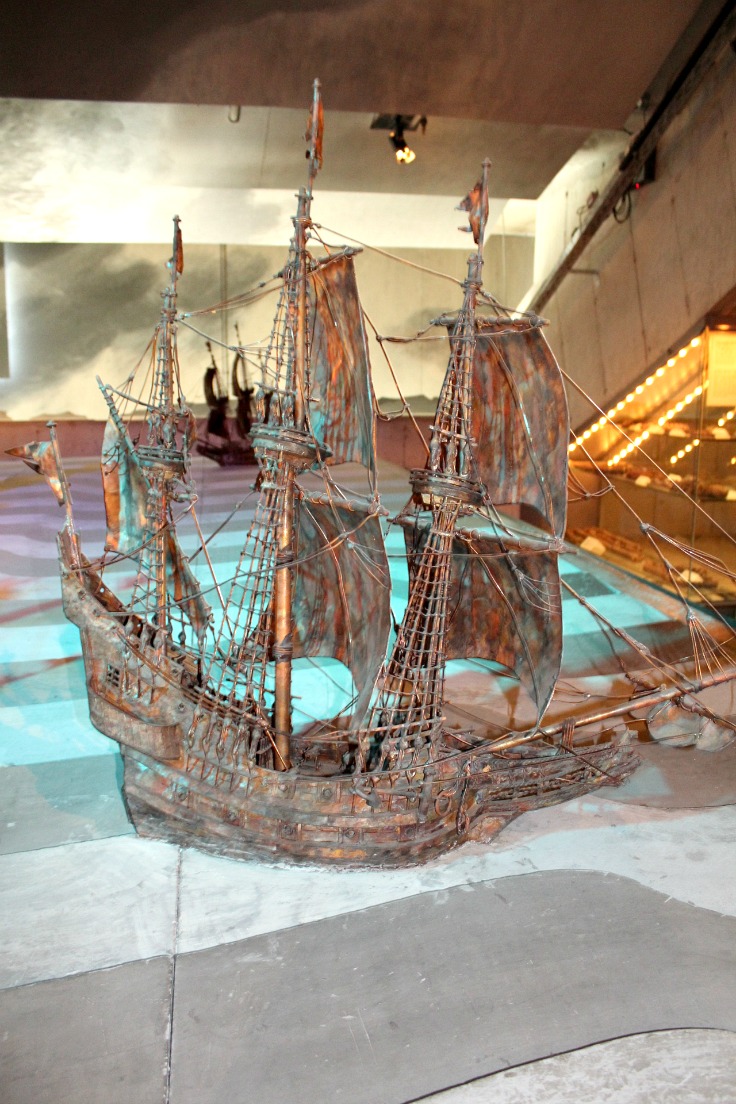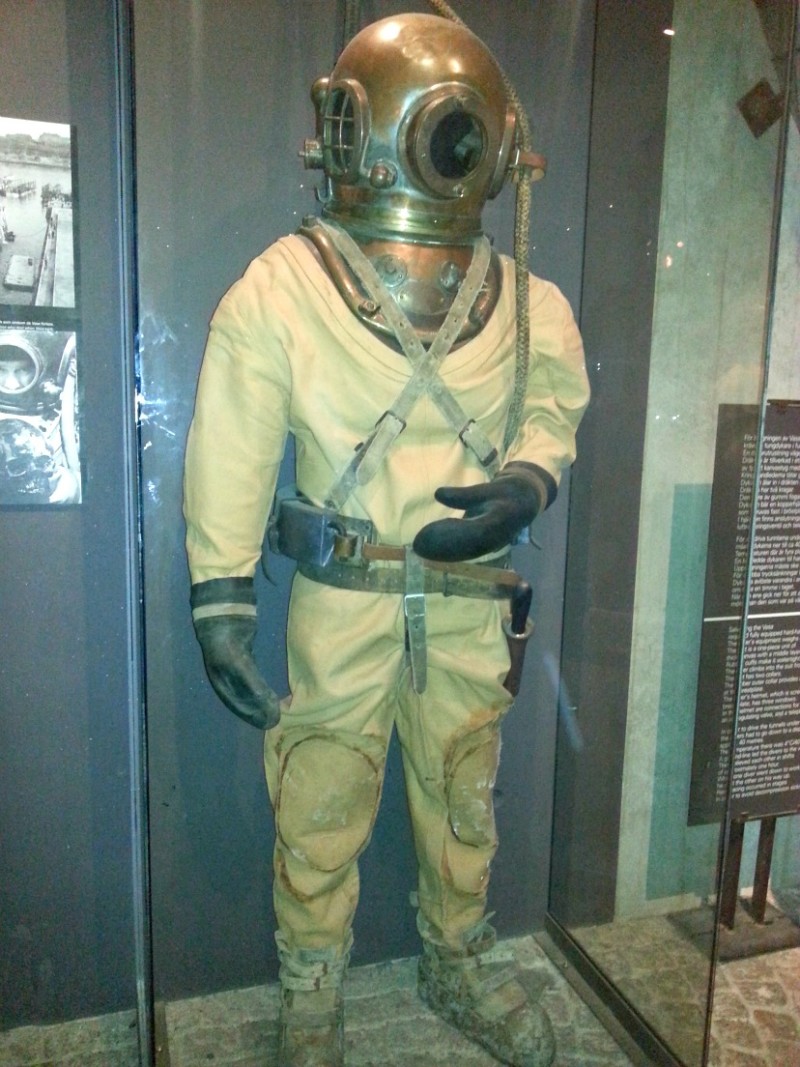 The ABBA Museum – an interactive exhibition about the Swedish pop-group ABBA. It may seem appealing to ABBA fans only but judging by the number of visitors, that statement is far from true. The museum even has the actual helicopter from the cover of Abba's 1976 album Arrival, in which visitors can pose for photos.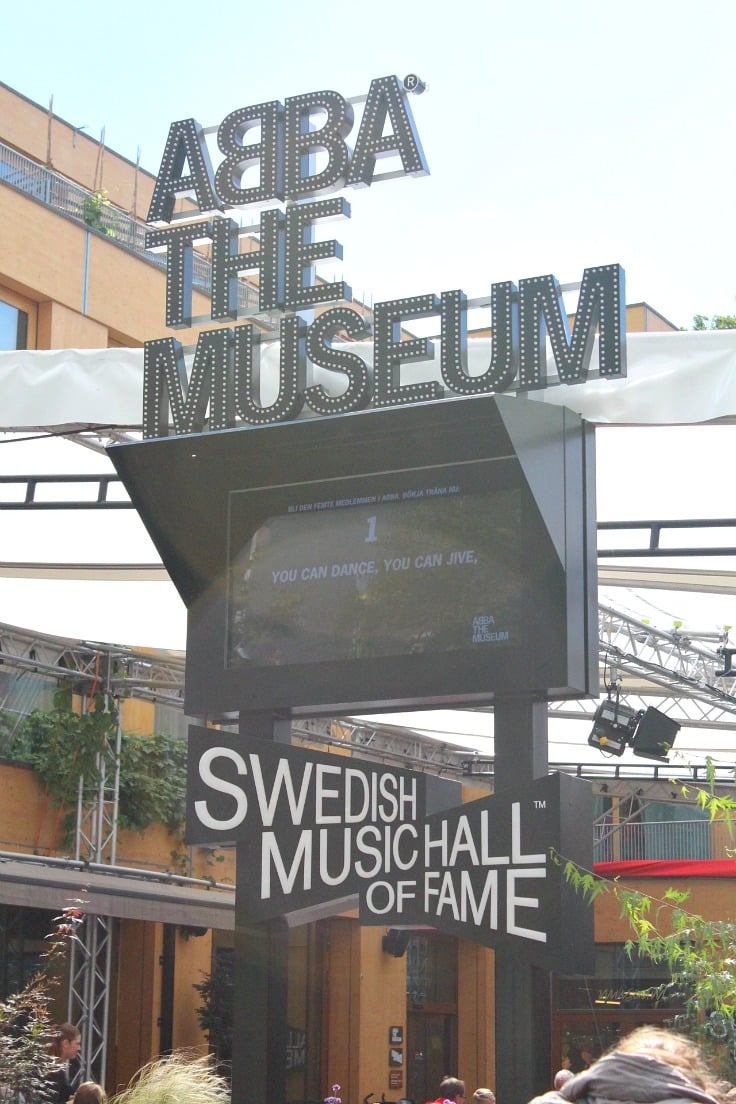 Nordiska Museum – dedicated to the cultural history and ethnography of Sweden from the Early Modern age until the contemporary period. It's Sweden´s largest museum of cultural history and one of its largest indoor spaces with exhibitions on fashion, folk art, textiles, jewellery, furniture etc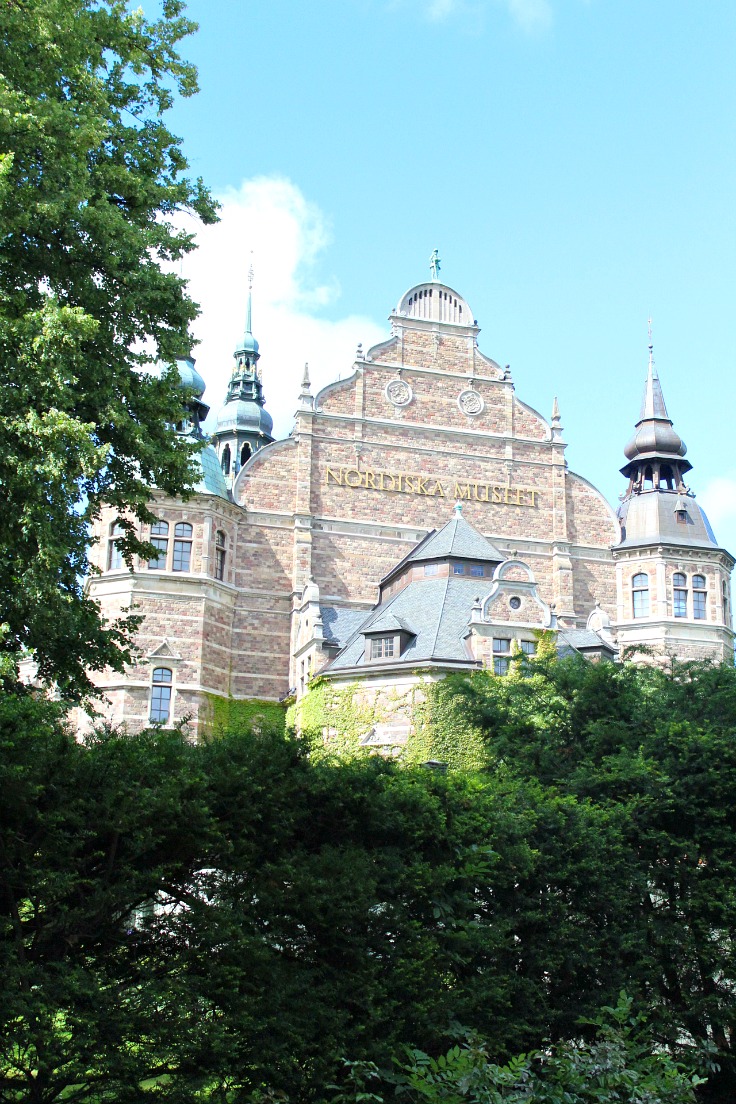 Biologiska Museum – a collection of stuffed European birds and mammals. Built in 1893m the museum is housed in a wooden building with two circular floors of stuffed wildlife in nature dioramas. The exhibition is meant to be seen in daylight so there is no artificial lighting on the wildlife and the open hour are quite short. Behind the stuffed animals there are background paintings made by the famous Swedish artist Bruno Liljefors.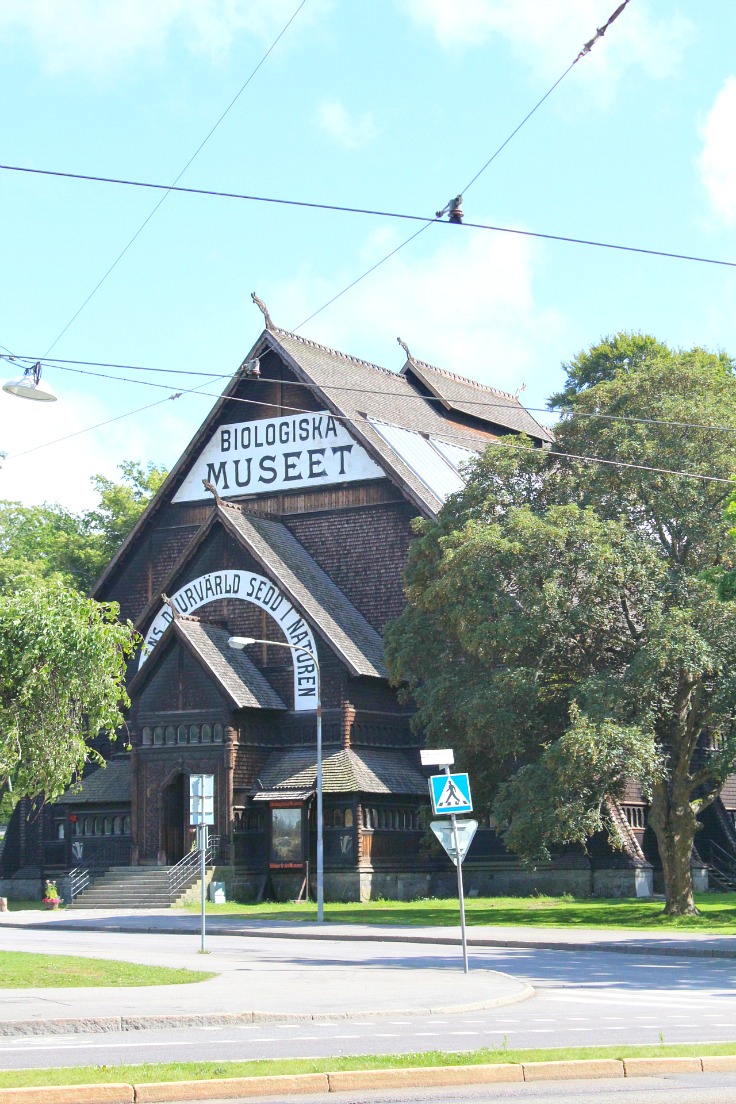 The Aquarium – a small aquarium offering audio guided tours and displaying tropical fish & sharks, sea horses (our favorites) and a cafe with a pretty view to the river. It gives you the chance to experience the living Amazon rainforest in just a few minutes. The entrance leads you straight to the rain forest where we got caught by a "rainstorm" and also got to experience the night time in Amazon. Beautiful! We also looked up at stingrays, got "kissed" by a shark through the glass and managed to pet some fish which left my daughter speechless (for a very short period of time, of course)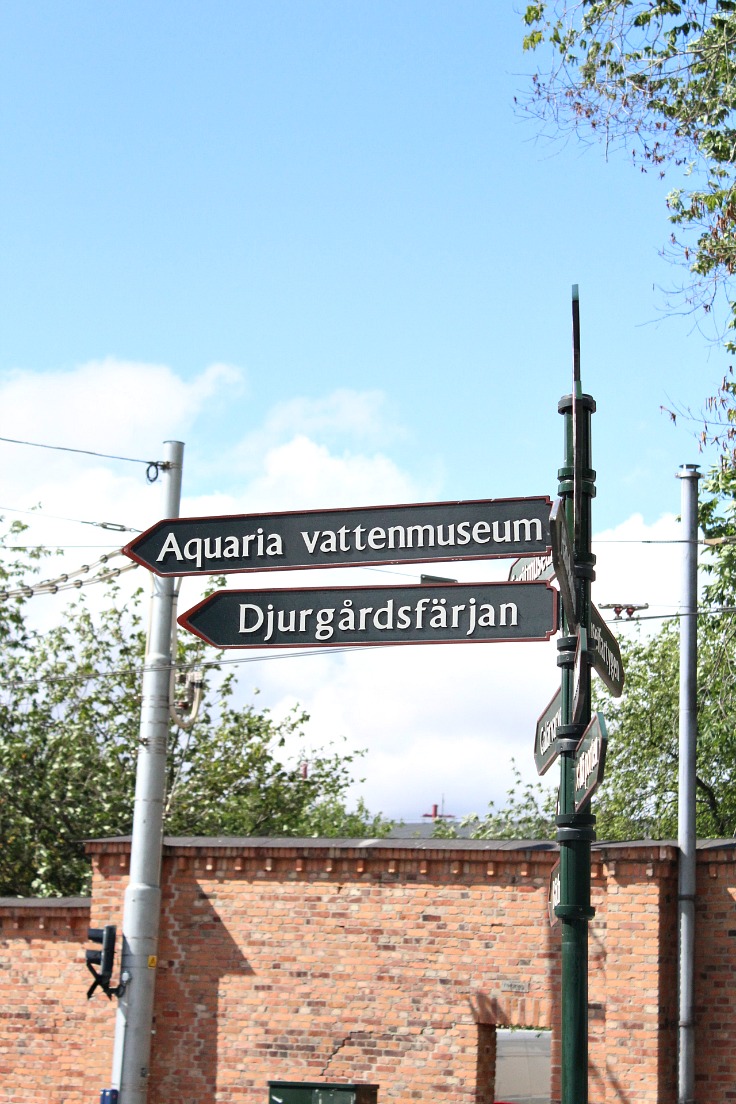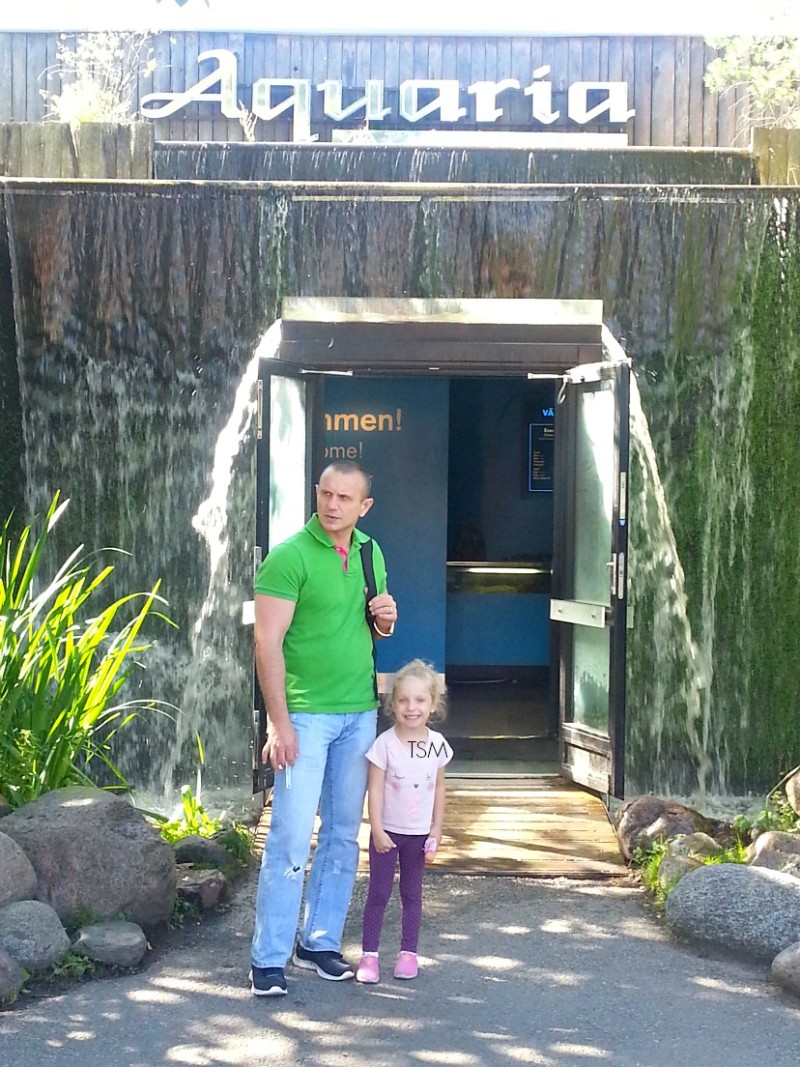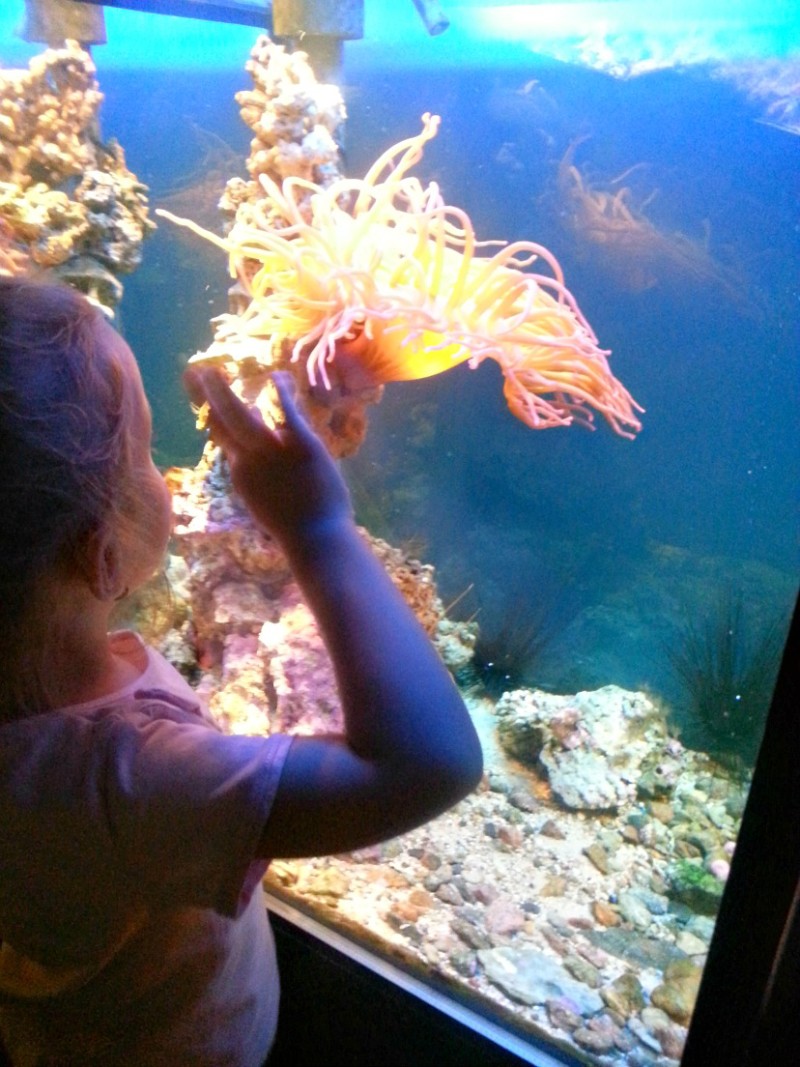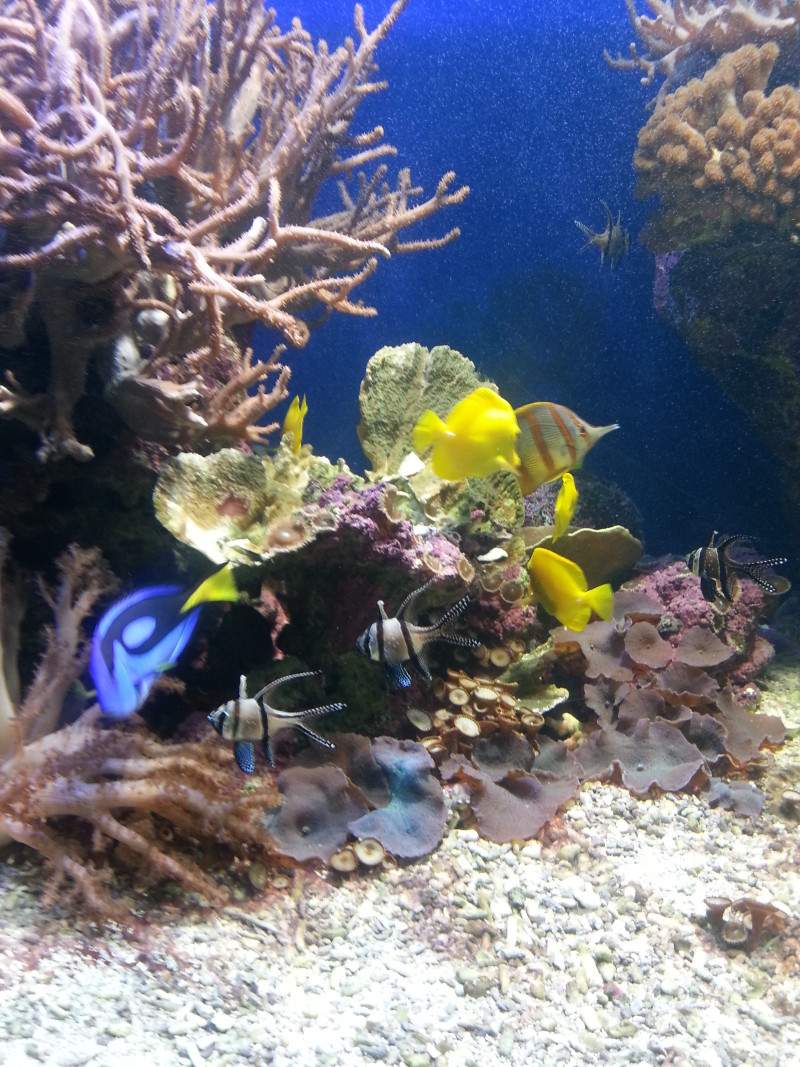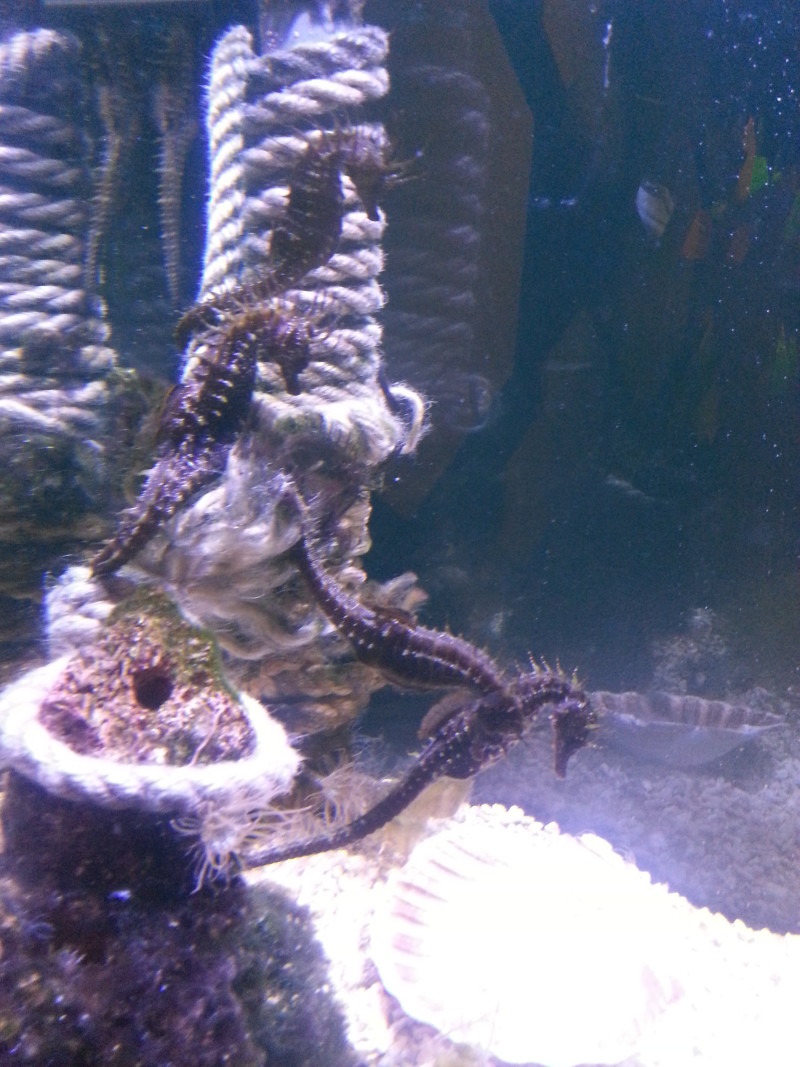 The Circus which is right next to the Skansen Garden – originally used as a circus but today is mostly used for concerts and musical shows.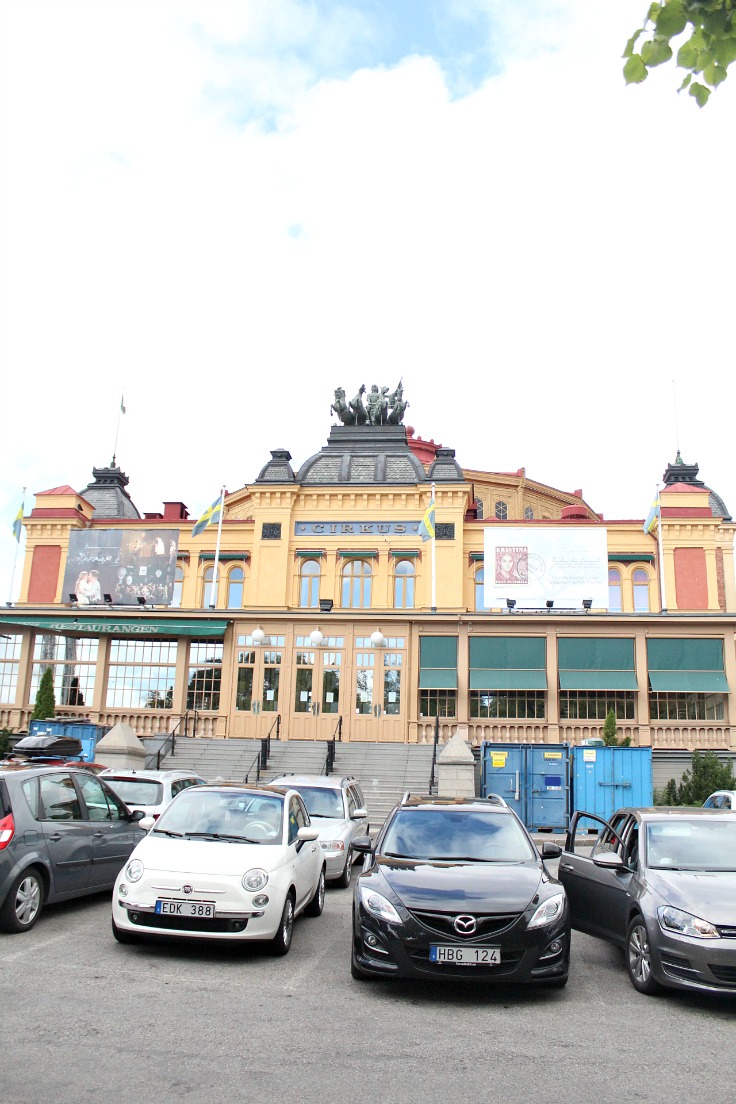 Grona Lund park – Seasonal amusement park with roller coasters and thrill rides, competitive games and live concerts (we didn't visit, just passed by as we knew we'd spend the whole day there and our budget would suffer considerably).
The Ice Bar – the world's first permanent bar made of ice. We didn't visit as we've set other priorities (above) and plus we had a kid in tow but if you like this kind of attractions put this place on your to do list when visiting Stockholm. It's very close to the Old Town.
Simply enjoy the parks and gardens all around Stockholm. We've passed through so many green areas we couldn't believe we are walking through a big city, not a country side area. We also found a nice little green graveyard, right next to the Vasa Museum where we spent a few quiet moments, relaxing and enjoying the peace and silence. And we needed that because..you know…vacationing is so stressful!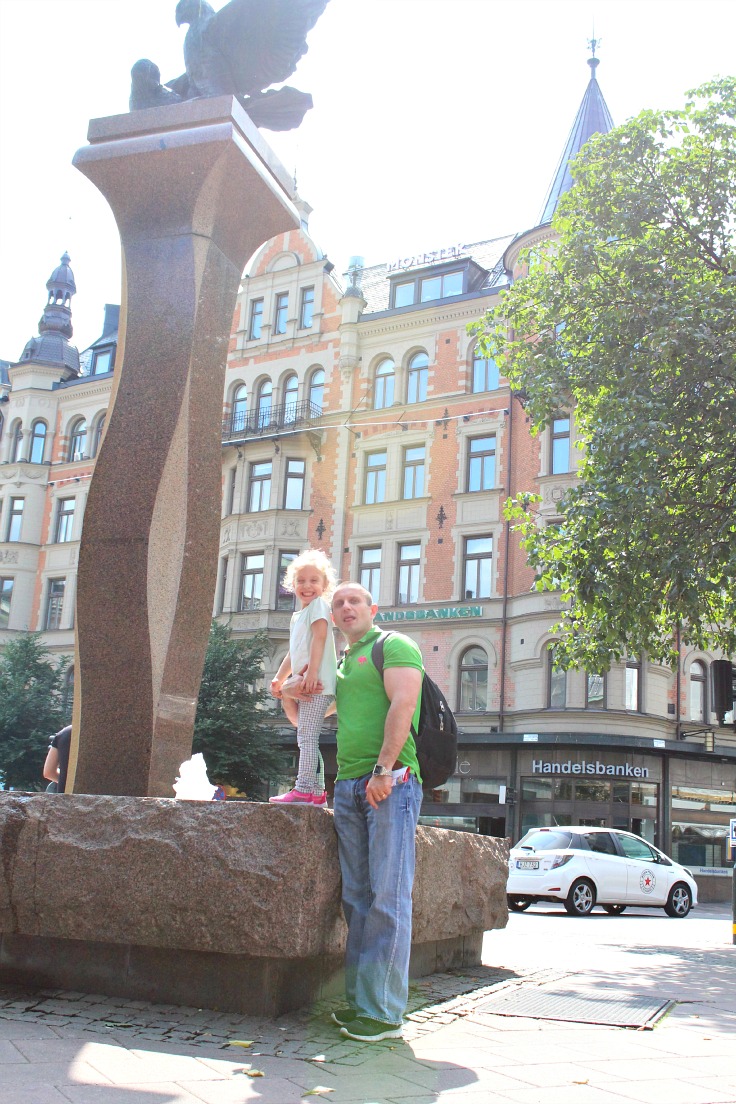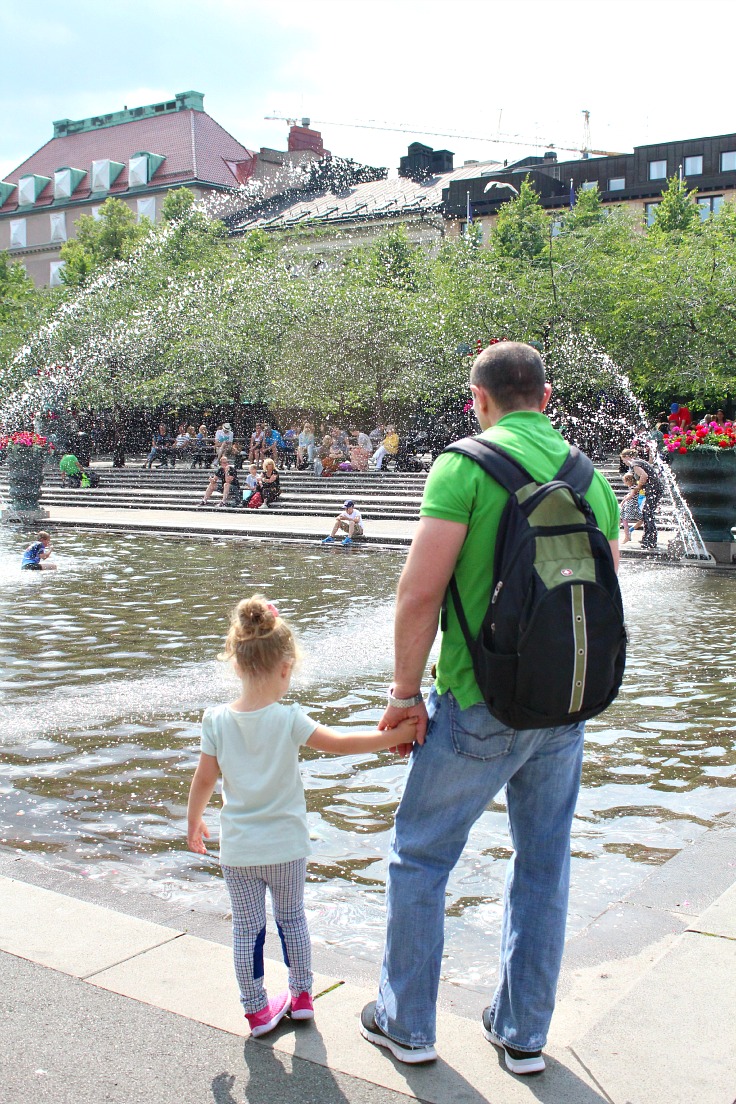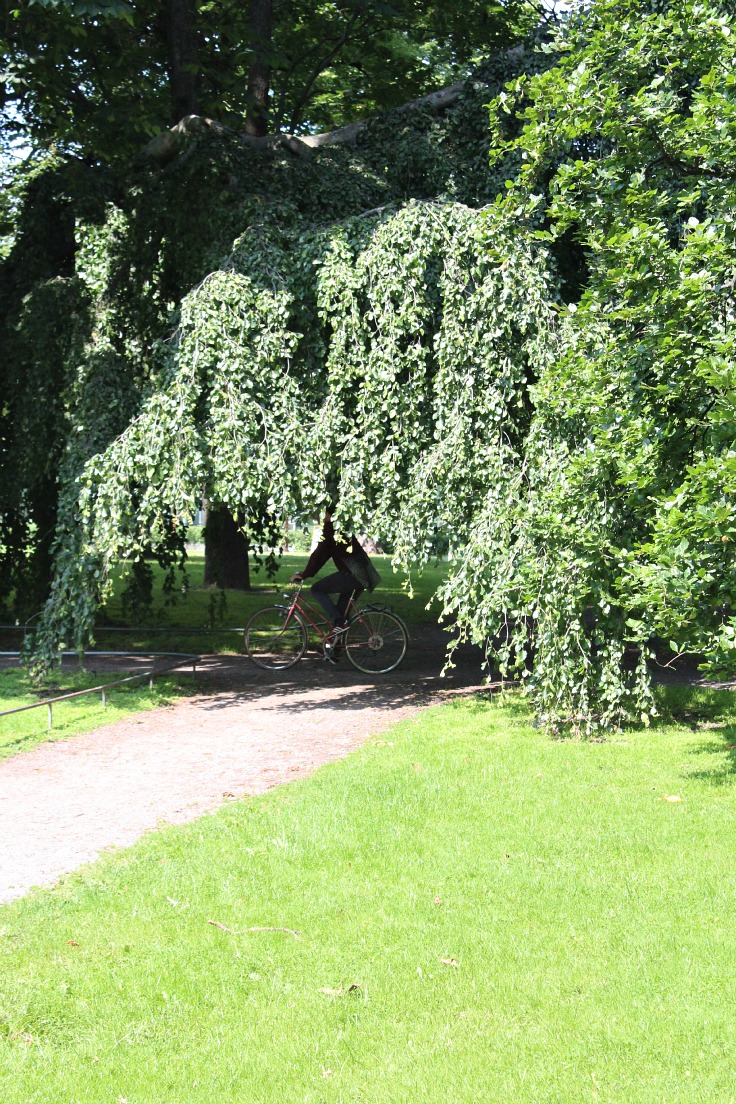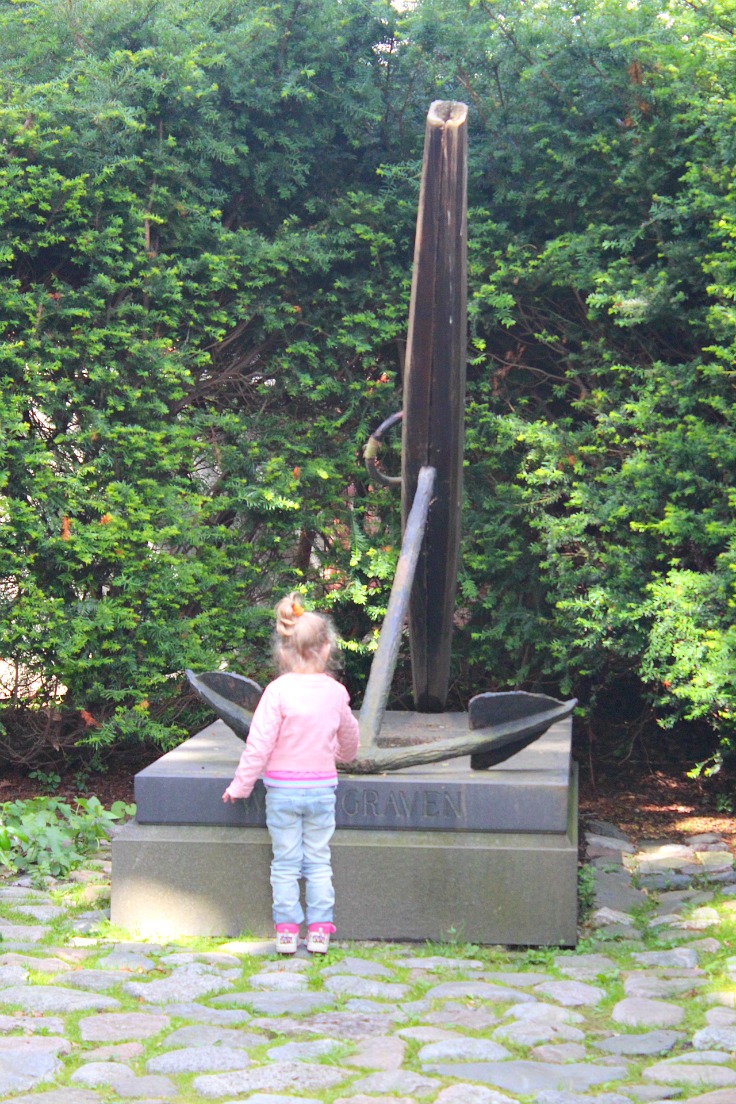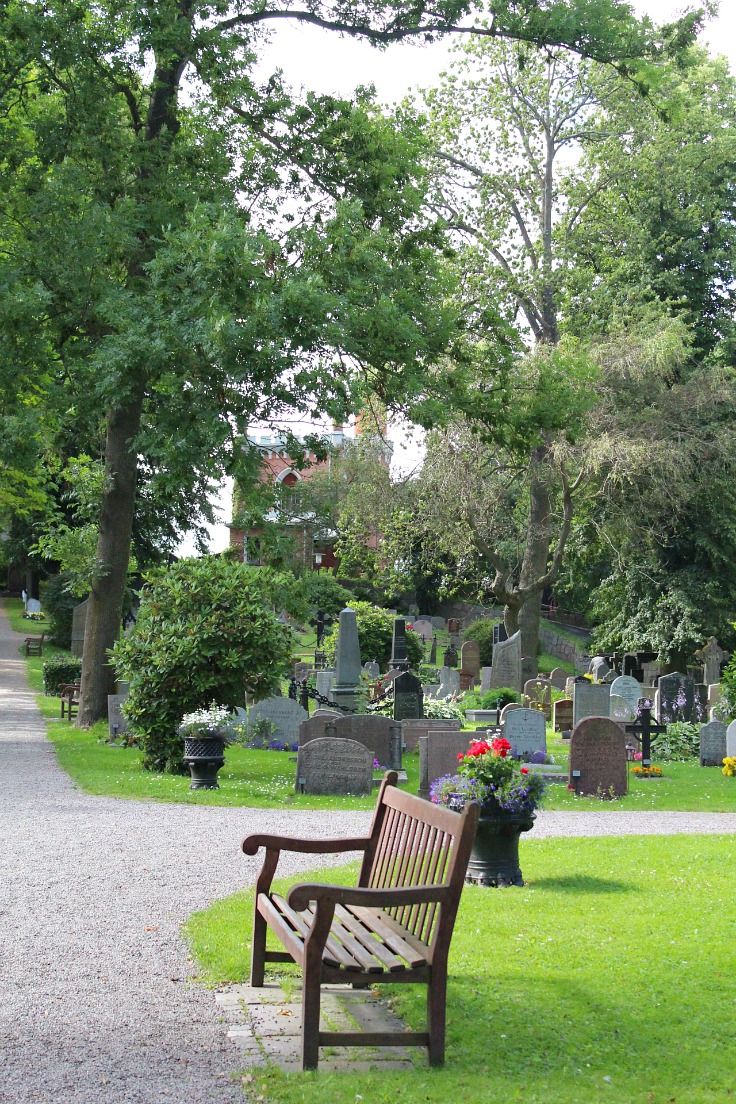 Note: All of the following points of interest are right next to each other, on Djurgarden island, while the Old Town is in a different island, Stadsholmen, next to Djurgarden (not that far though if traveling by bus): Skansen Museum, Circus, Vasa Museum, Nordiska Museum, Biologiska Museum, Aquarium, ABBA Museum.
There are a lot more things to do in Stockholm but the ones listed above seem to be the most popular among tourists. We found these appealing to us as a family and very educational to our daughter so we made the extra effort and visited as many as the time could afford us. Be advised though, with museum tickets varying from $20 to $40 per person, it can get quite expensive so take a look at some of these tips on How to travel North Europe on a budget.