Tinsel Garland Wreath Tutorial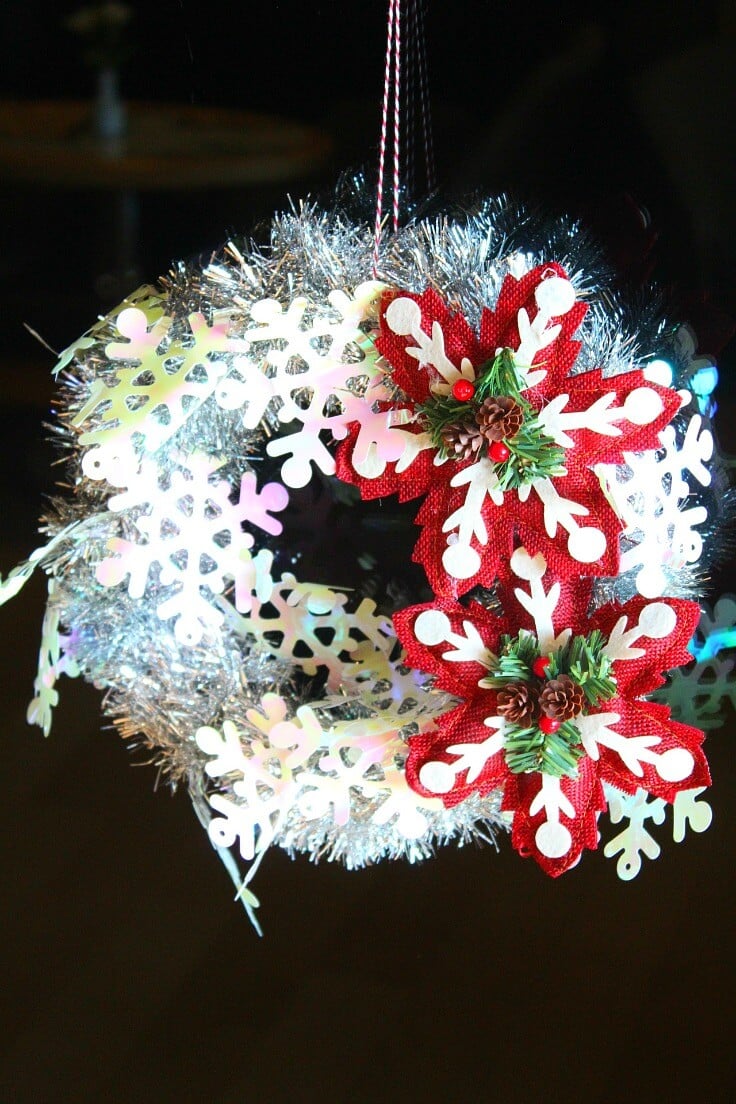 Materials:
silver tinsel with snowflakes (I used 2 garlands for my wreath)
small willow wreath
2 safety pins
2 fabric Christmas ornaments (optional)
ribbon to hang (I used bakers twine)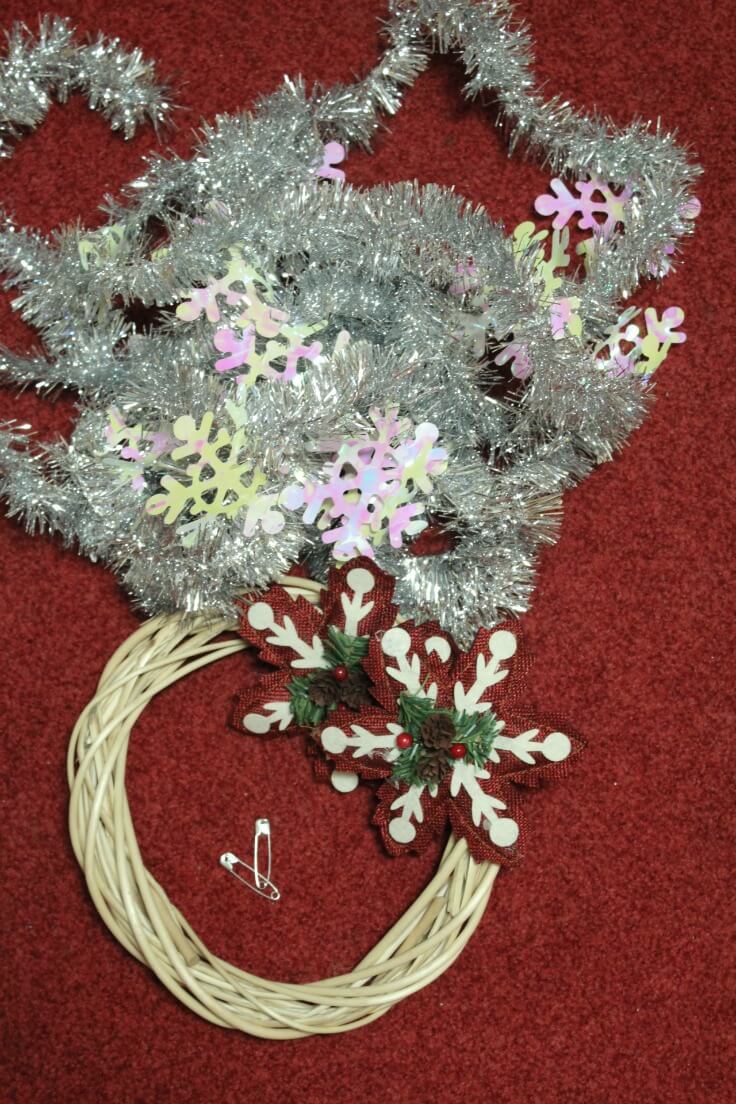 Directions:
Start by wrapping the tinsel around the willow wreath and secure at one end by twisting the tinsel around itself and kind of making a small knot. As you wrap the tinsel, make sure the snowflakes don't get trapped but rather let them hang loose. When done wrapping the tinsel, secure the other end as before.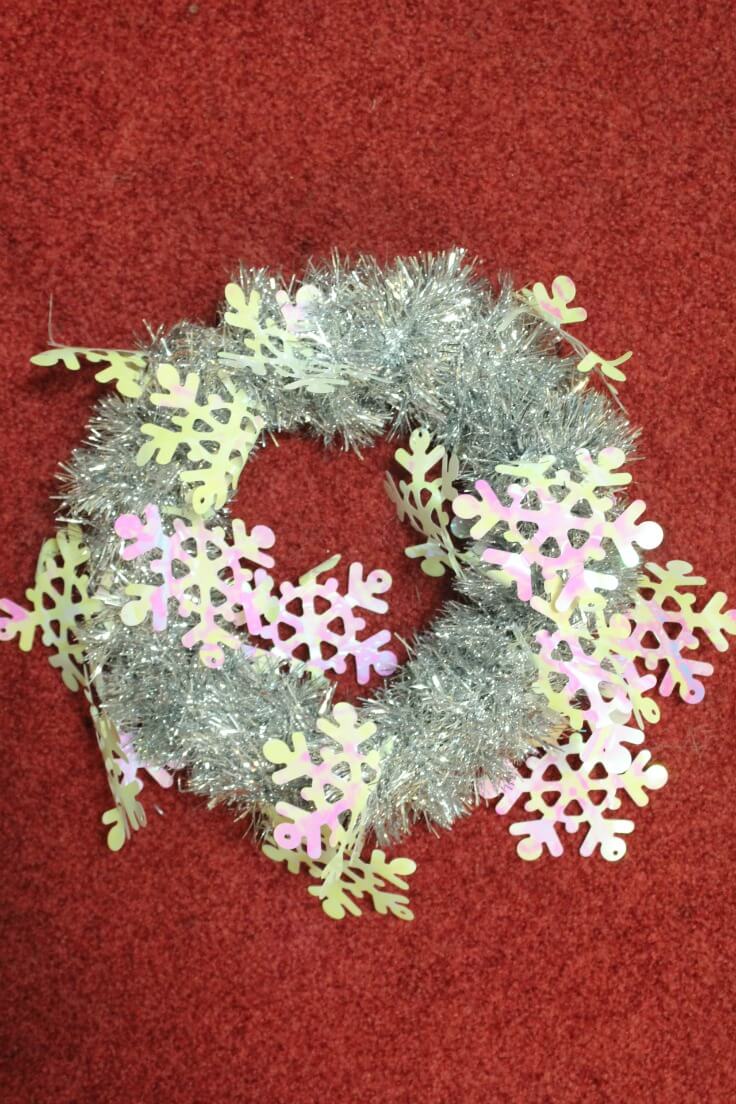 Attach the Christmas ornaments with safety pins, on one side.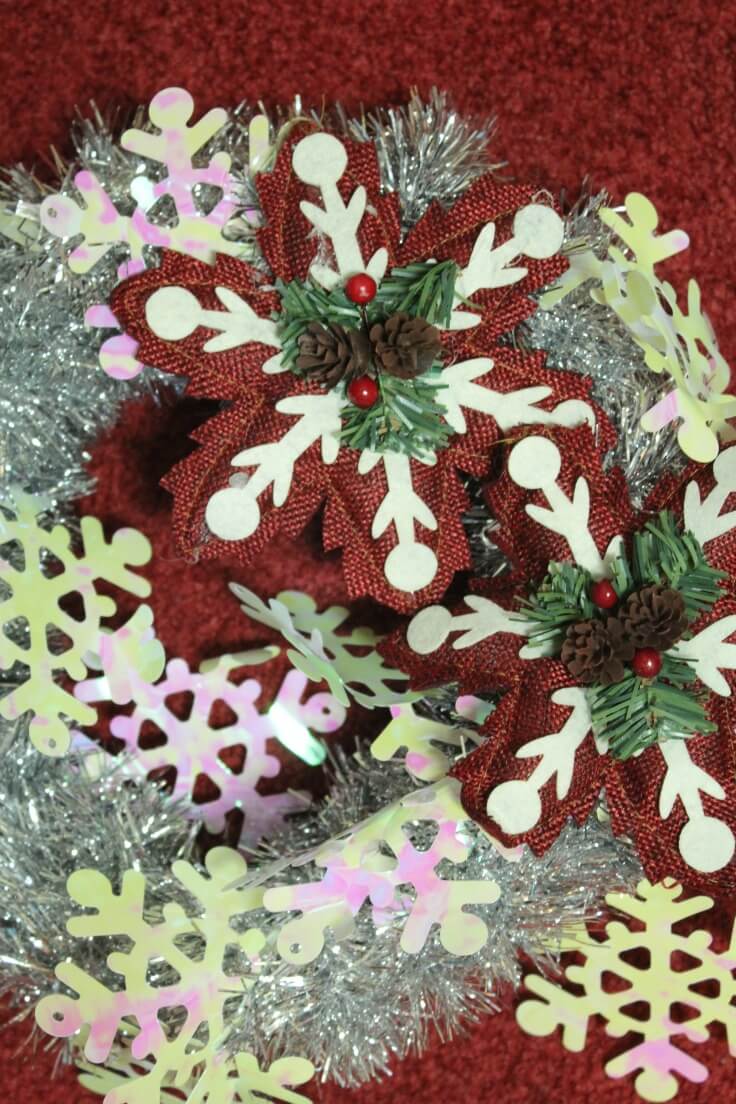 Wrap some ribbon (or bakers twine as I did) at the top of your wreath and hang it anywhere in the house or at your front door.