Article may contain Amazon & affiliate links. As an Amazon Associate I earn from qualifying purchases at no additional cost to you.
A simply delicious upside down apple cake recipe, topped with caramel and filled with quince jam and nuts for added tastiness! A sweet and spicy dessert, this cake is best served warm.
Upside down apple cake recipe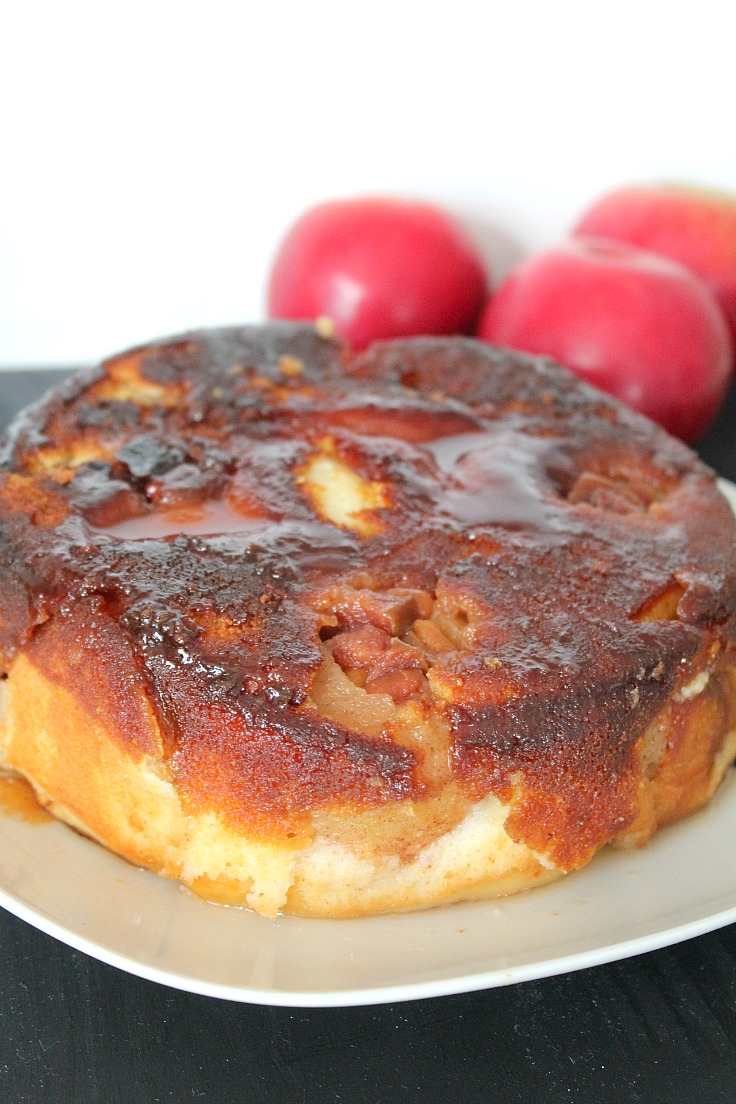 Guys, this is my new favorite dessert! This upside down apple cake recipe bakes in no time and is full of tangy apples, sweet caramel and crunchy peanuts, all in a soft and moist sponge cake. What an amazing combination! I'd also like to take the time and congratulate myself for the quince jam addition which proved to be an awesome idea! I'm just modest like that lol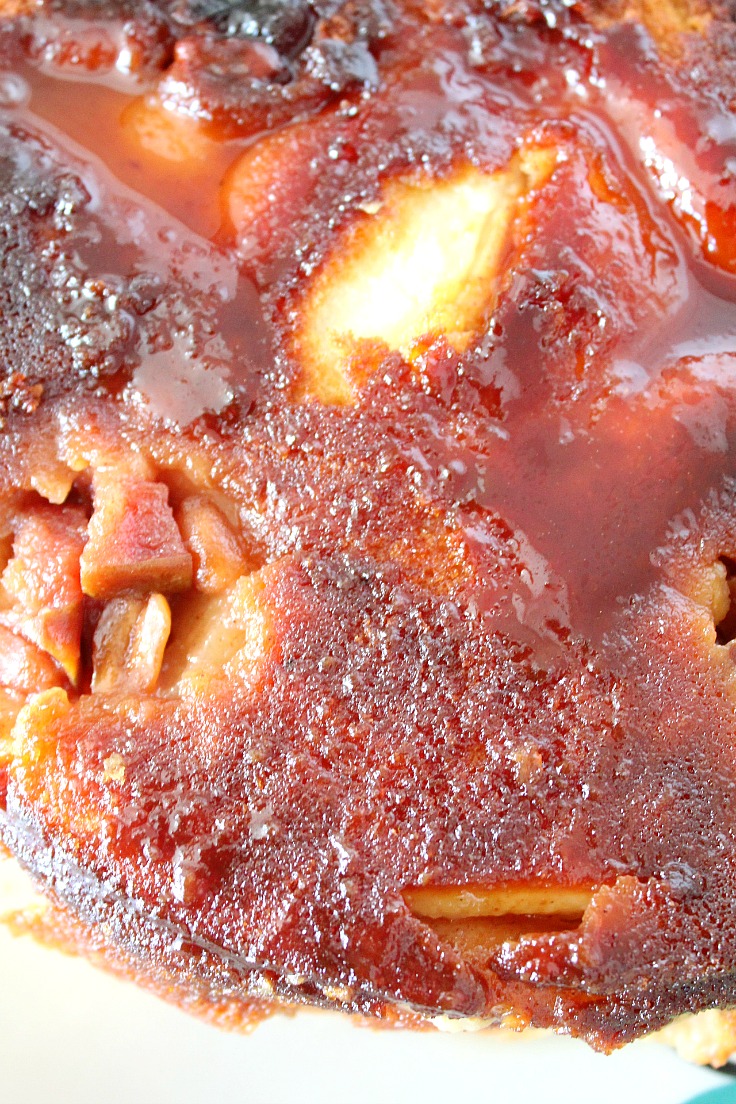 Jokes aside, this jam matches all the ingredients so perfectly and acts as a wonderful balance between the sweetness in caramel and tanginess in apples. I used homemade quince jam which scores double points in my book! I made the upside down apple cake recipe before, several times but I never used these ingredients together and it never tasted so good! I love experimenting (even though many times they prove to be epic fails lol)
Caramelized Upside down apple cake recipe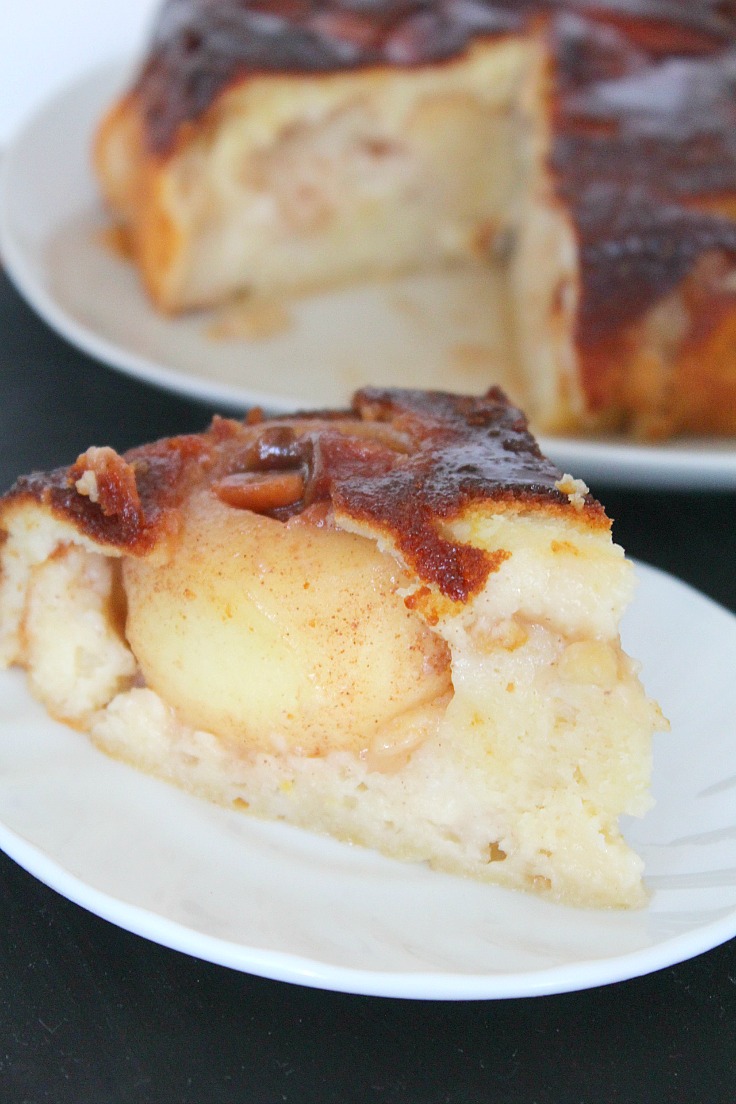 Ingredients:
6 eggs
6 tablespoons flour
6 tablespoons sugar
5 oz = 150 gr sugar to make the caramel
lemon peel as preferred
2 tablespoons lemon juice
2/3 oz = 18 gr baking powder
1/2 oz = 14 gr vanilla sugar
rum extract as preferred – optional
5-6 medium red apples
5-6 tablespoons quince jam
handful unsalted peanuts
1/2 cup milk
1/2 cup sunflower oil
cinnamon powder as preferred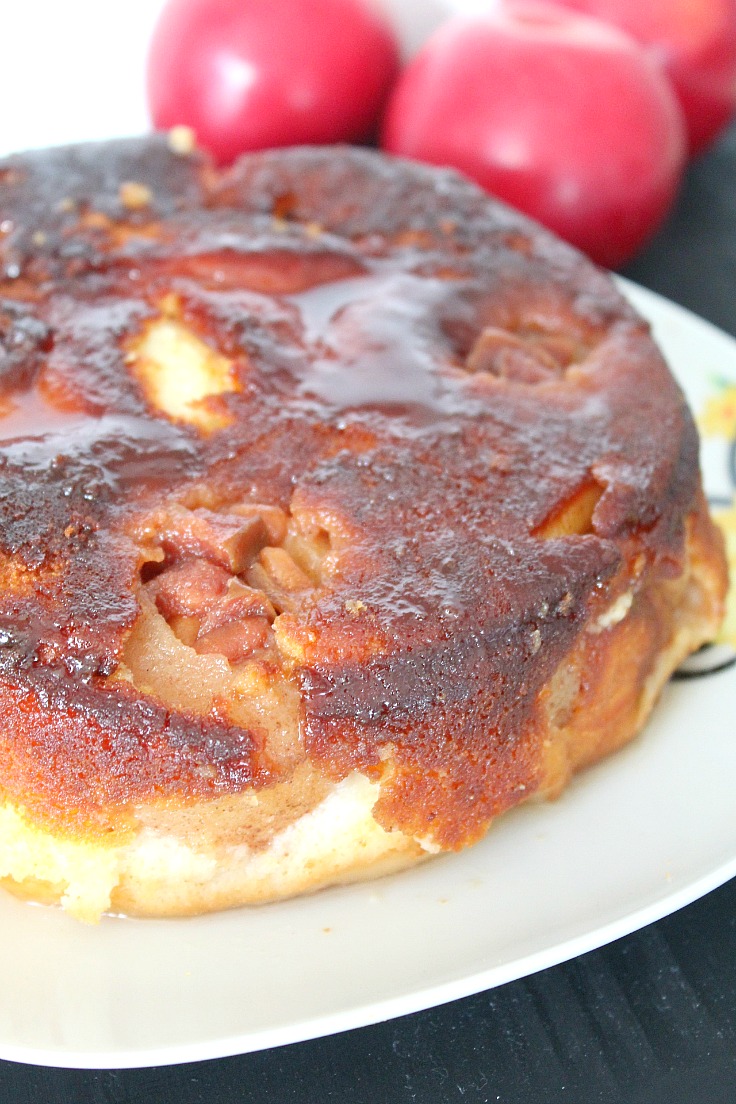 Directions:
Preheat oven to 325 F = 160 C
Clean the apples and remove the core with a sharp knife.
Mix quince jam and peanuts in a small bowl.
Choose a cake pan that fits all apples. I picked a small one and my apples didn't fit but I didn't want to waste the last apple so I cut it in slices and fit them in between the apples. I like to play around like that lol
Put 5 oz sugar in the cake pan, over medium heat on the stove and caramelize the sugar, making sure it coats the sides of the pan too.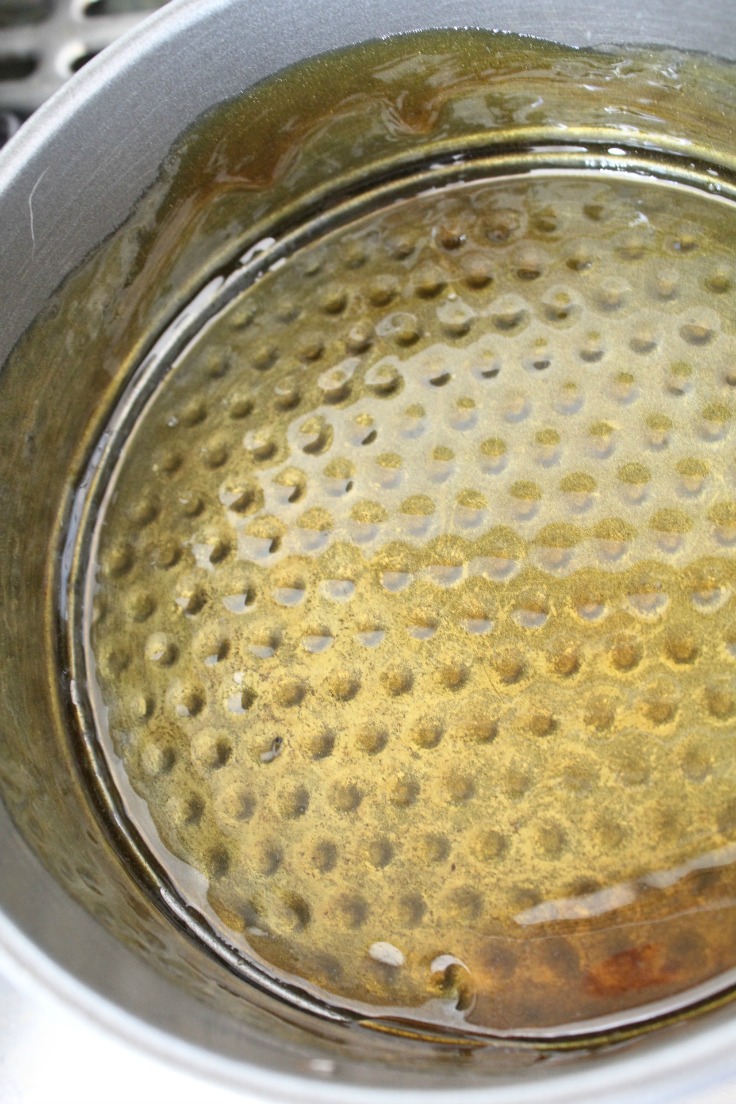 Place the apples in the pan and fill with the jam peanuts mixture.
Drizzle lemon juice and sprinkle cinnamon powder.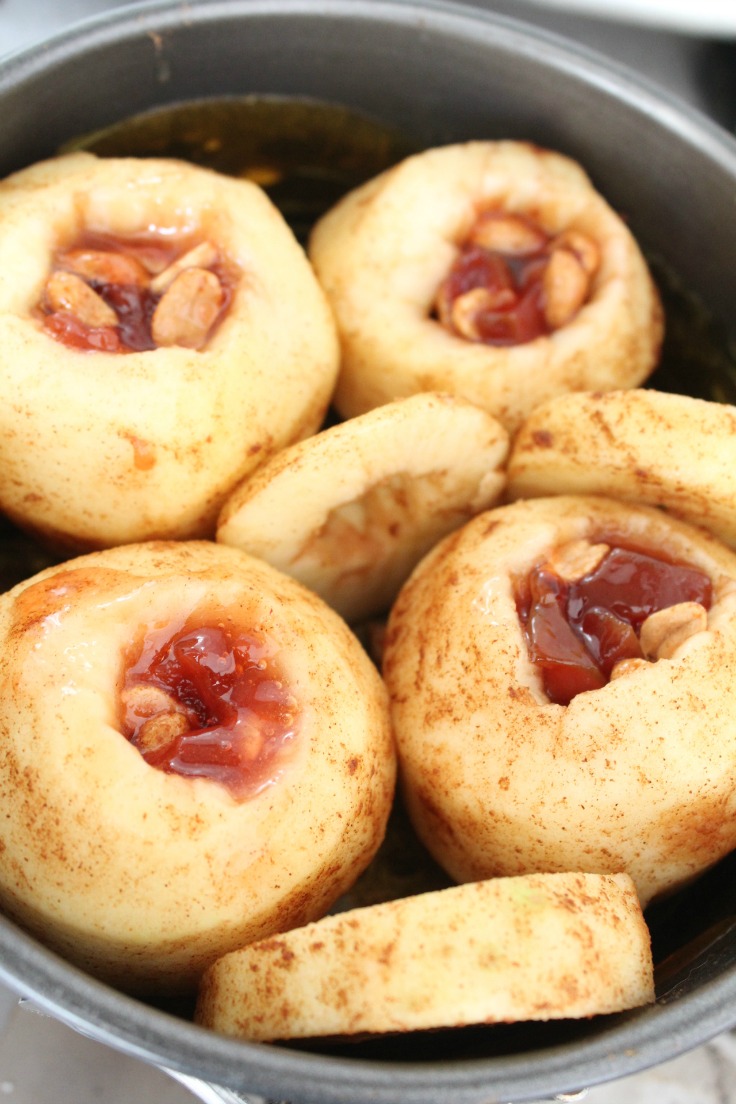 Make the sponge cake batter. In a large bowl, beat 6 eggs and 6 tablespoons sugar with a hand mixer. Slowly add milk, oil, baking powder vanilla sugar and lemon zest and mix well. Gradually add flour and mix well.
Pour the batter in between the apples.
Bake in the middle of the oven for about 40 minutes or until the cake becomes golden (make a toothpick test in the middle; if it comes out clear the cake is done).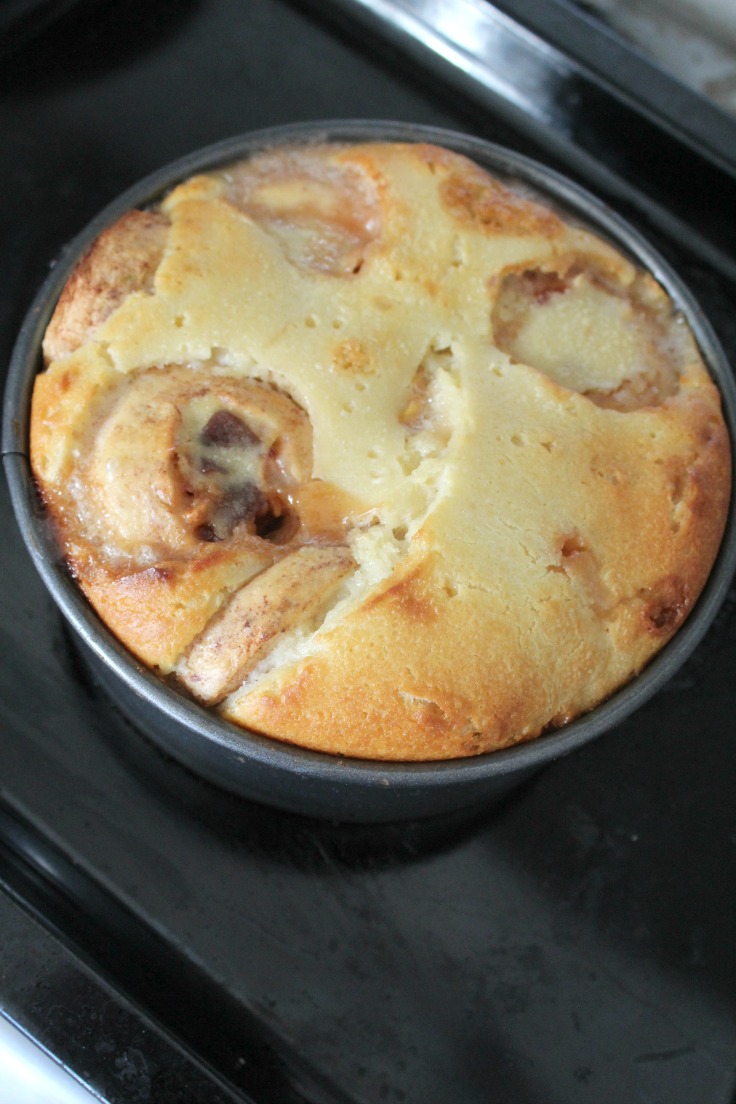 Optional step – Allow to cool a little then make a syrup from rum extract, water and a bit of sugar then pour over the cake to make it more moist. I chose this step and it made the cake even more amazing! I used 2 tablespoons rum extract, 4 tablespoons sugar and half a cup water. I used a tablespoon to distribute the syrup evenly.
Place a large plate over the cake pan then turn it upside down. Remove the pan.
You can serve as is or wait to completely cool and add toppings, such as whipped cream, caramel or vanilla sauce
Caramelized upside down apple cake with quince jam & peanuts
Ingredients
6

eggs

6

tablespoons

flour

6

tablespoons

sugar

5

oz

= 150 gr sugar to make the caramel

lemon peel as preferred

2

tablespoons

lemon juice

2/3

oz

= 18 gr baking powder

1/2

oz

= 14 gr vanilla sugar

rum extract as preferred - optional

5-6

medium red apples

5-6

tablespoons

quince jam

handful unsalted peanuts

1/2

cup

milk

1/2

cup

sunflower oil

cinnamon powder as preferred
Instructions
Preheat oven to 325 F = 160 C

Clean the apples and remove the core with a sharp knife.

Mix quince jam and peanuts in a small bowl.

Choose a cake pan that fits all apples. I picked a small one and my apples didn't fit but I didn't want to waste the last apple so I cut it in slices and fit them in between the apples. I like to play around like that lol

Put 5 oz sugar in the cake pan, over medium heat on the stove and caramelize the sugar, making sure it coats the sides of the pan too.

Place the apples in the pan and fill with the jam peanuts mixture.

Drizzle lemon juice and sprinkle cinnamon powder.

Make the sponge cake batter. In a large bowl, beat 6 eggs and 6 tablespoons sugar with a hand mixer. Slowly add milk, oil, baking powder vanilla sugar and lemon zest and mix well. Gradually add flour and mix well.

Pour the batter in between the apples.

Bake in the middle of the oven for about 40 minutes or until the cake becomes golden (make a toothpick test in the middle; if it comes out clear the cake is done).

Optional step - Allow to cool a little then make a syrup from rum extract, water and a bit of sugar then pour over the cake to make it more moist. I chose this step and it made the cake even more amazing! I used 2 tablespoons rum extract, 4 tablespoons sugar and half a cup water. I used a tablespoon to distribute the syrup evenly.

Place a large plate over the cake pan then turn it upside down. Remove the pan.

You can serve as is or wait to completely cool and add toppings, such as whipped cream, caramel or vanilla sauce


No Bake Apple Cheesecake with Cheerios crust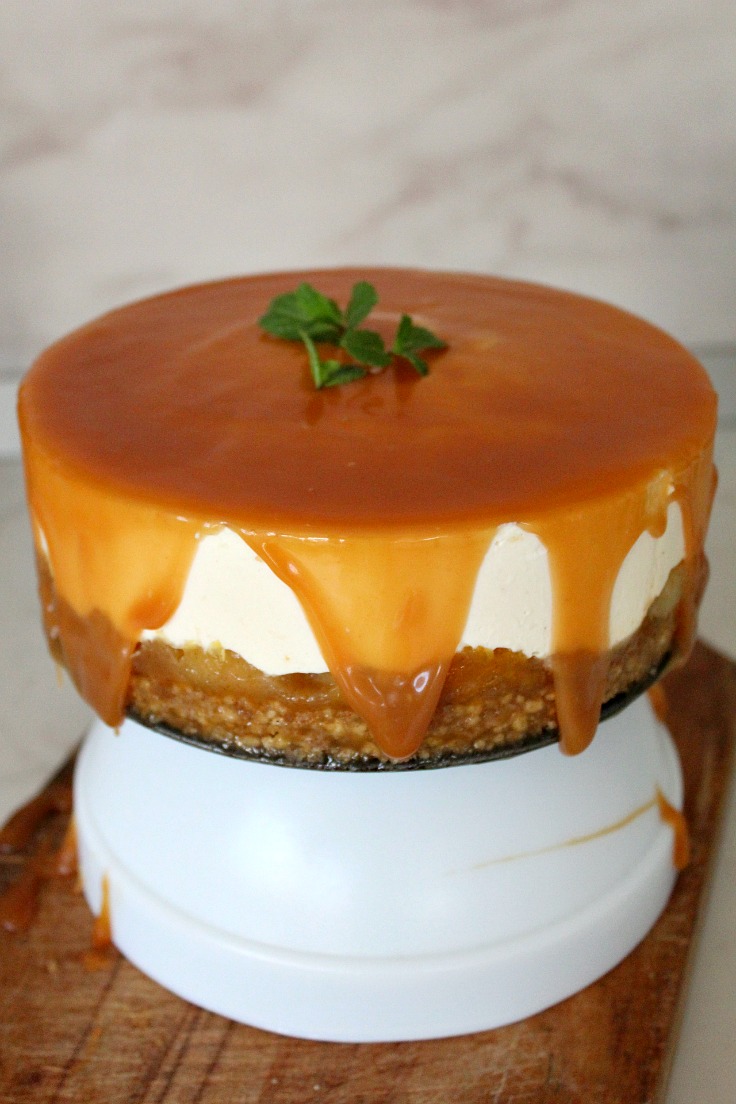 Apples Green Tomatoes Jam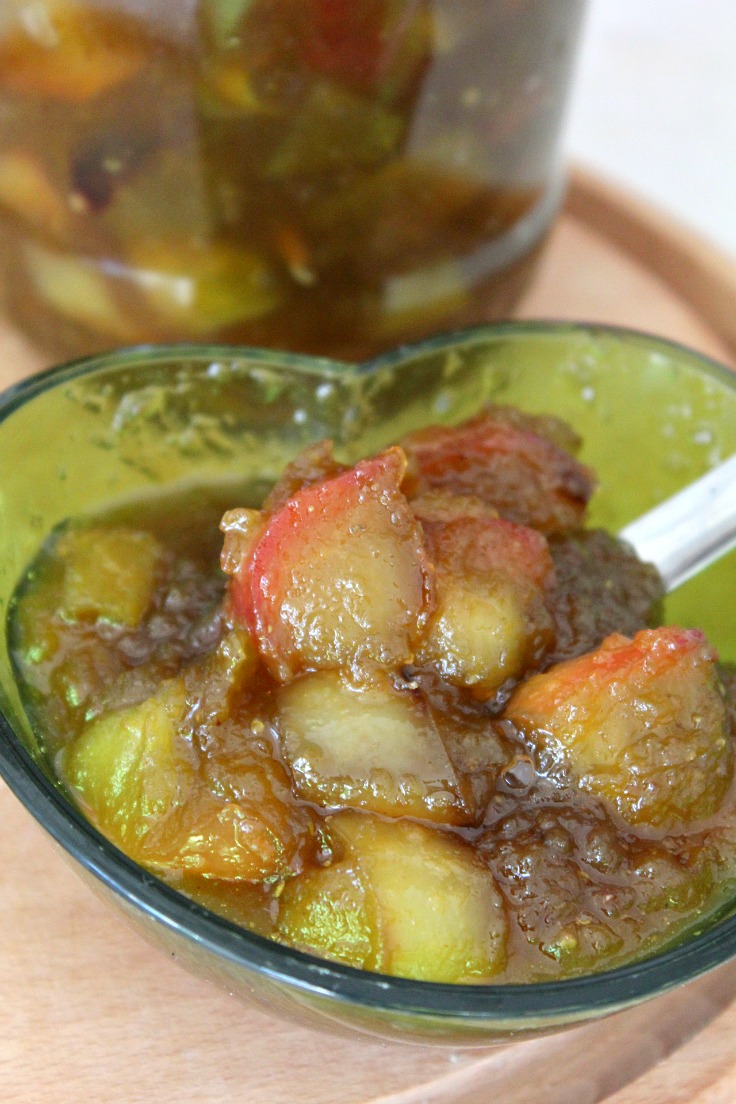 Caramel Apple Pear Punch