Printable Camping Games Ideas
Article may contain Amazon & affiliate links. As an Amazon Associate I earn from qualifying purchases at no additional cost to you.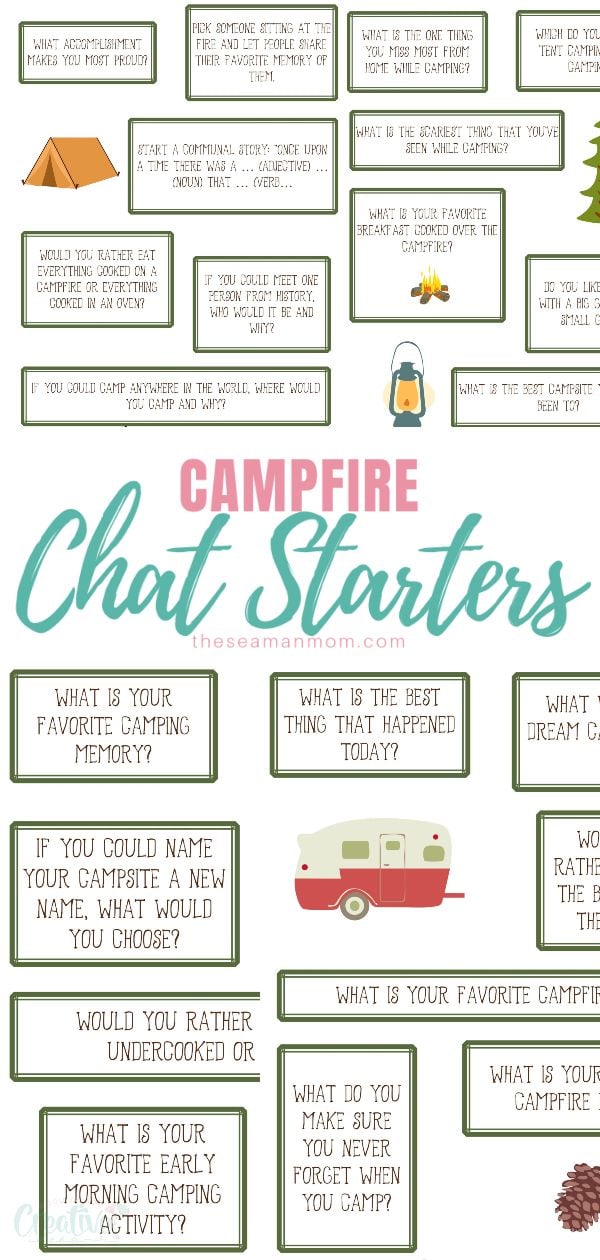 Love camping and sitting around the fire? Add some cool campfire games for endless moments of fun and laughter that will create lasting memories! These fun camping ideas are easy to play from the comfort of you camping chair, under the magical light of the campfire!
Camping games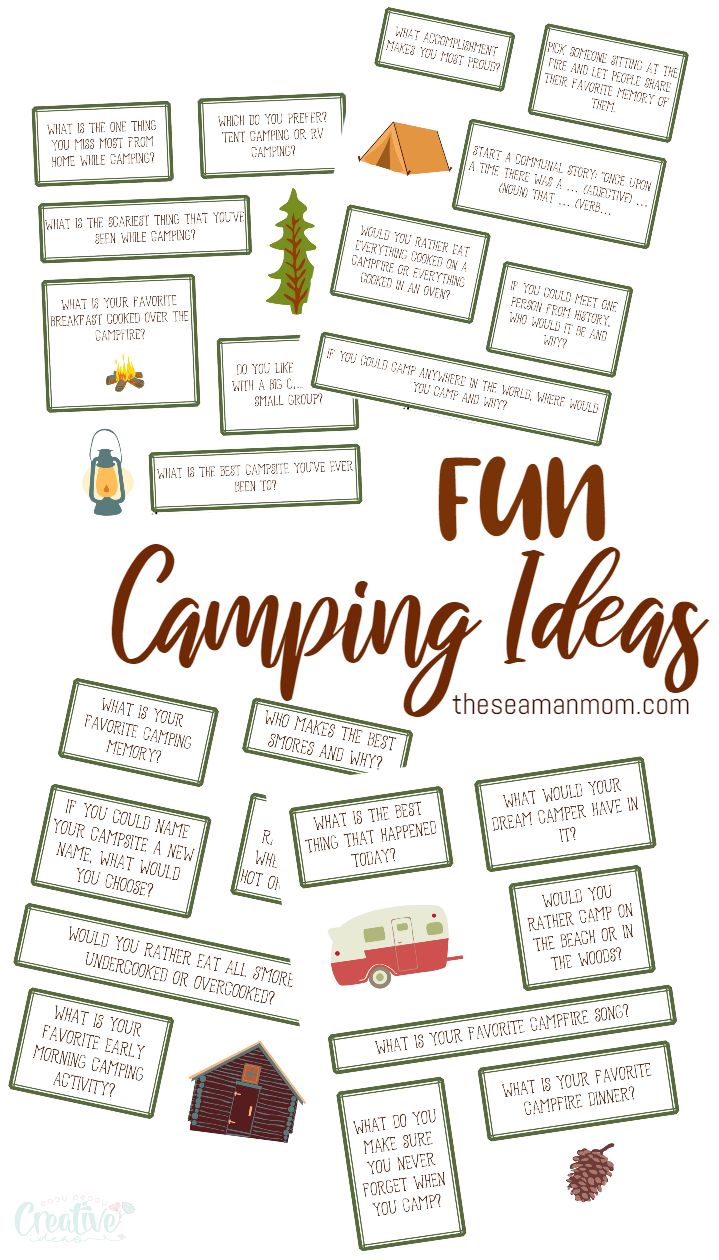 There are so many new campfire activities you could come up with but traditions are the things that we remember most! Taking time to carry on, playing campfire games or even making new traditions, is an integral part of the camping experience. Snuggle up in your sleeping bags and stargaze! If you have a smartphone, you can download a star map.
Spend time spotting the constellations and telling the stories behind them. Stargazing is an experience you're unlikely to forget. Even if it isn't your first time camping, the sky is mesmerizing every time you get away from the light pollution. Stargazing might just become one of your most favorite campfire ideas!
Campfire games ideas
Scavenger hunts turn nature into an adventure. Geolocation hunting is a fun way to do scavenger hunts. If you're not that adventurous try a nature scavenger hunt. Make up a list to take with you and see who can find the most. You can also take an object to hide and make up clues. However you choose to do a scavenger hunt; they are an excellent activity to do on any camping trip.
Nothing says camping like cooking over a campfire, and everyone has a meal they like. Have your family make a list and help you plan their favorite campfire meals. This way, everyone can make sure their favorite is on the menu.
Is this your first camping trip? Then make up a list of simple meals that your family would like to cook together if nothing else try having a weenie roast. It is such an iconic camping moment you're sure to get a kick out of it.
Campfires are a huge part of camping. Of course, you can gather around and sing songs and tell scary stories. Those are great activities, but what about getting your family talking?
I've gathered some campfire chat starters on a printable file to add to the fun activities in your camping trip. The printable is free for my craft email subscribers or you can purchase it here if you don't want to join my newsletter.
Print them out or open them up on the tablet. Take turns asking each other questions and let the fun begin! Whatever traditions you have or make on a camping trip enjoy all these campfire games and the time you spend with each other!
Pin to save for later