Hi, my name is Petro. I am delighted you found your way to my creative site! I am here to inspire you with my easy sewing, craft & DIY projects and delicious recipes but also learn from and with you. Thanks for all your support!
Easy Peasy Creative Ideas is a creative blog established March 2012, originally titled The Seaman Mom. Here you'll find lots of easy Sewing, Crafts&DIY projects and simple but tasty recipes, natural homemade products, gardening and homemaking tips & tricks. If you are a professional you might want to take a look at our contact page as well. Wanna know more about me? Read along.
About Easy Peasy Creative Ideas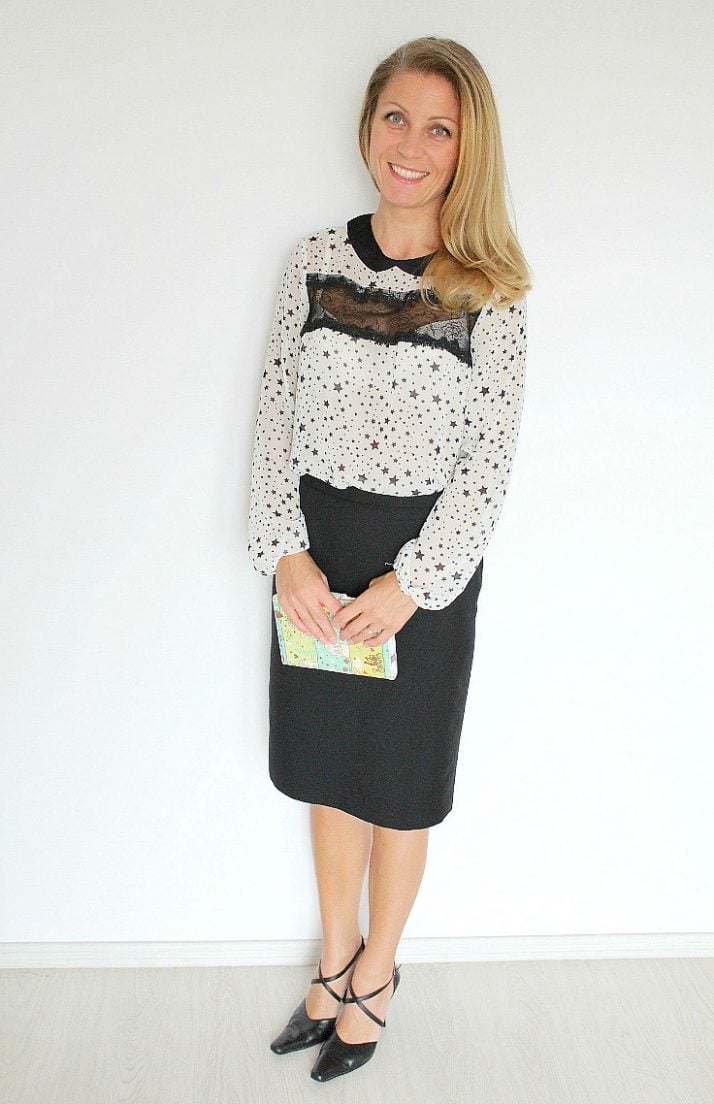 I'm a 40 something work at home mom, multitasking on a daily basis as a creative blogger, virtual assistant, social media manager, aspiring designer, homemaker and mom, trying to find the perfect balance between all of these while offering my little girl the best education and love she truly deserves. I'm also an ex teacher, lawyer and seaman but I've retired from all that fun and I'm now the main writer at Easy Peasy Creative Ideas.
Here on the site, I like to share my love for a variety of topics, as mentioned above. I started blogging after I became a mother and since I was a seaman at that time, it seemed natural to name my blog The Seaman Mom. But lately my life and passions have changed to a less adventurous but more creative side. I love making stuff with my hands, I love learning new things like gardening and building things, I love surprising my daughter with a little handmade gift I've just sewn and I love that I'm capable to make my own household products so my house is much greener than I ever hoped. As my daughter and I get to travel with my husband, I also love writing about our amazing travel stories.
I'm very proud of myself when I manage to keep the house clean, put tasty food on the table, blog for a serious amount of hours, entertain, educate and shower my daughter with lots of love & attention AND still have some free time for myself. All thanks to the little homemaking, cleaning & organizational tips and tricks I apply here and there that help me shorten the time spent on doing all these tasks.
I've been suffering from depression and anxiety for ages, I have been through years of terrible mental instability, confusion, unhappiness, worry, panic and abnormal behavior and I never thought that I would ever manage to have a normal life, let alone a happy one. Being where I am, how I am and who I am now, being creative, making myself useful and needed means I'm happy. I may not be depression and anxiety free but I can confidently say there are a lot of days when I win at this battle.
Bottom line is, I never pictured myself as a creative person but well…life had different plans for me so here I am today, creating! Changing the blog's name to Easy Peasy Creative Ideas started to make much more sense to me. Thanks for stopping by and hope you'll stay for a while, get to know me better and come back another time!
NOTE: This site contains affiliate links. If you buy your supplies & products through these links, I will collect a very small commission at no additional cost to you. This enables me to constantly bring you new, fresh and exciting content and introduce you to some of the most awesome supplies and classes.
Meanwhile, check out some of my favorites around here as well as some of the resources I use:
Food Blogging Photography Resources:
Pinning tools I've had big success with and use daily:
Most popular sewing projects:
Most popular crafts & DIY articles
Most popular recipes:
My content has been featured in reputable publications: