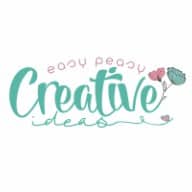 Hi, there! I'm Petro! Welcome to Easy Peasy Creative Ideas!
Do you long to create beautiful projects but despair of finding the time to do so? Do you wish you could find easy projects that would still satisfy your creative soul? Are you looking for ways to make time for your passions and hobbies but don't know where to start? You're in the right place – at Easy Peasy Creative Ideas, you'll find ideas and tips on how to find the time to pursue your love of sewing.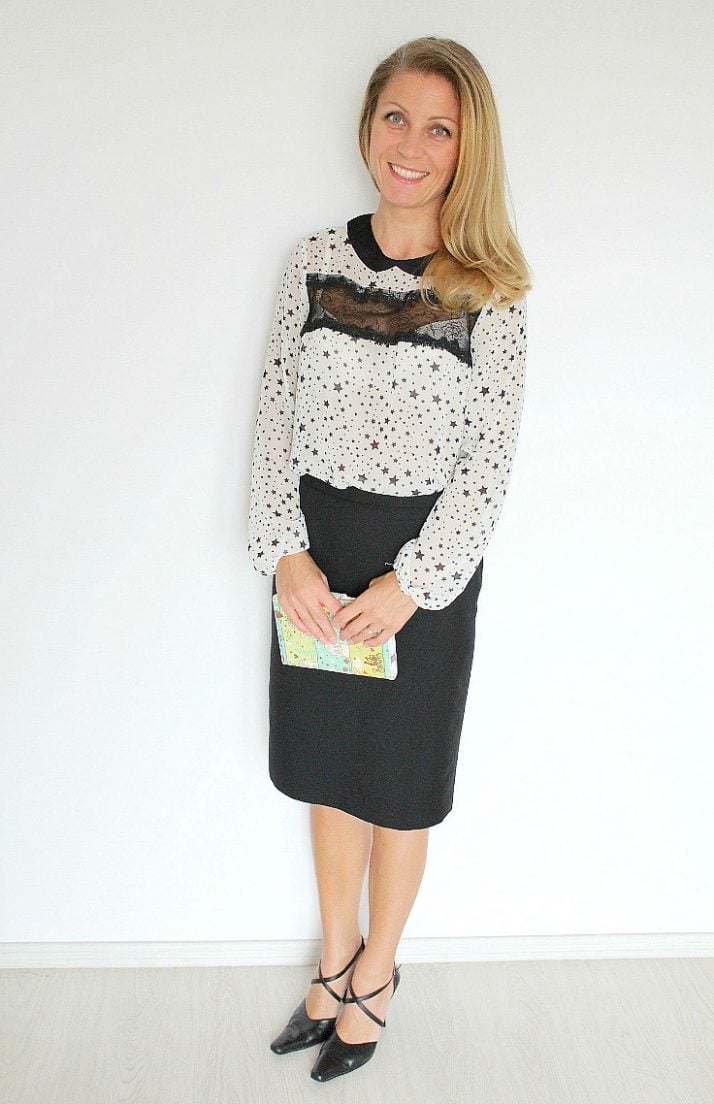 My mission: bringing creativity into your busy life
With my easy-to-follow tutorials, simple patterns and helpful tips & tricks, you can create beautiful projects in no time! Come explore with me and make time for what you love! Many of you may not have a lot of time on your hands which can make it difficult to set aside time for your passions and hobbies. That's why I created this site – to help you find ways to make time for what you love.
I believe that with the right planning and priorities, taking the time to create something beautiful will bring you joy and satisfaction! Whether you're looking for straightforward sewing patterns, easy-to-follow tutorials and helpful tips & tricks, Easy Peasy Creative Ideas has everything you need to bring out your inner creative genius even with the busiest schedule!
Readers' testimonials: hear from my happy visitors
I am so grateful to all for being part of this journey. Over the years, their testimonials have been a source of joy and inspiration. Seeing how they've connected with my writing has encouraged me to keep striving to make my content even better. It has been amazing to see how my tutorials have brought happiness and insight to so many. I thank everyone for their unwavering support and enthusiasm!
See what other readers have said in the commenting sections of my website, on various tutorials:








Imagine yourself sitting comfortably at your sewing machine, feeling relaxed and at ease because you've mastered the art of maximizing your time. You're eager to dive into exciting projects that you can't wait to bring to life. Your sewing corner is a tranquil oasis for you to bring to life those stunning projects you're thrilled to create. And the best part? Sewing no longer drains your time and energy; instead, it inspires your creativity and fuels your enthusiasm for other hobbies. Enjoy more free time while unleashing your inner artist!
Join my community: connect with fellow sewing enthusiasts
When you join the Easy Peasy Creative Ideas community, you'll receive tools to help you find time to create beautiful projects, even with the most hectic schedule. Armed with my top secret sewing tips and hacks, short and easy sewing projects and efficient tips for maximizing your time in the sewing room, you'll be able to find time for yourself and your hobbies! So come join me and let's make time for what you love!
I'm so excited for you to join us and start creating with ease and satisfaction! Sign up for my newsletter below to stay up-to-date on new content, tutorials and get access to tools that will help you find more time to create beautiful projects.
What makes me different: my unique approach
When my daughter started school a few years ago, I had to give her a lot of attention which made it pretty challenging to manage family, work, and my passion for sewing. It was difficult to set aside time for projects and I had to make sacrifices in order to make it work. But eventually, I was able to build a system that was sustainable and made sure that sewing always remained a priority.
I started to dedicate 15 to 30 minutes every day for sewing, making sure I achieved a goal, no matter how small. Each project was carefully planned during my free time, such as while waiting in line at the supermarket or for my daughter's class to end, followed by spreading out the tasks evenly over several days or even weeks. I also learned how to multitask while sewing, allowing me to maximize my time and stay fulfilled.
Through daily practice, I was finally able to make my passion for sewing work with my hectic schedule. It brings me peace of mind and joy and makes me feel accomplished and creative, in a world filled with obligations and commitments.
Resources for creativity: readers' most loved tutorials
At Easy Peasy Creative Ideas you'll find many helpful resources that will help you to make the most of your time and easily manage all aspects of your life. Whether you're a beginner or an expert, I'm sure that you'll find something here that will be useful and inspiring. Here is a list of projects and tips and tricks to get you started!
And if you're a beginner or really short on time, you can make these projects in about 10 minutes:
More testimonials: the impact of Easy Peasy Creative Ideas
Bev says: "Thank you for this tip, I was trying to turn a very thin strip with a safety pin and getting nowhere! This hack saved the day 😊"
Noir says: "Woah! What a wonderful tips. Thank you so much!!! I used 2 metal straws, much sturdier than plastic one."
Franki says: "You have honestly saved my sanity! AMAZING technique! Thank you"
Karen says: "I really needed this, I have been wanting to get something plastic to put near my throat plate for a guide. This is really going to be a help, rated #10. Thank you so much! 👵"
Sheila says: "Ingenious! Who else would have thought of something so obvious? I have to go and try this now. Thank you! I always find your tutorials so helpful and beyond useful. ♡♡♡"
Jill says: "Thanks so much for the tip! I too have difficulty keeping my seams straight! This is the best tip I've seen yet!!"
Annie says: "Dear Petro, I love your site. You have wonderful and creative ideas, especially the latest for storing bobbin with thread. I've incorporated into the organization of my sewing room. Great tutorials."
Shelia says: "Have two sewing machines now I understand whats wrong with both of them. Thank you so much!";
Jean says: "Here I am (88 in August) and you have given me the BEST tip about the seam ripper that I have ever had. That little red ball–like so many others, I never knew!! I am making a quilt for my great-grandbabies and will bless you forever with the knowledge I keep gaining from your site."
Become a part of our vibrant community of sewing enthusiasts
I look forward to helping you make your creative dreams a reality. Join Easy Peasy Creative Ideas community today and let's create a beautiful world full of possibilities! Sign up here to get started!
Make every day creative with Easy Peasy Creative Ideas! So many ideas, so little time! And if you ever need additional support, you can always reach me via email (petro"at"theseamanmom.com), a comment on the site, social media, or the contact form on my contact page. I'm here for you every step of the way. Happy creating!