Article may contain Amazon & affiliate links. As an Amazon Associate I earn from qualifying purchases at no additional cost to you.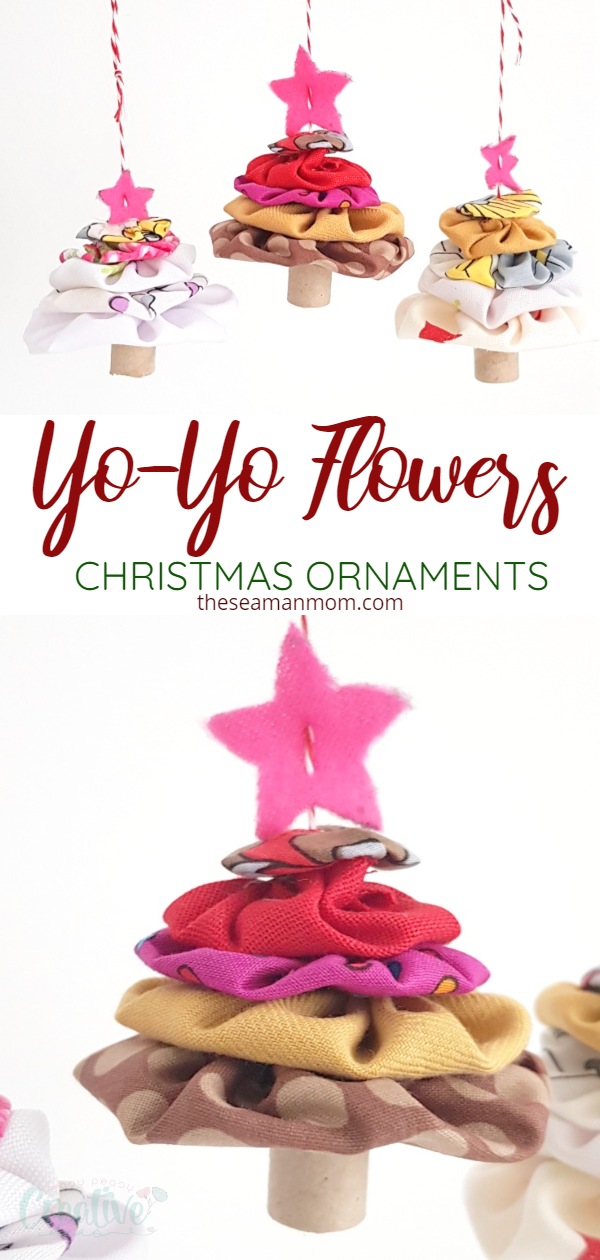 These simple and easy yoyo Christmas trees are such a cute gift idea for someone as a thank you this holiday season! Made with just a few layers of fabric flowers, these yoyo Christmas ornaments are the perfect handmade decorations if you're into fabric Christmas ornaments!
Yoyo Christmas tree ornaments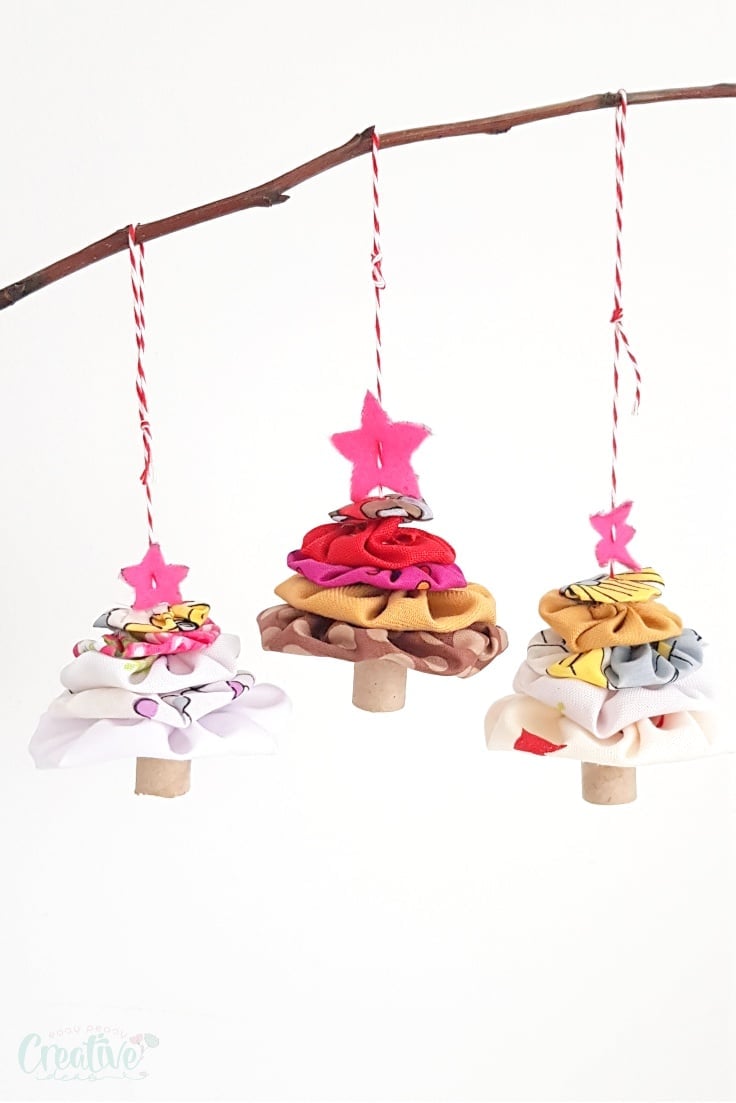 These yoyo Christmas trees are such an adorable way to decorate your Christmas tree this year! These yoyo ornaments will look so lovely in your Christmas tree, on your mantle or the dining table as a centerpiece for the winter season or your Christmas party!
Yoyo Christmas trees are very simple to make, even kids can help out. And a great project for your scrap fabrics! I made mine with 5 layers only because I wanted my yoyo Christmas ornaments to be small. But you can add as many layers as you like, to make even smaller or bigger trees.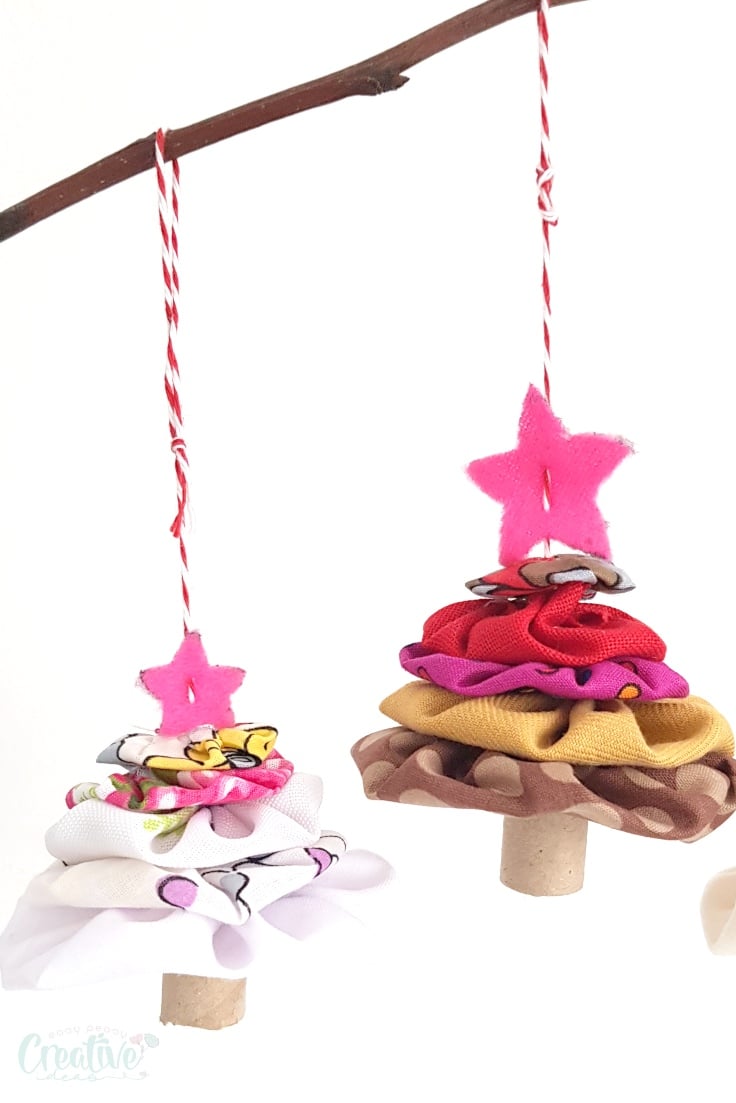 Want more Christmas ideas?
As for the trunk, I used an old spool made out of cardstock and cut it to size. Using this kind of spool was ok because my little trees are meant to hang as ornaments on the Christmas tree and don't need a stable trunk. But if you plan on displaying your yoyo Christmas trees on a table, you'll need to find something more stable, like mini terracotta pots, or wider plastic spools.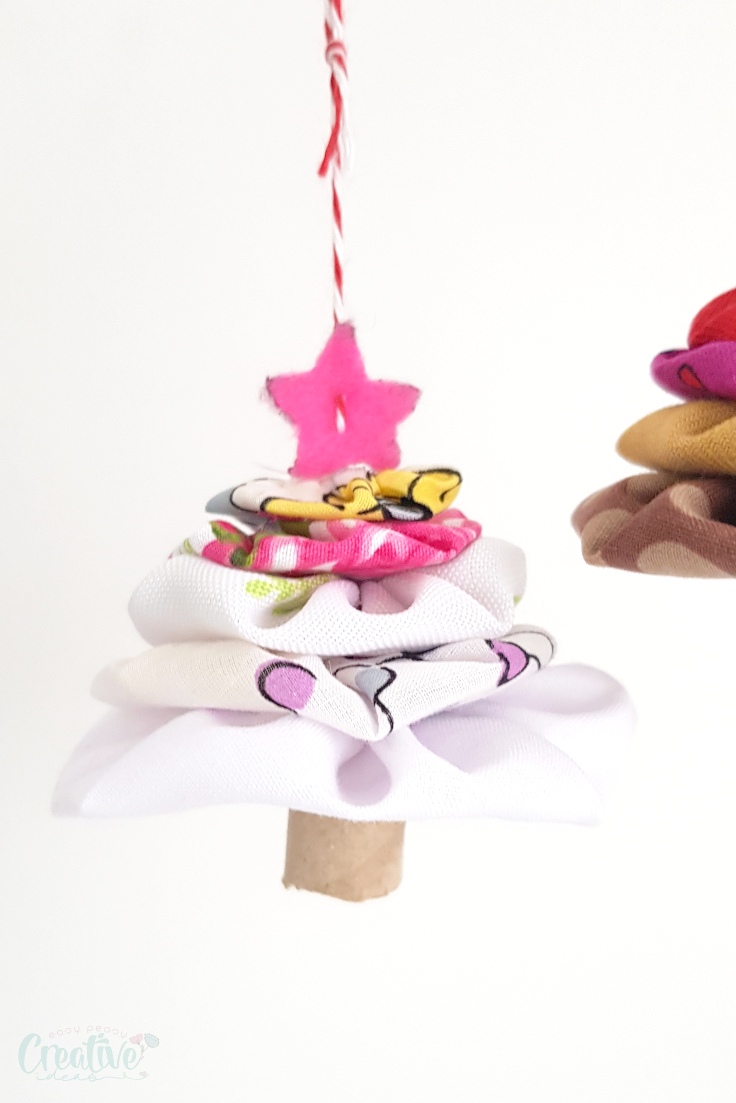 I used baker's twine to thread and hang my ornaments because the red and white one seemed like Christmas appropriate to me but you can use whatever works for you! For the little stars at the top of my little trees I used fleece but those can easily be replaced with buttons or beads.
I made a template for these yoyo ornaments with 8 layers in different sizes, available for purchase here or free for my sewing and crafts email subscribers, so be sure to sign up below.
Sewing newsletter:
Craft newsletter:
Yoyo Christmas trees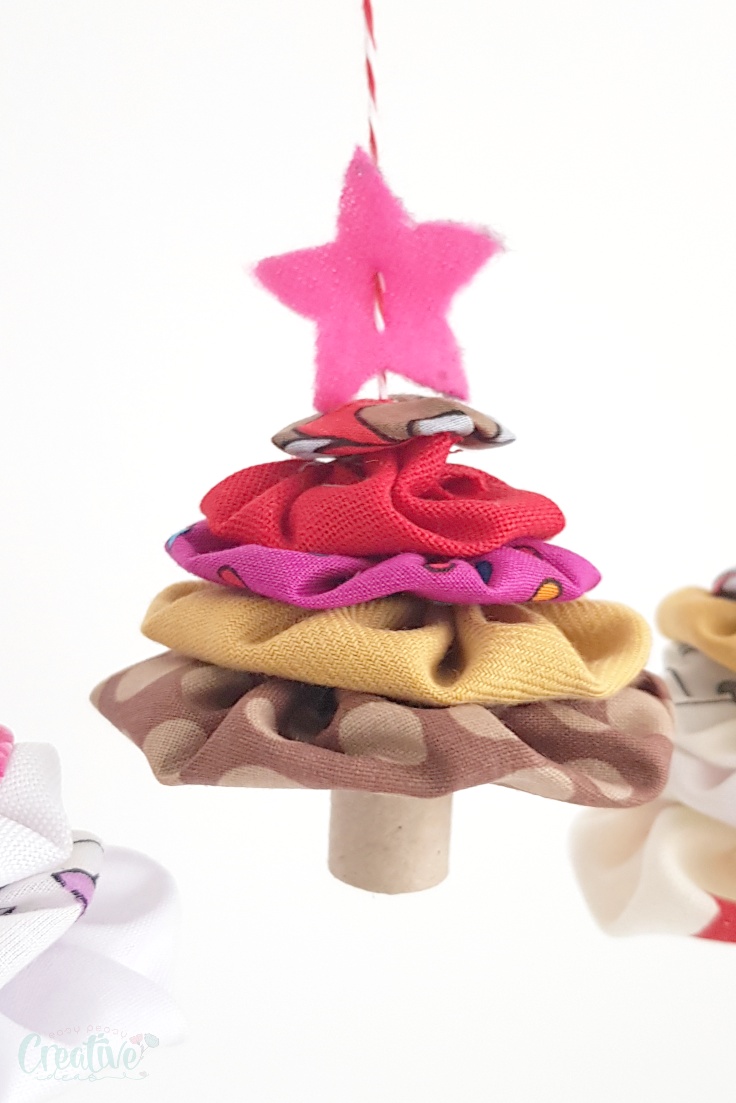 Materials
fabric scraps
scissors
matching thread
hand needle
baker's twine
small pieces of fleece
hot glue
hot glue gun
Directions:
Cut the fabric using the yoyo template. Start by cutting the larger circles first (for example, if you plan to make 3 trees, cut out three large circles). Then trim the pattern to the next circle and repeat to cut out the fabrics corresponding to that circle size. Repeat until you finish all circles.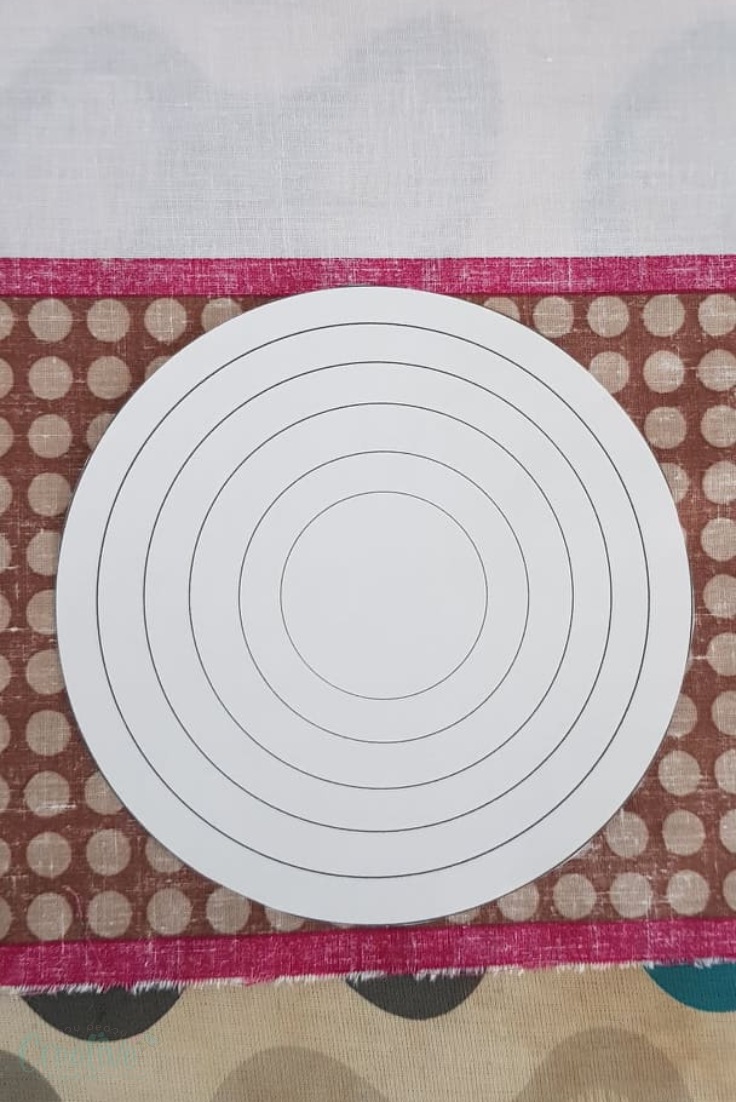 Cut out small stars from the fleece scraps, one per tree.
Thread a hand needle and tie the end with a secure knot.
Start making your yoyo flowers (if you don't know how to make yoyo flowers, here's a quick tutorial)
When all flowers are done, separate them in groups corresponding to each tree. Arrange the yoyo's from the largest to the smallest.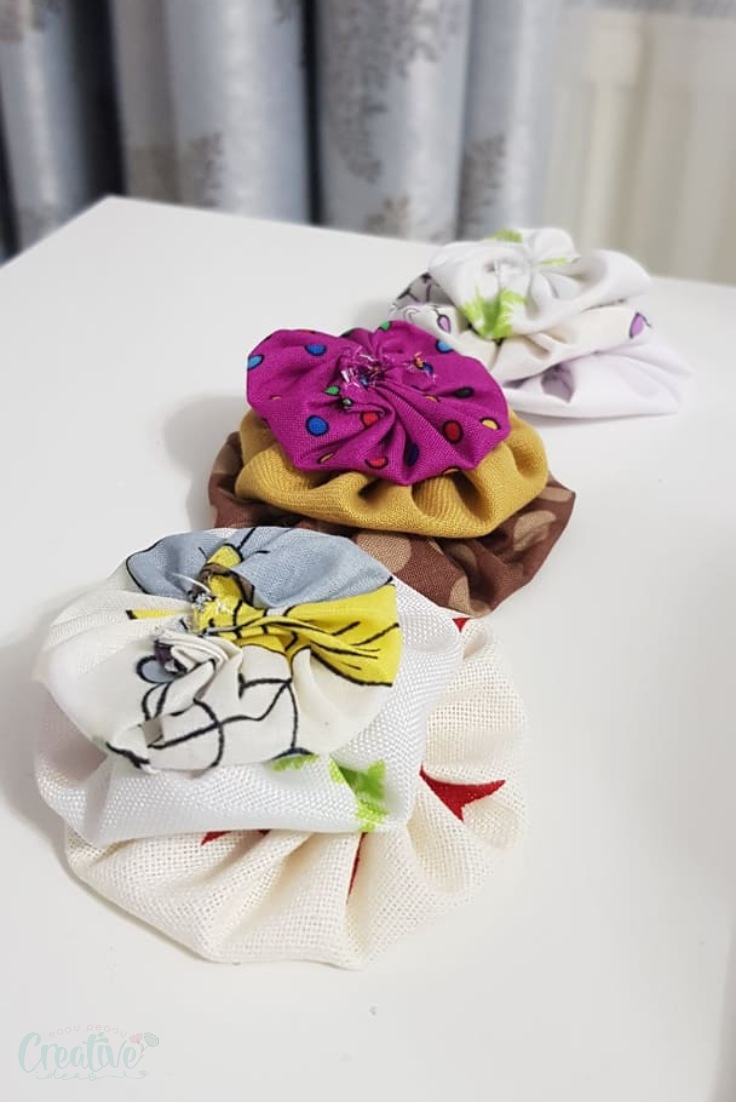 Thread he needle with baker's twine then pass the needle through the middle of all yoyo flowers in one group, starting from the largest to the smallest. Don't thread the flowers too tights, leave a little space between flowers so you can fluff up the yoyo's later on, when all flowers are attached.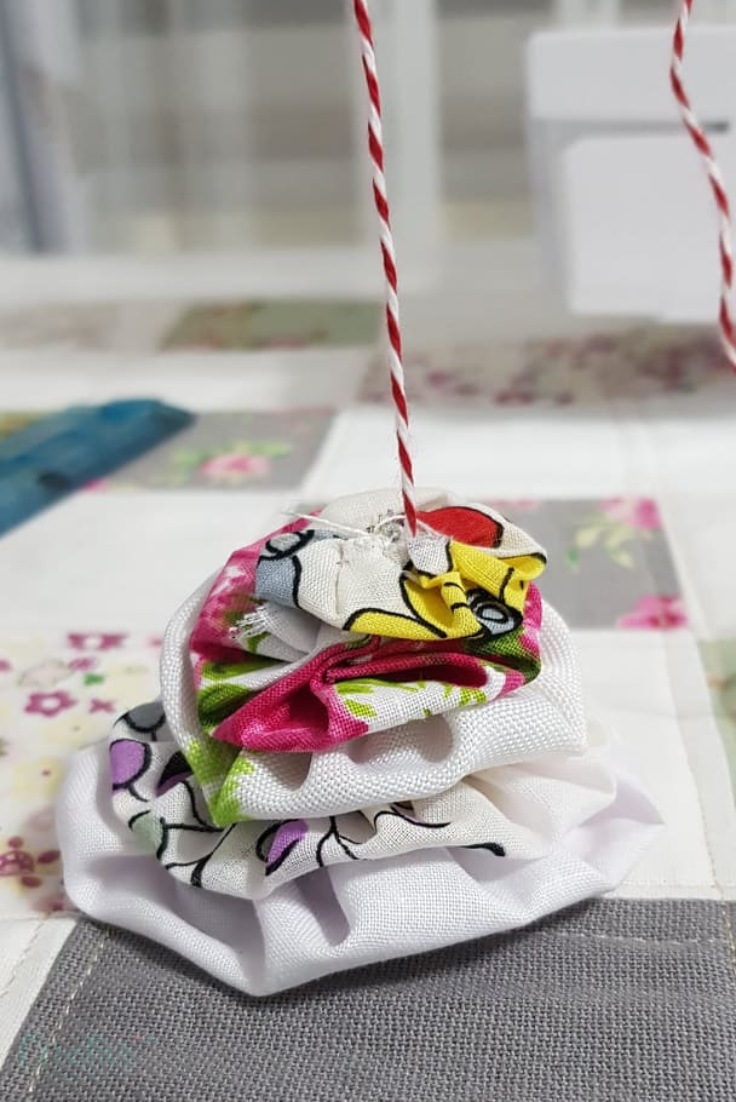 After threading the smallest yoyo, thread a star through the middle, like you would thread a button.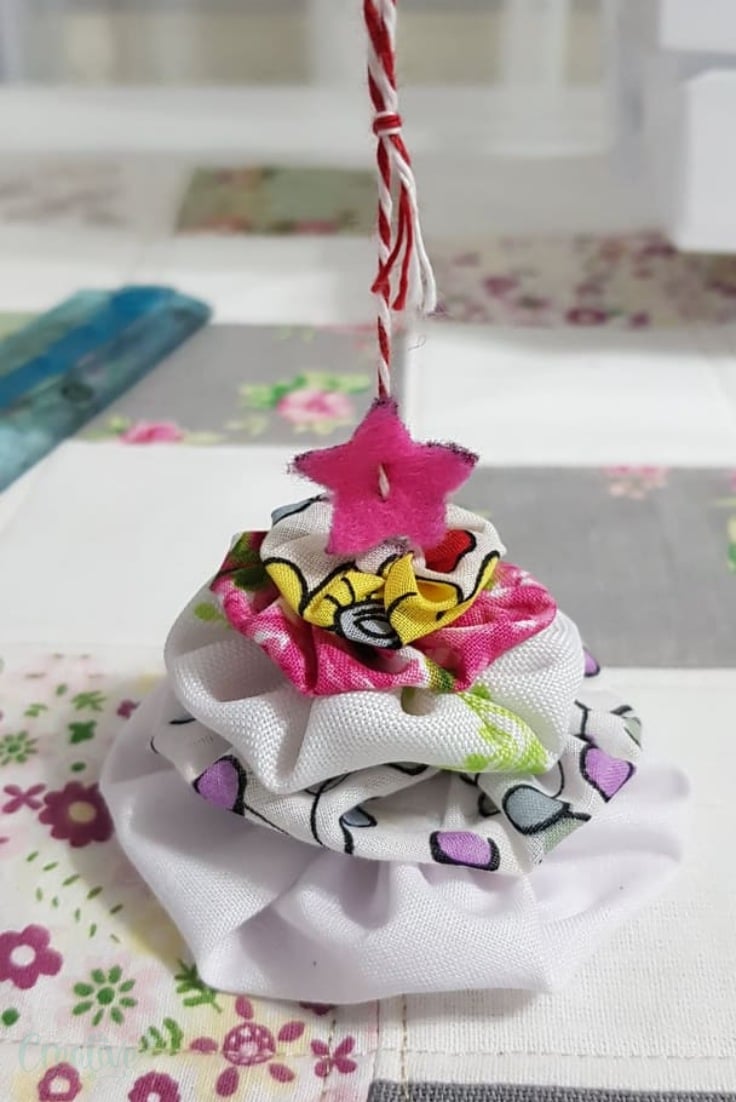 Leave a tail of baker's twine, long enough to create a loop. This will be used to hang the tree.
Hot glue an old, used spool to the bottom of the tree and you're done making the first tree.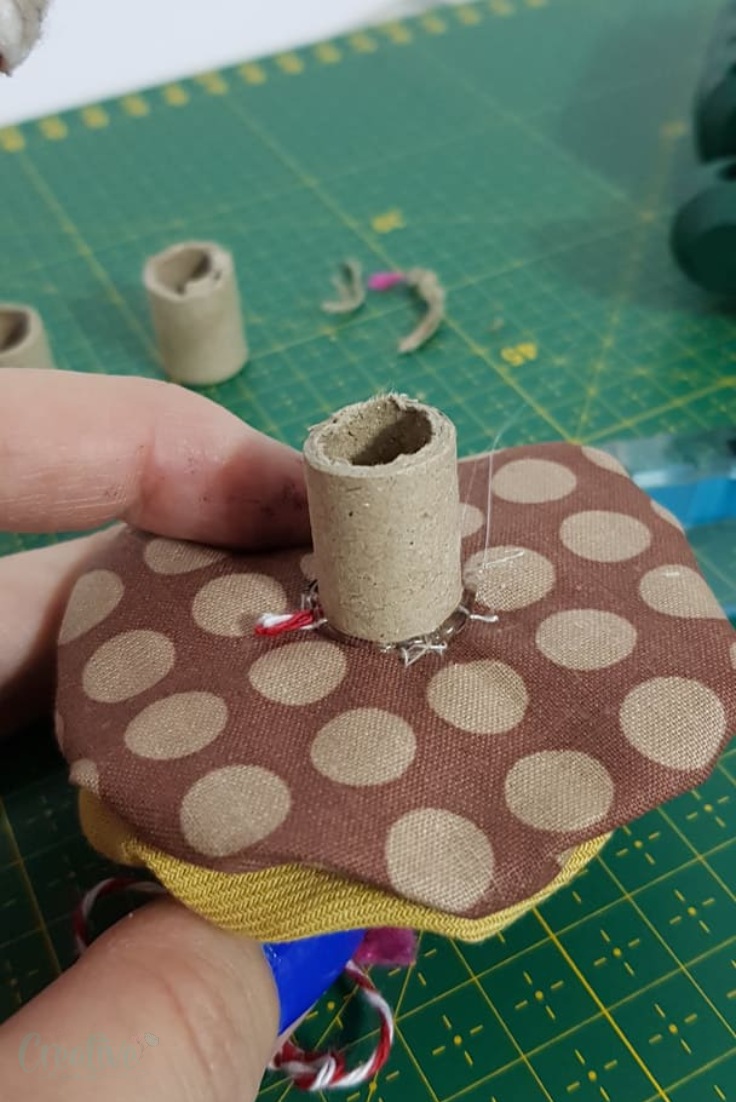 Continue in the same manner for as many trees as you like.
I hope you found these yoyo Christmas trees as cute as I do! What do you think? Will you make some of these little ornaments for your Christmas tree or the home this year? Let me know in the comments below and don't forget to rate this tutorial! Thanks!
Pin to save for later