Caramel apple punch recipe
Article may contain Amazon & affiliate links. As an Amazon Associate I earn from qualifying purchases at no additional cost to you.
Whip up this festive and delicious apple pear punch and get into holiday season mode! Enchant your guest by adding flavor and a lot of interest to this quick punch with just a touch of salted caramel sauce.
Apple Pear Punch with caramel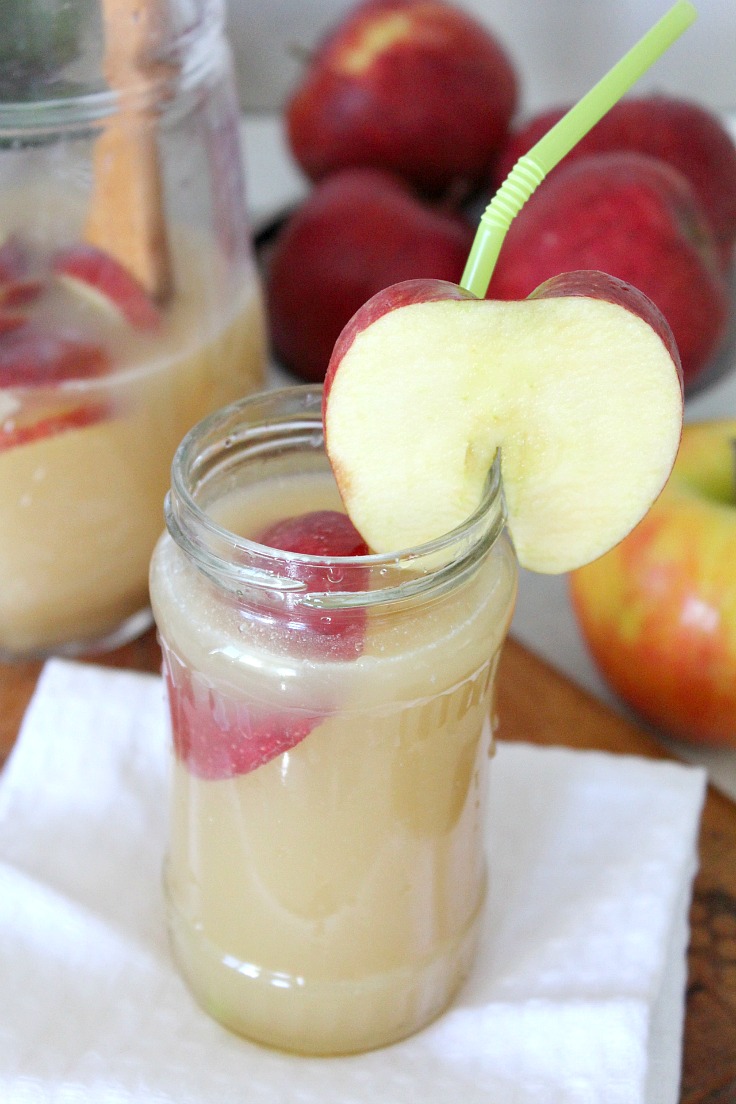 This apple pear punch is a great cocktail for Thanksgiving and even Christmas. The cinnamon and caramel sauce add so much warmth and coziness to this punch, even to a non alcoholic version. Make it even more interesting by adding a splash of vodka if you like!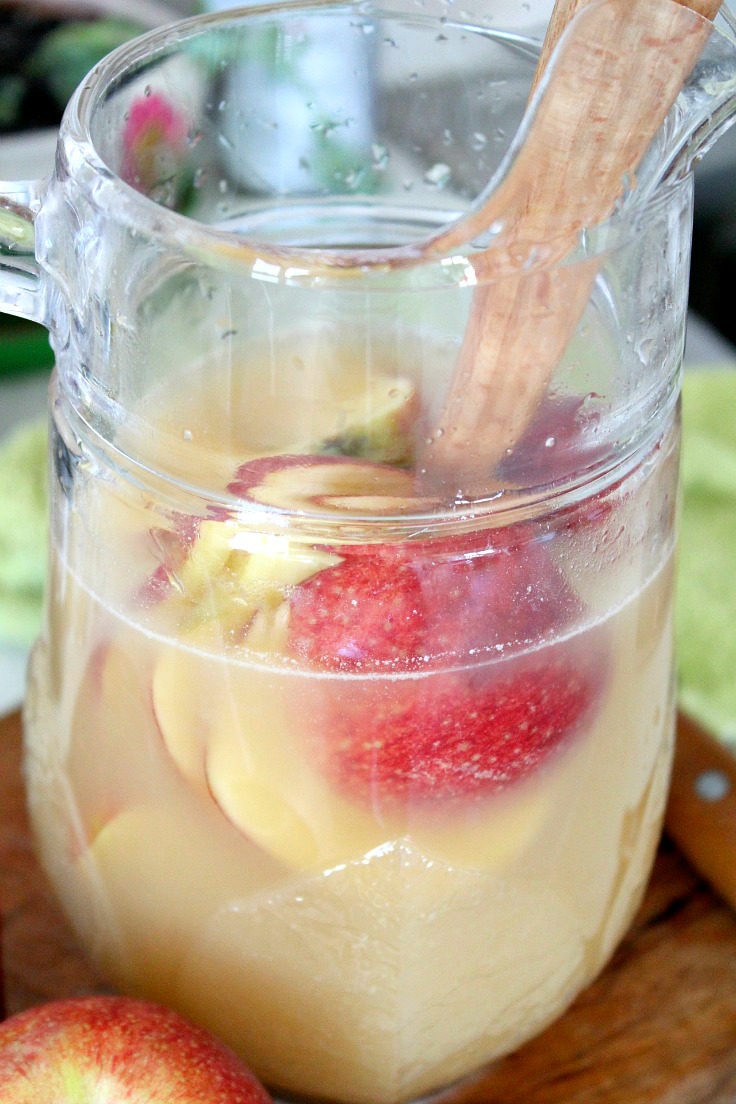 I don't drink alcohol but for this year's holidays I wanted a drink that is easier to make with and without alcohol, and this punch is just a perfect choice! It's refreshing, delicious and oh, so easy to make, it literally takes a few minutes to make. Best thing is, this apple pear punch can be served cold or hot. How awesome is that? I think you will love it as much as we do!
Apple Pear Punch recipe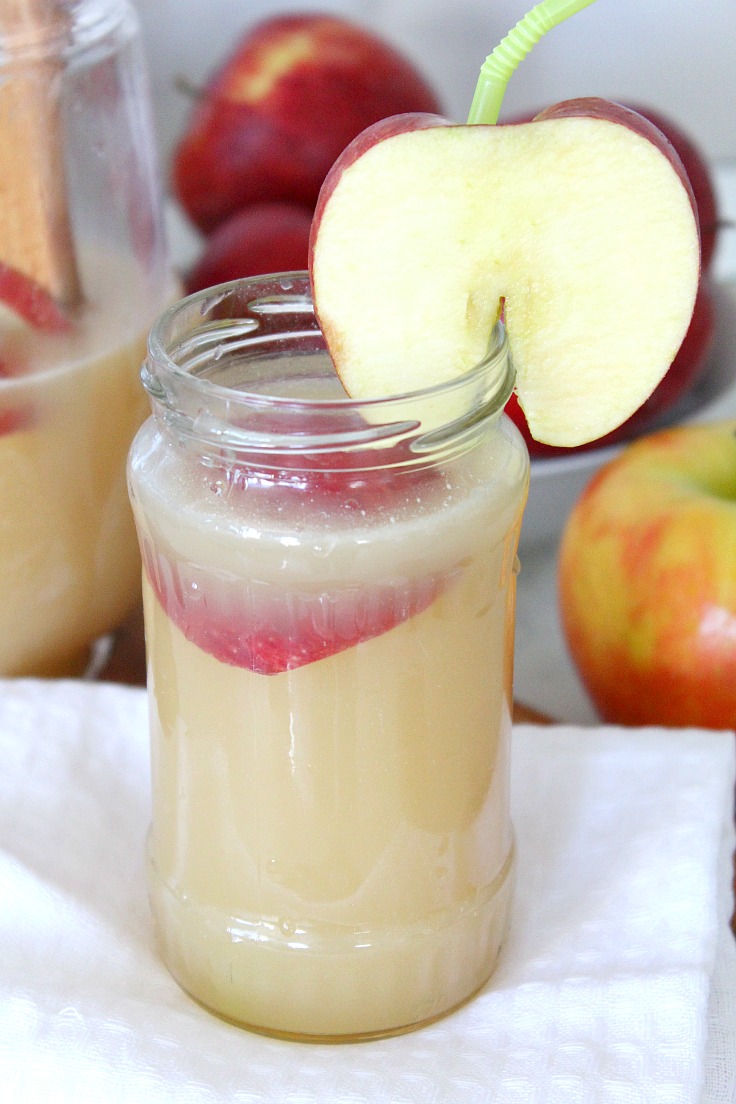 Ingredients:
1 apple, chopped or sliced
17 oz pear nectar
17 oz apple cider
12 oz ginger ale
1/2 teaspoon cinnamon powder
2 spoonfuls salted caramel sauce (recipe here)
Vodka (optional)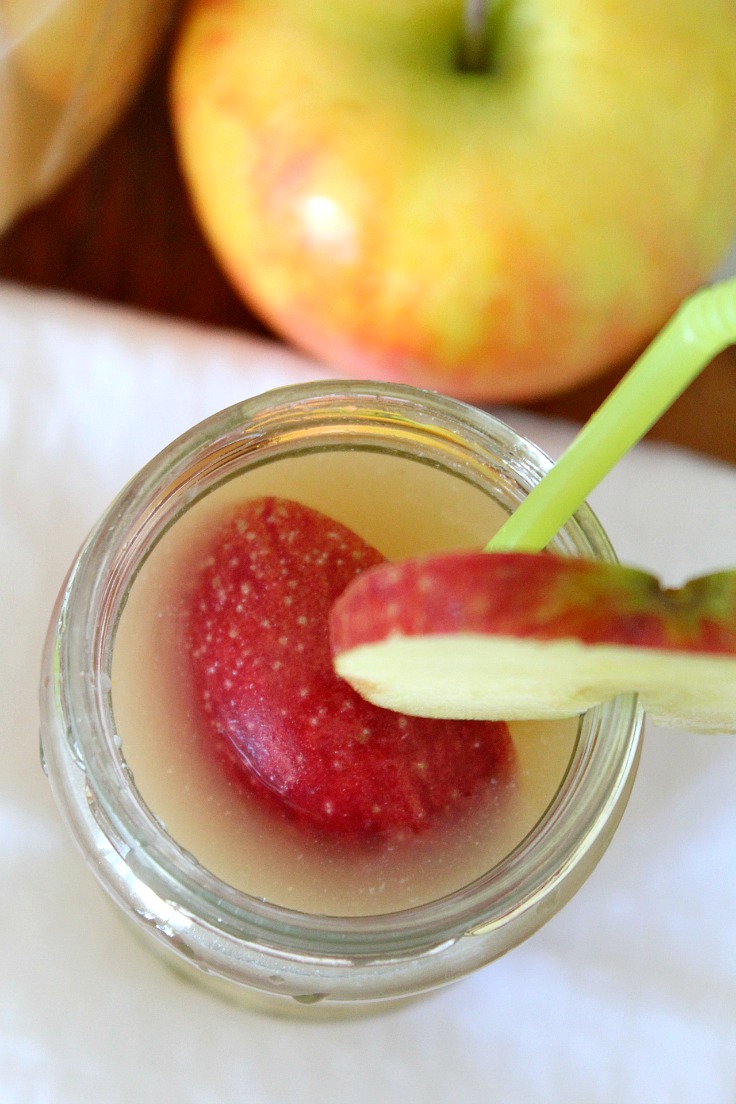 Directions:
In a pitcher, mix apple cider, pear nectar, and ginger ale and stir well (but gently).
Add cinnamon and stir well.
Add caramel sauce and stir well (it helps if you warm the caramel first).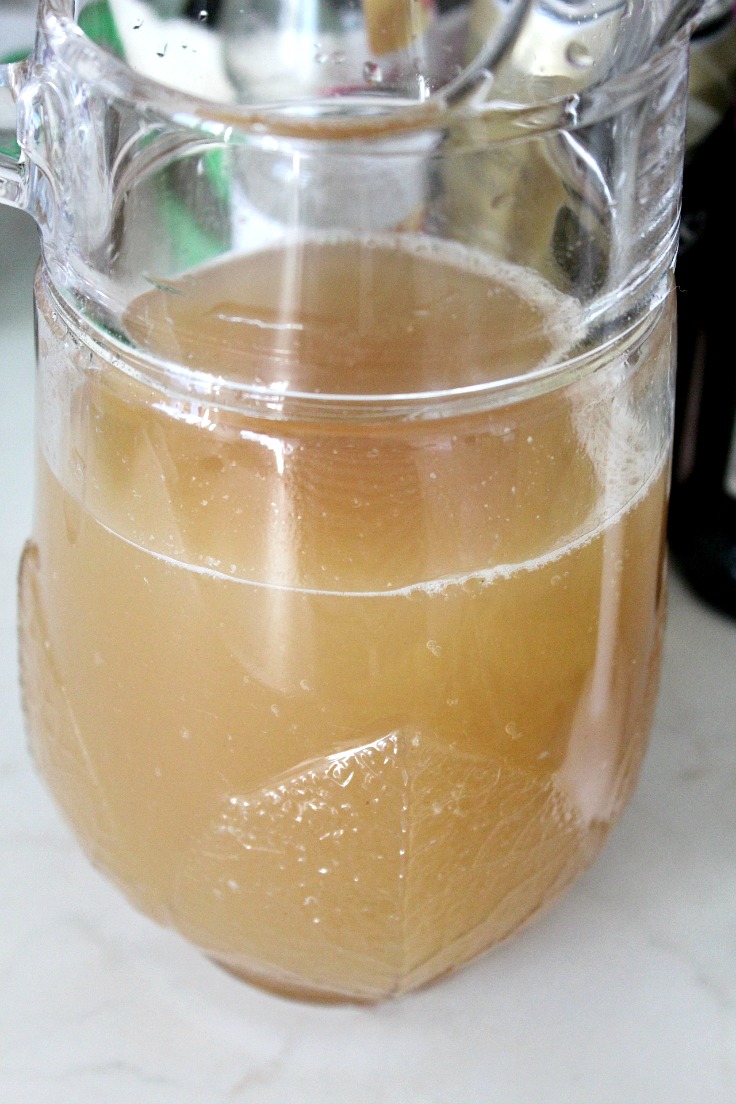 Place apple slices inside pitcher.
Keep in the fridge for 1/2 hour or pour over ice and serve immediately.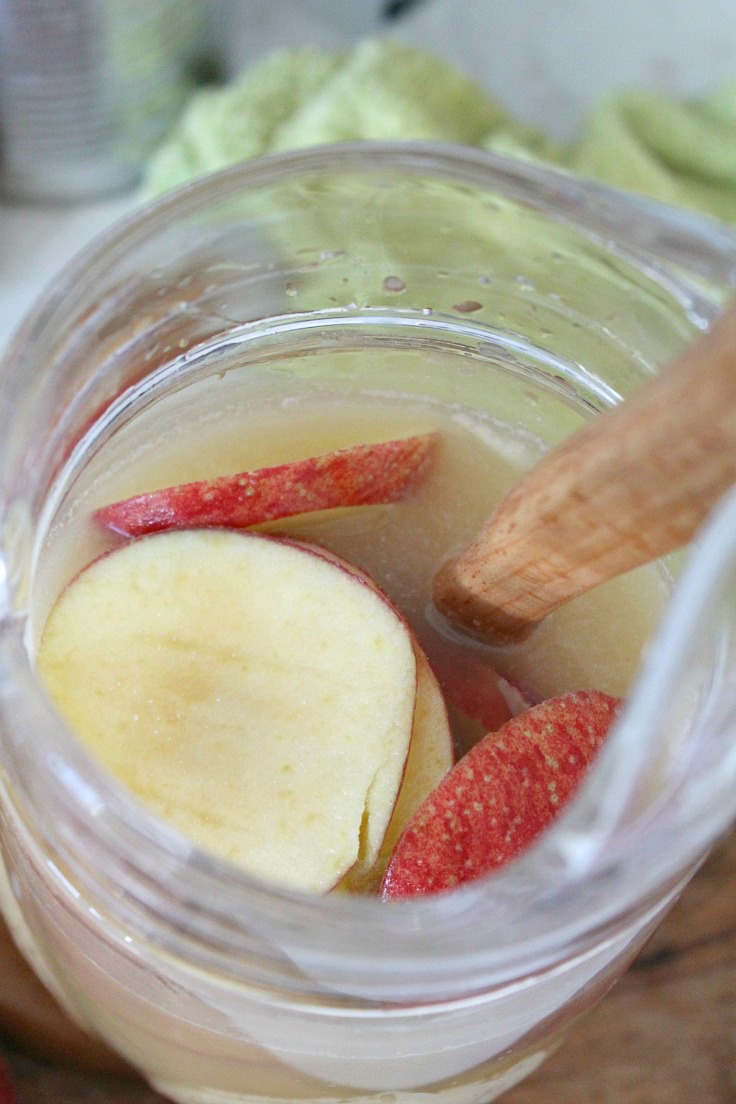 If you want it warm, heat all of the liquid ingredients in a pot over a stove on low heat. Simmer for a few minutes until warm, place apple slices in the pot, and serve in mugs. (Note: It may form some bubbles while simmering)
If you want an alcoholic drink, add one shot of vodka to each individual drink, or 1½ cup to entire pitcher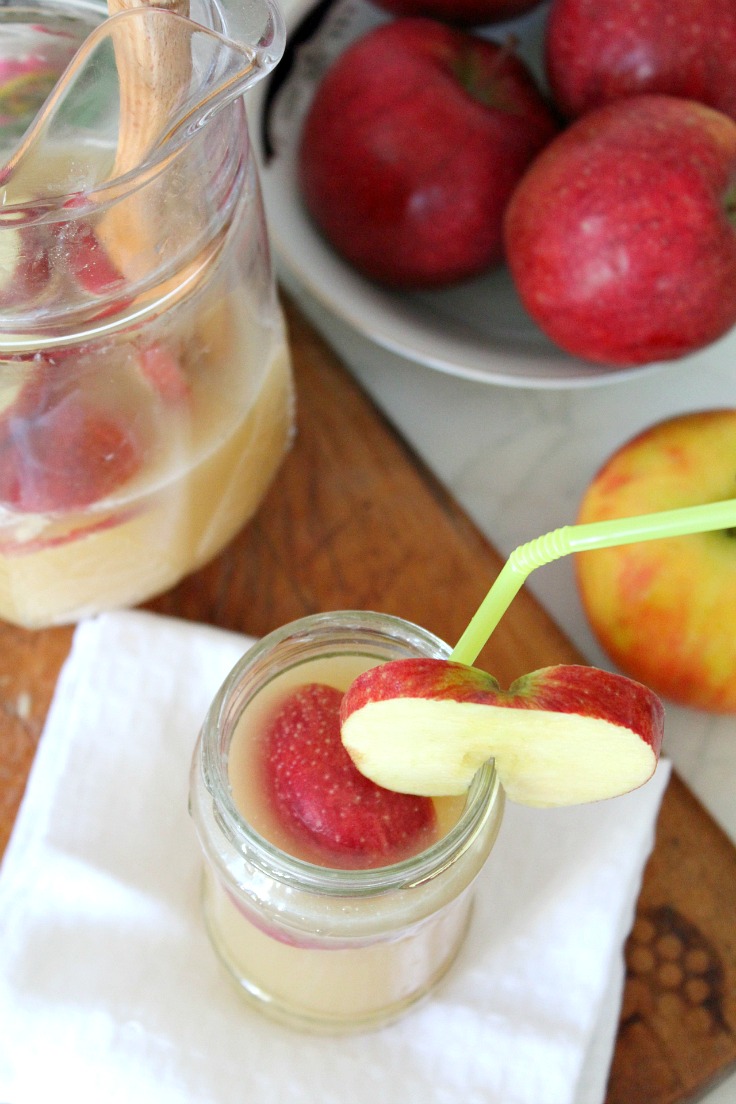 Here's the recipe card too, to save and print later, because I know you're gonna make this apple pear punch over and over again!
Caramel apple punch recipe
Ingredients
1

apple

chopped or sliced

17

oz

pear nectar

17

oz

apple cider

12

oz

ginger ale

1/2

teaspoon

cinnamon powder

2

spoonfuls salted caramel sauce

recipe here

Vodka

optional
Instructions
In a pitcher, mix apple cider, pear nectar, and ginger ale and stir well (but gently).

Add cinnamon and stir well.

Add caramel sauce and stir well (it helps if you warm the caramel first).

Place apple slices inside pitcher.

Keep in the fridge for 1/2 hour or pour over ice and serve immediately.

If you want it warm, heat all of the liquid ingredients in a pot over a stove on low heat. Simmer for a few minutes until warm, place apple slices in the pot, and serve in mugs. (Note: It may form some bubbles while simmering)

If you want an alcoholic drink, add one shot of vodka to each individual drink, or 1½ cup to entire pitcher