Article may contain Amazon & affiliate links. As an Amazon Associate I earn from qualifying purchases at no additional cost to you.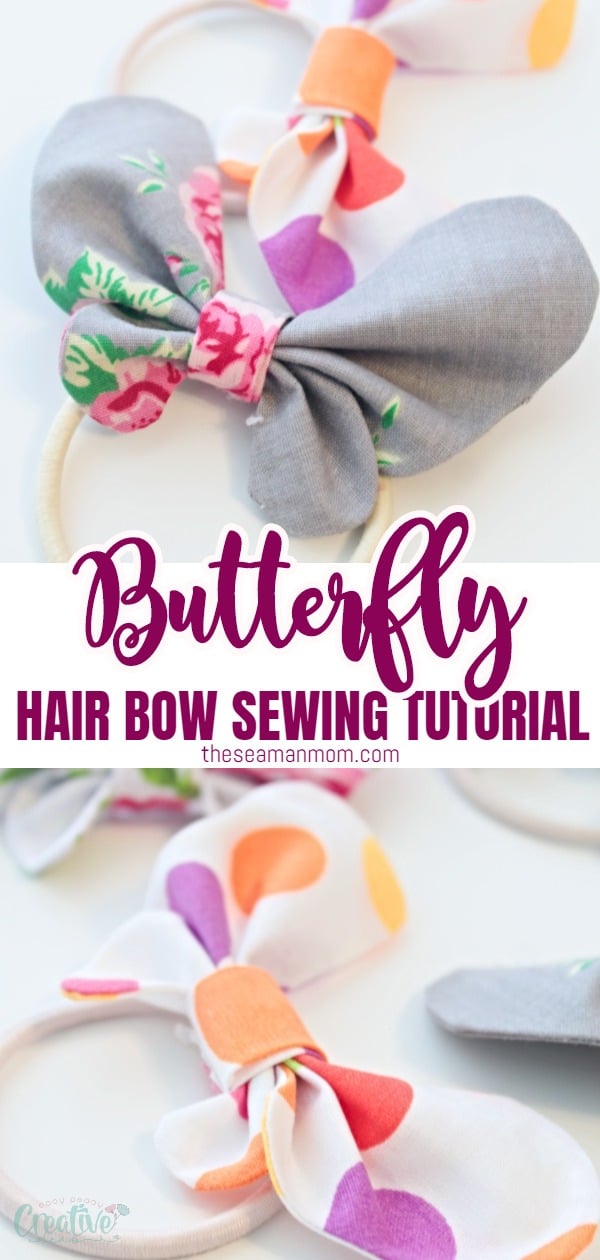 Want to make some adorable butterfly hair accessories for the little girls in your life? This butterfly hair bow is so simple to make with fabric scraps and perfect for girls of all ages!
Butterfly hair bow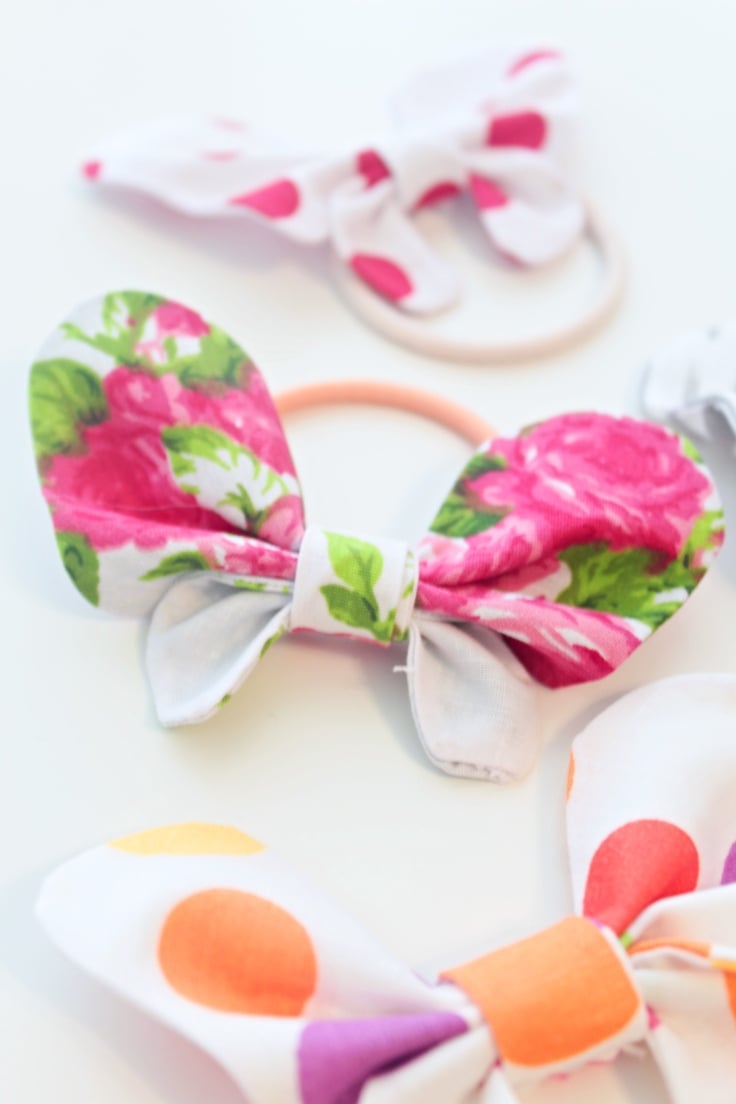 Ellie, my little munchkin loves wearing cute hair accessories and have been asking for a butterfly hair bow for a while. And since spring is here I thought this is the perfect time to take a break from my hectic life and make some adorable DIY fabric hair bows !
To be honest I love seeing her wearing cute accessories and I kind of made this butterfly hair bow to make myself feel better. I'm going through some stressful times for absolutely no reason, really and getting creative always have the power to uplift me. I also love going through my never ending stash of fabric scraps and come up with something useful and cute like these lovely DIY hair bows!
Butterflies are very popular and the most loved insects in spring for their beautiful colors. Nails, cakes, lanterns, room decorations, butterflies can be found everywhere, as they can be made to embellish almost everything.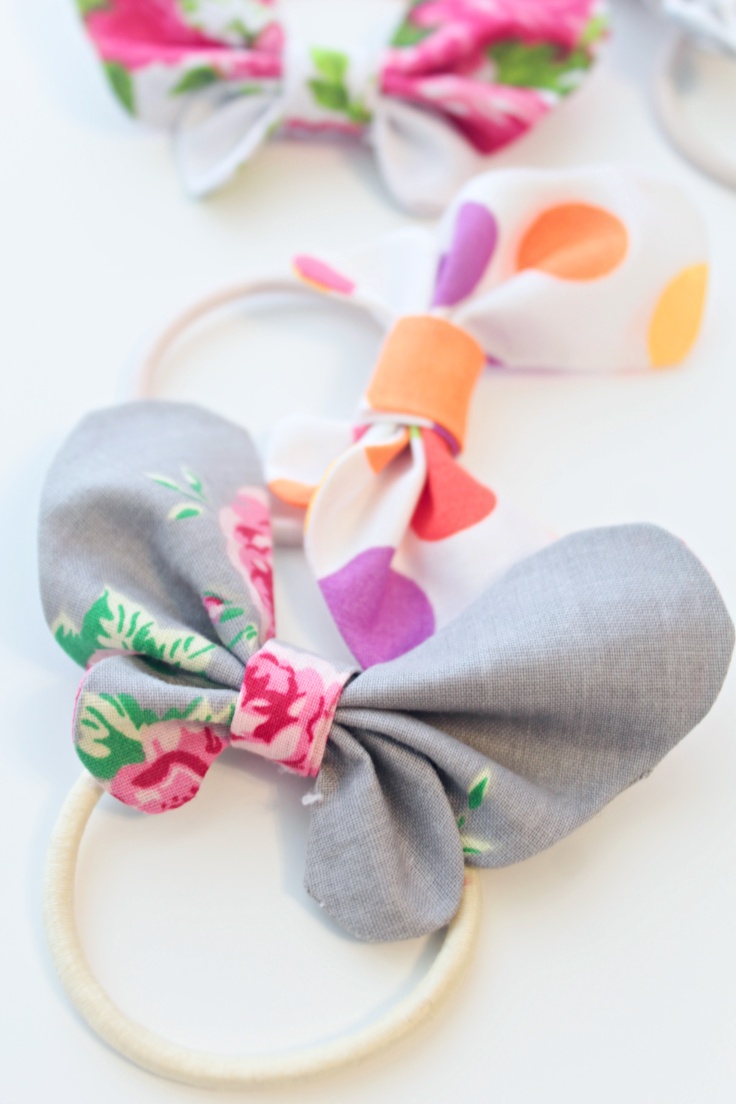 This is such an easy project, even kids can work on it. Even if they are too young to use a sewing machine, they can draw and cut out the pattern, and put the sewn pieces together.
A great opportunity to clean up and get rid of all the small scraps just waiting a nice project. This way, you can make lots of hair bows to match your daughter's or granddaughter's outfits, so that they can wear them all the time. You can even use up leftover fabrics from outfits you already made for them, so they have perfectly matching bows.
If you have leftover felt, glitter canvas or leather pieces, they are also great for making these beautiful butterflies.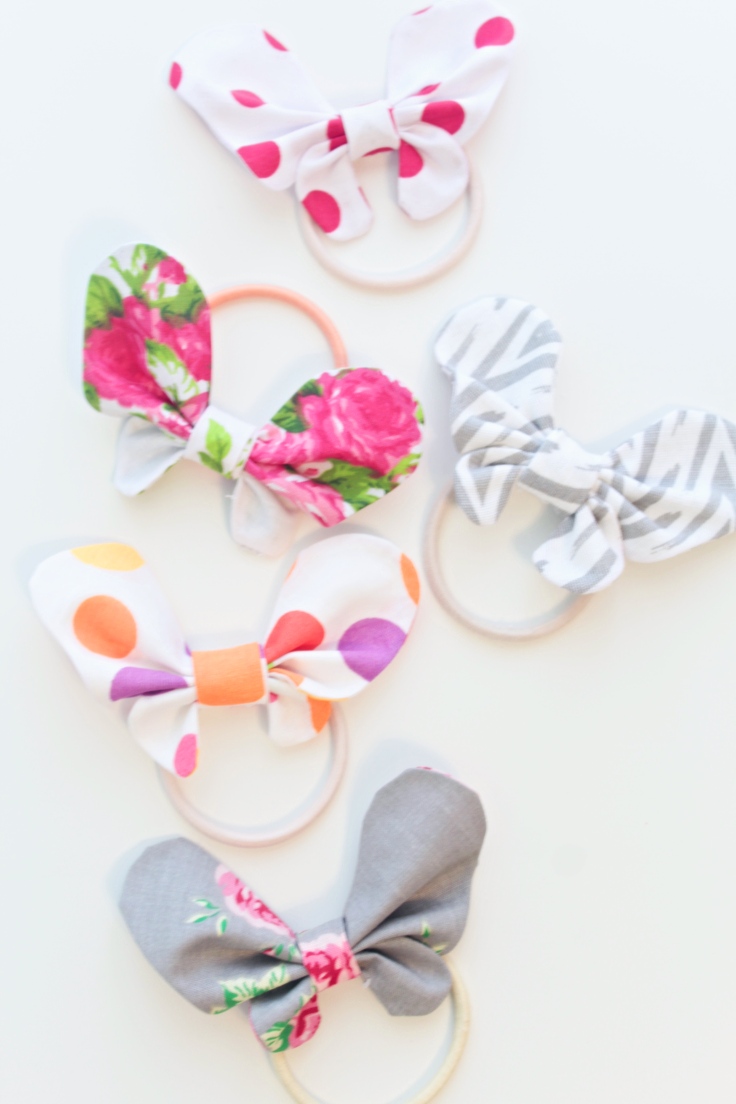 Want more ideas for hair accessories?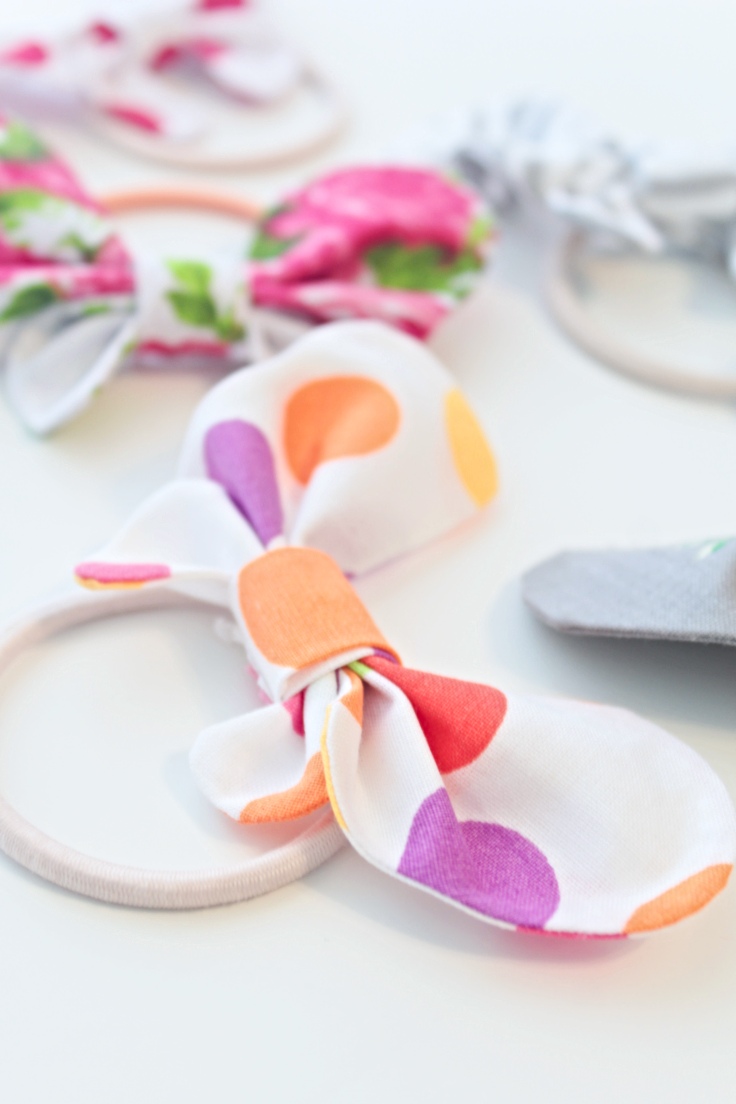 This project is not only a great scrap buster and mood changer, it's also a super cheap way to update your spring wardrobe! This butterfly hair bow can be used as a hair tie as I did, hair clip or a cute detail for tops, dresses and headbands! I have a lot of hair ties that are too plain for my taste so I decided to add interest and a dose of cuteness to these but the possibilities are endless with these butterfly hair accessories!
How to use these butterfly bows
Sew these beautiful butterfly bows on a hair clip or a brooch pin to be able to quickly personalize any outfit, and also move them from one dress to another in under a minute.
You can spice up plain fabric hair bows with beads, sequins, lace or pieces of ribbon to make them more festive and use up more leftover craft supplies.
These bows are great for all seasons: flowery bows for spring and summer, orange or earthy tones for fall, red or green for Christmas time, there are so many designs you can try.
But don't just limit yourself to hair or clothing accessories. Gather a bunch of butterflies and hang them over your baby's crib or in your girl's room. They can also be displayed as a garland or pinned on the curtains to make the room look happier and more colorful.
These easy butterfly bows can be made as a gift for a girl's birthday, first day of school, Christmas or any occasion you might think of. You can also make a bunch for all the girls in the cheerleading team or ballet class. Also, if your daughter is a dancer, upgrade her competition outfits with a beautiful butterfly, especially as younger girls are usually not allowed to wear glitter or shiny fabrics and accessories.
Butterflies can also make great birthday party decorations as garlands, or you can make different ones to personalize each girl's cup or drinking straw. This will also be a small memory for them to take home after the party, as a "thank you for coming" gift.
---
I made a pattern for these cute butterflies, available to purchase here!
---
Show me the beautiful bows you made for your girls and how you managed to personalize them, in the comments section below.
Butterfly hair clip tutorial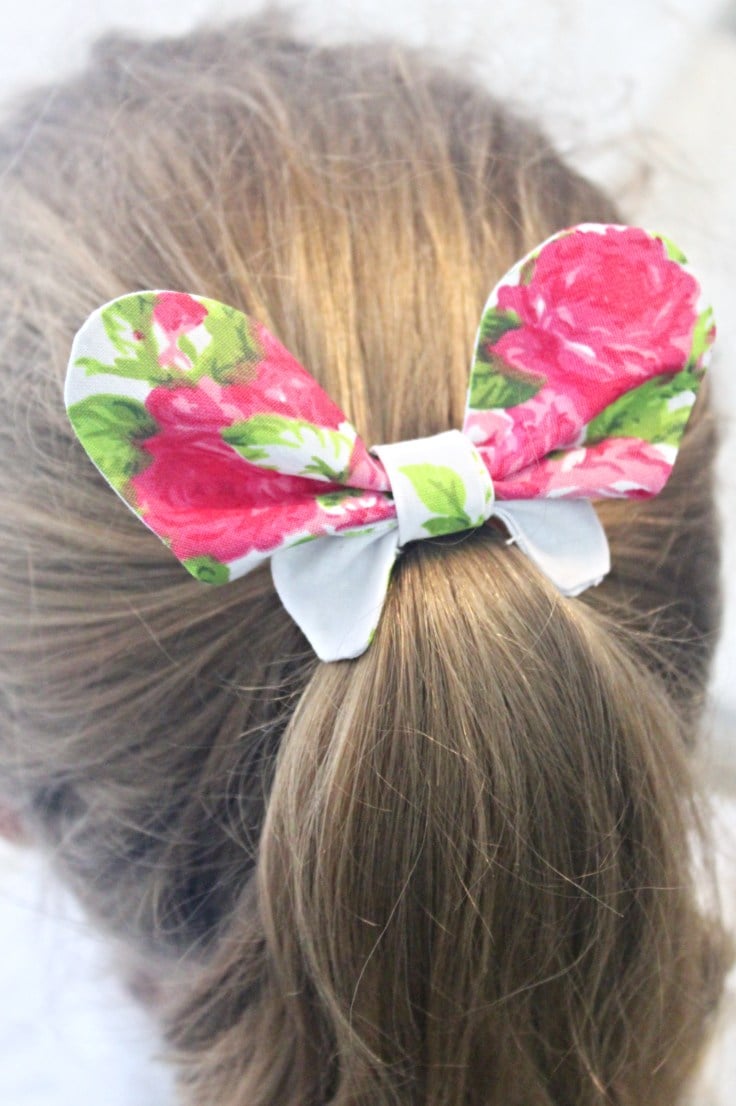 Materials:
fabric scraps
scissors
pins
matching thread
sewing machine (optional, you can hand stitch these too)
bamboo skewer
pressing iron
How to make butterfly hair bows:
Cutting the butterflies
Print your template and place it on a self healing cutting mat.
Use the exacto knife to cut out the templates. Being so small, it's pretty hard to cut using craft scissors so an exacto knife is a better fit for this project.
Place the patterns on a piece of interfacing and trace around the patterns using a fabric pen or chalk pen. Cut interfacing for each of the bows you're planning to make.
Take the scrap fabrics and place them in pairs, right sides together.
Place the interfacing on the scrap fabric, sticky side down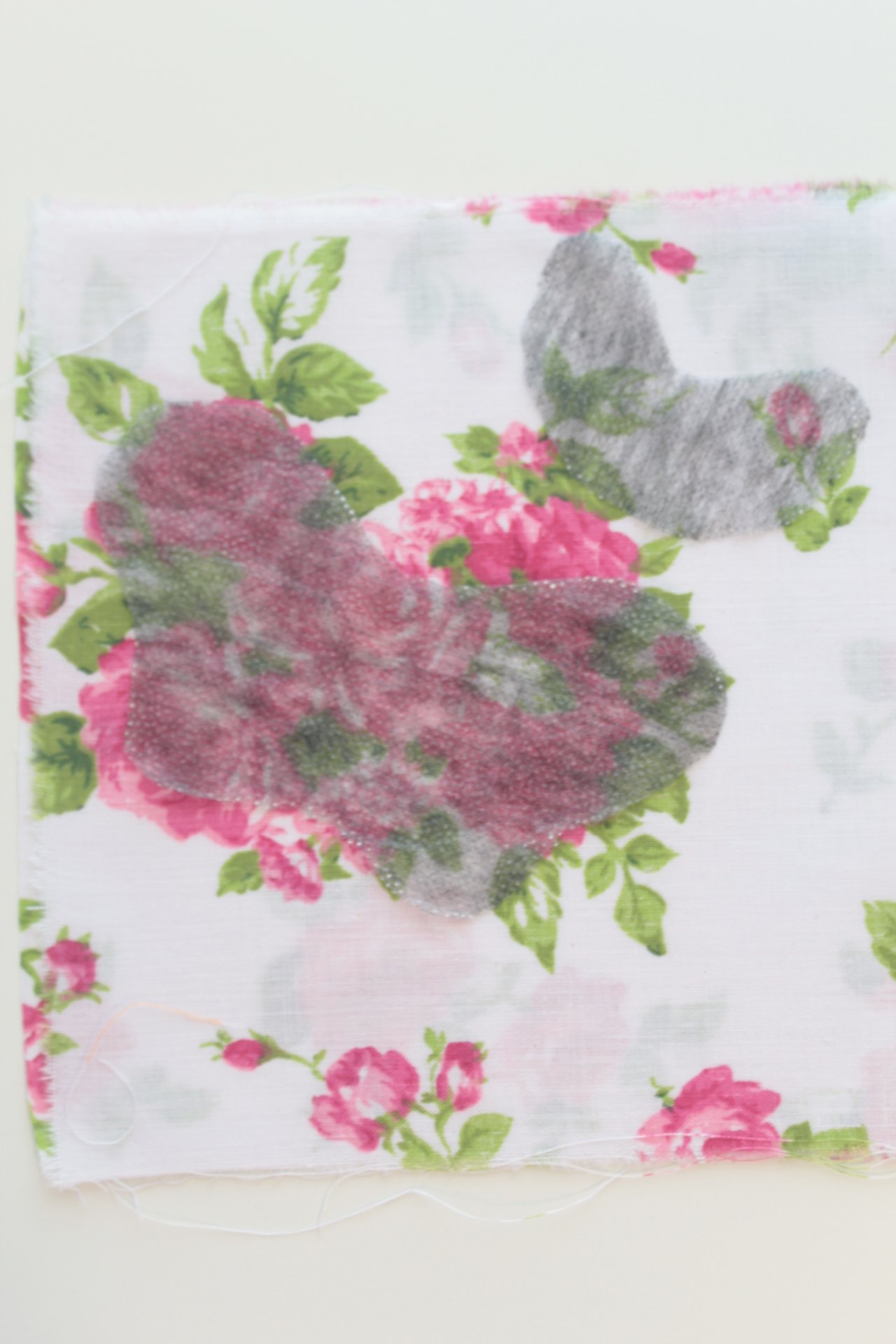 and press until the interfacing adheres well to the fabric. Pin fabrics together.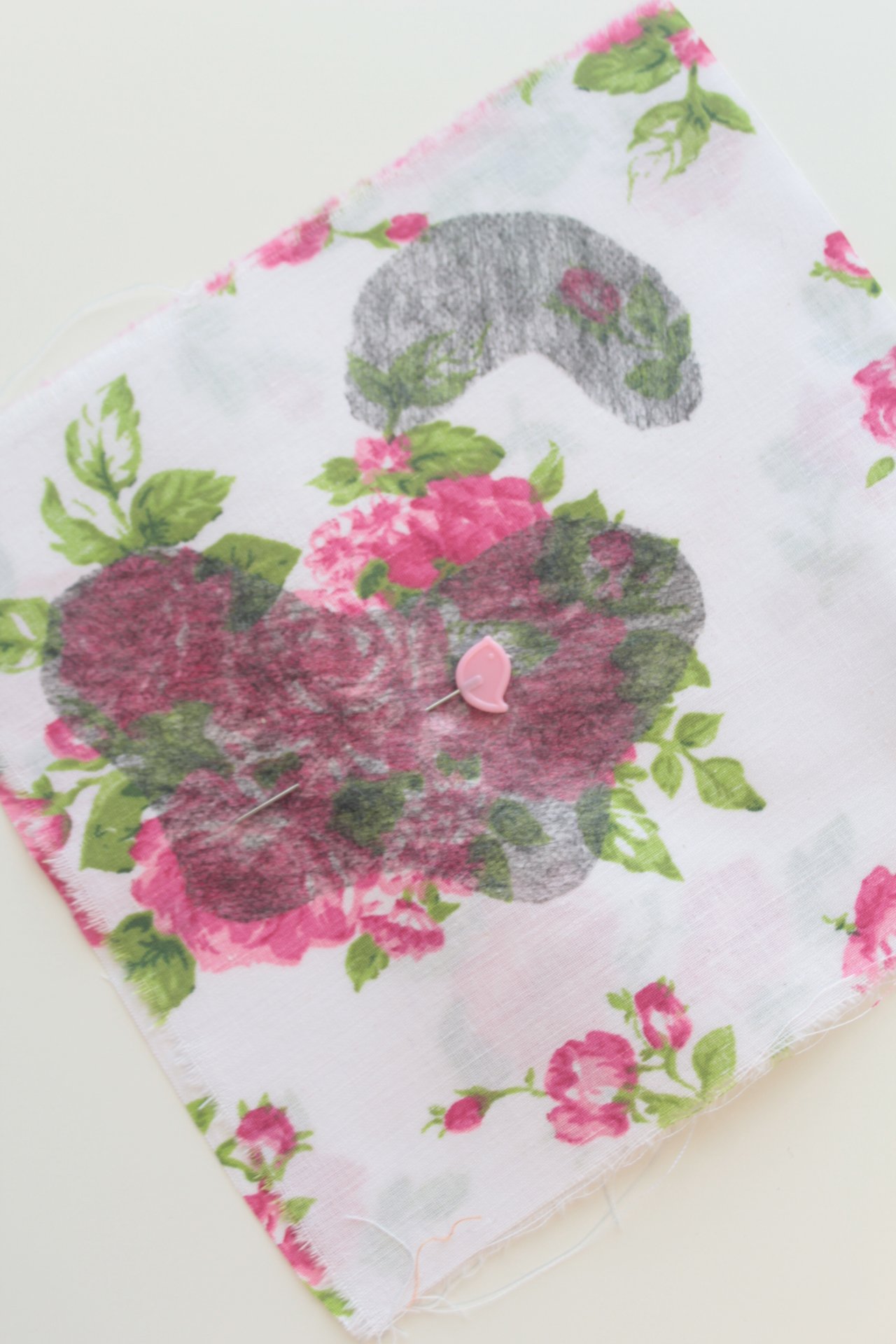 Sewing the butterflies
Sew slow, just outside the interfacing, using a small stitch and a small length. This will help you go slow over tiny curves so you don't mess things up as I did lol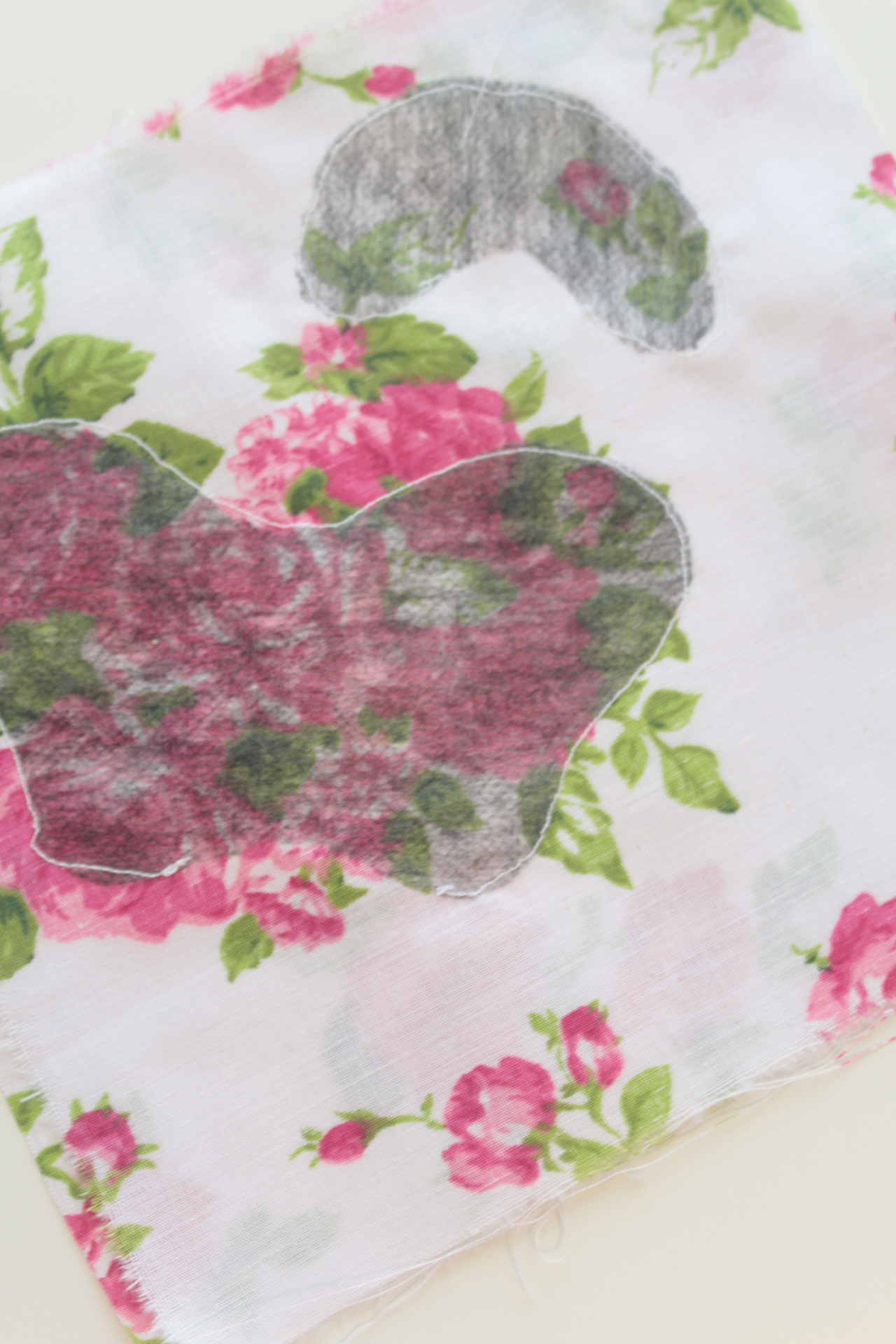 Leave a gap in the bottom of each butterfly piece.
Cut around the butterfly with 1/8″ allowance, leaving a bit more fabric around the gap.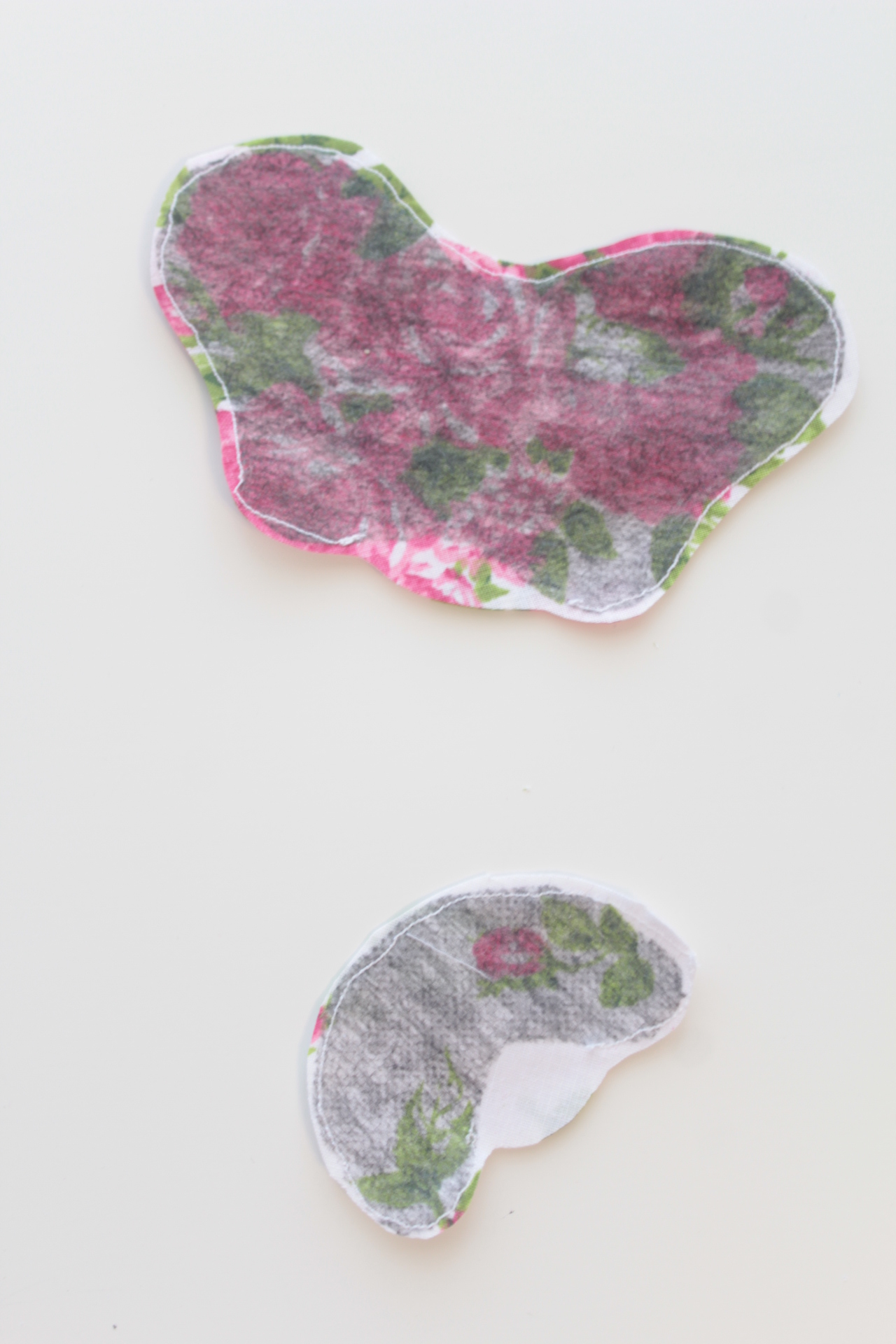 Turn butterfly pieces right side out through the tiny gap. You might find a bamboo skewer is a pretty good help here. Just remember to use the blunt end or else you'll pierce through the seam.
Push the gap in then press well.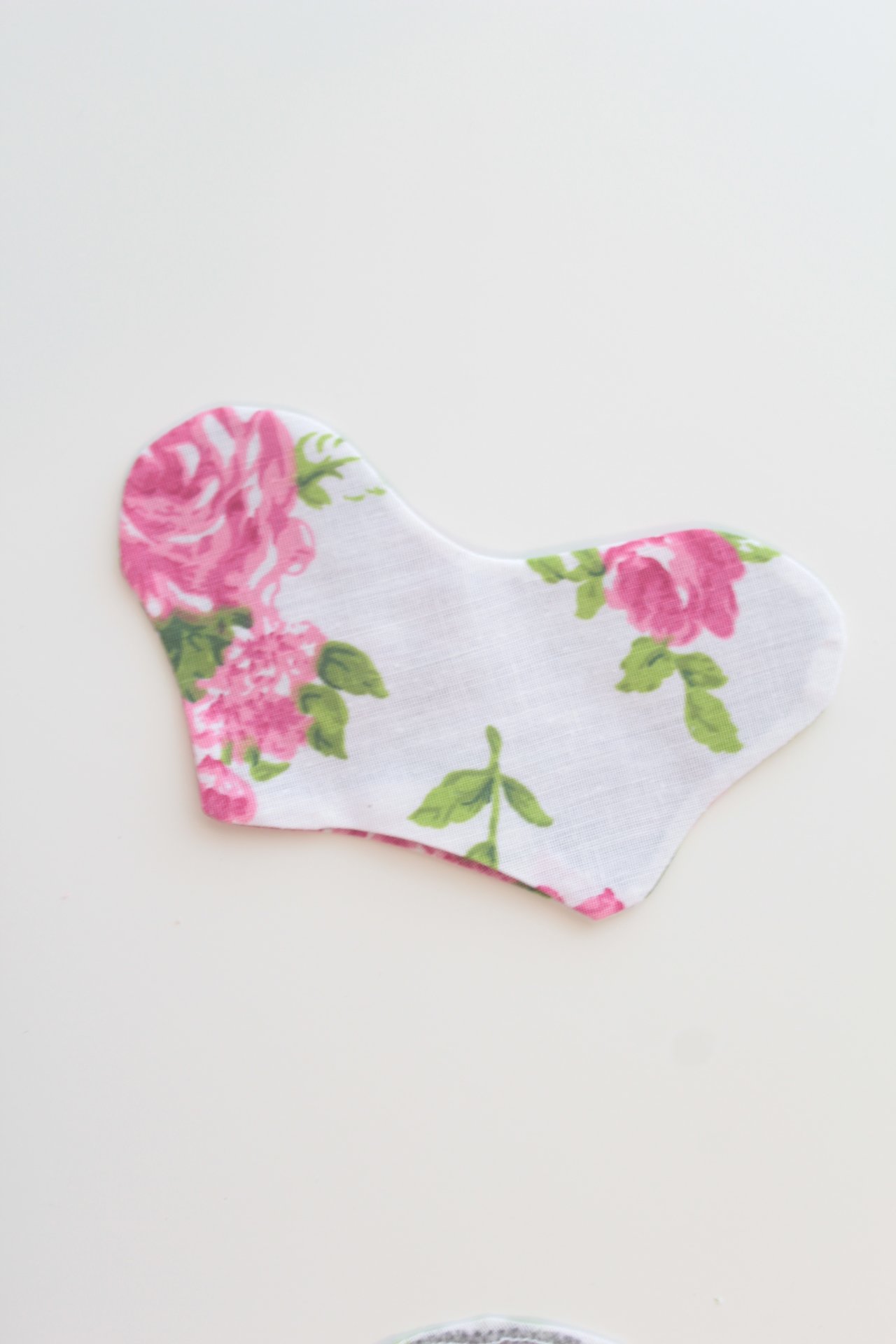 Finishing the bows
Cut a small strip of fabric of about 1 1/2″ x 5″ using your pinking shears. this will prevent the strip from fraying.
Fold the sides in, lengthwise, and press well with your iron on steam.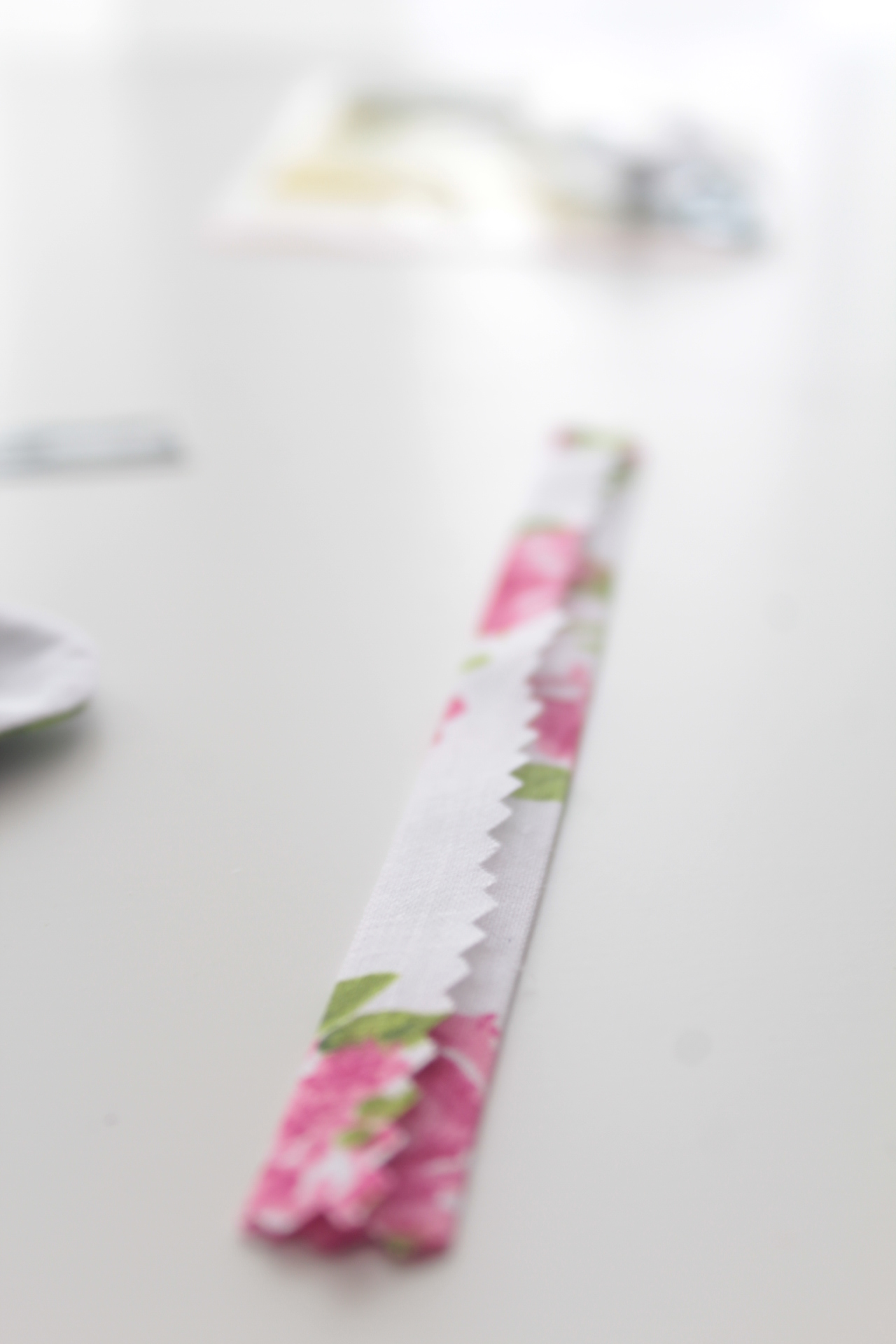 Pinch both butterfly pieces and join them in the middle then wrap some thread around to keep them together until you move to the next step.
Place a dot of hot glue on the wrapped thread and press one end of the pinked strip until secured.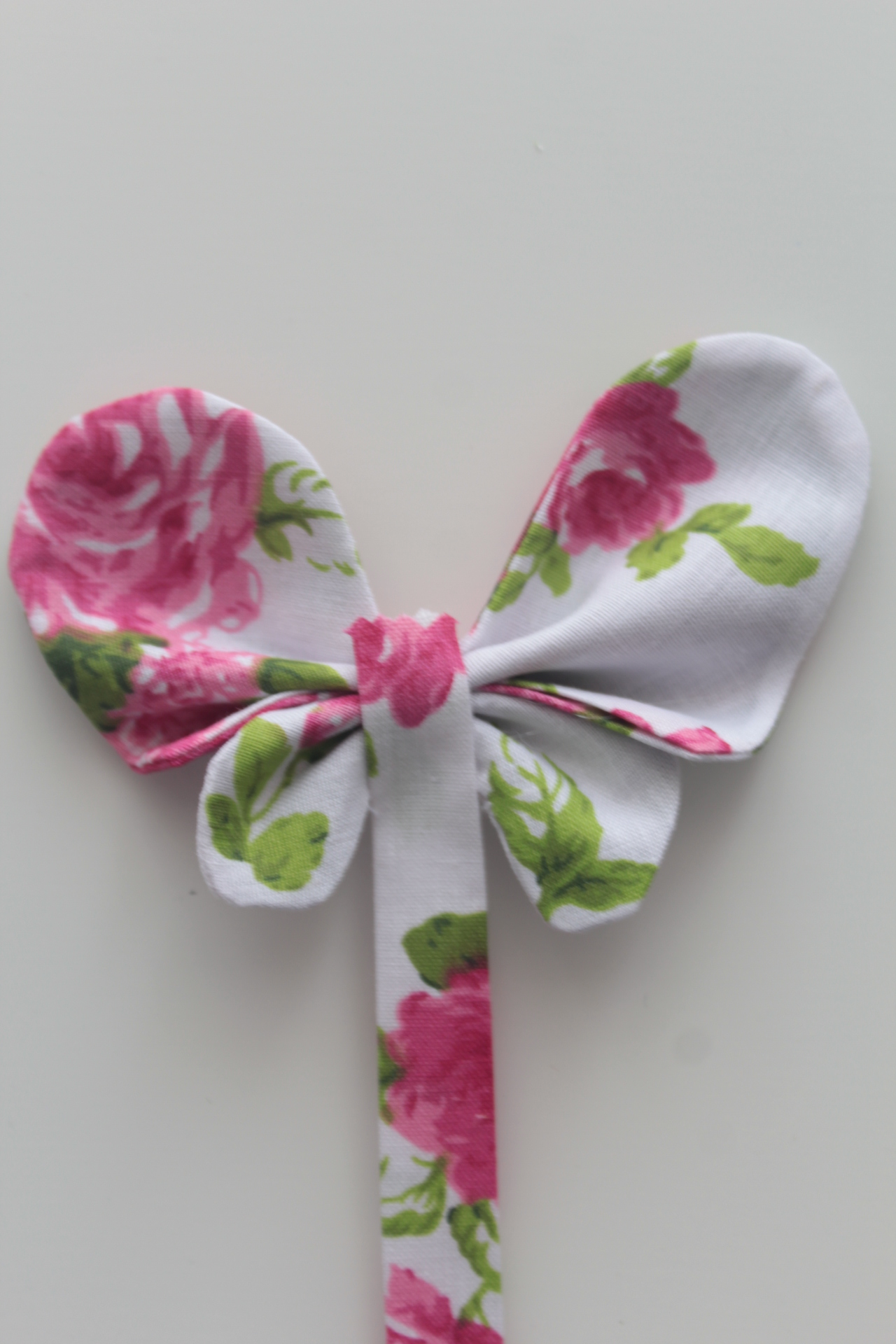 If you're using these butterfly bows as hair ties or hair clips now is the time to add those in the middle of the butterfly.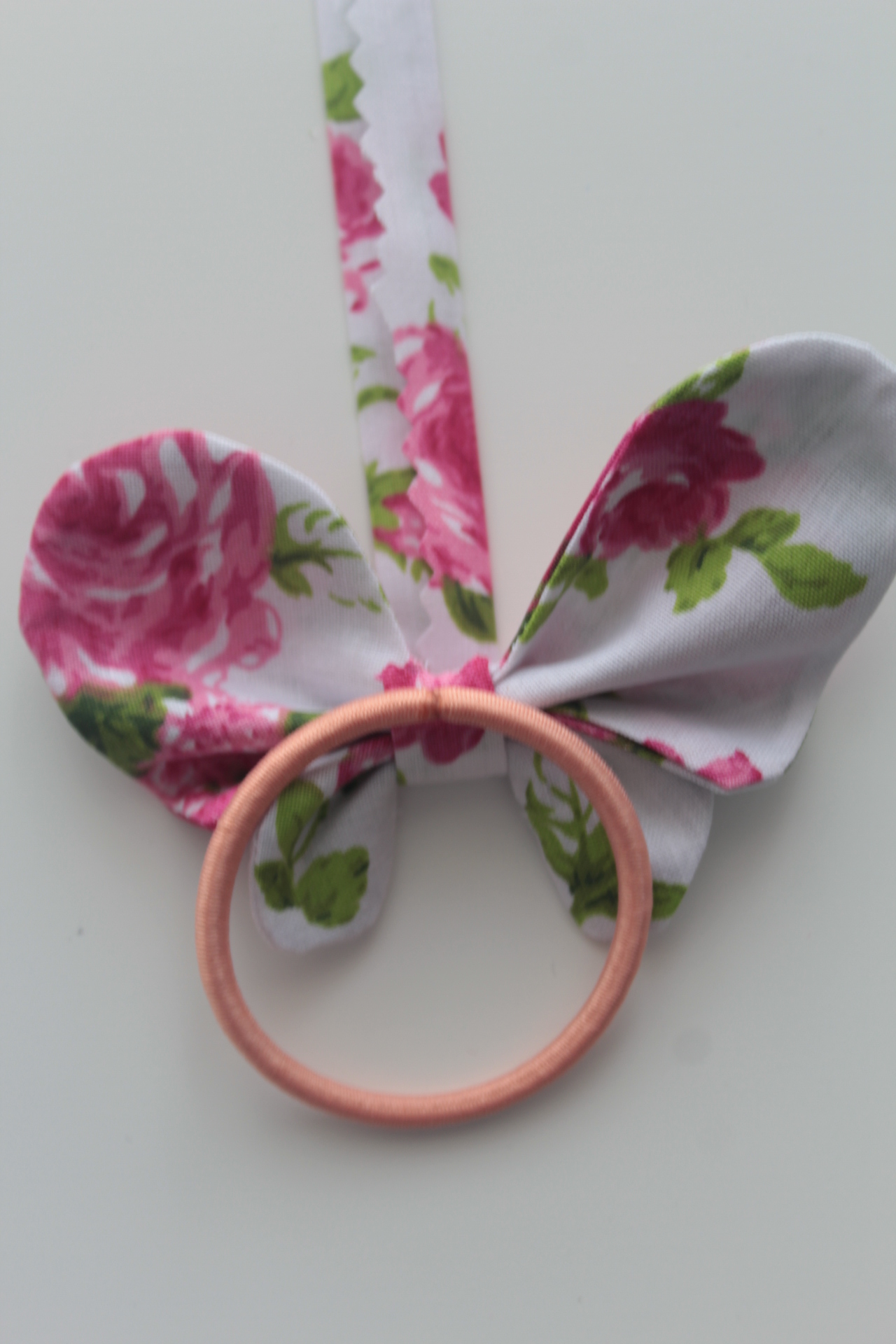 Wrap the pinked strip tightly around the butterfly until you reach the end of the strip.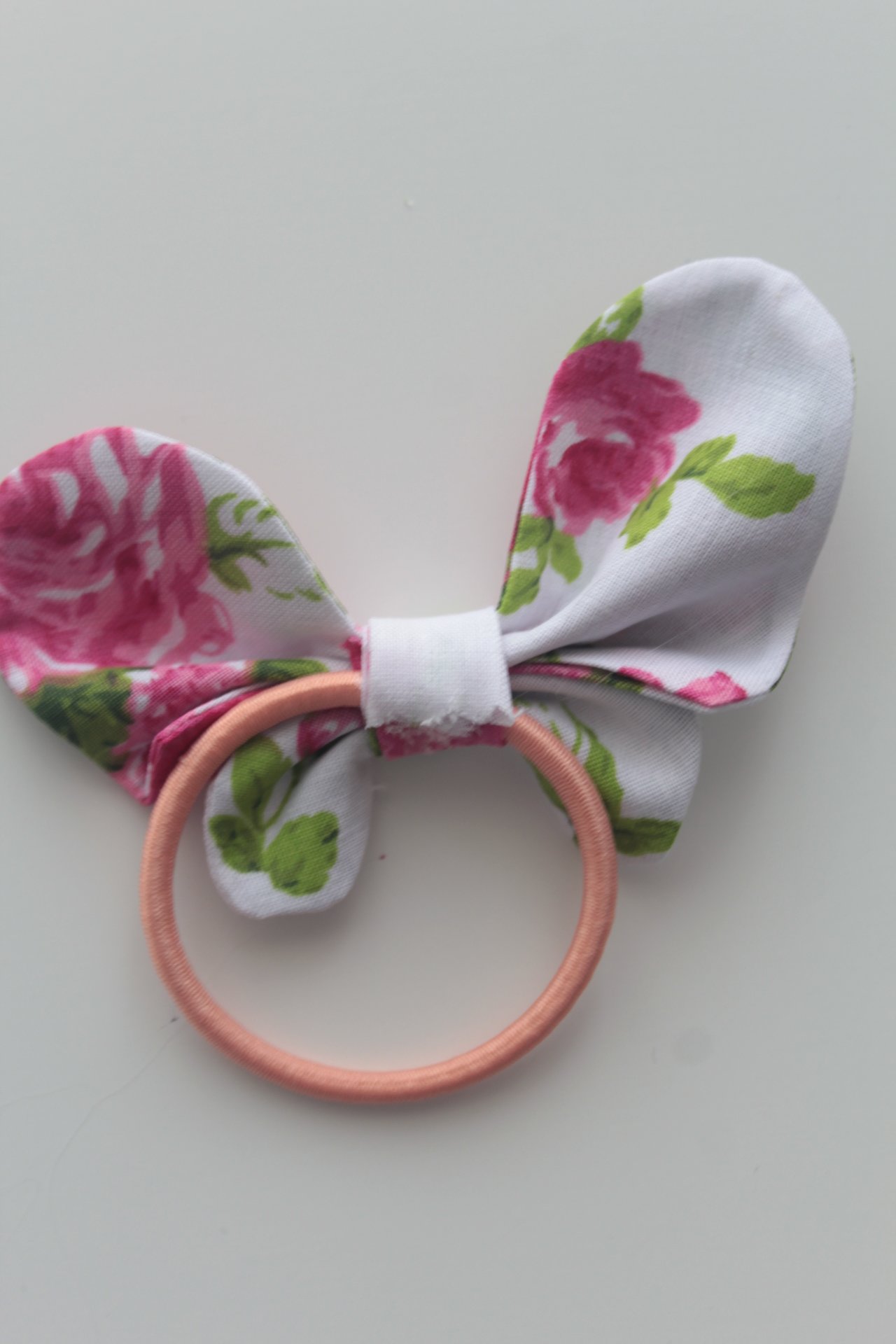 Secure the end with another drop of hot glue and you're done!
If you enjoyed this tutorial please let me know in the comments below! Thanks!
Pin to save for later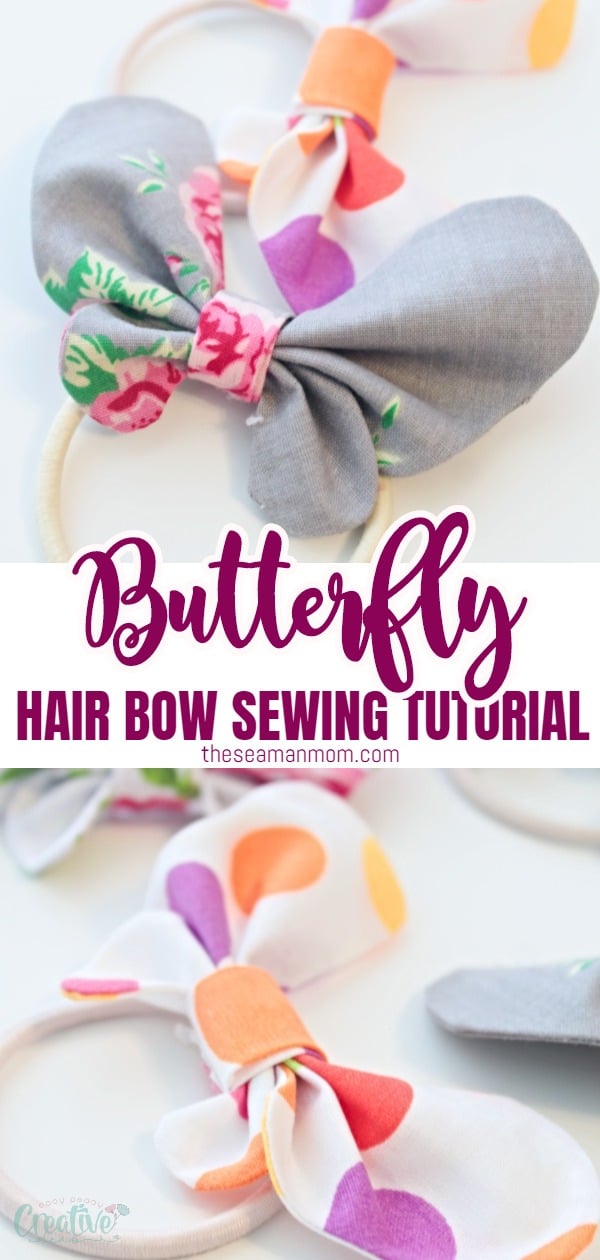 Most popular sewing articles: