Looking for a cake that is easy to make and ideal for celebrations? Try this scrumptious Chocolate Tiramisu Cake!
Chocolate Tiramisu Cake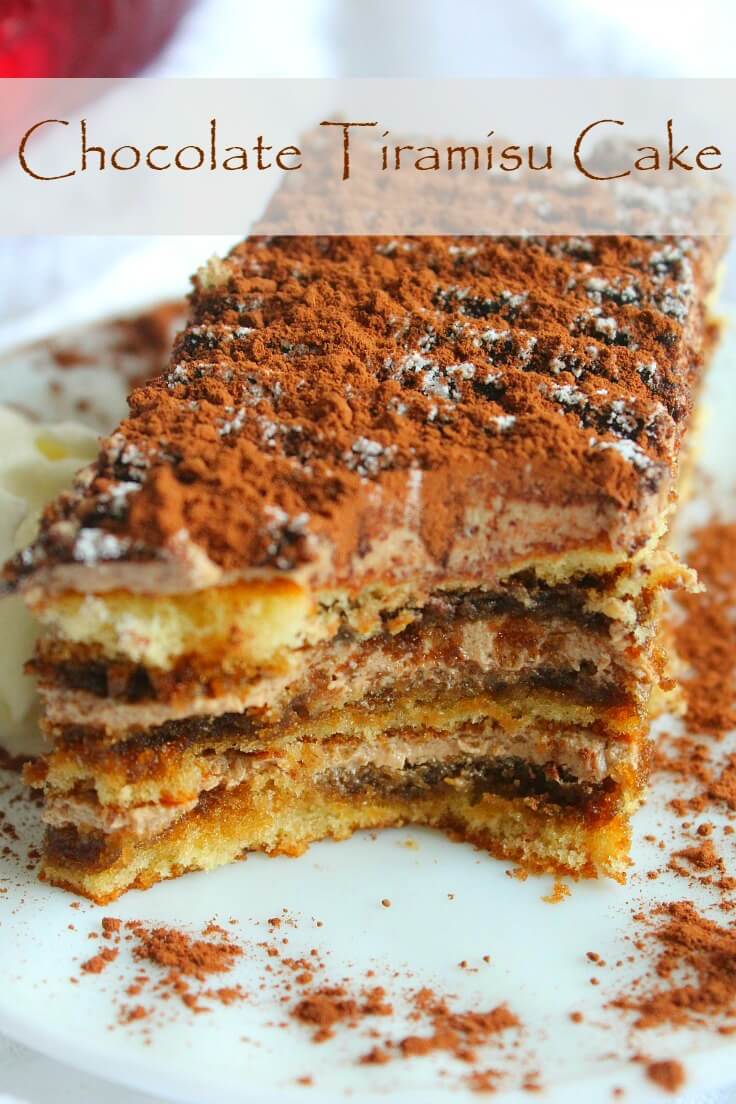 This delicious chocolate tiramisu cake is a twist on the classic and well known Italian tiramisu, more flavorful, creamy, rich and with a thicker texture thanks to the chocolate addition. And who doesn't love chocolate?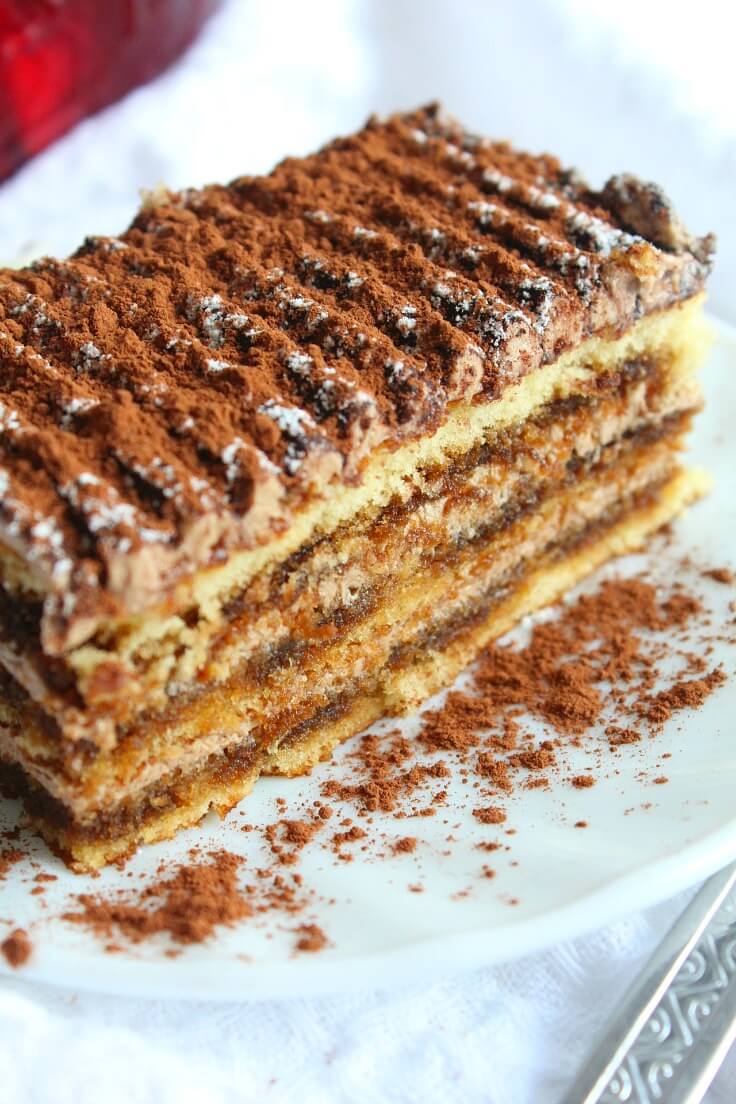 The chocolate tiramisu cake is not only simple to make but is impressive looking too, making it perfect for special celebrations such as Christmas, weddings or birthdays! This version is made with a sponge cake base instead of the classic lady fingers which makes it easier and quicker to put the cake together (I don't know about you but I have a hard time keeping those lady fingers together, nice and tight).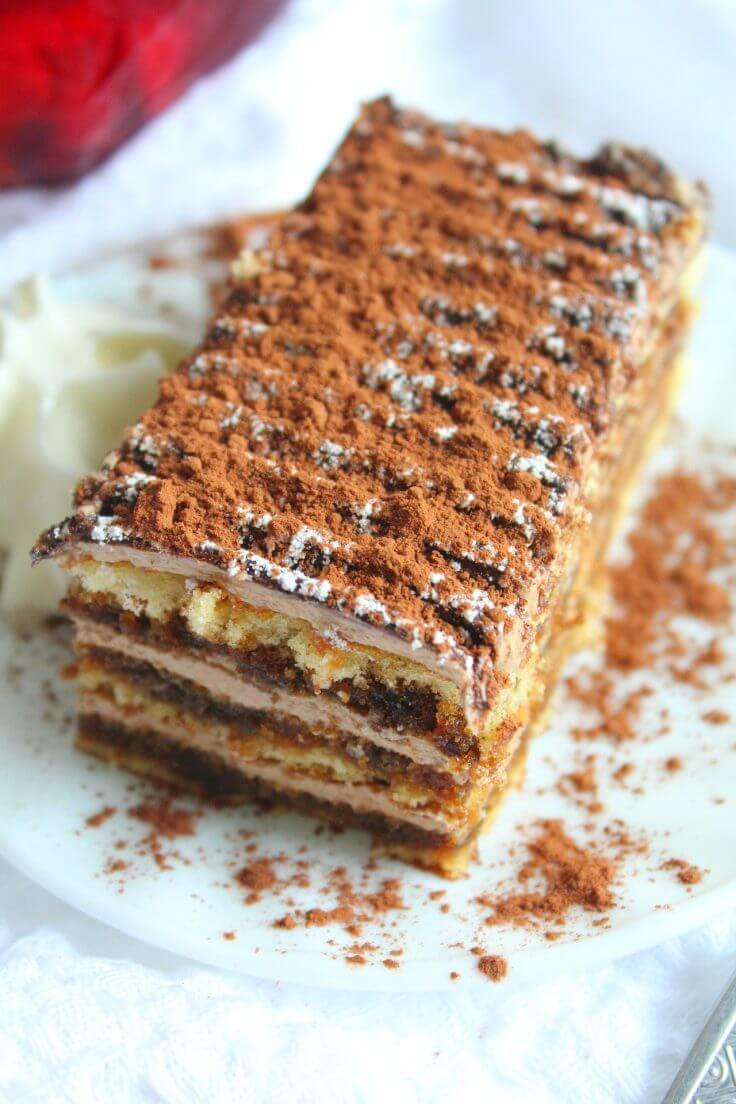 This chocolate tiramisu cake looks so elegant and can be decorated and adapted in all kinds of ways but I think this version is the best you can get, the perfect blend of chocolate, mascarpone cheese and coffee. An ideal indulgence for all chocolate and coffee lovers!