Looking for a special, unforgettable holiday dessert? This delicious, spongy strawberry Swiss roll is easier than you'd think!
Strawberry Swiss Roll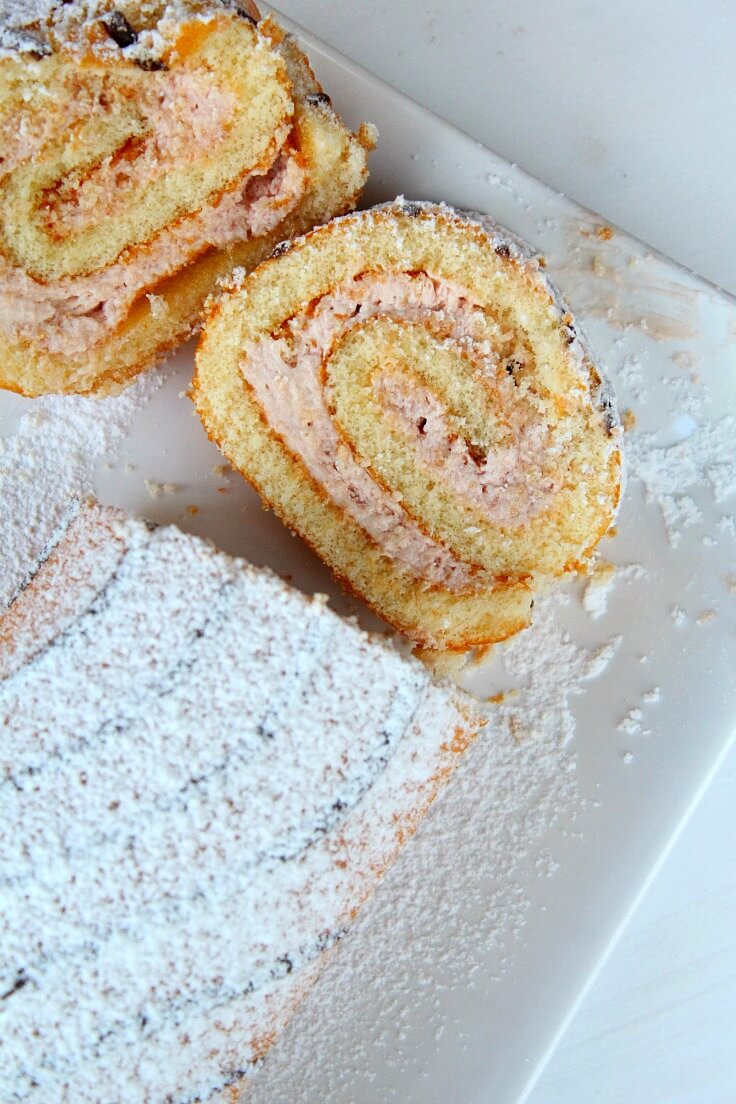 As you may have noticed, I love baking just a little more than cooking! Ok, a lot more than cooking. But in my defense, desserts are more delicious and fun to make and they make my kitchen smell like holiday, every single time! Just like this adorable strawberry Swiss roll!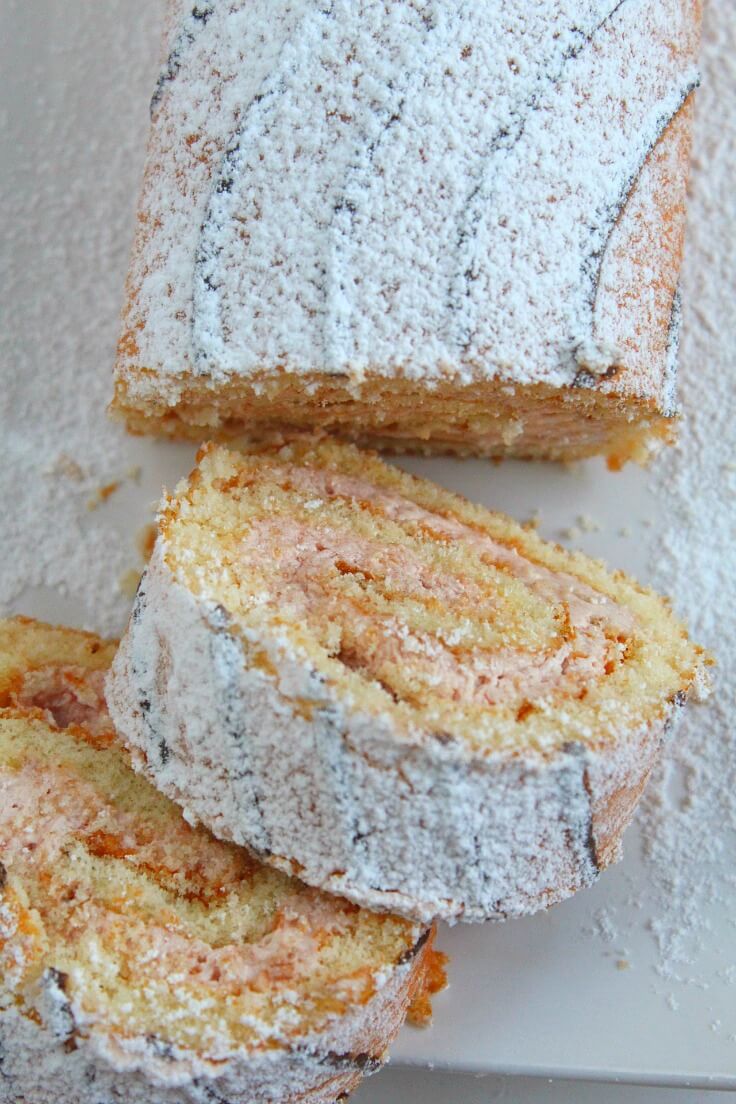 SEE MY MOST RECENT VIDEOS HERE
I love challenges but I must admit, I postponed making this cake for ages because I was scared I will basically make a huge mess. I mean the darn cake looks so fancy, am I right? Delightfully delicious but still fancy. Turns out all it takes is some patience, a cool head and a gentle touch to make this lip-smacking, festive looking strawberry Swiss roll!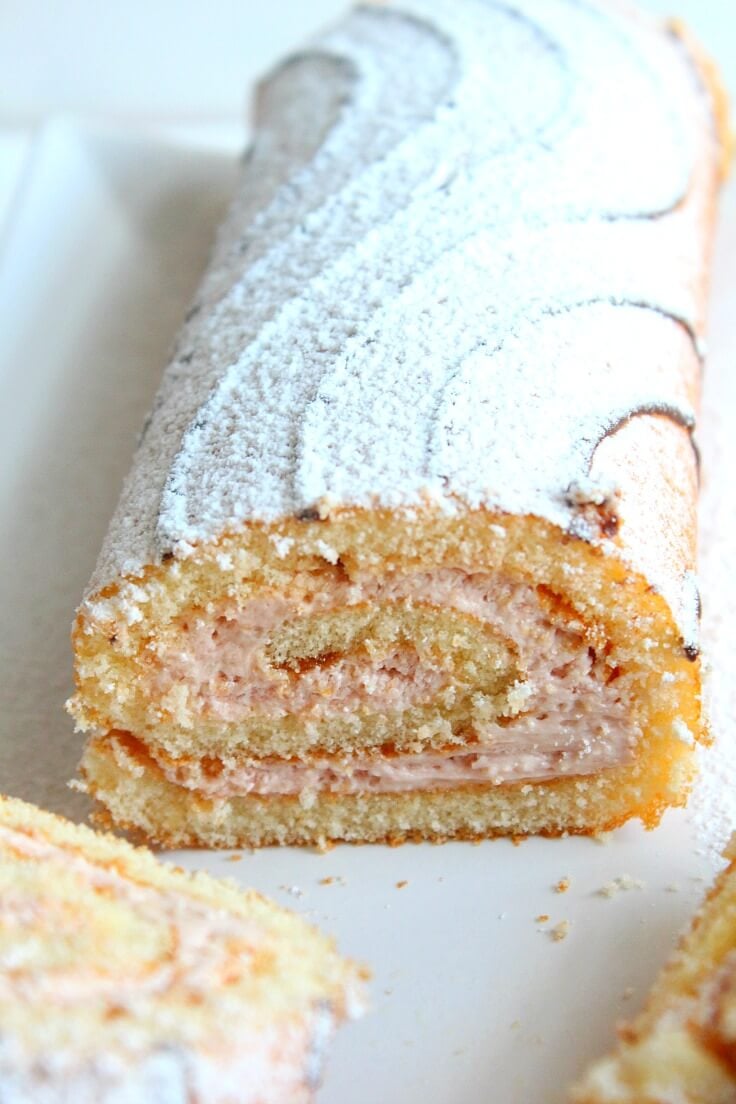 This classic cake is super fluffy and soft, light and delicious and looks really special, perfect for any holiday! You just need to swap the filling. For this time I made a strawberry Swiss roll because I love strawberries more than almost any fruit but I totally see this as a fall dessert made with a filling of pumpkin puree mixed with my lemon cream cheese filling. A lovely, versatile recipe that's easy to prepare and pretty quick to bake!