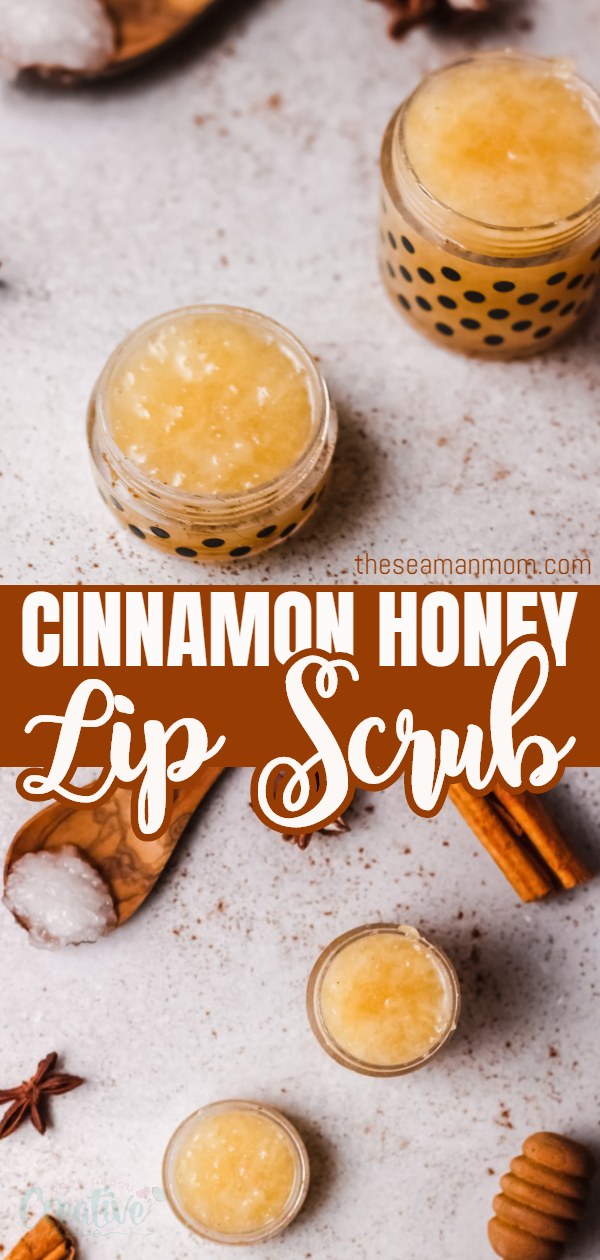 This honey lip scrub with cinnamon is a great way to get rid of chapped, dry lips for good! It smells heavenly, it's made using only ingredients you probably already have in your kitchen and it's a total powerhouse when it comes to moisturizing your lips.
Honey lip scrub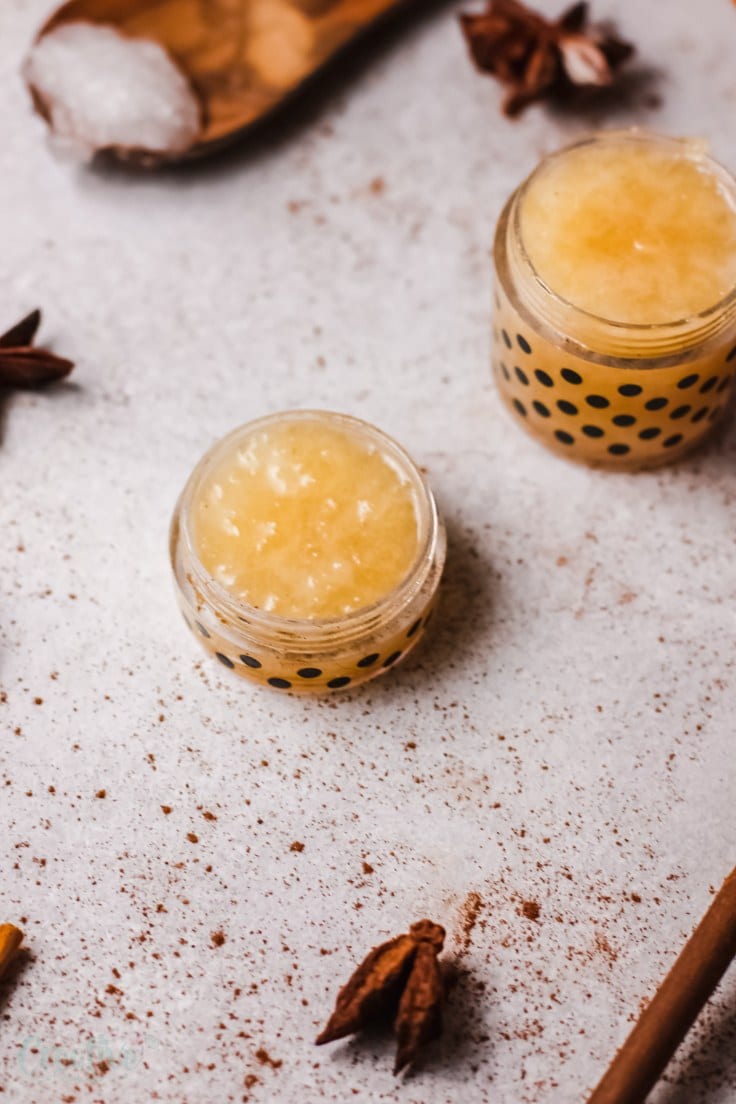 If your lips are dry, chapped and in need of some TLC then this cinnamon honey lip scrub is exactly what you need! And even if your lips are not in need of some urgent care but you just want to pamper yourself, this natural lip moisturizer is amazing too!
Similar ideas you will love:

What makes this cinnamon honey lip scrub the best?
It smells a-ma-zing! If you love fall candles then you'll LOVE this edible lip scrub! The honey and cinnamon smell warm and soft and it's like a little party every time you open the jar.
It's exfoliating but gentle to your lips. We can all agree that lips are a pretty delicate part of the body. That's why this scrub is so amazing. It gets the job done without being harsh.
It's super moisturizing. Seriously, this will leave your lips feeling moist and hydrated.
It will plump your lips a bit. Ok, this is probably not the reason why you are using a lip scrub in the first place but it's a nice extra to have. Cinnamon has natural plumping properties, so even the teeny tiny bit we add to the lip scrub will help your lips look fuller.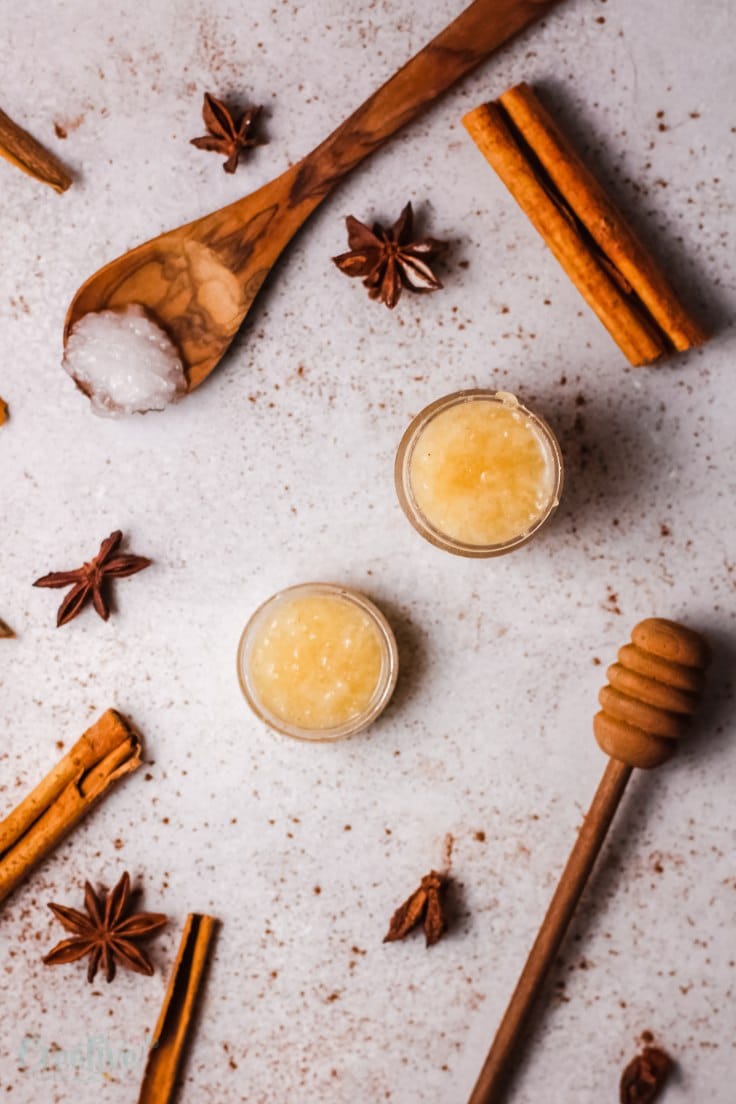 How honey lip scrub can help your dry lips?
When you remove the outer layer of your skin with exfoliation (read: the skin that's super dry and chapped) the moisturizers you use will penetrate better.
You can do a physical exfoliation with anything that has a gritty texture (like sugar!) which will prep your skin to receive all the healing moisturizing agents (like coconut oil and honey!) you decide to add later on. In our case, the cinnamon acts as the exfoliator while the honey is the moisturizing agent!
Cinnamon lip scrub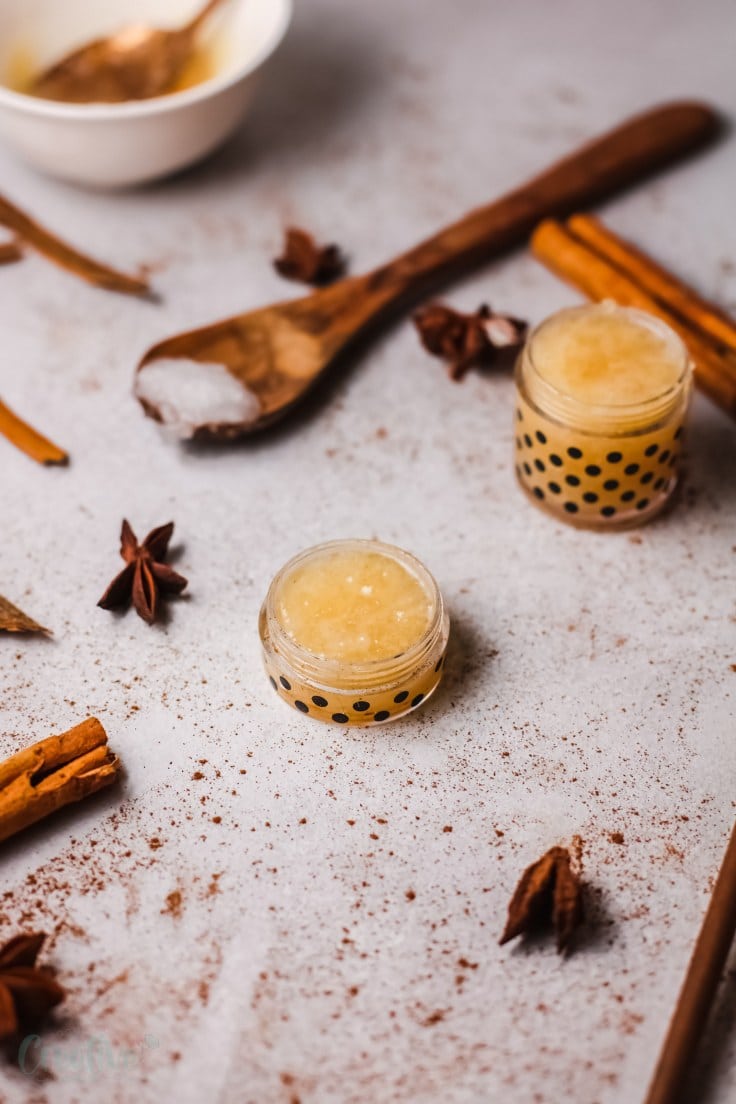 Ingredients:
2 Tbsp coconut oil
2 Tbsp honey
3 Tbsp sugar
Pinch of cinnamon
Directions:
1. In a small bowl combine all the ingredients and mix until incorporated.
2. Transfer to small jars so you can store it.
3. Once you are ready to use it, apply to your lips with your fingertips and scrub in circular motions. Rinse with water and pat dry with a towel.
The shelf life of this honey lip scrub depends on the expiration date of the ingredients used. If you make more than one small container, I recommend you keep the rest in the fridge until ready to use.
Pin to save for later