Article may contain Amazon & affiliate links. As an Amazon Associate I earn from qualifying purchases at no additional cost to you.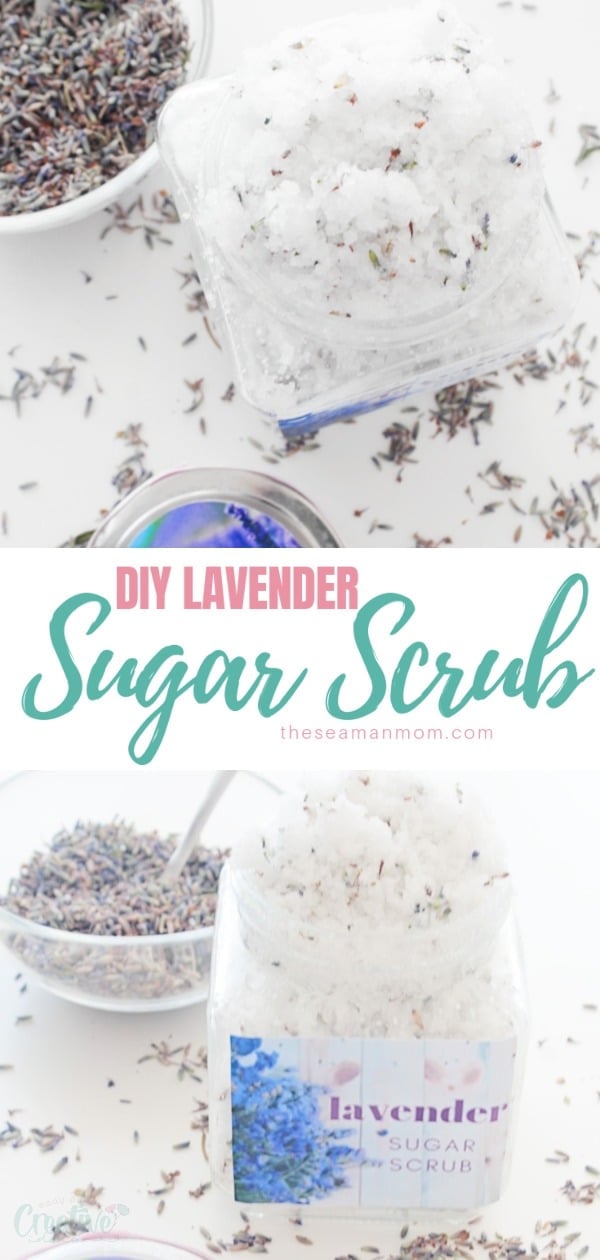 This lovely lavender sugar scrub is the perfect solution for dry hands, feet and body! Sooth your senses with a homemade sugar scrub with lavender buds that doubles up as a moisturizer!
DIY body scrub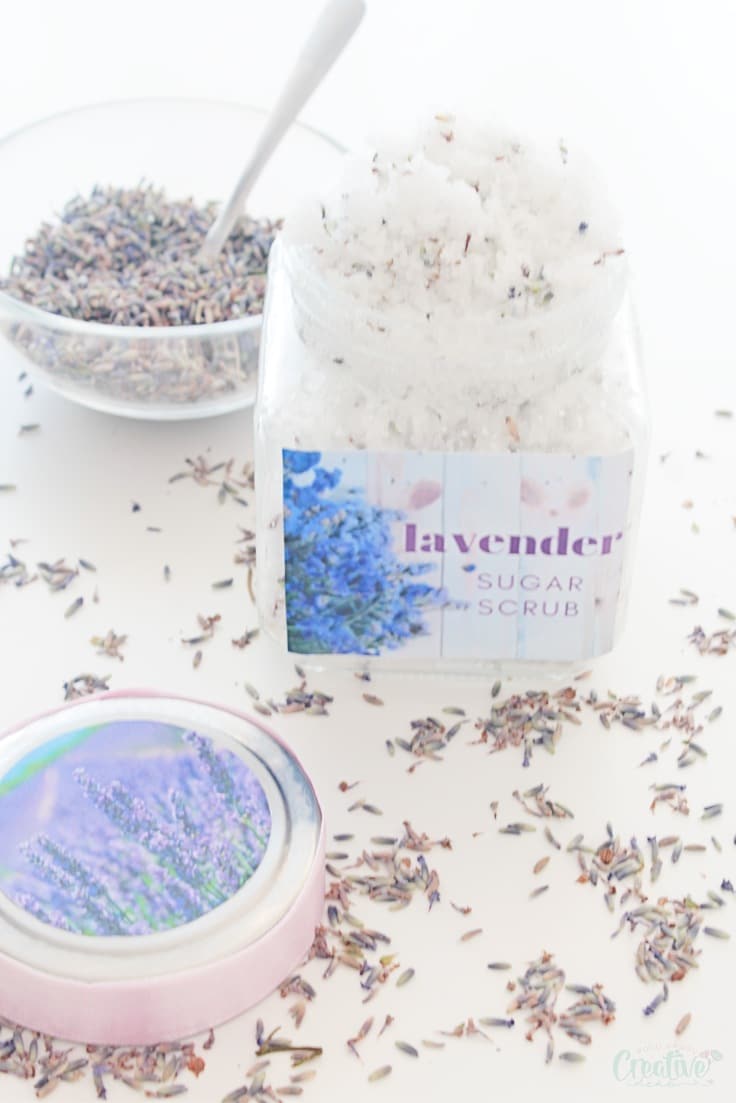 You are going to LOVE this lavender sugar scrub, I promise you! It's the perfect answer to your dried hands, feet and body so feel free to use this body exfoliator any time you need to restore skin moisture and clear away dead skin! So easy to make with just a handful of ingredients, this lavender body scrub will make you feel amazing while taking care of your skin and senses!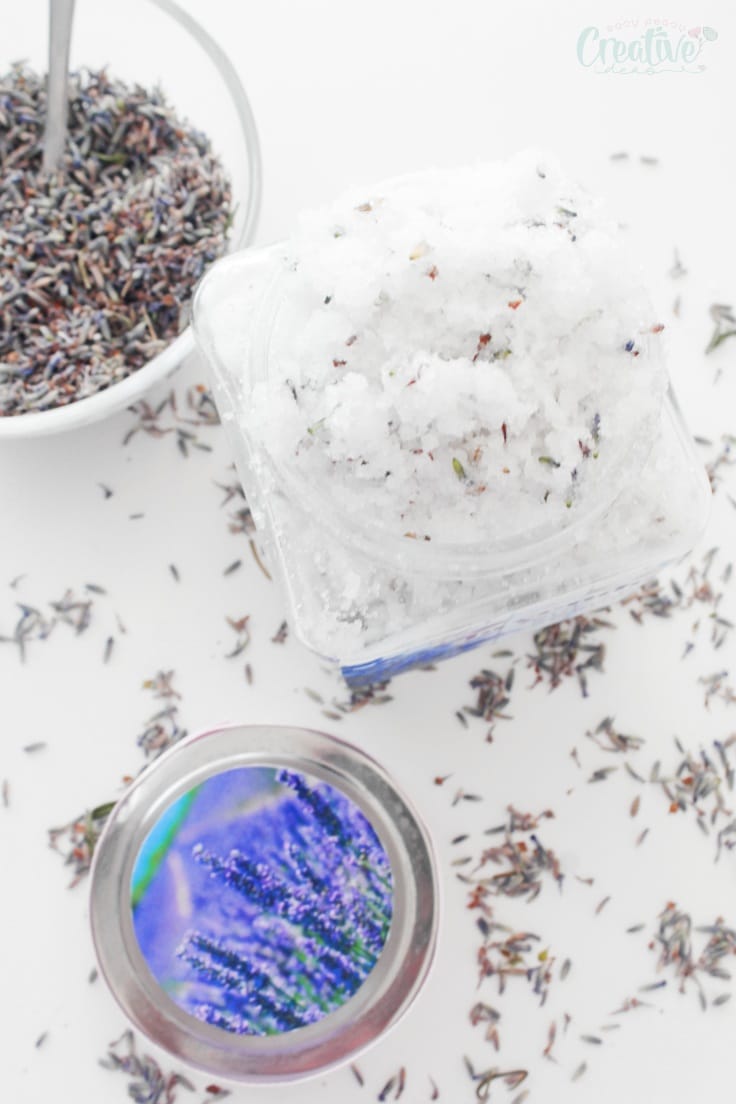 If you love the smell of lavender you will absolutely love this lavender sugar scrub! It not only smells fabulous but does a great job at moisturizing dry skin, thanks to the coconut oil addition. The sugar adds up to the amazing smell and gently exfoliates your skin without being too harsh.
More beauty projects you will love!
I advise using this lovely homemade sugar scrub in the shower and on damp skin, for two reasons:
the lavender buds will create a little bit of a mess (also use a tub or shower strainer to prevent them from clogging your drain)
the sugar and coconut oil start melting in contact with damp skin and body heat, making the scrub softer for your skin and easier to spread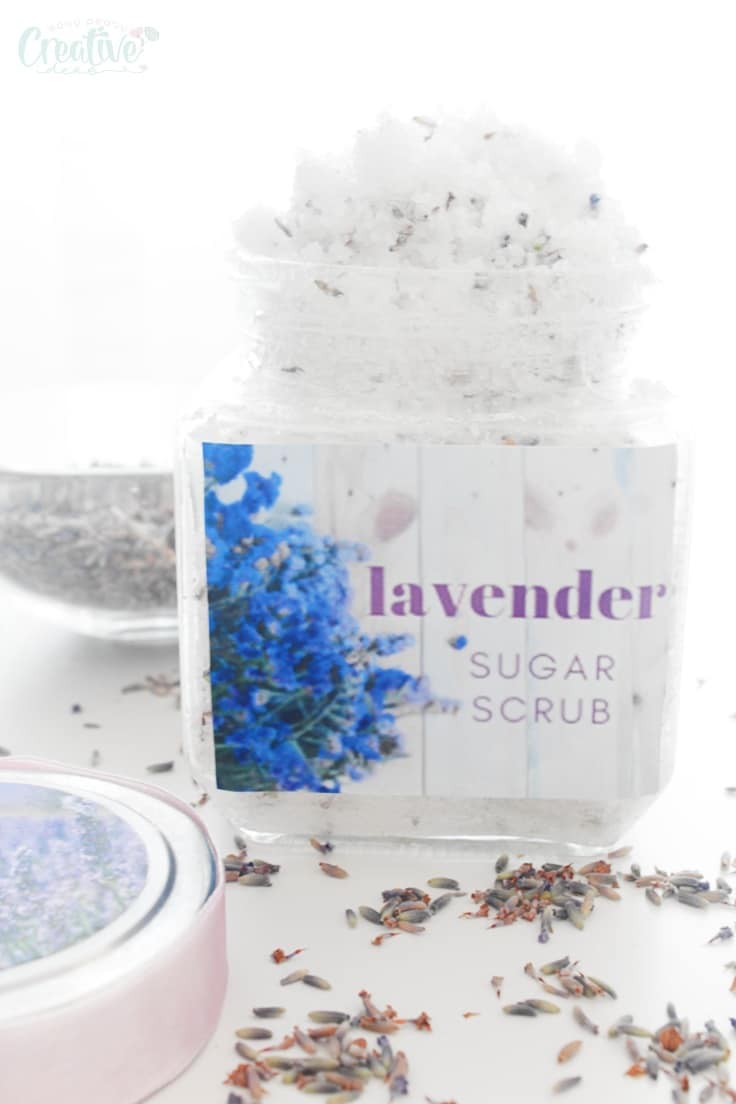 I love lavender and luckily, this year I had an abundance of lavender buds! So I got the chance to use them in a few lavender projects, like this lavender linen spray or these tiny lavender pouches.
And now it's time for this lavender sugar scrub which is simply amazing! It smells fantastic, it's crazy easy and quick to make (about 5 minutes) and makes a great homemade gift idea! I created a label for both the jar and the lid so you can prettify your gift and impress your friends and family! If you want to use them, they're free for my craft newsletter subscribers so feel free to subscribe below. Or you can purchase them here.
Lavender sugar scrub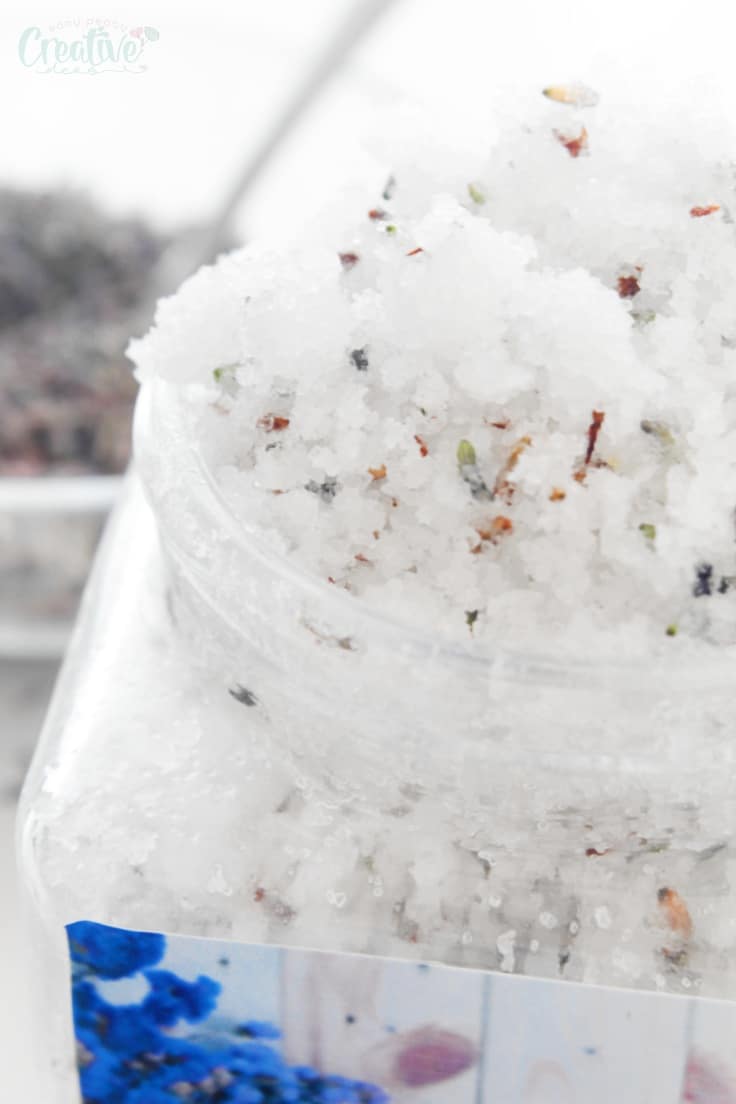 Materials:
You will also need:
mixing bowl
spatula
labels
Directions:
Pour sugar into the mixing bowl
Add coconut
Mix in the essential oils
Sprinkle lavender buds
Using a spatula, gently mix it all until all ingredients are combined
Cover the lid and the jar with a pretty label.
If you liked my lavender sugar scrub and decided to give it a try, I would love to know it so please leave a comment below and don't forget to rate this tutorial! Thanks!
Pin to save for later