DIY Fall home decor or centerpiece made with twigs and leaves
Article may contain Amazon & affiliate links. As an Amazon Associate I earn from qualifying purchases at no additional cost to you.
Hosting a fall get together? Don't break the bank! Make this pretty, easy and quick to make DIY Fall table centerpiece that you can easily use as home decor once the party is over.
DIY Fall table centerpiece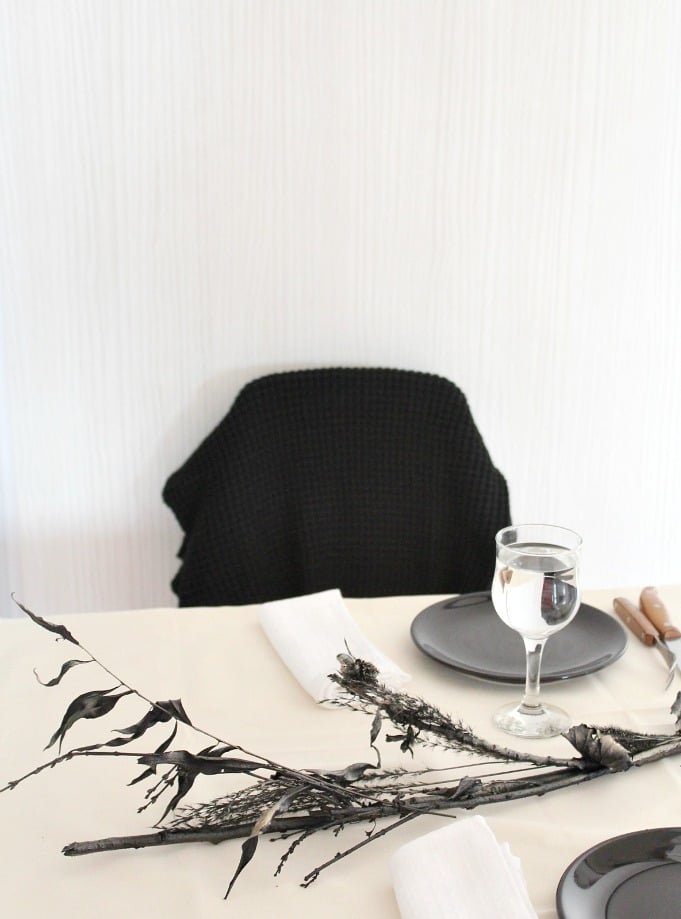 If you're not a floral arrangements type of person, this centerpiece is just what you need! This cheap but chic DIY fall table centerpiece is a unique way to incorporate fall into your home decor without hurting your budget. Just gather a few fall leaves and twigs for a cozy table decoration. It doesn't take up lot of space on the table and because it's painted in such a neutral tone, it won't distract the eye from all the tasty goodies you're going to put on the table.
If you're worried it will make the setting look too cold, just light up a couple of candles and use a tablecloth in a bright solid color. Whether you're planning an autumn wedding or a woodland-inspired dinner party, these centerpieces are sure to make a statement! And once the party is over you can use this DIY fall table centerpiece as a way to decorate an empty shelf or a mantle or even hang above your bed.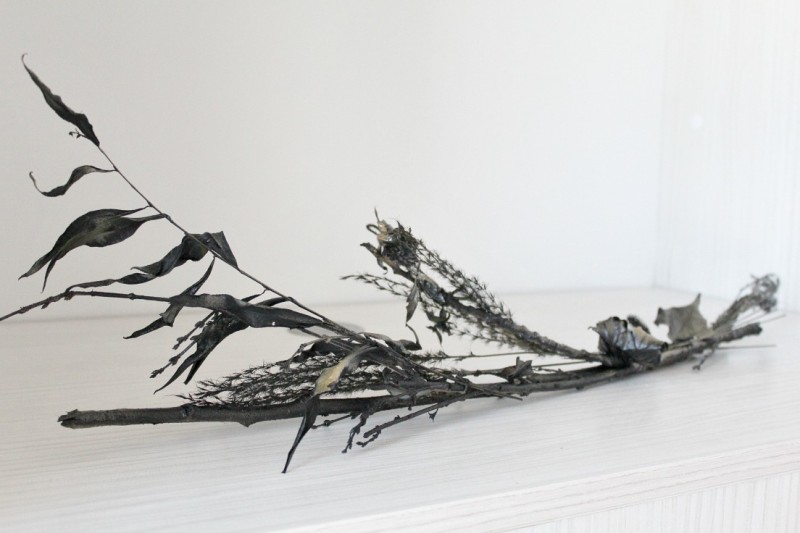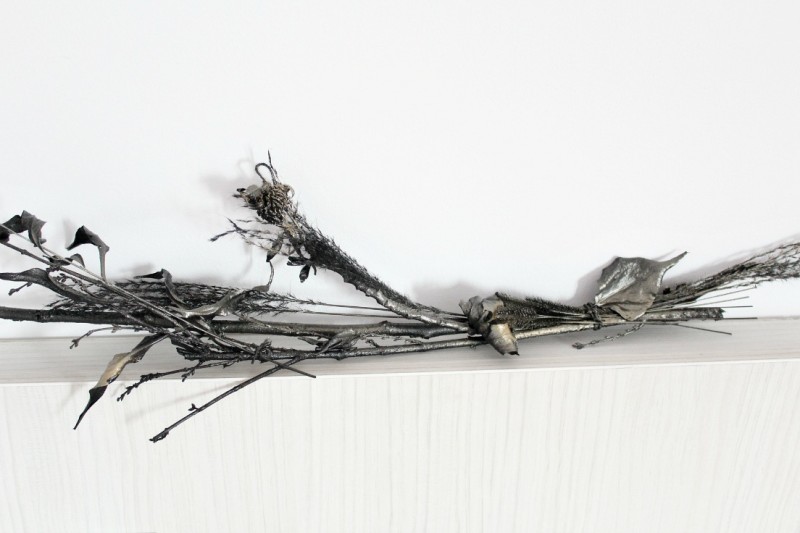 There are no set rules when making this centerpiece. You can decide on the shape and thickness you want, also the colors you prefer. Just pick a bunch of twigs, both leafless and with leaves on, some grass, flowers and leaves and play around when you get home. Just make sure that both ends of the base twig are going slightly up. No matter your choice, you will have fun!
DIY Fall table centerpiece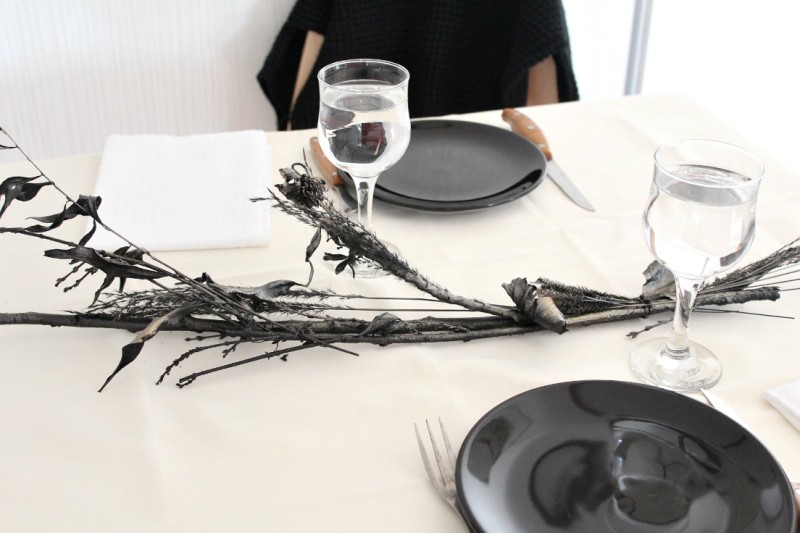 Materials needed:
One medium leafless twig.
One medium twig with some leaves or small twigs on.
One small leafless twig.
One small twig with leaves on.
Some wild grass.
A few bulrush wires.
A couple of leaves.
Wild flowers.
Black paint spray.
Golden paint spray.
Twine.
Scissors.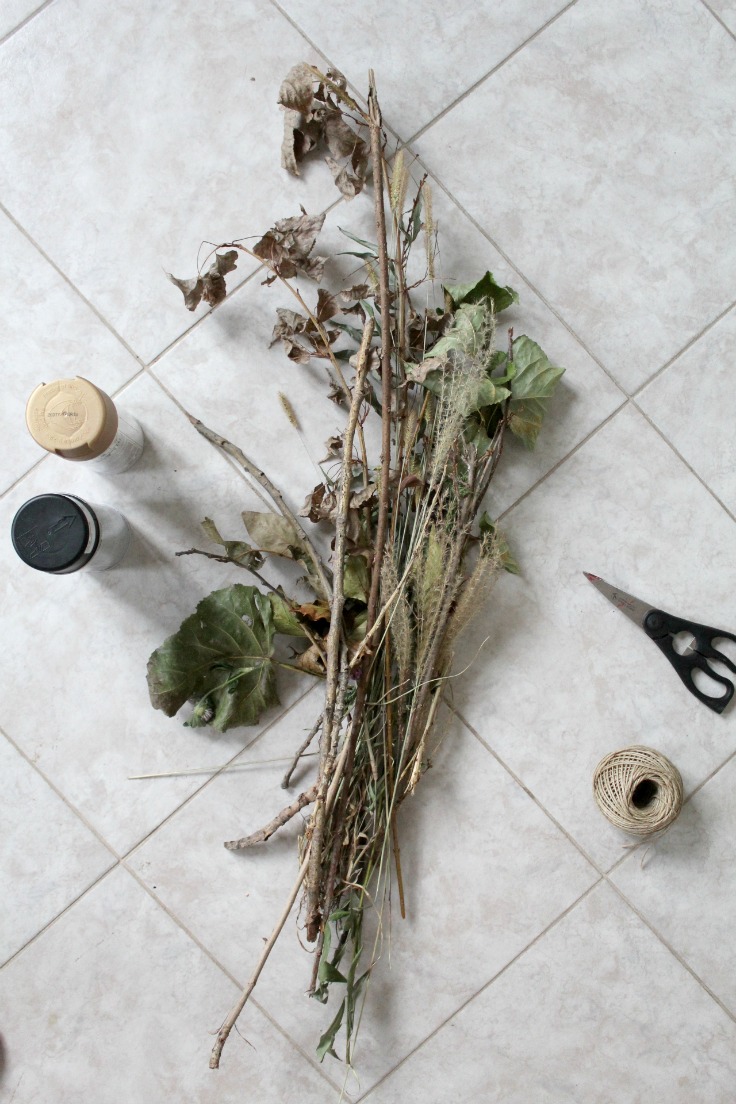 Directions:
Bring all 3 leafless twigs together and attach with twine in 2 spots.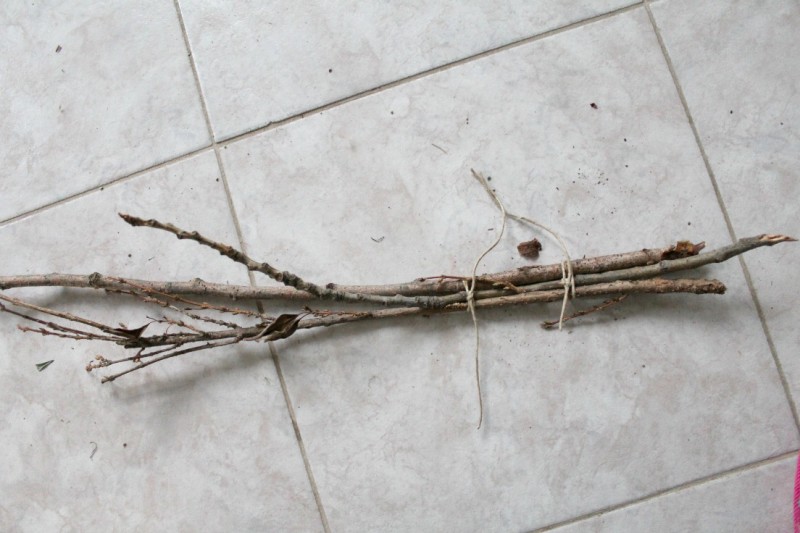 Stick some wild grass through the bottom knot. Clip the tails if they're too long.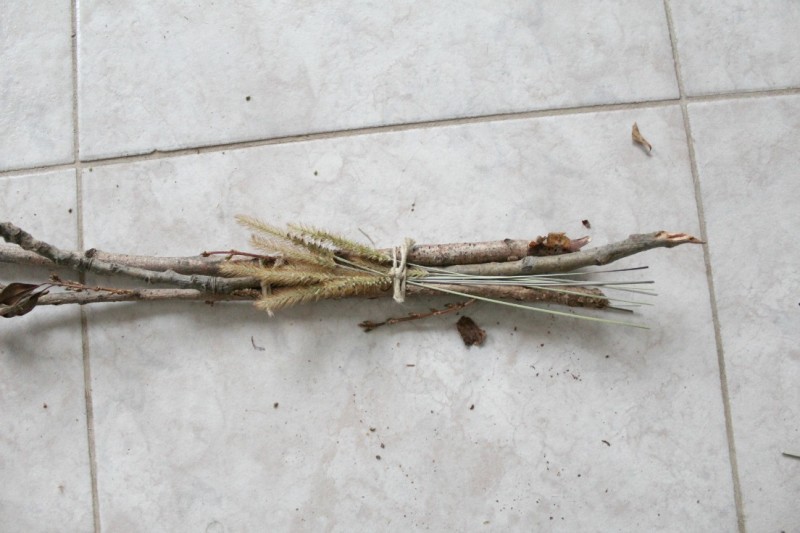 Stick some bulrush through the top knot.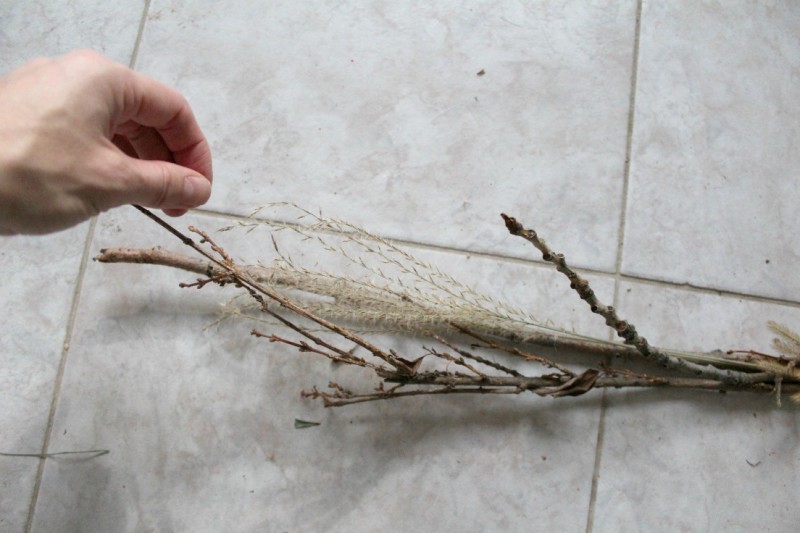 Slip 1 or 2 leaves under both knots.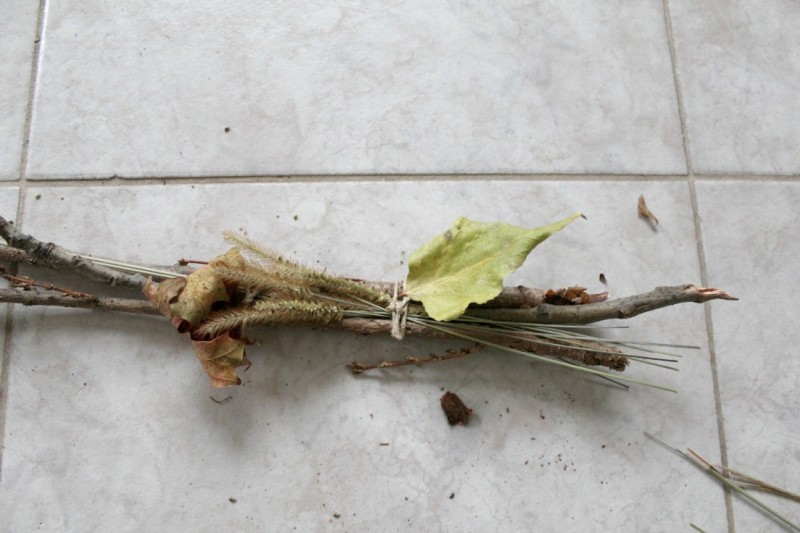 Attach some wild flowers to one of the twigs, in the highest spot and arrange some bulrush around it (I chose just one flower but I should've used 3-4).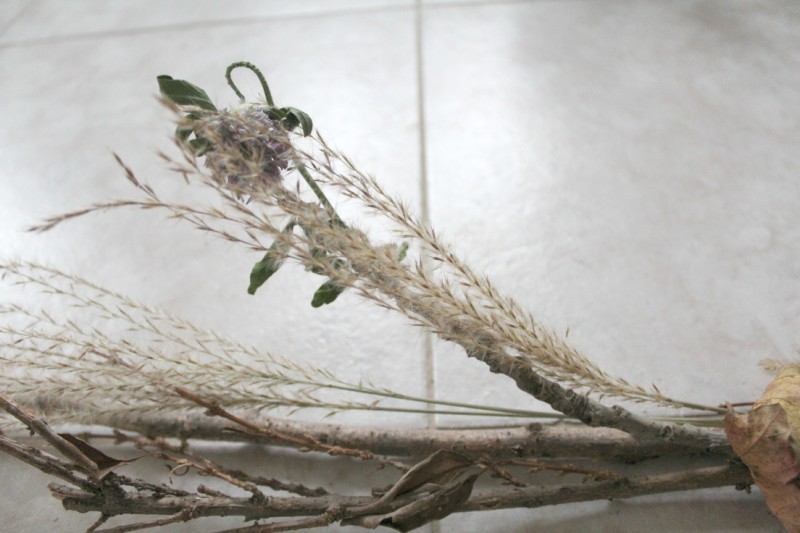 Attach some more bulrush to the tail.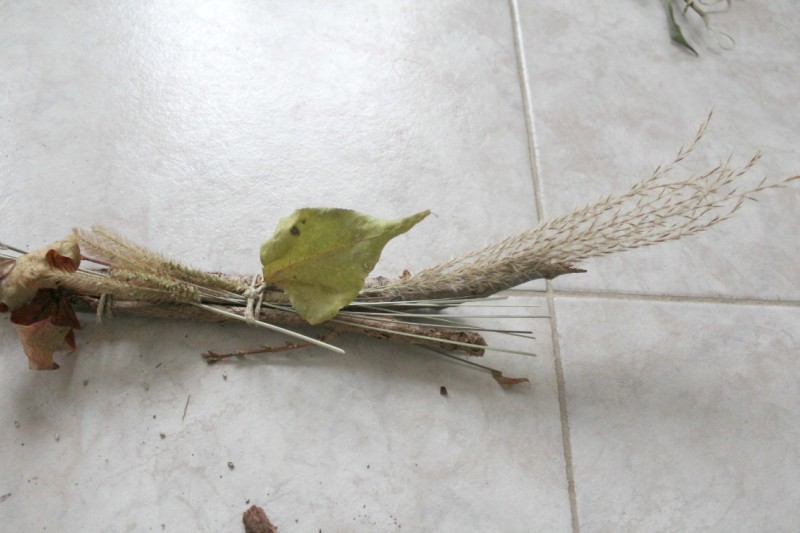 Attach the twig with leaves on to the top using some twine.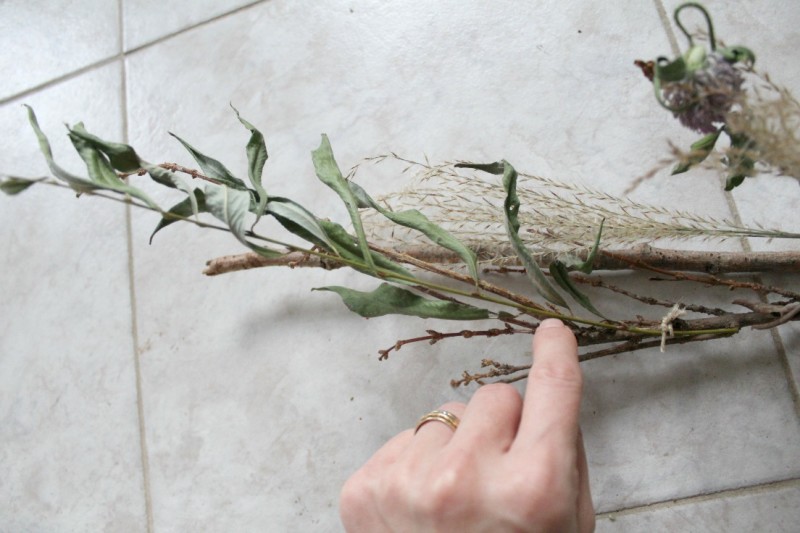 Place on old newspapers or a large piece of carton and spray black paint, making sure you cover all spots. You may need to spray twice or more.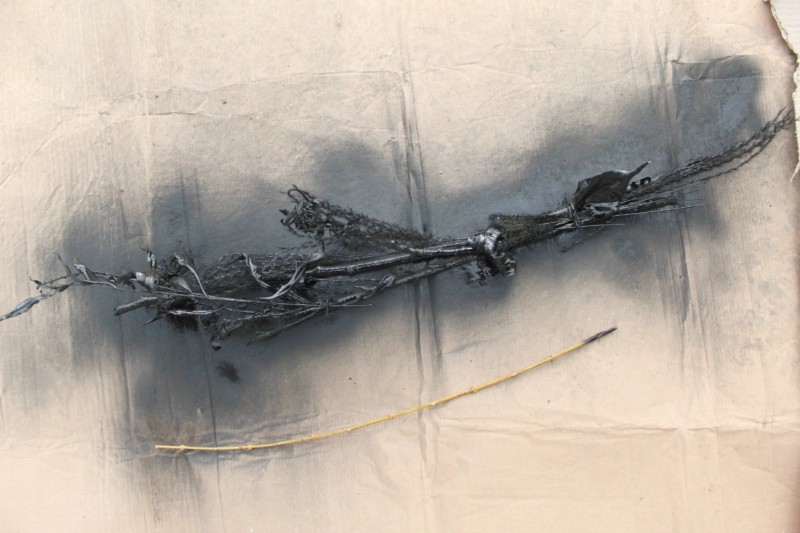 Once the black paint is dry, slightly spray some golden paint, just enough to add a touch of gold. You don't want the gold to cover the black but to give it some sparkle.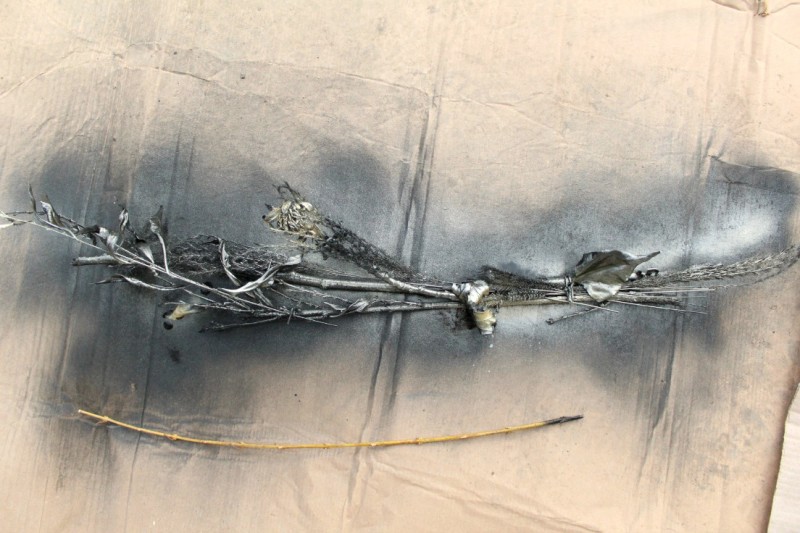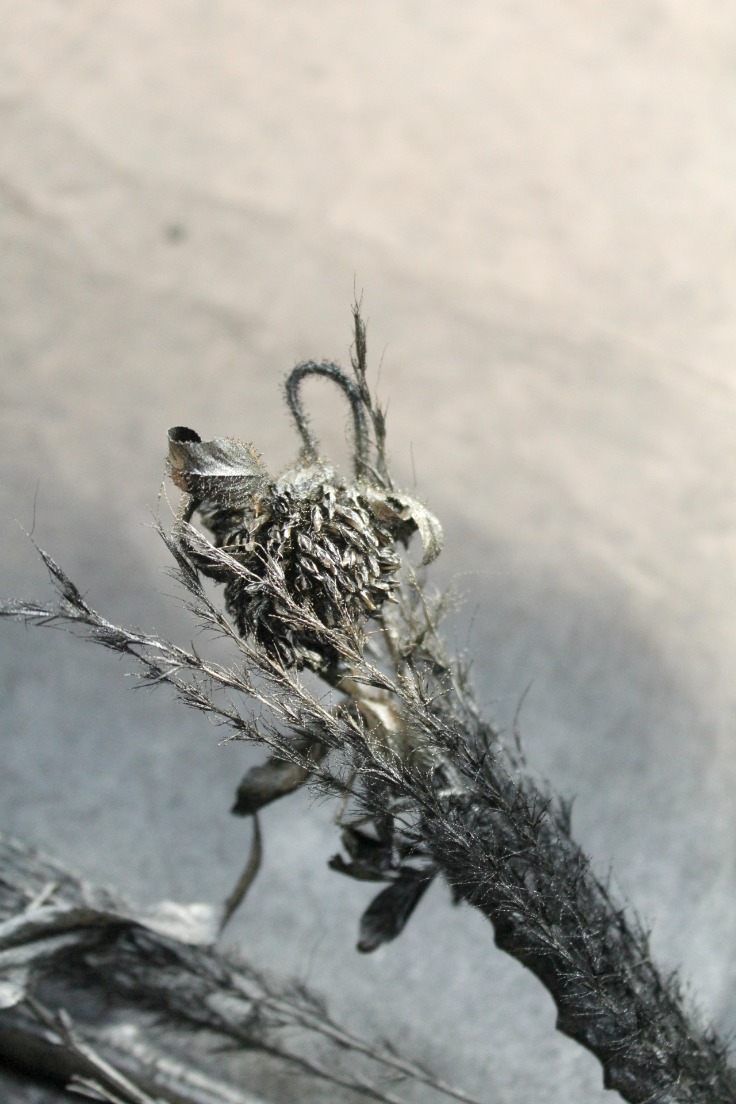 Use as table centerpiece or home decor!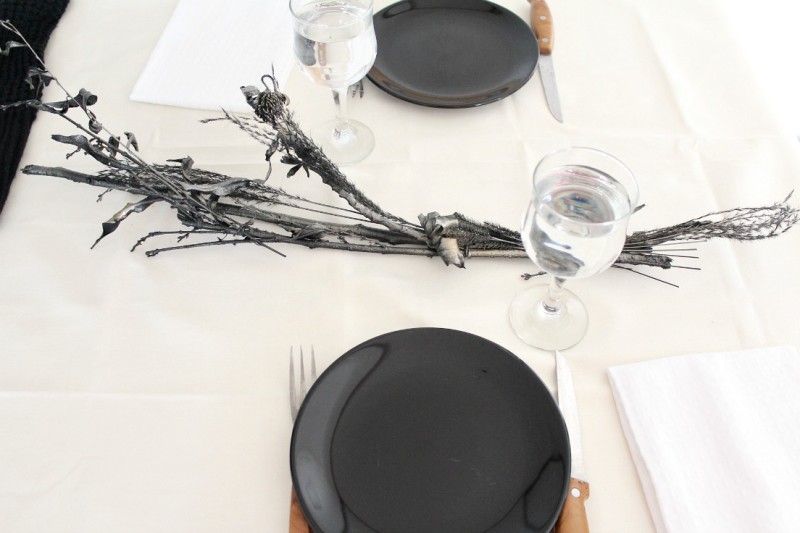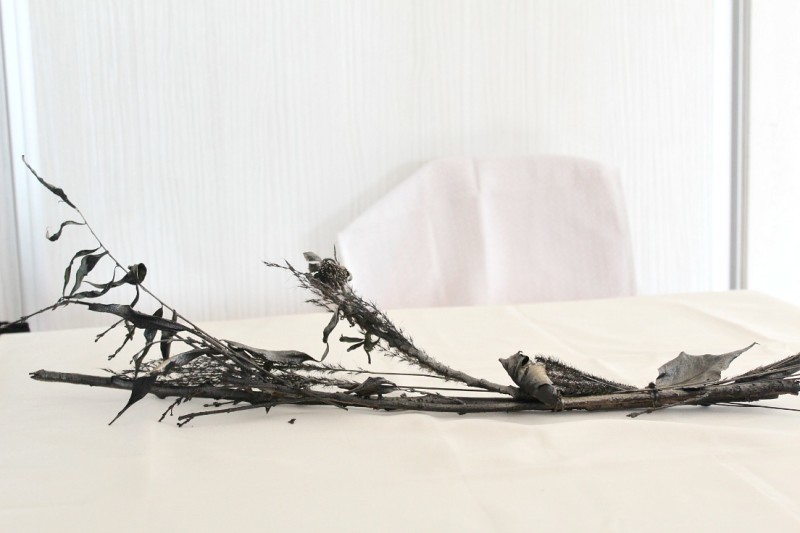 I hope you enjoyed this tutorial and if you decide to make your own DIY fall table centerpiece please let me know. I'd love to see the design you've decided on!