DIY twig letter wall decor idea
Article may contain Amazon & affiliate links. As an Amazon Associate I earn from qualifying purchases at no additional cost to you.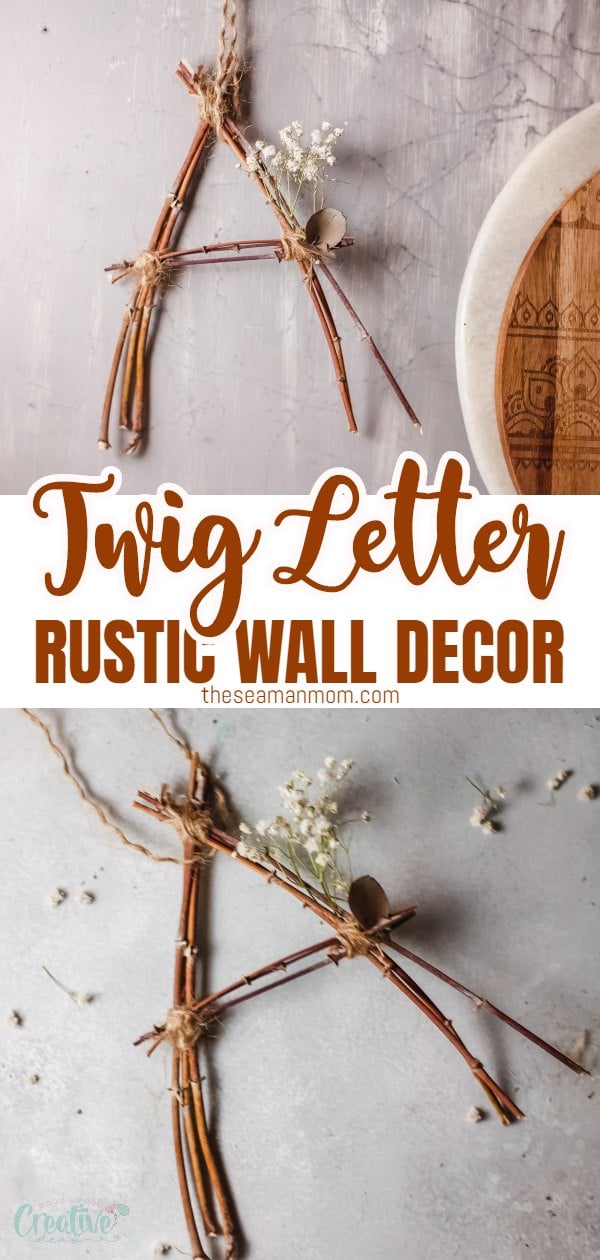 This rustic twig letter makes a beautiful home decor piece that's super easy and affordable to do! Make one letter or a full word of lovely rustic letters and use them to decorate your bookshelves, doors and just any other place that needs some rustic charm
Twig letter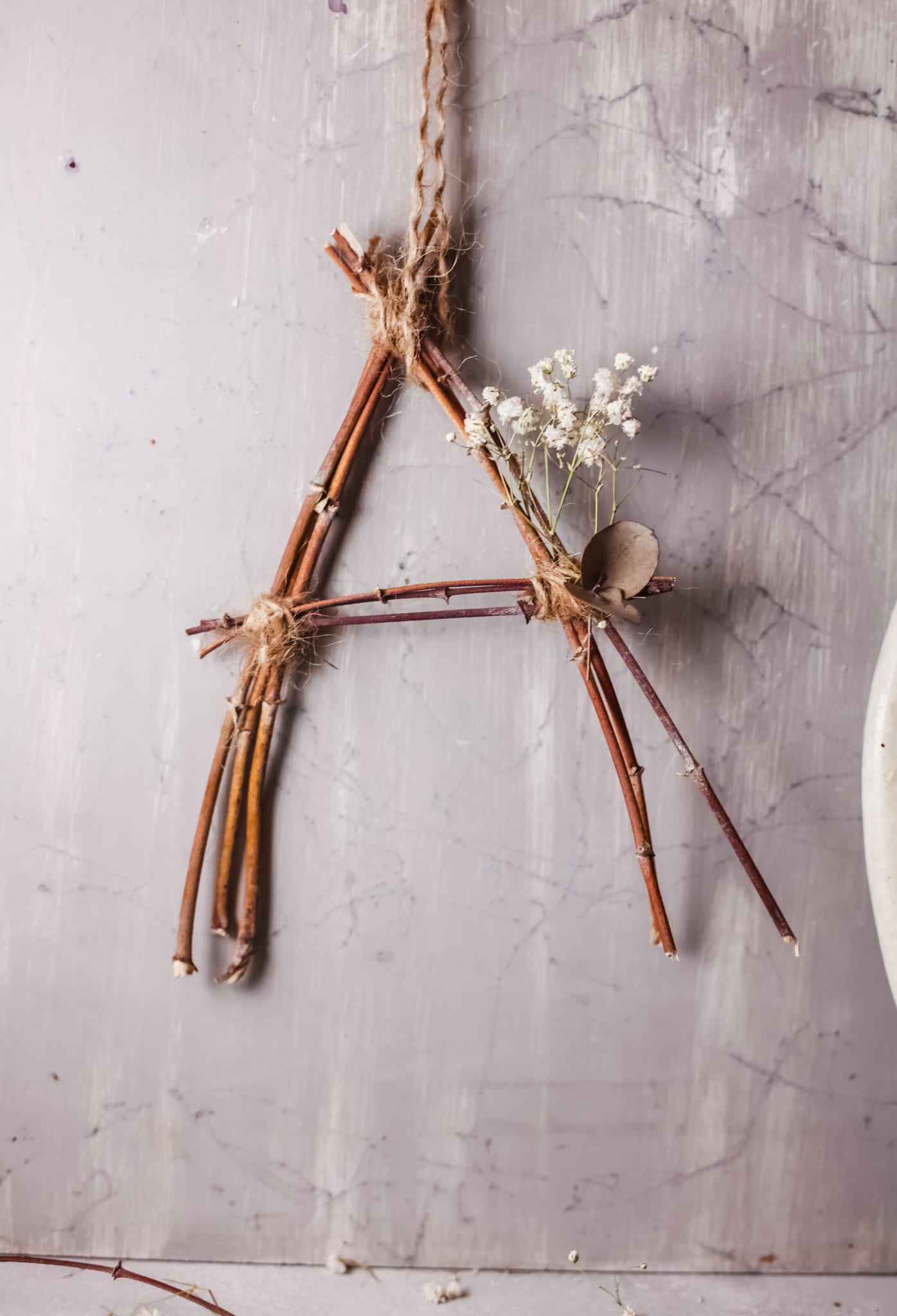 If you've been looking at home and decor mags or if you've been anywhere close to Pinterest then you are probably familiar with this rustic twig letter! These twig crafts are literally everywhere! I was totally in love with them until I saw the price tag, these are expensive when you get them from any store.
More rustic crafts you will love: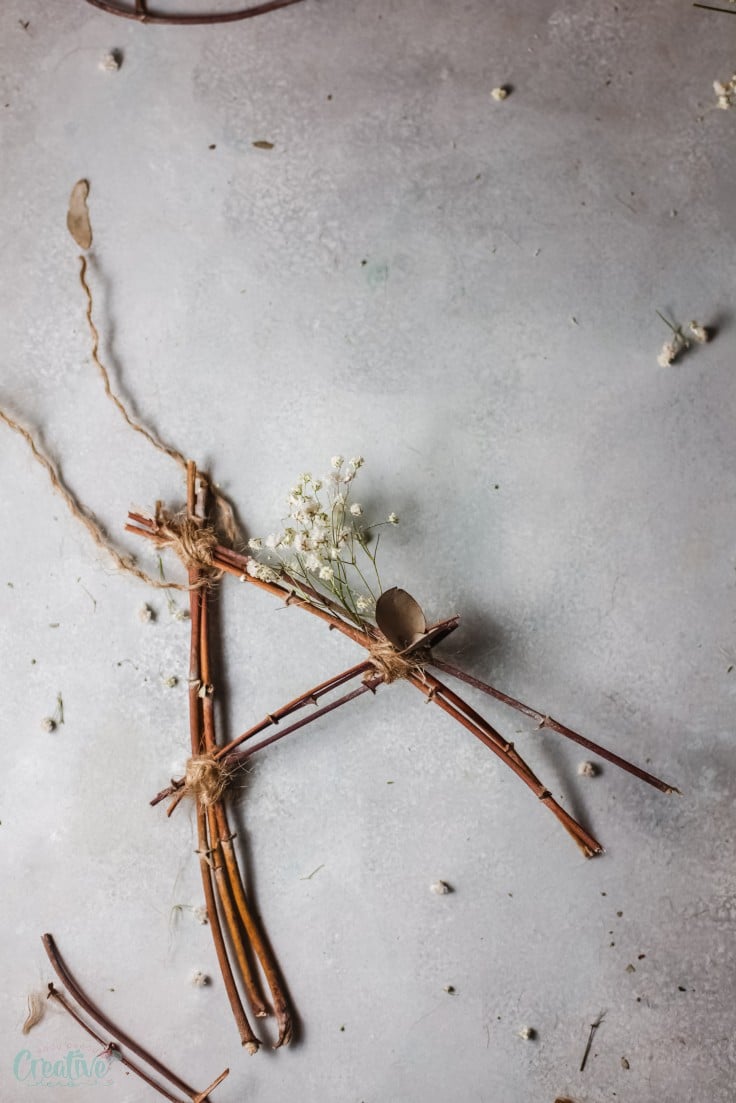 So, I decided to take the tame into my own hands and make them at home. While they take a bit of time to make the process is super easy (even the little ones can help!) and the result is an incredibly beautiful twig wall decor!
Not only is this project super affordable (we are using twig after all!) but it is also super customizable! You can make a bunch of letters and have each one of your kids decorate one for their doors. You can also paint them or change the flowers for any option that's in season.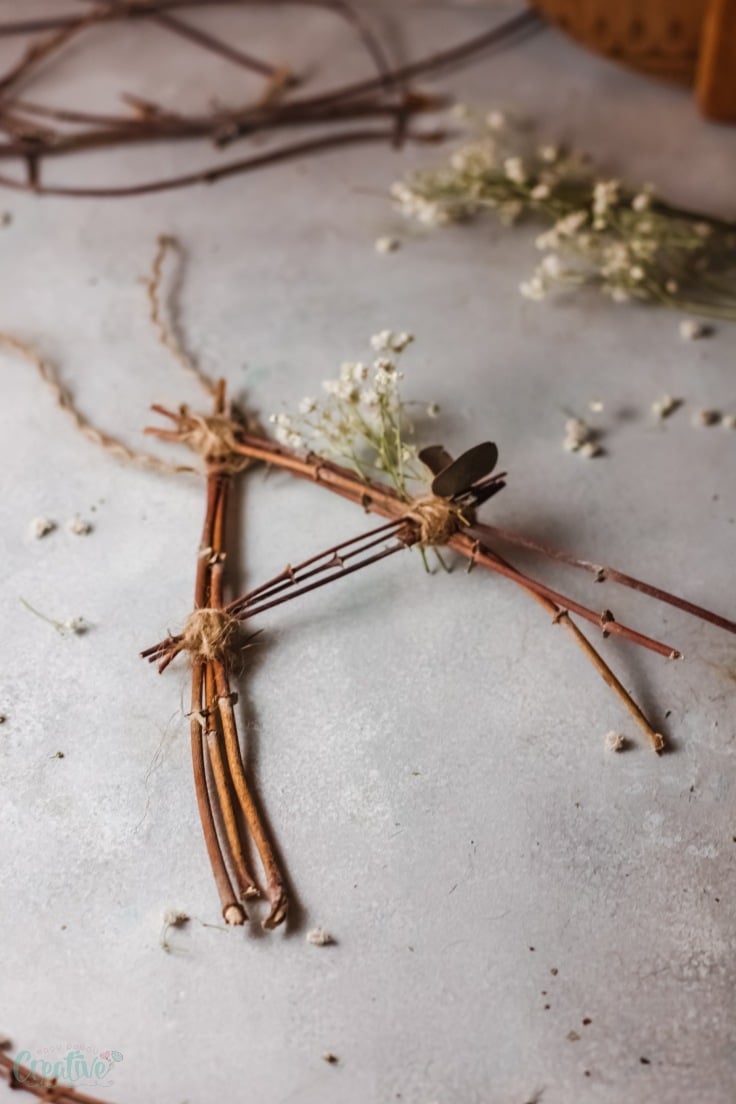 What do you need to make a rustic twig letter
Essentially you only need twig, twine or ribbon and decorations of choice. I used around 3 twig pieces for each side of the letter. You can have more if you want yours to be thicker but I don't advise any less (it looks too flimsy).
I like to use twine to keep with the rustic vibe but you can use thread or ribbon too. Whatever you prefer or have on hand, the great thing about this DIY project is that you can be super thrifty!
I tried playing a bit with the decorations but in the end I preferred how they looked with only wildflowers. You can also add pompoms, ribbon, glitter or sequins. You can use these twig letters as a base and then decorate to your heart's content.
Letter decoration ideas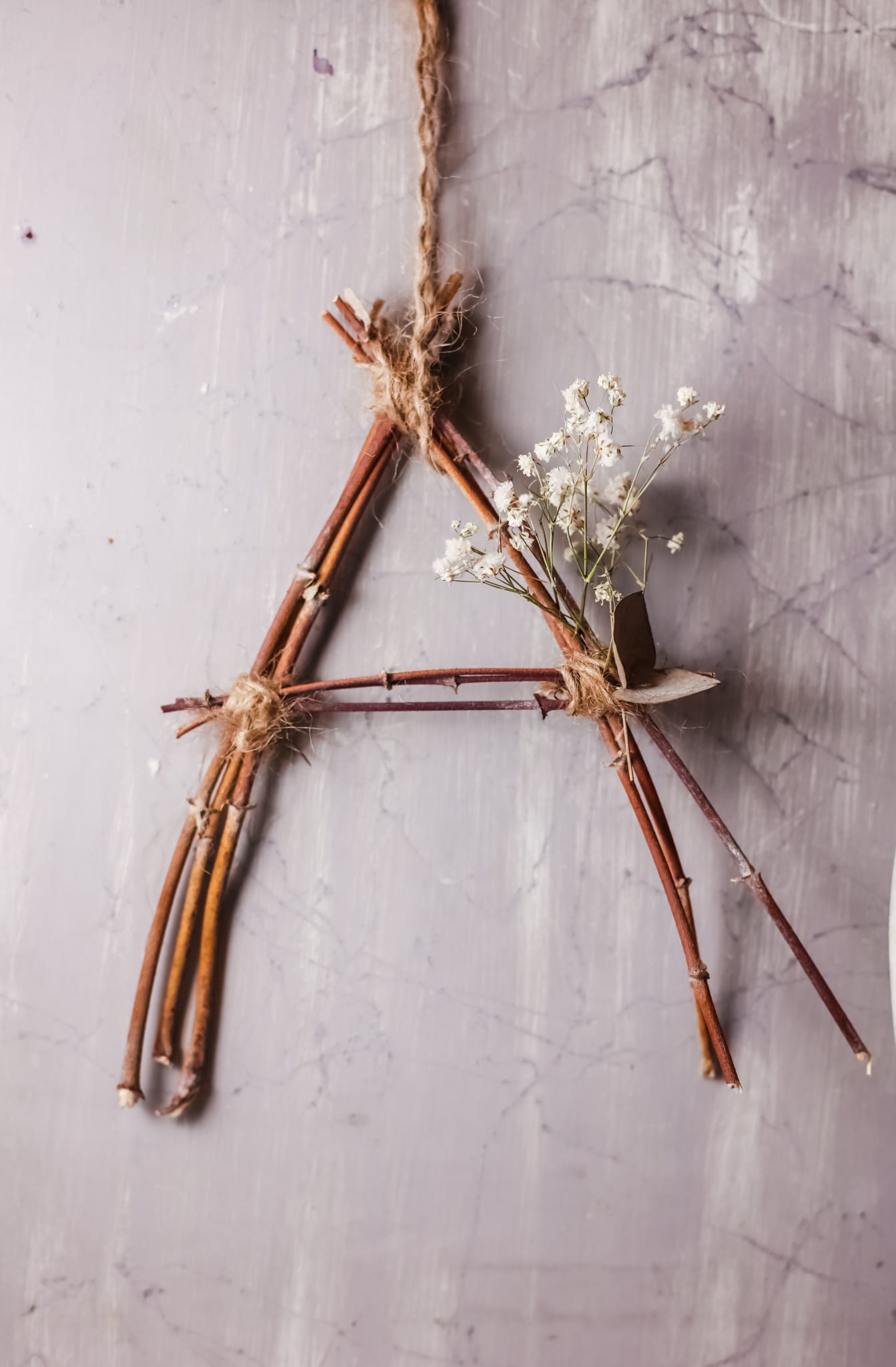 Materials:
Directions:
1. Cut and trim the big twigs to your desired length. I use around 3 twig pieces per letter side. Keep in mind that the longer you want to make them, the more pieces you'll need to use so they are proportionate.
2. Roughly have the letter formed.
3. With the help of a piece of twine or some thread tie the corners together. I tie them making an X pattern with the twine.
4. Decorate with all the accessories you want keeping them secure with more thread or twine
And now your rustic twig letter is done and ready to decorate your home and give any room some rustic chic flair!
Pin to save for later