Rustic home decor makes any space cozier! Give it even more warmth with an easy, inexpensive twig frame for photos using simple, affordable and easy to find supplies like twigs and twine.
Rustic Photo Frame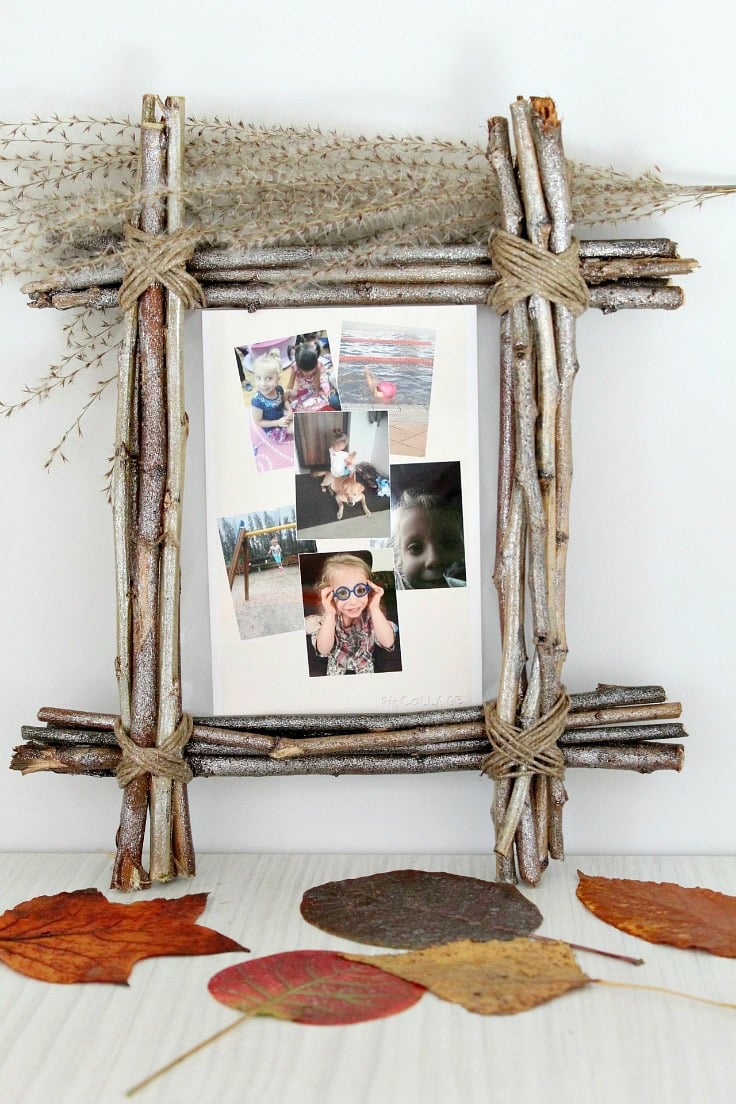 This twig frame is ridiculously easy and cheap that I had double thoughts about making an article around this craft idea. But when I saw my photos in this pretty twig picture frame I realized this is the just about the perfect way to display pictures that are very dear to you! Especially if you adore rustic decor as I do! This rustic photo frame gives so much warmth to a photo and it makes it truly stand out, don't you think?
Need more frame ideas?
A twig frame would make a great gift so if you're looking for a nice gift for family an friends, just snap a few photos with your phone, then make some fun collages to place in this easy DIY picture frame. I think using a collage is such a fun experience and a great addition to your rustic twig frame project!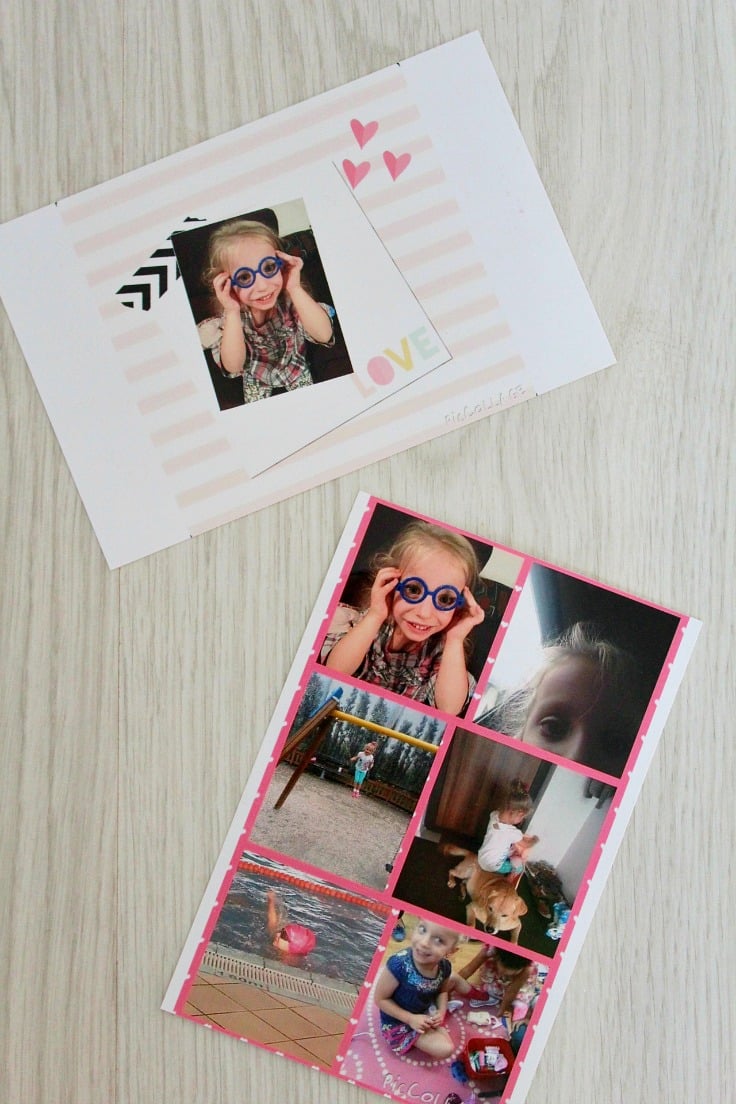 A twig frame is an unique way to display your family memories and a wonderful way to express your creativity! And it will make a great impact on your home decor too even if you have a modern decor like I do, rustic complements modern perfectly! Everyone one will be impressed when they'll see your adorable rustic photo frame and they'll think you spent good money to make it.
My twig frame is pretty small, I wanted to make it and display Ellie's photos by my bed. Feel free to adjust the measurements below as needed. Wanna learn how to make a photo frame with twigs? Here are the easy steps!
Twig Frame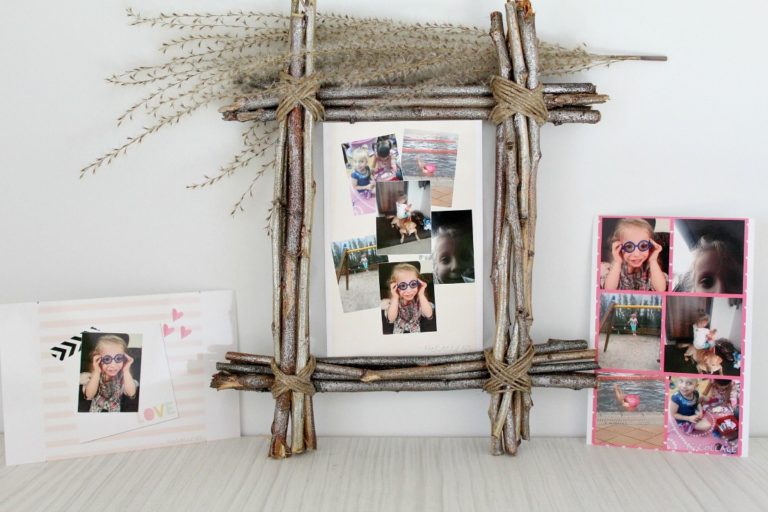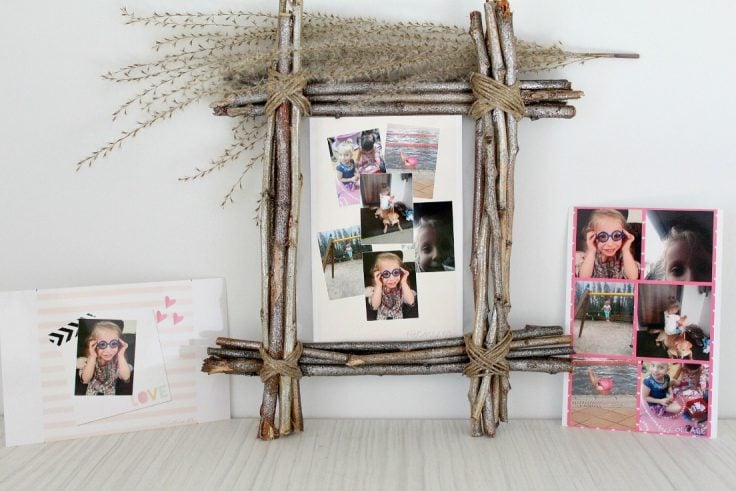 Materials needed:
10 twigs of 15 cm = 6″ (adjust to your photo size; need to be longer than your photo)
10 twigs of 20 cm = 8″ (adjust to photo size; make sure they're longer than your photo)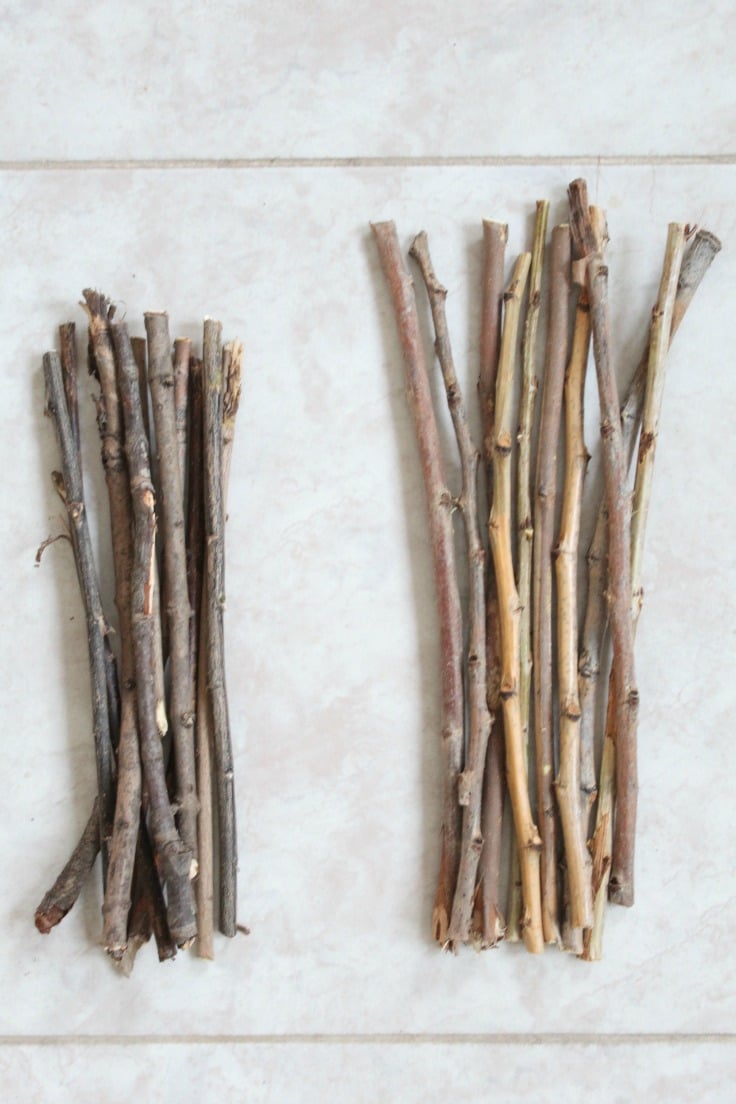 twine
scissors
cutting tool (to cut the twigs to desired length)
glue
transparent baking paper (to attach the photo to)
1 reed tip to decorate (optional)
glitter paint spray (optional)
photo/collage
Directions:
Separate the twigs into two piles based on size. Trim the ends to make them all of the desired length.
Lay out your frame. Place 5 longer twigs on each size with the shorter ones on top and bottom.
Take the twine and tie one end to a twig. Wrap around a few times. Switch directions and start wrapping the twine around the other corner so it creates a cross. Repeat on all corners. (you'll need patience on the first 2 corners as the twigs move around and will want to shift)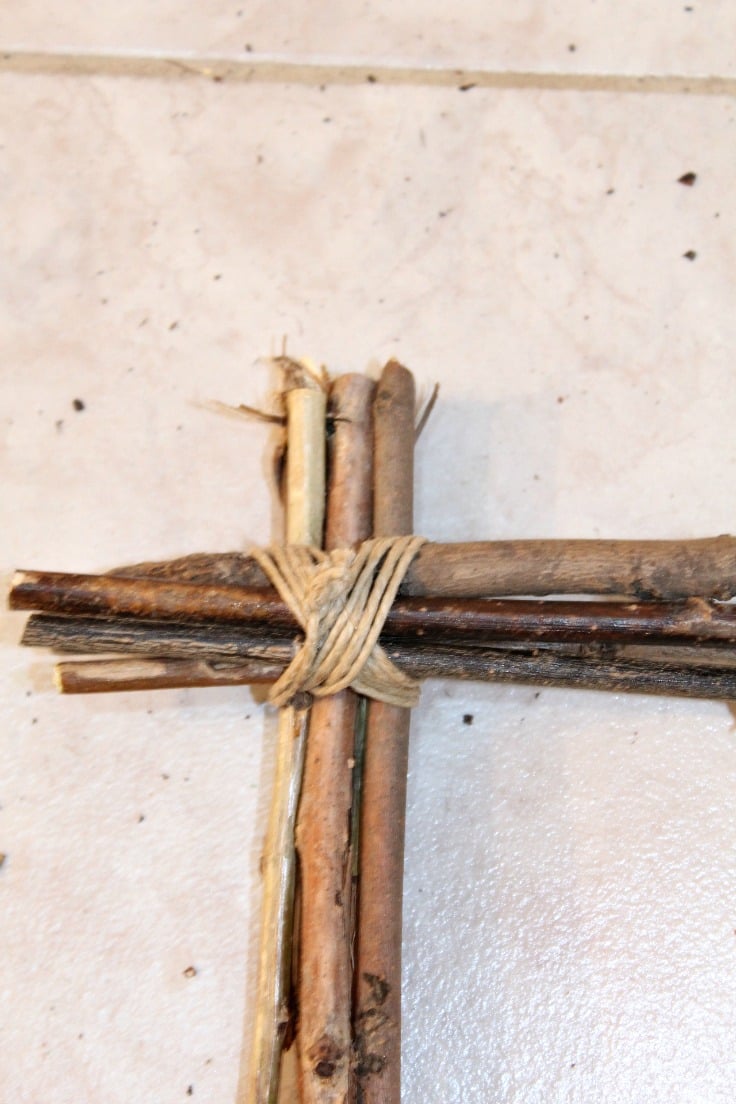 Leave the frame as is or spray some glitter paint as I did. Make sure the paint is completely dry before moving on to the next step.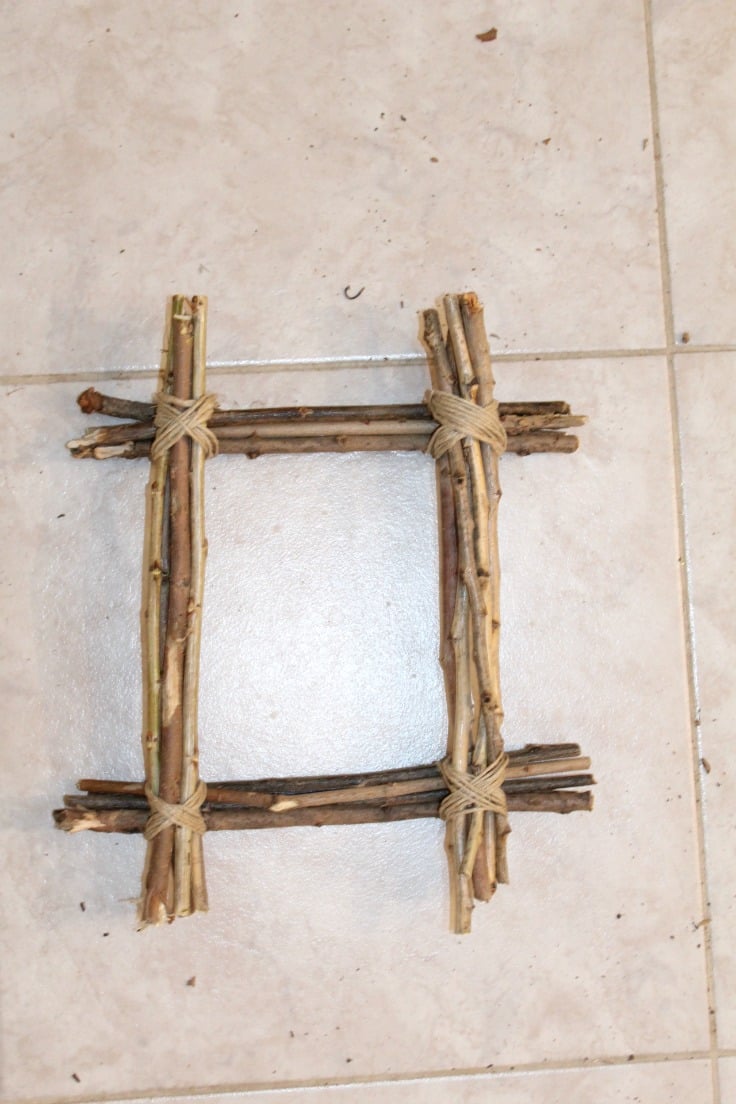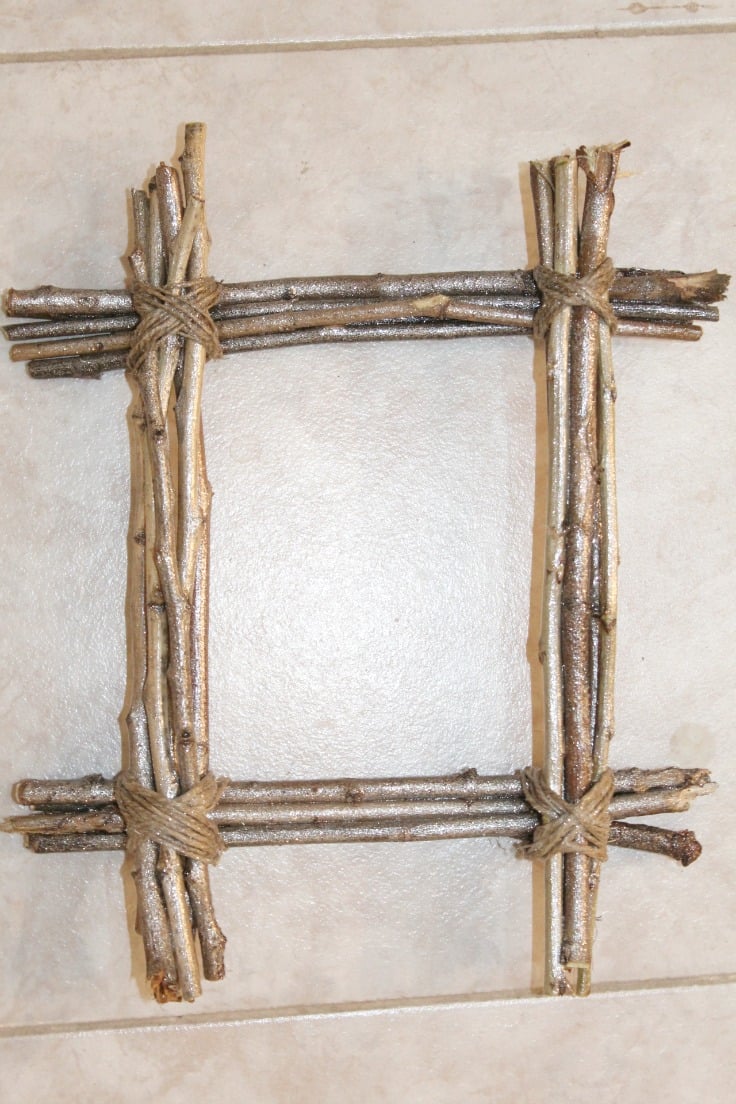 Cut some baking paper, slightly larger than your photo.
Glue the back of the photo to the baking paper. Leave to completely dry.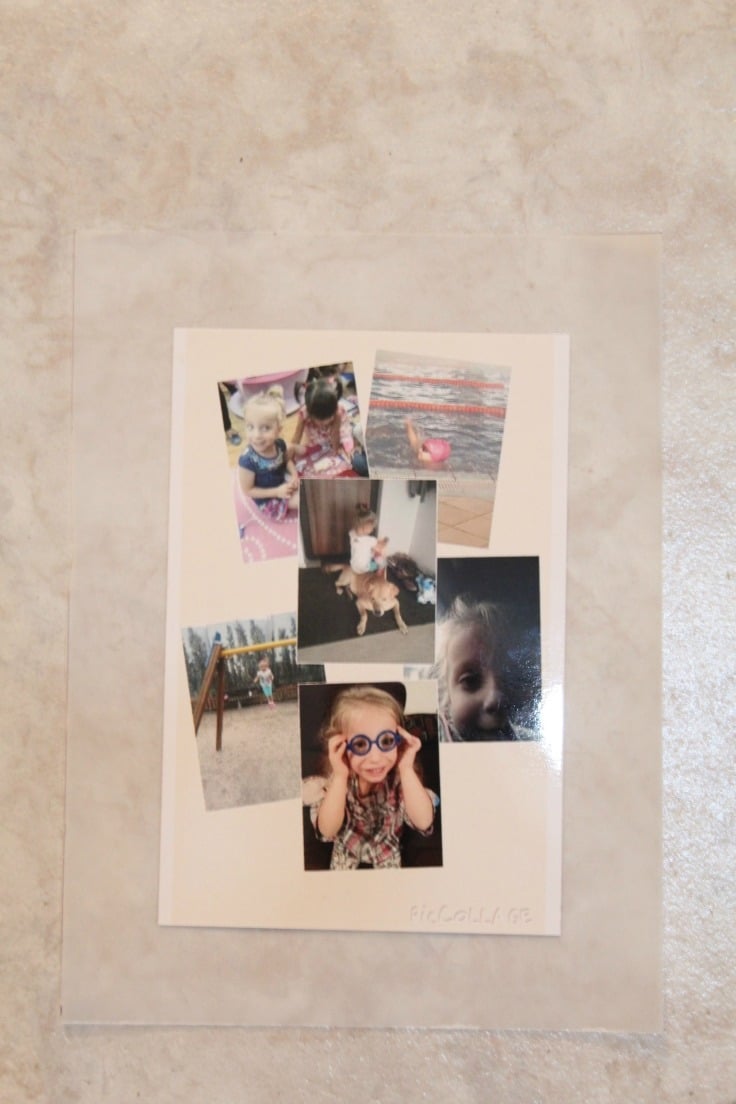 Glue the baking paper to the back of the frame, only on the sides, with the photo facing out.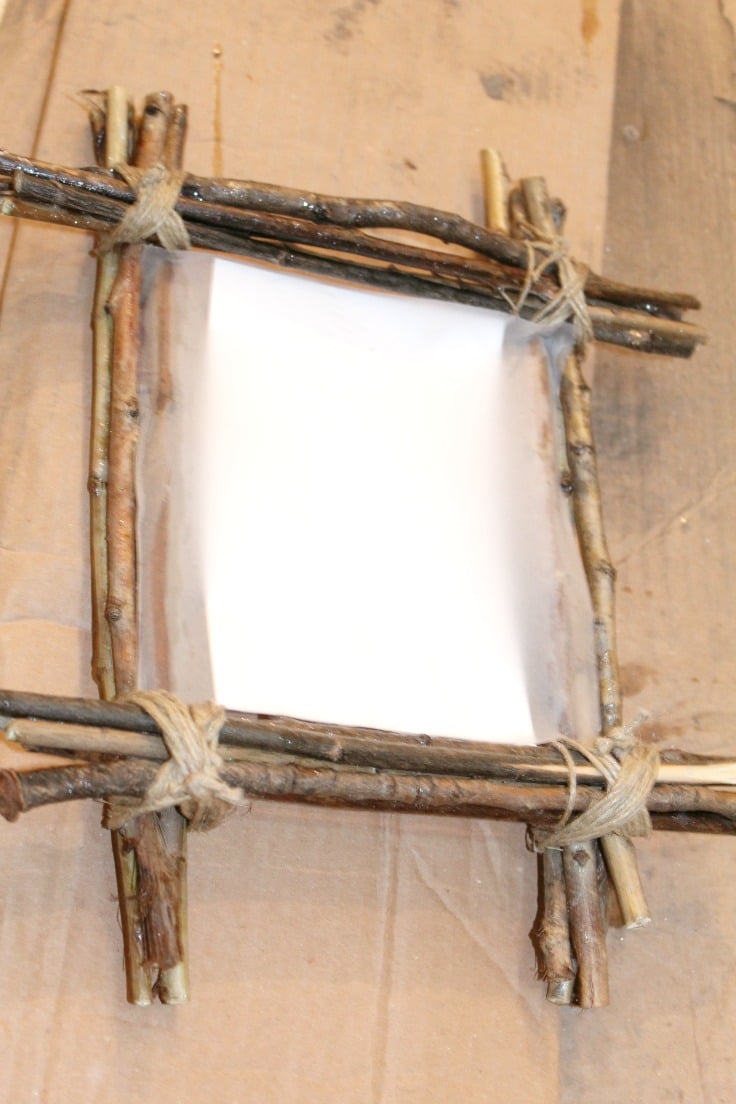 Decorate an empty, lonely shelf with your beautiful art!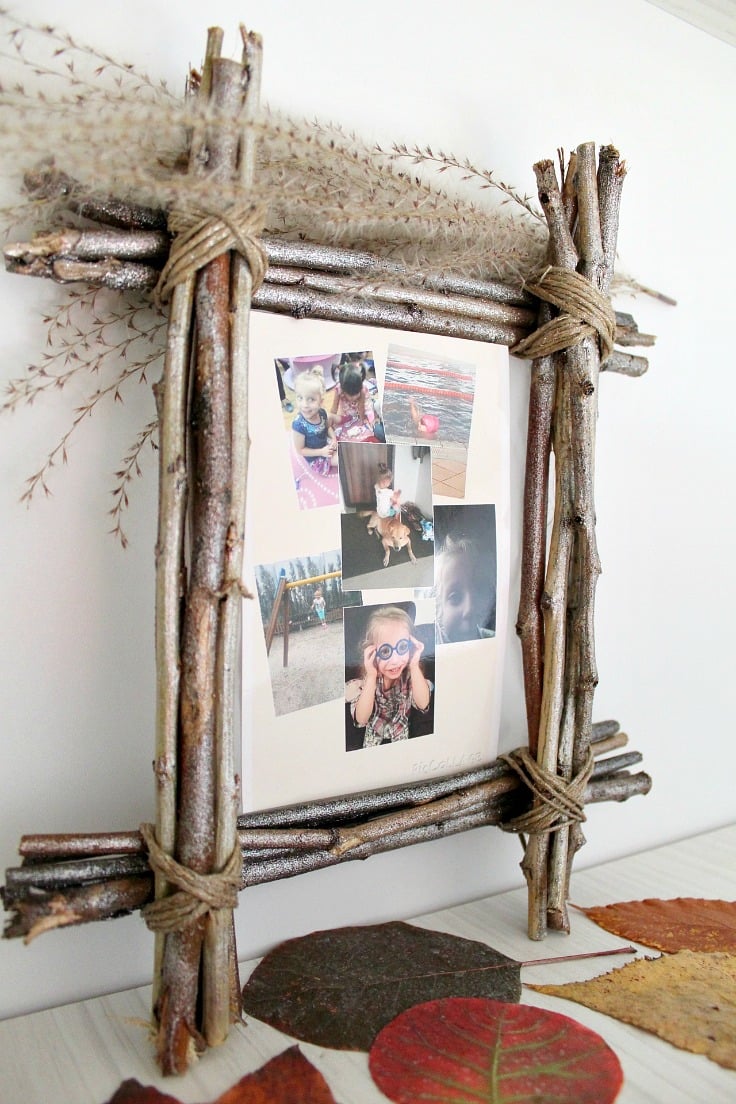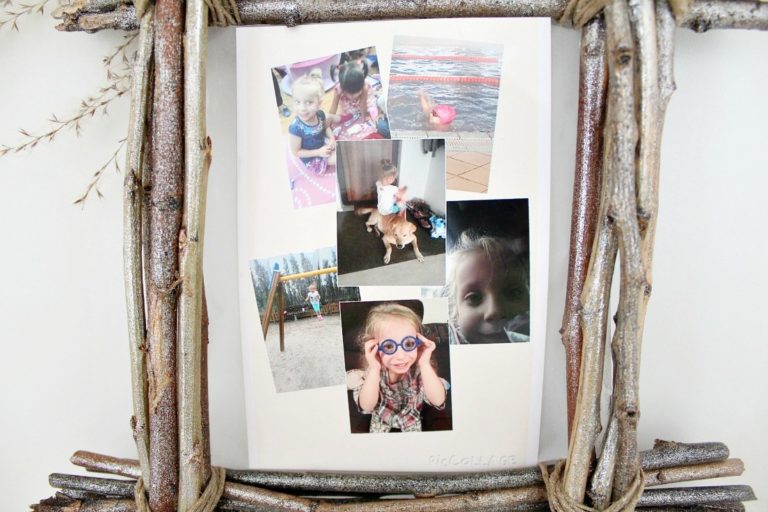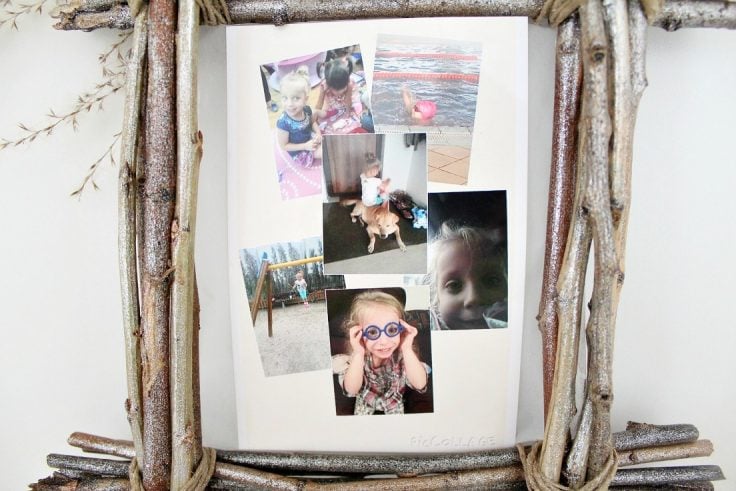 Pin to save for later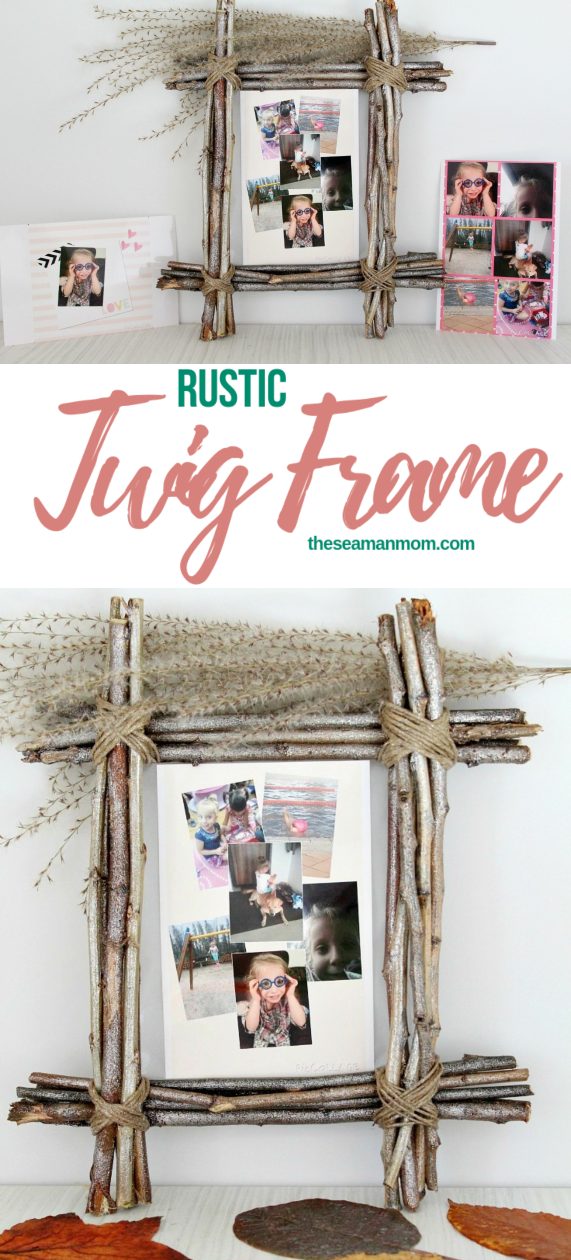 Home decor posts you might like:
Most popular craft: