Article may contain Amazon & affiliate links. As an Amazon Associate I earn from qualifying purchases at no additional cost to you.
Twigs are easy to find and so much fun to work with! Gather a bunch and make yourself a cheap and pretty rustic flower pot!
Twig Flower Pot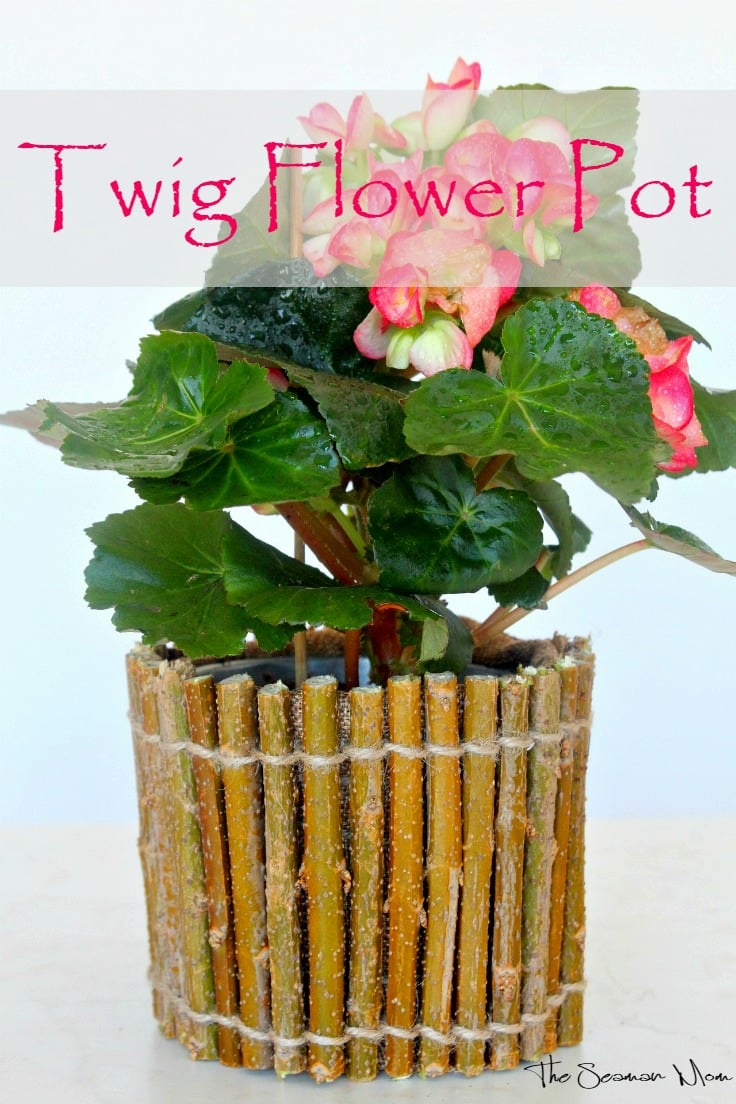 If you love adding a little rustic touch to your home decor, twigs are just perfect! They're so easy to work with, inexpensive (aka free) and so much fun and they're almost always foolproof! This rustic flower pot is the living proof!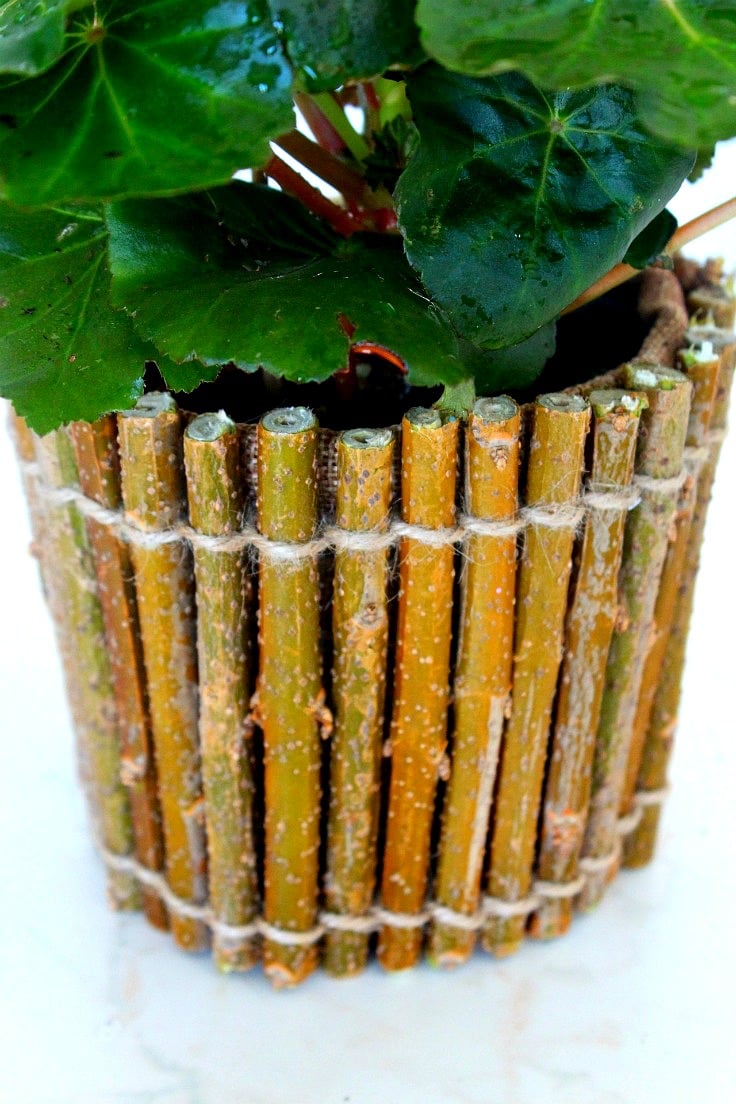 I love adding a rustic touch to my home which has a very modern look, because rustic home decor adds warmth, making my house a welcoming home. And this lovely twig flower pot looks so adorable in my living room, very eye catching!
More flower pots you might like: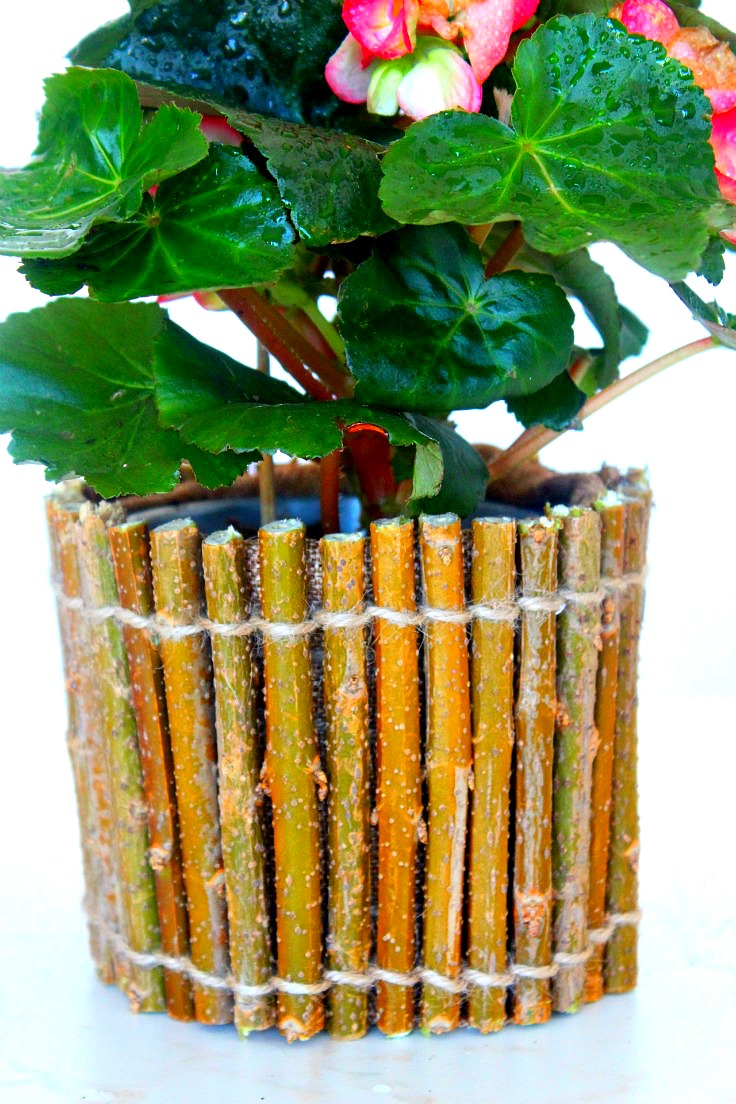 A rustic flower pot is not only a great decor idea but could also be a nice gift for friends and family. They won't even know it's handmade, these flower pot holders look so great! And the best thing is, these take about 20 minutes so you can make a whole bunch, for like everyone! Nothing says I love you more than a handmade gift!
Rustic Flower Pot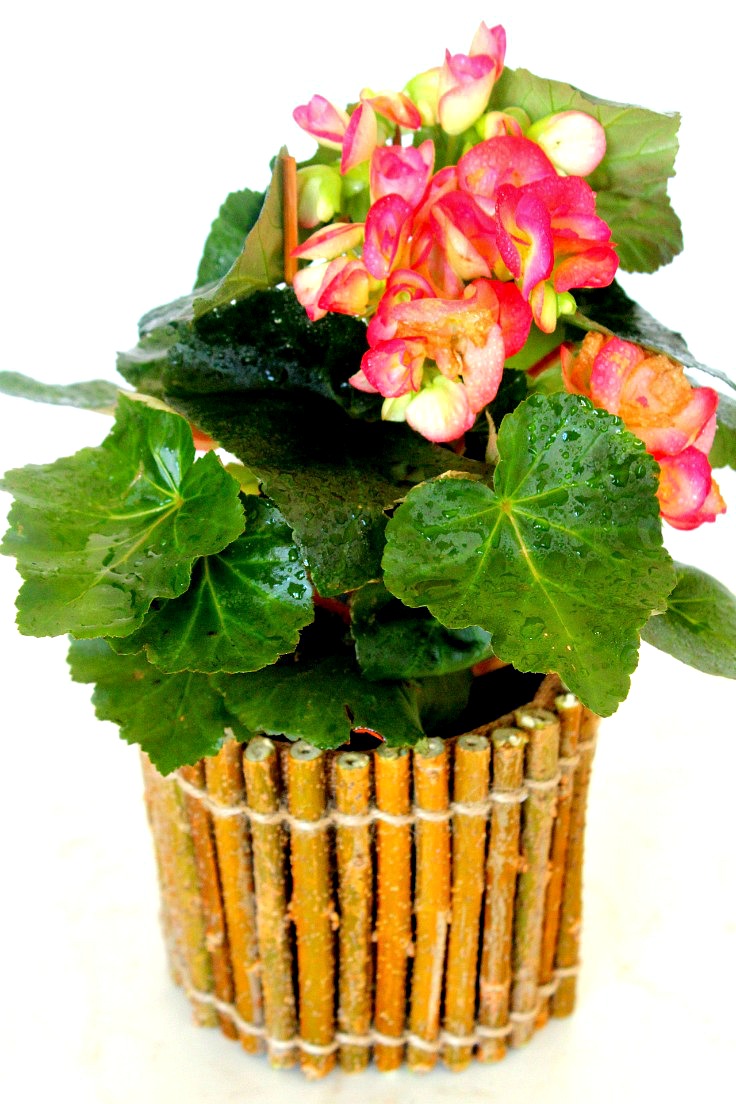 Materials:
tin flower pot
twigs
craft scissors
twine
[amazon-related-products keywords="product suggestions keywords"]
Directions:
Measure twigs against the flower pot and using your garden pliers, cut to size.
Cut a long piece of twine and fold in half.
Take the loop at the middle and wrap over one twig, at one end, then tie once.
Repeat for all twigs.
Check the length against the pot to see if you need additional twigs. Twigs should meet but not overlap.
Tie twigs on the other end in a similar manner.
Fold a strip of burlap to hide raw edges and wrap around the flower pot. Keep together with twine.
Wrap twigs around the pot and tie ends together. Trim ends off or tie a bow if you have enough twine.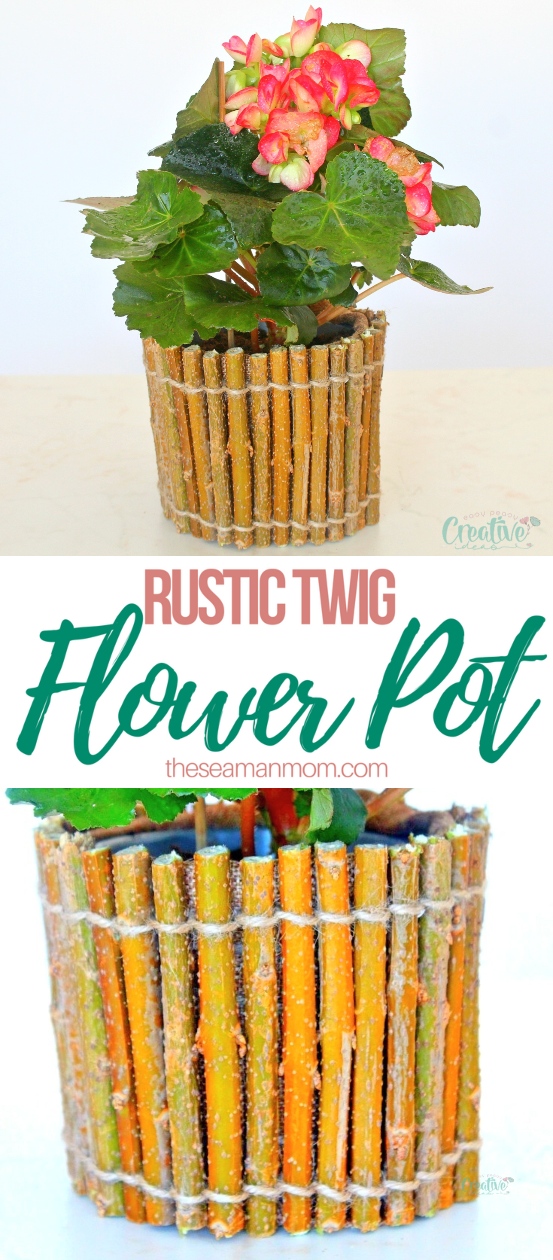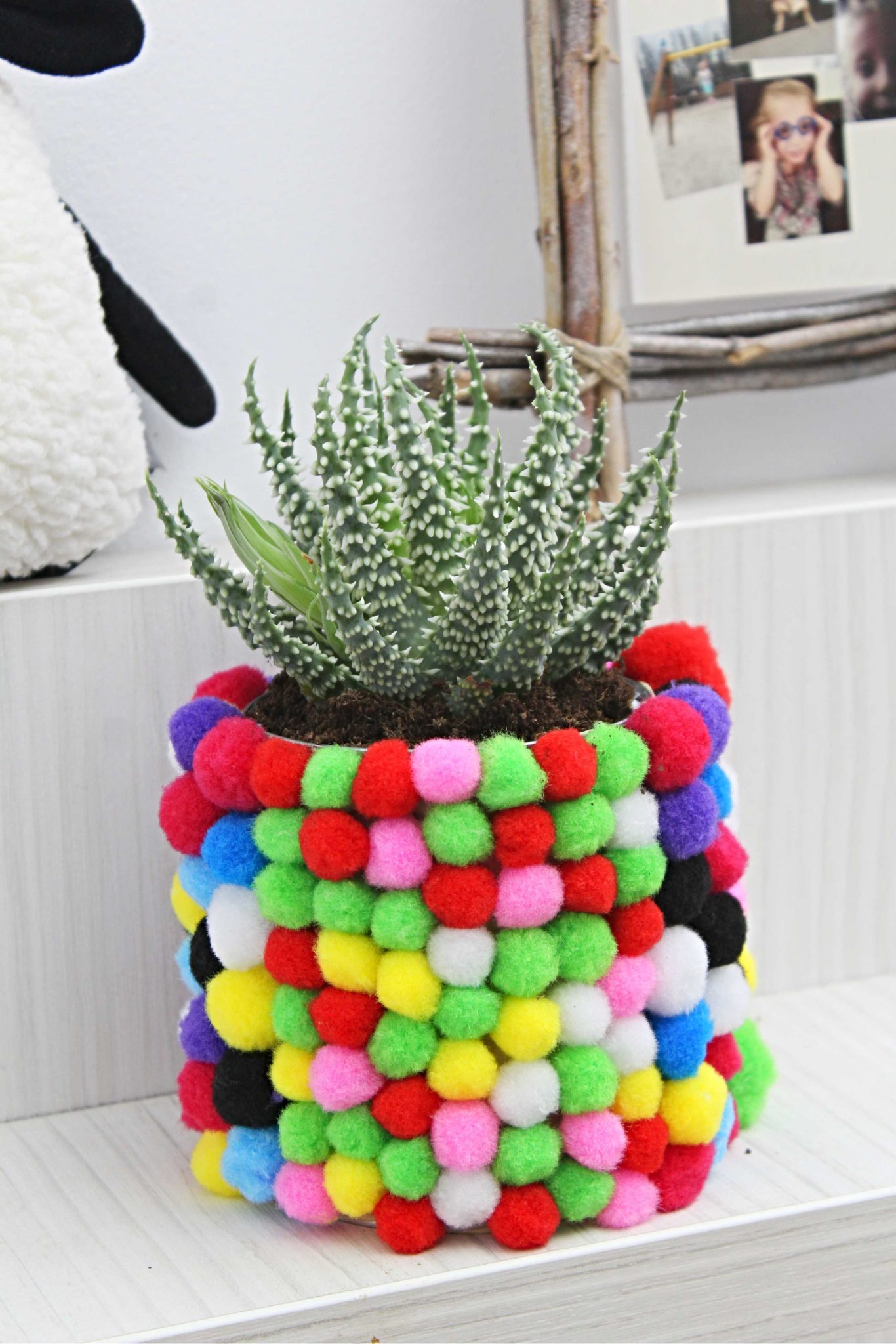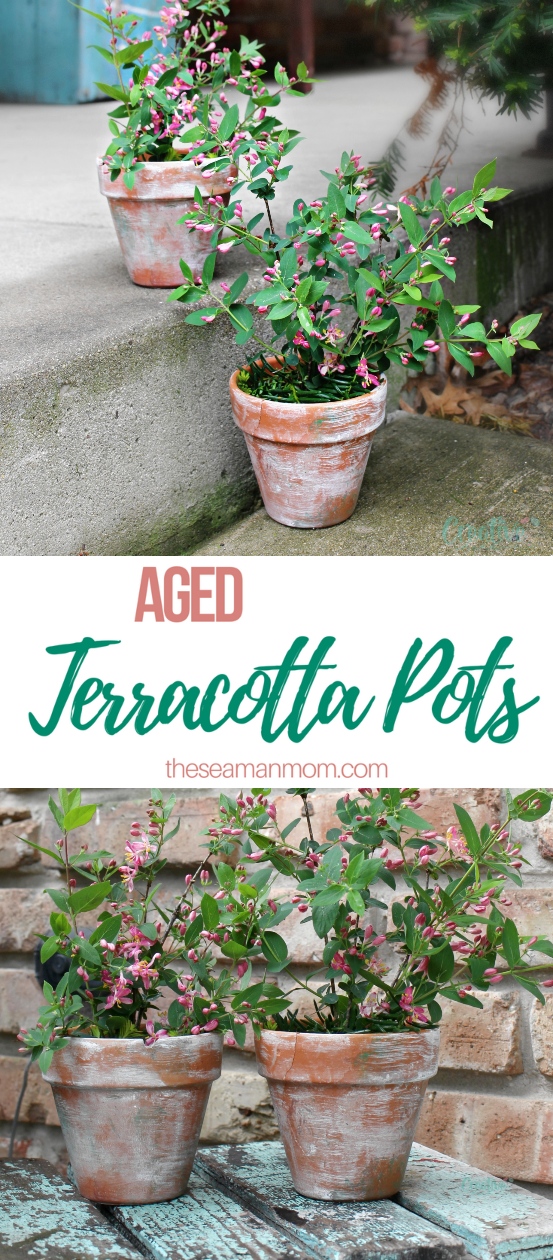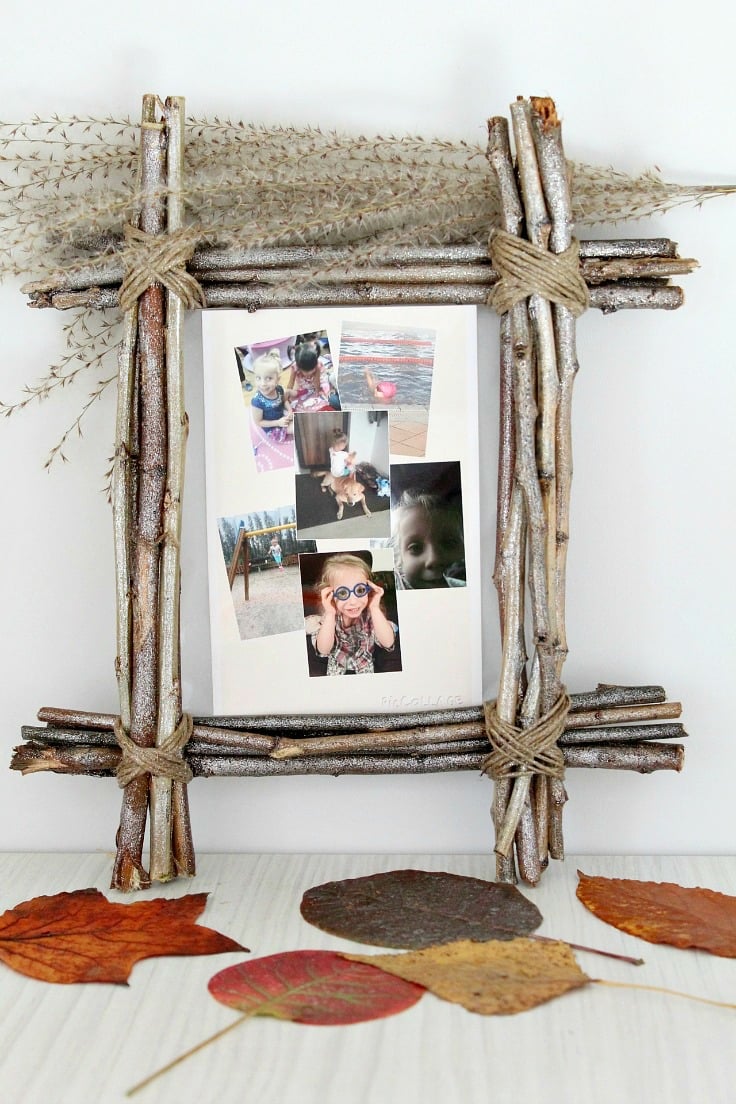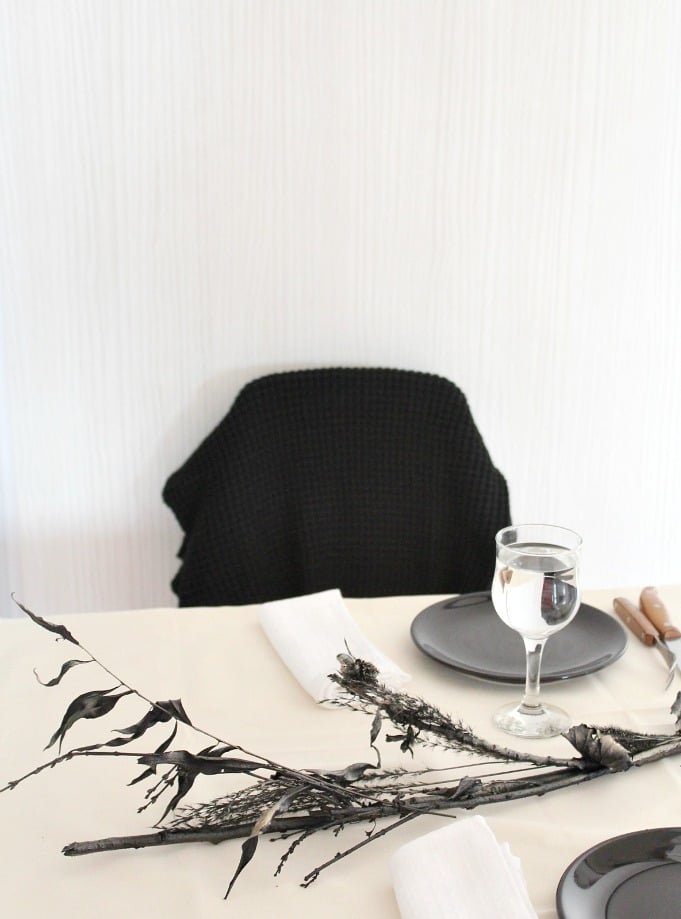 Most popular craft