Article may contain Amazon & affiliate links. As an Amazon Associate I earn from qualifying purchases at no additional cost to you.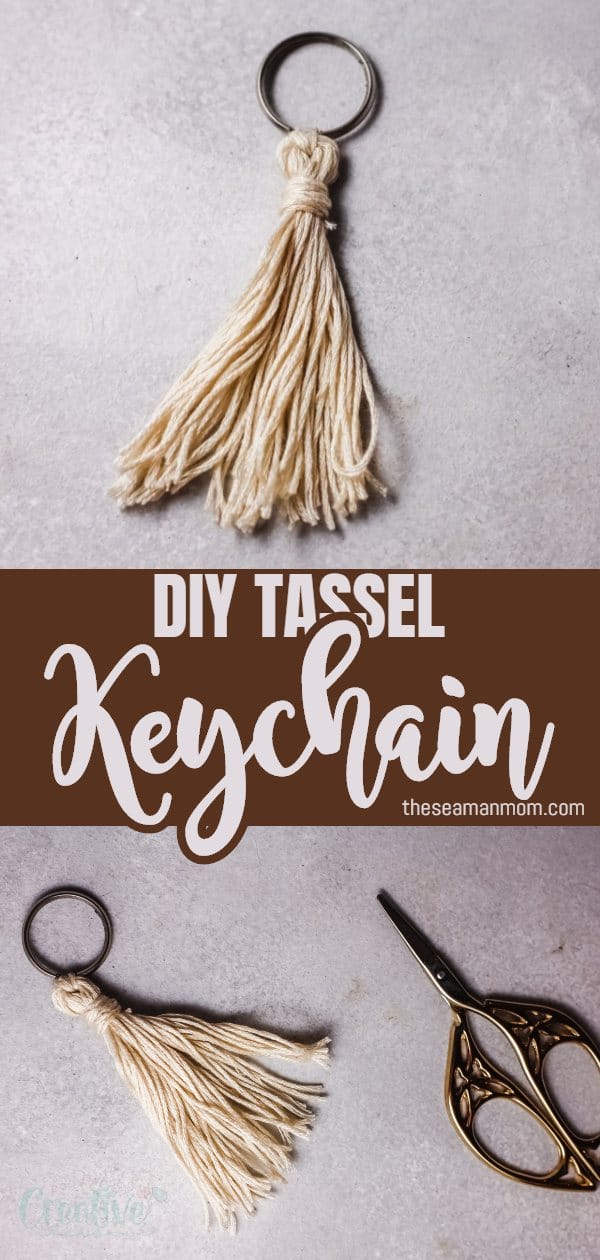 Learn how to make your own boho keychain that's the perfect gift! This DIY tassel keychain is super fun to make and the end result is a beautiful and super customizable tassel keyring that can be used for so many things!
DIY tassel keychain
Can we just agree that the DIY tassel keychain trend should stay forever? I mean they are beautiful and so fun to look at! It's like you can never have enough of them!
I first spotted them at a trendy store for around $15 each one, which is a bit more than what I'm comfortable paying for one. So I decided to try my hand at making it and I can't be any happier with the result!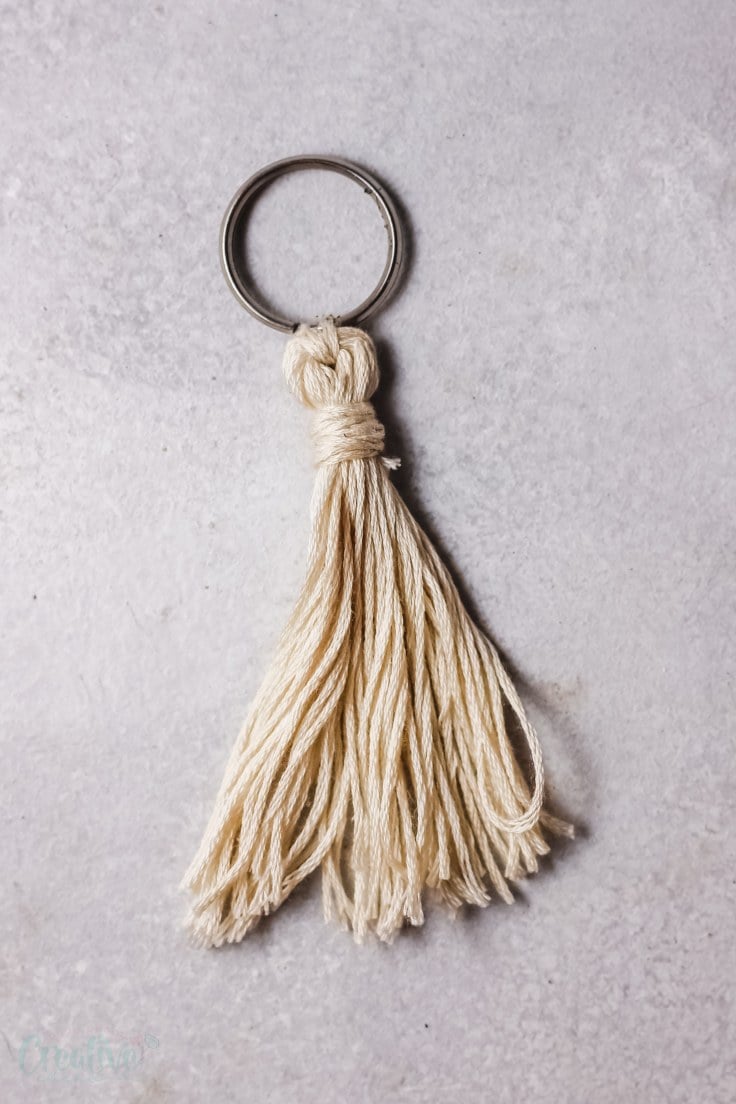 Making your own tassel keychain at home is super easy and you only need 1 thing: thread. You can also customize it, make it in your favorite colors, in your team colors or use your school colors. You can add beads if you want or leave them simple, like I did.
They also make a beautiful gift! I mean, imagine how this DIY tassel keychain would look like in school colors for a teacher or with your daughter initial at the top. Let your imagination run wild because they are literally perfect for any occasion. I even make these tassels now to decorate gifts, curtains (just make it bigger) and even have one as my purse zipper.
Tassel keychain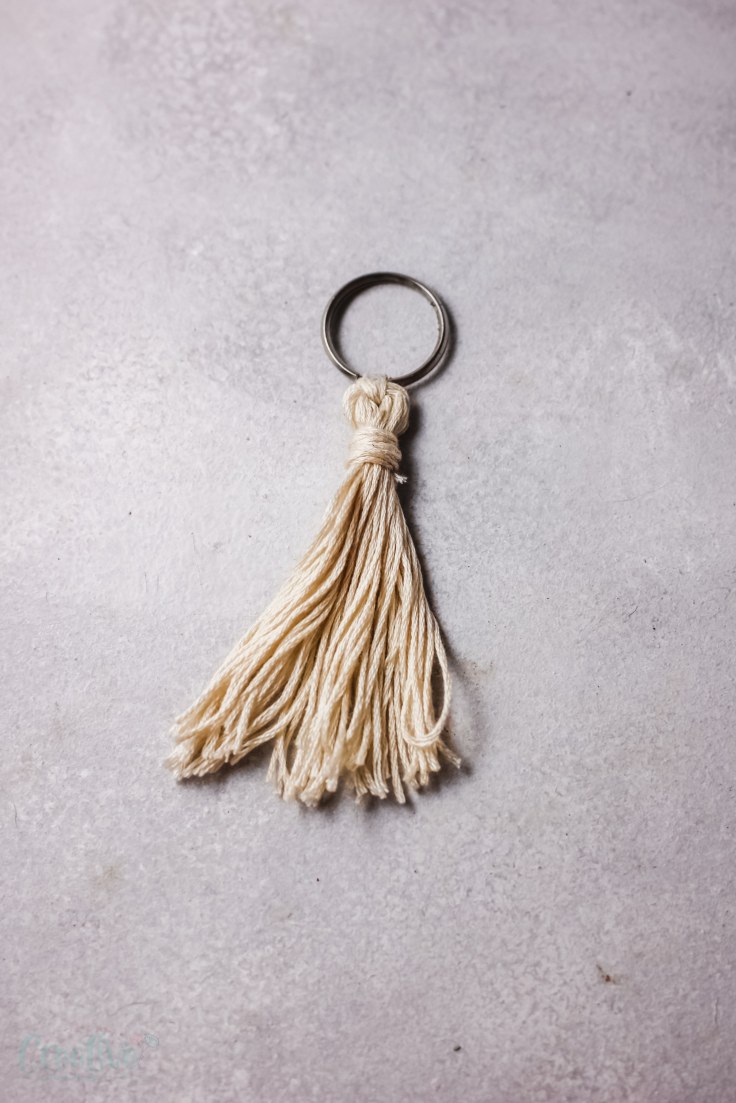 Materials:
Thread in your favorite color or choice of colors.
A piece of cardboard or paper in the length you want your keychain to be
Scissors.
A keychain ring.
Directions:
1. Wrap the thread around the cardboard. This will help to make sure all the pieces are the same size.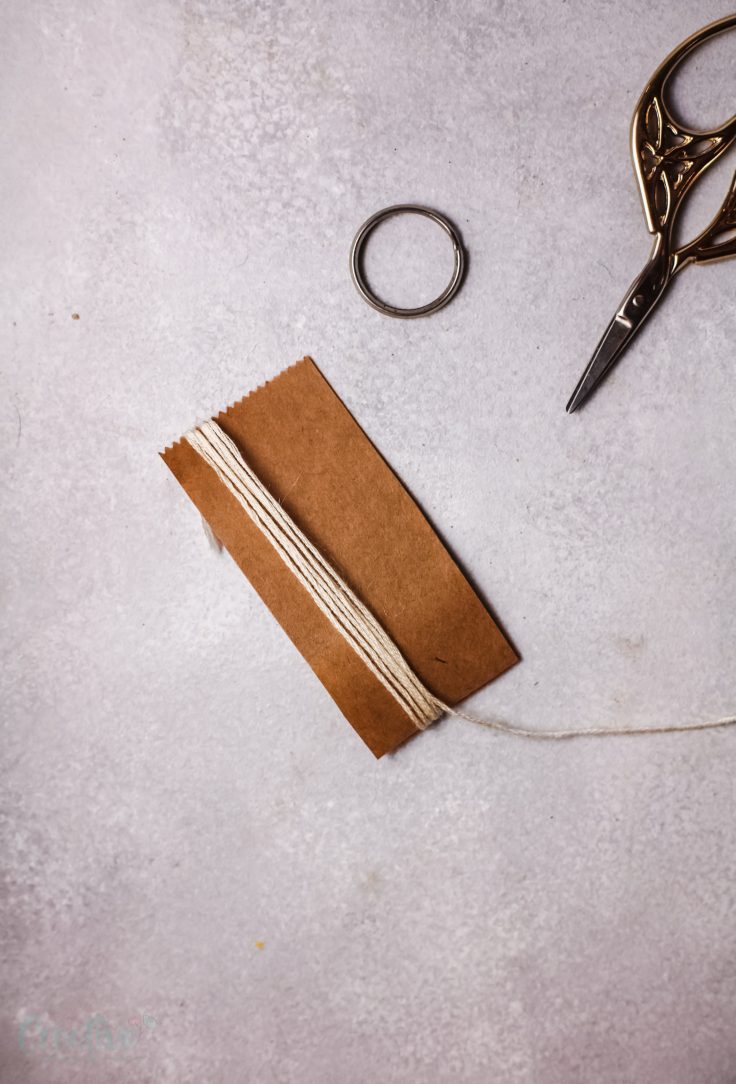 2. After you are happy with the thickness of the bundle cut the thread.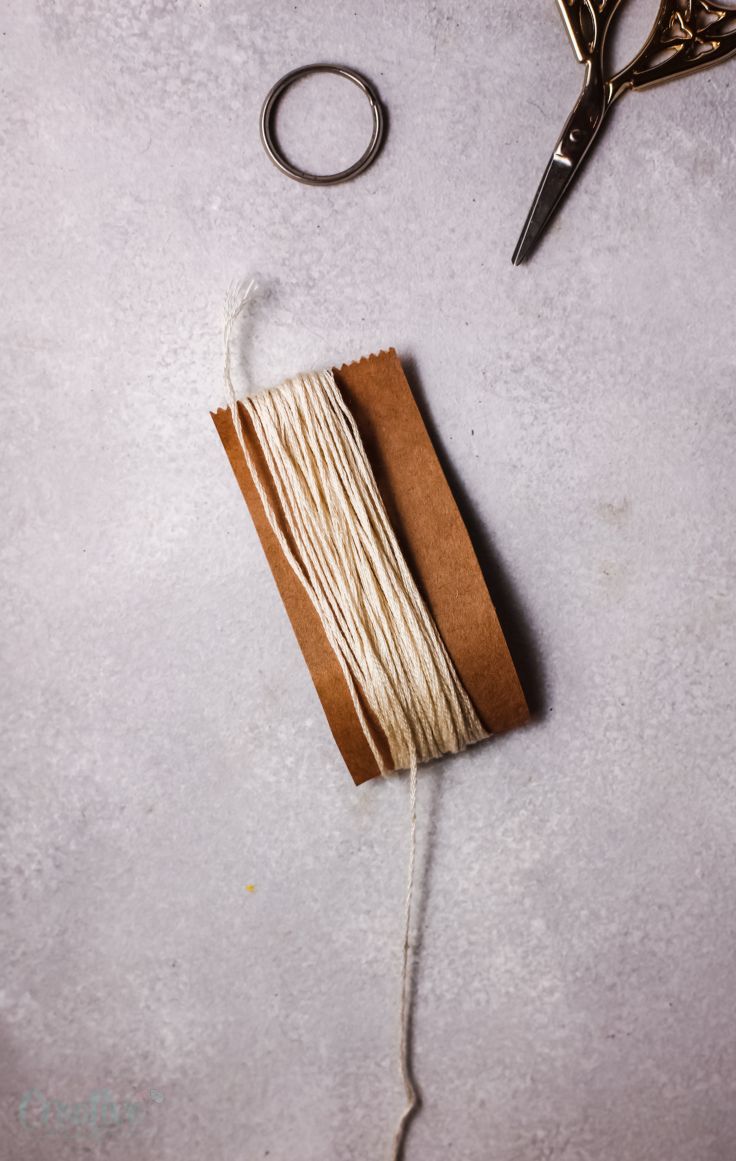 3. Start tying one of the ends so they stay together. You want to do it tightly this is want will keep your threads together later on.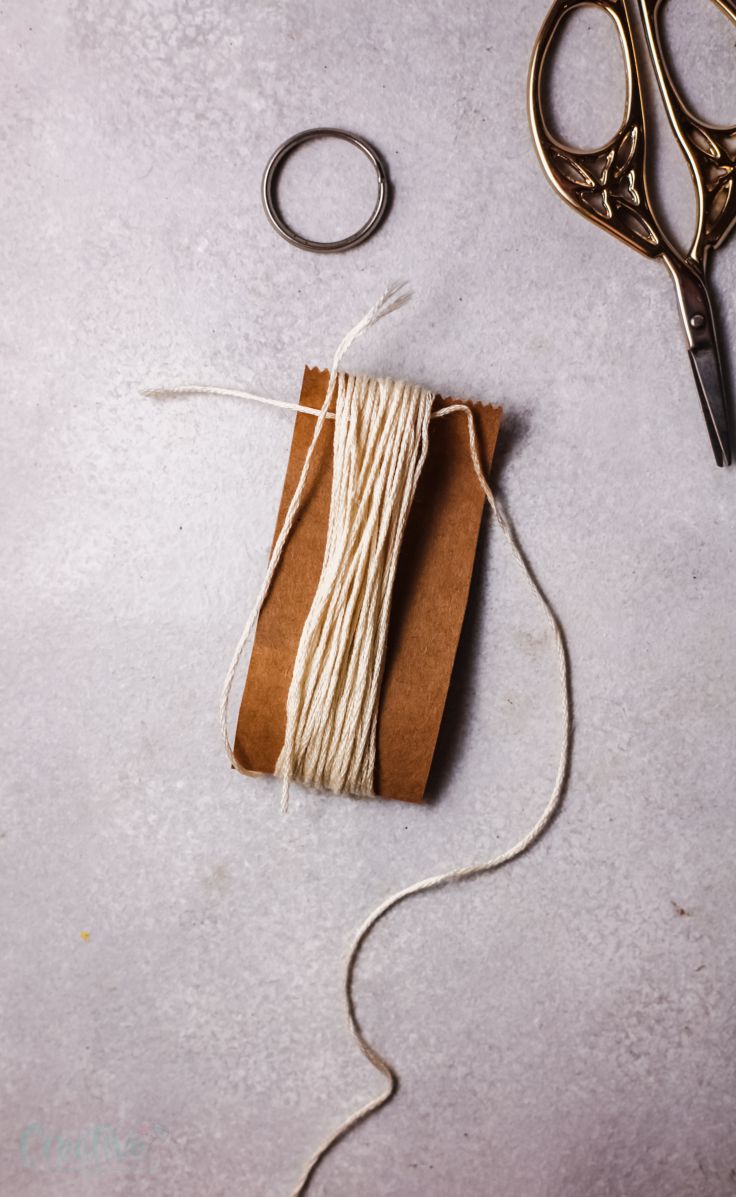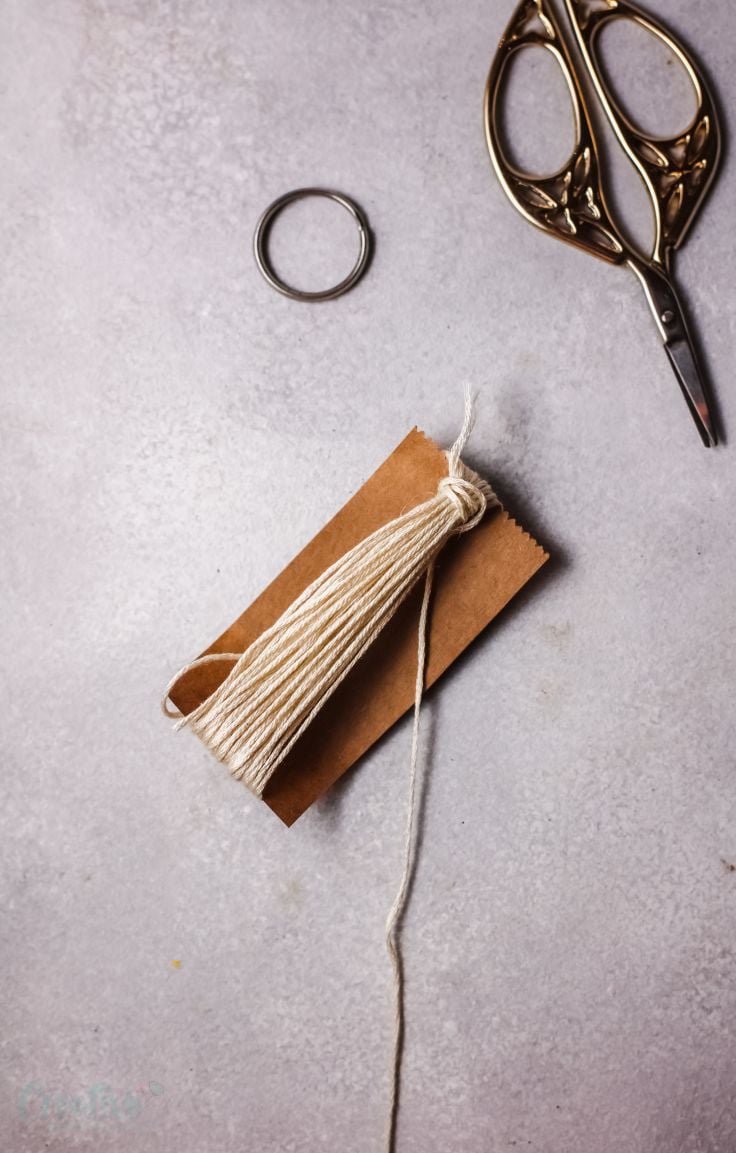 4. Remove it from the cardboard.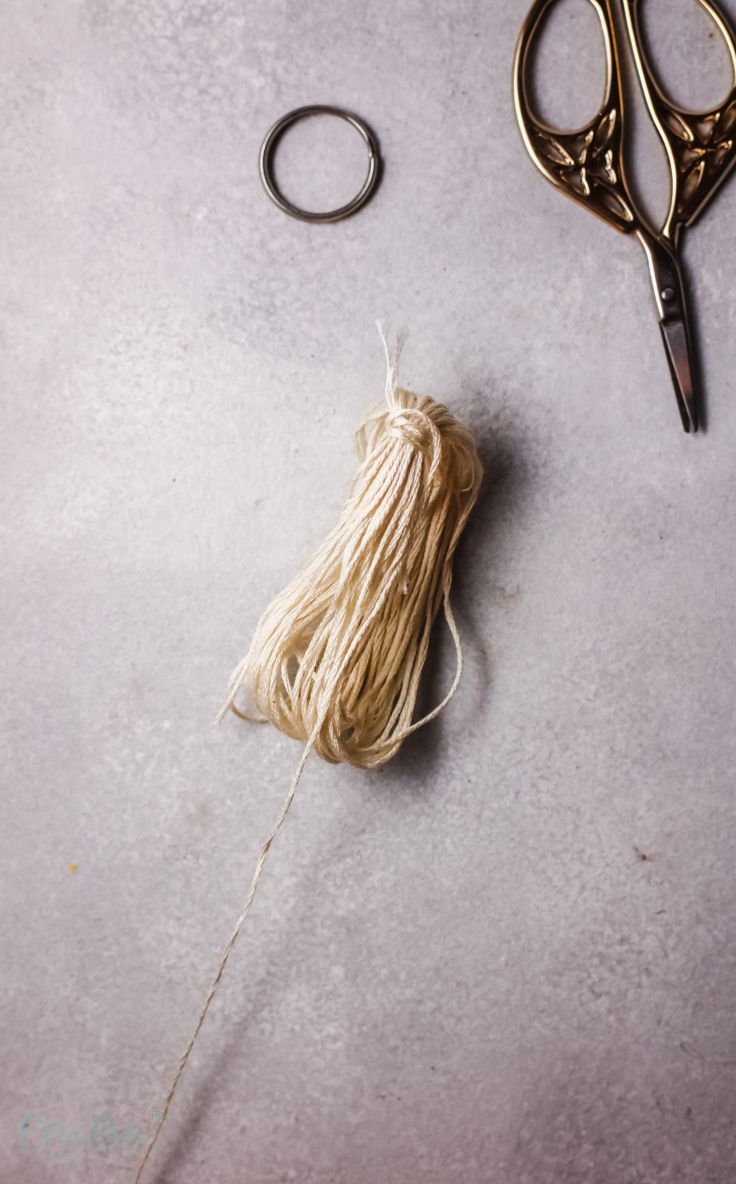 5. Wrap together both sides so you get a nice little puff. This is what the will tassel look.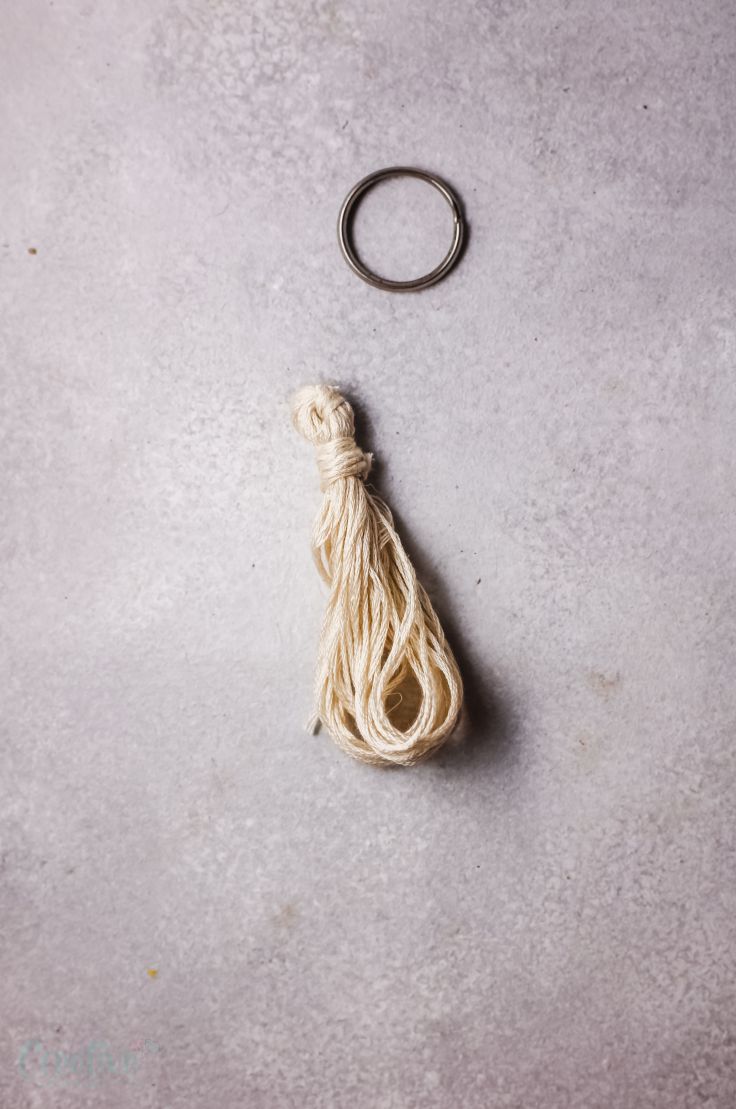 6. Now cut one of the ends open and fluff it out.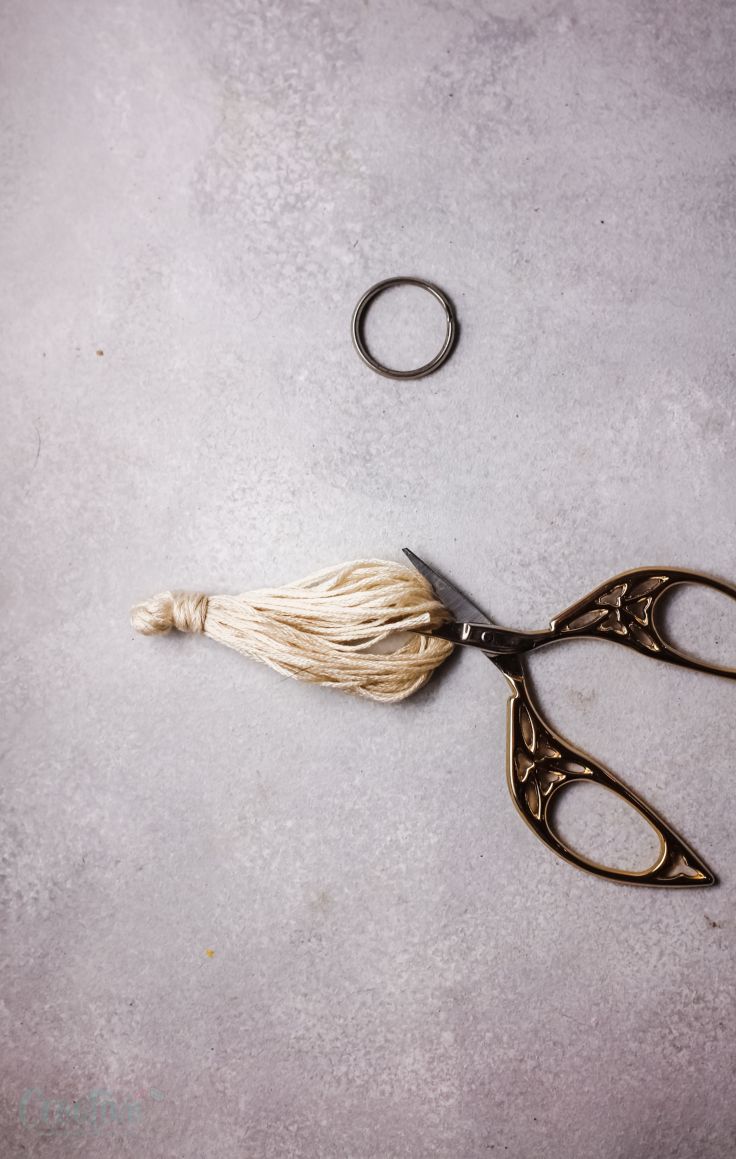 7. Place in the keychain ring and that's it.
Pin to save for later