No bake orange apple cheesecake with Cheerios crust
Article may contain Amazon & affiliate links. As an Amazon Associate I earn from qualifying purchases at no additional cost to you.
This No bake orange apple cheesecake is ideal in summer or days when you're not willing to turn the oven on. An easy, tasty, fresh and extremely simple recipe, which can be made in countless combinations.
No bake orange apple cheesecake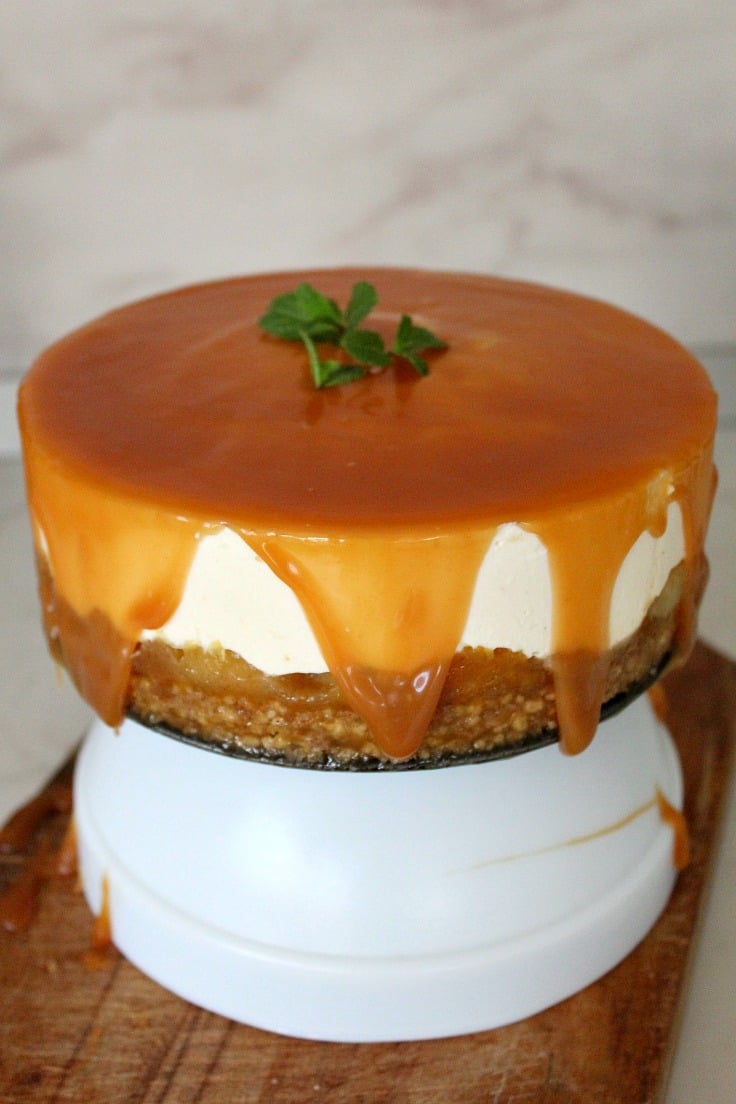 If you're a regular here at Creative Homemaking, you know I love breakfast! I never leave the house without having breakfast, be it a bowl of cereal, an omelette or a high protein sandwich. My daughter has been raised in this wholesome lifestyle spirit too so she enjoys her bowl of cereal almost every day, alternating with eggs or a peanut butter and fruit sandwich on weekend mornings.
Similar recipes you will love:
Cheerios has been her companion for about a couple of years, ever since she became able to make food choices and express herself (she's 4 now as you may know). I also love Cheerios! They're not only tasty and nutritious but also make a quick breakfast and this is a true blessing on busy mornings (which happen pretty much every morning around this household).
I also like to use them in my baking as they're always around and can substitute ingredients I don't always have on hand. Did you know they make a great replacement for biscuits crust if you wanna make a cheesecake? I just made an egg less No bake orange apple cheesecake and I'll be sharing the recipe with you below. Trust me, you'll want to make this recipe today as it's so lip-smacking, finger-licking, heaven on earth delicious!
No Bake Apple Orange Cheesecake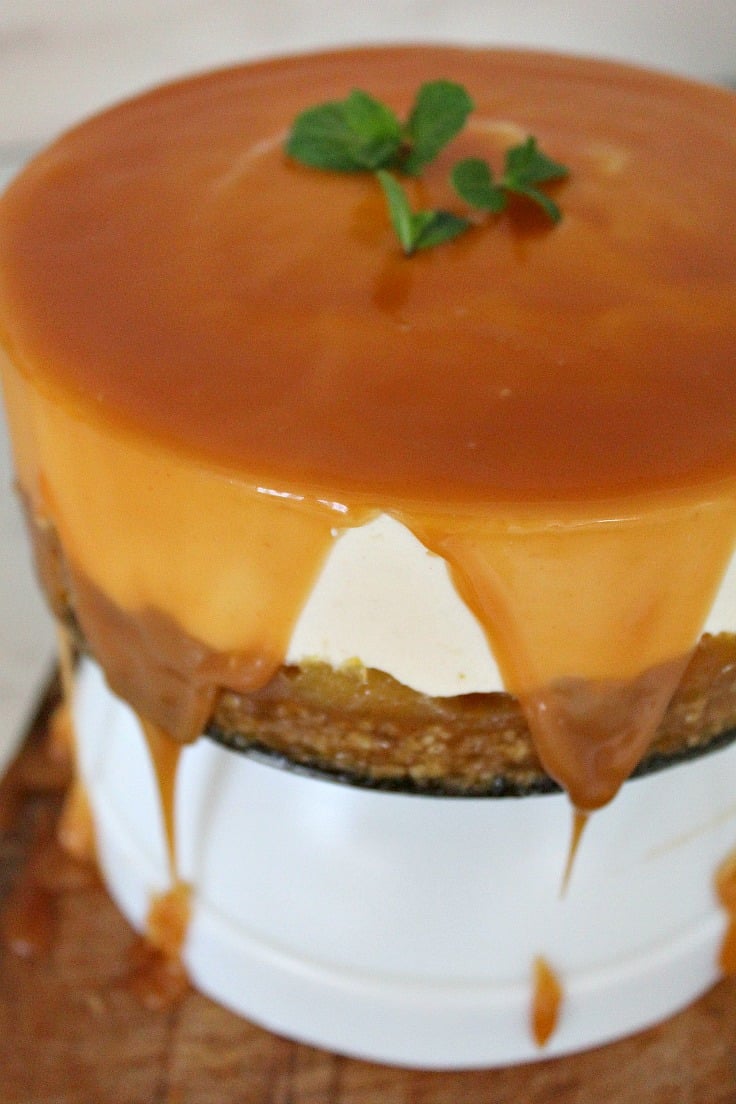 What you need:
150 g = 5 oz Cheerios cereal
125 g = 4 oz butter
1 kg = 2 lbs apples, peeled and cut into cubes
2 medium large oranges, peeled and cut into cubes
300 g = 10 oz sugar
400 g = 14 oz cream cheese
200 ml = 7 oz whipping cream
1 lemon
25 g = 1 oz gelatin
1/2 cinnamon powder
salted caramel sauce (optional)
Directions:
Wash the lemon in hot water, remove peel and finely grate. Keep the peel aside.
Squeeze the juice out of the lemon and pour over the peeled and diced apples and oranges. This will prevent the apples from browning.
Crush the cereal with a rolling pin and mix with 75 g = 3 oz melted butter until well moist.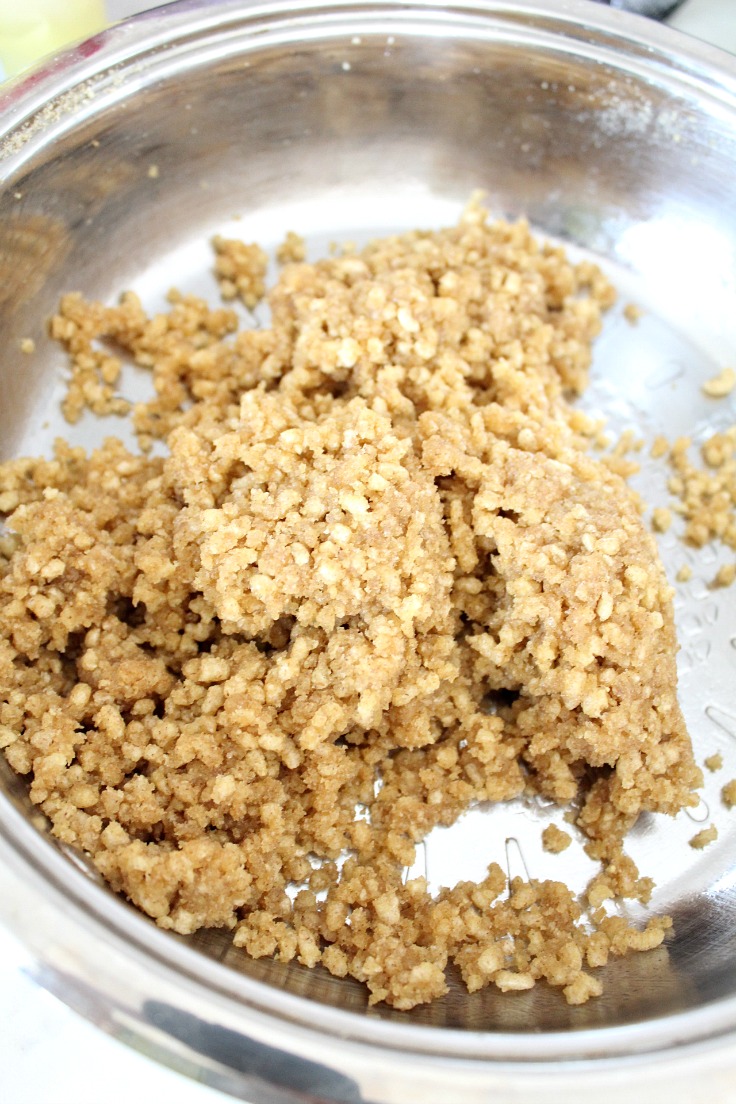 Add the crust to a 24 cm = 9″ removable bottom cake pan and press with a tablespoon to make an even layer of crust. Place in the freezer.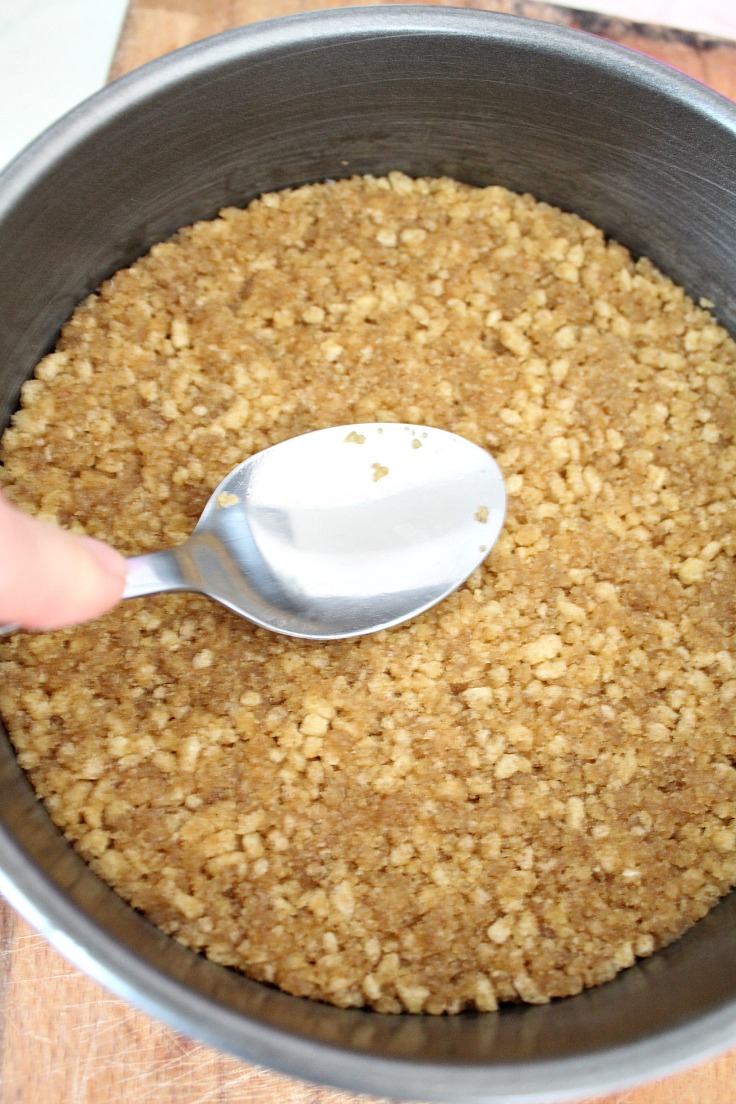 In a skillet or a roomy saucepan add 1/3 of the apples and all oranges, along with 150 g = 5 oz sugar and 30 g = 1 oz butter.
Separately prepare 5 g = 1/9 oz gelatin as indicated on the package.
Soon the apples will leave a rich syrup. Cook until the apples begin to soften. Add cinnamon and stir, then, after apples cool down, add gelatin. Mix well until gelatin is dissolved.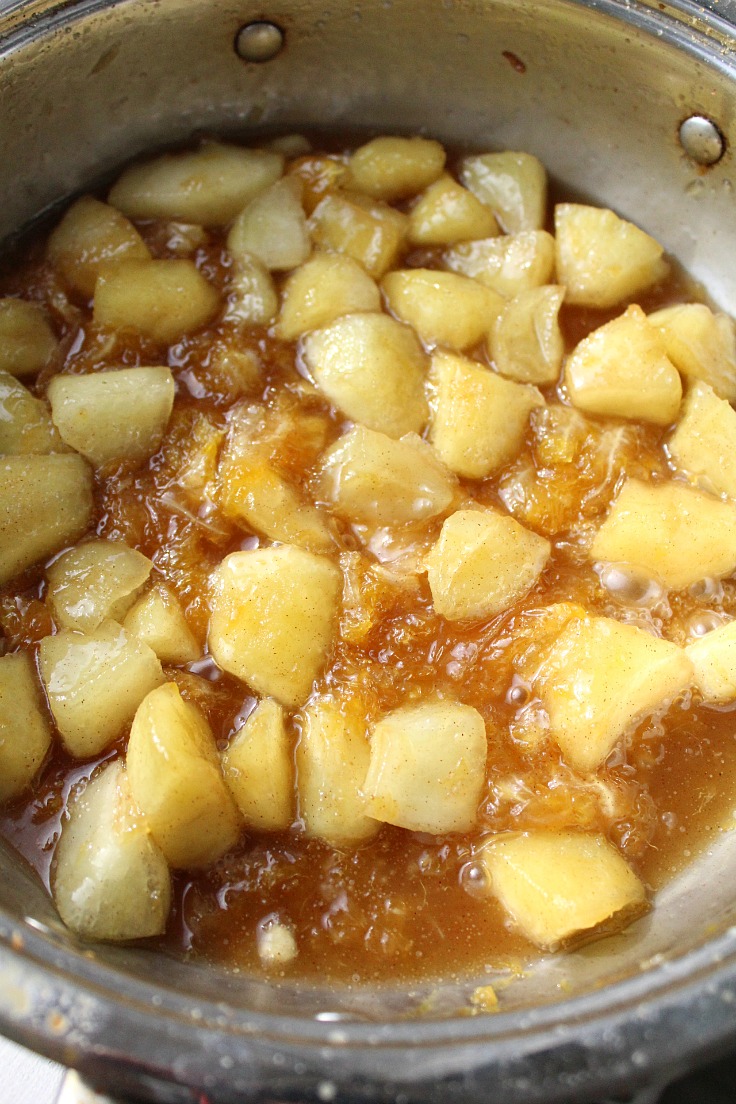 Pour the apples and oranges over the crust you kept in the freezer, press to even out and place back in the freezer.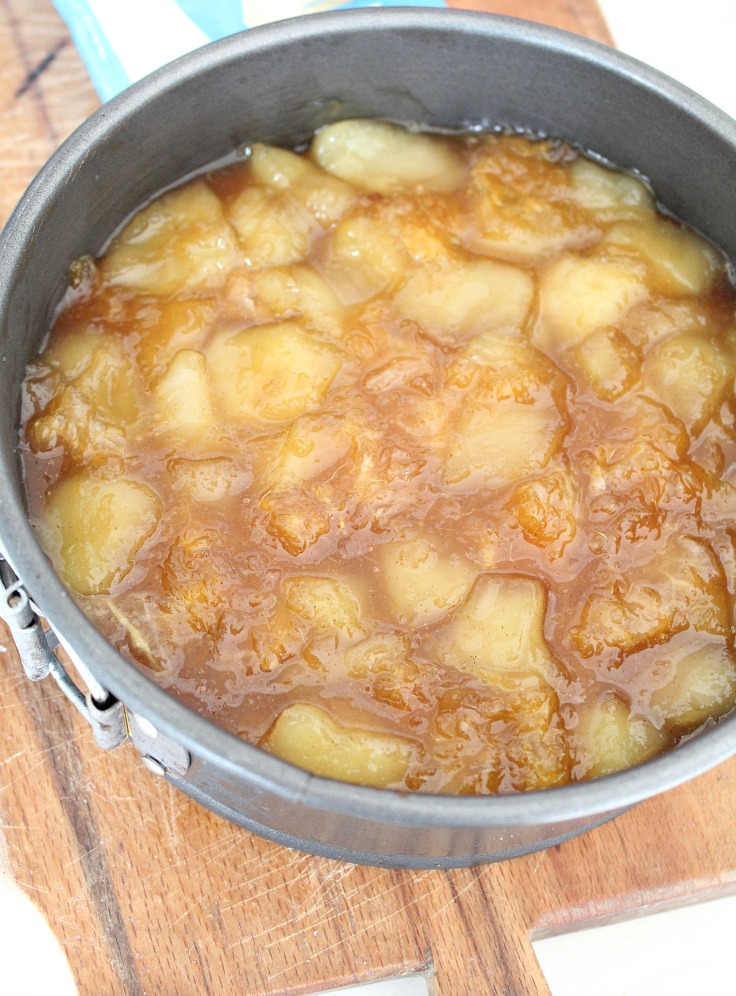 Meanwhile, place the remaining apples in a saucepan with the remaining sugar, lemon juice and lemon peel and rest of butter. Prepare the remaining gelatin as indicated on the package.
Once the apples soften, make a smooth puree with a blender.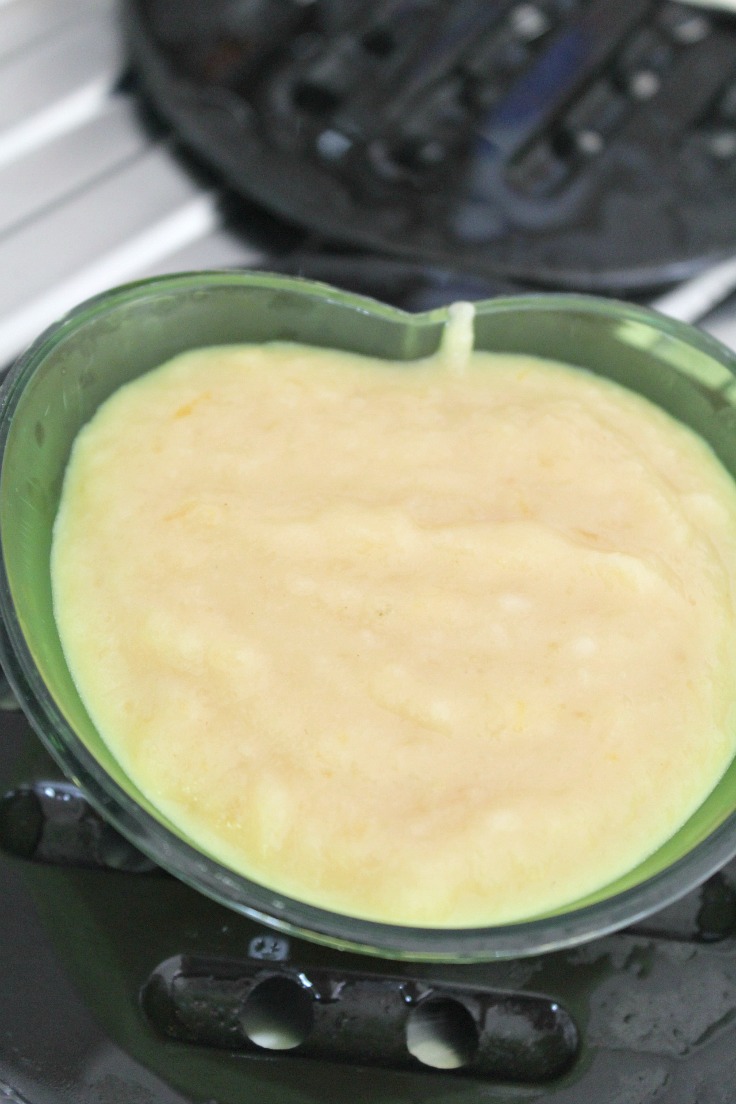 When the puree is not hot anymore add the gelatin.
Beat the whipping cream and cream cheese with a mixer for a few minutes until you get a fluffy texture.
Mix with apple puree and add vanilla extract.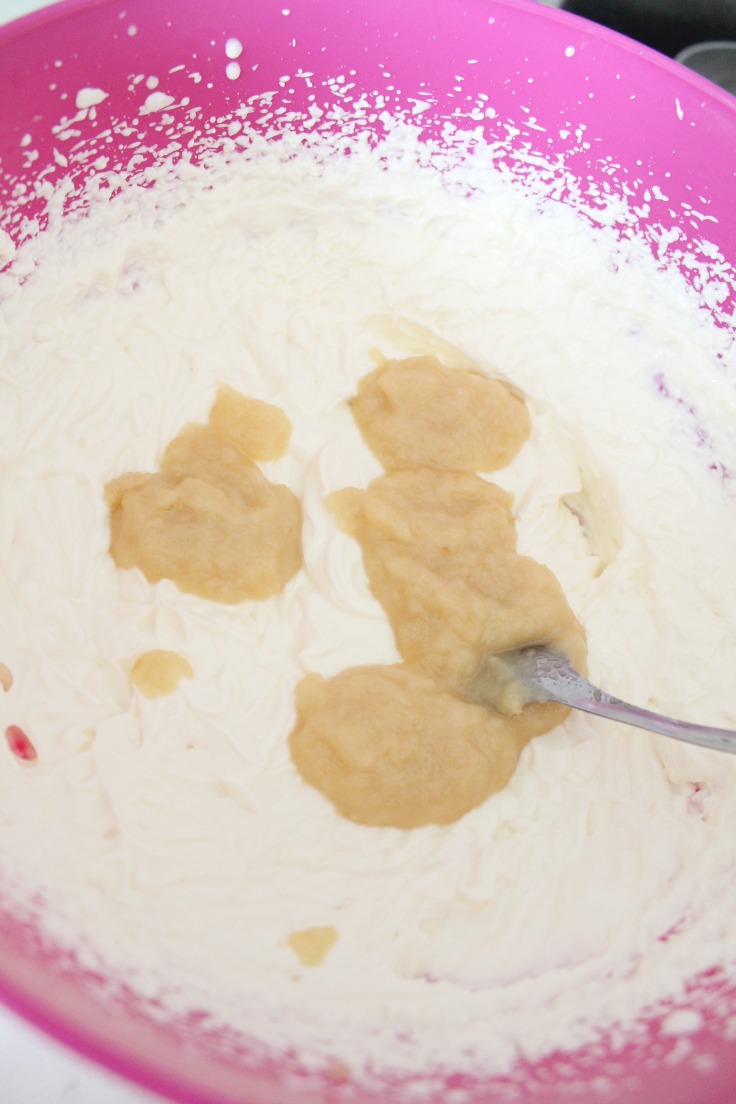 Take your cake pan from the freezer and pour the cream cheese mixture over the apple orange layer.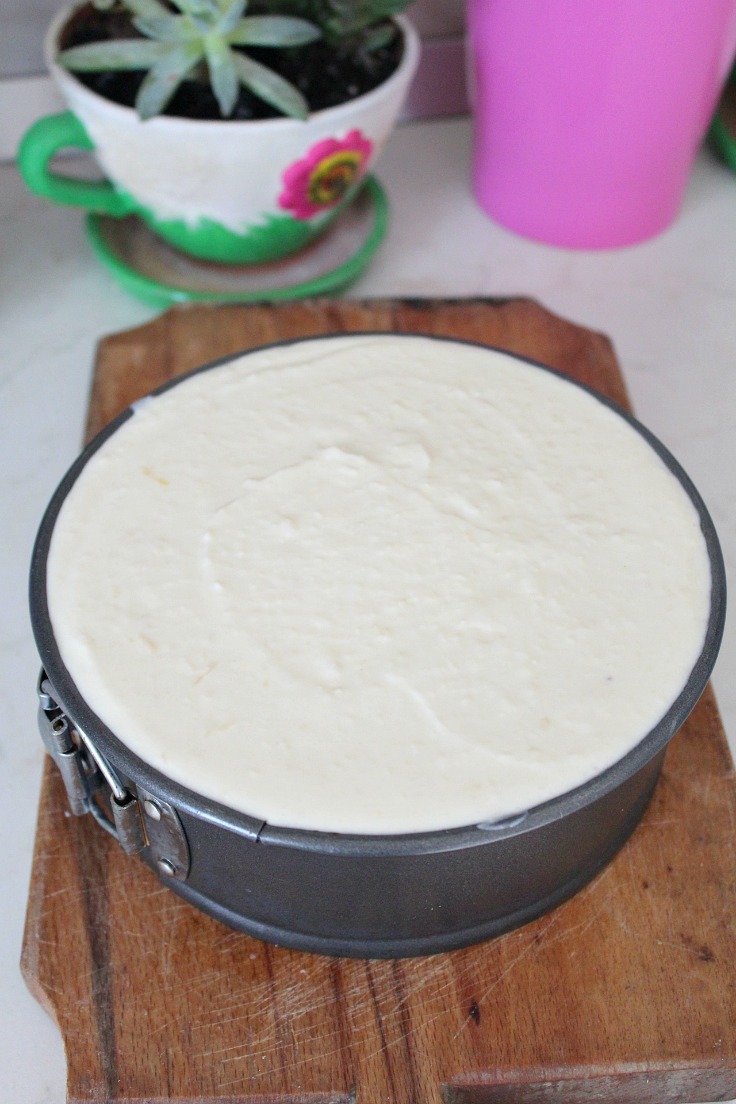 Refrigerate for a few hours.
To remove the cake, use a hot kitchen towel to wrap around the cake pan, then remove the walls.