The ultimate printable GARDENING PLANNER for your Spring garden
Article may contain Amazon & affiliate links. As an Amazon Associate I earn from qualifying purchases at no additional cost to you.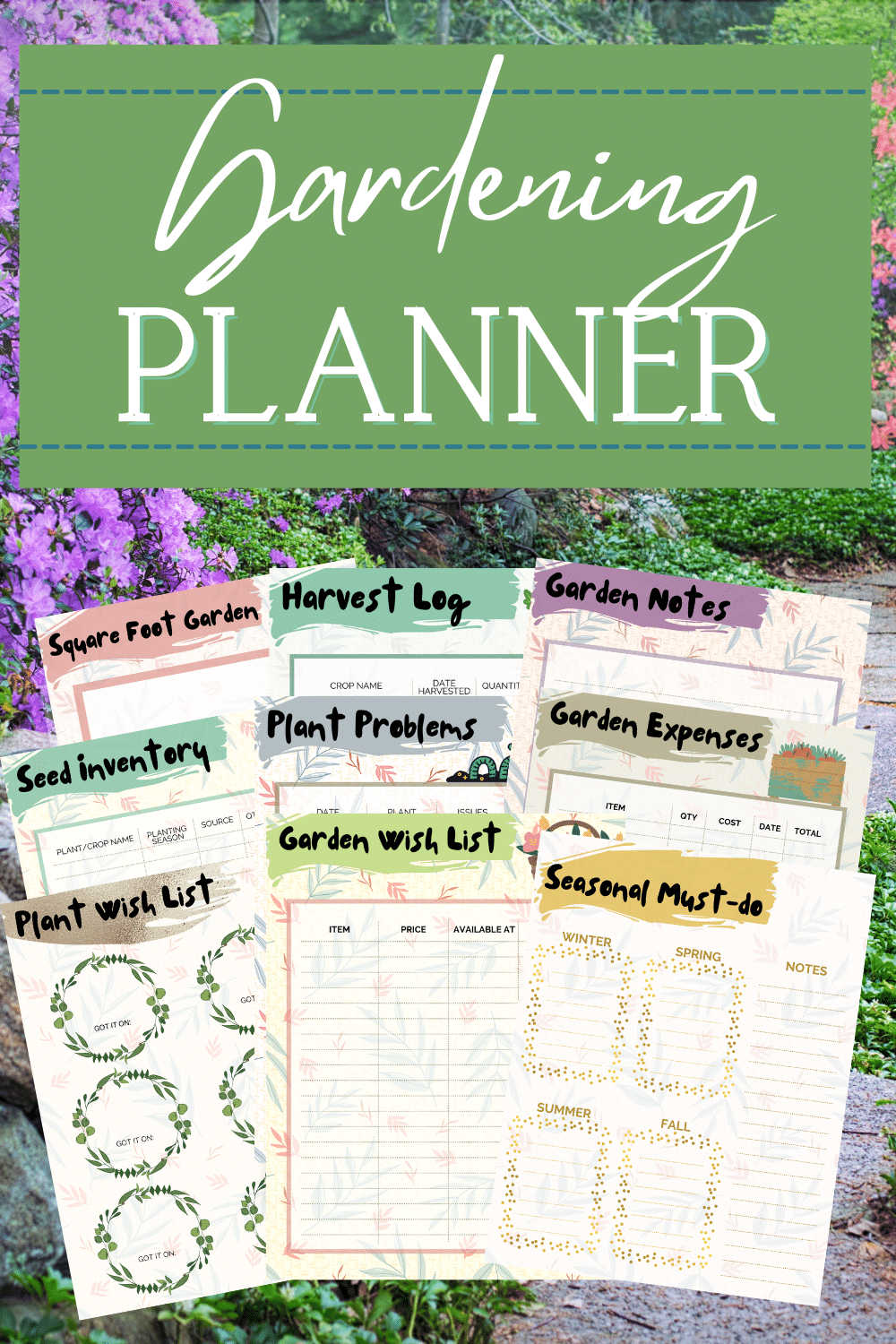 Planning your garden doesn't need to be an arduous task. My easy-to-use printable gardening planner can be a great tool for gardeners to plan their entire gardening season (from spring to winter).
Gardening planner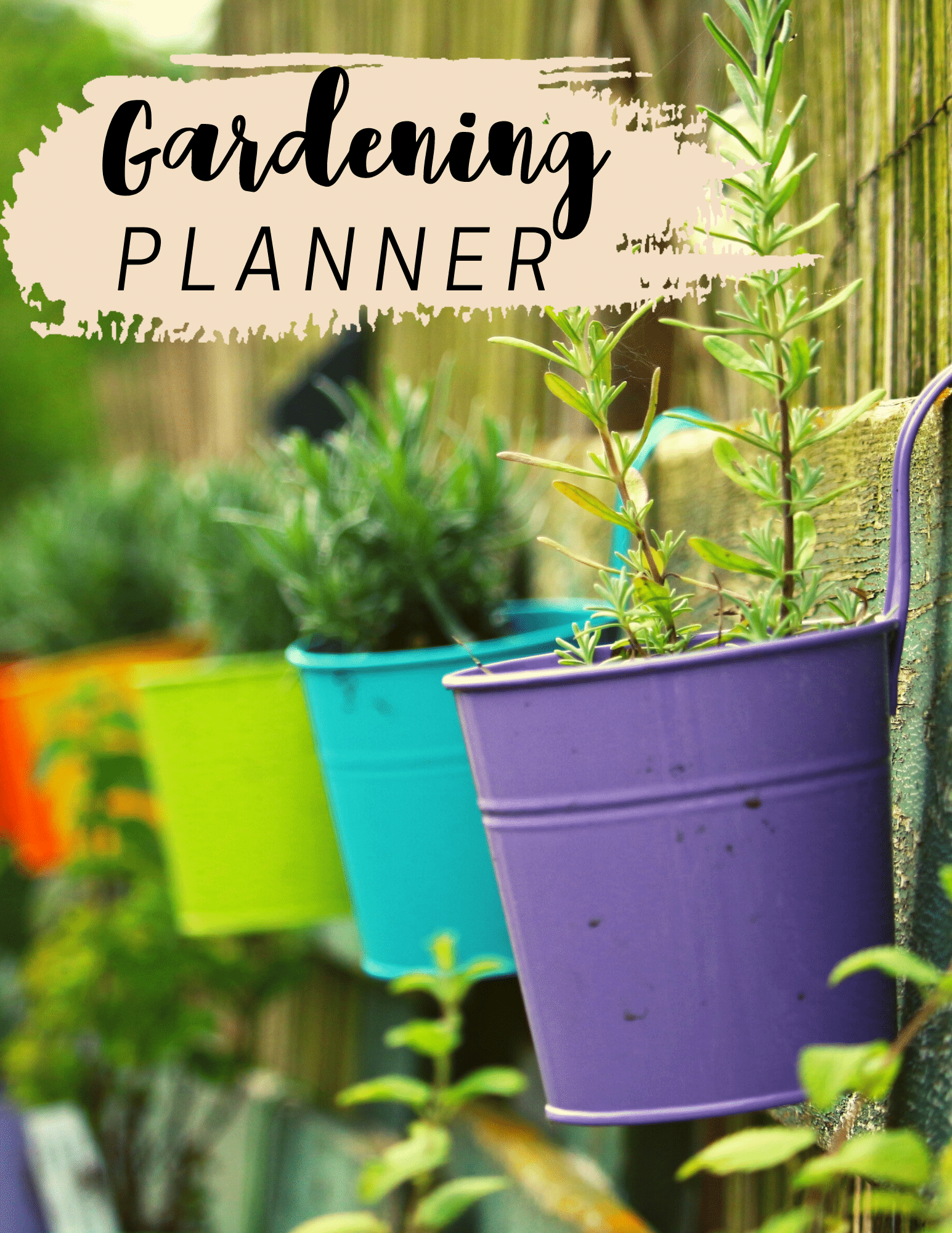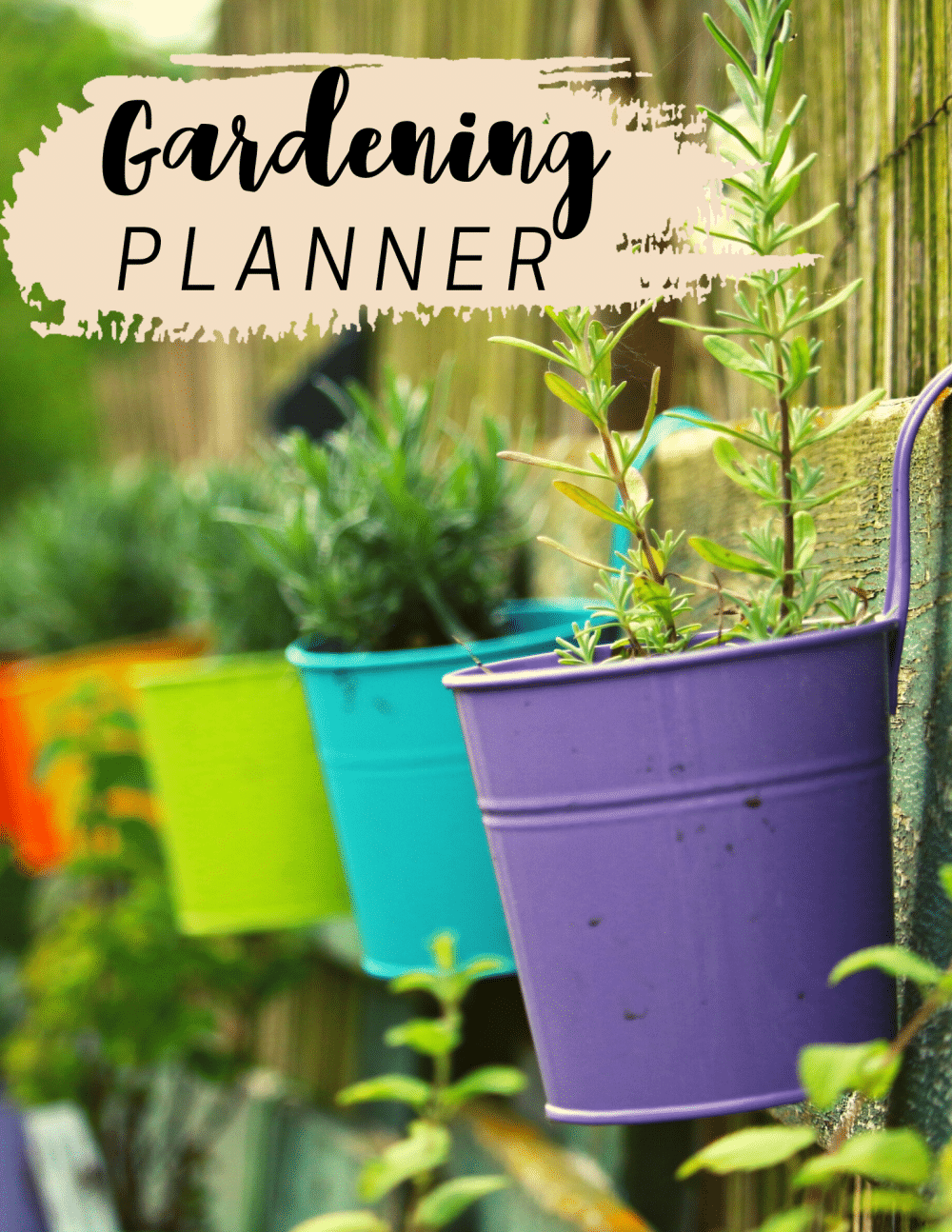 Gardening is such a fun way to enjoy the spring months. But gardening takes a lot of work and planning and sometimes a little guidance. Particularly if you're a beginner starting a new garden from scratch! That's why it's a good idea to use a gardening planner to help you stay on track. From planning out the layout of your garden to tracking your harvest, you can use a gardening log in so many different ways. Grab my garden planner template to get started on your garden planning today.
If you've ever planted a garden, you know how much work it can be. That's why I like to take some time to get organized before I head outside to start planting. With the help of a garden planner, you can easily keep track of everything you need to do to prep and maintain your own dream garden.
While you can always use an online planner, I highly recommend a printed copy that you can take with you in the garden and easily write down your tasks and notes.
Benefits of a Gardening Planner
Stay on track with your gardening projects.
Track details for each plant's needs and progress.
Customize your planner so it is perfect for you.
With the help of this planner you can start introducing kids to the beauty of gardening.
Use the planner as inspiration for other areas in your home, like a kitchen garden, or the plants on your patio, the lawn etc
How to Use a Gardening Log
Draw a map or sketches of your garden landscape and plan out exactly where you want to plant your seedlings.
Use your gardening planner to track the details of each project like planting dates, seeds or type of plant you're using, and how long it takes for them to grow and reach maturation.
Track what kind of maintenance each garden area needs (watering, weeding, etc.) and which plants you harvest.
Use your gardening planner to plan out what you want to plant next year and take notes about what worked or didn't work in previous years.
Get organized by using a garden journal to record important details for each plant while they grow, like when a plant is planted, when a flower blooms, and the first date of fall frost.
Different Ways to Use a Gardening Planner
Use your planner as a personal garden journal. Keep track of planting dates, how much water or sun each plant gets, when you prune it back or harvest fruits/veggies, etc.
Make notes about what type of soil you used for each plant, different watering techniques that worked or didn't work for you, etc.
Detail how many fruits/veggies/herbs your garden produces every year and what types of crops do best in your area.
Keep track of when different plants blossom and when they die back for the winter.
Review your notes annually to plan out what you want to plant next year and learn from your previous years' gardening experiences.
What's in this printable garden planner?
This useful gardening planner comes with 10 pages to help you plan your own garden before the growing season starts. You can use these handy printables to help you map out each aspect of your garden.
Plant wish list
Make a note of all the plants you want to add to your garden this year with a plant wish list. Add the name of each plant you want to the list, then write down when you purchased the plant when you mark it off your wish list.
Garden wish list
Keep track of all the fruit and vegetable plants you plan to add to your garden by writing them down in a garden wish list. This helpful spreadsheet allows you to write down the name of each plant, along with its price and where you can find it. There's also a section for notes and remarks. There you can add any additional information you might need to know about the plants for your garden.
Plant problems
Make sure your plants stay healthy all season long with a plant problem log. Each time you notice a problem like pests, with one of your plants, trees or shrubs, jot down the date, name of the plant, and the issues it's having. It's also important to write down the remedy for the issue so you can look back on your notes if the problem ever happens again.
Daily tasks
There's so much to do each day in your garden! That's why it's so important to use a daily to-do list to help you stay on top of things. A daily tasks log is a great way to keep a running list of the things you need to do each day in the garden. Simply write down each task, then mark it off each day of the week after it's complete.
Seasonal to-do list
On top of daily tasks that need to be completed, there are also several items that need to be taken care of each season in your garden. Write down the tasks that you need to finish at the end of the winter, spring, summer, and fall. This helps keeping your garden maintained throughout the year.
Square foot garden
Plan your planting area with the help of a square foot garden page in your gardening planner. Use the template to create a diagram of your garden. Then grab your ruler to mark off a square-foot grid. After that, you can arrange your garden using the grid. This way you know exactly where to plant each of your plants when you're ready to start breaking ground in the spring.
Seed inventory
With the help of a seed inventory page in your planner, you can easily see what seeds you have on hand. Use the template to:
outline the name of the seed
when it should be planted
where you purchased the seeds
how many seeds you have on hand
what year the seeds were purchased
Garden expenses
Using a budgeting spreadsheet is a simple way to keep track of all your gardening expenses. Simply write down the name of the item you purchased for your garden, how many, its cost, and the date you made the purchase. Then, you can keep a running total of all your expenses to help you stay on budget throughout the growing season.
Harvest log
Using a harvest log is a great way to help you see the fruits of your labor during the growing season. Each time you harvest fruits and vegetables from your garden, use the harvest log template. Jot down the crop name, date of the harvest, and how much you harvested. Once the growing season is over, you can calculate just how much food you got from all your hard work.
Notes
Keep track of all the extra elements of your own garden using the blank notes page in your planner. This page is great for tracking the progress of your plants. Use these notes as reminders for next year's planning:
add or remove plants
take note of the growing and watering schedule of each plant in your garden
journal about the work you do in your garden each day
plant some in greenhouses rather than the garden
maybe add fencing, paving or gravel to your garden
introduce companion planting
install drip irrigation to cut back on the time spent on watering the plants etc
How to Use a Garden Planner
Ready to start planning your own garden? Using this garden planner template is a great way to stay organized!
The first step to getting started on your own garden planning is to get my printable planner.
After that, use your favorite PDF reader to view the document.
Once you have your planner transferred to your computer, print out each page on regular copy paper.
Then, punch holes in each page. Add it to a binder to keep all the pages together in one place. As you work through the pages in the binder, you can add the relevant information about your garden to each page. This helps you stay on track throughout the growing season.
---
The complete printable gardening planner is available to get HERE!
---