What can you do with cherry stems
Article may contain Amazon & affiliate links. As an Amazon Associate I earn from qualifying purchases at no additional cost to you.
Everybody loves eating cherries in the summer, but the most precious part of this fruit is always thrown away: the stems! They seem to be the most beneficial part of the cherry. Here's how to make cherry stems tea and how to use them in a relaxing bath.
Cherry stems tea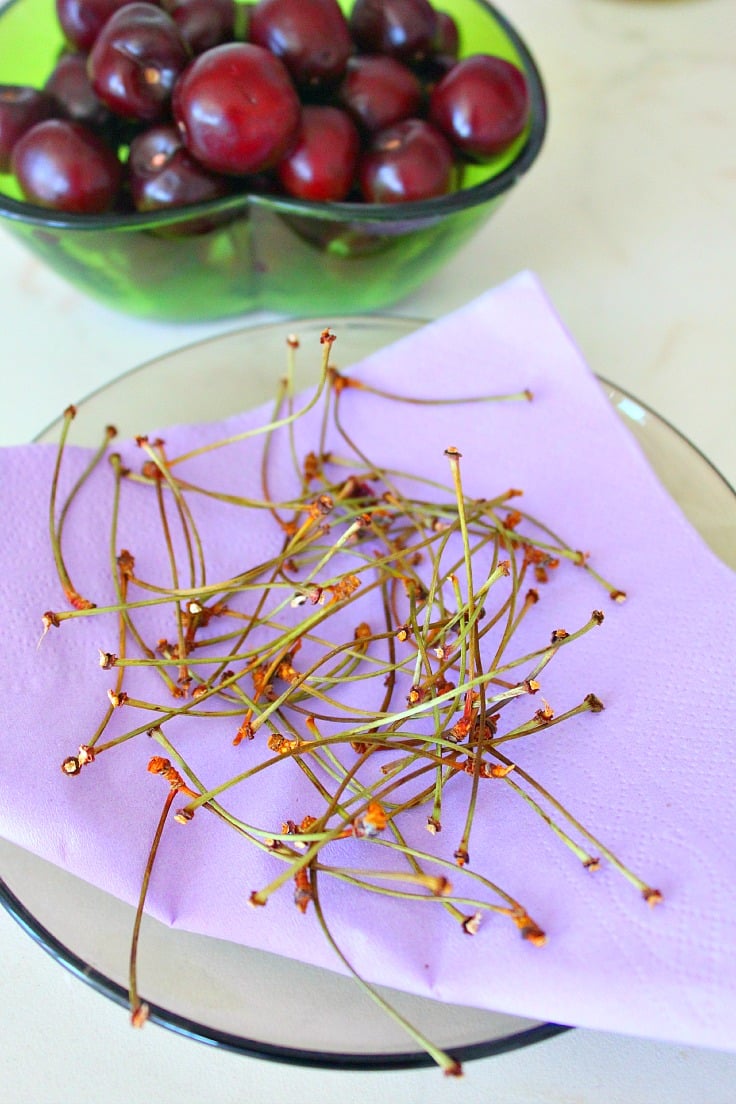 In this short article I'm going to introduce you to cherry stems uses and benefits for your health, benefits many people don't know about. The most popular being cherry stems tea and bath.
I have kidney stones and sand in both kidneys and a couple of lumps in my left one, lumps that are yet to be diagnosed. One of my doctor's recommendations was cherry stems tea. I didn't know or understand why at that time but after doing some research on cherry stems and their uses, I found out their benefits cover a pretty wide area.
Are cherry stems good for you?
To name just a few I found:
According to specialists, cherry stems contain volatile oils and potassium salts which have good anti-inflammatory and diuretic benefits.
Cherry stalks are also known to cure or improve kidney disease, gout and rheumatism.
They have a calming effect, clean your blood, help with arthritis and atherosclerosis, lower cholesterol and are a great help in weight loss and cellulitis.
So if you make cherry jam or compote or simply eat a lot of cherries, you shouldn't throw the stems away. They make a great, refreshing tea with a very pleasant flavor; I would encourage you all to try it. If you don't like it, you've got nothing to lose.
Most popular uses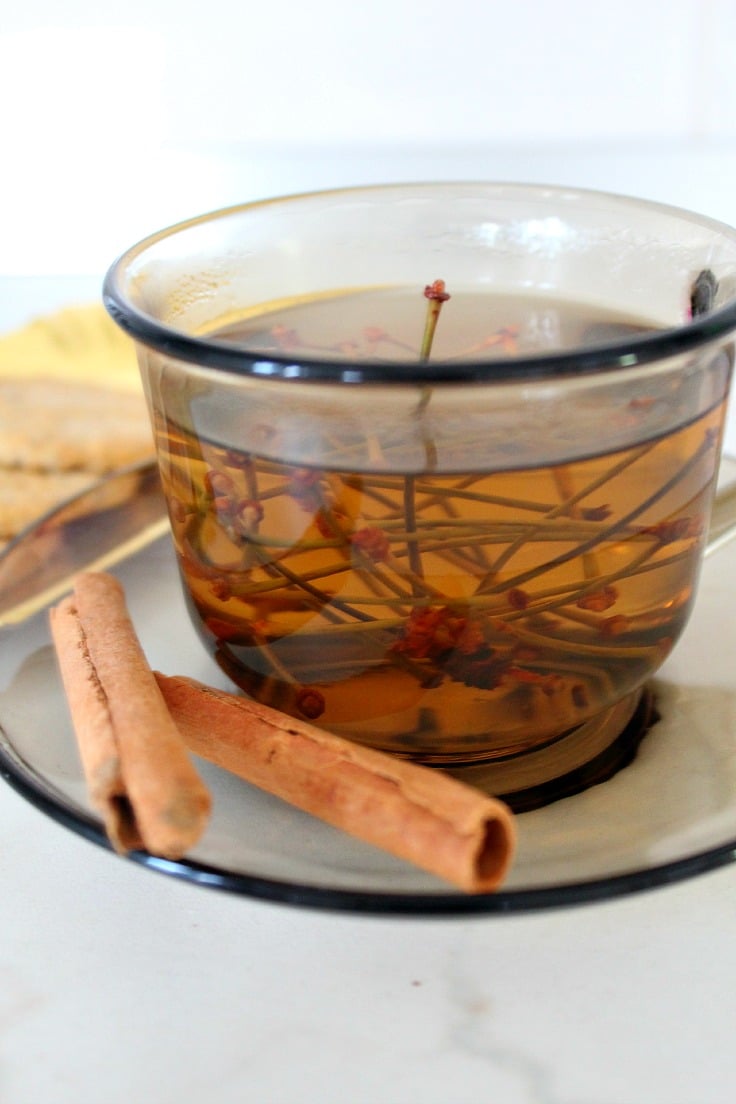 Cherry stems tea
To use the cherry stems you have to dry them first. Spread them on a clean paper and let them sit for a few days to dry completely. Then store them in paper or cloth bags.
For a cup of tea you'll need 2 teaspoons of dried cherry stems, brew and cover for 10 minutes.
Drink plain or with a teaspoon of raw honey.
Cherry stalks bath
Take 4 handfuls of cherry stems and boil in approx. 1 gal of water for 10 minutes.
Add 2-3 cinnamon sticks and 20 linden leaves.
Let it steep for 1 hour and then pour it in a bathtub filled with water. It will refresh you and help your skin pores open.
Alternatively put this mixture in a small tub and keep your feet in it for 20 minutes. The pain in your heels should go away and you will feel your legs lighter.
If you know of any other cherry stalks uses I'd love to hear about them so please share below.