These Easy French Cream Puffs are sure to wow your guests at any party! Delicate and airy, these delicious desserts are the perfect way to indulge!
Easy French Cream Puffs

These Easy French Cream Puffs are so adorable and I had so much fun making them (and even more eating them lol). It may be my European roots but I love anything French and of course pastry and these little gems have been on my list for a long time. I love watching these baking in the oven, puffing up in the heat, all crackly and full of air!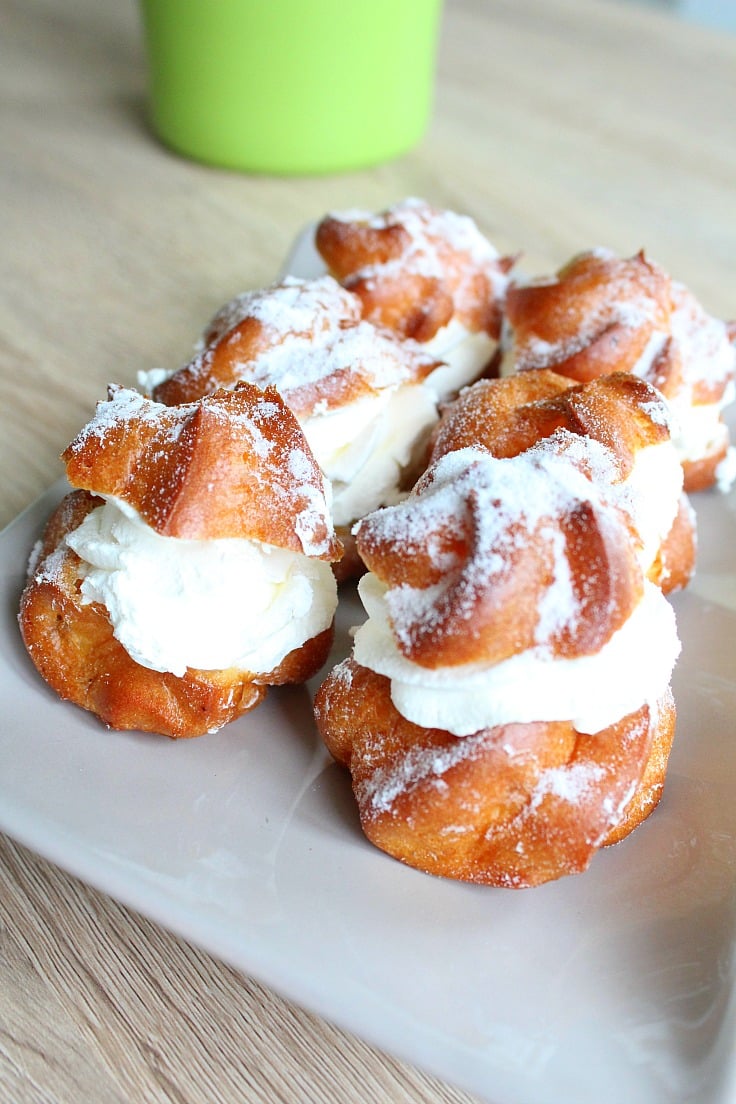 The Choux a la creme dessert is undoubtedly considered the "king of desserts". I must confess that at first I found it difficult to make them, they looked intimidating to me. Over time I've tried a few cream puffs recipes to get the absolutely perfect recipe.