Share the LOVE this Valentine's day with these cute, easy to make and festive looking red velvet cake cookies. Make perfect gifts for friends and family too!
Mini Red Velvet Cakes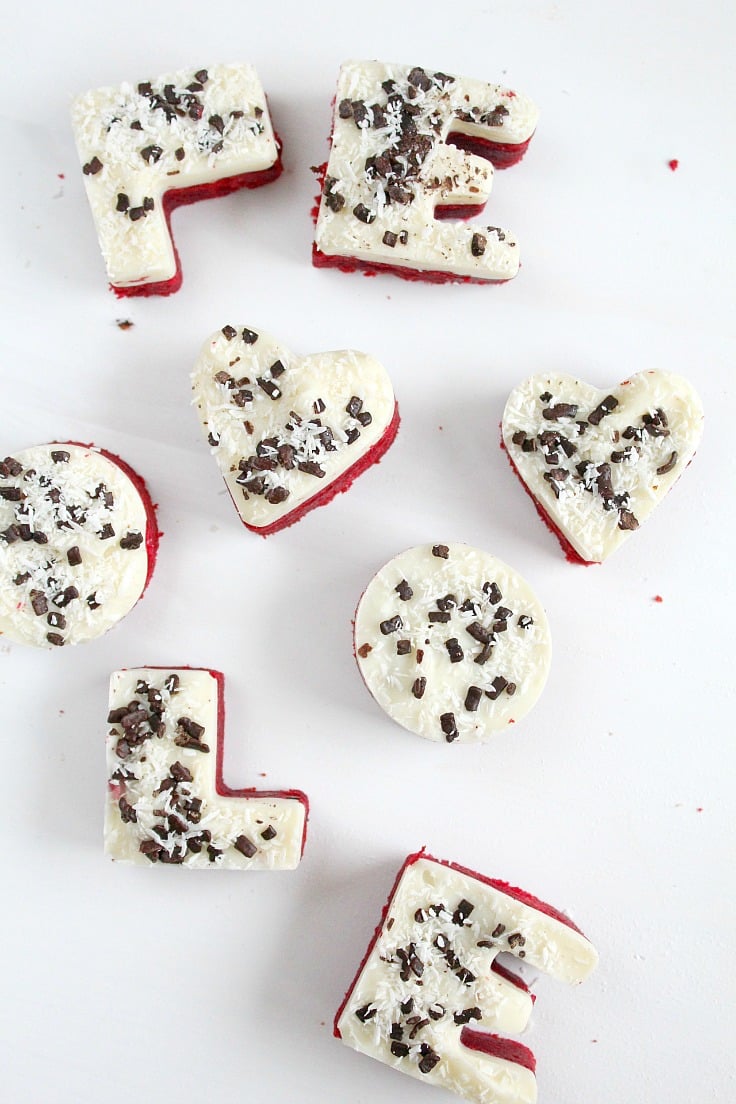 I may not be crazy for Valentine's Day but I do love all the goodies and sweets surrounding this cute holiday! I particularly love red and white desserts! To me, nothing speaks Valentine's Day better than a red velvet cake, cupcake or cookie and these red velvet cake cookies, in an adorable mini version fit the bill perfectly.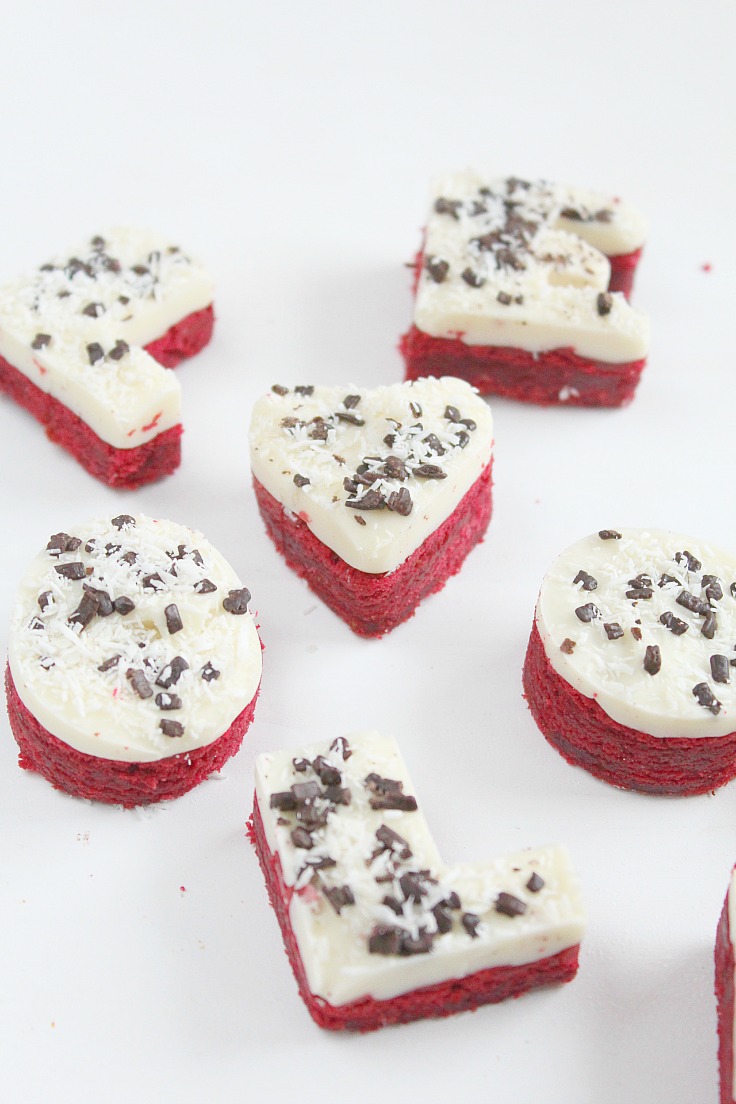 SEE MY MOST RECENT VIDEOS HERE
These little red velvet cakes delights are so easy to make if you have some LOVE cookie cutters like any of these cuties here.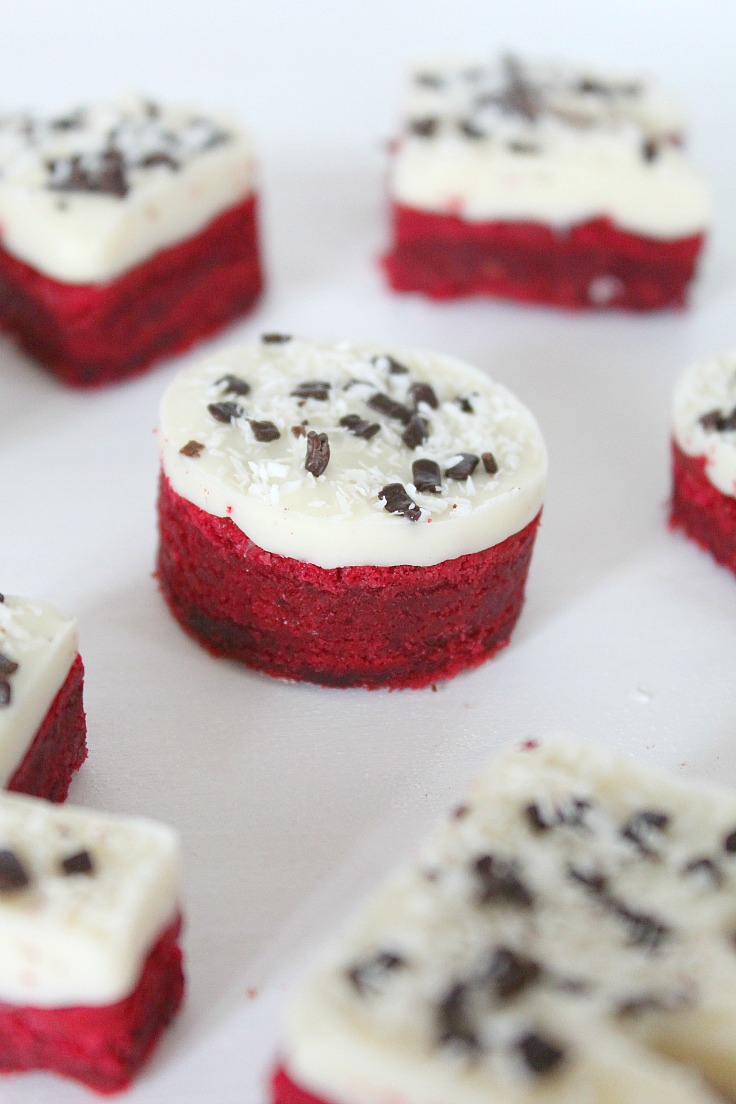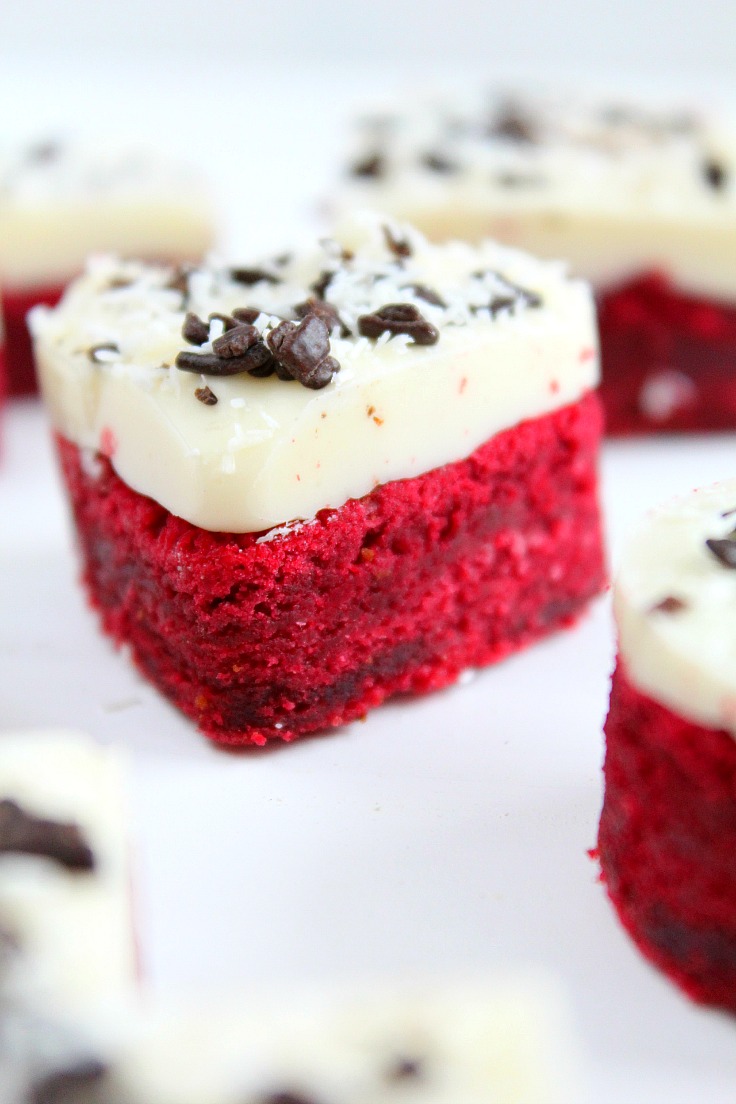 I think the key to a good red velvet cake with a lovely color is in keeping the ingredients at room temperature and using the right food coloring. I think gel food coloring is the best so if you have it, use it! Fluffy and moist, these red velvet cake cookies are my latest favorites!