Lots of pockets Cross body bag pattern
Article may contain Amazon & affiliate links. As an Amazon Associate I earn from qualifying purchases at no additional cost to you.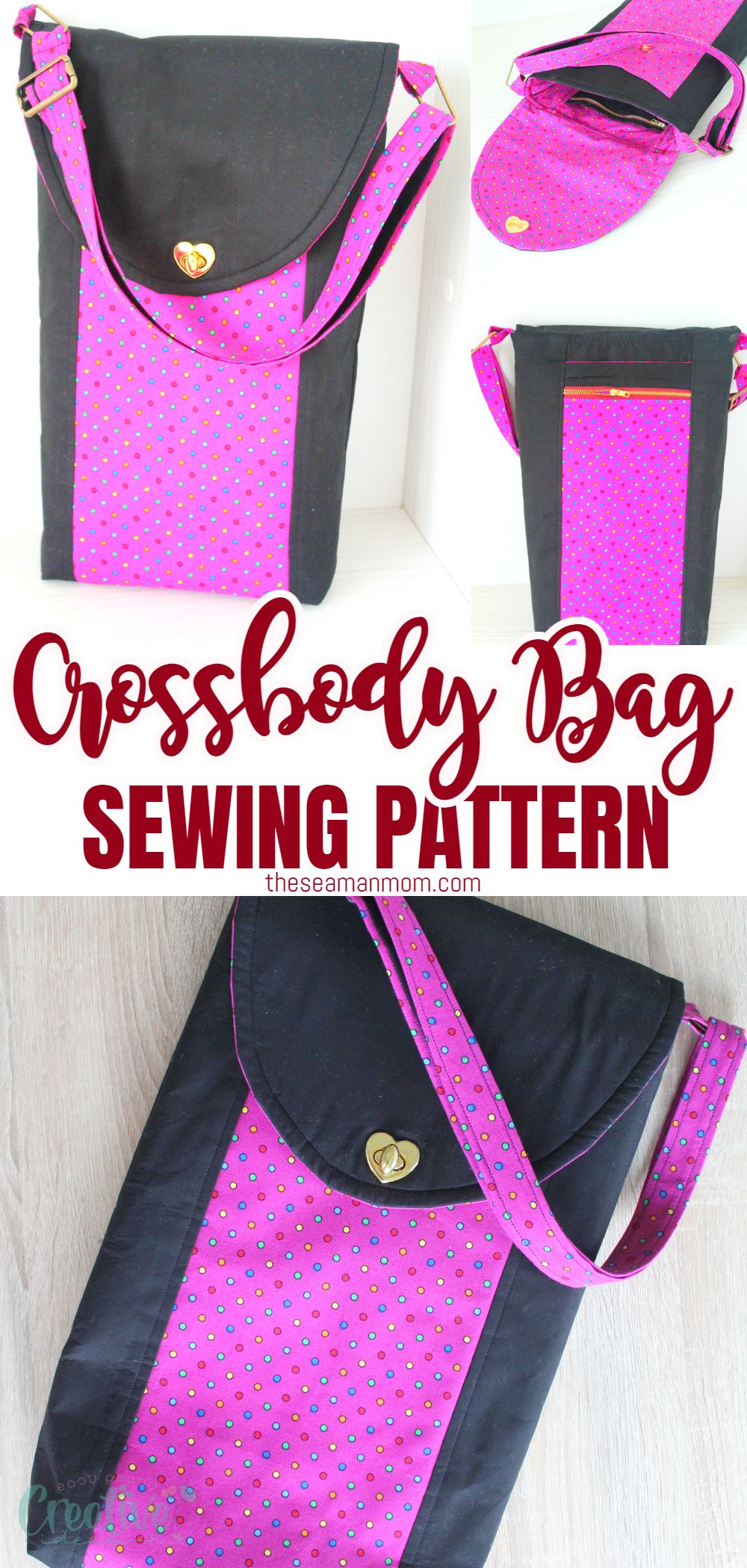 If you're looking for a fun to wear bag that is also easy to make, chic and incredibly useful, a cross body bag is a must! Make your own to carry just about anything with this simple and easy to follow cross body bag pattern!
Cross Body Bag pattern

You, guys! I am so in love with this cross body bag pattern! My friend Deby at So Sew Easy introduced me to it a while ago and I had a hunch this gorgeous will be end up being my go to bag, I fell for it the moment I saw the pattern! And I've been wearing it everywhere to carry just about anything, including my beloved laptop (the reason I modified this easy crossbody bag pattern just a little bit)!
I really needed a laptop bag but I didn't want the regular cover everyone is carrying around. I wanted something able to take over my regular purse' "duties" while doubling as a laptop cover too. So I needed something big enough to fit my laptop and other essentials but not too big or bulky, something very functional, with lots and lots of pockets and easy to carry. And since I really loved Deby's Cross Body Bag pattern, I thought I'd better give that a try and make some tiny adjustments here and there to get the perfect bag/laptop cover for my needs!
I am now the proud owner of a beautiful bag where my laptop and chargers feel very safe and secure and my wallet, lipstick, pen, earphones, paperwork (and another gazillion things I don't really need but keep carrying around, just in case lol) feel just like home. And the best part is I get to be hands free thanks to the adjustable strap that allows me to carry the bag on my shoulder or as a cross body bag.
More bag ideas you will love: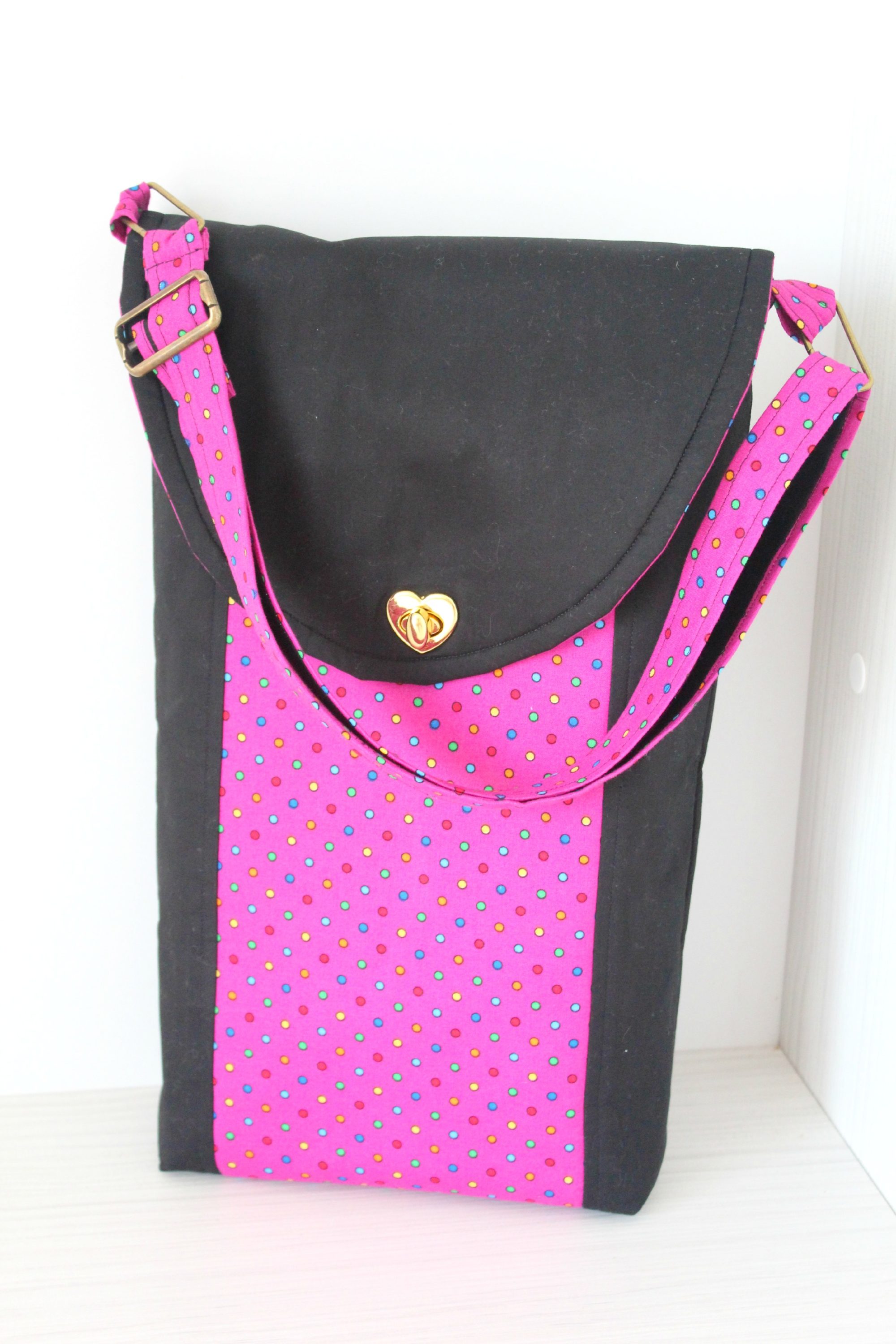 This amazing Cross Body Bag pattern has lots of pockets, both open and zipper ones, front and back, inside and outside so you can easily keep everything organized and in its place. It's very roomy and nicely padded so it keeps my laptop truly safe.
I was very happy that I got to use some old fabric I thought I'll never find a nice purpose for, fabric that I used to make my little daughter this basic Halloween bag. She's noticed the resemblance from the moment I took my fabric out and got really excited about us getting to own similar bags. When the bag was done she kept complimenting it so I think I've done a pretty good job (Ellie is my biggest fan, I'm so lucky to be her mom!).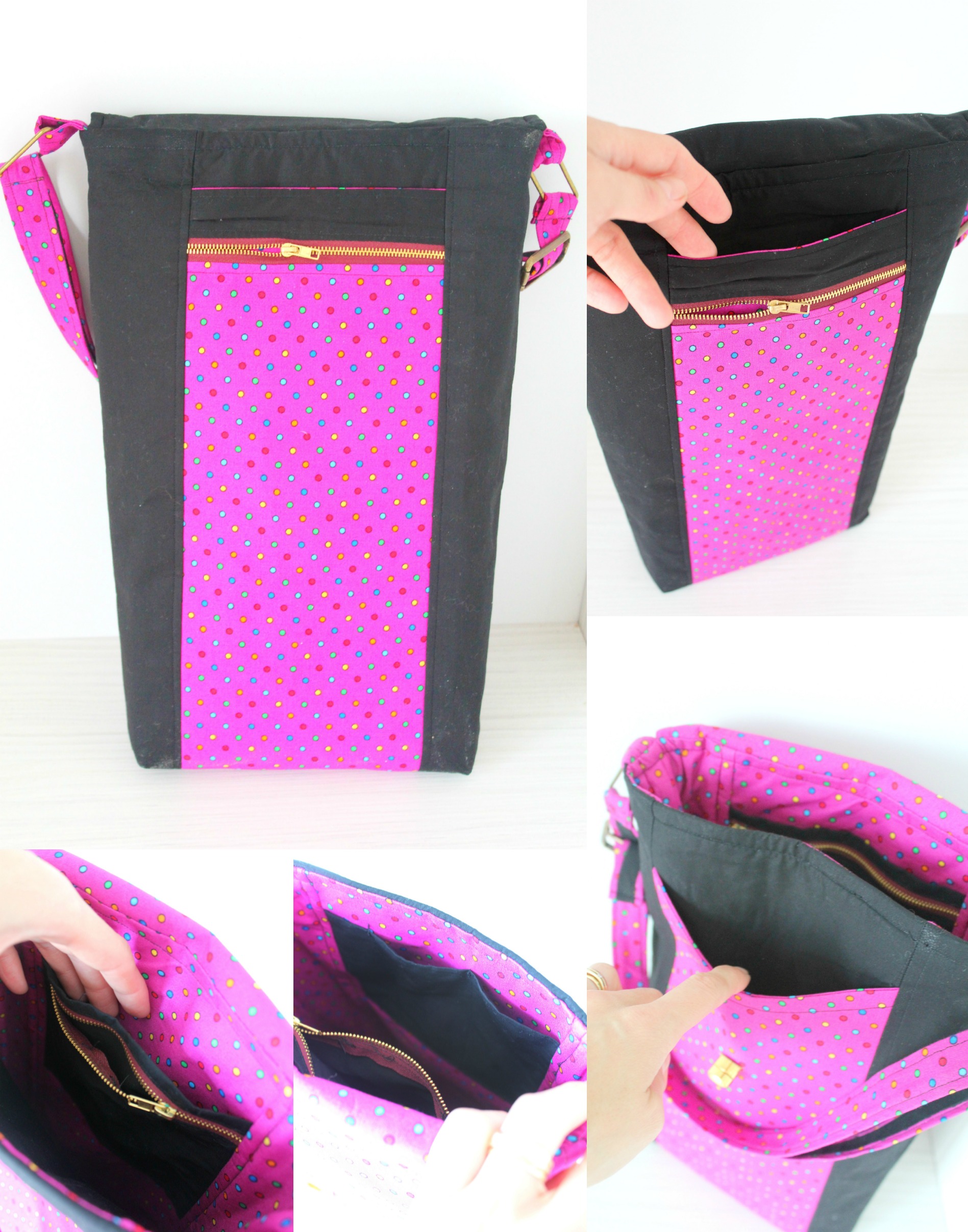 I really, really loved working with this Cross Body Bag pattern! In spite of the fact that it does look like a good fit for advanced sewists, it was pretty easy to sew. The instructions on the pattern were extremely thorough, I've never purchased such a detailed pattern! And it's got a video that was a true blessing. It feels like the designer has your back all the way through the sewing process. You cannot fail with these instructions! And you'll end up making yourself a fabulous bag that you'll love wearing all the time!
Crossbody bag sewing pattern
Materials:
Sizing and/or finished measurements (if you don't make adjustments)
Approx. 10 inches wide, by 11.5 inches tall, by 2 inches deep, plus strap
I absolutely love my new bag and I carry it everywhere! It is now my most favorite bag of all times! I you love sewing bags I strongly advise you make yourself this Cross Body Bag. Enjoy!
Pin to save for later