SEWING BOX CORNERS on bags 3 easy ways
Article may contain Amazon & affiliate links. As an Amazon Associate I earn from qualifying purchases at no additional cost to you.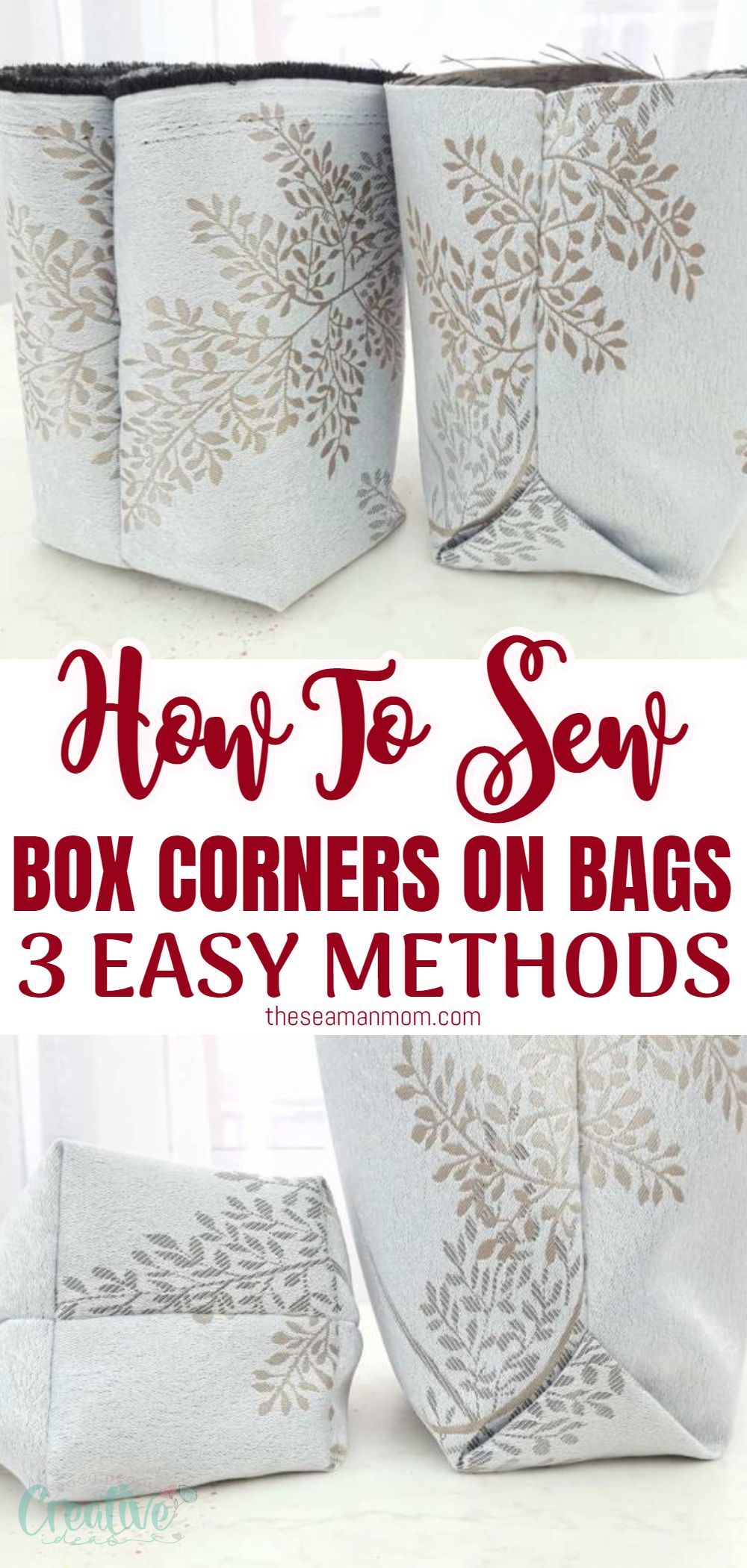 Wondering how to give design, depth, shape and volume to all your bags? Simply create a flat bottom! Here you'll learn 3 easy peasy ways for sewing box corners!
Sewing Box Corners on bags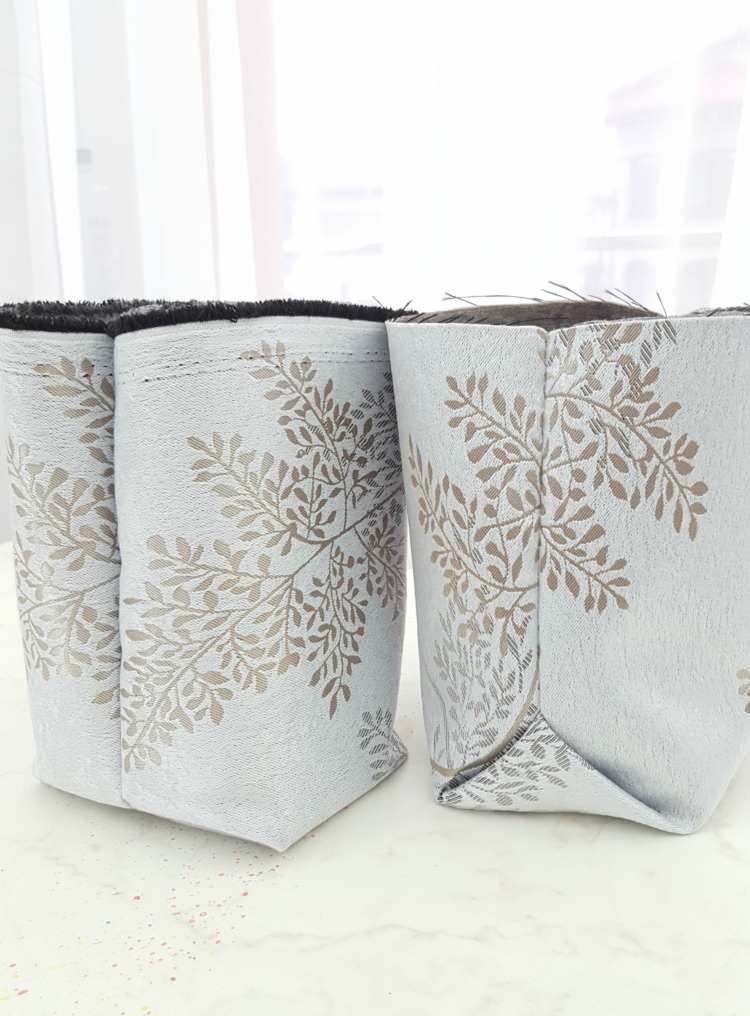 If you are like me, you probably own a few bags; after all a woman can never have enough bags, right? Or shoes! Or makeup! And… I better stop here! lol If you take a close look, most bags have a flat bottom which not only helps them stand up but also gives them volume and shape. This is achieved by simply sewing box corners!
---
This tutorial has been converted to a PDF file, available to purchase HERE. This article is completely free to read.
---
If you are a beginner this might sound like heavy engineering or some sort of rocket science but truth is, box corners sewing could not be easier! And to me, quite fun! I love seeing how that ugly, shapeless bag suddenly blossoms into something really beautiful and cool once I'm done sewing those box corners!
More sewing tips you'll love!
Sewing square corners on flat bottom bags bags can be done 3 ways and they're all super simple, easy and quick but make such a huge difference in the way your bag looks, feels and functions! Sewing box corners on bags helps them look more professional while creating space for you to carry all sorts of things in them. And it also helps them sit flat when you're not wearing them on your shoulder or as hand bags.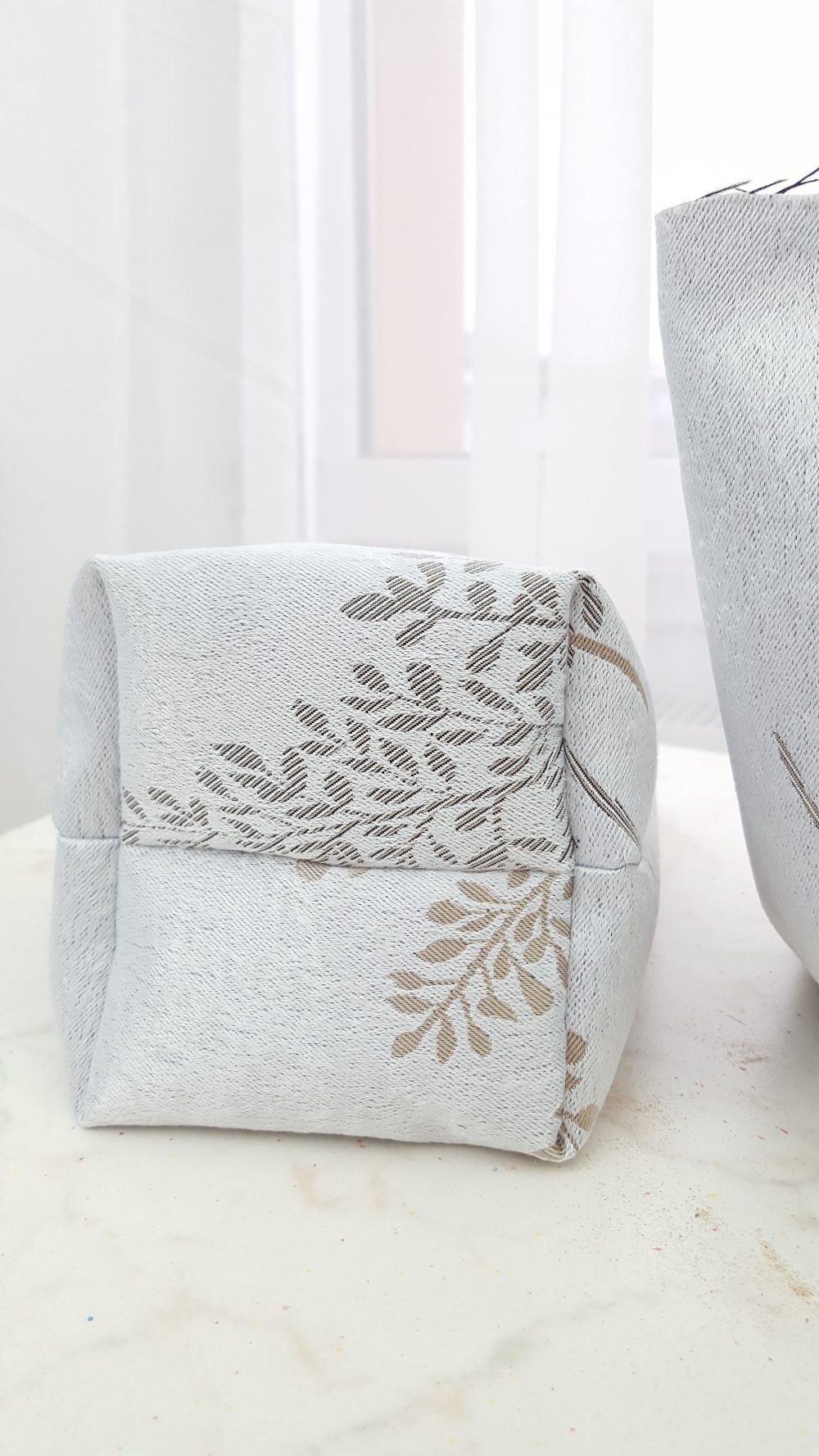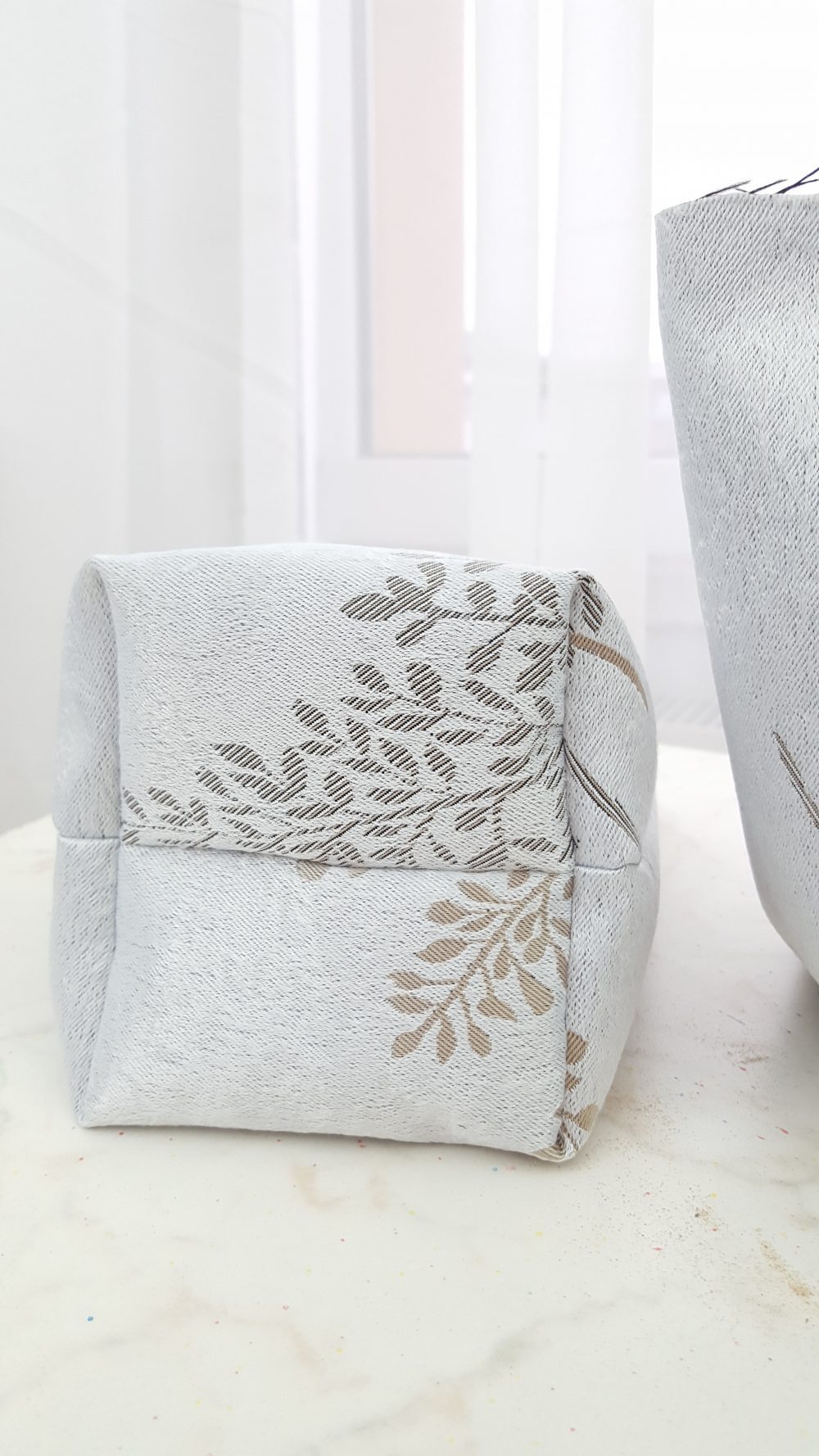 The size of the box corners is decided by you and your needs and it will affect how large and flat the bottom of your bags will be and also the width and height of your bag. When making square corners on my bags I like to use a measurement between 3″ and 5″.
Even though some bags are made with no boxed corners and designed to carry just a few light items, you will definitely benefit from having a roomy bag with a flat bottom! So learning how to make a box bottom bag will always come in handy! Here's the simple instructions for how to box those lovely bottom corners 3 ways. And once you learn these methods, you can apply the techniques to other items too, like pillows, cushions., book bags or a stand-up pouch.
How To Sew Box Corners step-by-step instructions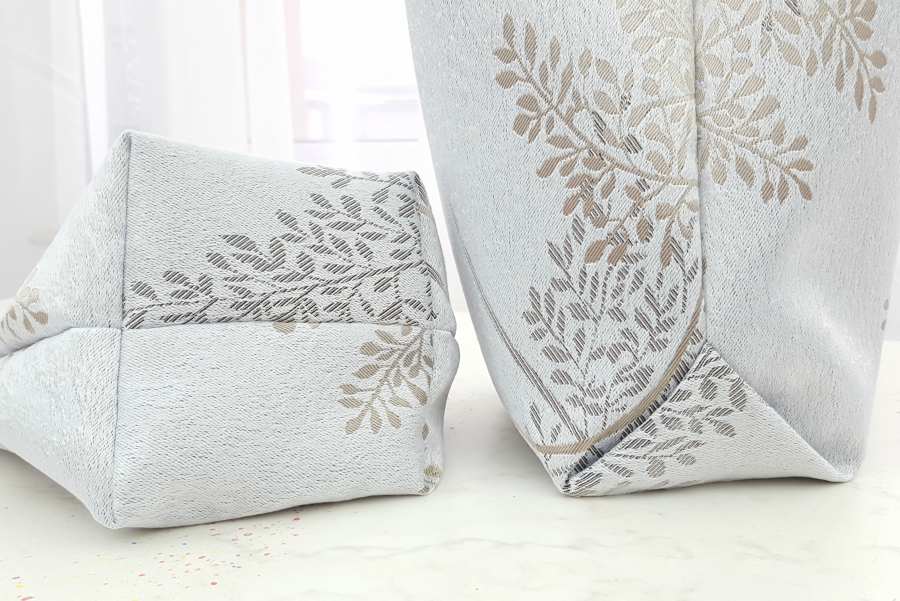 Materials:
2 strips of fabric
fabric marker or chalk wheel/pen
thread
Instructions:
Note: As this is for practice, I won't be using precise measurements for the fabric strips. I cut 2 squares from my thick fabric I used to make these curtains and placed iron on interfacing on the back of each. All methods are illustrated in the video in this article, accompanied by written instructions below.
1. Method #1:
Place fabric right side together (RST).
Pin sides and bottom and sew down.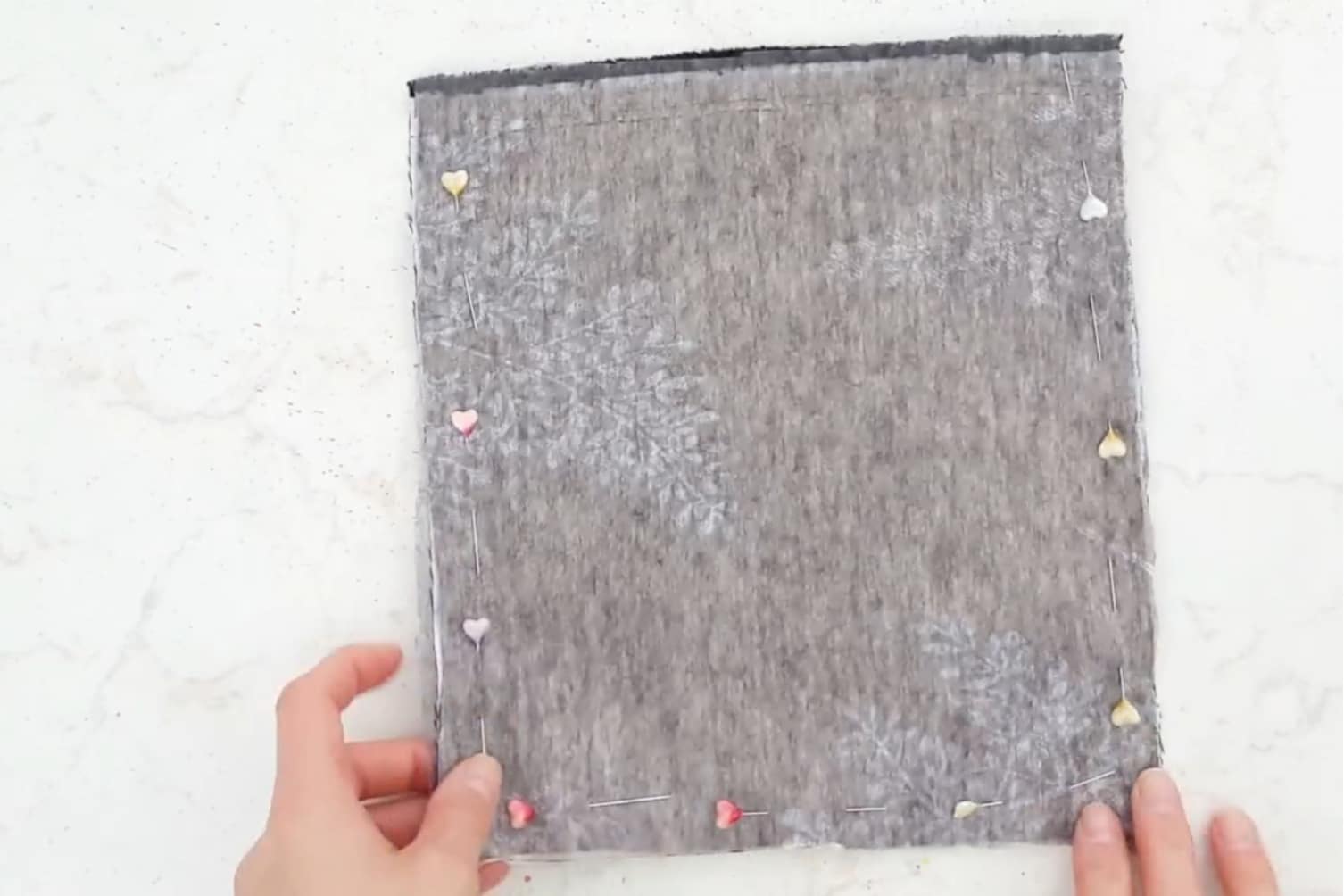 In the bottom right corner, measure 2″ away from the side and the bottom seam and trace a square.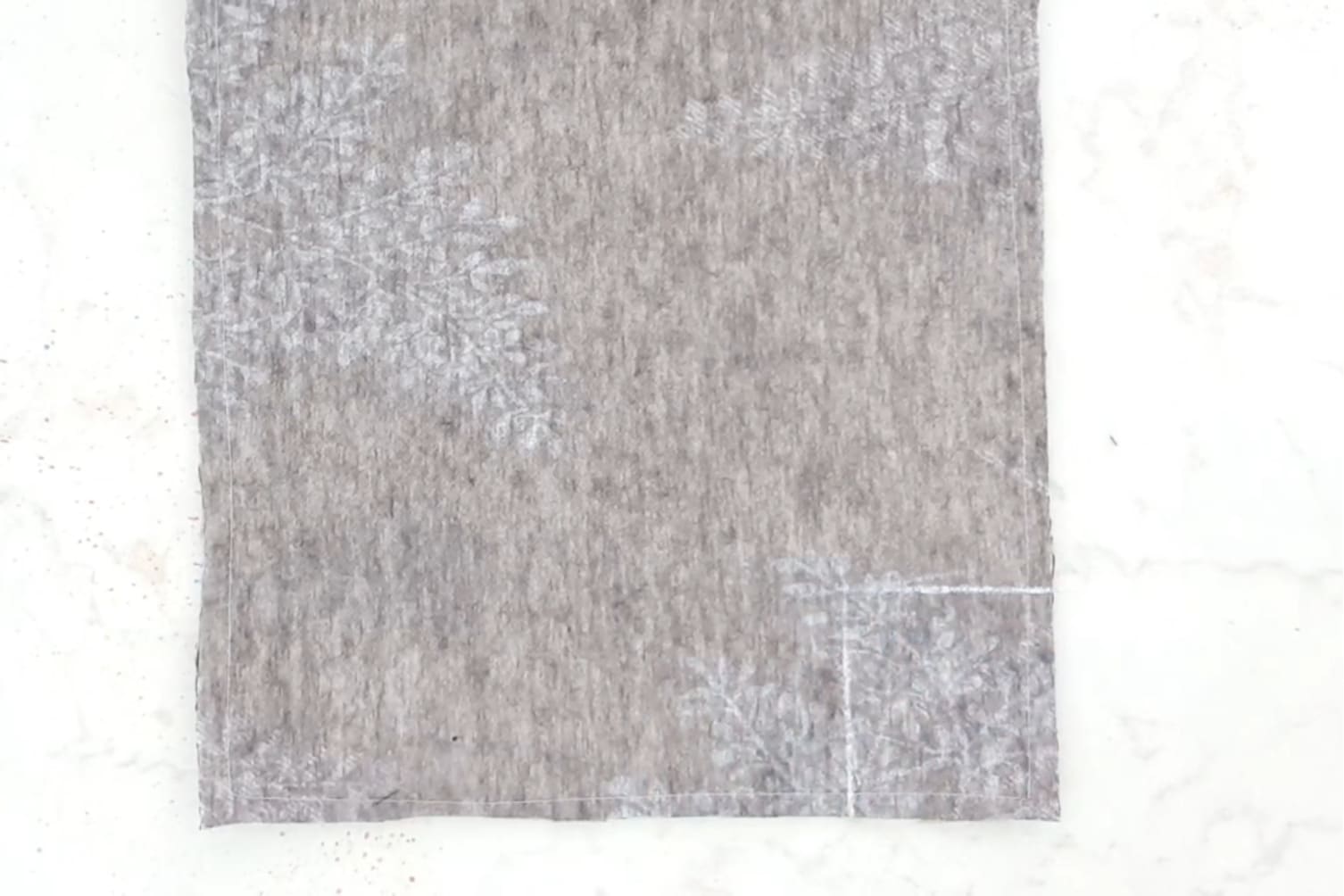 Pinching the corners of this square, match the bottom seam with the side seams.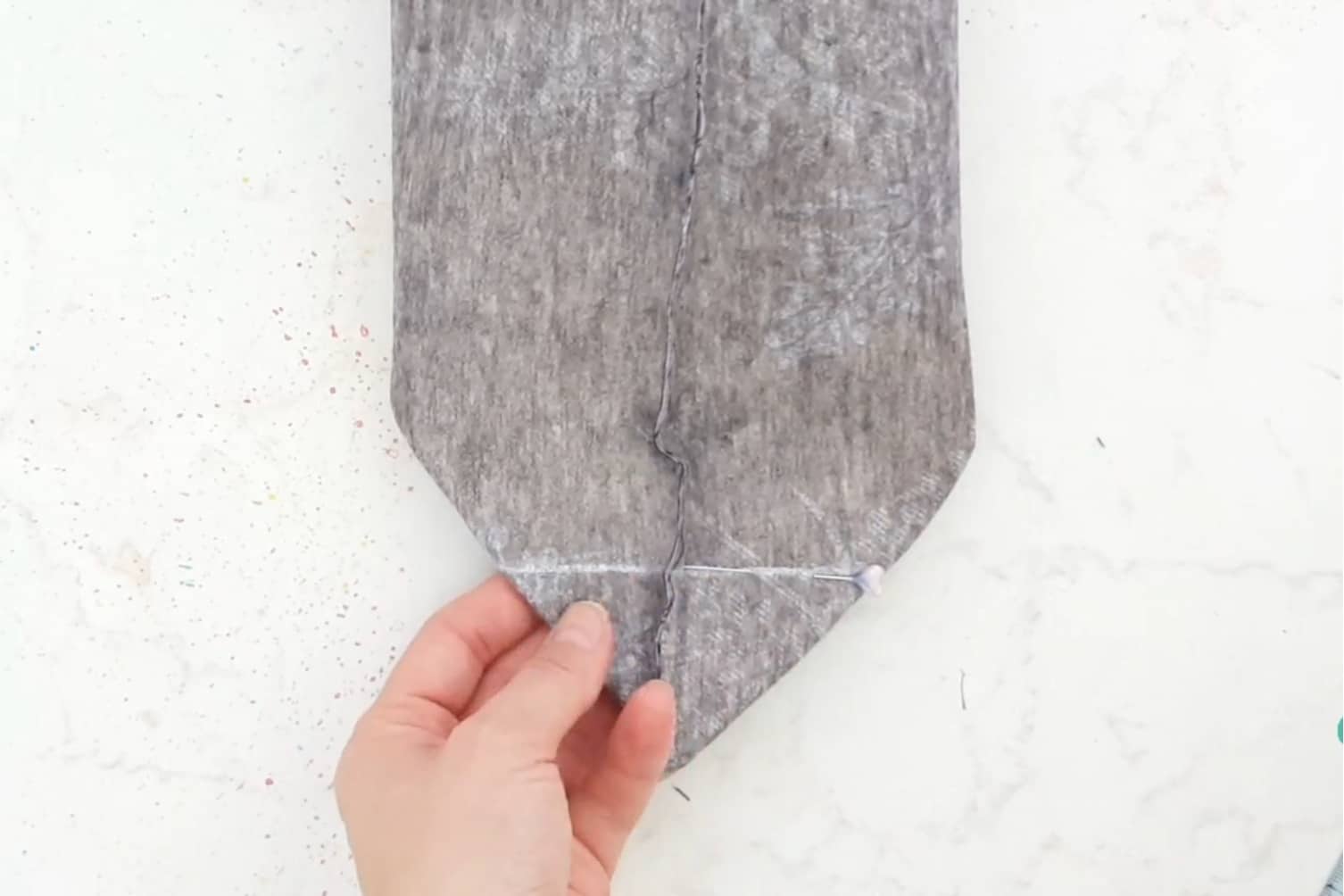 Press flat, arrange the seams so that one points to the right and the other to the left.
Pin and sew down.
Then either fold the flap down to give extra body and sturdiness to the bottom of the bag or simply trim it off.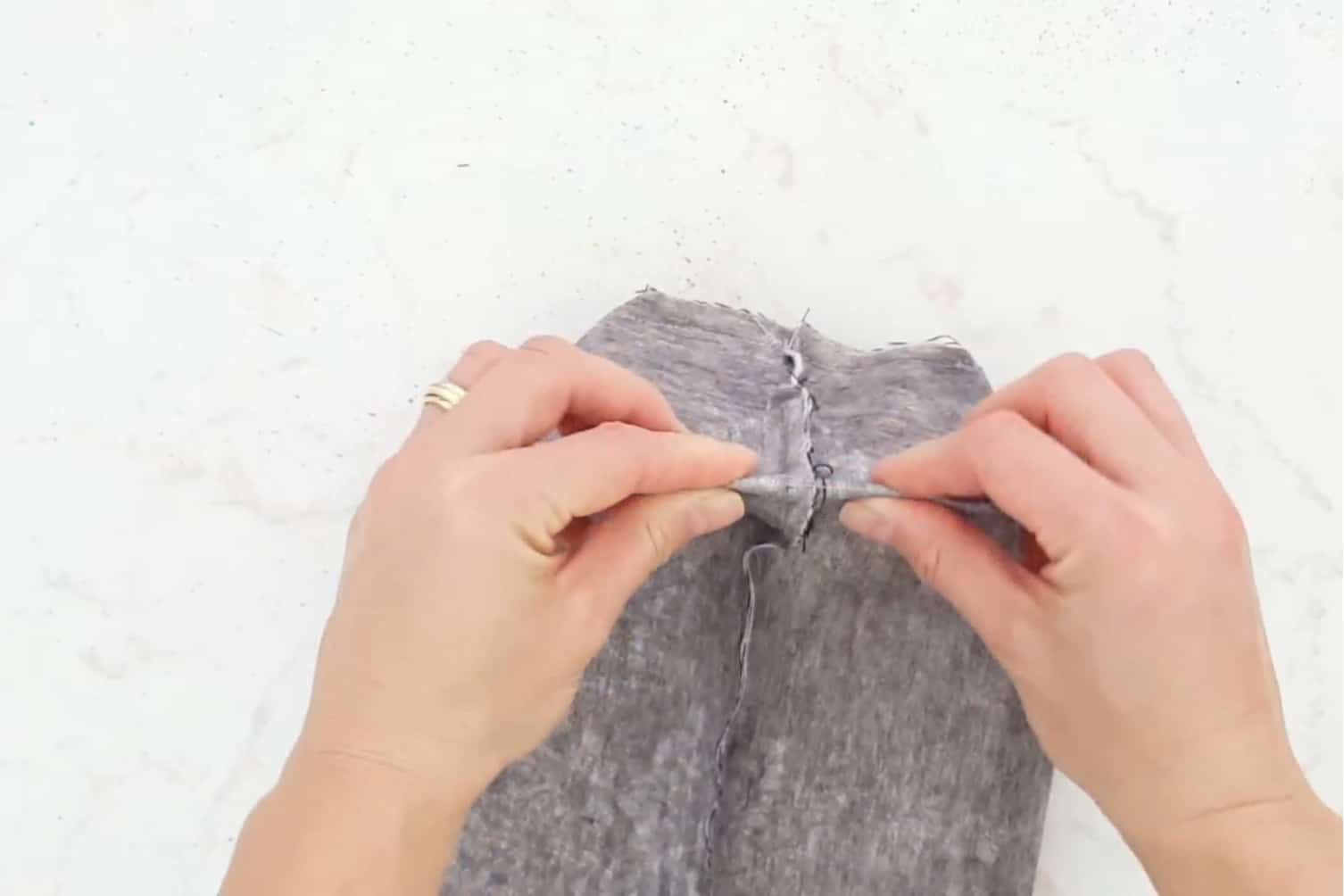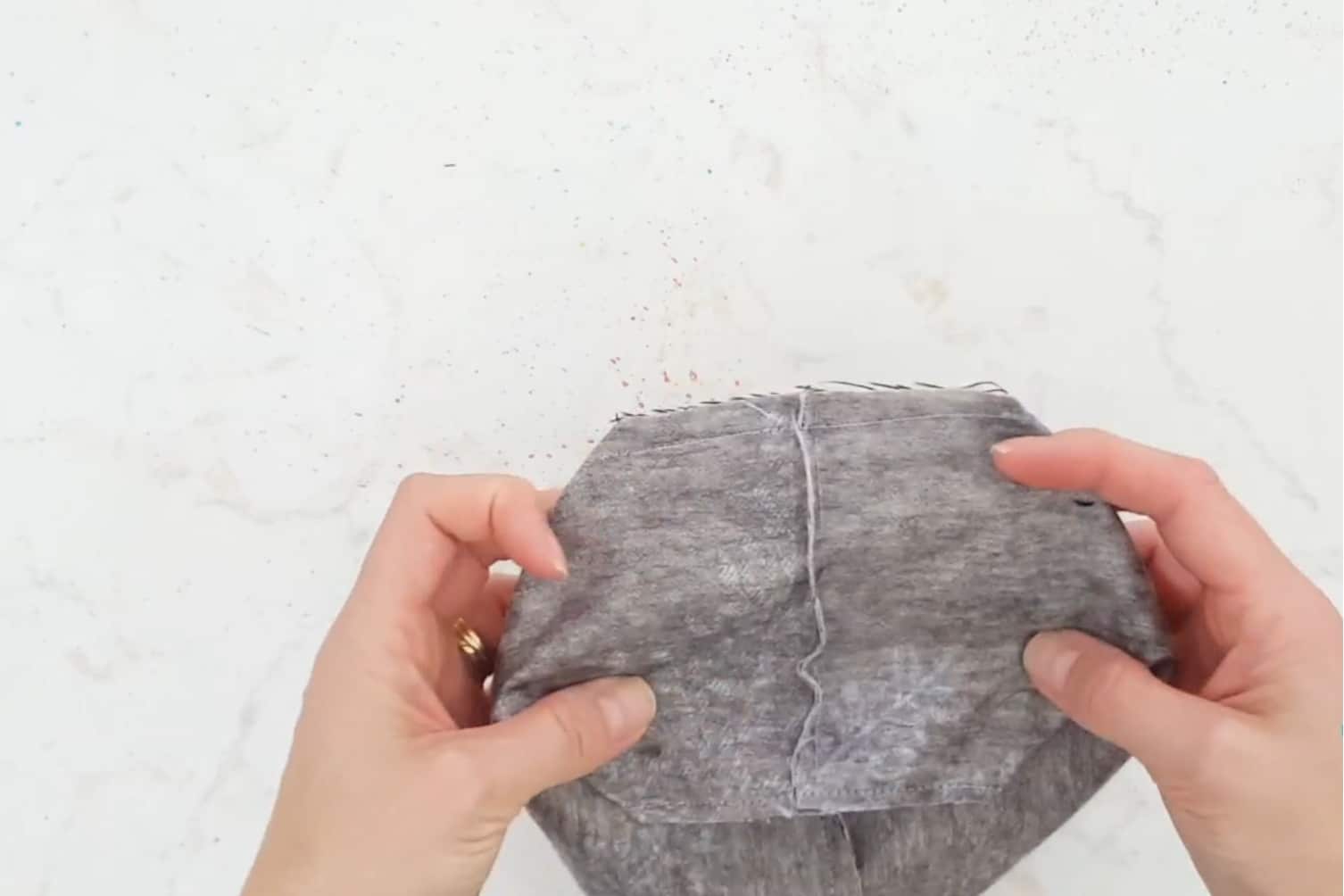 Turn bag right side out and push the corners out.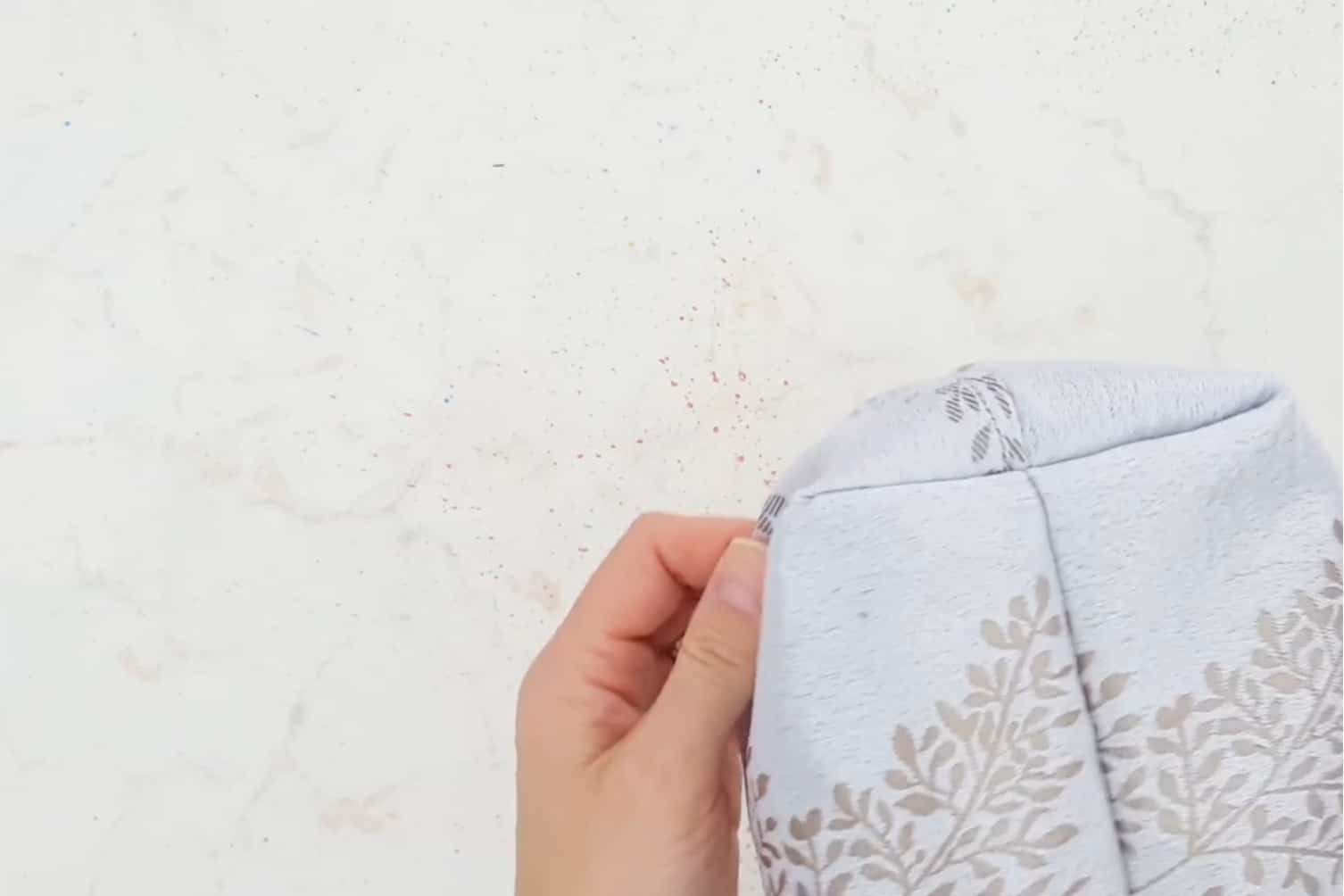 2. Method #2:
Place fabric right side together (RST).
Pin sides and bottom and sew down.
In the bottom right corner, measure 2″ away from the side seam and the bottom seam and trace a square.
Using your scissors, cut out the square.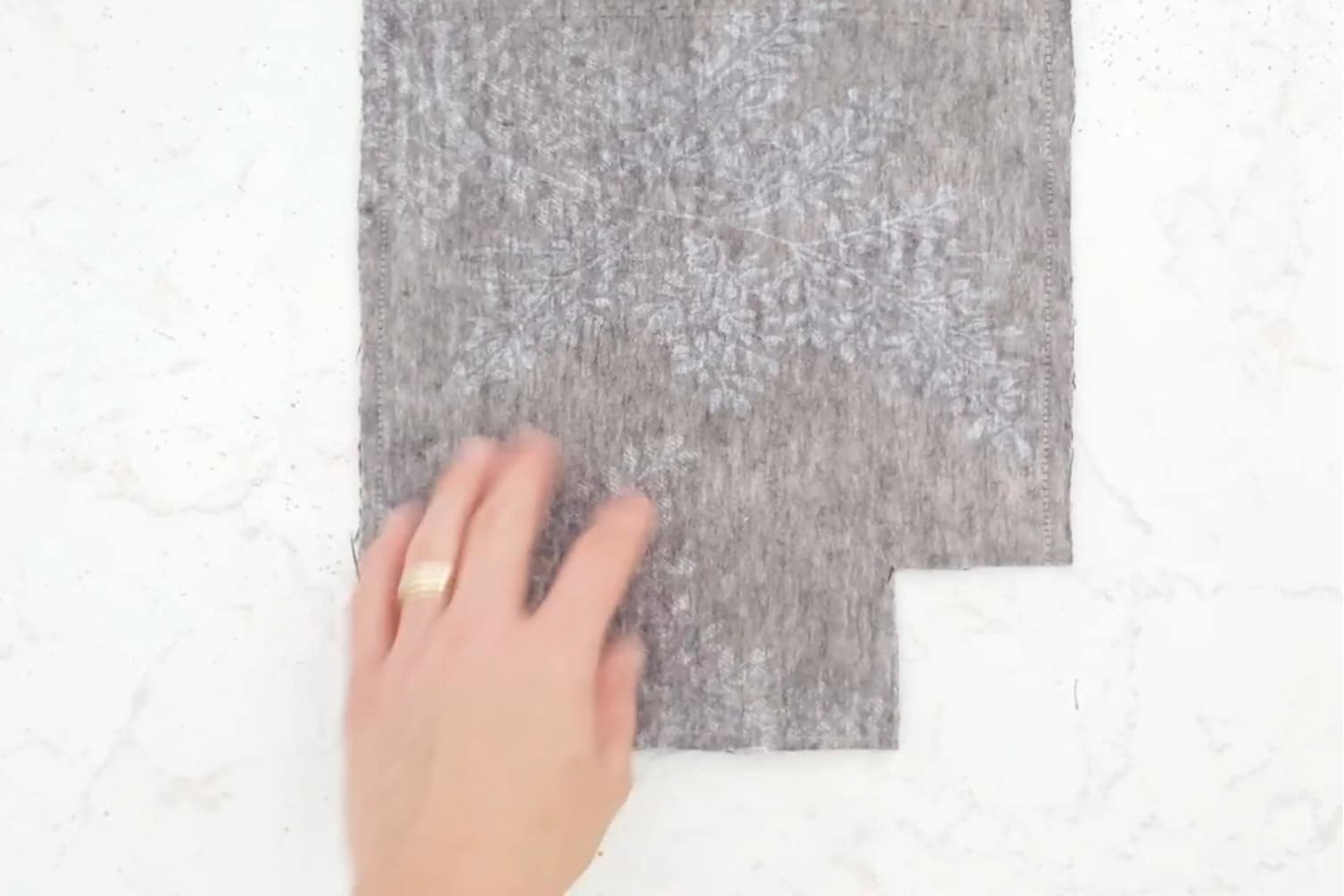 Match bottom and side seams, pin and stitch down with desired seam allowance (1/4″ should be fine).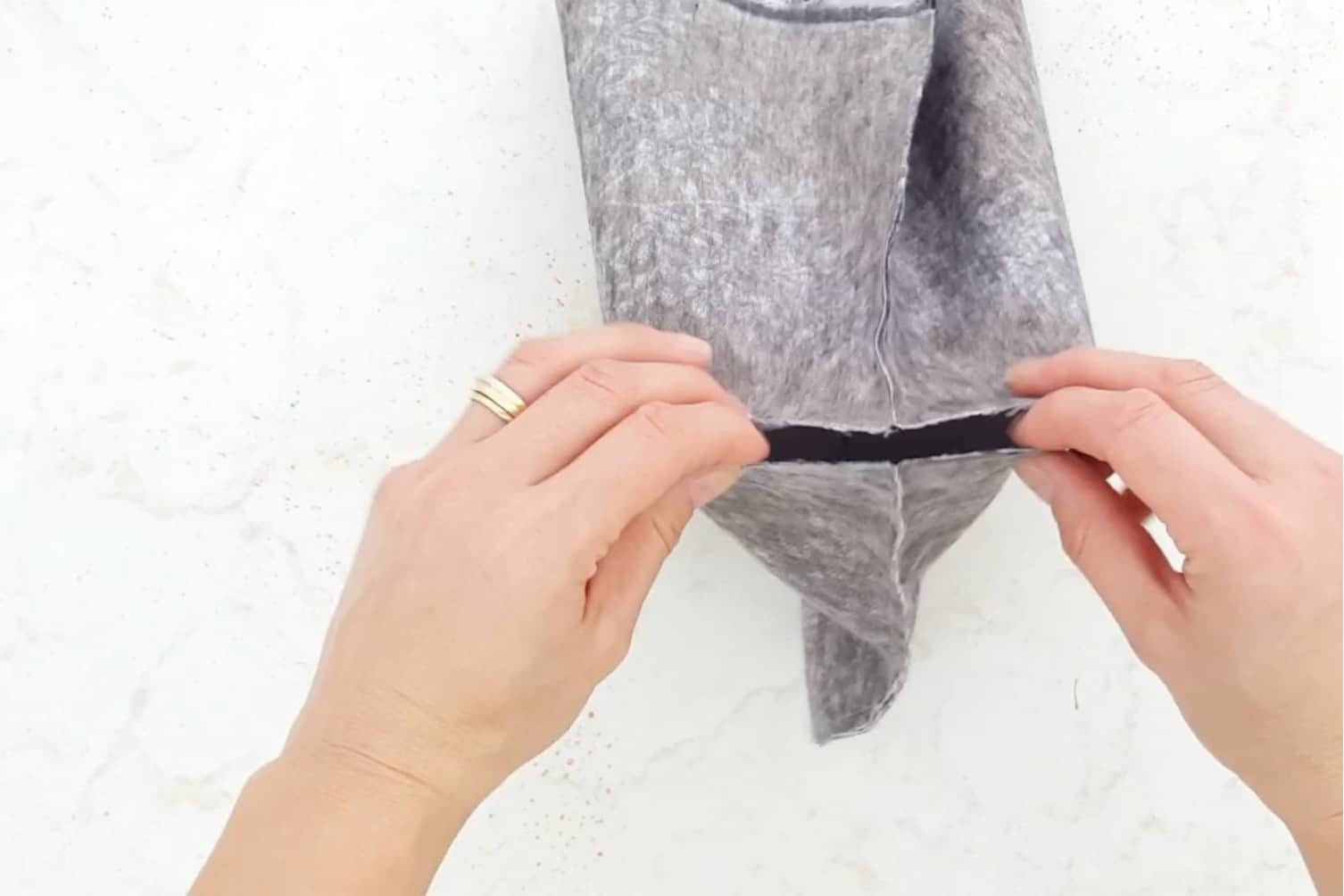 Turn bag right side out and push the corners out.
3. Method #3:
This will give you a totally different outcome than the 2 methods above, but with the same effect. This method is mostly used for small items such as pouches and cosmetic bags, rather than on totes and hand bags.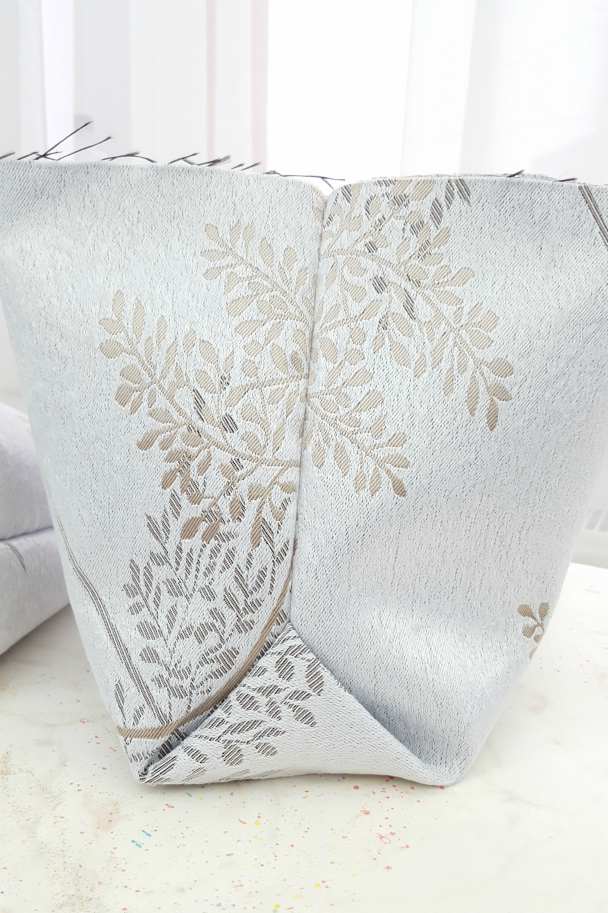 You will need a single strip of fabric for this method.
Fold rectangle in half, right side out, and press.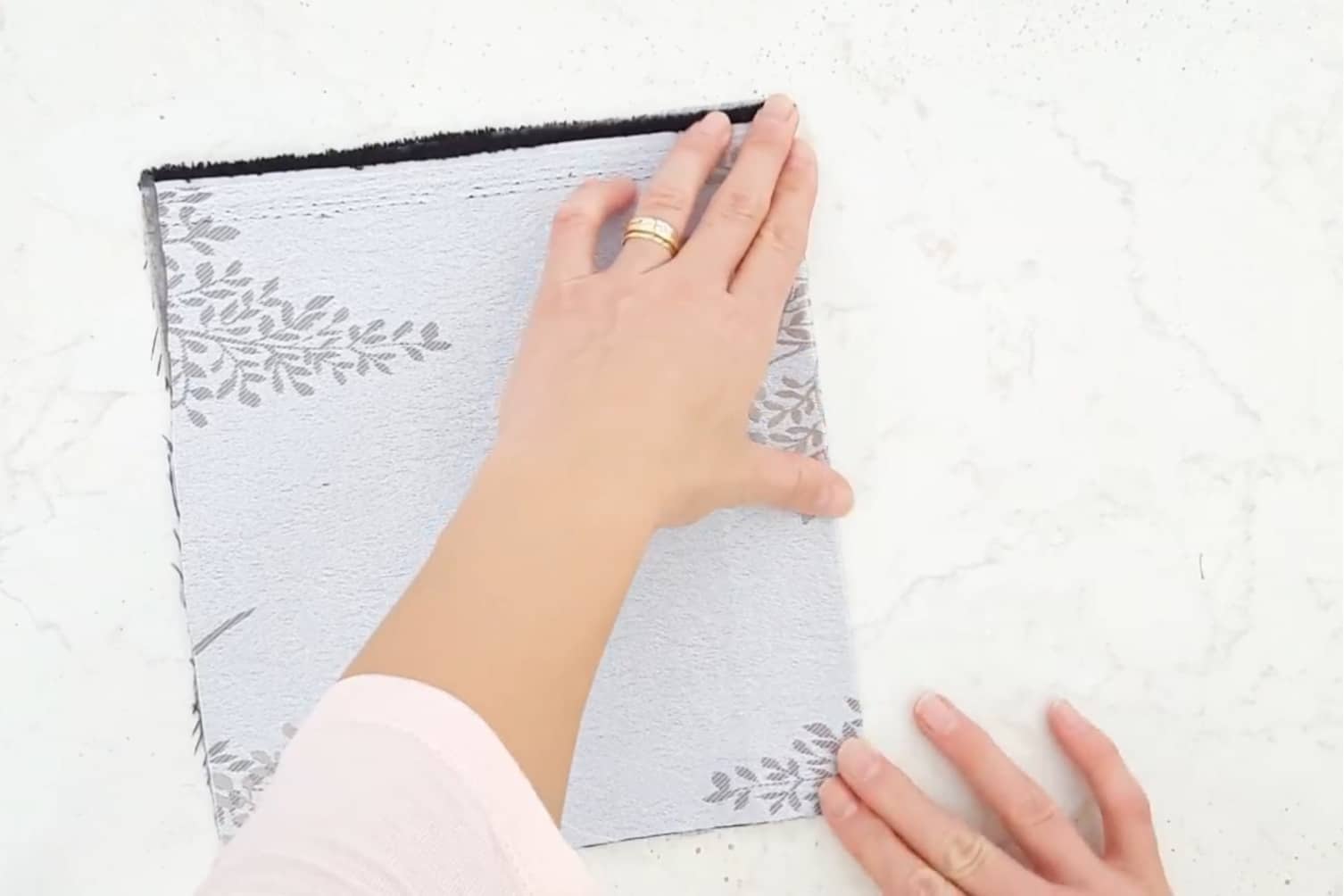 Measure 1 1/2″ away from the fold, mark and place a ruler over the fabric.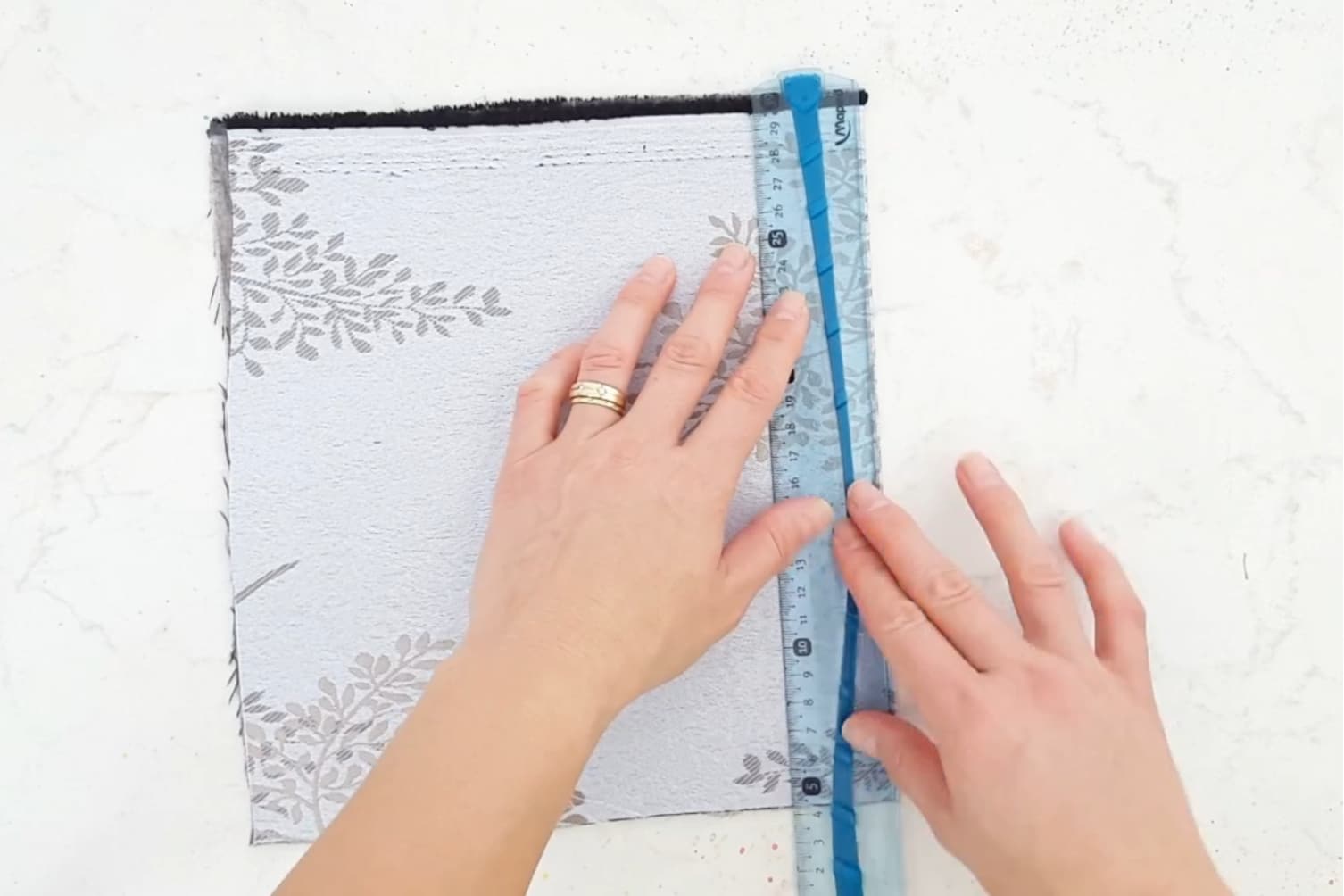 Then fold one side over the ruler.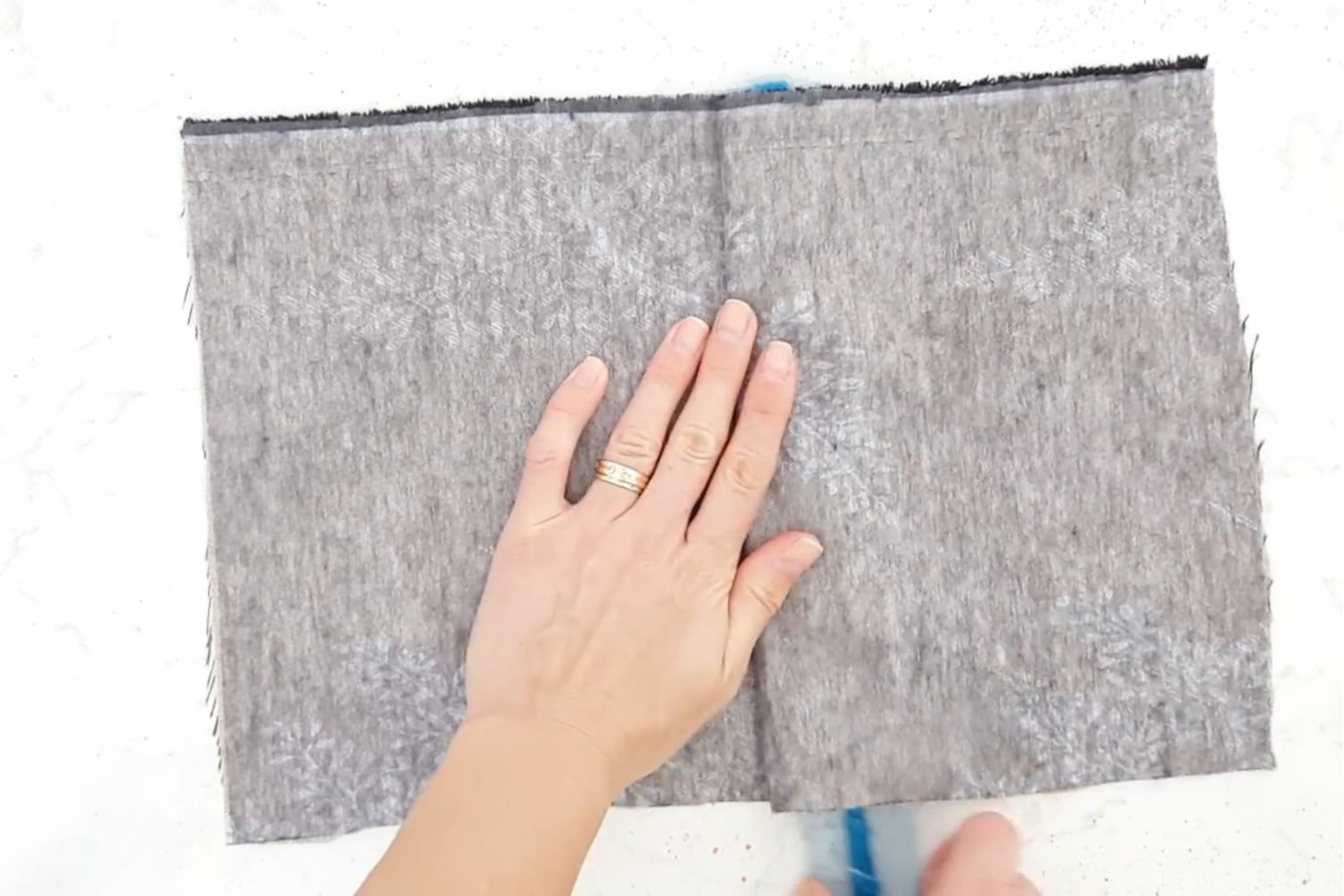 Press using a pressing iron. At this point the rectangle should be wrong side out.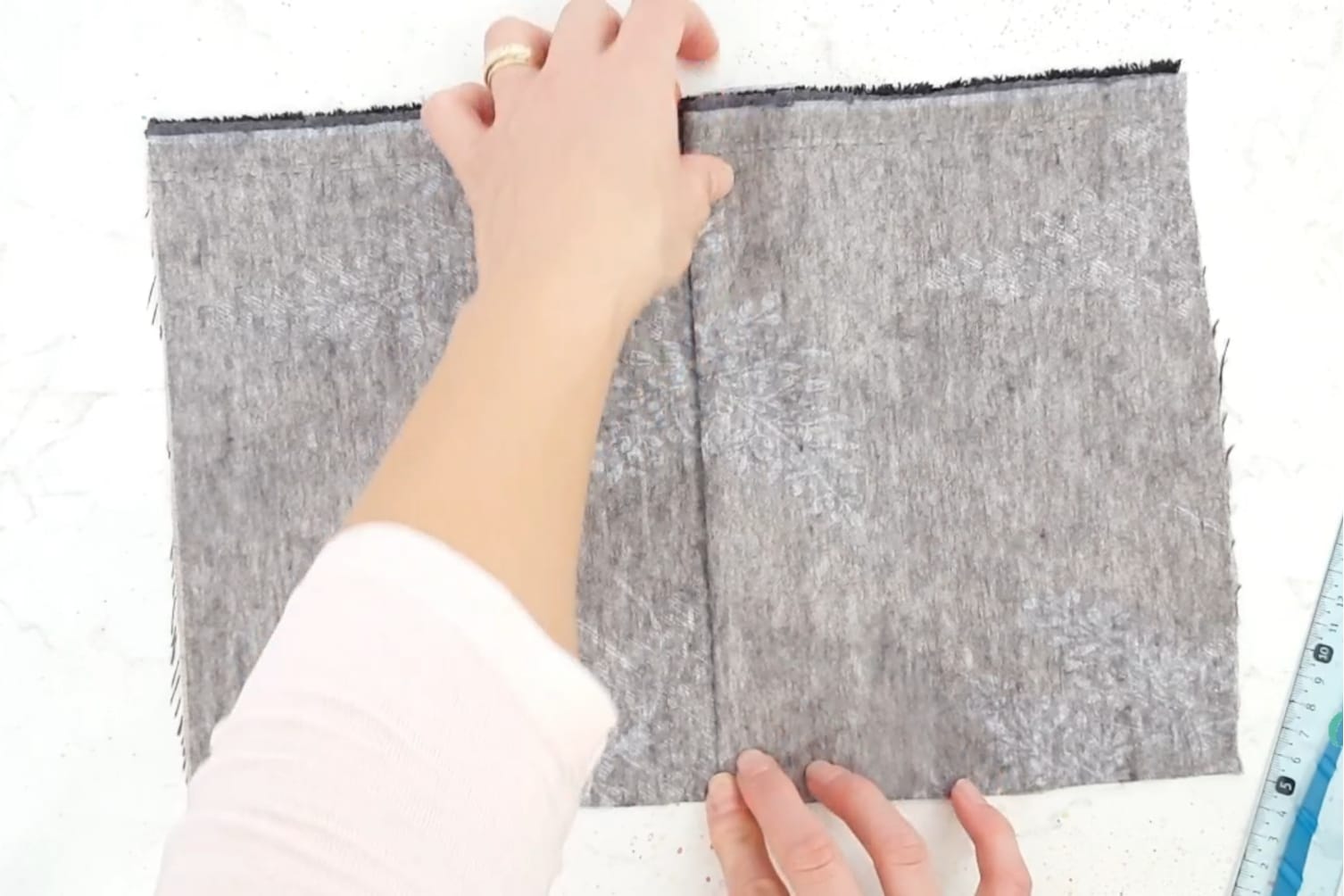 Turn it right side up and repeat the steps for the other side of the rectangle. Now the whole rectangle should be wrong side out.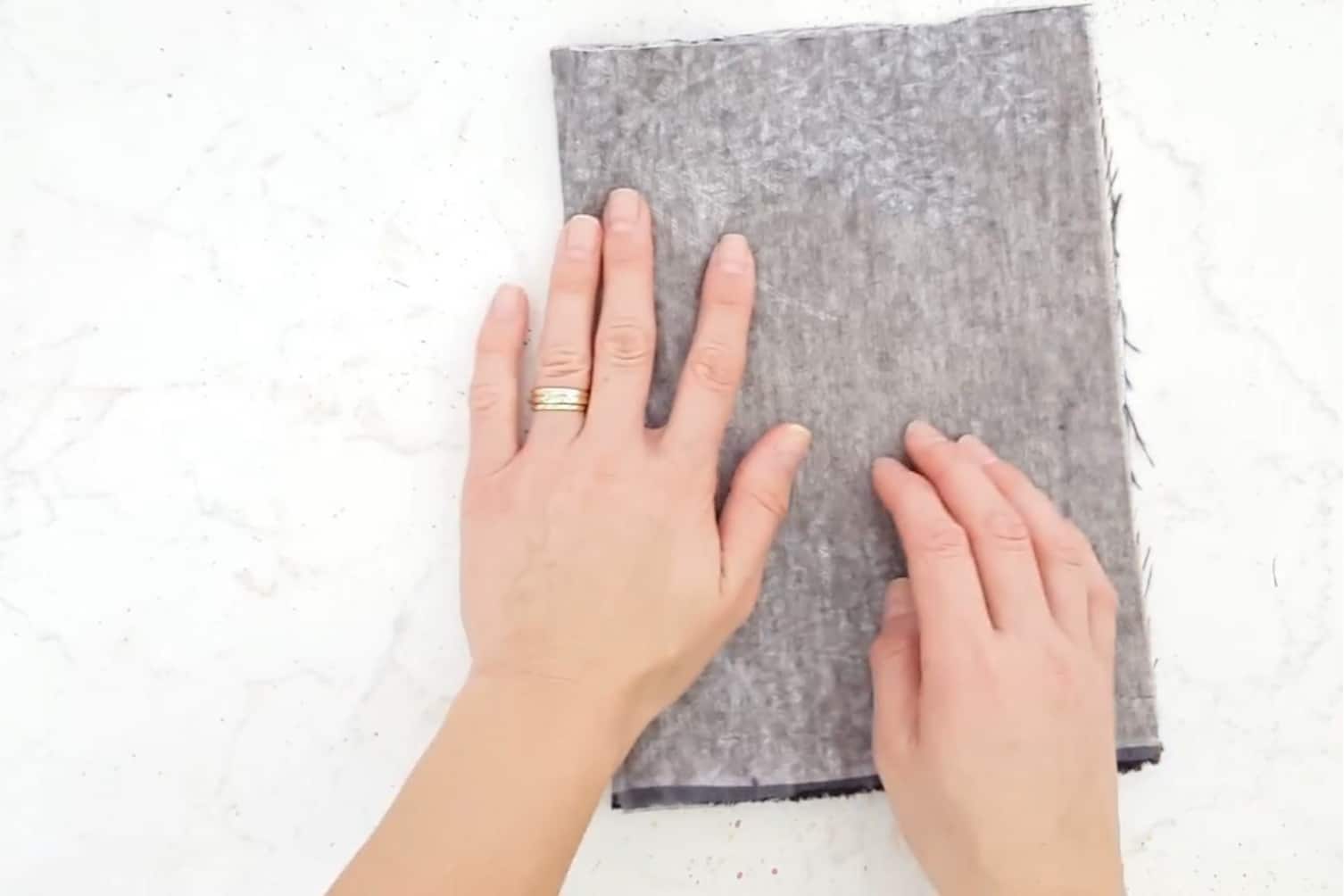 Place fabric so the fold is at the bottom and raw edges at the top; pin sides and sew down.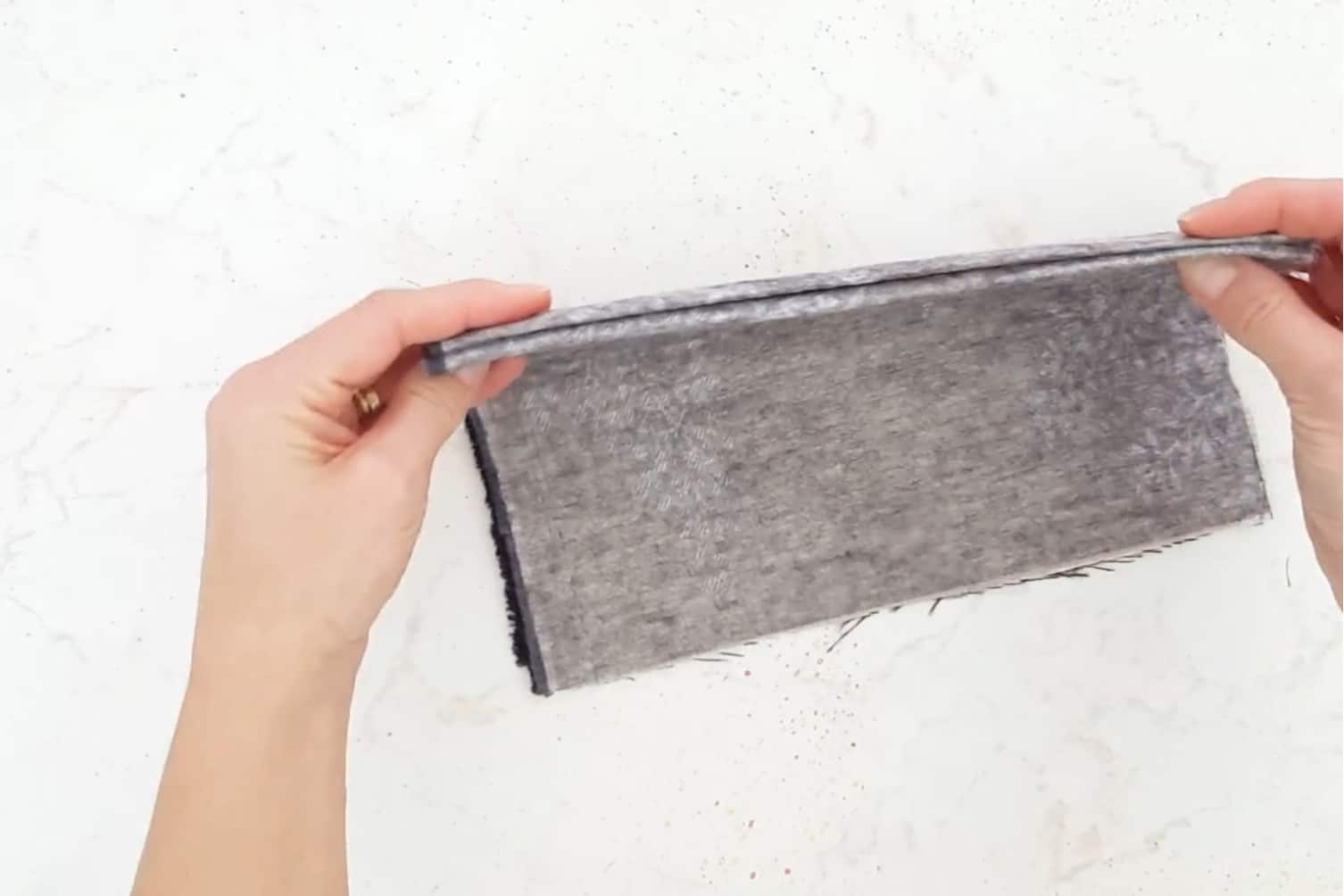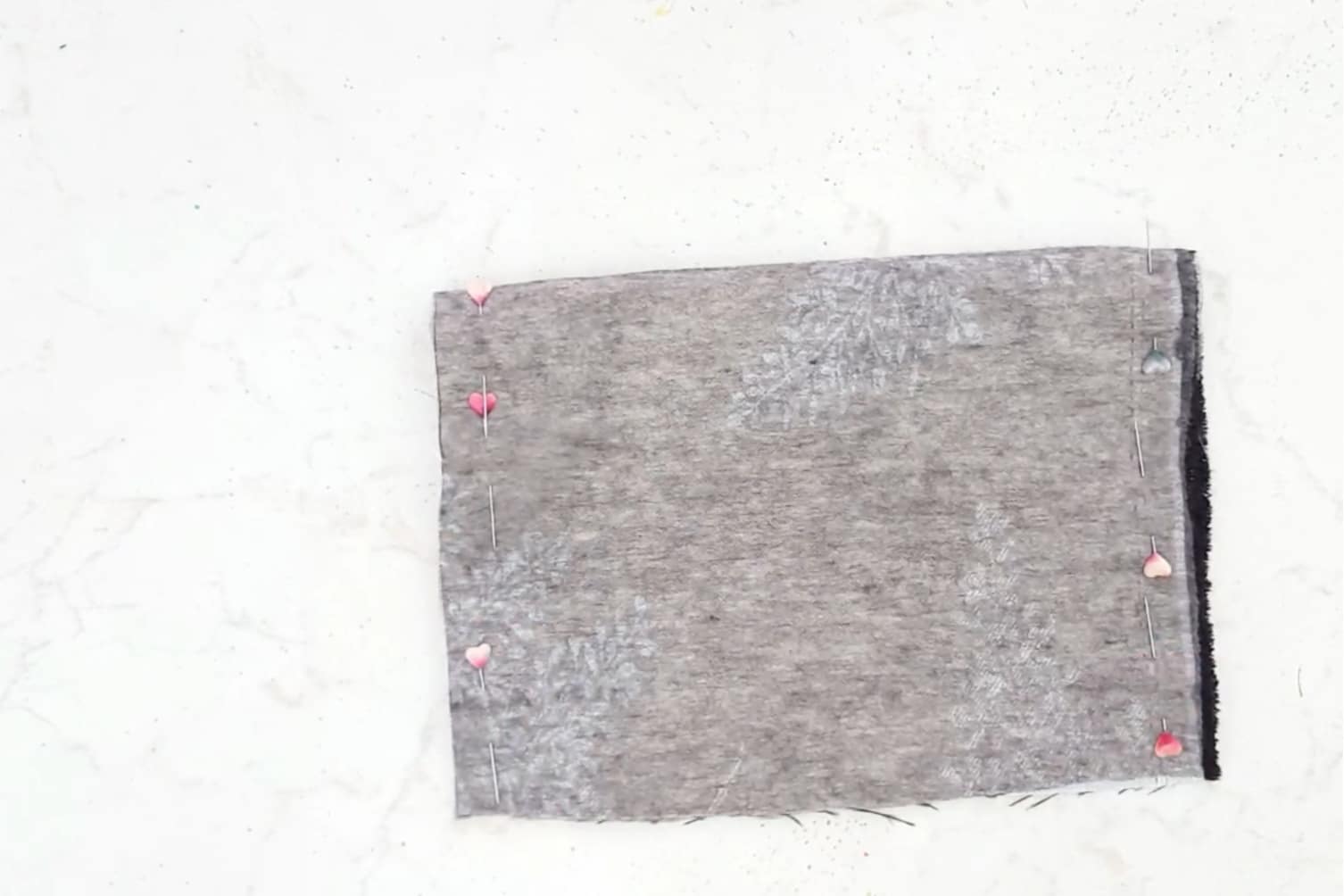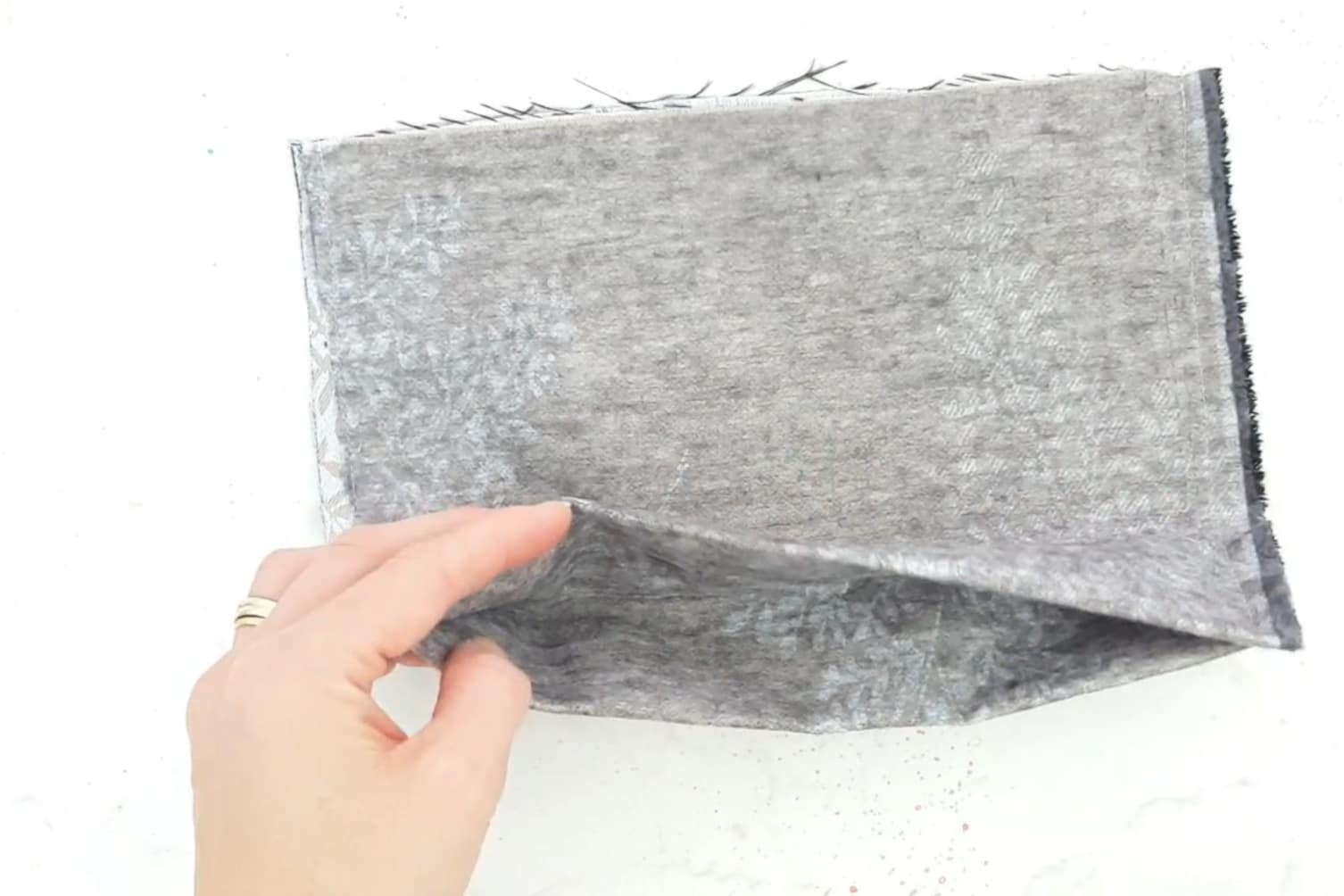 Turn bag right side out and push the corners out.
And you're done! Now you have 3 awesome ways for sewing box corners! I hope I was able to help you learn something new and useful today. If you liked my tutorial, I'd love to know it so please leave a comment below! And if you make a tote bag with any of these methods, I would love to see pictures so don't hesitate to send me an email, or tag me on social media.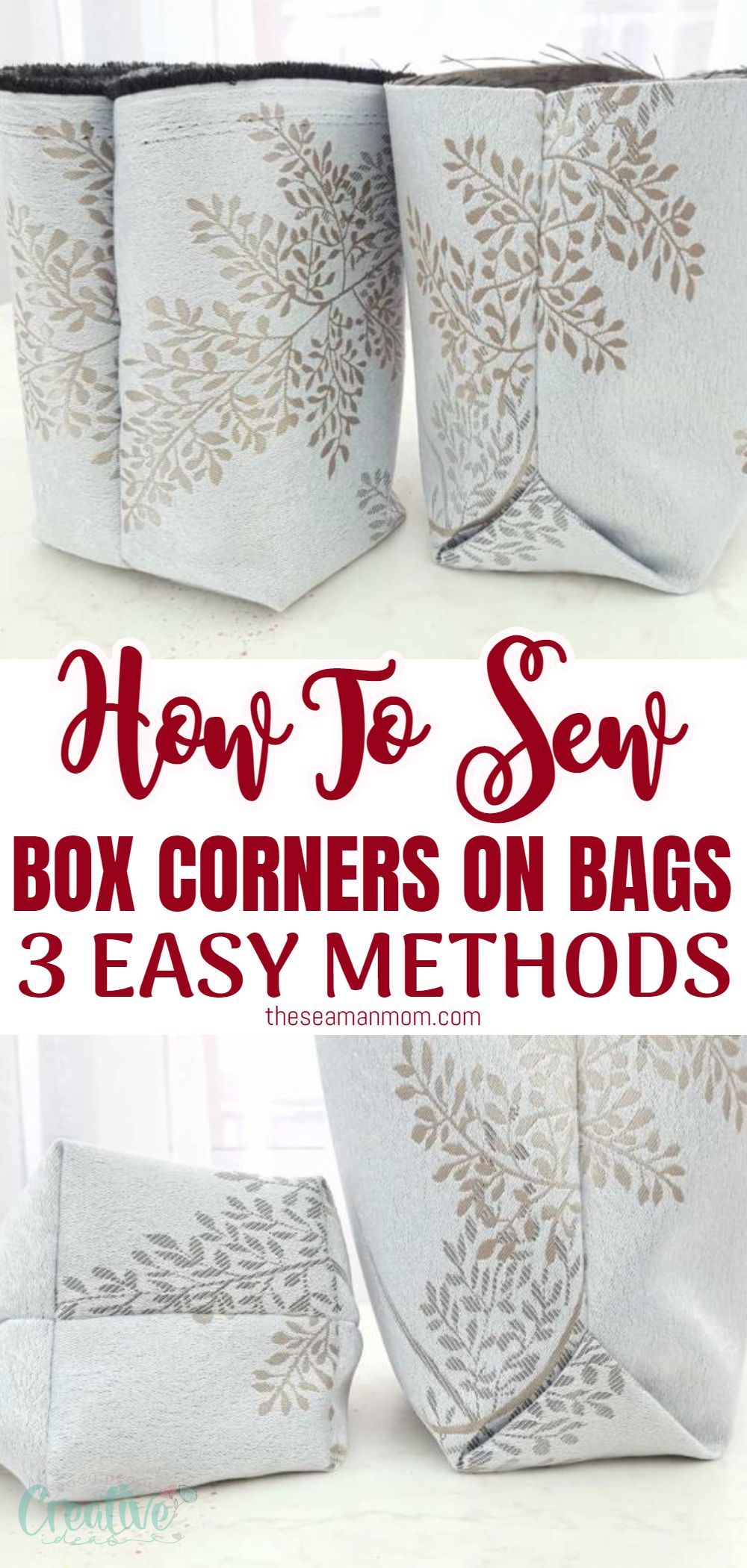 Most popular sewing projects: