Rustic embroidery hoop wreath
Article may contain Amazon & affiliate links. As an Amazon Associate I earn from qualifying purchases at no additional cost to you.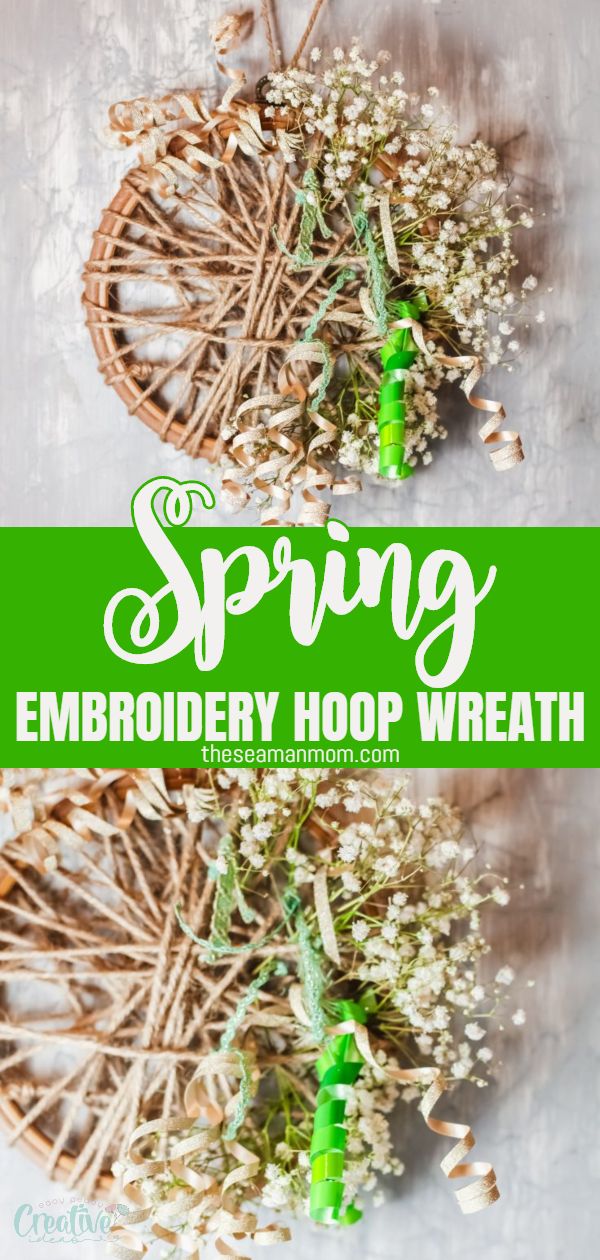 This small embroidery hoop wreath is the perfect quick DIY project! Decorate your front door and welcome your guests with this floral and rustic DIY Spring wreath that adds some farmhouse charm to any door you put it on.
Embroidery hoop wreath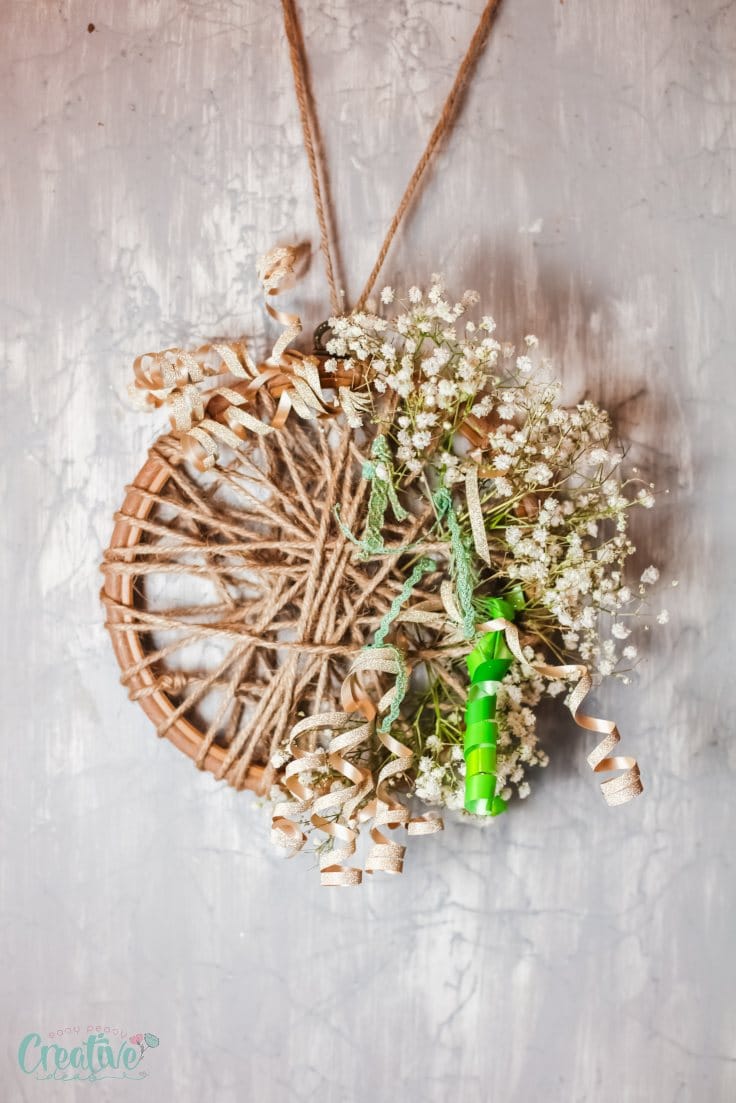 Spring is here, which means it's time to start decorating and pulling out all the stops asap! Truth is there are a lot of things you can do to bring out some of the spring spirit: from backdrops, to centerpieces or a simple but beautiful rustic wreath there are a lot of projects that will radiate spring joy!
More Spring ideas you will love: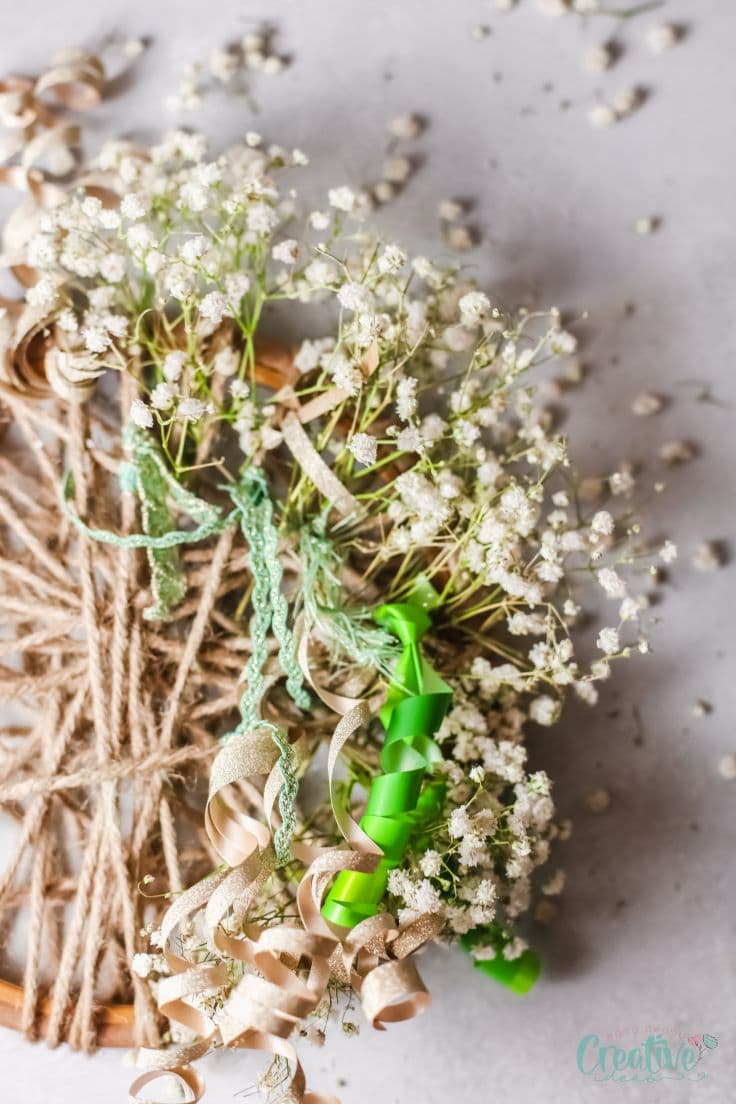 This embroidery hoop wreath is one of those projects too! It's super easy and quick to make and adds a cute festive feel to your front door. It also has a rustic and delicate charm to it, so even if you are not a fan of all green and over the top decorations I'm pretty sure you are going to love this too.
Truth is you can make this wreath to make any place feel a little like a celebration. Make it a part of your bar decor, place over your mantle or make a couple as wall hangings.
Making a perennial wreath
I love projects that can be used again and again and this wreath is one of them. Use the embroidery hoop and the twine and play with the flowers and ribbons so it can match any season and holiday.
Use winter greenery and red ribbon for Christmas or use branches and orange and purple ribbons for Halloween.
DIY rustic wreath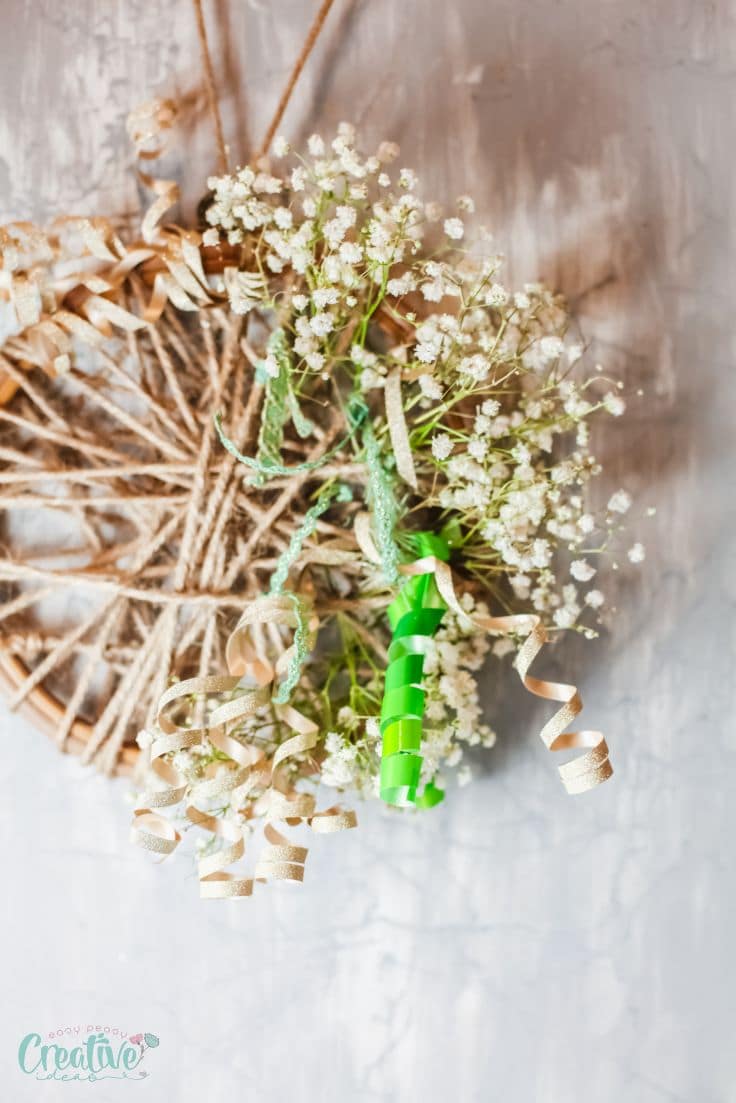 Materials:
Embroidery hoop
4 Feet twine
A bouquet of white wild flowers. If the stem is too long just cut it off
5 or 6 pieces of green ribbon
Directions:
1. Start by tying the twine to the embroidery hoop. This is going to be the starting point.
2. Wrap the twine around the hoop until you have used all the twine and you are happy with how the design looks. The more twine you have, the more spaces you'll have to secure flowers.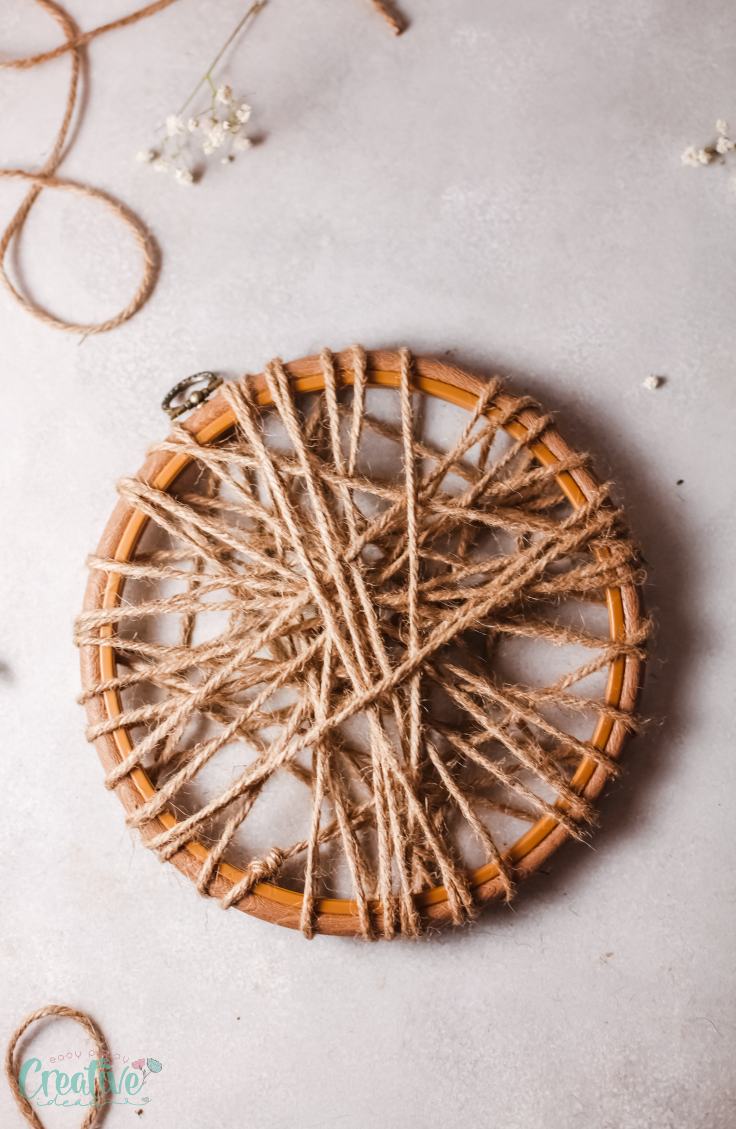 3. Start by adding some flowers to the wreath securing them between the wrapped twine. Continue until you are happy with the look.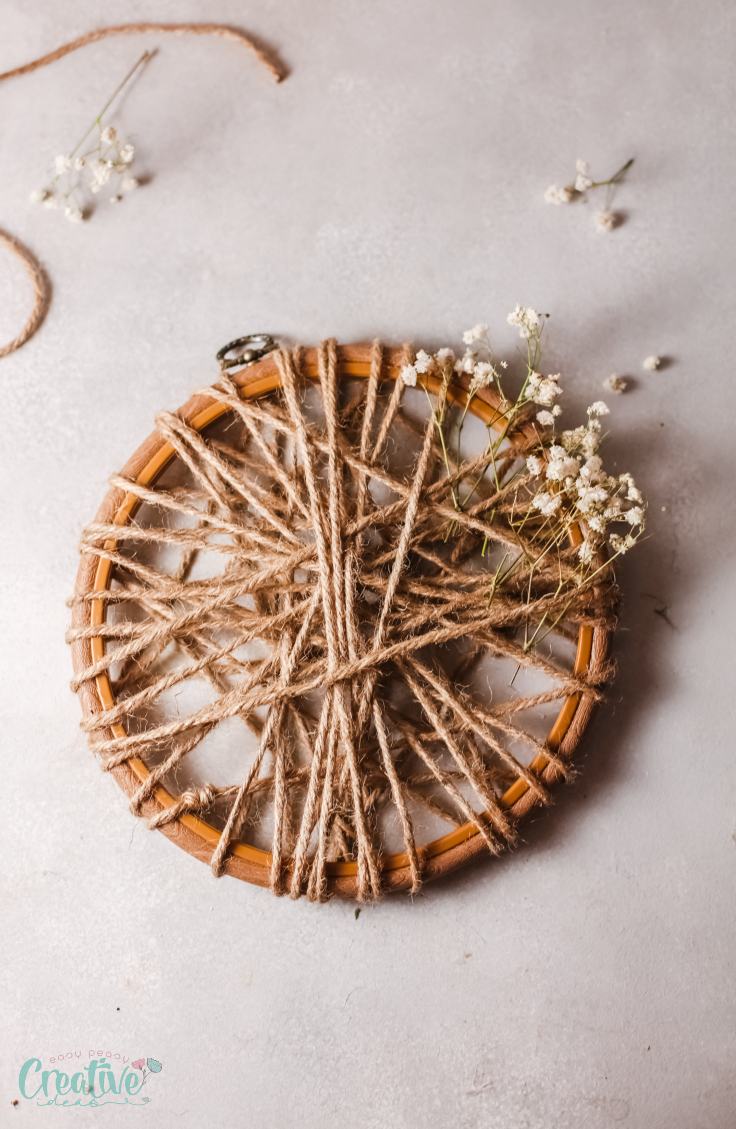 4. Add some ribbons, Tying them in the twine. Add extra flowers if needed.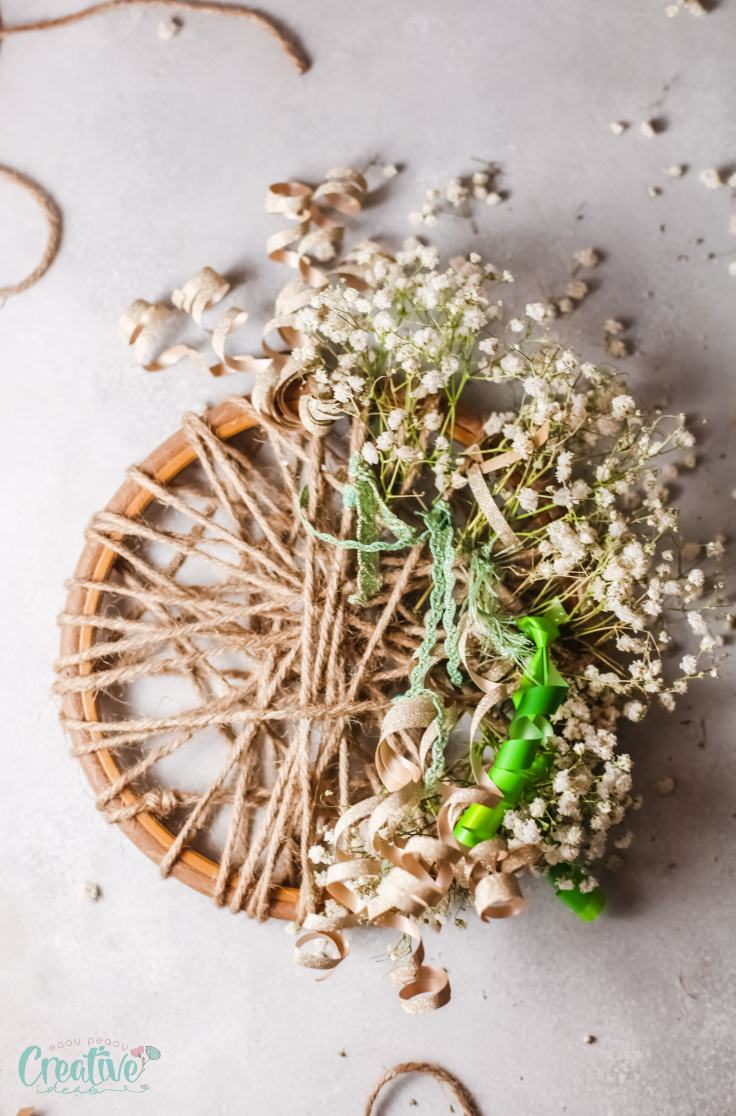 And now you are done! Hang it in your door and get ready to celebrate the warmer days!
Pin to save for later