DIY phone stand from recycled toilet paper rolls
Article may contain Amazon & affiliate links. As an Amazon Associate I earn from qualifying purchases at no additional cost to you.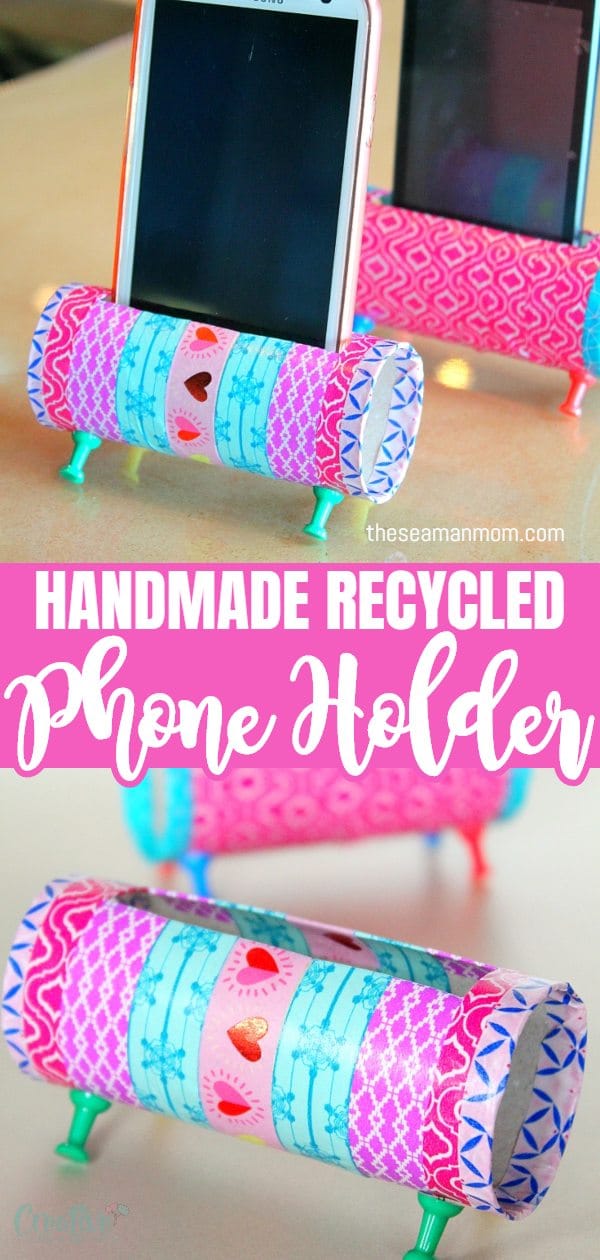 ---
You can create a fun phone holder from a toilet paper roll by placing it upwards and cutting two diagonal slits to form an angle.
Take it to the next level by adding two paper glasses to make a "sound-amplifying" phone holder. This can be decorated with musical motifs to emphasize its functionality.
If you have leftover nail polish or eyeshadow that has passed its expiration date, include them in your crafting stash and use them to paint your phone stand.
For the retro nostalgic, a bit of colored fluff will give your holder a vintage look. Also, a doily wrapping will make it a great gift for grandma's phone, so that she doesn't need to hold it in her hand for too long.
Wrap it in colorful cellophane to make it look like candy or add glitter or sparkly rhinestones for a fashionista.
A few ideas to personalize your DIY phone holder:
If using washi tape, you can use the same tape to cover your charger and make it look like the holder. In a home with a large family, this will save you the trouble of searching for your charger or fight over who took it and won't admit.
A paper towel roll is larger and is great for tablets or as a holder for more than one phone.
If you're feeling over-crafty, you can replace the push pins with a beautiful wire stand in any shape you like. Just make sure it won't move or roll in the stand and make your phone fall down.
Wanna know how to make a DIY phone holder out of toilet paper rolls? Read along!
How to make a phone holder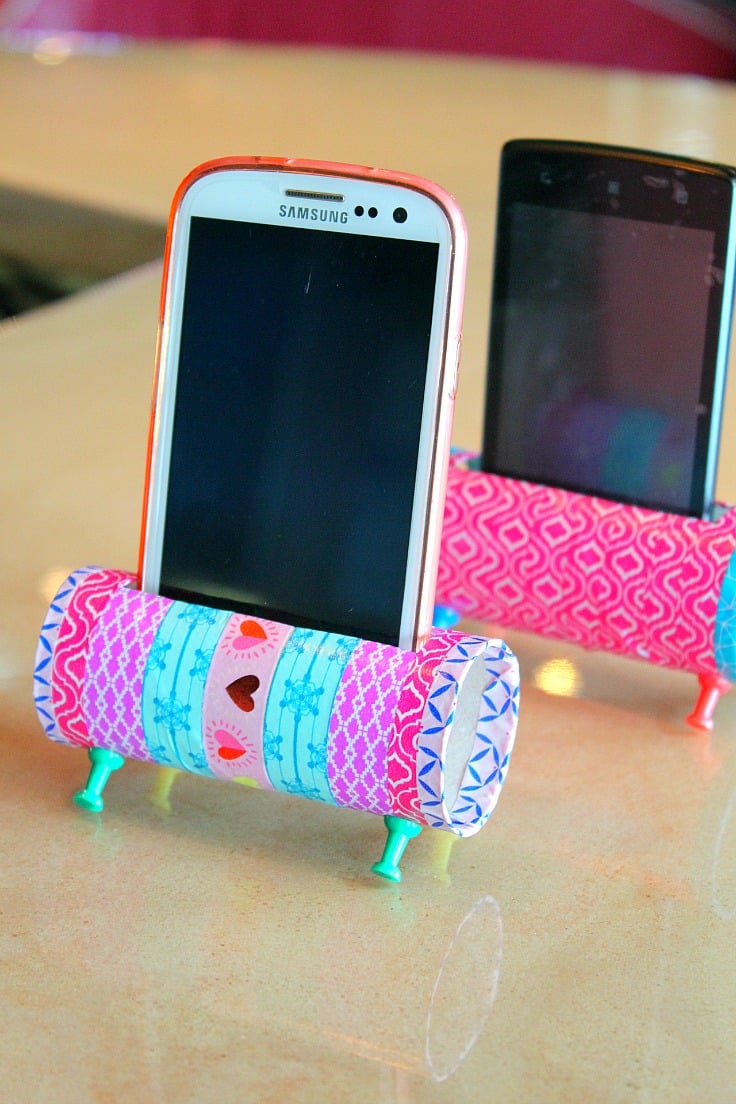 Materials:
1 toilet paper roll
marker
Directions:
Making the slot
Place your phone over the toilet paper roll and trace around it to mark the whole where the phone will stand once the holder is done.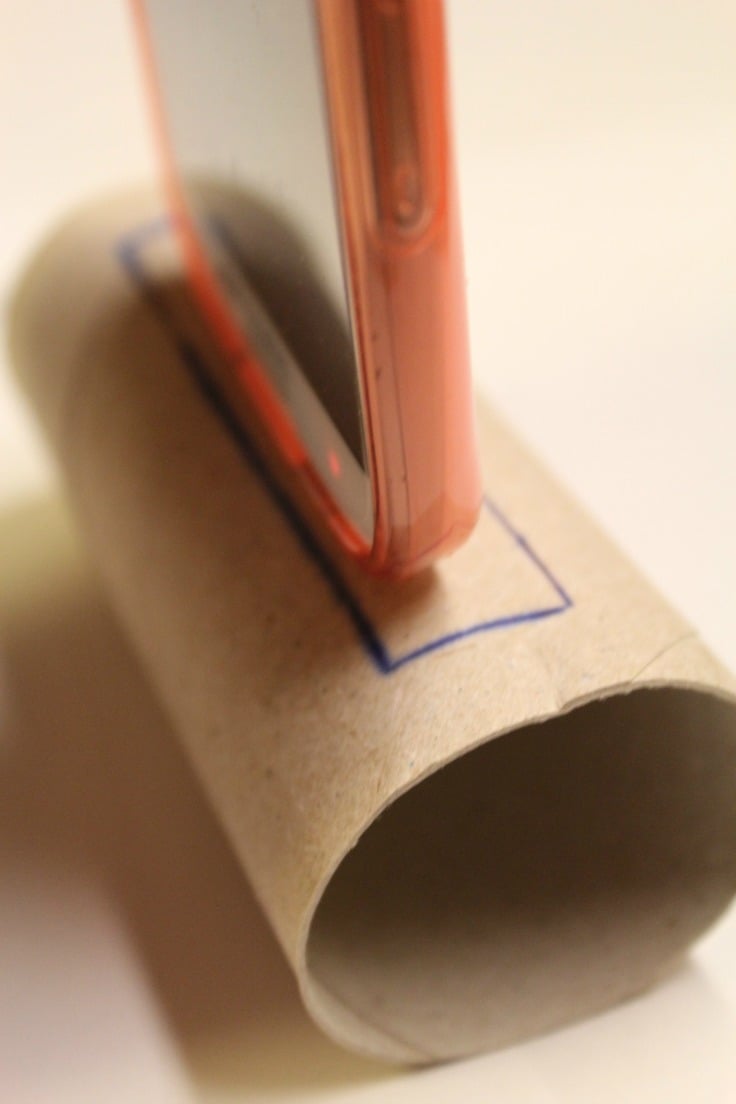 Cut out the toilet paper roll.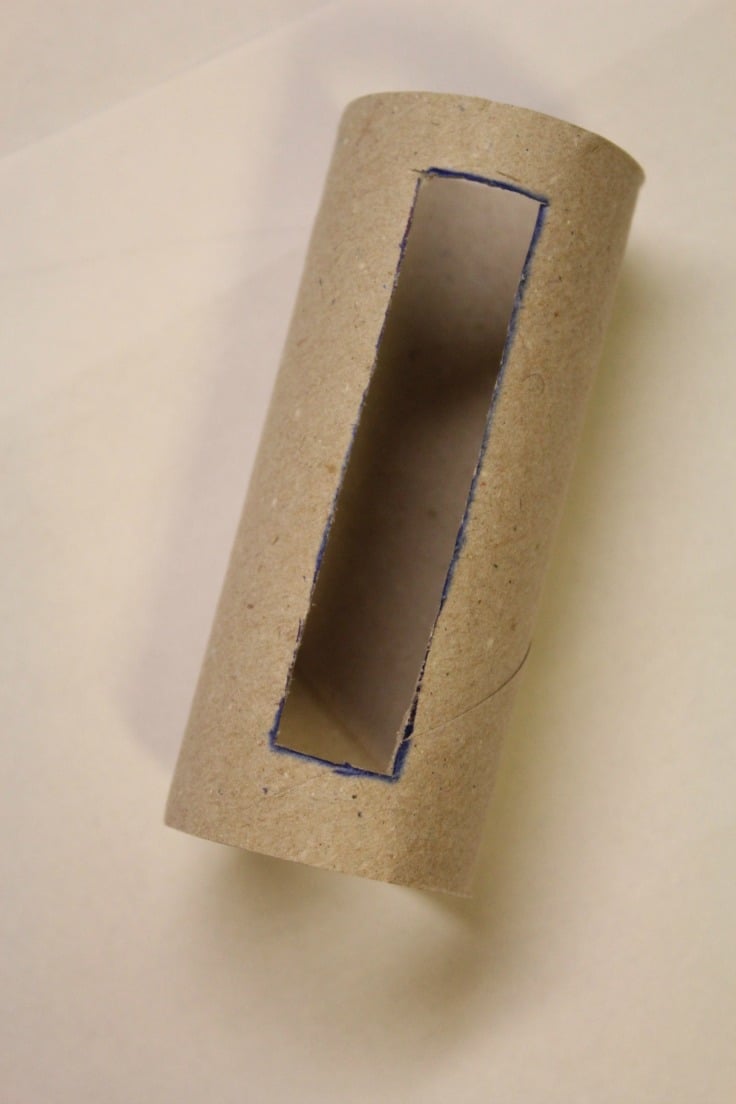 Covering the tp roll
Tape washi tape all around the roll. You'll notice it will make a small hollow which is good as it will help you with the next step.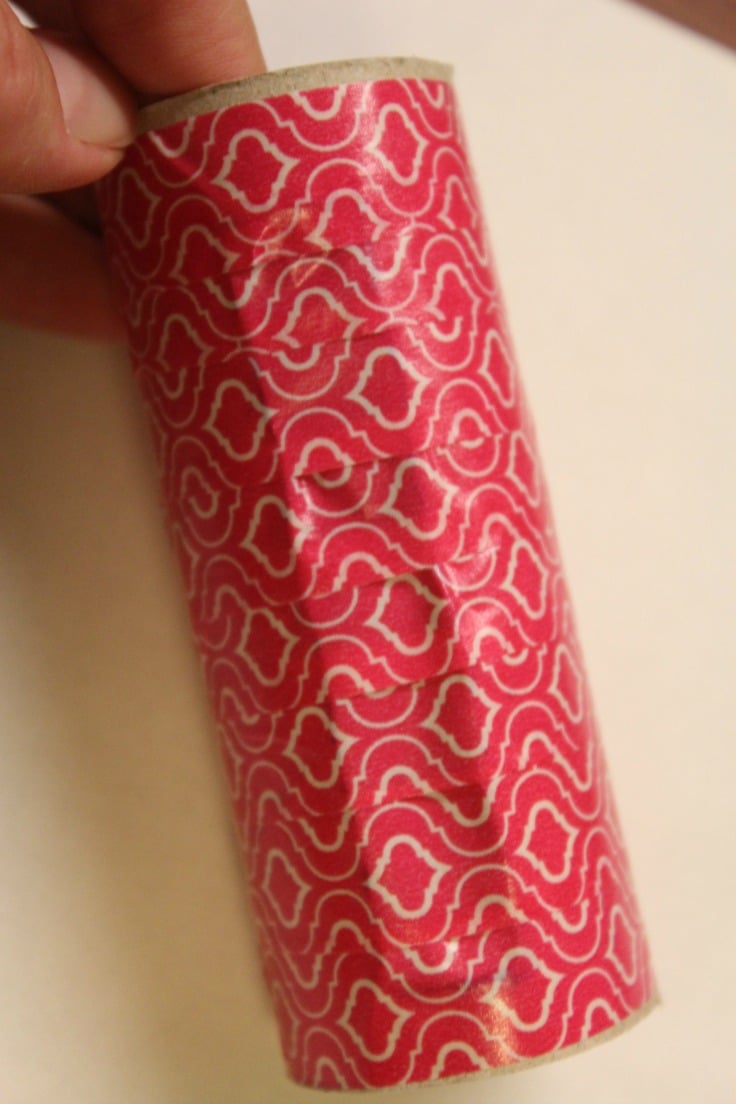 Mark a dot about 1″ away from the middle of the edge of the hole. Do the same on the other side too.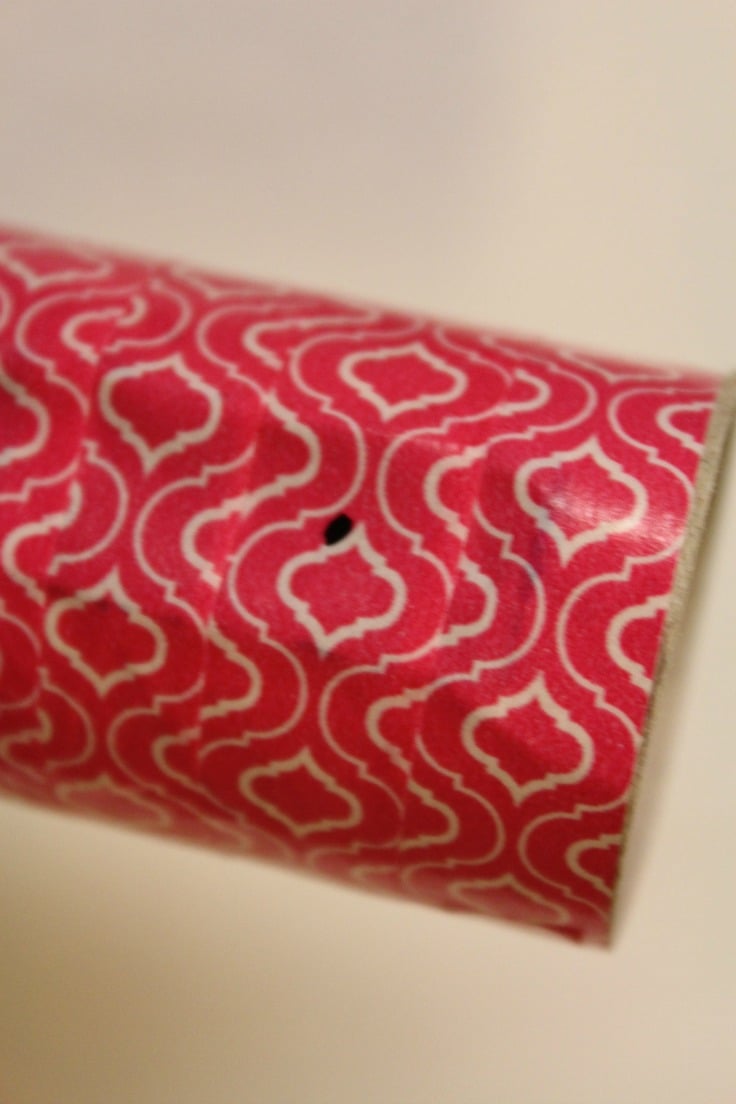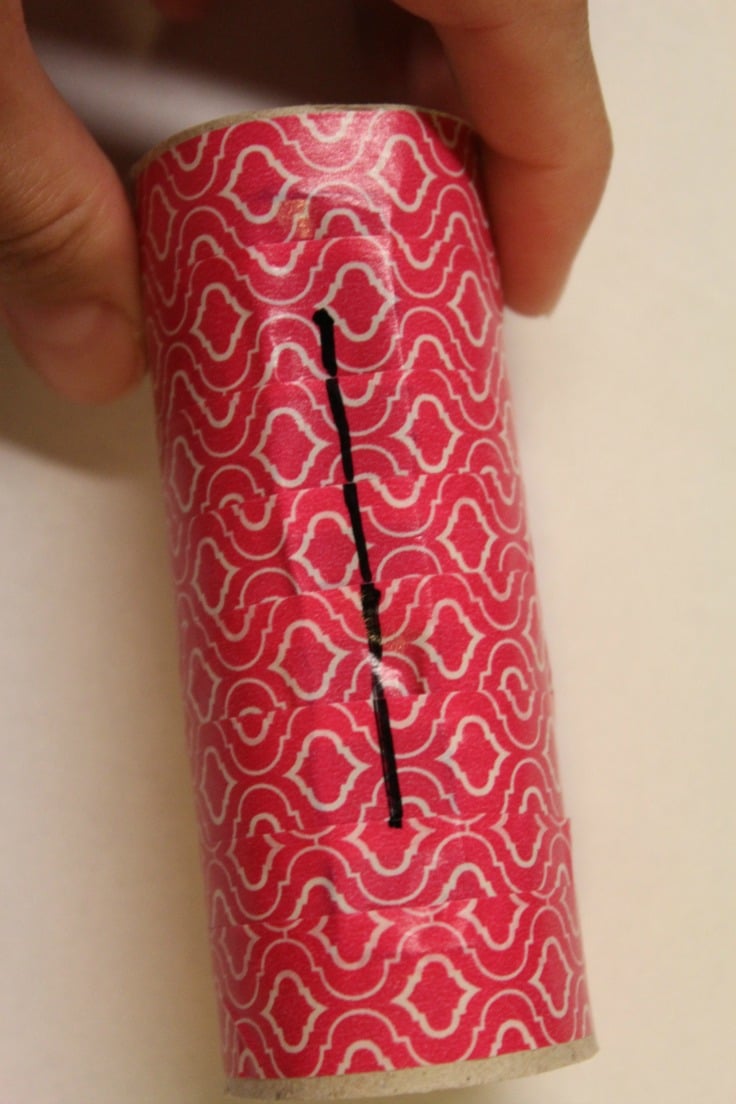 Connect each dot with the corners of the hole so you'll form a V.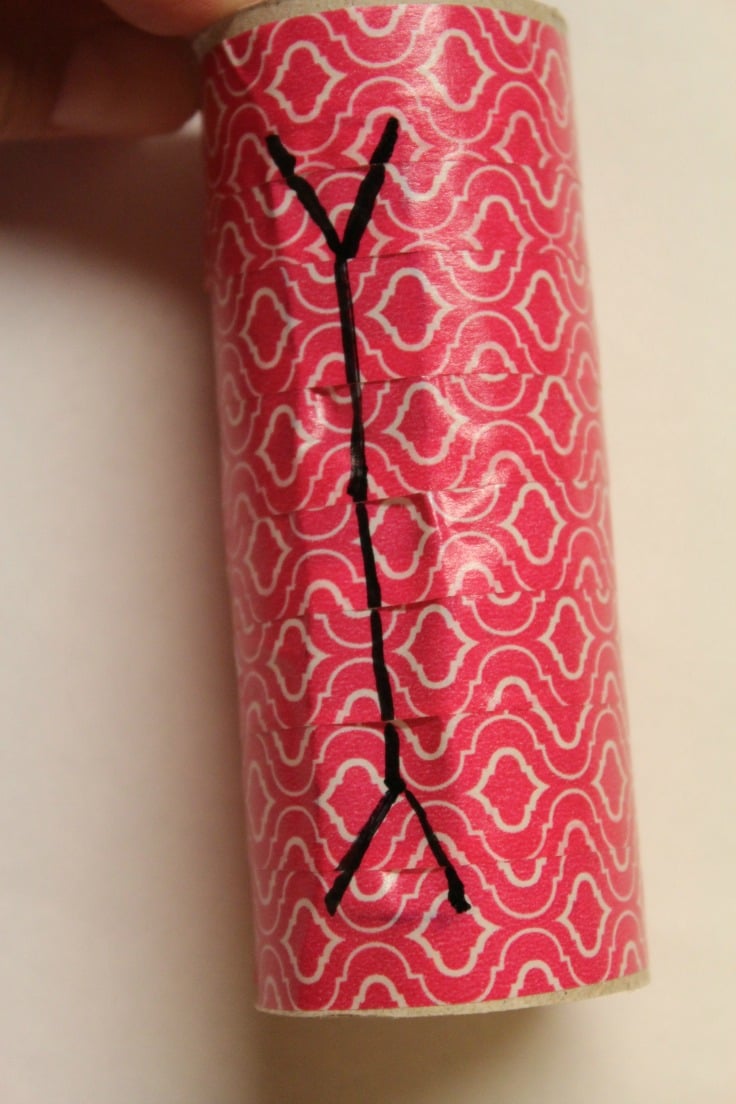 Using a cutting tool or sharp, small scissors, cut along the line and one side of each V.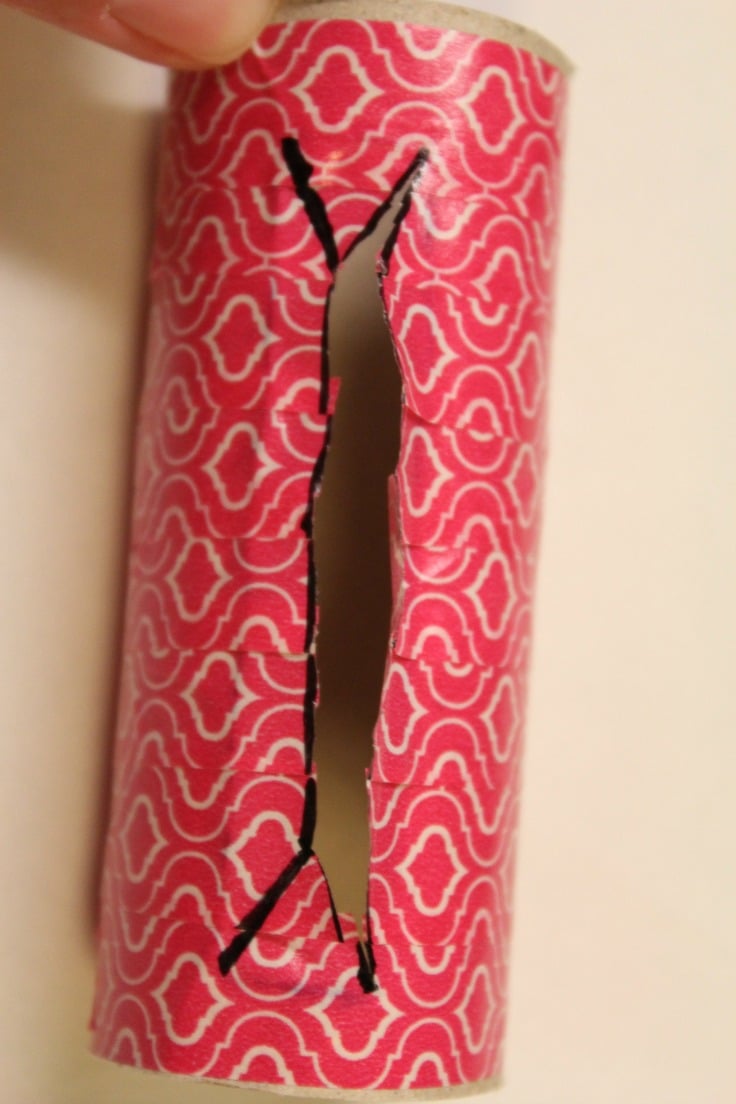 Press the disconnected washi tape strip towards the inside and tape it to the toilet paper roll, on the inside.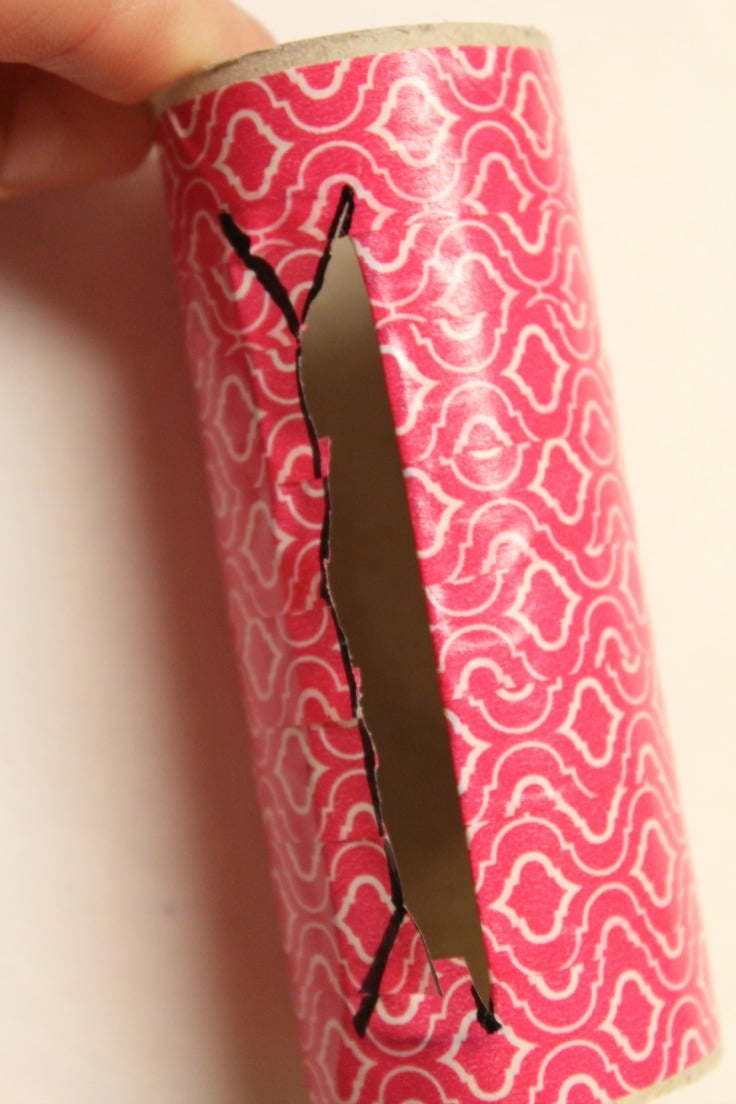 Follow the above 2 steps for the other side of the V's.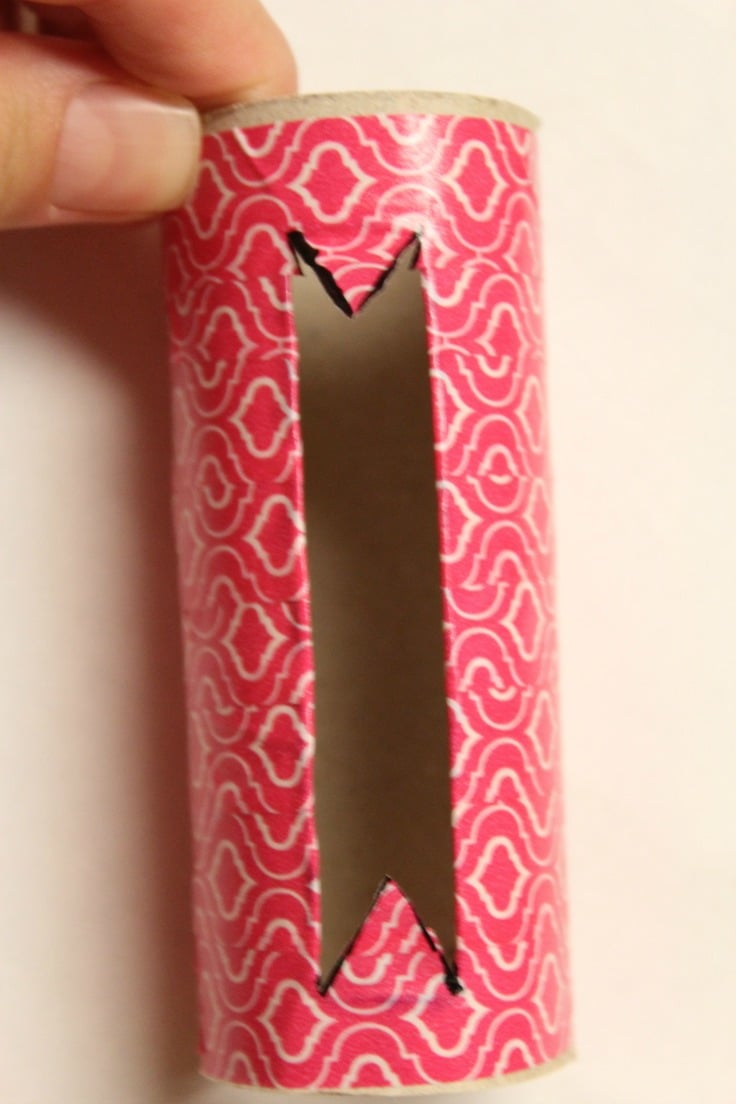 Now press each V towards the inside and tape them to the toilet paper roll.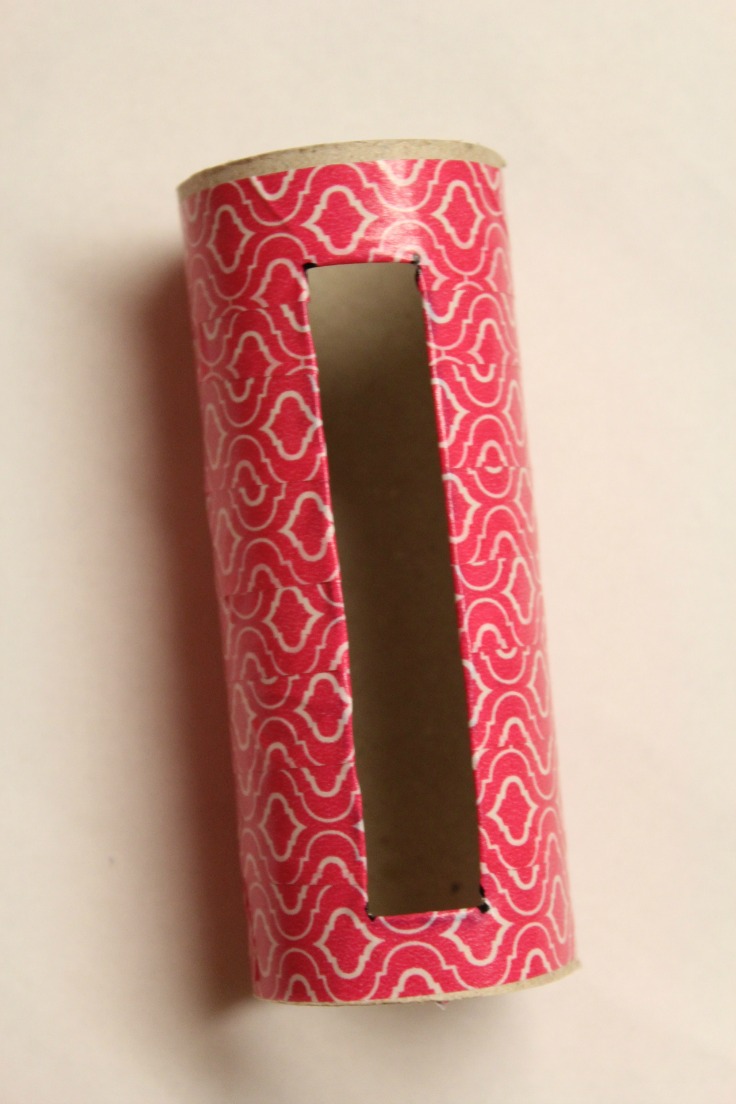 Finishing touches
Finish off the edges of the toilet paper roll by taping some more washi tape around each edge, so that it tapes around the toilet paper roll half way only.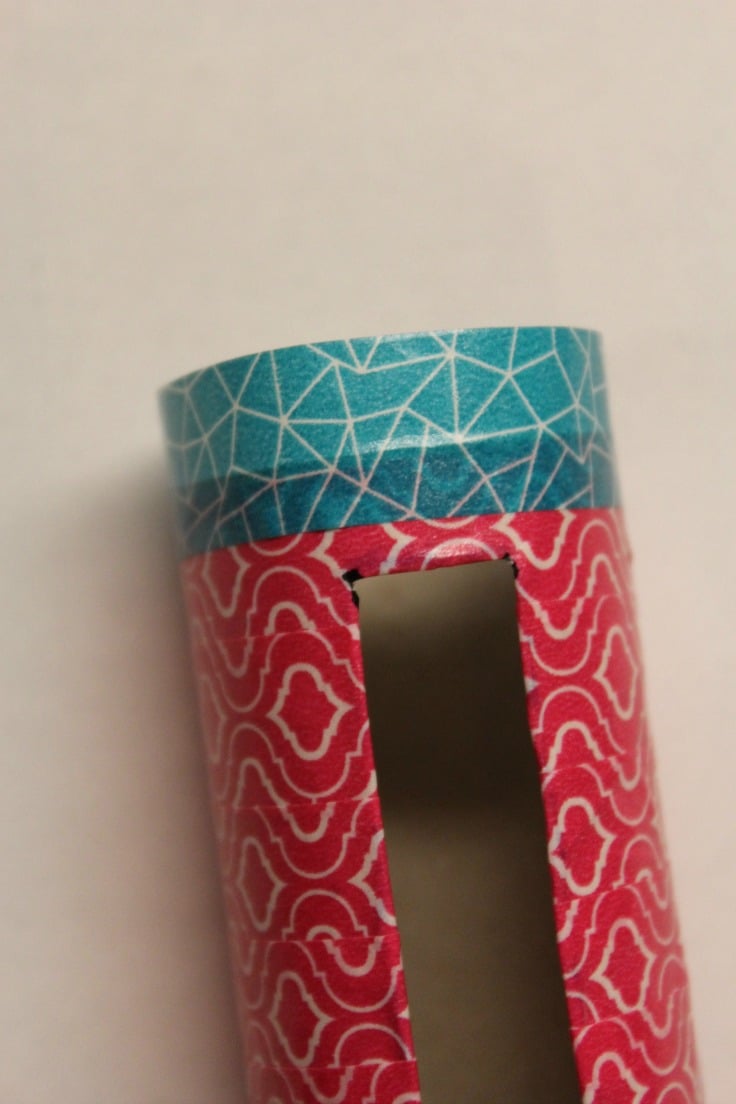 Clip all around the other half then push it towards the inside and tape to the toilet paper roll.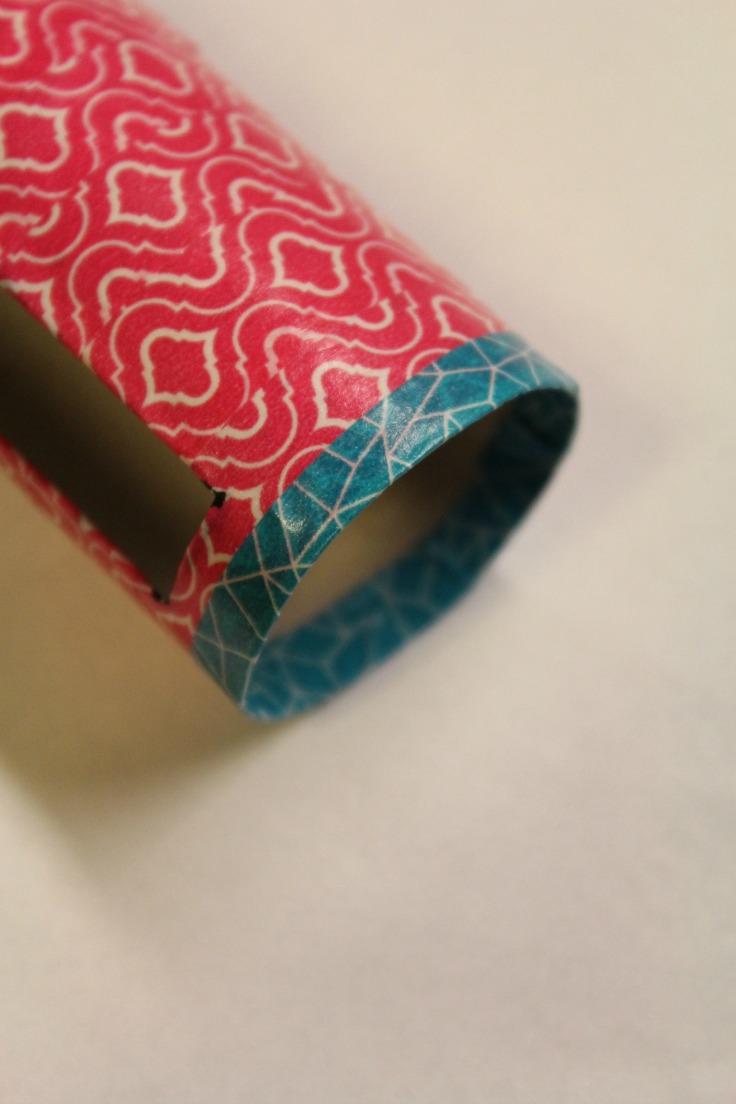 Now pin a couple of pushing pins on both sides of the roll, at both ends (just like some little feet). Make sure the distance between the pins at one end and the ones at the other end is wider than your phone; this way the phone won't get scratched.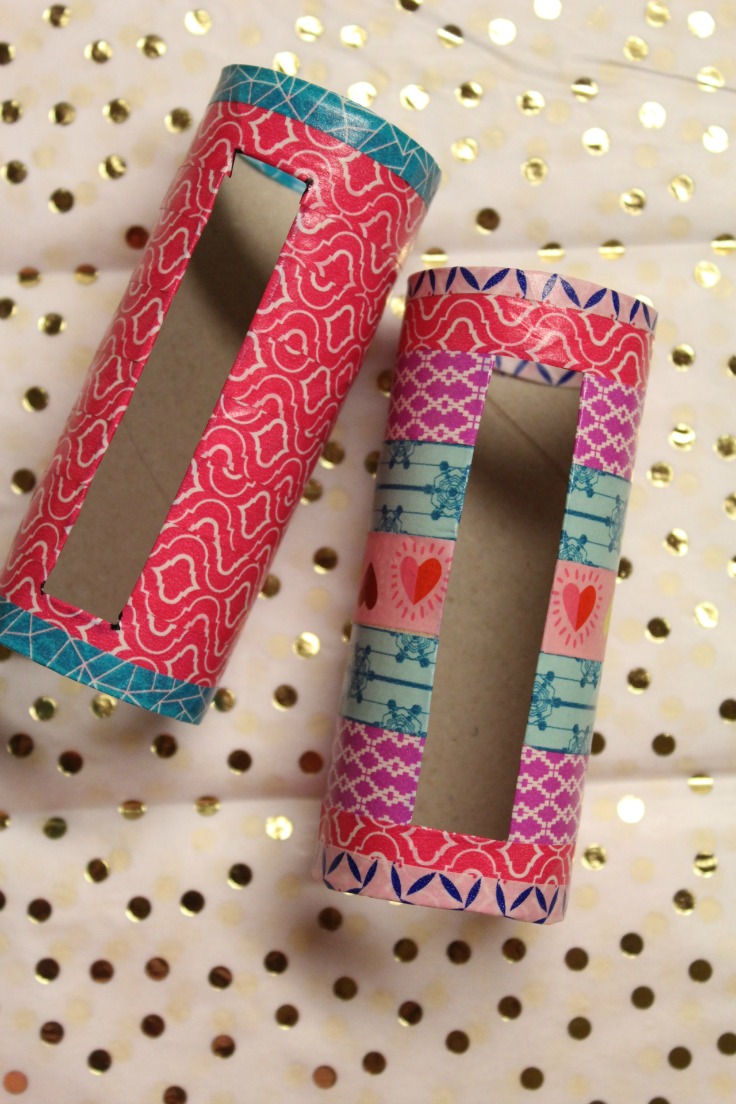 I used one type of washi tape on the sample stand for photo purposes only. The steps are clearer and easier to see this way. But I really like mixing up the washi tape rolls! So I made another homemade phone holder with a few different washi tape patterns.
Making this DIY phone stand is not as easy as if you would use wider washi tape. But it makes this DIY phone holder much more fun and interesting. At least that's how I see it.
If you liked this tutorial I'd love to know it so please leave a comment below and don't for get to rate it! Thanks!
Pin to save for later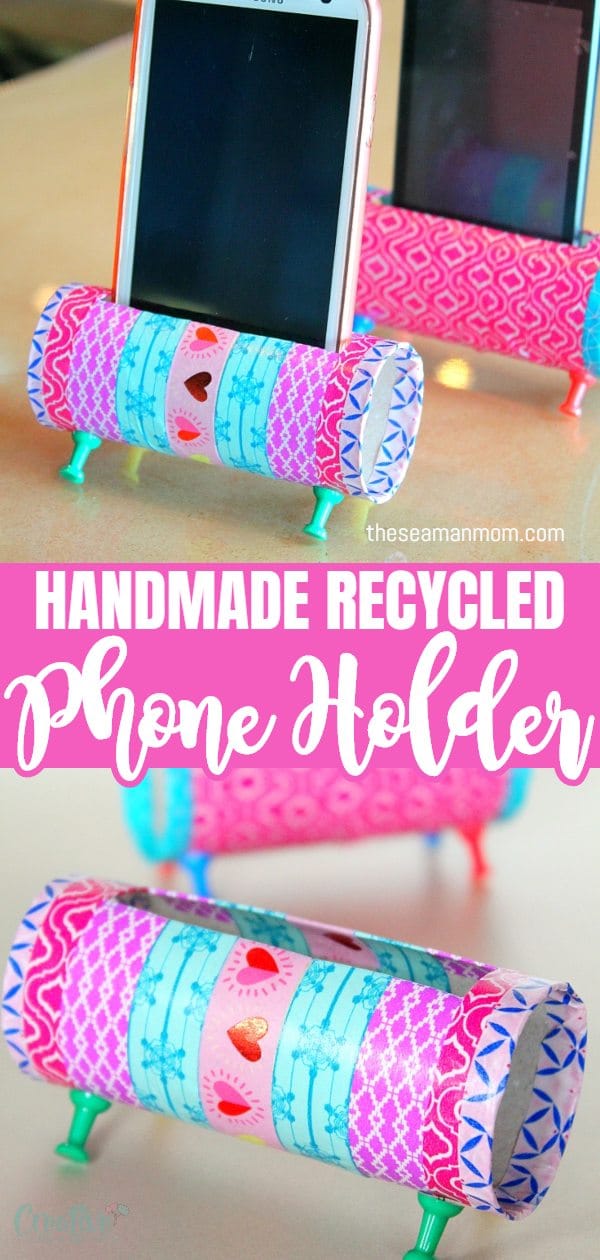 More recycled crafts you might like: