Re-purposing is all about creativity! Check out this easy peasy DIY Phone Holder! A fun and easy way to reuse and recycle those toilet paper rolls, this DIY Phone Stand is both cute and practical!
Phone charger holder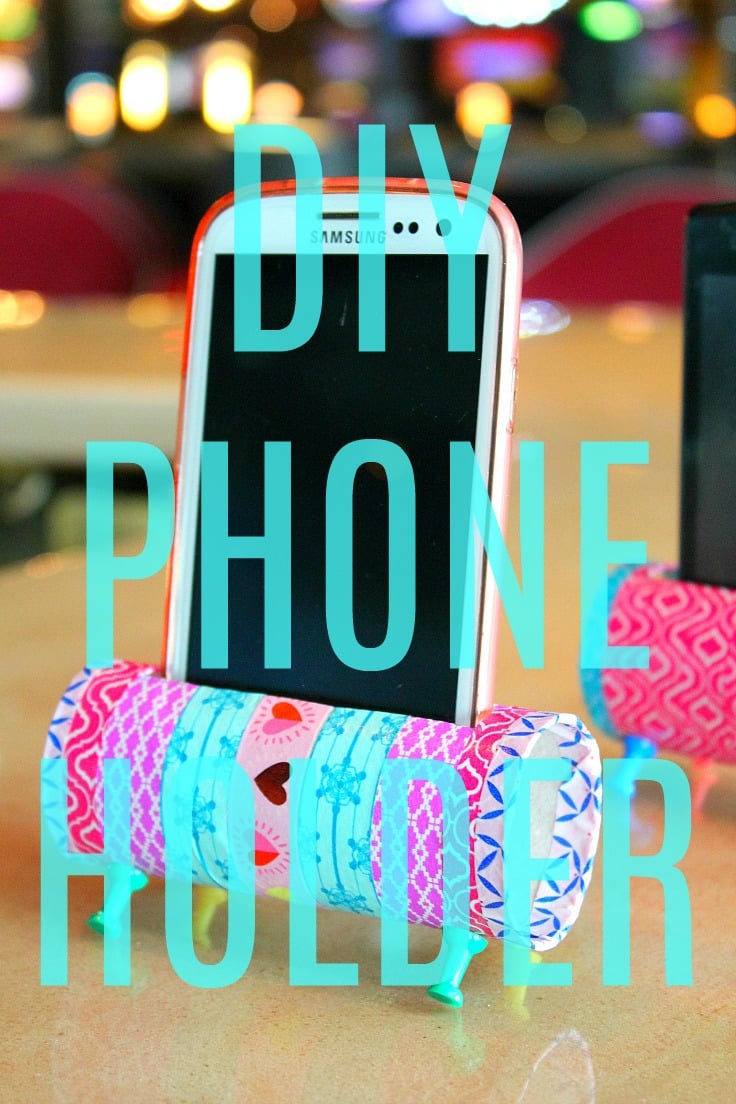 Although you can always buy a phone holder at a reasonable price, wouldn't it be nice to be able to create and customize a DIY phone holder by yourself? If you are looking to replace your old phone stand or simply need a new project to recycle some toilet paper rolls, this easy DIY phone stand is sure to inspire you!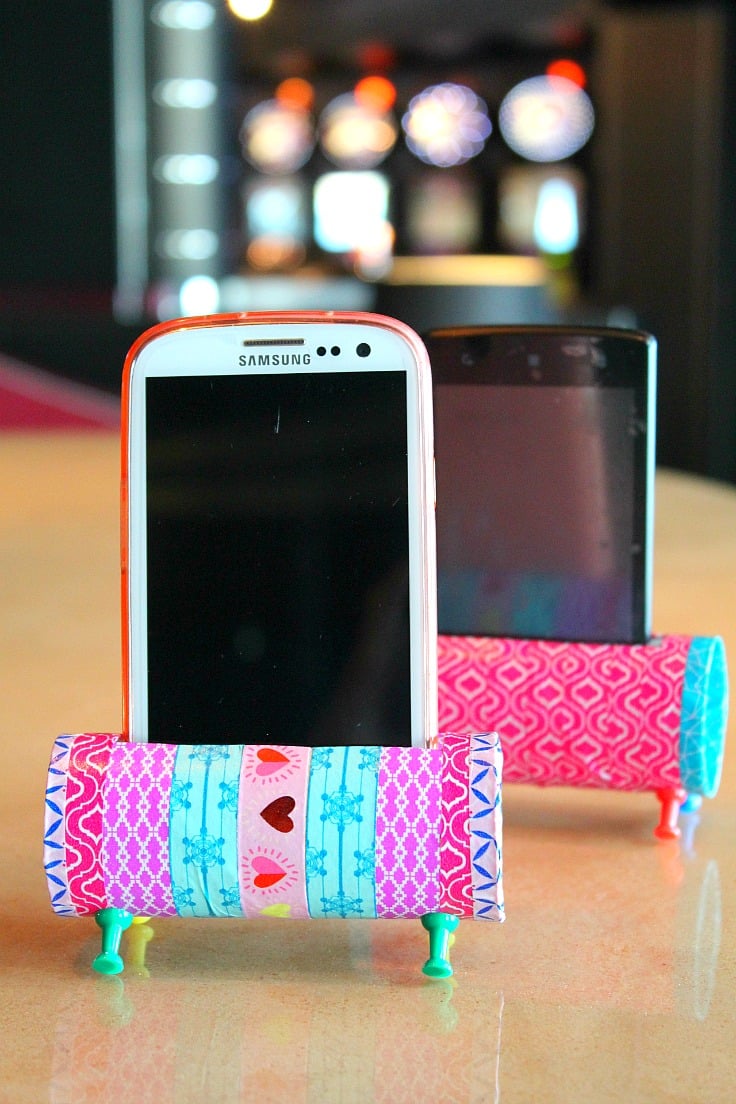 This DIY phone holder has been named one of The 100 Best Crafts of 2018 by FaveCrafts and shared hundreds of thousands of times on Pinterest! And for all the good reasons! Read along and you'll find out why this cute DIY cell phone stand is so awesome and people absolutely love it!!
MY DIY phone holder is perfectly customizable and super useful! I used washi tape to decorate the exterior but tissue paper or fabric will work just as great. Add your own touch to your own DIY mobile stand by using your favorite decorations! I think this recycled phone stand is a very cool, stylish and unique idea and it adds a fun and colorful element to your home decor!
Other tp rolls projects you might like:
Or maybe you need a gift idea? Then make this DIY phone holder as a special homemade gift for the avid cell phone user in your life (and who isn't?). This DIY phone stand is super easy and quick to make and it only requires a few materials you most likely have on hand already, especially if you're an avid crafter. You'll get to make a gift that says you care and your friends will be impressed!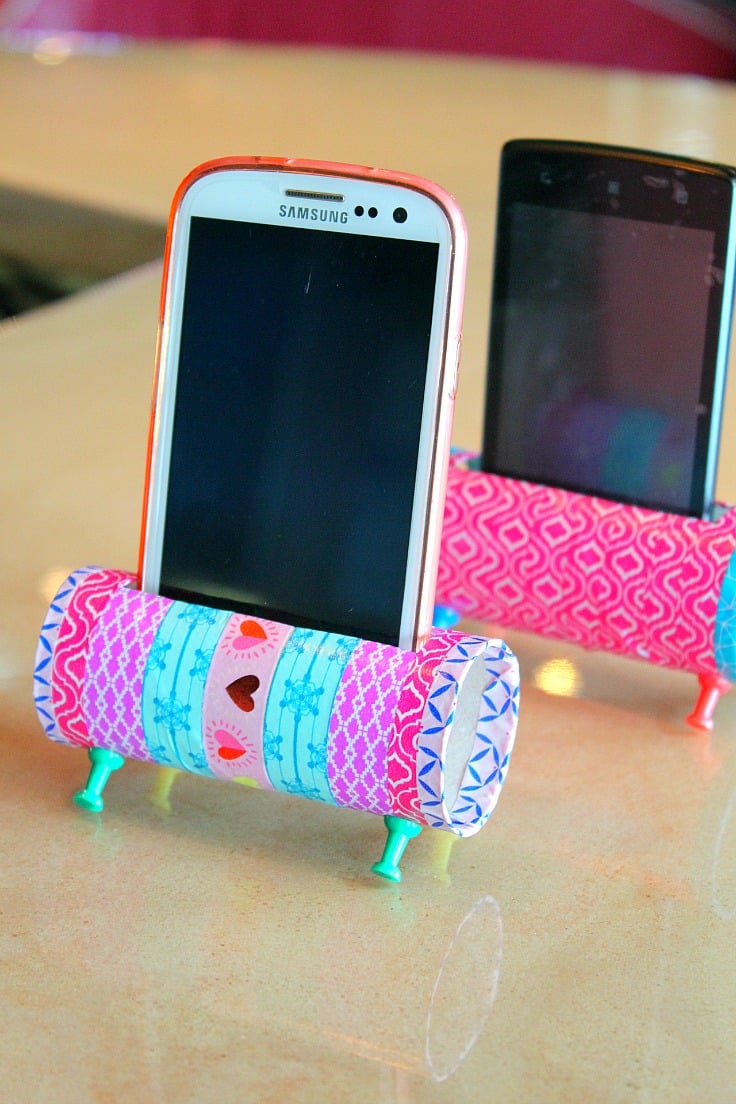 I've made these for my husband and I because when we're cruising together, the cabin can get very, very small. Each of us, Ellie included, owns 2-3 gadgets so the place looks cluttered and untidy. I thought I should make something pretty and useful for us. And you can tell these little babies really needed a safer place, just by looking at those scratches. Thanks God, it's just the screen protector!
Wanna know how to make a DIY phone holder out of toilet paper rolls? Read along!