Eclair is a classic dessert, perfect for any celebration.This eclair recipe with chocolate pudding, peanuts and chocolate icing is delicious.
Eclair Recipe with peanut cream filling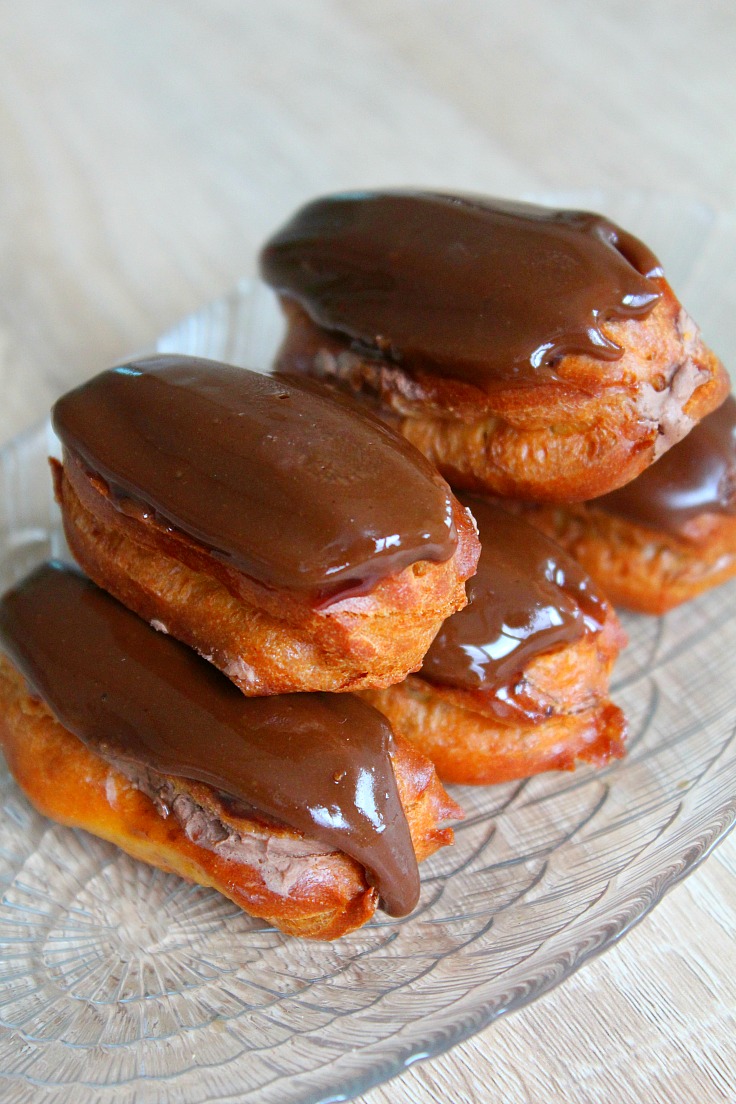 For ages I was scared to try my hand at an eclair recipe! For some reason I thought piping those oblong shapes out of a pastry bag was an insane task I would never be able to accomplish. Turns out making this classic French pastry recipe at home is easier than one think.
The recipe is basically the same as for the Choux a la creme (aka creme puffs) which I'm pretty good at but I had no idea the only difference is in the shape. Once I found that out, my fears were gone and I managed to make a little batch of delicious, airy and light pastries that taste so decadent you would think this is a super fancy dessert!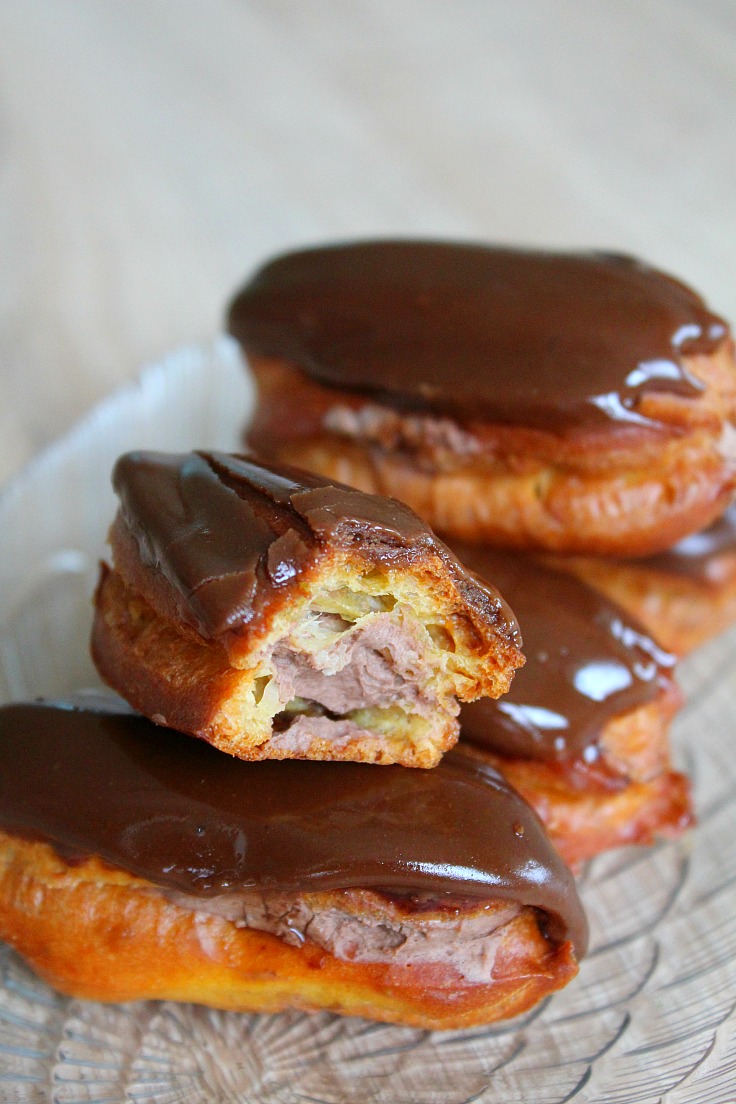 The most common recipe is made with a vanilla filling but I decided to kick it up a notch and make a peanut cream filling instead by cheating a little (wink). I used Dr Oetker chocolate pudding and added finely grounded peanuts. Not a huge difference in texture and shape but it does taste so much better in my opinion. If you're a peanut lover you would want to opt for this cream too!
As this was my first try at this eclair recipe I decided to start small and make mini eclairs. I also thought they'll be easier to serve as bite size. But if you feel more adventurous and confident in your baking skills, by all means, make them as large as you like lol And don't freak out if you mess out the dipping, they'll be tasting just as delicious no matter what! I like to serve my eclairs with a scoop of vanilla ice cream.