How to care for raspberry bushes
Article may contain Amazon & affiliate links. As an Amazon Associate I earn from qualifying purchases at no additional cost to you.
Left alone, raspberry bushes are their own enemy. Here are some tips on caring for raspberry bushes for a very successful raspberry harvest.
How to care for raspberry bushes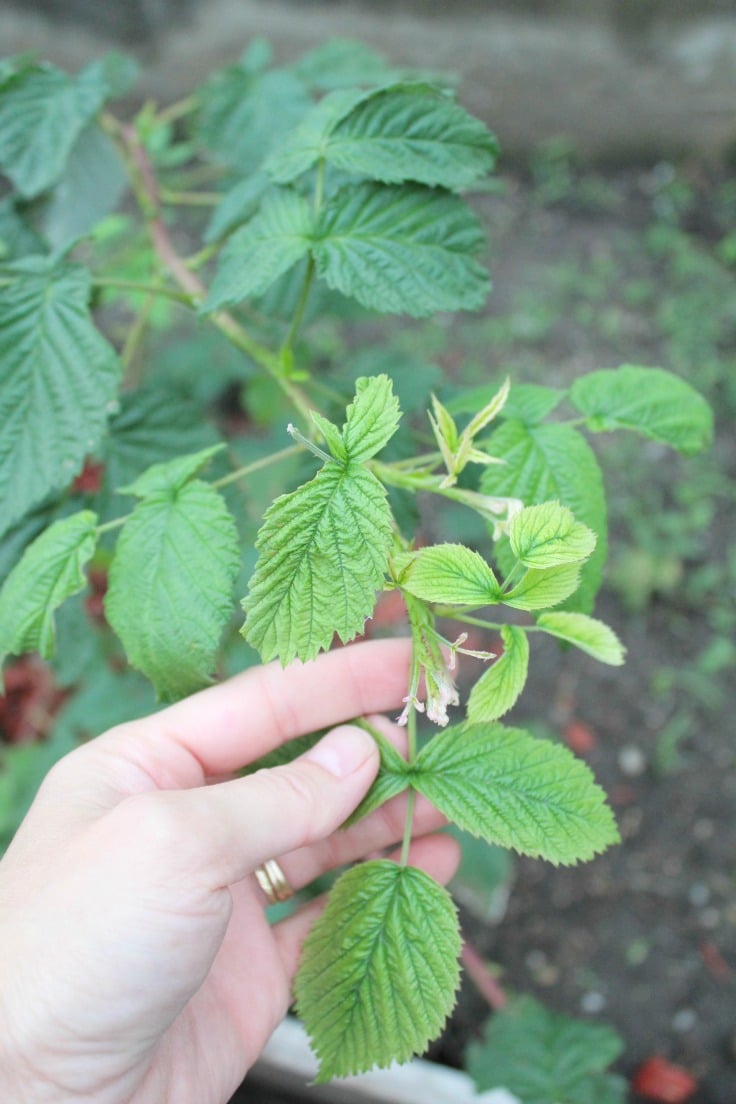 Last year I've purchased and planted a summer bearer raspberry bush (which means it only bears fruit once per season, in summer), without even knowing what type this was or having the slightest idea about growing and caring for raspberry bushes. These guidelines on caring for raspberry bushes are the result of my own struggles of learning how to care for raspberry plants that produce fruit in summer only (summer bearer). It's been a pretty fun ride and I now love how my raspberry bushes look like.
My daughter loves raspberries (of all berries, these and strawberries are her most favorite). And since I've been told these aren't as difficult to grow in my area, I thought I should give it a try. Because I had no idea about how to care for raspberry plants I expected to have that one bush dead within the first week but instead I got a really nice surprise and got a healthy, rich harvest to enjoy last summer. Turns out caring for raspberry bushes wasn't as scary as I thought and we're expecting the second harvest soon! Needless to say Ellie was thrilled and decided our backyard will be full of raspberries and strawberries. We're working on it, we gotta keep the princess happy!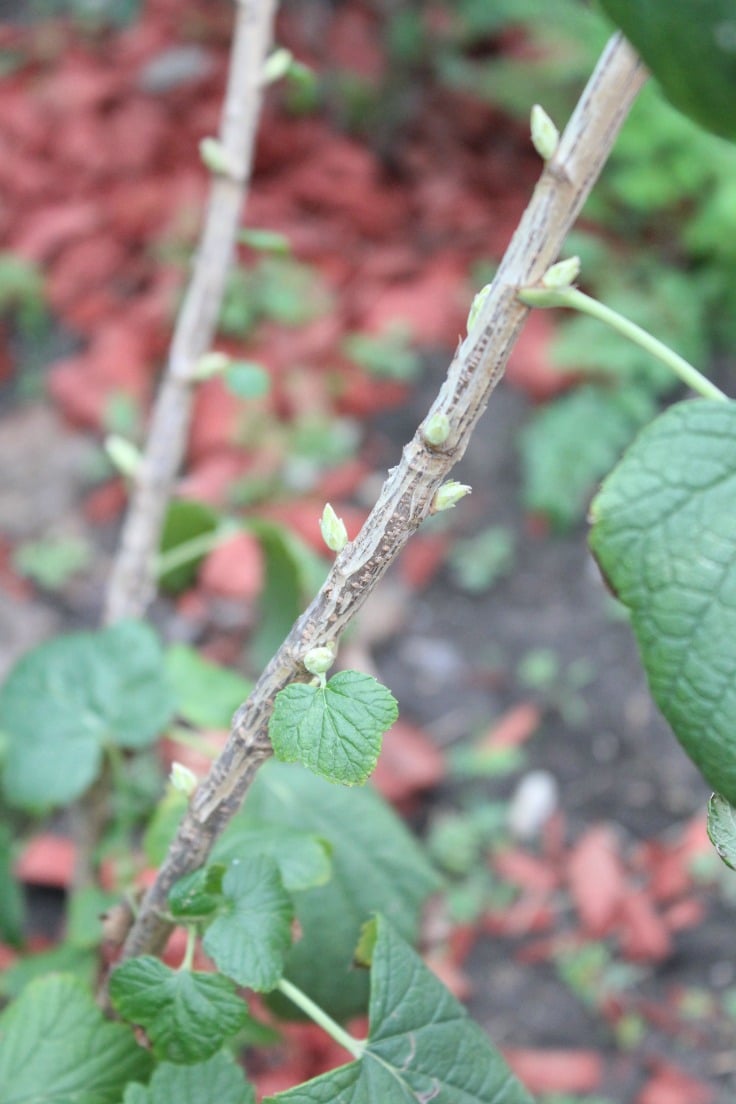 It's such a lovely feeling to be able to have fresh fruit on the table every day, right from your garden. And you get to enjoy it even more since that fruit is the result of your hard work! So if you have a yard and haven't done it yet, I strongly recommend you plant at least one raspberry bush, it's totally worth the effort.
Tips on caring for raspberry bushes
Only plant the bushes in early spring.
Raspberries need full sun for the best berry production.
When planting, make a big whole, roomy enough to allow the roots to spread.
Generously supplement the soil with compost.
Space bushes about 3 ft apart, they'll need room and light to grow.
I recommend you using a support from the planting point, like a fence. I haven't used any at first and I found it hard to install one after the bush got bigger.
Use a thick layer of mulch around the plants, to preserve moisture and better weed control.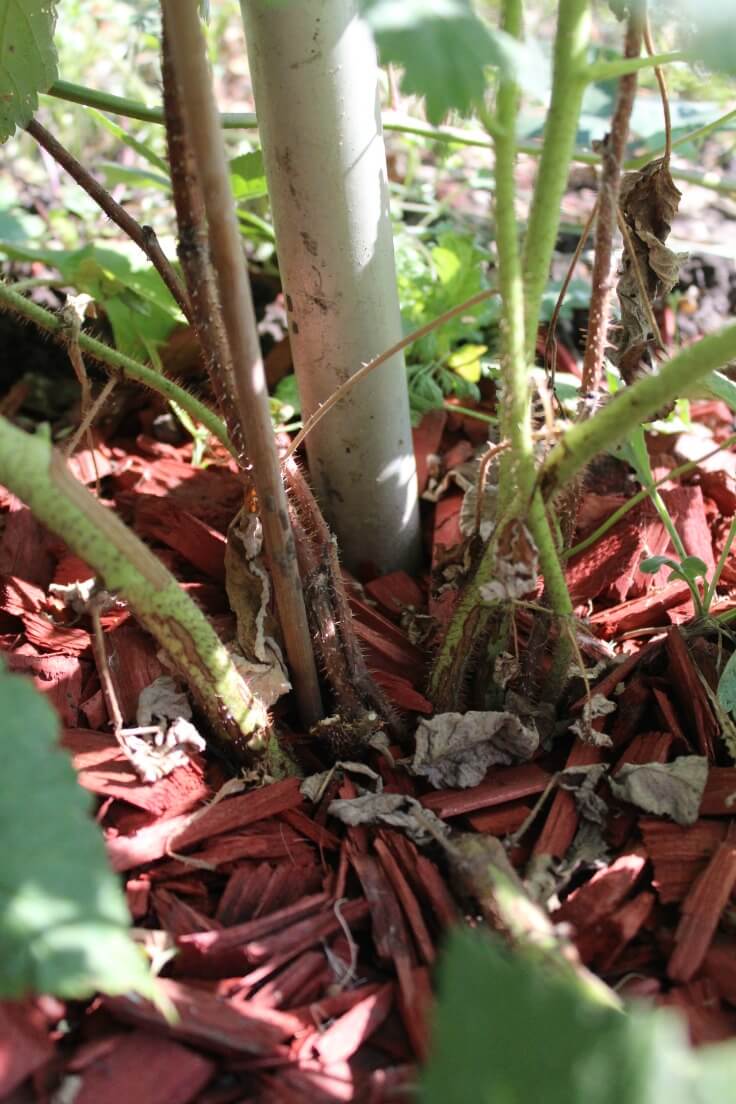 Water once or twice per week.
The roots will send out lots of canes. Only keep a few and prune the rest to get lots of healthy raspberries.
Cut all canes that grow sideways.
In fall, prune the canes, leaving 5-6 of the strongest, thickest canes and removing the rest. You'll have brown and green canes so remove the oldest, brown canes and leave the young ones on.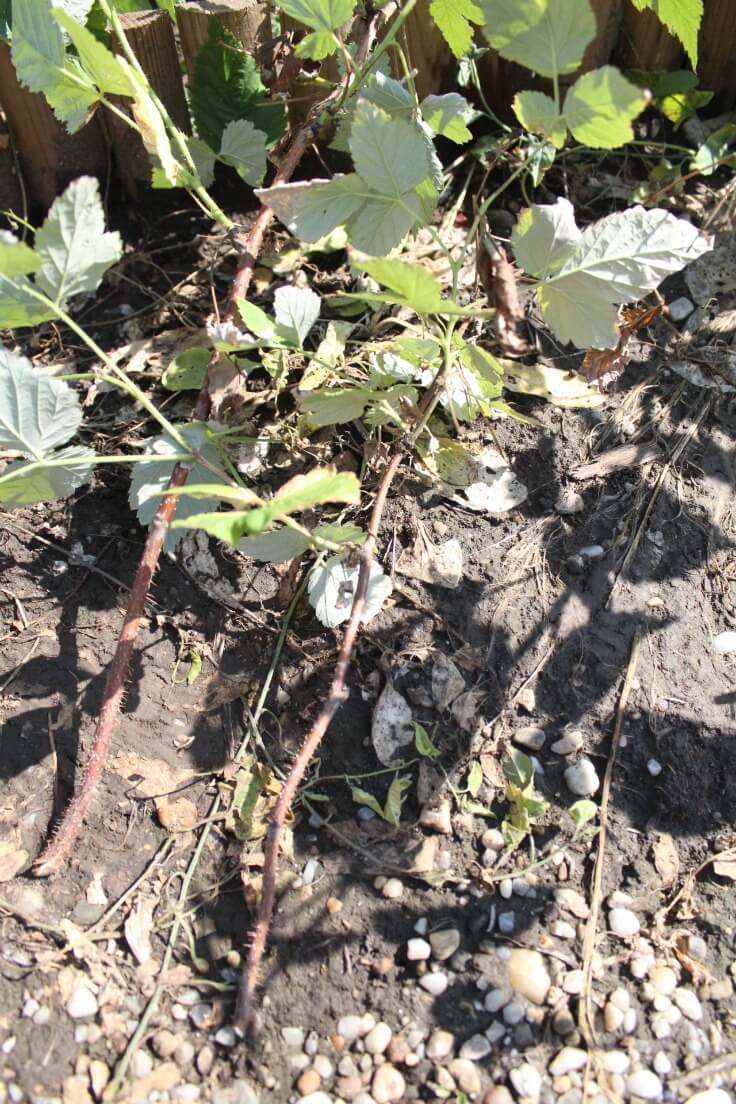 Raspberries will ripen over a period of time of about 2 weeks in early to mid summer. You will need to pick berries every couple of days, when it's sunny and the berries are dry.
After fruiting, the canes should be cut back to the ground and the new second year canes will begin to develop around the crown of the plant. Remove all but the strongest 8-10 canes and attach the remaining canes to the top of the supporting fence.
The raspberry bushes can propagate on themselves or they can be helped. By late August new canes will begin to arch down in an effort to self-propagate. When the tip of the cane touches the soil, it will often take root. If you prefer to speed up the process, bury the tips of arching canes about 3″ deep. You can transplant the new plants as soon as new growth begins.
With the right care, a healthy raspberry bush will produce good berry crops for 10 years or more before it will need replacement.
Hope you enjoyed these guidelines on caring for raspberry bushes and decide to grow your own too!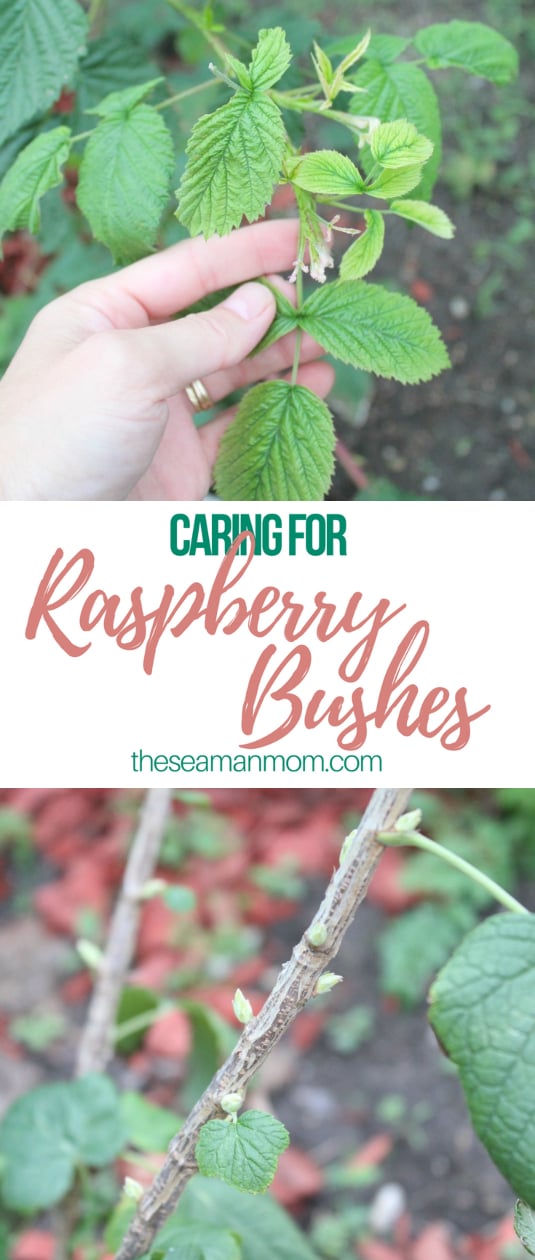 How to harvest fresh basil