Forget about the mystique surrounding canning! Here are some simple and easy instructions on how to prepare jars for canning.
How To Prepare Jars For Canning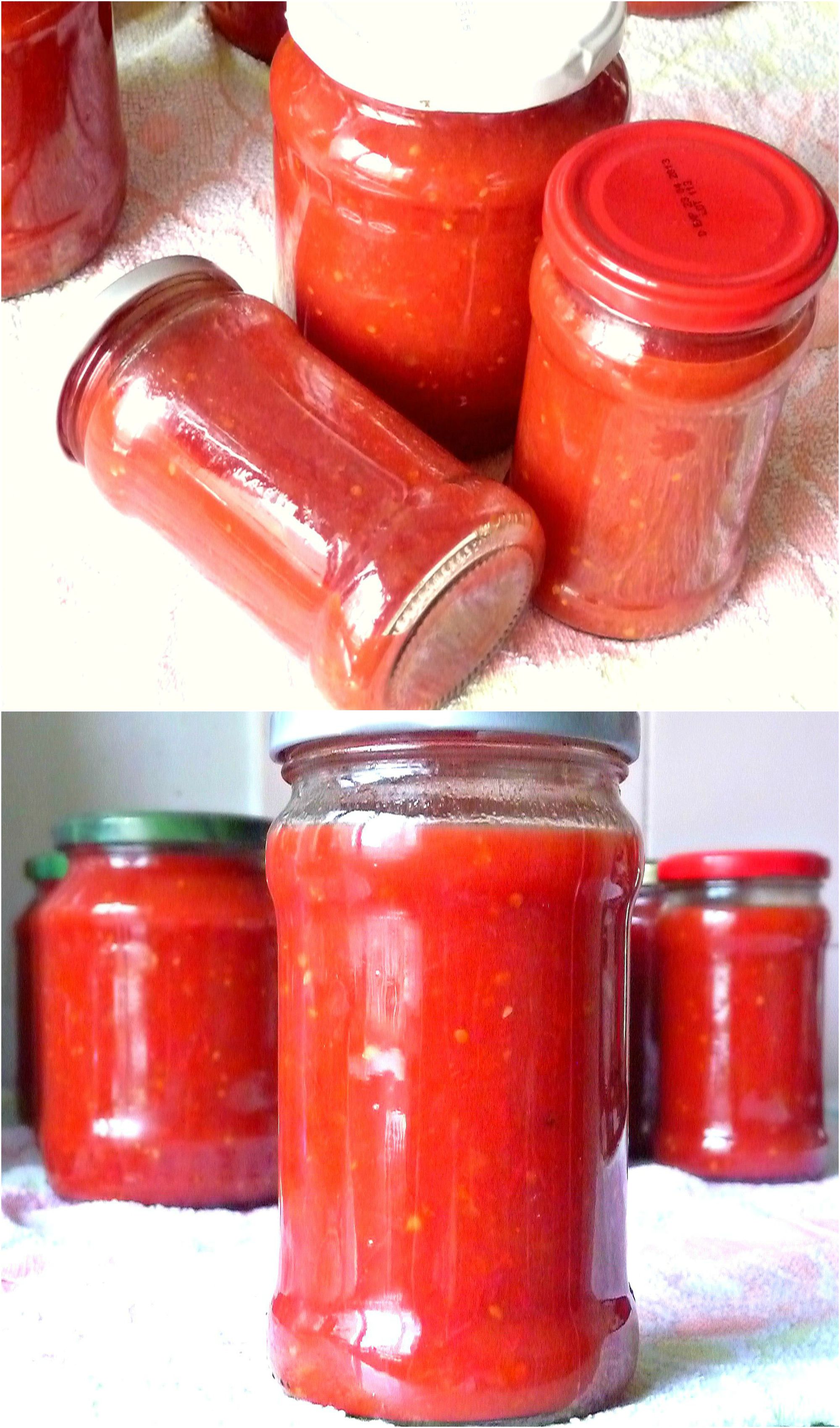 Canning season is getting closer and if you are a newbie you might find that scary. I've always been impressed with how amazing my mom was at all this stuff! Preparing jars and bottle for canning, picking the perfect fruit and vegetables, meticulously cleaning those for hours and hours and then putting more hours into the actual canning. I could see why the whole process would make a chicken like myself promise she'll never ever do this stuff, no matter what! Turns out I was wrong, canning is fun and it could easily turn into a passion. I'll show you how to prepare jars for canning in just a few easy steps.
One of the most important steps to ensure the canned vegetables and fruit are perfectly preserved is learning how to prepare jars for canning. Why the need for sterilization? Because our hard work might be affected by germs, bacteria, molds, fungi etc that can't be removed simply by washing the jars and bottles.
If you thought new jars are safe, you are wrong! New canning jars out of the box are not sterile. Being in a box or covered in plastic wrap doesn't equal a sterile environment. It's better to choose jars that are not broken, cracked or chipped and have a lid that closes perfectly. If air enters the jar it will most certainly damage the canned content.
Jars and bottles can be boiled before or after being filled with vegetable stews, jam, pickles, syrups etc. Or if you're feeling extra cautious, you can do it before AND after. In both cases, they should previously be washed thoroughly with warm water and dish washing detergent and rinsed in several waters.
I personally prefer doing both for two reasons: If I boil the jars before, I make sure the jars are sterilized and safe from any germs and other disgusting stuff, before I fill them with food that I'm going to eat. Second, boiling them again after filling will help the lids seal better, ensuring no air will enter and spoil my hard work.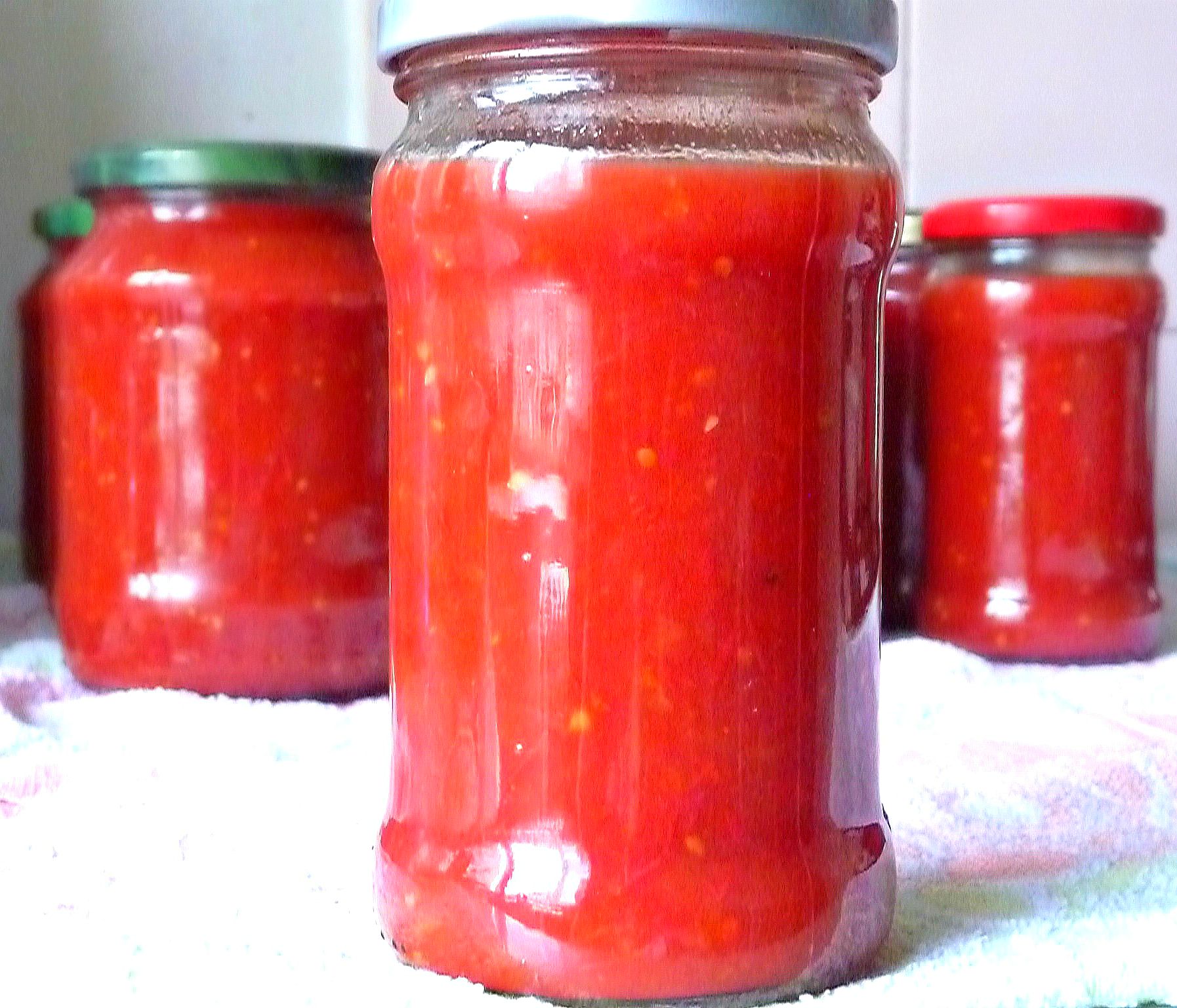 How to prepare jars for canning
Before sterilizing jars and bottles, pick a large heat resistant pot or deep tray (if you have a canner pot, that's awesome!) and lay a clean towel on the bottom. Place the jars in and cover them with water. Insert the pot in the oven at 160-180 C = 320-360 F and let them boil for 10 minutes (no need to pre heat the oven). You can do the same process on the stove, but in this case use a lid to cover the pot. Then place the jars on a clean towel upside down and leave to drain and dry. They are ready when they are completely dry. Use immediately! If you're not quite ready to proceed with your canning, you can keep the jars in the hot water for up to 45 minutes but if you wait longer, you'll need to sterilize them again.
To sterilize the jars and bottles after they have been filled, they must be hermetically sealed. Fill jars until full. The less air in the jar, less likely to ferment. Place them in a pot with high edges, on the bottom of which you placed a towel. Add water as much as the pot can hold then place it in the oven at 160-180 C – 320-360 F and leave to boil for 10 minutes. Do not boil the lids as this will damage their adhesive rings. Keep an eye on the jars and add water if needed.
There's another method that doesn't require boiling. Seal jars right after filling and turn them upside down. If you know it's quite warm in your pantry, I recommend adding half aspirin in each jar before sealing. Plays as preservative. Sit filled jars in the oven and turn it on to the lowest, for 15 minutes. Turn off oven and leave jars in the oven over night to cool slowly.