How to preserve basil during winter
Article may contain Amazon & affiliate links. As an Amazon Associate I earn from qualifying purchases at no additional cost to you.
Learn how to store basil in winter season. Nothing compares to some fresh basil, sprinkled over freshly cooked food; its minty spicy aroma is perfect to flavor daily dishes.
How to store basil in winter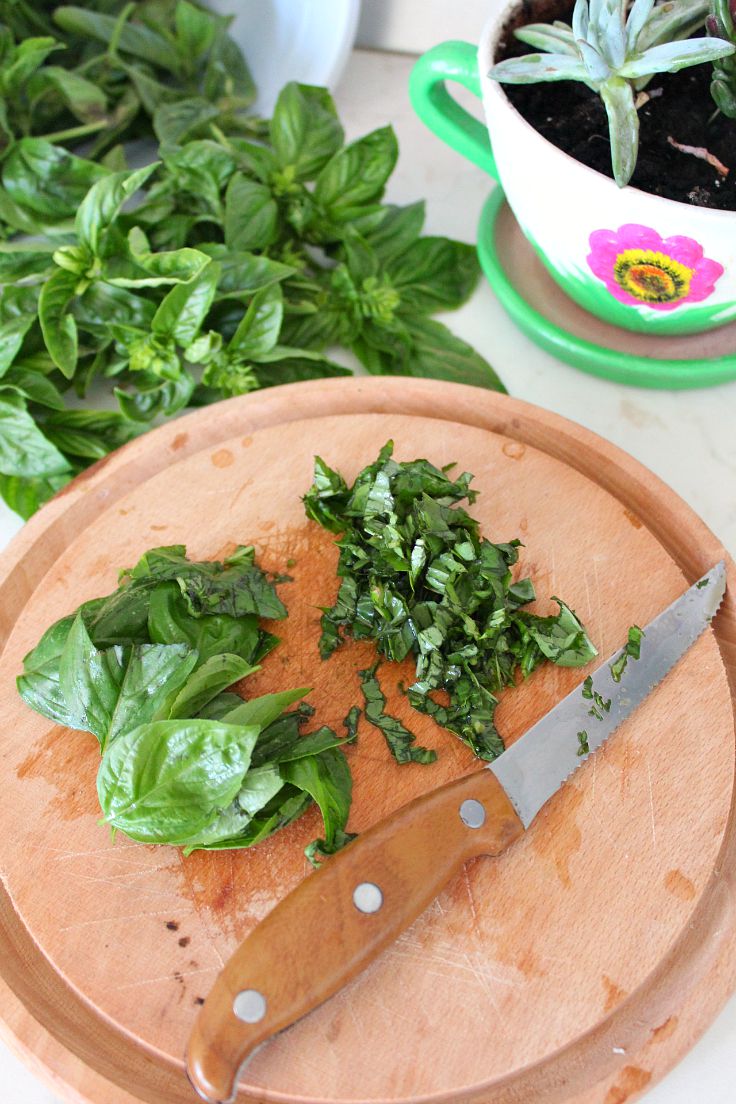 Usually, basil is used fresh and it's added at the end of cooking, because the boiling or frying makes basil lose its flavor. But very often the dry version is also used, although dry basil is not as tasty and strong in flavor.
If you have an exuberant batch of basil as I did this year, you're probably wondering how are you going to utilize all that fresh basil while it's at its peak and at the final harvest. I miss the fresh aroma and tender flavor of fresh picked basil during the winter and since there is a large variety of ways to preserve basil, I just went ahead and stored some of my fresh basil via 2 of those methods.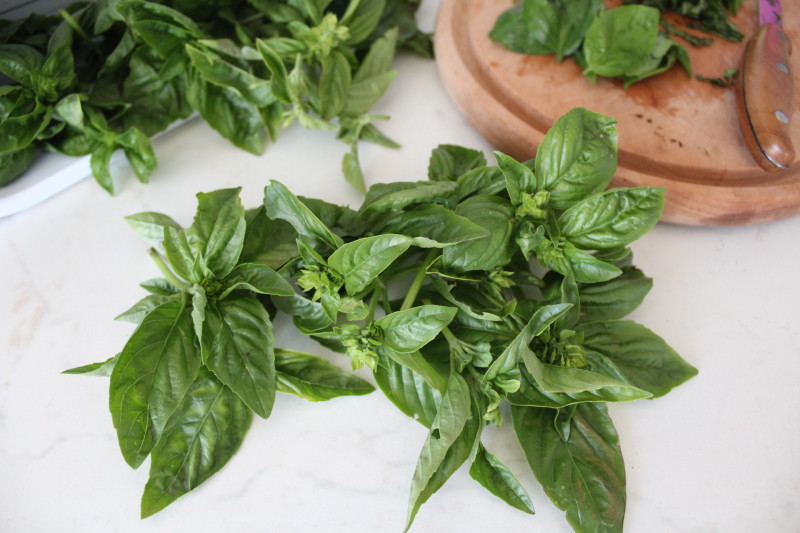 My most favorite is freezing the leaves as this method allows you to keep the brilliant green color which complements any food so beautifully and makes a dish more appealing. You can freeze entire leaves in small batches in small plastic bags or chop them and store in the freezer, also in small batches. I find that if you store the leaves a bit loose it's easier to cut as much as you need for a dish, even from a big frozen batch.
To preserve basil fresh:
Cut about three-quarters of the length of the basil stems and keep only the leaves with a strong green color, removing the yellow-ish or dried ones
Wash the stems well.
Remove leaves from the stems.
Place whole leaves or chopped ones in small plastic bags.
Store in a freezer.
When using in dishes at winter, use a sharp knife to cut small portions from a frozen batch.
To dry the fresh basil follow these simple steps: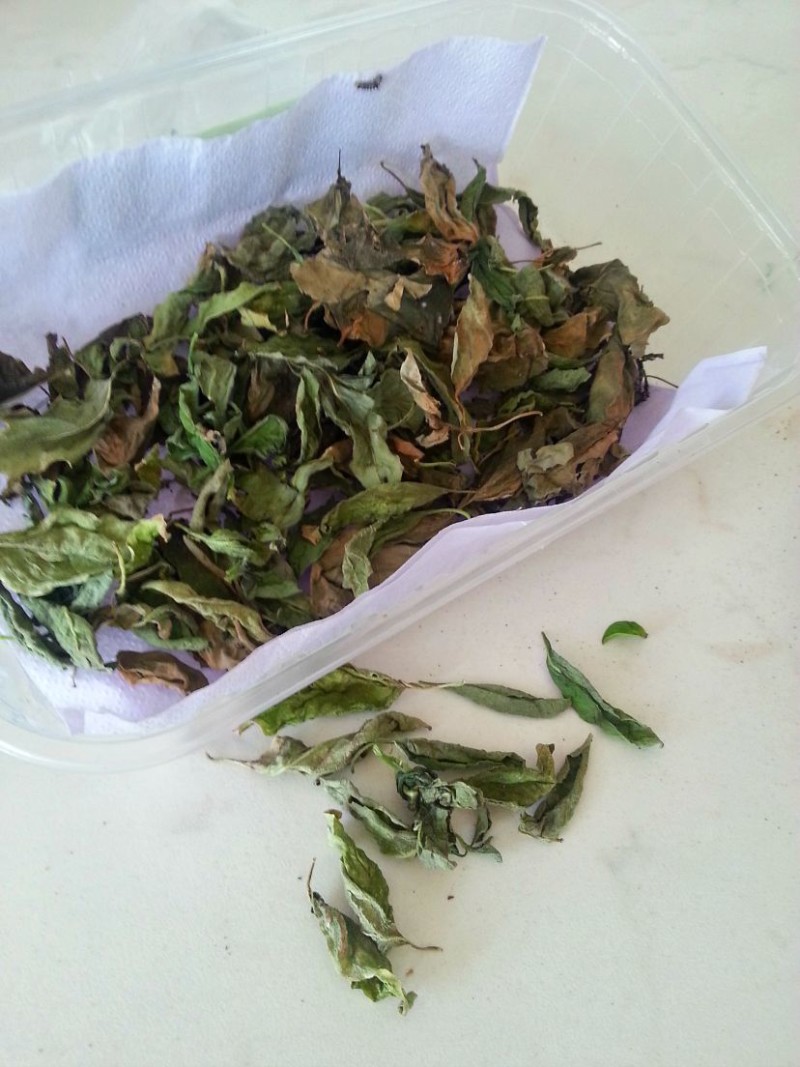 Cut about three-quarters of the length of the basil stems and keep only the leaves with a strong green color, removing the yellow-ish or dried ones.
Wash the stems and leave to air dry in a warm, dry, well ventilated room for a week or so.
When leaves become dark brown, remove from the stems.
Store the leaves either whole or ground in an airtight container away from heat and bright light.
Additional methods to store basil for winter:
Chop fresh leaves and place them in an ice cube tray with a bit of water. Or, mix the chopped basil with a bit of olive oil and then freeze in ice cube trays.
Puree fresh leaves and freeze in ice cube trays.
Make pesto sauce and freeze it in small batches.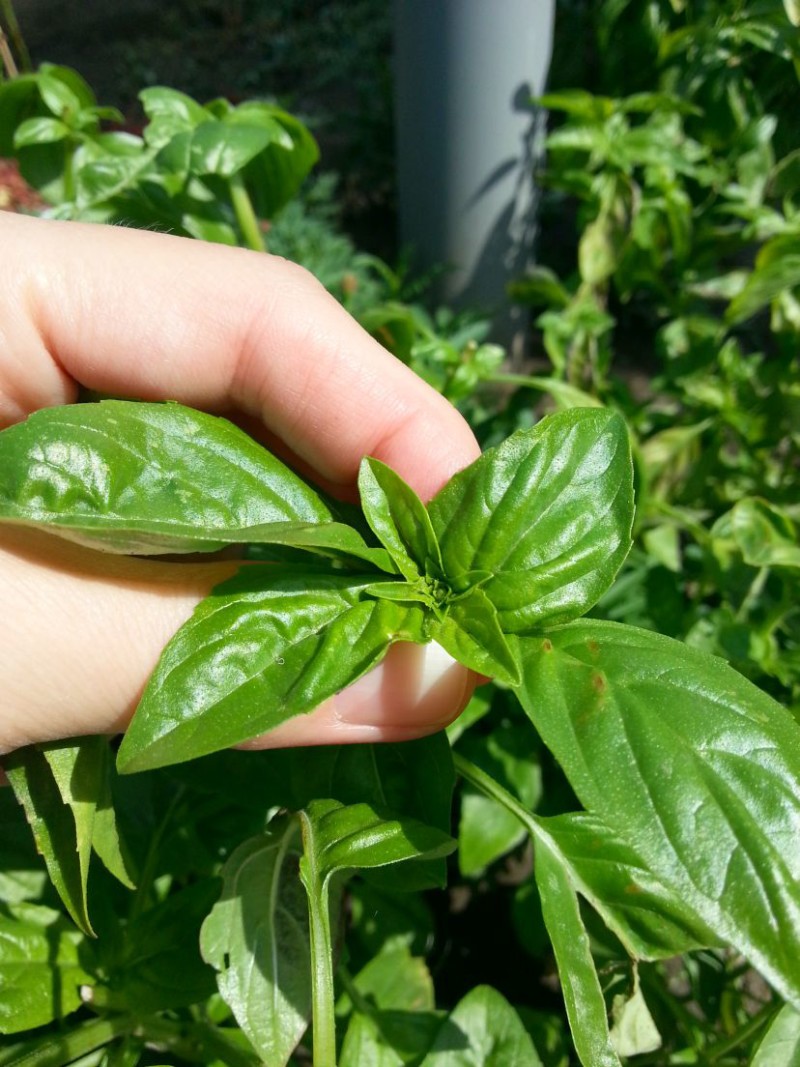 Tips to use basil in the kitchen:
Basil works very well with garlic, parsley, rosemary, oregano and thyme.
Mix basil with garlic and olive oil to use in various types of sauces, pasta or fish dishes.
Put basil leaves over tomato and cheese in delicious salad.
You can use basil puree mixed with onion and olive oil in tomato soups.
You can make basil flavored oil: heat half cup of olive oil in a saucepan set over medium heat then put ½ cup of fresh basil leaves; once cooled, pour in small bottles and keep in the fridge and use the oil when cooking.
When using in dishes, it's better to break basil by hand or crush the leaves with a knife than to cut them, because through cutting, basil loses some of its amazing flavor.