Don't let those beautiful pumpkins go to waste once fall is over! Learn how to store pumpkin flesh so you can enjoy their delicious benefits all winter long!
How to Store Pumpkin Flesh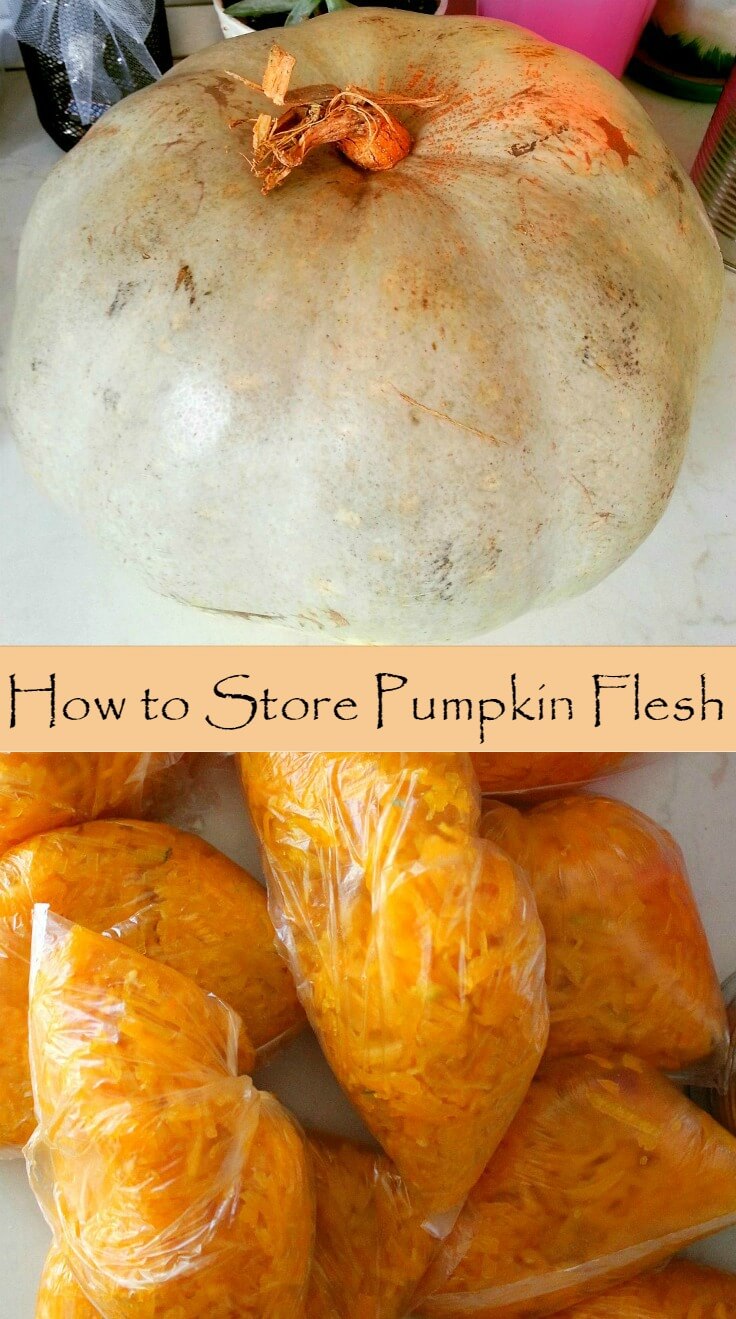 So you love pumpkin and you obviously find it hard to part ways with all those pumpkin soups, pumpkin pies and other lip-smacking pumpkin desserts you keep making this season! I hear you, we're in the same boat. But no worries, here's how to store pumpkin flesh so you can continue enjoying all these delicious goodies all winter long (or more).
Storing whole, fresh pumpkins can be tricky. They need to be stored in an area where they're protected from frost but if that area is too warm, it will also cause harm to your pumpkins so storing them in your home is not an option. A certain level of humidity is also required and they would need to sit on a cloth or cardboard and should not touch each other. Honestly, they're a little too high maintenance for me, so I always rely on this simple method of storing and preserving the flesh for winter: freezing the flesh!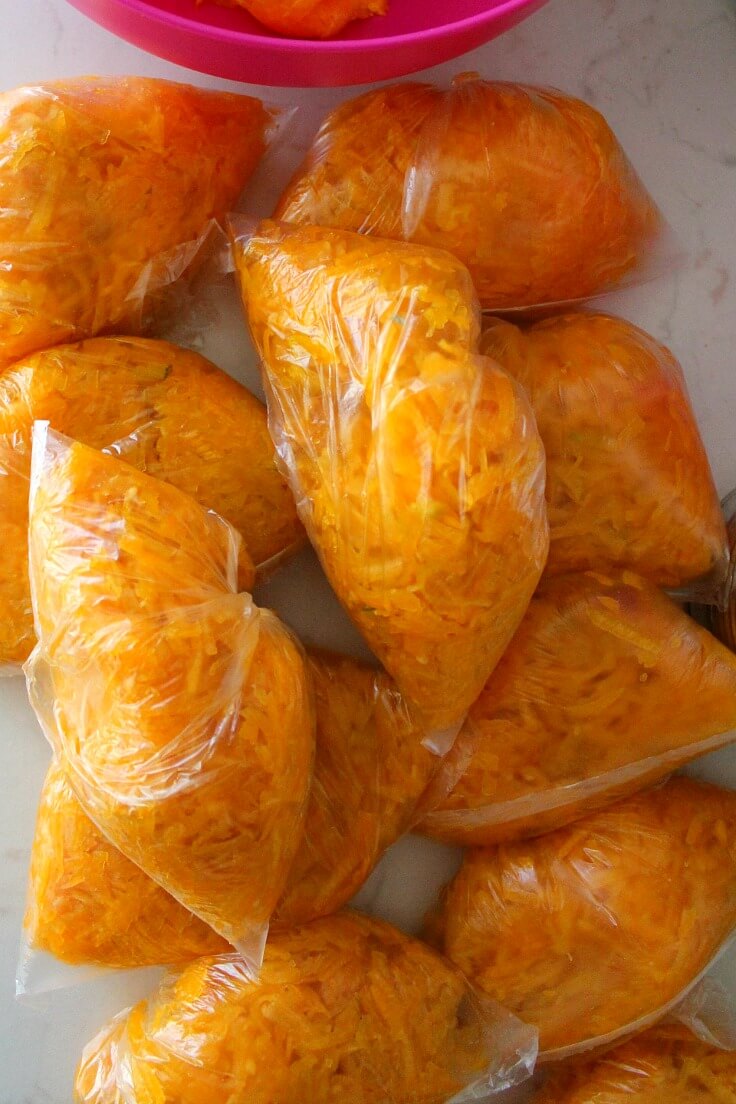 I know it may sound like easy peasy and in most part it is, especially if you decide to freeze your pumpkins in slices, keeping the skin too. But I like to clean the skin and grate the flesh before freezing in individual, single serving bags. You could also puree your pumpkin flesh first, then freeze in individual bags but I found pureed pumpkin looses more flavor when frozen then with the grated pumpkin method.
How to Store Pumpkin Flesh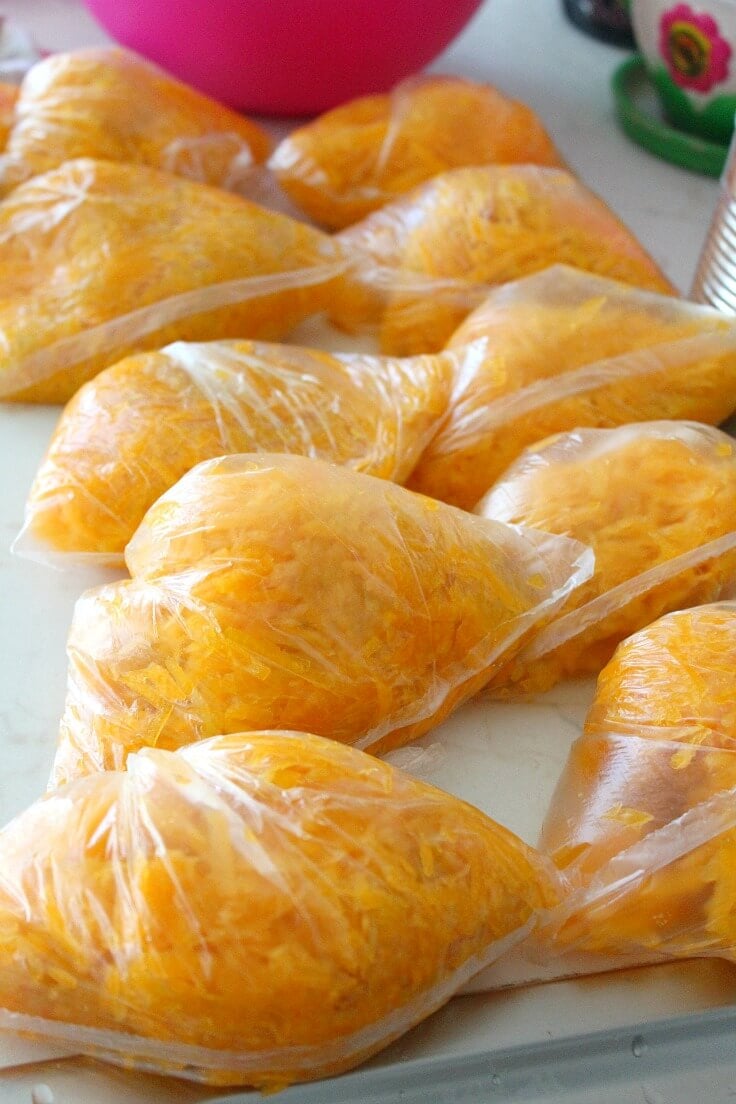 Materials:
fresh pumpkin
large, heavy knife (good for smaller pumpkins; larger than 3-4 oz pumpkins need a saw)
disinfected kitchen sink (I used my natural citrus vinegar cleaner to disinfect my sink as I don't want chemical traces around my food)
Directions:
Cut your pumpkin in slices and scoop out the seeds (you could use the seeds in recipes or to grow new pumpkins)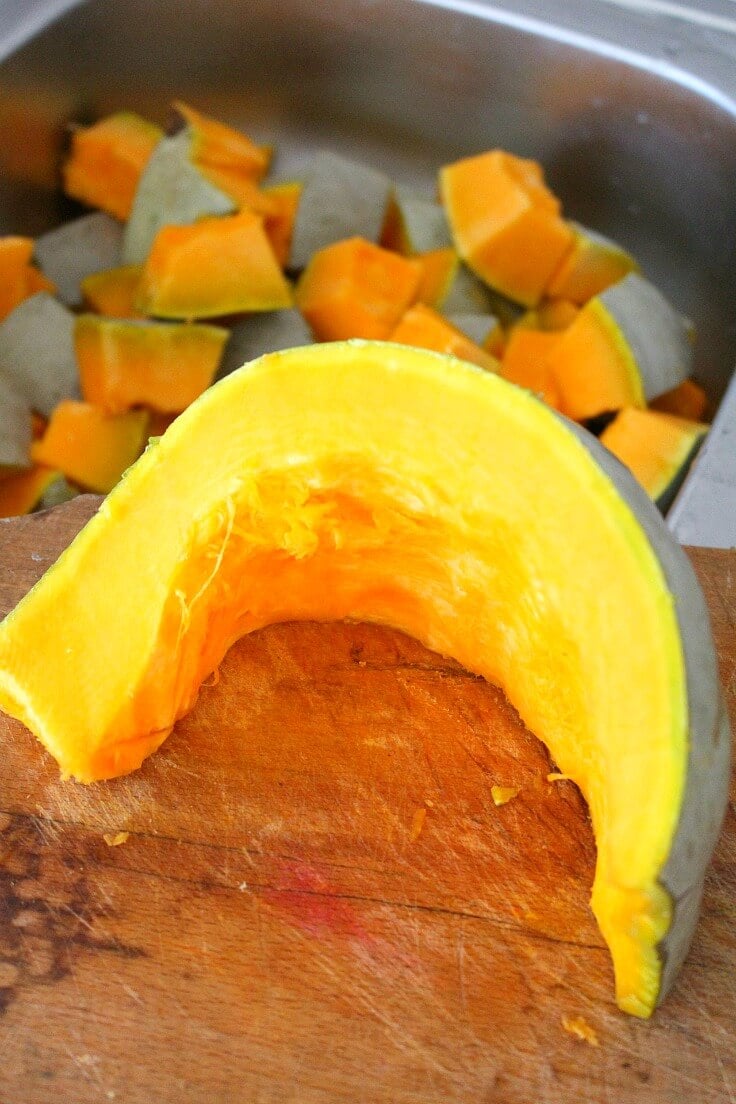 Then cut the slices in cubes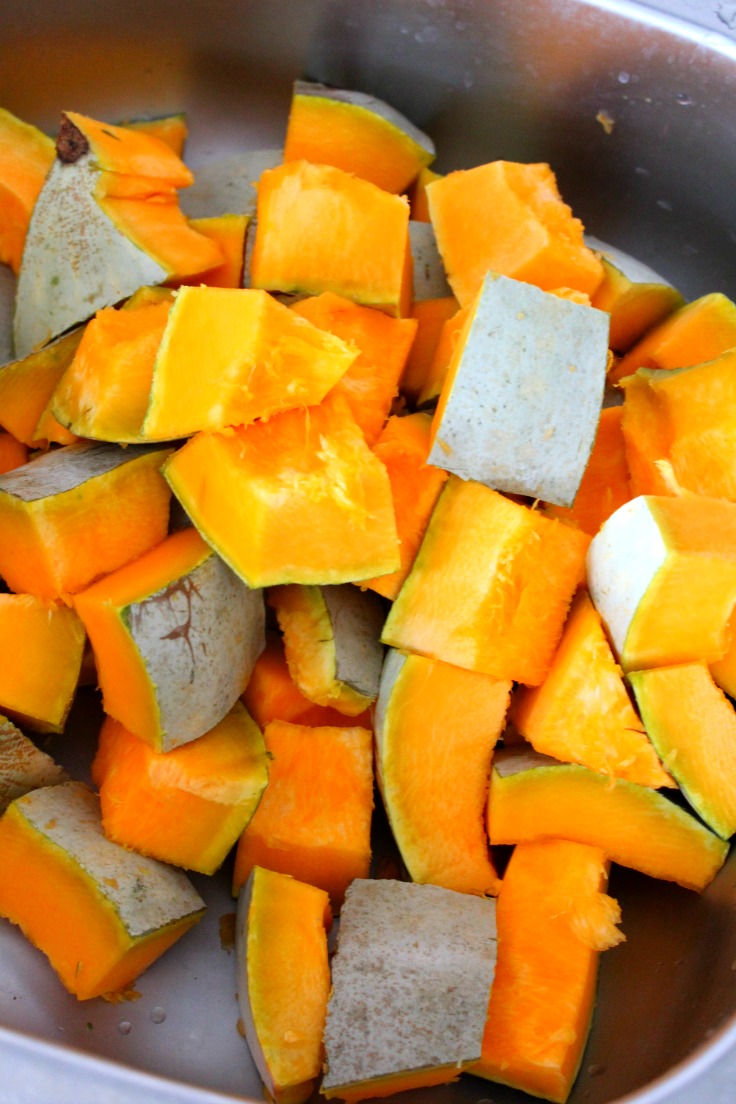 At this point you can either peel the skin off or keep it on and discard once the flesh is grated.
Grate the flesh in a sink to prevent spilling. The flesh normally tends to spill all over the place when grated (floors, countertops etc) and will end up in the trash. Grating in a disinfected sink will save you lots of flesh.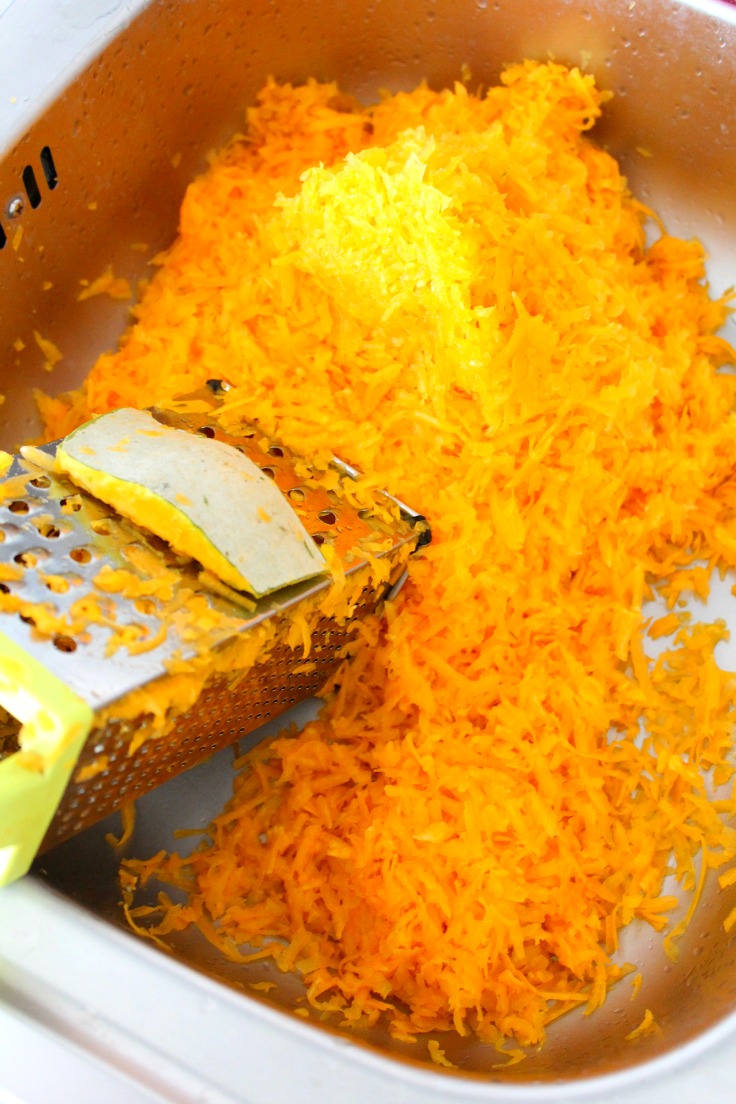 If your pumpkin is extra juicy, place a tray at the bottom of the sink to save that juice once all the grating is done. You could use the juice fresh or preserve it by freezing in ice cube trays.
Fill freezer or plastic bags with the grated flesh. I like to store about 2 cups per bag.
Store in a deep freezer for up to 6 months. I know some people are reluctant to use pumpkin after 3 months but I found my grated pumpkin bags are very well preserved even after 6 months. In fact I have some left from last year and it tastes just fine. It's all up to you, of course.
When ready to use, thaw the bags thoroughly (preferably over night, on a shelf at the bottom of your fridge).


Homemade Pickled Cucumbers Recipe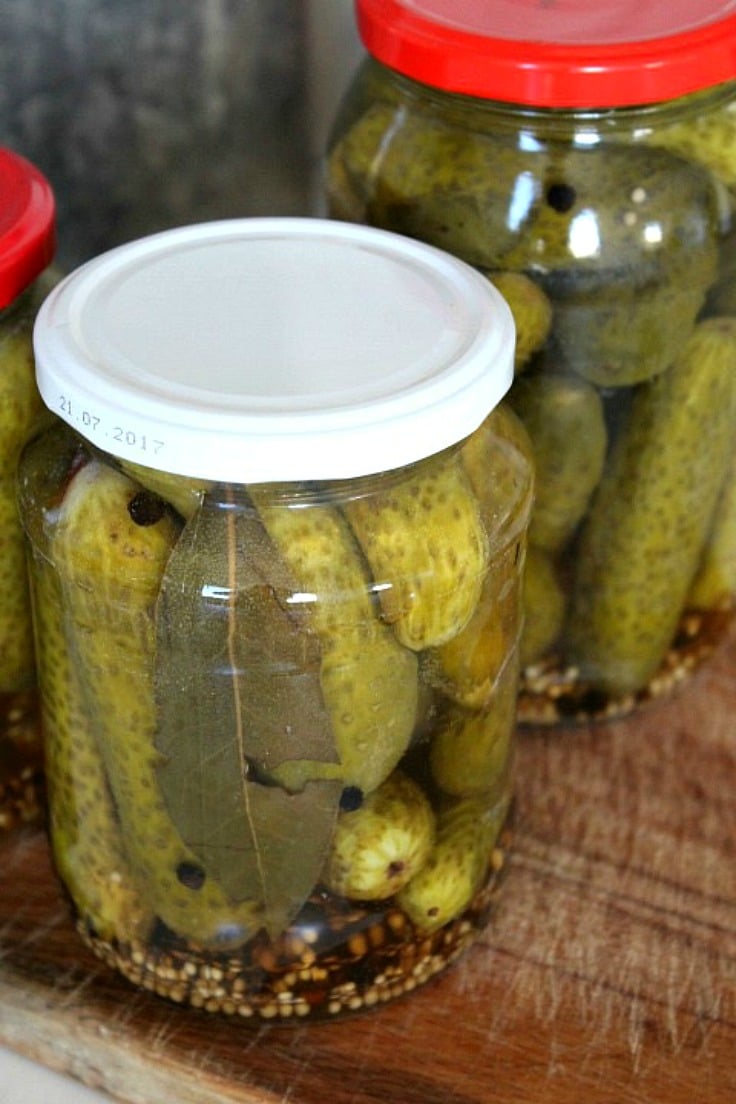 Apple Jam with Green Tomatoes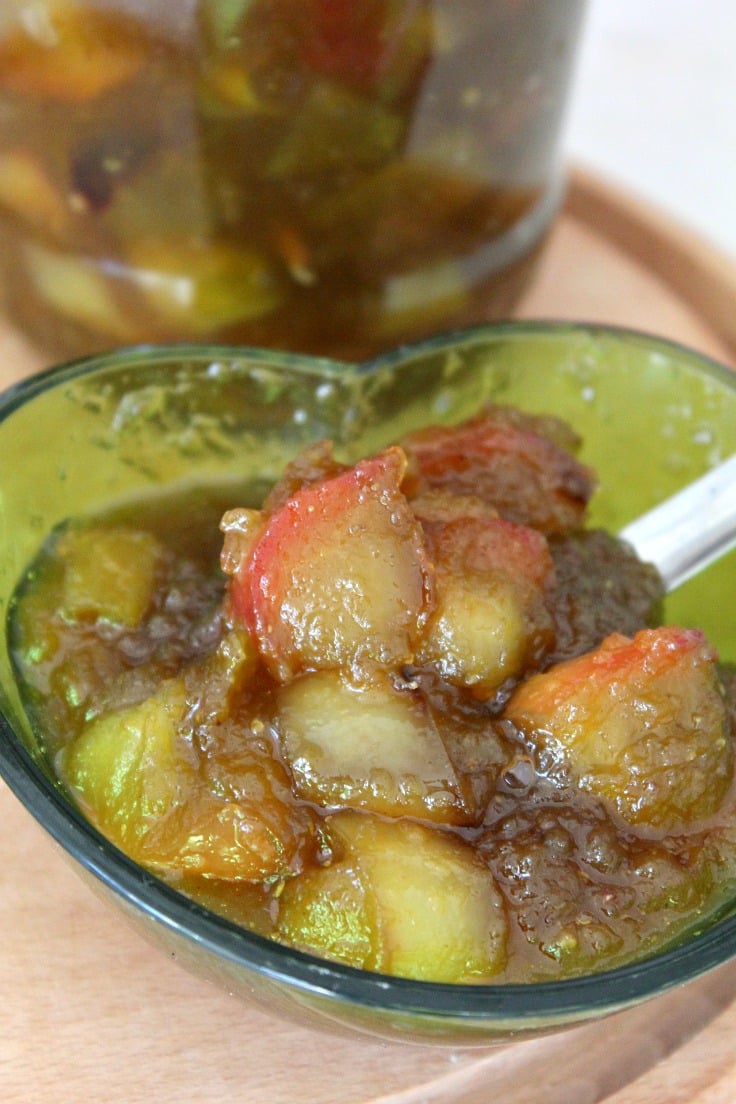 How to make pickled green tomatoes without vinegar