Pickled cucumbers are great to serve next to a steak, a stew or in burgers. Learn how to pickle cucumbers at home with this very easy, family recipe.
How To Pickle Cucumbers With Vinegar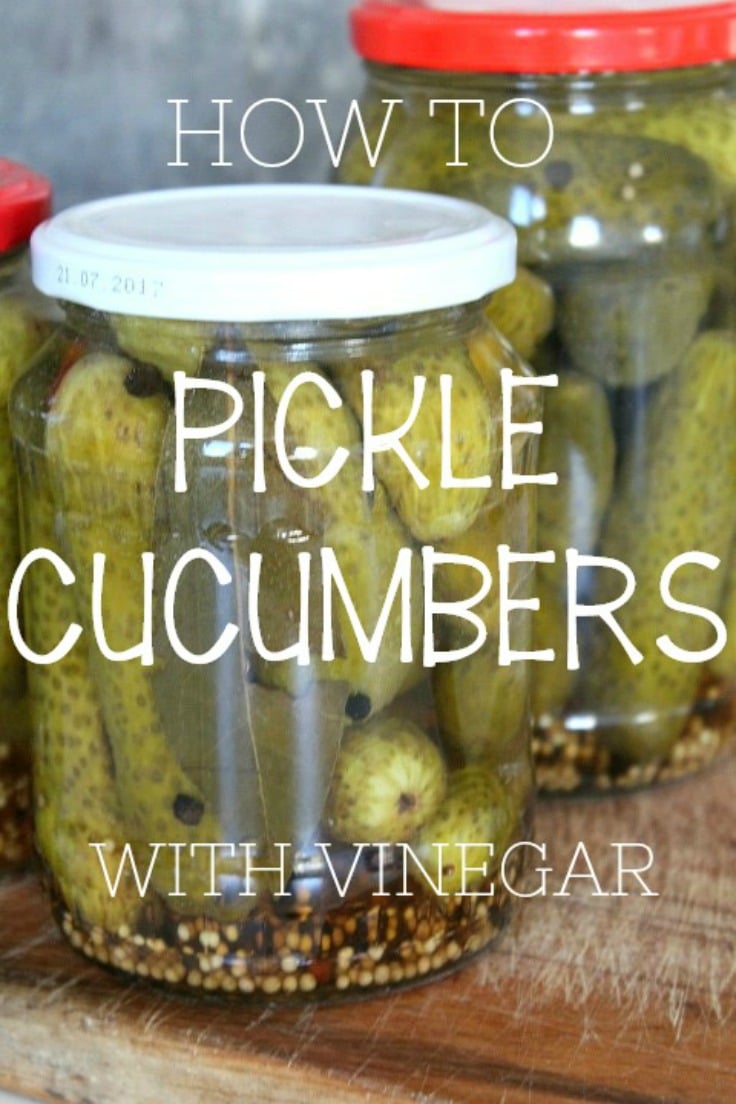 My mom showed me how to pickle cucumbers at a very early age and I've been using this recipe for a lot of years, with great success. We enjoy serving homemade pickles with lots of our meals and I absolutely love pickling cucumbers as well as other vegetables like Pickled Green Tomatoes or red bell peppers. I like canning my own stuff as I know all ingredients I use are healthy and good for my family, no preservatives or other chemicals involved.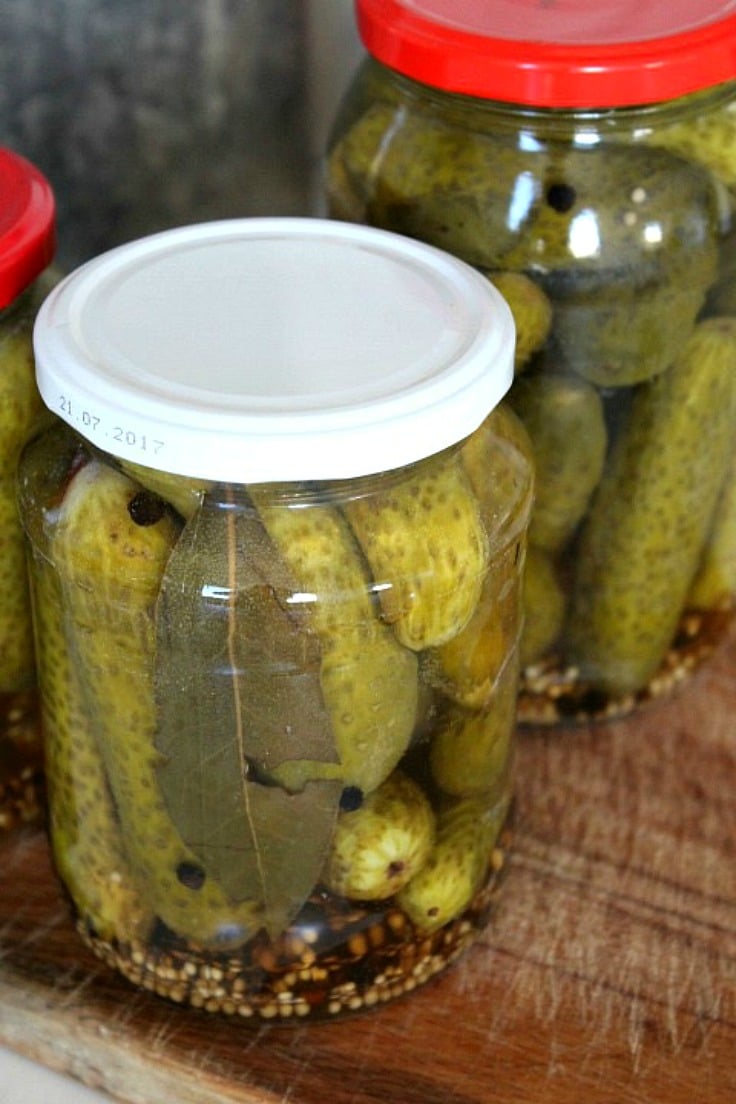 If you love pickles I'll show you how to pickle cucumbers in just a minute; you can easily make your own pickles with this easy and quick pickled cucumbers recipe! You will totally enjoy canning cucumbers, your pickles will taste amazing and the recipe only takes a few simple ingredients. It's not time consuming either! And if you have friends that like homemade stuff, you could use a pretty jar when making the pickles and offer it as a gift.
There are probably many recipes out there teaching how to pickle cucumbers but I swear by my mom's pickled cucumber recipe! It gives such tasty, crisp pickles that are not too spicy or salty. Ready to learn how to make pickled cucumbers? Check out these super easy steps!