These cute mini pumpkin pies are the perfect fall snack and great for a boost of energy! Add a twist with chocolate chips and you're in for a super tasty, festive dessert.
Mini Pumpkin Pies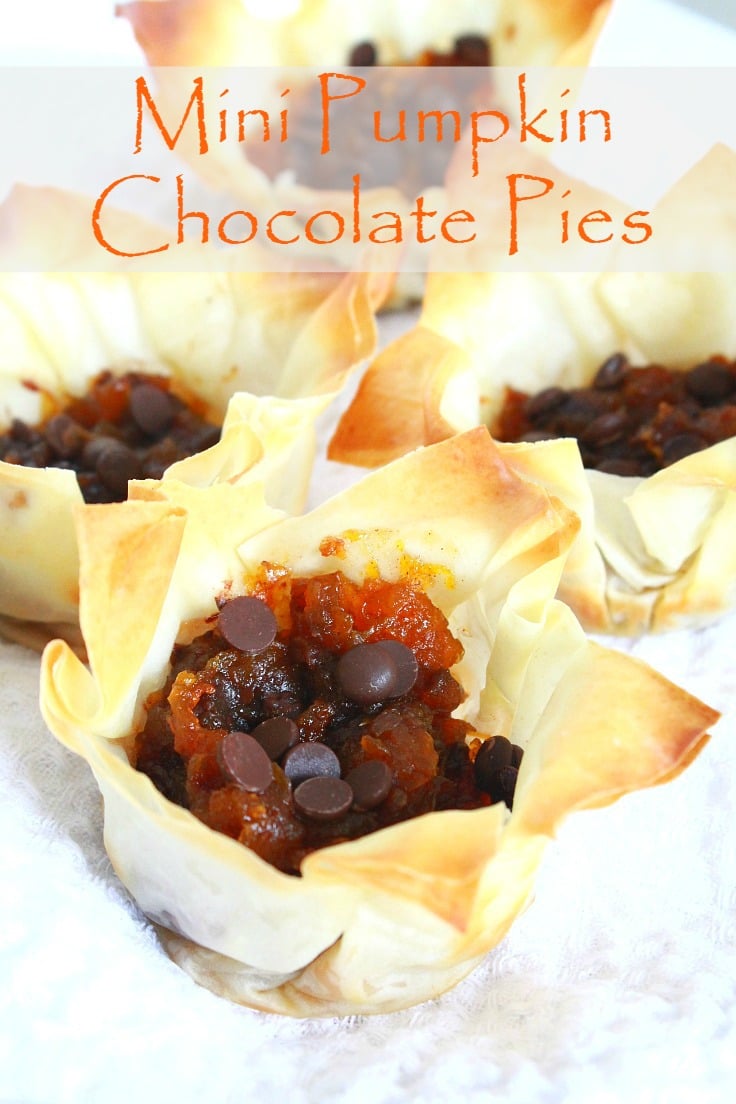 These adorable mini pumpkin pies are a bite sized alternative to pumpkin pie that comes together in minutes! Adorable, delicious and super easy to make, these individual pies will get you hooked at the first bite.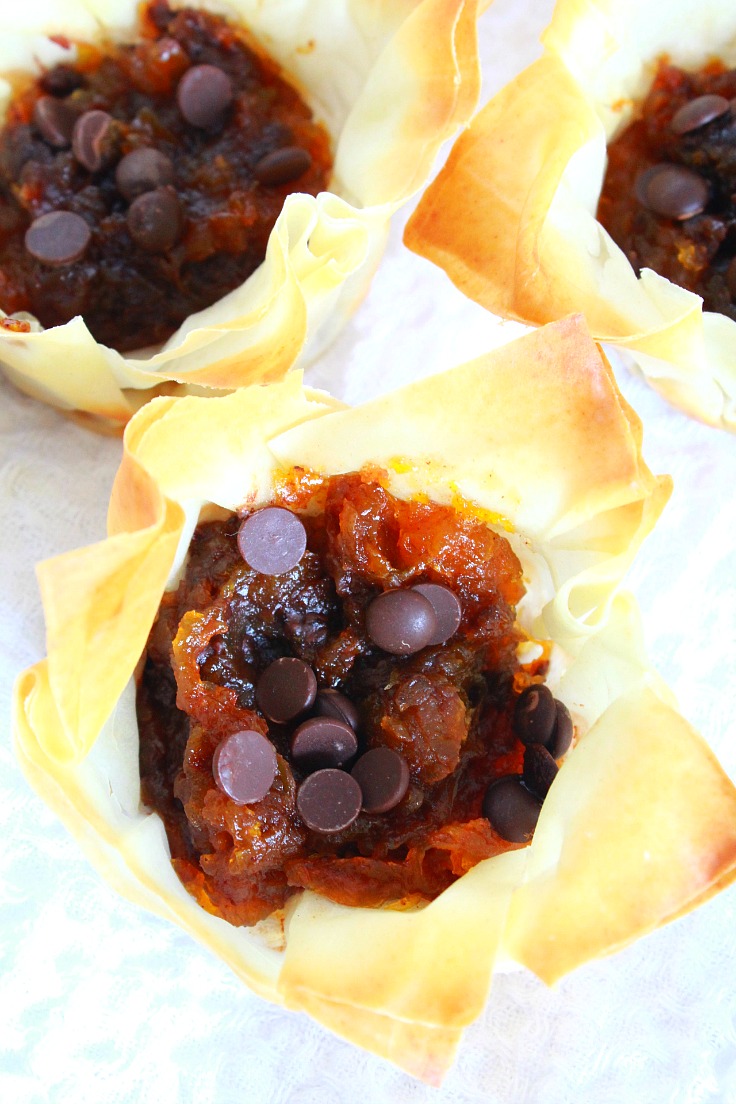 SEE MY MOST RECENT VIDEOS HERE
I made these a little different than a regular pumpkin pie but I personally think these mini pumpkin pies taste a thousand times better and are a little lighter than pumpkin pie. Plus using filo pastry make these so convenient. I love the crisp factor filo pastry ads to my mini pumpkin pies so I kept the edges on instead of trimming.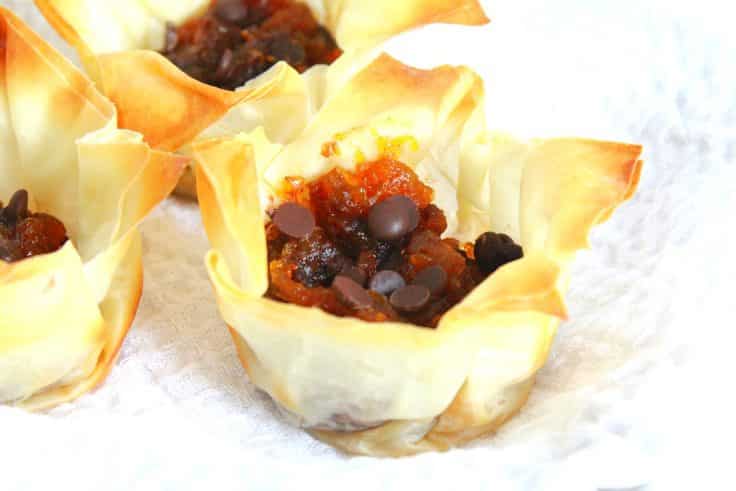 These cute mini pumpkin pies are great as a last minute dessert, if you're hosting a party this fall and running out of time. But this portion control bites could be easily turned into after school snacks for kids as they come together so quickly, in just a few minutes! The recipe is for a very small crowd of 4 (with each of us serving just one mini pie; I know, I'm such a natzi sometimes!) but feel free to adjust it to fit your own needs.