Printable CHRISTMAS PLANNER to keep your holiday cheer alive
Article may contain Amazon & affiliate links. As an Amazon Associate I earn from qualifying purchases at no additional cost to you.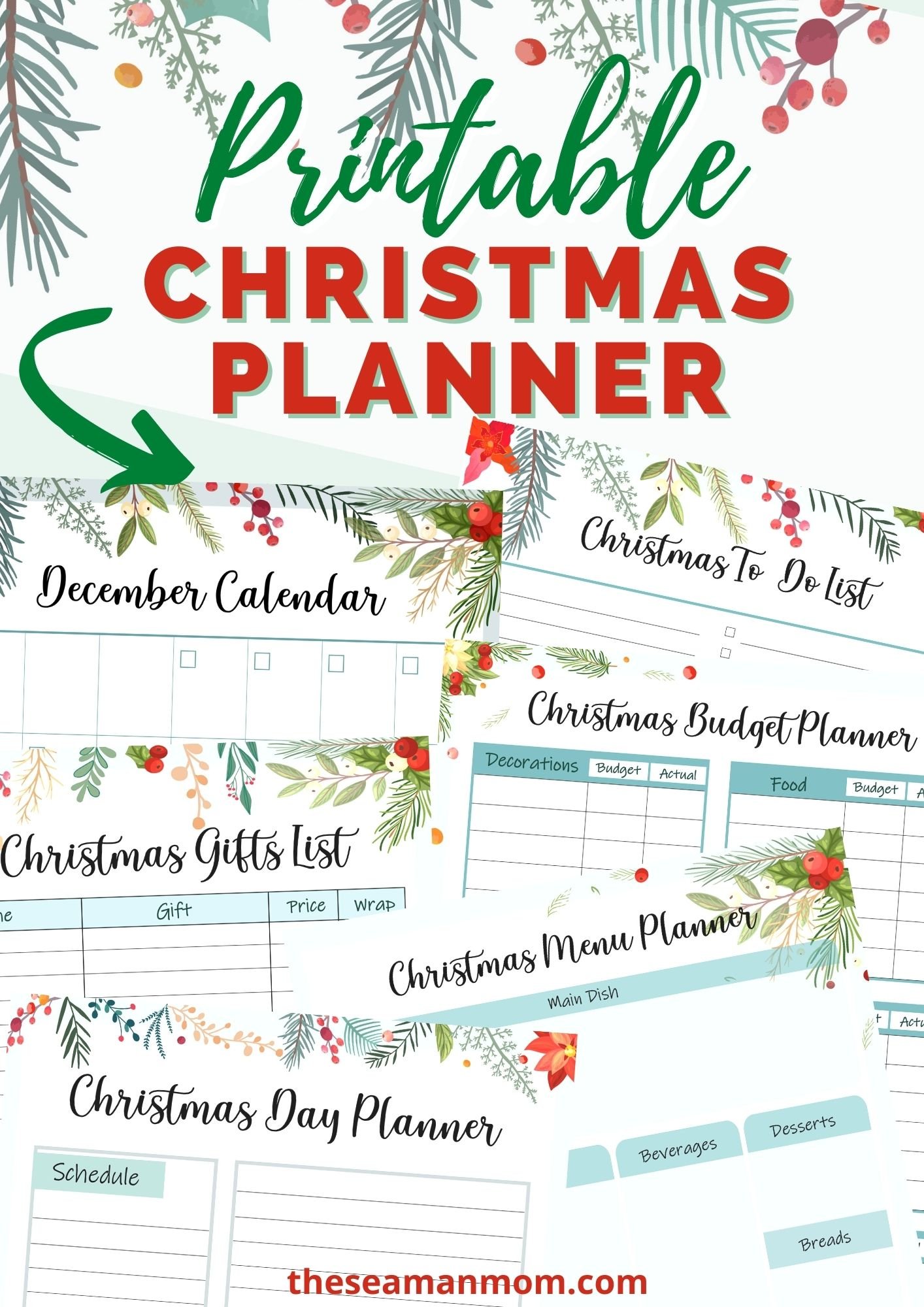 Go beyond the old-fashioned holiday to-do list with these printable Christmas planner pages! Print now and keep your holiday cheer alive throughout December!
Christmas planner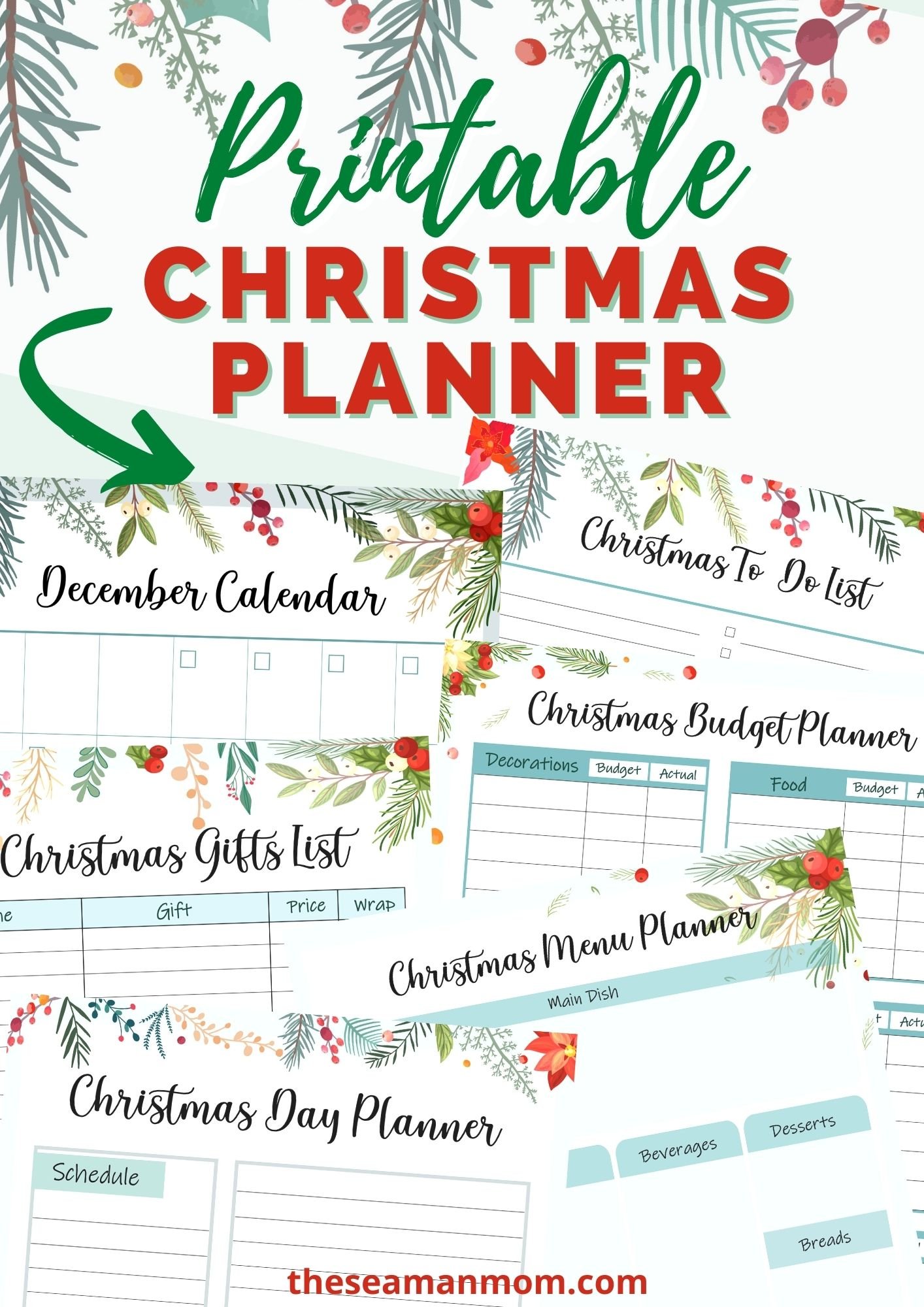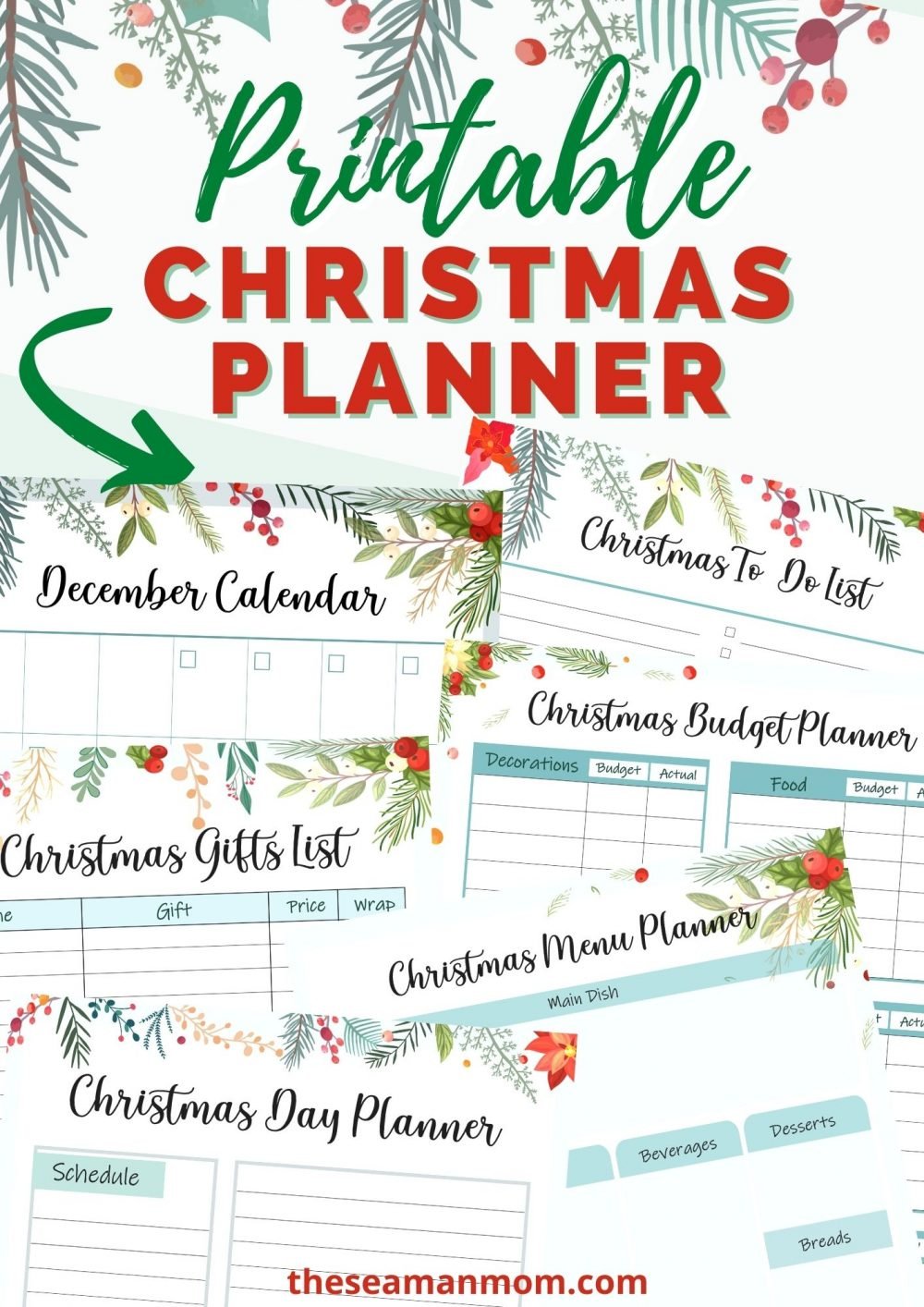 Christmas will be over in a blink of an eye. The only way to make the season last longer is to create lasting memories. This Christmas planner can help you do just that!
There's no denying that the holiday season is one of the best times of the year. It's a time for joy, relaxation, and celebration. And it's a time that calls for organization. Find out just how to keep your holiday cheer alive with my free printable Christmas planner.
The holiday season can be pretty stressful. So many activities for your family to do, baking cookies for everyone (Santa included) or cooking delicious recipes, gifts to buy for everyone on your shopping list. By the way, here are some gift ideas if you need them.
One of the easiest ways I've found to reduce that holiday stress and ensure you actually enjoy the Christmas season is to get organized. With the help of a printable Christmas planner, you can keep track of all your holiday plans and stay on top of your budget all in one handy place.
This printable Christmas planner will help you stay organized and upbeat during the holidays. Here's how to put it to use.
How to Make a Christmas Planner?
Before you can create your own Christmas planner, it's a good idea to sit down and think about all the different elements of the Christmas season that you need to keep track of. With so many events, activities, and chores to do to prepare for the big day, I'm sure there are several different aspects of the holiday season you need to plan for, like:
Holiday meal planning
Budgeting
Gift-giving
Travel arrangements
Family traditions
Scheduling of kids activities and events
With so many different elements to consider, it's helpful to have a planner that includes everything you'll need to stay organized. A printable holiday planner is a great way to create a customized planning binder to help you keep track of all those different elements all in one place.
How to personalize your Christmas organizer
Follow these simple steps to create your own personalized holiday planner:
Download the printable planner pages. Start by downloading the planner pages and opening the document in a PDF viewer. Print out the pages on sturdy paper so they're sure to hold up throughout the holiday season.
Customize your planner. Once you see what pages are included in your printable planner, you can decide which ones you want to use to plan out your own holiday activities. You can print pages more than once, if you need to. Or leave pages out altogether.
Place the pages in a binder. Now that you know what your planner will include, it's time to start creating a holiday binder. Punch holes in each of the pages and put the pages in a binder. Place the binder in a prominent location, so it's ready to be used whenever you need it.
Fill out the planner pages. When your Christmas binder is put together, all that's left to do is start planning. Use the pages in your binder to plan out your festivities and keep track of your daily to-do list during the holiday season.
What's included in your Free Printable Christmas Planner?
There are so many different elements of holiday planning to keep organized! Using a Christmas planner is the best way to help you stay on top of everything you need to get accomplished. With the help of a printable planner, you can keep track of everything on your holiday to-do list in one handy place.
This Christmas party planner includes pages to help you track your:
Christmas menu planner
Jot down ideas for your Christmas dinner menu, including the main dish, appetizers, sides, beverages, breads, and desserts. Once you've decided on what you'll be serving, make a grocery list. This way you don't forget to purchase any of the ingredients when you head to the grocery store.
Christmas day planner
Make sure your family doesn't miss out on any fun activities on Christmas day by keeping track of ideas for holiday activities and traditions to incorporate into your celebration. When you have your day planned out, you can also write down the schedule of events so your family doesn't miss out on any of the holiday fun.
Christmas Gift list
Don't forget to buy a present for each one of your friends and family members by keeping track of your purchases on a Christmas gift planner page. Write down the name of everyone you want to purchase a gift for. Then track what you bought after you make the purchase. The planning page will also help you stay on budget by allowing you to record how much you spend on each gift.
Budget planner
Take your holiday budgeting a step further! Track all your Christmas expenses on one budget planning sheet. With the help of this planning page, you can track your budget and spending in holiday categories, like decorations, food, gifts, entertainment, and giving.
To-do List
Never forget a holiday task as you make your way toward Christmas Day by keeping track of everything you need to do each day on a printable to-do list. Write down the tasks for the day, then check the box next to each task as you finish it.
December calendar
With the help of a blank December calendar, you can jot down all the important events and activities your family has scheduled throughout the month. Adding parties, concerts, Christmas decorations and family activities to your December calendar will ensure your family won't miss any of those special holiday events.
---
Get my free CHRISTMAS PLANNER here! And Happy Holidays!
---